If you're looking to launch your own shop or start an online business, you'll likely want to consider using one of the biggest marketplaces: eBay vs Etsy. Both sites are highly popular with plenty of traffic and hundreds of millions of dollars in business being done every day. 
However, which site is best suited to your needs? That totally depends on a lot of things. In this blog, we'll look at how these two sites compare with each other, from their demographics to fees and more. Read on for our detailed comparison of eBay vs Etsy and make your final decision! 

1. eBay vs Etsy Overview – Popular eCommerce Marketplaces 
1.1 What is eBay?  
Ebay Inc. (stylized as ebay), for those who don't know, is an American multinational e-Commerce corporation based in San Jose, California. It is an online marketplace where buyers and sellers meet, bringing together a diverse community. In some markets, it operates as a near monopoly.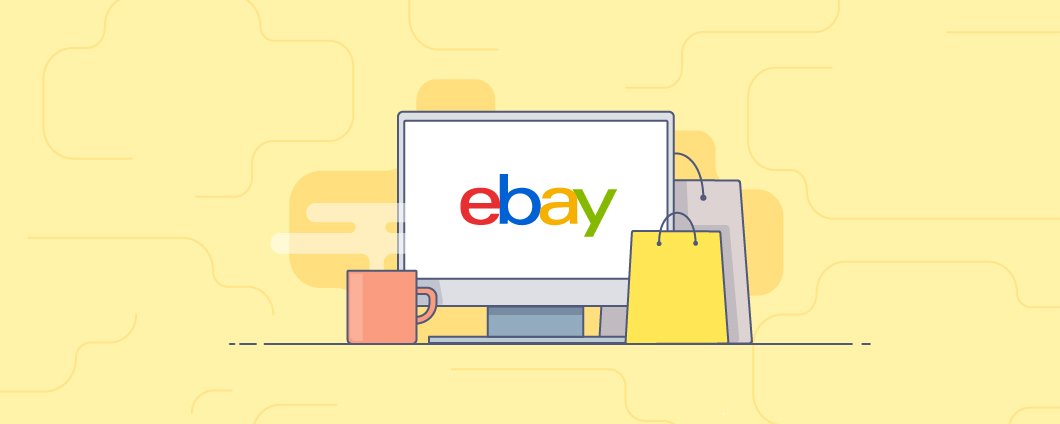 eBay was founded by Pierre Omidyar in 1995 as a general auction website, but from 1998 began to offer auctions for collectibles. Since then, it's considered one of the most fortunate internet marketplaces ever built and has become an outstanding success story of the dot-com bubble. 
But let's not get ahead of ourselves, here are some other facts about eBay: 
There are over 187 million active users on eBay 

As of 2021, the total number of listings on eBay is 1.7 billion 

71% of sellers offer free shipping 

Daily, there are approximately 2 billion transactions 

In quarter 1 of 2021, eBay's merchandise gross volume worthed $27.5 billion 

The number of sellers who use Promoted Listings are 940,000

Over 63% of marketplace GMV is associated with mobile touchpoint

Electronic and Accessories is the best-selling niche. 
1.2 What is Etsy? 
Launched in 2005 in the US, Etsy is a marketplace for independent sellers to sell handmade or vintage items and supplies, as well as distinctive mass-produced items.
Originally an online craft fair site, it has grown into a place for both serious and hobby sellers to earn money through small businesses selling their wares. But it's not just private artisans who sell on Etsy. Even major brands have shops on there, including Urban Outfitters and Gap, while artists such as Jason Polan have made a living off of their pieces sold on the site.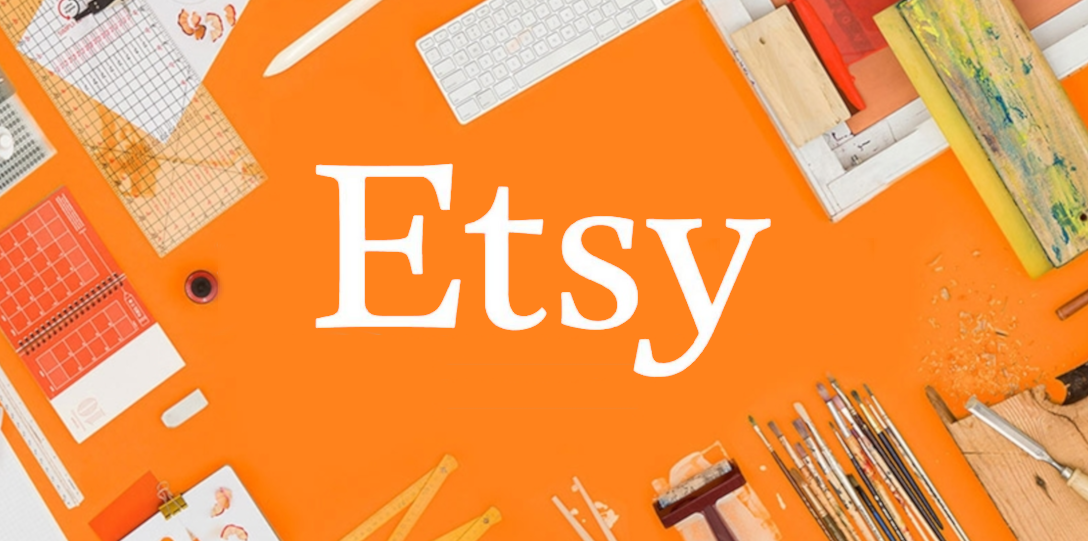 Some significant statistics of Etsy:
In 2020, there are over 4.35 million active sellers and 81.9 million active buyers 

Etsy handled over $10 billion gross merchandise sales 

81% Etsy sellers are women 

115 million visitors use the mobile web to browse Etsy 

More than 40% of customers of Etsy are repeat buyers

Over 50% of customers will abandon their Etsy shopping carts if delivery costs are way too much

61% of Etsy's GMS belongs to mobile transactions. 
2. eBay vs Etsy: Detailed Comparison 
eBay vs Etsy are two of the biggest marketplaces on the Internet, both specializing in different niches and products. While they share some similarities, there are also plenty of key differences that make them appealing to different kinds of sellers and buyers. 
2.1 Products to sell 
One of the biggest differences that differentiate eBay vs Etsy is the product that each site focuses on selling. Make sure you know the core products of each platform as if you choose the wrong one, your business cannot survive.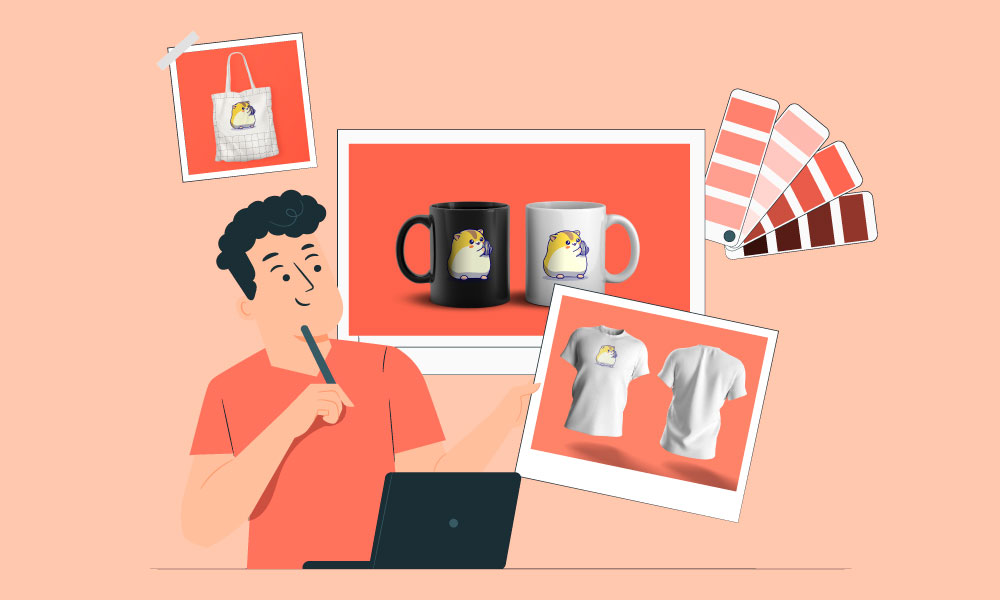 eBay is an online auction and shopping platform that is suitable for any products, from old to new, from wholesale to retail. It features products across all product categories from brand name electronics, furniture to jewelry and clothing, artwork and antiques to sports memorabilia. Literally, customers can find anything on eBay. Therefore, if your products belong to a wide selection of goods across many categories, eBay is a suitable platform. 
Etsy is the place where artisans focus on selling handmade and unique products. It has handmade and artsy goods like art, jewelry, furniture, clothing, and toys for sale along with vintage finds (like old cameras) and craft supplies for hobbyists. Unlike eBay, which focuses on mass-produced items, much of what's sold on Etsy comes from small operations, and not surprisingly, it has a bit of a hipster vibe. 
2.2 Customer Base (types of buyers) 
The next thing to compare between eBay vs Etsy is customer base, which is an important aspect determining the success of a business.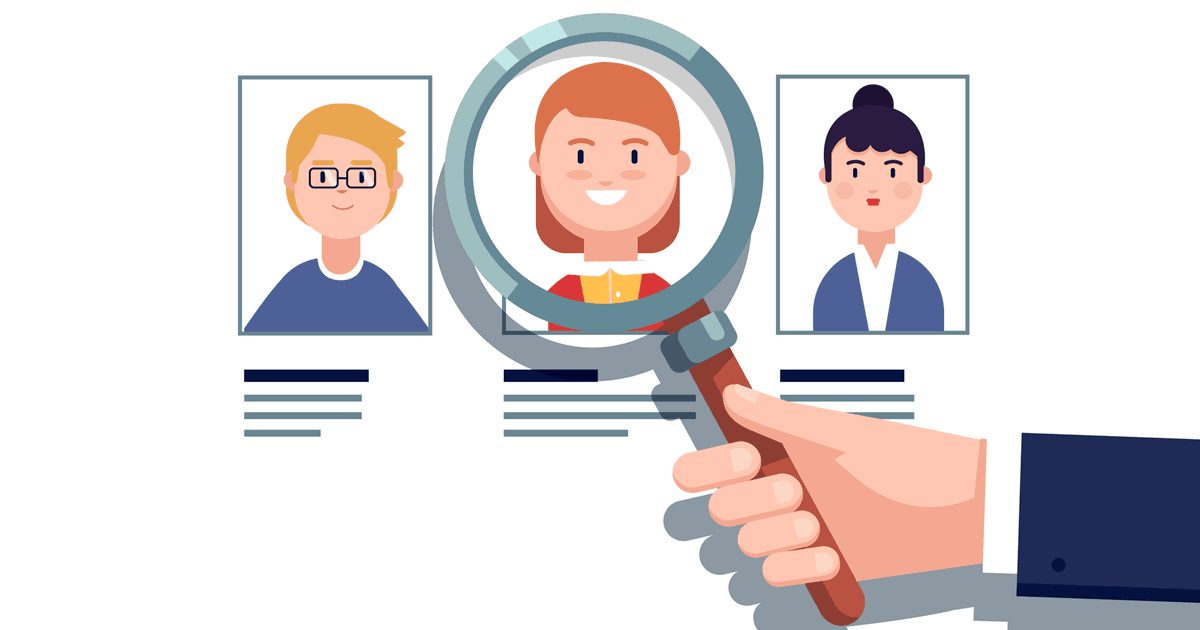 Customers on eBay are more likely to buy general products that go along with reasonable prices. As the second-largest marketplace in the world, it has millions of active users who always desire to buy mass-produced items on the cheap. Purchasers on eBay are 70% American and the rest 30% are other nationalities. 
Different from eBay, Etsy's buyers are looking for something unique, one-in-a-kind products that cannot be found on other marketplaces. They are willing to pay higher prices for distinctive things. It either can be personalized, print on demand, or made to order. Although having a smaller scale, Etsy always has a loyal customer base. 
2.3 Seller tools 
For every seller, before deciding the marketplace to sell their products on and have a long-term commitment, getting to know selling tools is crucial. Read on to know more. 
As a world-leading marketplace, eBay already offers several tools for business optimization and scale-up. After the sellers have done their first 10 orders, they will get access to a seller dashboard which helps to track the store performance. Besides, there are other tools as mentioned below: 
Seller Hub: store management and optimization 
Selling Manager tools: create and manage product listing 
Selling templates: product listing assistance 
Promotions Manager: promotions creation and optimization 
Sales Reports: bulk inventory management 
File exchange: listing assistance through Excel or inventory software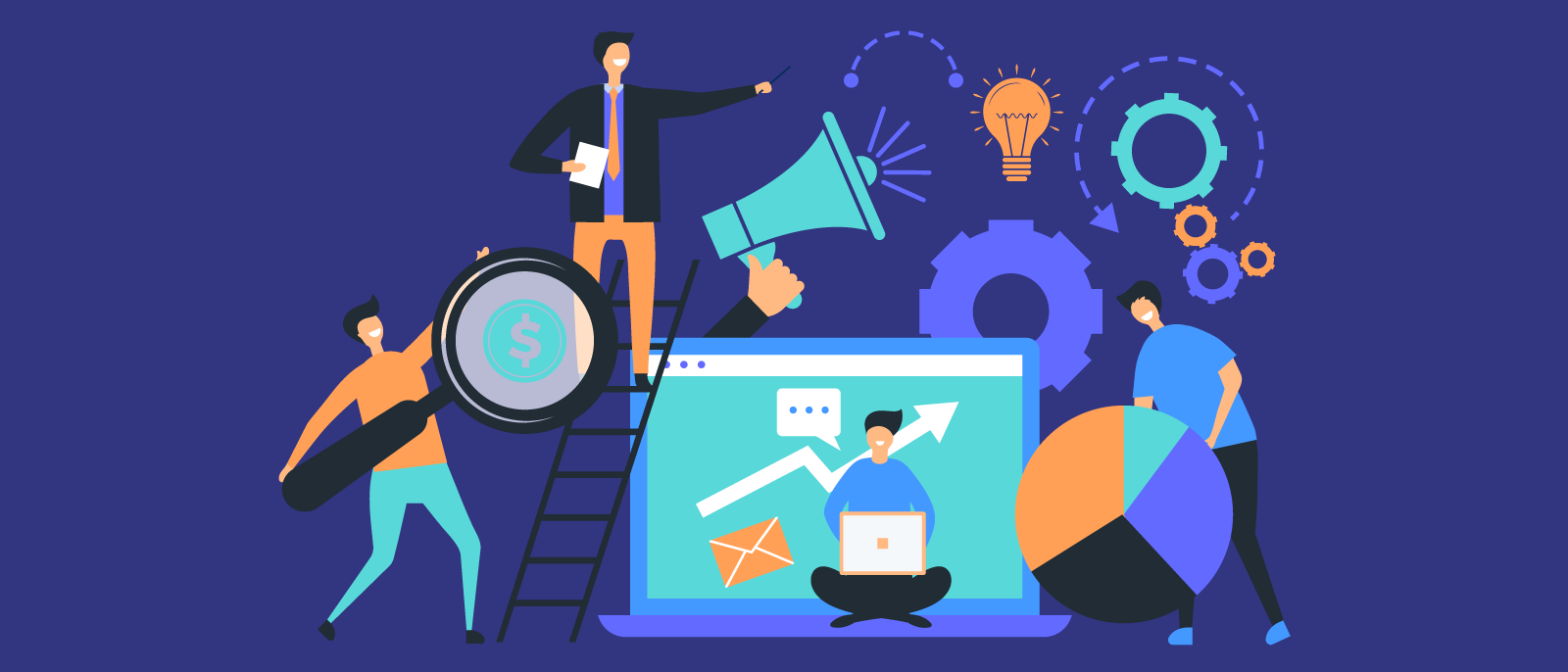 Unlike eBay, Etsy does not have its own management tools but only third-party ones. Sellers can find these apps online and integrate them with one click. For the list of apps, click here.
2.4 Selling fees 
Comparing seller fees between eBay vs Etsy is necessary as doing business all relies on the financial aspect. Below are the fees that all sellers may need to pay and you should be aware of. 
Understanding selling fees on eBay is pretty confusing, we will break it down into smaller parts so you can easily understand. Basically, the fees are mainly depending on whether you own an eBay store or not, as well as other elements such as the number of listings, types of listings, etc. 
In case you have a store plan, monthly and annual fees are: 
| | | |
| --- | --- | --- |
| | Paid monthly  | Paid annually  |
| Basic plan  | $19.95  | $24.95 |
| Premium plan  | $59.95 | $74.95 |
| Anchor plan  | $299.95 | $349.95  |
This fee is automatically charged at the beginning of your billing cycle. However, it is not compulsory to have this kind of subscription in order to sell on eBay. 
In case you do not want to buy a store plan, you will have to pay the insertion fees: 
For every listing you upload, you will need to pay the insertion fee, which accounts for 10% of the order amount. Luckily, eBay offers 50 free listings on a monthly basis. After that, each listing will cost from $0.10 to $0.35 depending on the item's price. 
You are also charged for the final value fee, which can be seen here.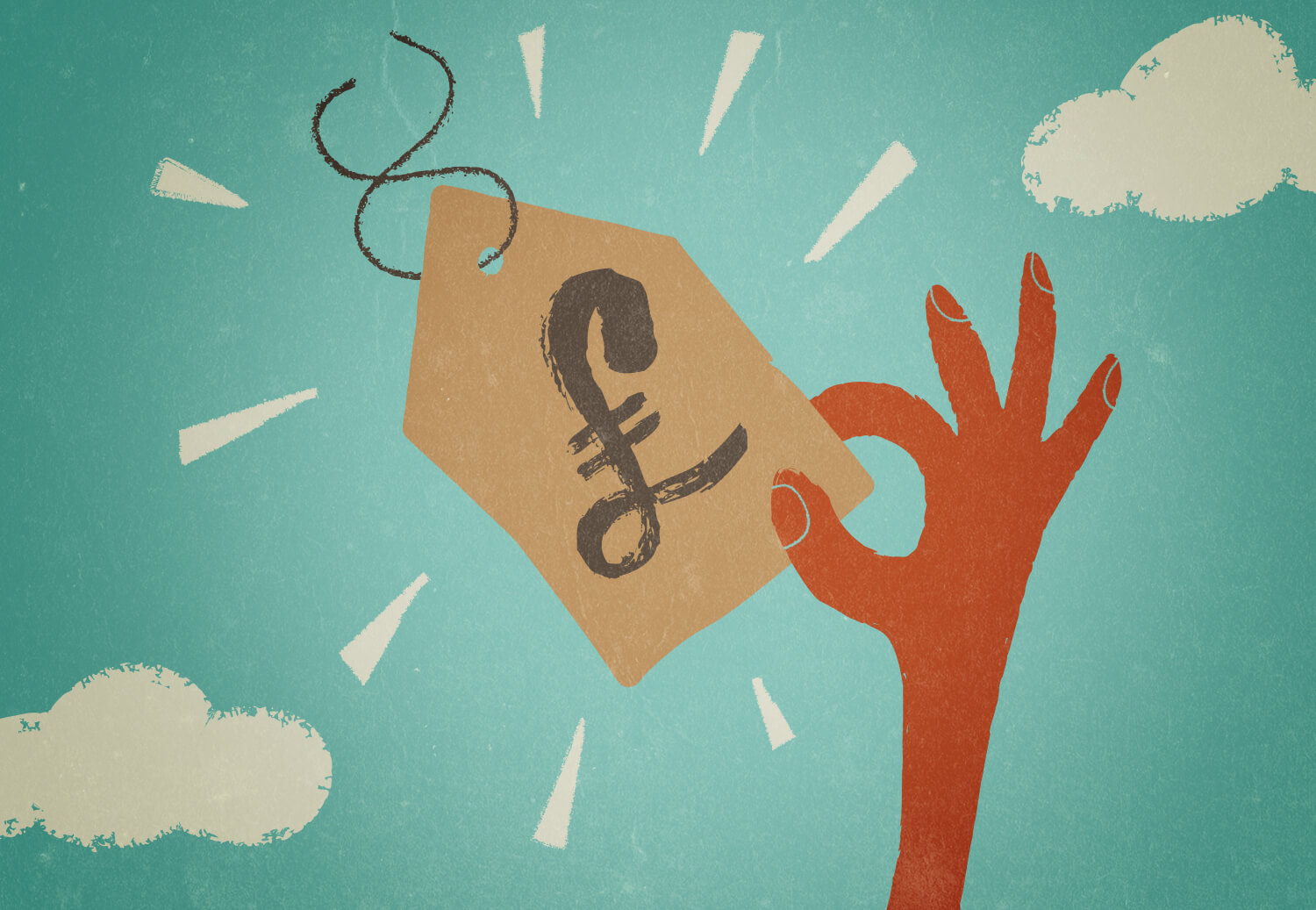 It seems that the selling fees on Etsy are much defined and understandable. Sellers also do not have to subscribe for the monthly or yearly plan but pay some fees as displayed in the table below. 
| | | |
| --- | --- | --- |
| Type of fees  | Price  | Note |
| Listing fees  | $0.20 | Listings will be auto-reviewed and charged again after 4 months unless canceled prior.  |
| Transaction fees  | 5%  | This fee will be automatically deducted from the current balance.  |
| Payment processing fees  | 3% + $0.25 | Fees may vary, depending on your country.  |
For businesses or people who are outstanding sellers, they may be eligible for Etsy Plus, which costs $10/month and has several advanced tools. 
Note: All prices are in USD. 
2.5 Advertising options and fees
Besides selling fees, considering advertising options and fees of eBay vs Etsy is worth mentioning. Businesses always need to conduct advertisements and promotions in order to stand out from a crowd and reach potential customers. Fortunately, both eBay and Etsy do offer advertisement services with reasonable pricing rules. 
The advertising fees on eBay are mainly depending on the item's price and sellers only need to pay when the items are sold. This allows sellers to know exactly how much they need to pay, which increases the transparency and decreases the risk.
There are two types of ads on eBay, including brand ads and sponsored listings. If your business has an adequate budget, you can choose the ad banner option. Otherwise, having promoted listings is not a bad idea that still can help your products to be on top. 
Compared to eBay, Etsy's advertising fees are based on clicks. It means that whenever customers click on your listing, you will be charged, no matter if they buy it or not. You can freely choose your daily budget, meanwhile, the minimum budget default is only $1.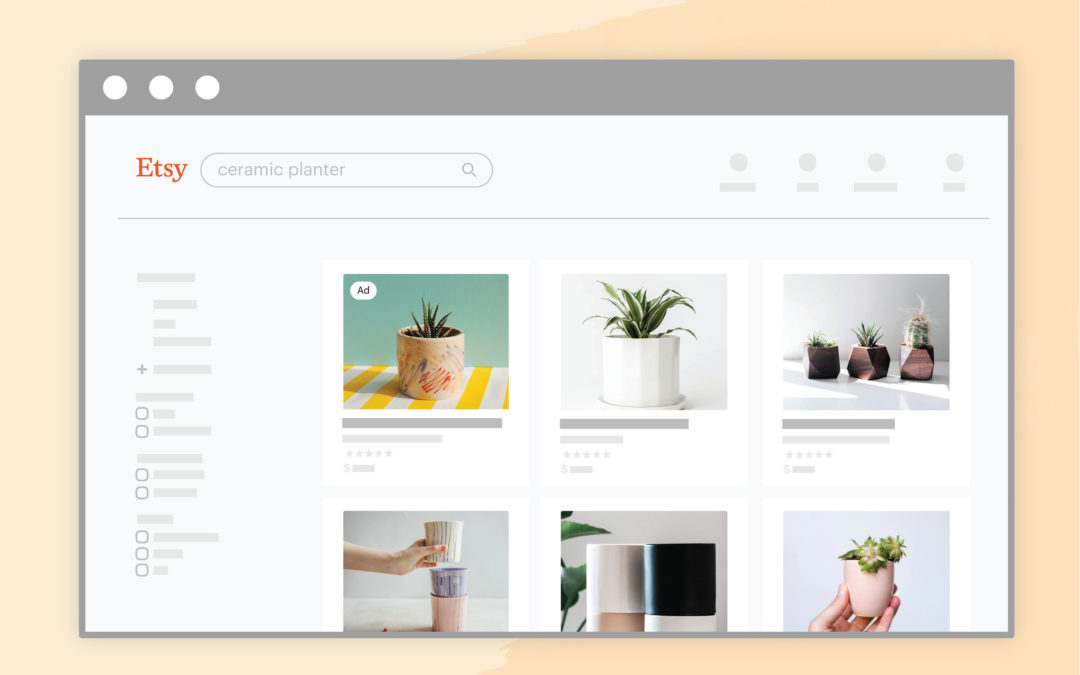 Vendors on Etsy also can use offsite ad campaigns, which allow their products to be displayed on several channels such as Google, Facebook, Instagram, etc. When using this advertising service, they will be charged 12% if the total revenue exceeds $10,000USD, 15% if less within 12 months. 
2.6 Shipping 
eBay vs Etsy in terms of shipping, which one do you think will win this battle? 
When selling on eBay, there are some pressures on sellers to offer free shipping to buyers. Therefore sellers need to keep in mind to adjust their pricing accordingly in order to cover these expenses. 
Though, to make shipping easier, eBay provides some shipping tools such as labels, shipping supplies, shipping calculators, etc.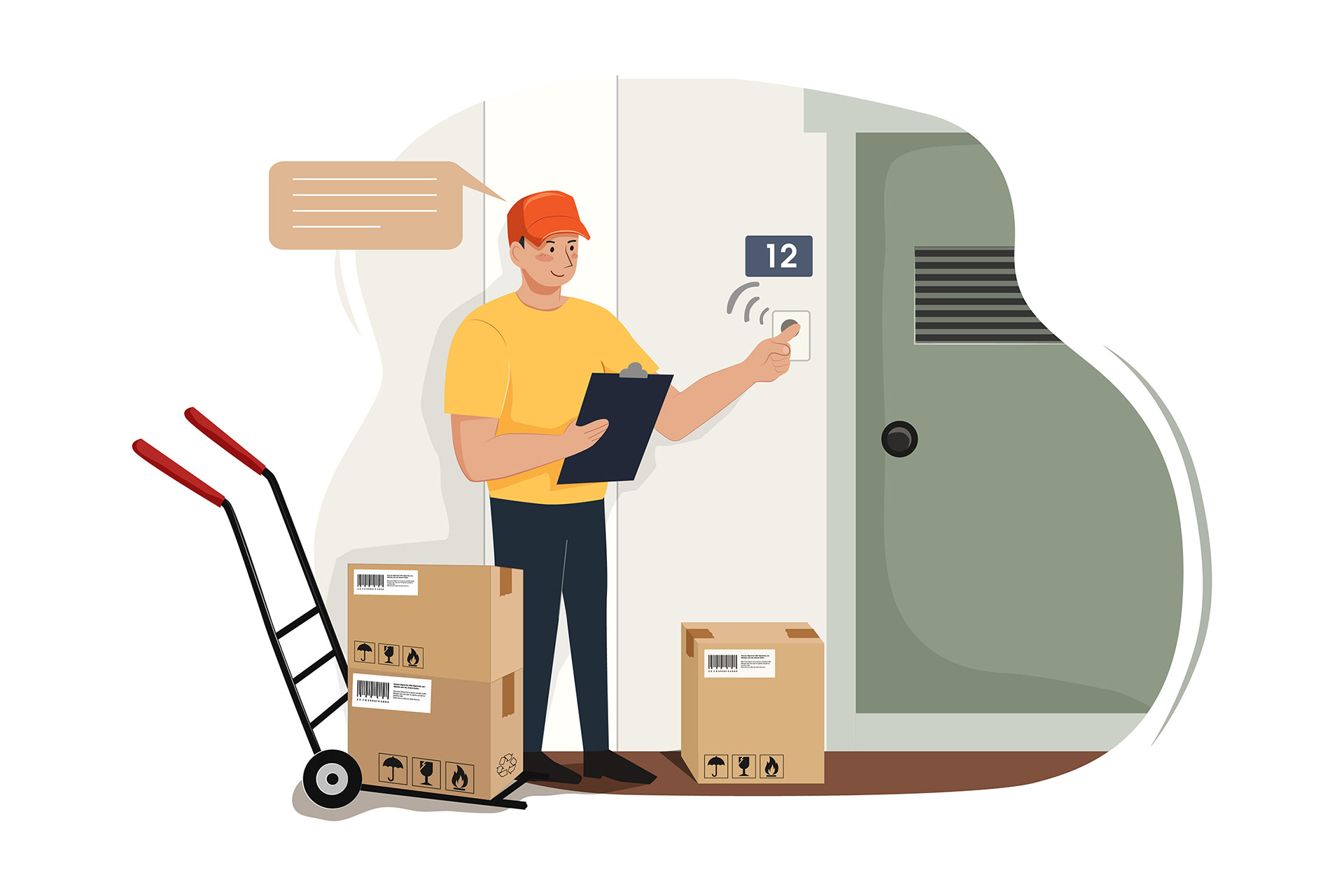 When shipping with Etsy, you can save tons of money as it is much cheaper when using the discounted postage labels offered by Etsy. Furthermore, as same as eBay, some handy tools such as the postage calculator is also available for sellers' peace of mind. 
2.7 Customer support 
When it comes to customer support, both eCommerce marketplaces – eBay vs Etsy – provide helpful help centers, but eBay has taken it to a higher level.
eBay has its own vendor support center, which covers several selling aspects, including but not limited to handling orders, listings, payment, advertisements. Moreover, besides the ticketing system, they also offer several communication options, such as email, phone, live chat, etc. 
Etsy also has a help center and the Etsy customer helpdesk like eBay, which is available in case you have any concerns regarding selling. However, some people have reported that it takes a long time for them to get responses, especially in terms of support issues.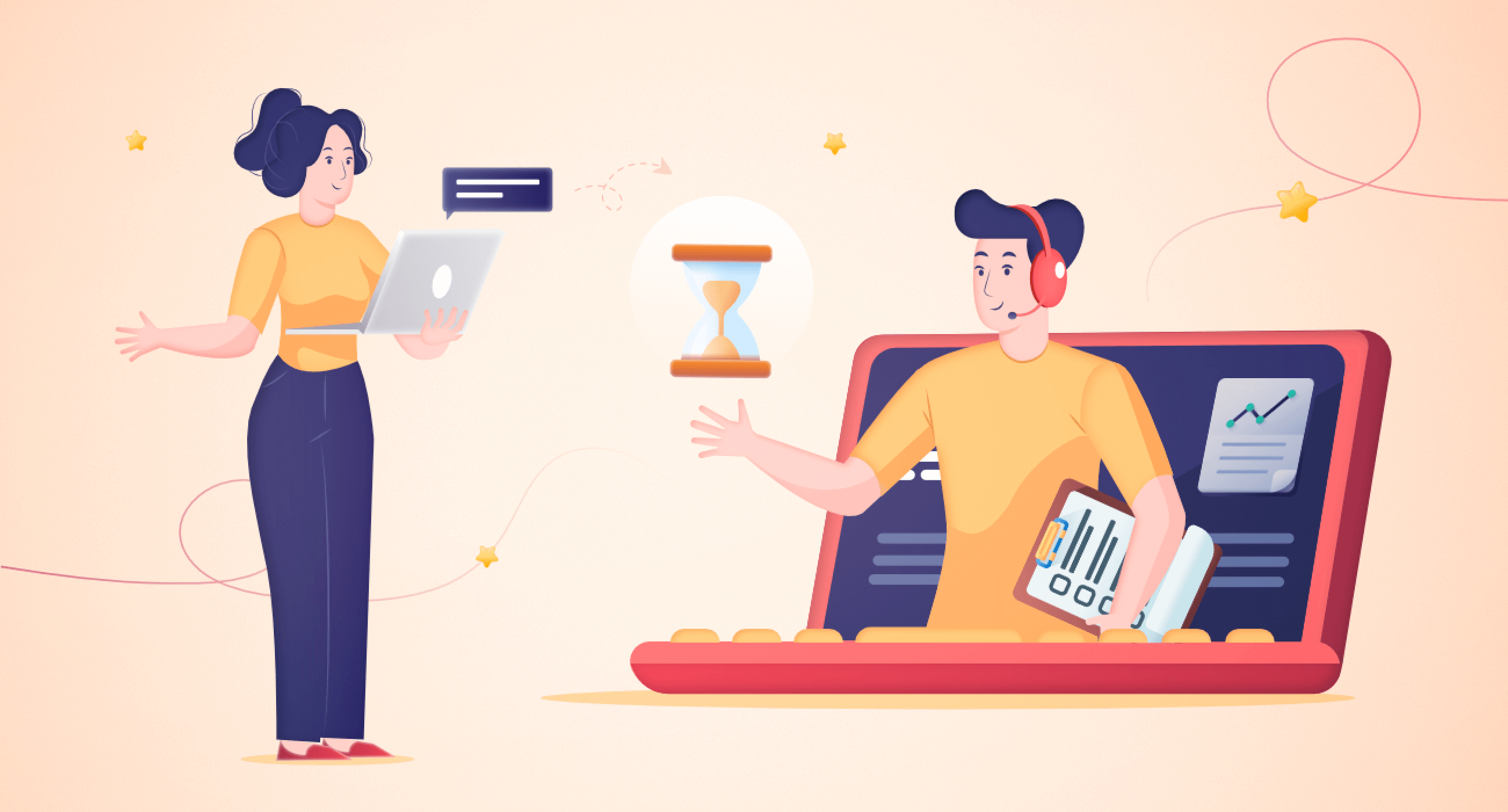 3. Pros and cons of eBay vs Etsy
Before choosing any platform, you should consider all the factors mentioned above to see which one is suitable for your business model, customer demographics, etc. Only when you choose the appropriate one, your business will thrive. 
Let's have a look at the illustration table below to know the pros and cons of eBay vs Etsy. 
Pros 
Cons 
Etsy 

User-friendly

Cheaper marketplace 

Easy to getting started 

Clear fees 

Good profit margins

Beneficial shipping options  

Well-targeted customers 

Collaborative community 

Your products cannot be anything, it must be either handmade or unique 

Sellers have to pay upfront money for ads 

Does not have built-in tools 

No brand differentiation 

Ebay 

You almost can sell everything (except prohibited items) 

Already has massive customers 

Excellent mobile app 

Robust built-in tools and facilities 

Many payment options available (integration with PayPal) 

Good customer service

Different types of listing (fixed price, auction, etc)  

Fees are higher 

Competitive marketplace

Stringent policies 

Take more time 

Seller fees are confusing 

Unreliability buyers (fraud & scams) 

eBay protects buyers over sellers

Price war 
4. eBay vs Etsy: which one will you choose? 
In a nutshell, eBay vs Etsy – two online marketplaces offer different advantages and disadvantages. They each have their own unique features that appeal to certain types of sellers and buyers. For example, if you sell handmade items, Etsy may be the better option because of its emphasis on physical products, whereas eBay would be more suited to digital goods and services. 
In order to make an informed decision about which marketplace to go with, make sure you consider your business model and situation first. Hopefully, you can make the right choice and, happy selling!