eBay is a multinational e-commerce corporation with 23 worldwide sites and a stronger presence in 190 regions. There has never been a better moment to sell print on demand on eBay internationally.
Furthermore, the number of active eBay purchasers worldwide is increasing year after year. With the marketplace's worldwide reach increasing from 100 million customers little over five years ago to an astonishing 183 million in 2019, there is plenty of opportunity for companies to leverage on the marketplace's international reach.
Throughout this article, we will go through the three effective ways to sell print on demand on eBay internationally, as well as the relevant policies for users.
1. Benefits of using eBay to sell print on demand internationally 
It is a well-known truth that eBay is a global marketplace, and it is becoming more so. So far this year, the foreign (non-US) side of the company has accounted for more than 60% of eBay's net revenue. There are several international eBay sites, as well as several eBay affiliate markets. Sellers that focus all of their sales efforts on their local eBay site limit their reach and sales potential.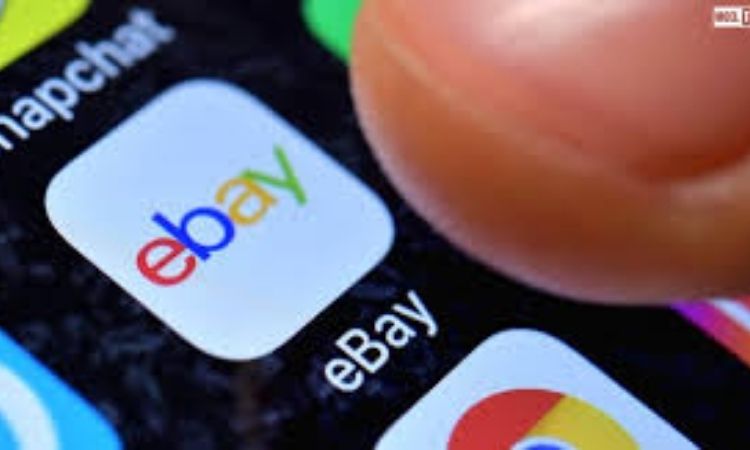 Aside from the availability of other eBay markets, there are millions of users who reside in countries where there is no regional eBay site. These online buyers are limited to eBay listings that permit international shipment to their country. These potential consumers represent a captive market for sellers prepared to contemplate overseas delivery.
Sellers who sell print on demand on eBay internationally might benefit from global seasonal fluctuations. While the northern hemisphere is experiencing winter, most of the southern hemisphere (including Australia, where eBay is very popular) is frying in the scorching heat. eBay merchants, particularly those who specialize in seasonal items, might benefit from seasonal variations.
Some vendors believe that international shipping is more difficult than it is. Using eBay's Global Shipping Program is one way to avoid worrying about delivering items overseas (GSP). With the GSP, eBay assumes responsibility for foreign delivery expenses as well as customs paperwork from sellers.
2. Which policy should we notice when choosing eBay to sell print on demand internationally? 
Because of the worldwide nature of eBay, your eBay listings may be viewed, purchased, and sent to purchasers all over the world. These listings may appear on the same or a separate site where you listed the item.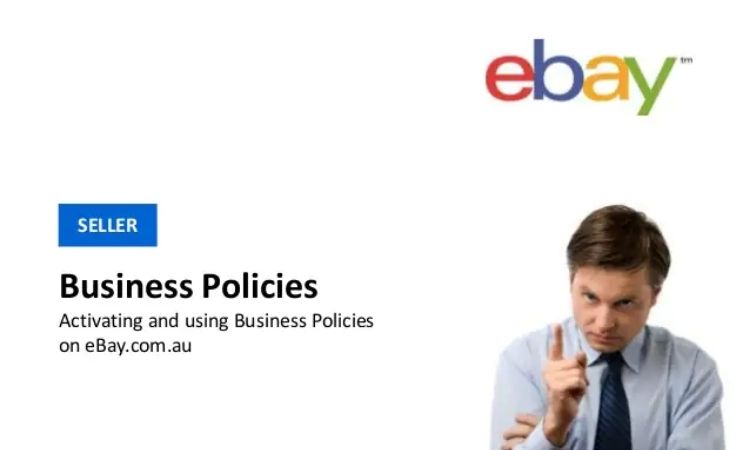 If you sell print on demand on eBay internationally, you will be obligated by the User Agreement and policies of the site where the item is sold, including any buyer protection measures, as well as the laws of the relevant nation. If you do not want your item offered to foreign buyers, you may exclude countries or regions by changing your shipping options.
2.1. User Agreements and policies of eBay sites
If you sell print on demand on eBay internationally, you agree to be bound by the User Agreement and policies of that other site, as well as the laws and regulations that apply to that sale and the respective delivery, including the User Agreements of the following eBay sites (as applicable):
2.2. eBay Money Back Guarantee
In order to sell print on demand on eBay internationally, you are subject to the buyer protection policies (if any) of the eBay sites where your items are sold, and you authorize eBay to resolve and remedy any disputes between you and a buyer as provided in such policies, and at law and in equity, including refunds to the buyer, reversal of funds, and invoice recovery.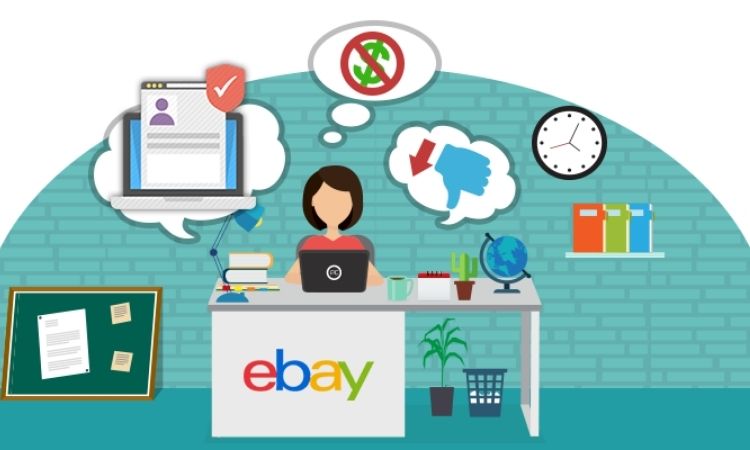 Among these policies for user protection when sell print on demand on eBay internationally is:
eBay Money Back Guarantee:
eBay Buyer Protection:
eBay Customer Guarantee:
2.3. Prohibited items
Sellers and purchasers are responsible for ensuring that their transactions conform with all relevant laws, including export and import regulations, for the purchase, sale, and shipment of the item. Find out more about our foreign trade policies.
2.4. Sales tax and similar consumer taxes
You agree that eBay may collect sales tax or similar consumer taxes on sales or purchases you make using eBay Services in any jurisdiction where eBay is required to collect such taxes (for example, Goods and Services Tax (GST) in Australia or Internet Sales Tax (IST) in certain states in the United States).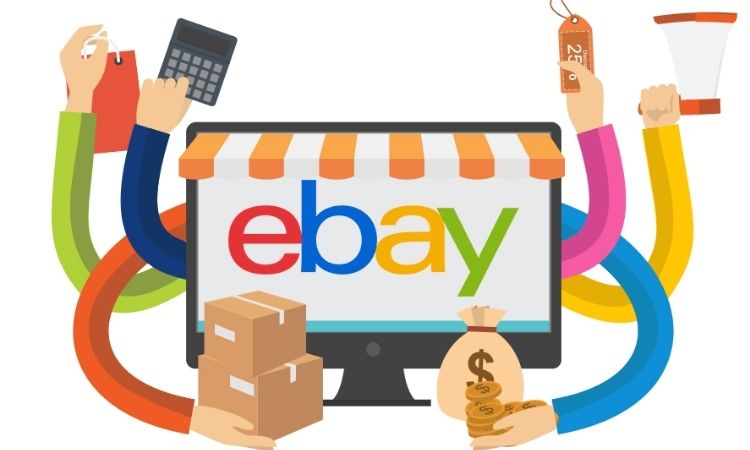 2.5. Buyer obligations: Customs fees and duties and delegation of authority
Customs taxes and tariffs on foreign shipments are the responsibility of the buyer, in line with local laws and regulations. The shipping option offered by the seller or selected by the customer, as well as local rules and regulations, decide whether these costs are required at the time of purchase or upon delivery of the goods.
3. Three Effective Ways to sell print on demand on eBay internationally 
3.1. Fundamental international selling
Basic worldwide selling on eBay enables you to sell on eBay.co.uk while also providing international shipping and delivery choices to buyers from other countries. The product is available on the UK marketplace as well as on a number of foreign sites in English.
While this appears to make international development on eBay straightforward and fast, keep in mind that you may not experience the large increase in worldwide sales that you anticipate.
Why? Because your listings will not only not be translated, but they will also plainly reveal that they are from an overseas seller, which consumers may not be looking for on their native eBay site.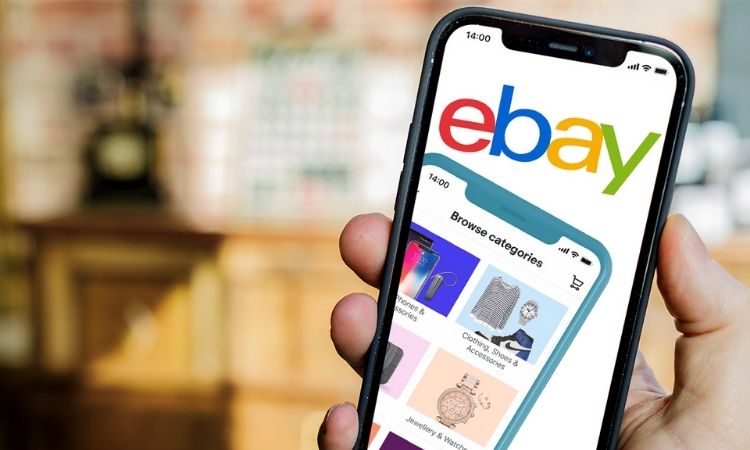 When you choose Basic International Selling, the price of your items is translated to each local currency using currency exchange rates. Because these currency rates change on a daily basis, your translated worldwide pricing may likewise vary.
Even though the basic foreign listings on eBay appear in search results as normal, buyers may still filter out international products if they choose. This may reduce your market visibility, which may have an impact on your global sales.
When a customer from another nation purchases a product, you must pay the eBay.co.uk selling costs for that product listing. In other words, foreign selling costs are irrelevant to the transaction.
One advantage of selecting this option is that it might be an excellent method to evaluate demand in other nations before deciding to commit time and money in aggressively developing there.
3.2. Advanced international selling
Advanced international selling on eBay, on the other hand, allows you to sell directly on all 23 sites across the world.
This option allows you to make unique listings for each site on which you wish to sell, allowing you to generate listings in local languages to enhance the probability of international sales.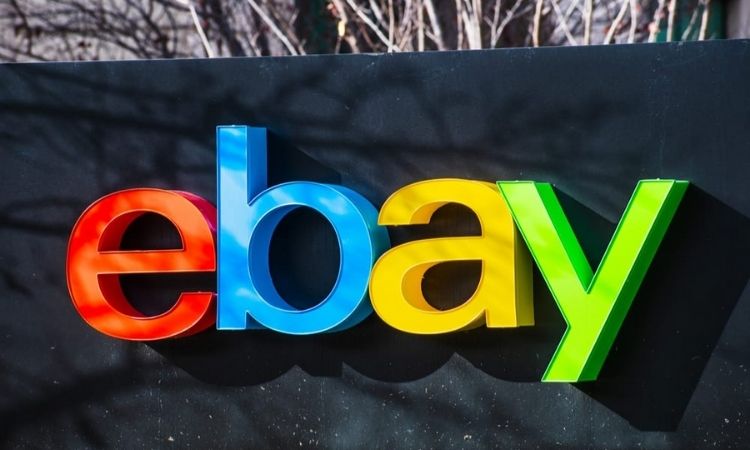 For advanced international sellers, they may also adjust their prices to each market, allowing them to create and sustain competitive rates in several nations. Product listings are also included in the default search results for a certain country's eBay site.
Unlike basic international selling, advanced sellers pay the necessary selling fees for the country in which the item is purchased.
If you have a featured or anchor shop membership, you may be able to pay lower insertion costs for your similar shop subscription in the foreign nation where you are selling. In many situations, this translates to no insertion fees.
Because you do not need to create a new user ID to sell on several foreign eBay sites, worldwide customers may view your feedback ratings and know you are an experienced seller. With a proven track record, you may not face the same selling constraints as new local merchants.
If you are selling with an eBay UK seller account, with a featured or anchor store membership, you will receive the same allowances as sellers in the following countries at no additional cost:
Australia

Austria

Belgium (Dutch)

Belgium (French)

Canada (English)

Canada (French)

France

Germany

Ireland

Italy

Netherlands

Poland

Spain

Switzerland

United States
PayPal allows payments in 25 currencies from 190 countries. Using or providing PayPal as a payment method is a marketplace requirement for several foreign eBay sites.
3.3
.
eBay Global Shipping Program
For eBay sellers in the United Kingdom, the eBay Global Shipping Program is a straightforward way to access a global audience (GSP).
With this option, all UK sellers need to do to sell print on demand on eBay internationally is ship the item to a UK shipping facility, and eBay will handle the rest.
To utilize the worldwide shipping service, sellers must be based in the United Kingdom and offer their items on eBay.co.uk. The only expense is the cost of sending the products to the UK shipping center; there are no international postal rates to worry about.
If you choose GSP while selling your items and an overseas consumer purchases them, eBay will transfer the buyer's address to the UK shipping address. You will also be given a unique reference code that you must put on your shipping label.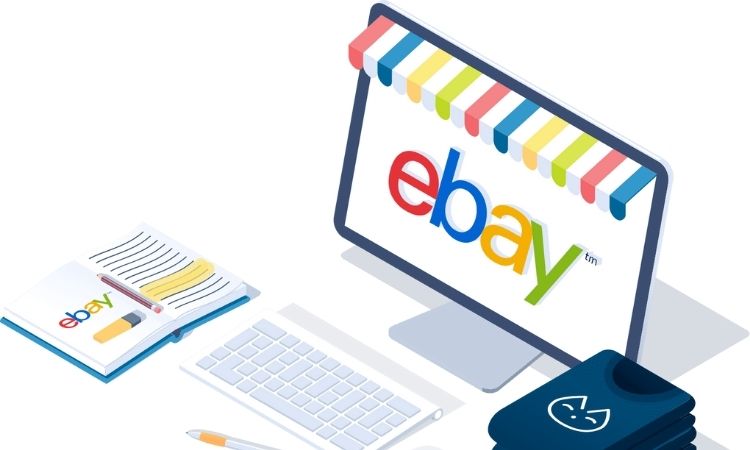 When it comes to using the shipping software, keep in mind that there are certain limitations:
Items cannot weigh more than 30kg

Packages size should be no bigger than 125,000cm3 or longer than 120cm

All items must have a net value of below £2,000
While you may post to a number of European and non-European countries, the eBay global shipping program does not cover some categories. These are some examples to help you sell print on demand on eBay internationally:
Choose Business & Industrial > Websites & Businesses for Sale

Cars, Motorcycles & Vehicles

Coins & Paper Money

Virtual currency

Event tickets

Health & Beauty > Fragrances

Holidays & Travel

Property

Videos, Games & Consoles > Gaming & Time Cards
Getting in touch with buyers
Respond to purchasers' queries as soon as possible. This might imply that you are responding to emails at odd hours of the day owing to time differences. To find out what time it is in your markets, use a time zone calculator to best sell print on demand on eBay internationally.
If you're selling in a nation where you don't speak the language, use translation software to translate essential words. There are several free translation services available on the internet, however many are not perfect. Remember that it is your obligation as a seller to ensure that your listing is correct. If you hire a translation service, be sure it's accurate and grammatically proper.
Currencies
To sell print on demand on eBay internationally, bids and prices on a listing are automatically shown in the currency you select as well as the currency of the site from where the buyer is viewing the item.
Bids and prices on a listing are automatically shown in both the currency you choose and the currency that is commonly used on the nation site where the buyer is seeing the item. (It should be noted that equivalency is approximate.)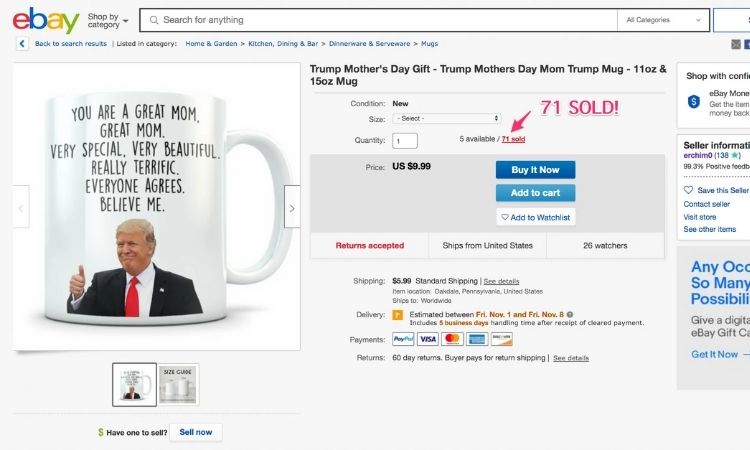 To sell print on demand on eBay internationally, you must offer PayPal as a payment method. Sellers in most countries should be PayPal Verified. The process is known as ID verification for vendors situated in the United States. Postident is the verification procedure used in Germany and Switzerland (link opens information written in German).
International posting
We recommend that you provide information about the delivery service (Royal Mail or courier) and the pricing of your item since products with this information attract more purchasers. Consider the following while sending products internationally:
Postal costs: The cost of sending packages to foreign countries varies considerably based on distance and postage options. For overseas transactions, most vendors stipulate that the customer bears the postage charges.

Insurance: If you sell precious things, you should think about getting insurance. Check with your delivery service to see whether they provide insurance, or contact a third-party postal insurance provider for coverage.

Customs and documentation: All international packages must clear customs in the destination country, and you must fill out the necessary customs paperwork.
4. Final thought 
This article provides 2 effective ways to sell print on demand internationally on eBay as well as policies that sellers should take into consideration. 
When it comes to selling on eBay all over the world, the key to success is to localize your product listings and provide outstanding and consistent customer support. While this may appear to be a straightforward task, selling print on demand on eBay internationally might provide you with a slew of unanticipated obstacles and roadblocks.