Despite its humble beginnings as a basic board and picture sharing app, Pinterest has quickly grown into one of the most popular and well-known websites to sell items. This article will figure out how worthy it means to sell print on demand on Pinterest. 
1. Pinterest overview
Pinterest is a visual version of the social bookmarking service, with an online pinboard. Unlike other social bookmarking services like Digg and StumbleUpon, Pinterest's content is solely driven by images. In fact, you can't share anything on Pinterest without including an image.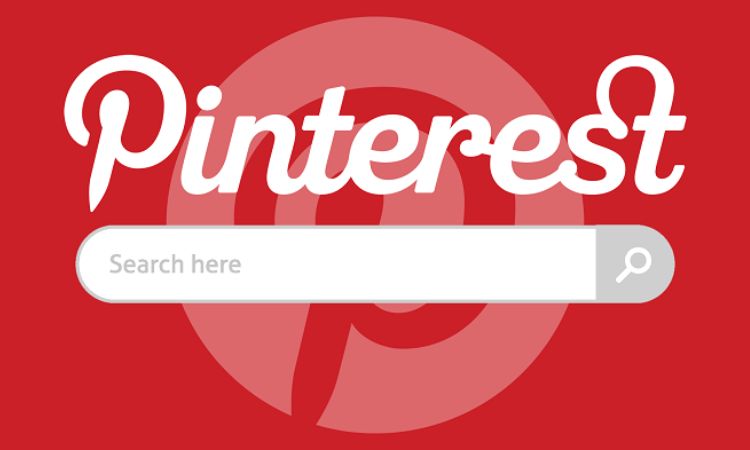 Pinterest, like every other social media platform, has its own jargon:
Each bookmark you post on Pinterest is referred to as a pin.

A repin is when you share someone else's pin on Pinterest.

In your profile, you organize pins by subject onto several boards or pinboards. Each board is designed to seem like a real pinboard.
You may either post photographs you discover online or upload them straight to Pinterest. You may share immediately from any web page in your browser with the Pin It button. You may also share your pins on social media sites like Twitter and Facebook.
2. Why Should Sell Print on Demand on Pinterest?
This one-of-a-kind social networking platform may help print-on-demand businesses in several ways:
To begin with, the site is primarily photo-based. The entire setup provides for optimal exposure for product photography.

Second, unlike Twitter and Instagram, where having a large following is beneficial, Pinterest does not require a large following to be successful.

Finally, Pinterest Lens allows users to utilize photographs to search for items. So, if a user sees something they like but don't know where it came from, they may search Pinterest for something similar (or the same goods).
3. Popular items for print on demand on Pinterest
There are other unlisted categories for print on demand on Pinterest to pick from that nevertheless receive enough traffic to make a difference for your company.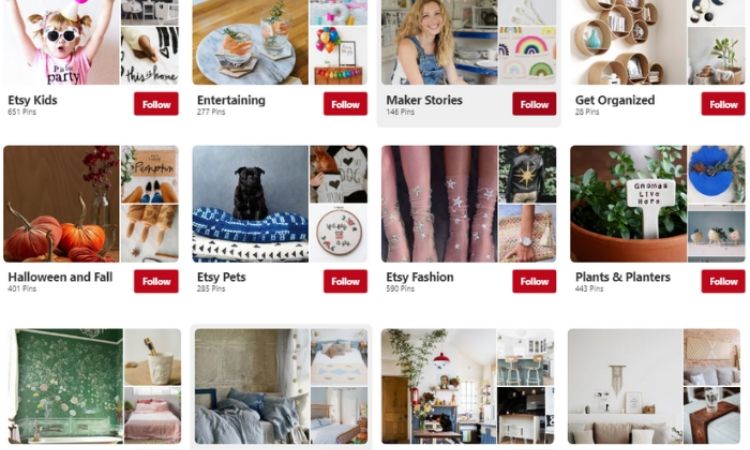 3.1. Home Décor
Come together, home decorators, interior designers, and remodelers! Pinterest users seeking for innovative color palettes, ideas for different areas of the house, and items that make each place distinct go to the home décor section. This area also includes DIY tips and methods for homes, as well as upcycling ideas.
Home Décor's Top Subcategories for print on demand on Pinterest: 
The design of the room

Accessorize your home

Accents for the home on the wall

Exterior 

Kitchen

Bedroom

Flooring in the living room

Bathroom
3.2. Work of art
From history and museums to sketching techniques and art equipment, the art category has it all. You may share your expertise, work, and lessons with the rest of the world if you're an artist, teacher, photographer, tattooist, or designer. You'll be praised for it.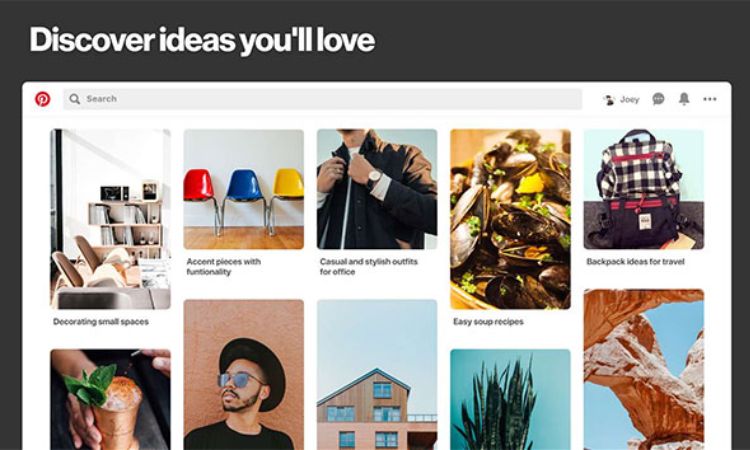 Art's Top Subcategories for print on demand on Pinterest: 
Drawing

Photography

Paintings on the body

Subjects for photography and painting

Photographs of Tattooed People

Fonts and calligraphy in digital art
3.3. Women's Fashion
It's time to get to know the women's fashion sector if you operate an online clothes shop, your own clothing line, or a brick-and-mortar retail store. Fashion bloggers are also invited.
Create Pinterest boards to share the newest fashion trends, fresh styles, and various apparel and accessory options. Pinterest is an excellent location to cultivate a distinct fashionable following and boost your brand.
Women's Fashion's Top Subcategories
Women's accessories and jewelry for print on demand on Pinterest: 
Dresses

Women's fashion

Bottoms for women Women's clothing for different events

Styles of clothing

Tops for women

Dresses for different occasions

Women's footwear

Skirts
3.4. Event Organizing
Pinners are also meticulous planners. Pinterest is the go-to tool for arranging outstanding events, from surprise birthdays to elegant holiday parties. You can go to town in this area with event planners full of helpful hints, designers with planning-related goods, and organizing experts.
Event Planning's Top Subcategories for print on demand on Pinterest: 
Personal holiday celebrations

Christmas

Halloween

Celebrations in school

Halloween costume 

Baby shower 
4. How to get started with Pinterest
To get started on Pinterest, you must first establish an account before you can begin pinning.
Organizing your pins should be your first priority. You may either have one board with all of your favorite pins, or you can have numerous boards for different categories (which is recommended).
It's advisable to register a business account on Pinterest for print-on-demand advertising, which you may accomplish by following these steps:
Go to Pinterest.com and select the 'remain as a business' option.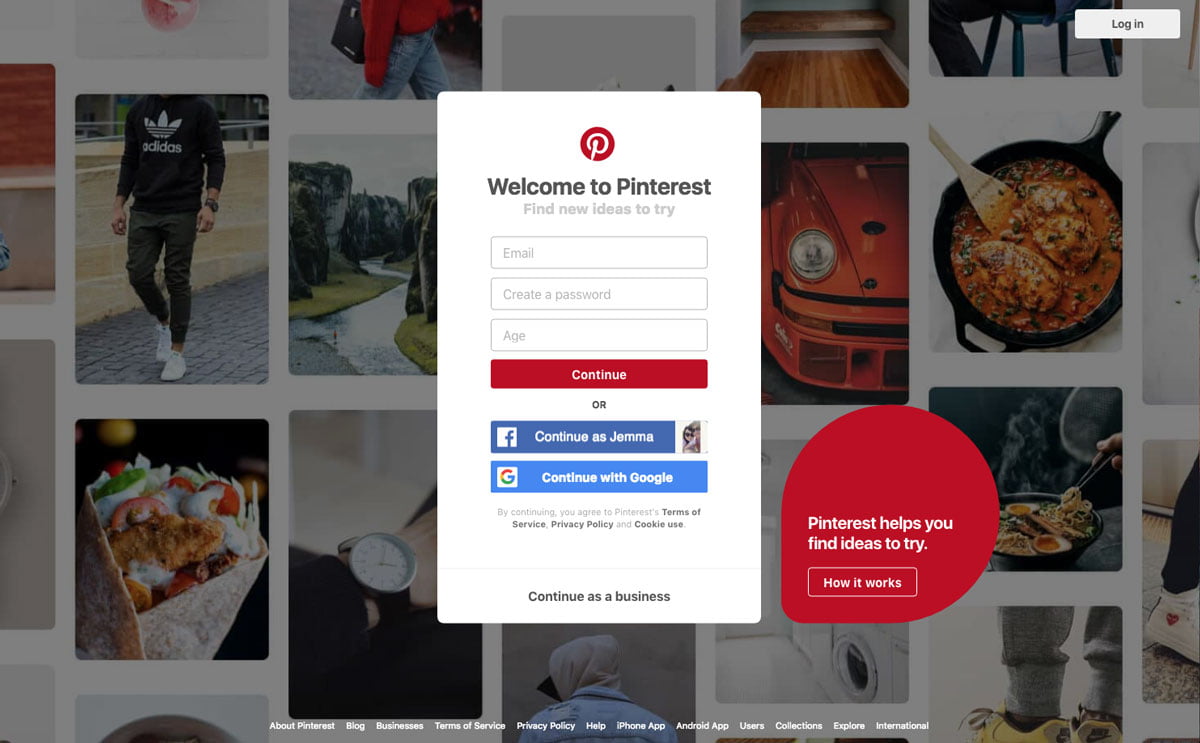 A screen will appear, prompting you to enter your information, including your company name and website address.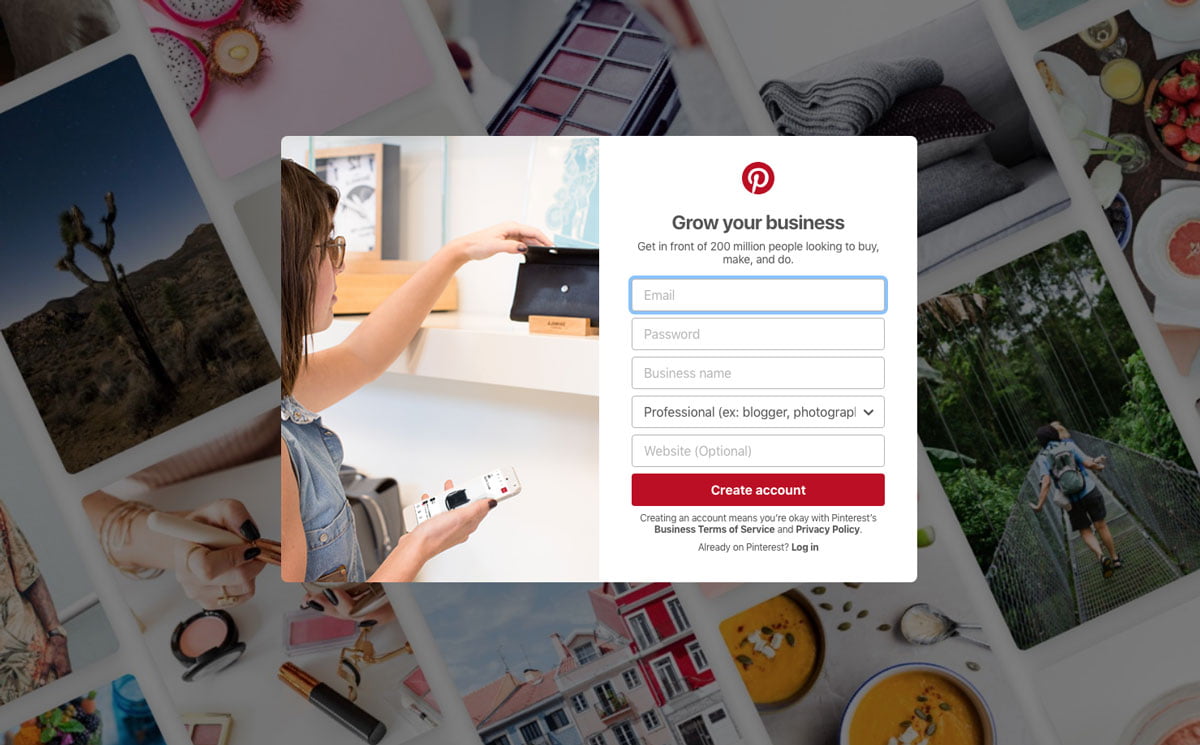 After that, your account will be established. The next steps are merely a few simple configurations.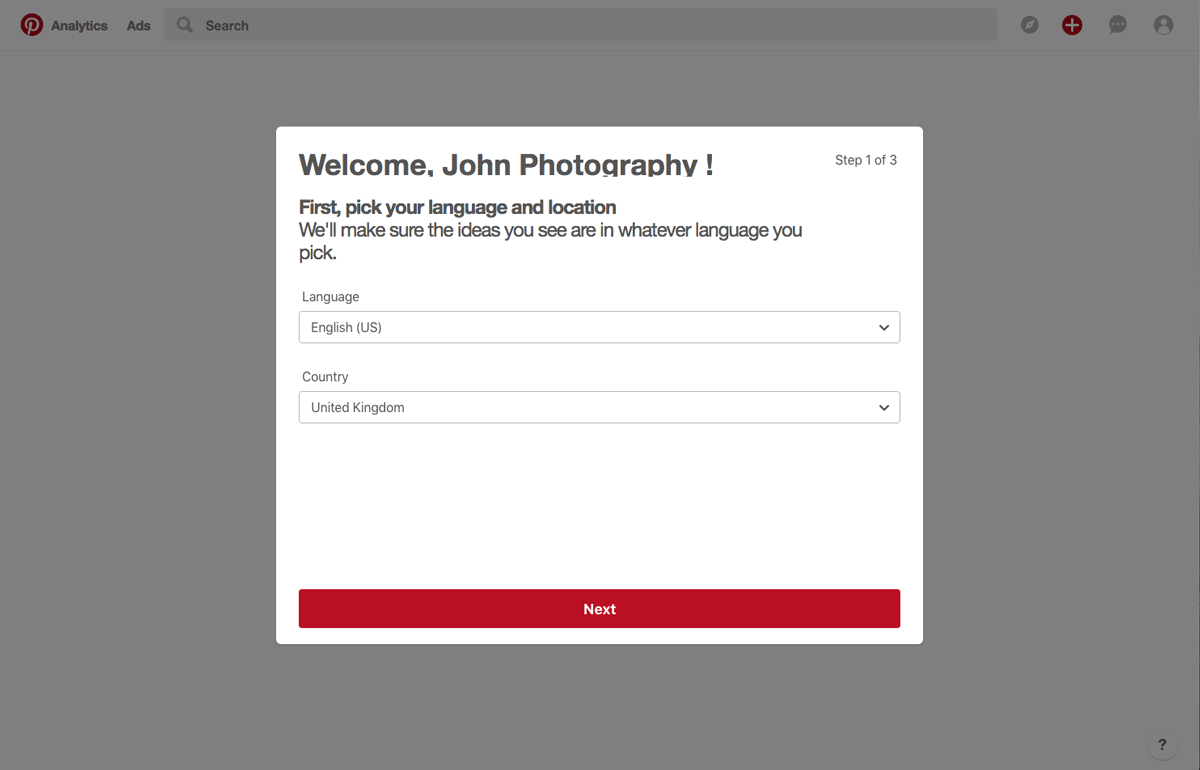 You'll be asked to select certain hobbies…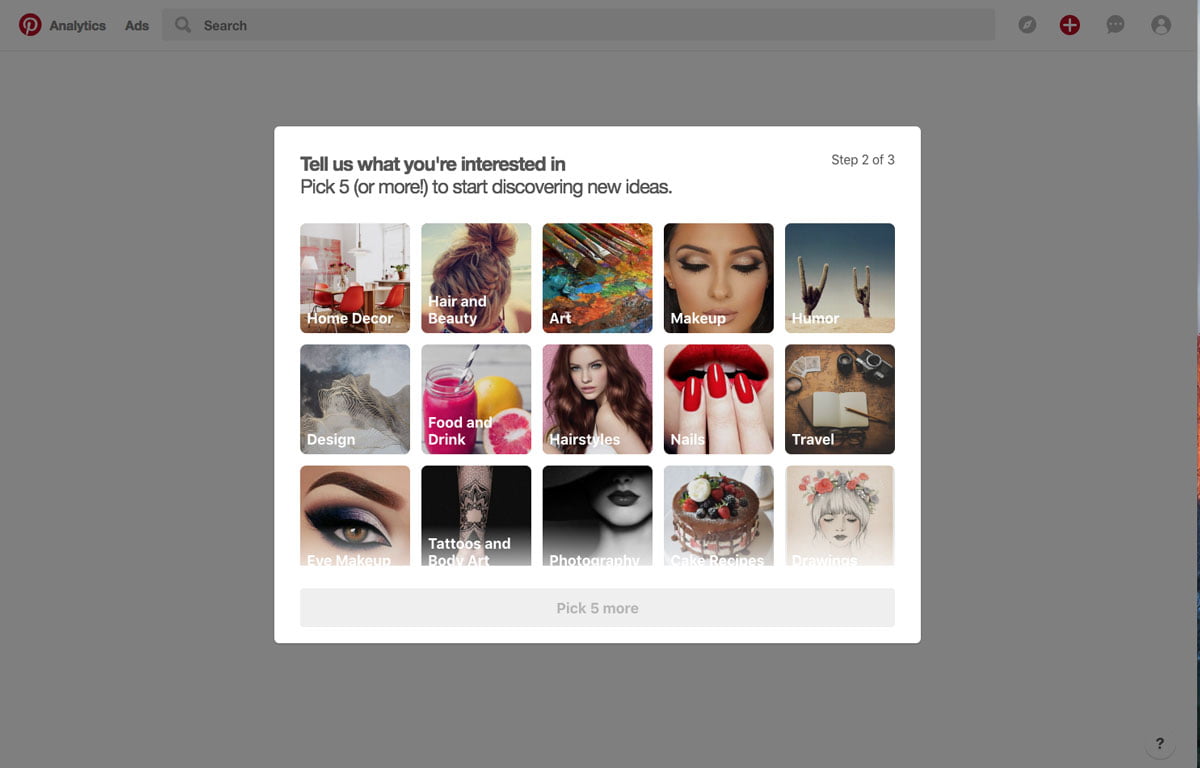 After that, you may go into the advanced settings and make the following changes: The fundamentals of your account: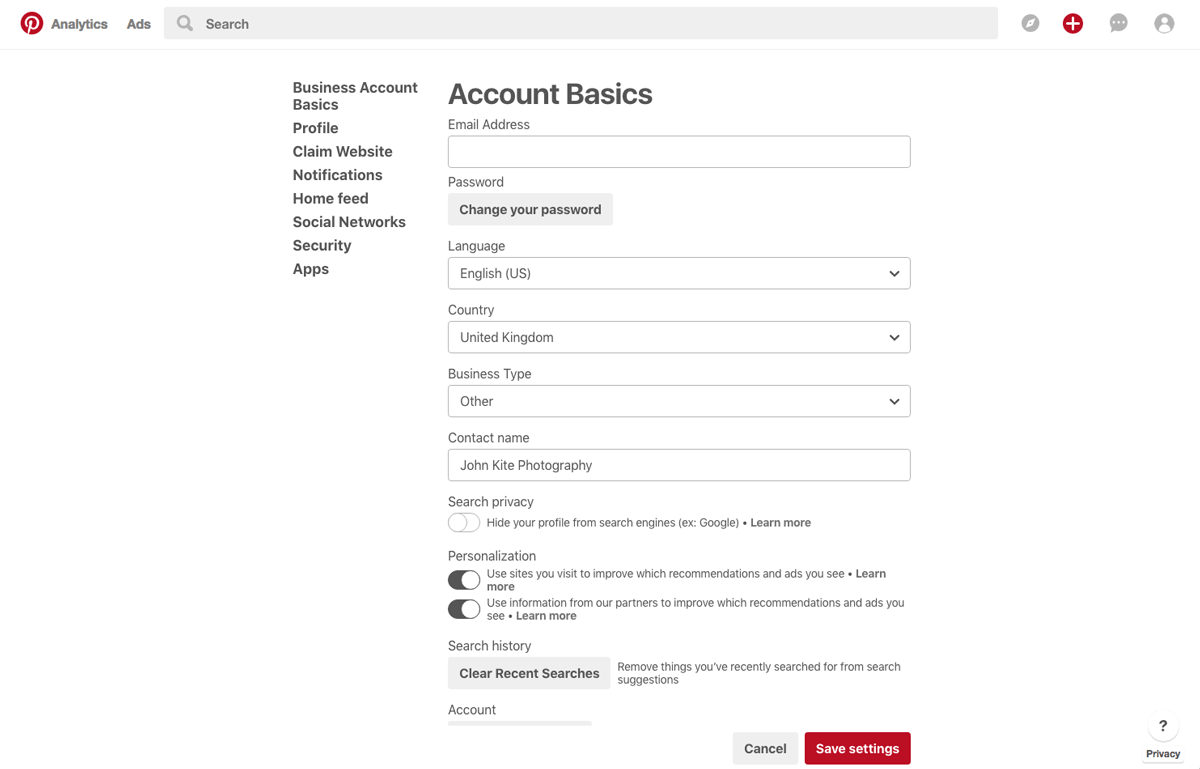 Information about yourself: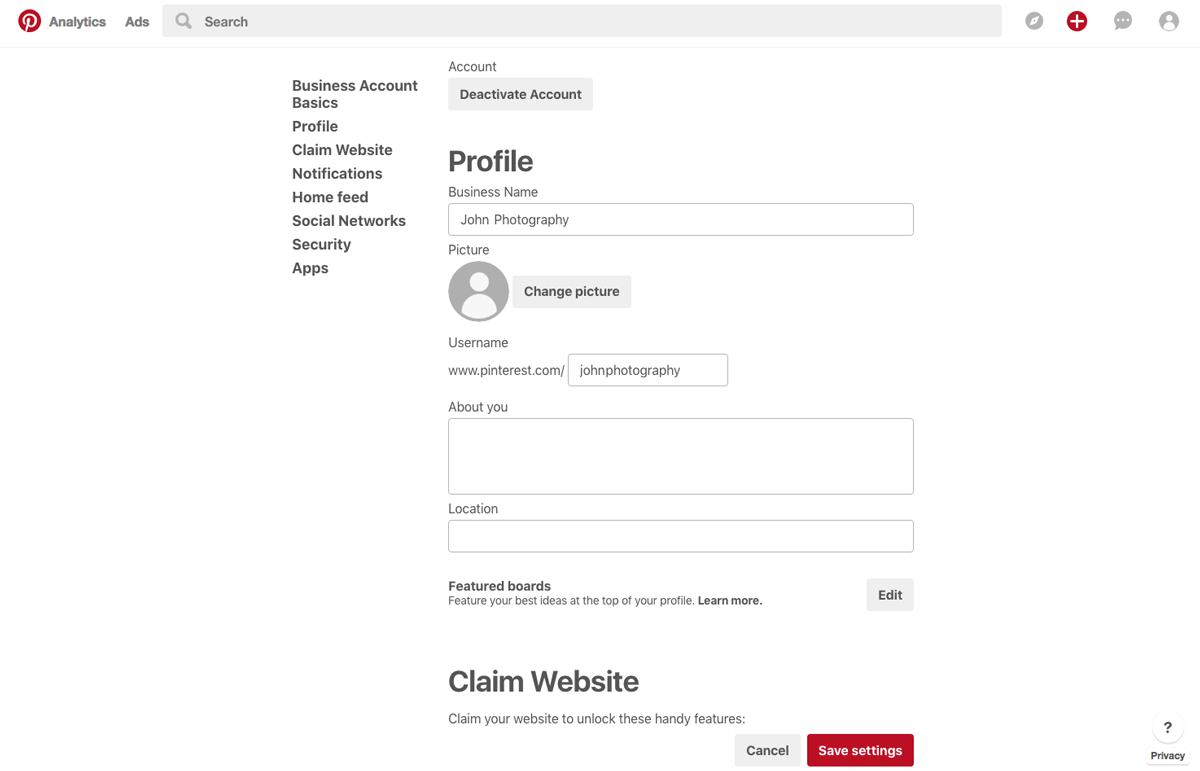 Finally, include all of your social media accounts so that others can discover you.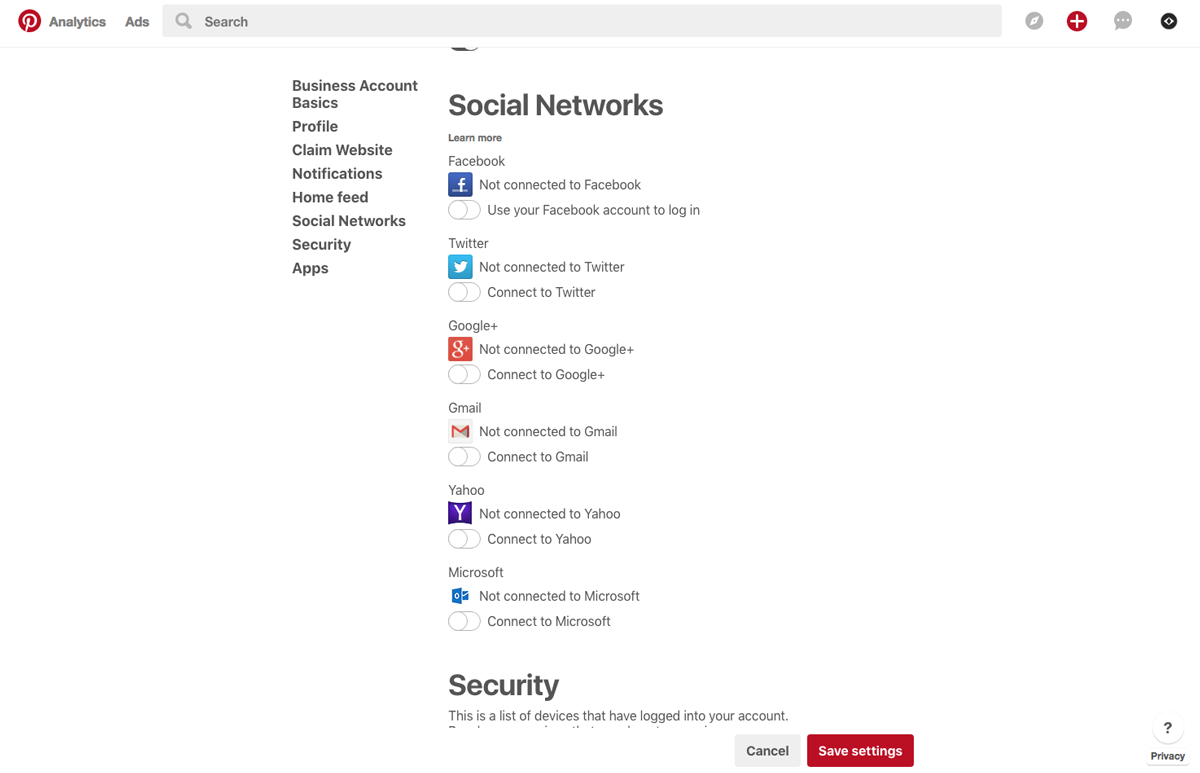 Now that you have Pinterest set up for your print-on-demand shop, it's time to put it to work.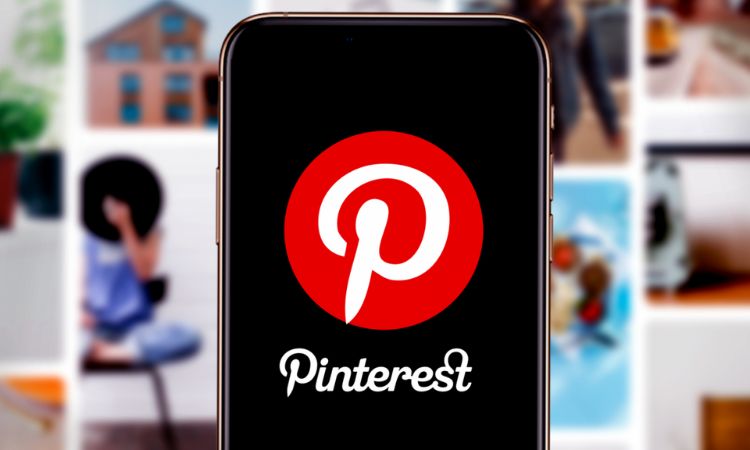 What exactly is a pin? It's basically the same as a tweet, a status update, or an Instagram post. Your pin should include an eye-catching image, a title, a description, and a URL, among other things.
Your pins should be intended to inspire rather than to sell. Show the buyer your items in action, demonstrate how useful they are, and persuade them to buy into the concept.
When utilizing Pinterest, your first five pins of the day should always be prioritized. The first five pins you save each day will be prioritized for distribution, according to Pinterest. First, save to the most appropriate board. It's fine to save a pin to numerous boards, but save it to the one with the most relevance first, as that pin will be distributed first. Saving your pins to unrelated boards will not assist and may even harm their circulation.
The simplest approach to think about it is that you only have five opportunities to catch someone's attention; what do you want them to notice the most?
To get the most out of the rule, do the following:
To make all five count, make sure your pins go out after midnight each day.

Don't squander your first five pins on a re-pin; instead, use them to pin your own material.

Keep the five-pin rule in mind while you're scheduling pins!
5. How to grow audience in Pinterest
Building a fantastic Pinterest presence is only beneficial if people see it. To start building your audience for print on demand on Pinterest, do the following:
5.1. Create additional specialist message boards
When you look at Pinterest users that have a lot of followers, you'll see that they frequently have a lot of boards (between 50 and 100). They then streamlined their boards into specialist categories, especially print on demand on Pinterest. This results in increasing their chances of getting discovered.
If you want to showcase your photographic work, for example, don't just create a board called "Photography." Divide it into subcategories like "Landscape Photography," "Portraits," "Black and White Photographs," "Product Merchandise," and so on.
5.2. Follow persons that have a high profile or are important to you
If at least 10% of the people you follow are industry leaders, you'll have a better chance of them following you back, repinning, liking, or commenting on your photographs.
This will increase your visibility to their enormous audiences for print on demand on Pinterest!
5.3. Join the bandwagon of popular subjects
Things that are currently trending will attract new followers to your feed.
Trending topics will be keyword-searched on Pinterest, especially ones related to print on demand on Pinterest, and if you have a pin that fits in, you may benefit from some of that traffic.
Check out Trendsmap to see what's hot on Twitter. If something is popular on Twitter, it is likely to be trending elsewhere as well. If you can find out some trendy things related directly to print on demand on Pinterest, it will be great news!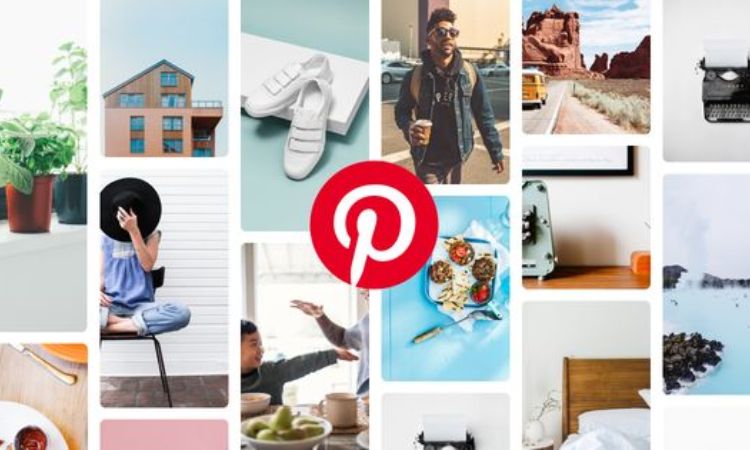 5.4. Pin regularly and consistently
Consistent and regular posting, like with most other social networks, is frequently the key to establishing an audience and keeping them interested with your items for print on demand on Pinterest.
Timing is also crucial, however with worldwide audiences, it's frequently best to spread your information out across the entire 24-hour period to avoid alienating individuals in different time zones. This exposes you to a larger portion of your audience more regularly, which typically results in more pins, shares, and comments.
5.5. Only pin photos of decent quality
Curalate, a Philadelphia-based firm that bills itself as "the world's premier marketing and analytics suite for the visual web," crunched the numbers on a database of 500,000 photographs in 2013 to see which ones performed well on Pinterest and why. They then tackled the huge effort of finding the one perfect Pinterest picture that incorporated all of the features of a popular Pinterest image at Wired.com's request.
So, what makes a Pinterest image perfect? These are the traits that will help you win:
There are no human faces.
A little history

A variety of hues

A great deal of red

Moderate color and light

Style of portrait
You won't always be able to come up with the perfect Pinterest image for print on demand on Pinterest. However, if you combine enough of these features, you'll almost always be able to make a viral video.
5.6. Create descriptions for pins and boards that are keyword-rich
Unlike Twitter and Facebook, where material is shared, read, and then forgotten in a flash, Pinterest boards are, for the most part, timeless. This implies that, even if you create a board and pin a picture today, it may still be useful to readers about print on demand on Pinterest, particularly new ones, months or even years later.
Pinterest introduced its Smart feed last year, which removed the chronological aspect of pins. Your pins must now fulfill specific criteria, similar to Facebook, in order to reach the top.
Pin Quality: If your pins are high-quality photos with substance, they will rise to the head of the queue.

Source Quality: While sharing pins from your own website is fantastic, pinning photos from other sources, especially high-quality websites, is much better. This allows you to access audiences that you wouldn't normally be able to reach with your own website, especially if you're still growing your brand.

Pinterest Rating: According to Pinterest's blog, high-quality photos that are clear and relevant, have minimum text and no borders, and feature fantastic, informative pin descriptions are more likely to garner traction.
You'll also want to make sure your pin boards are well-organized. This not only aids in the optimization and discovery of your pins, but it's also a wonderful method to entice Pinterest visitors to explore certain boards that interest them, especially print on demand on Pinterest. Consider adding boards for nations and particular locations, for example, if you're a travel firm. You could also build boards for "treehouse hotels" or "Not-to-miss train rides."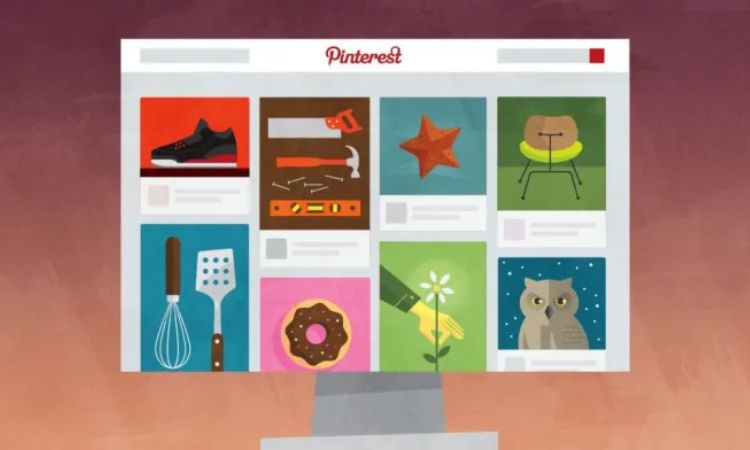 5.7. Verify your website
Confirming your website on Pinterest might be a wonderful place to start when it comes to gaining trust from your new audience. You'll be able to see your logo or profile photo on Pins that people have saved from your site once you've done this. In Pinterest Analytics, you'll also have access to web analytics.
To do so, simply follow the procedures below:
In your options, in the Website area, click 'Confirm website.'

On the following page, follow the instructions. An HTML file or a meta tag can be used to validate.

Your logo or profile photo will appear on Pins saved from your site after it has been validated.
5.8. Use a lot of pins
There are six different kinds of wealthy pins:
Pinners may download your app without ever leaving Pinterest if your app pins include an install button. 

Pinners may learn about new movies by looking at movie pins that include ratings, cast members, and reviews.

Ingredients, cooking hours, and serving information are included in recipe Pins to entice Pinterest chefs to get in the kitchen.

Article Pins feature the title, author, and summary of the item, making it easier for Pinners to identify and bookmark stories that interest them.

Product Pins display real-time pricing, availability, and purchase information. Pinners may also receive alerts when prices drop by more than 10%.

Place Pins include a map, location, and phone number.
As you can see, rich pins are an excellent method to make your content stand out from the throng on Pinterest and to offer your items a boost in visibility. Of course, the fact that the pins themselves capture a pinner's eye due to their attractiveness and are extremely retail friendly helps, as well. This means that in many circumstances, Pinterest users may engage with or buy your items for print on demand on Pinterest directly from Pinterest.
5.9. Make sure your website is Pinterest-friendly
Once you've decided to go serious about Pinterest, strive to make your website Pinterest-friendly as well. The more people you tell about your Pinterest account, the more likely they are to check it out and follow you. Even frequent Pinterest users need to be reminded of what you're doing now and again, and doing so will inspire them to repin, share, and comment more of your stuff.
Using Pinterest's Follow and Pin It widgets is the most convenient approach to start the interaction on your own website. This guarantees that when visitors to your website see anything they like, they can easily pin or share it with the press of a button.
Individual boards may also be promoted by embedding them in blog posts and other material on your website to increase user interaction. Focusing on gaining followers for certain boards rather than your entire account might be beneficial, so promote your most popular boards to your audience.
You might want to place your most popular boards at the top of your Pinterest page so that website users who visit your Pinterest page can view the boards that are most likely to interest them at a glance.
5.10. Create a community 
Your print on demand on Pinterest brand will expand in proportion to the effort you put in to become a member of the community, just like it will on any other social network. Following other boards in your specialty and developing relationships with the individuals and contributors behind them is a smart place to start.
Additionally, attempt to take use of group boards, which are managed by a single administrator but allow several contributors to pin on the same topic. You may obtain access to an audience that may be interested in your products and services but has never heard of you by utilizing the power of group boards.
Finally, leave comments on popular pins and repin other people's pins. When pinning from other people's blogs, mention other products and persons by name wherever possible. This activates the reciprocity effect in a way that favorably exposes you to others and allows them to share your work with others.
6. Final thought
This article figures out how worthy sellers should sell print on demand on Pinterest. With a huge source of Pinterest, selling print on demand on Pinterest will bring sellers a big chance to get access to a great number of customers and, of course, more revenue.