Etsy doesn't need much of an introduction—it is the place to sell your art, with more than 39 million buyers and transactions of more than 3.9 billion dollars in 2018. With 2.1 million active competitors, standing out from the crowd can be difficult, so you'll need all the aid you can get.
The good news is that there are a plethora of Etsy seller apps available to assist you in managing and promoting your Etsy store. We looked through them and prepared a list of 10 Etsy seller apps that will help your products get recognized to save you some time.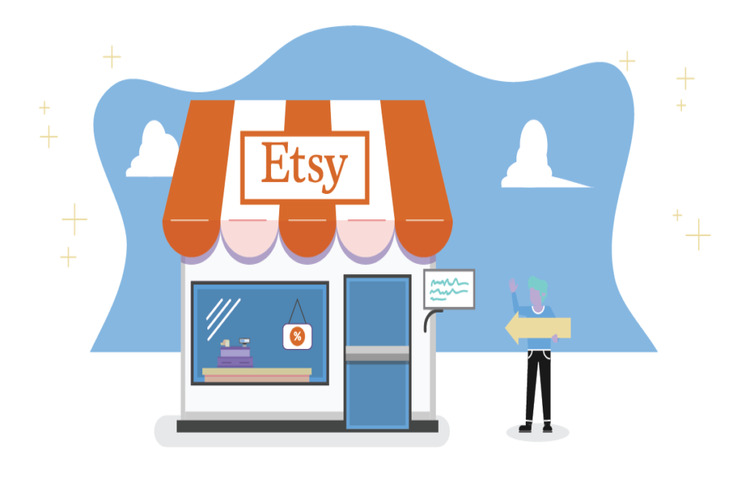 Best 10 Etsy Seller Apps to Help You Grow Your Business
1. Printful – Popular Etsy Seller Apps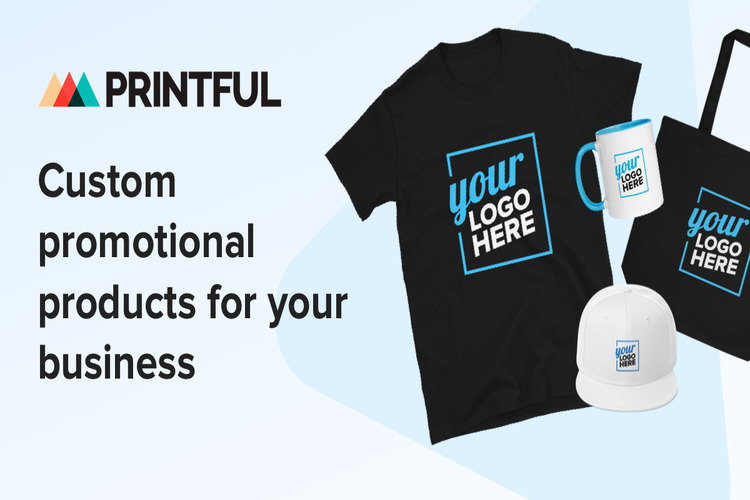 The Printful  automates your online store so you can concentrate on design and marketing. Connect your Etsy store to Printful and put your designs on t-shirts, sweatshirts, dresses, leggings, pillows, mugs, posters, and other items. They will prepare the order and dispatch it to the consumer under your brand whenever someone buys something from you. A great benefit is that Printful and Etsy integration are free to use. Printful is one of the necessary Etsy seller apps when open print on demand business.
2. TaxJar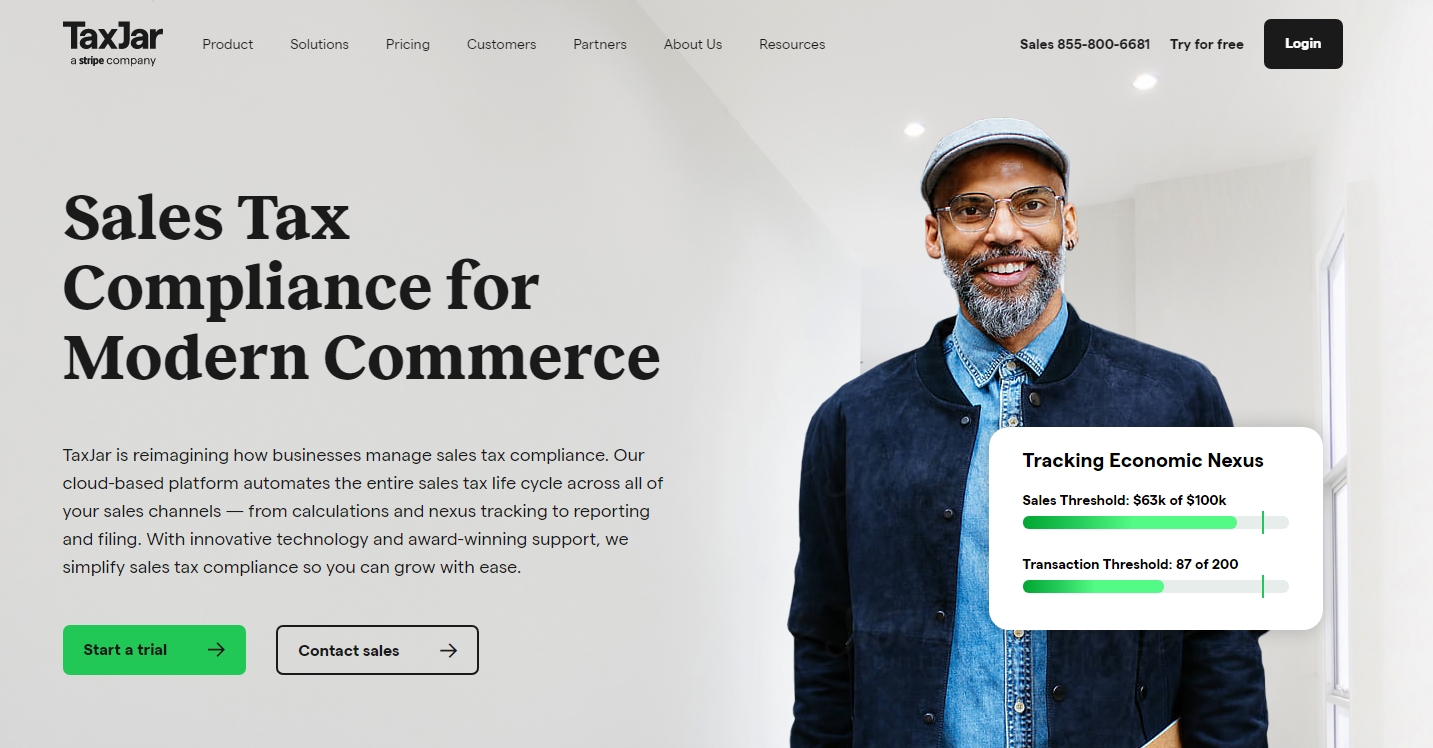 When it comes to taxes for your store, we always recommend consulting a tax consultant, and TaxJar is a wonderful place to start. This tool eliminates the uncertainty from sales tax collection by tracking your sales state by state and informing you when and how much you owe in taxes.
TaxJar connects to your Etsy account and pulls the data it requires without requiring you to upload or download anything. This program can even correct pricing problems so you can be confident you're collecting the correct amount of tax on each sale. TaxJar offers a free 30-day trial and monthly membership rates starting at $19.
3. Etsy On Sale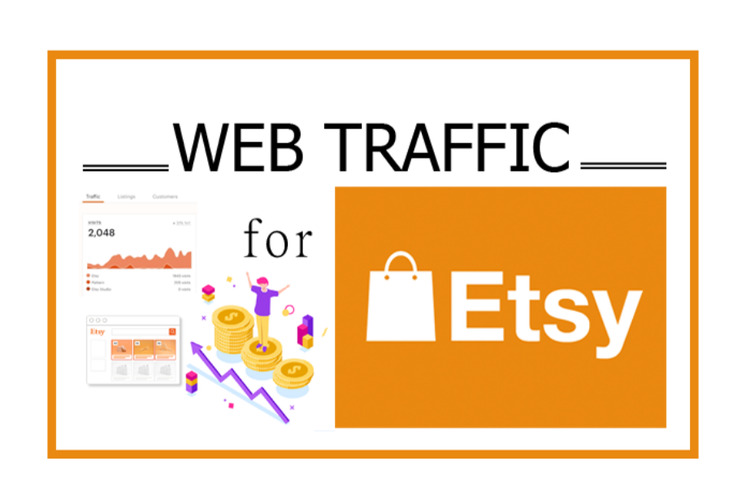 Do you ever have a wonderful idea for a flash sale but are unable to put it into action due to a lack of time? You may use Etsy On Sale to easily organize sales campaigns and manage many Etsy businesses from a single account.
This marketing tool offers a one-time sale on all or a portion of your shop's items, arranges future sales events, and promotes them on the Etsy on Sale site during your sales campaign, attracting new customers to your store.
The software also has a tag tool that allows you to change all of your listings at once, as well as a photo backup and restoration feature. Etsy On Sale operates on a credit system that allows customers to pay as they go. A single sales event costs four credits, which can be purchased for 25 cents each.
4. Seller Tools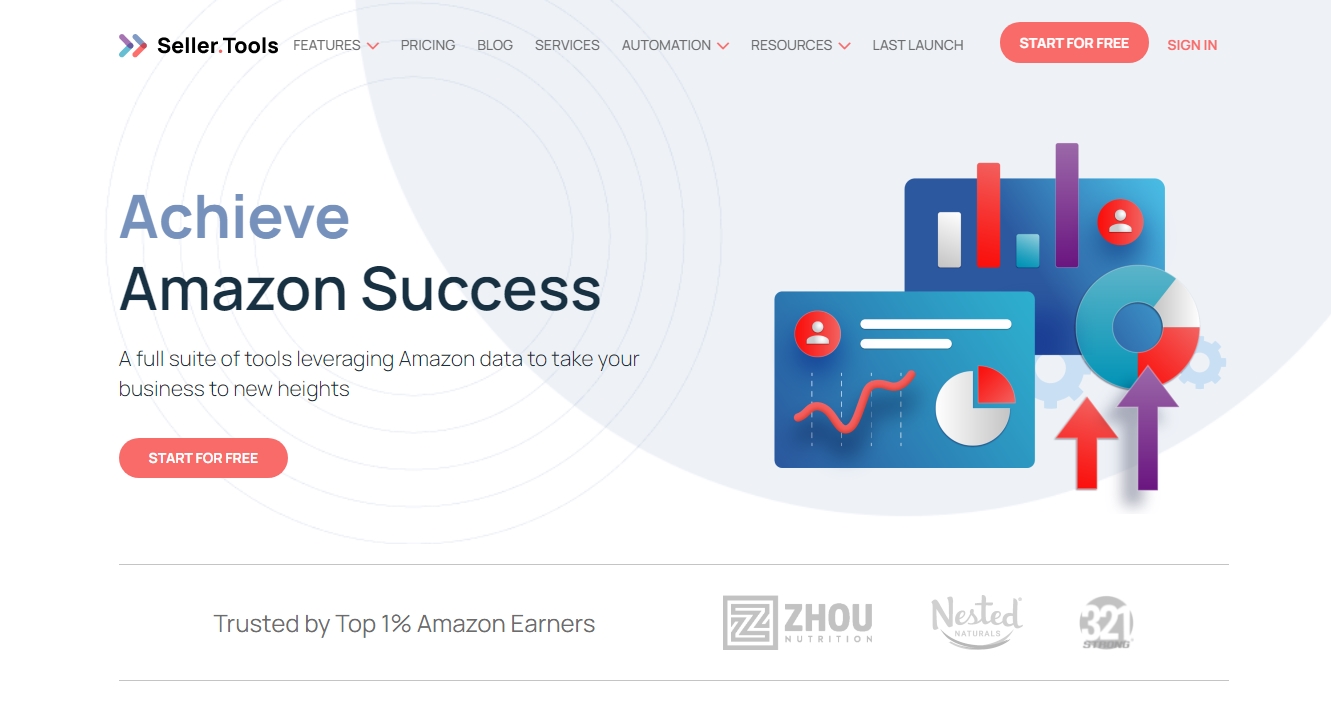 Seller Tools is the software for you if you're seeking for a one-stop-shop for all of your needs. Promotional activities (social media, coupons, sales events), marketing (niche research, market-based price research), and SEO are all covered by Seller Tools (keyword research, position tracking, automated renewals). Other features of this app include store backup and a sales map generator, which can assist you in running your shop and making your products Etsy best-sellers. A portion of Seller Tools is provided for free. Subscriptions range from $9.95 per month to $19.95 per month, depending on the options you want to use.
5. Vela

Managing a huge Etsy shop is great, but it can also be difficult. The Vela app makes it simple to set up and take down sales, add tags, establish variation profiles, and optimize product pictures by allowing you to update hundreds of items in just a few seconds.
Vela allows you to manage several Etsy shops as well as many Shopify sites at the same time, making it simple to sell across various platforms. Vela can be used for free.
6. ReferralCandy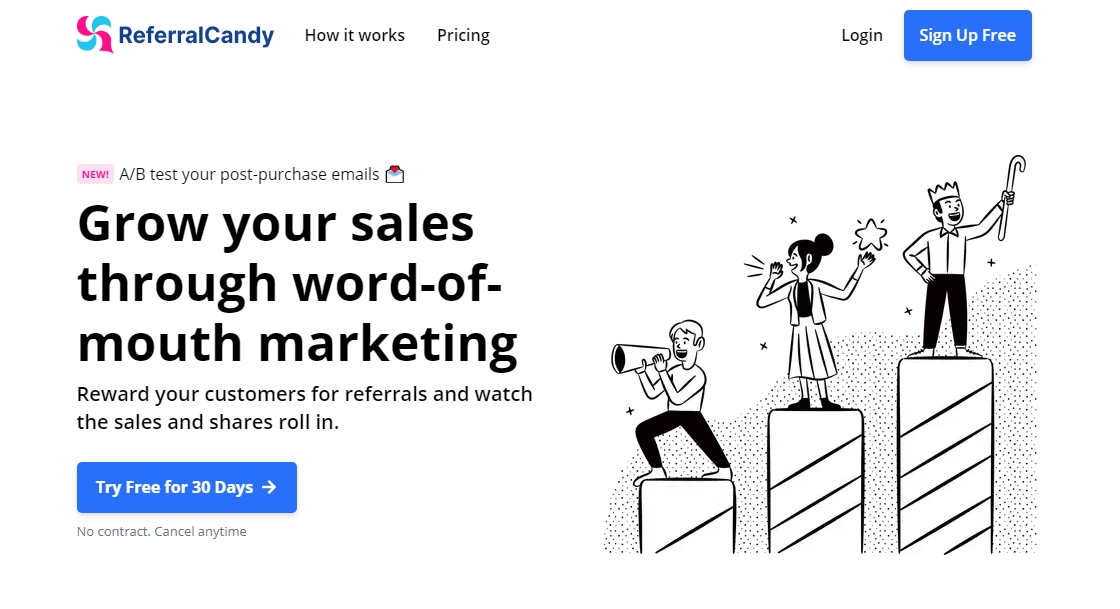 You'll adore ReferralCandy if you're seeking for more strategies to increase your Etsy sales through word of mouth marketing. This app keeps track of your customers' recommendations to your company and lets you reward them. Customers will be able to share exceptional deals with one another and receive a second discount when someone makes a purchase. You have the option of giving your clients a percentage or dollar discount, a bespoke gift, or cash as a reward.
ReferralCandy is available for a free 30-day trial. The Premium plan is $49 per month plus a modest commission. This is one of the best Etsy seller apps if you want to develop your online business.
7. LeadDyno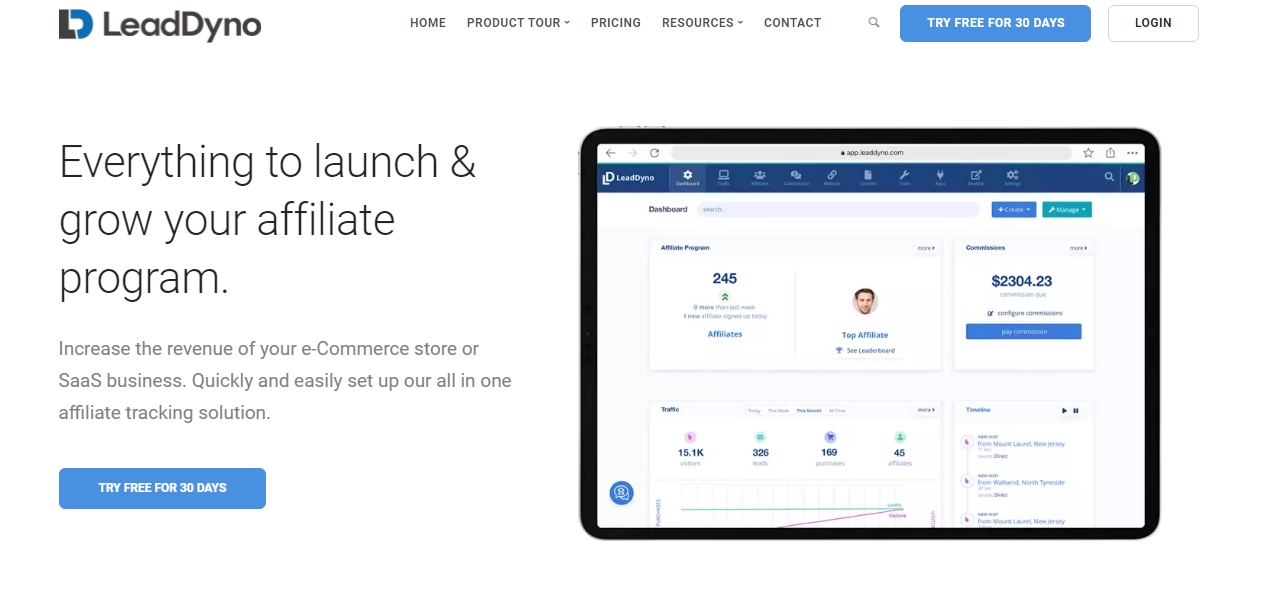 One of the most successful strategies to get new consumers is through word-of-mouth marketing. A genuine referral from someone you trust can have a greater impact on your sales than any marketing strategy you could devise. As a result, affiliate marketing is something you should think about!
You can create a customizable affiliate sign-up page with LeadDyno and share it with your potential affiliates. When affiliates sign up with you, they'll receive an automated email with everything they need to get started spreading the word. Paying commissions with PayPal or Dwolla is simple once the referrals start coming in. LeadDyno is available for a free 30-day trial. The monthly subscription levels begin at $49 per month.
8. Marmalead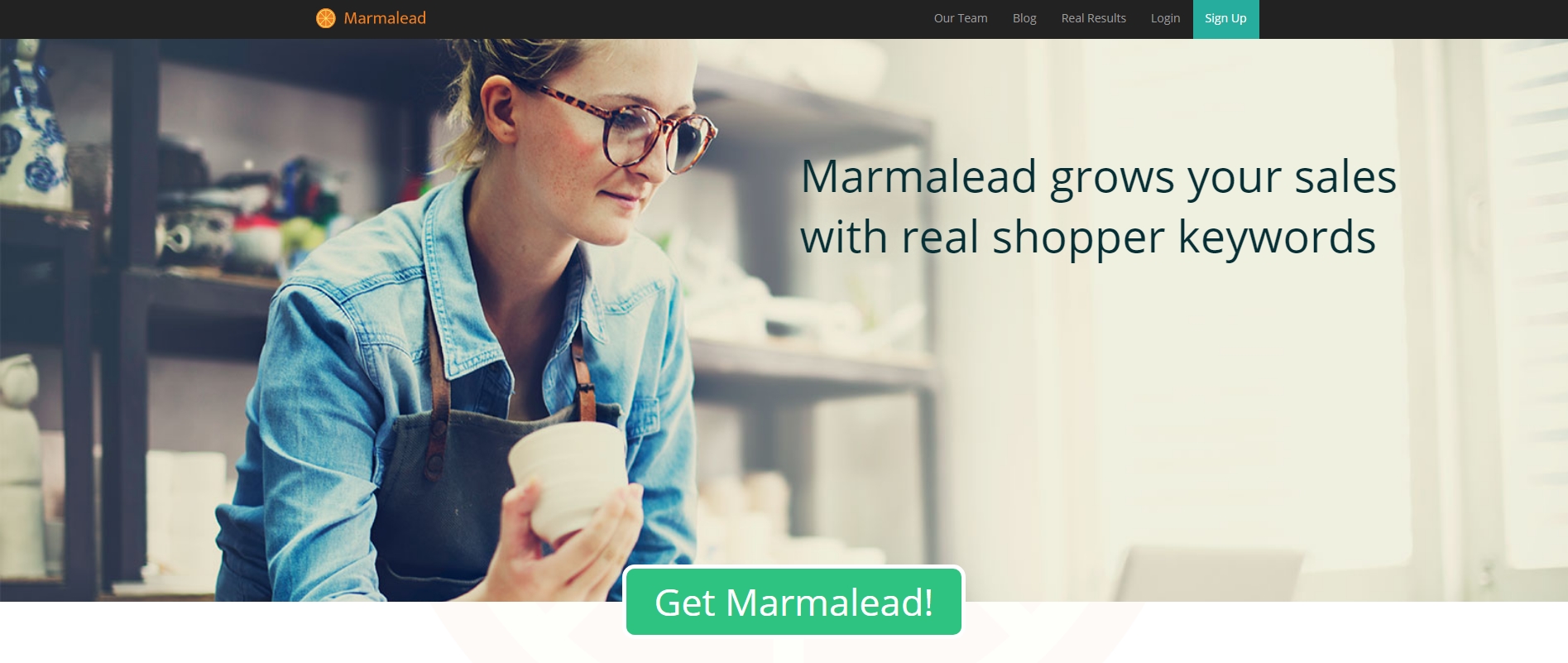 There's a reason Etsy offers so many articles about using SEO to promote your shop—keywords are important! When used properly, SEO can completely transform your store, and Marmalead is the tool you'll need to become an Etsy SEO superstar.
This software identifies the search terms that real buyers use to find listings that are comparable to yours. You can also monitor search volume and keyword engagement, as well as market-based pricing and how long it takes to ship a product on average. Apply the best keywords to your listings once you've discovered them, and buyers will have no trouble finding your store. $19/month for the Entrepreneur plan.
9. Mad Mimi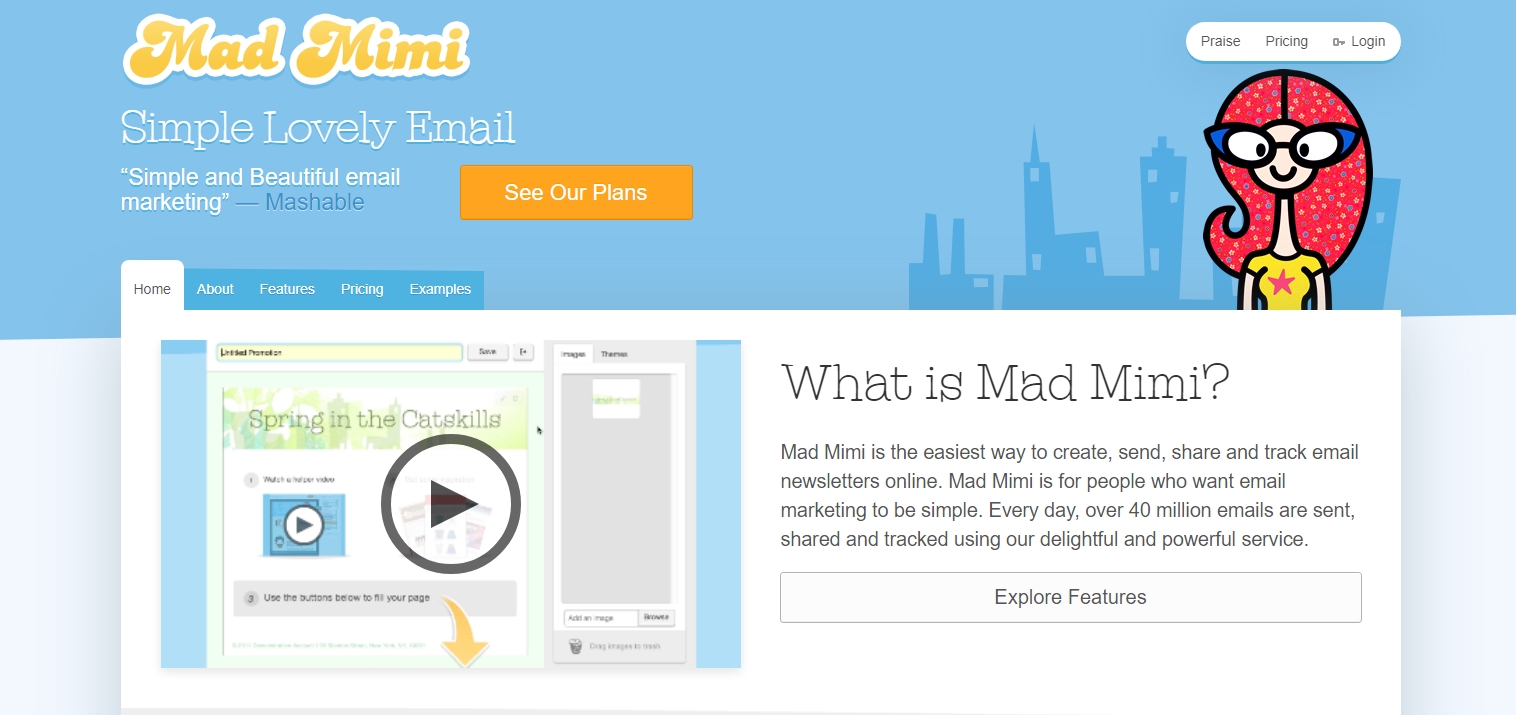 On Etsy, people seem to like your stuff, but the sales aren't flowing in? Perhaps it's time to relaunch your email marketing campaign. Newsletters are an excellent method to convert potential consumers into paying customers, and the Mad Mimi software makes composing and sending newsletters a breeze.
You can drag and drop product images and descriptions directly into your newsletter, which you can then send out to your mailing list, thanks to Mad Mimi's Etsy connection. After the email campaign has been sent out, the software generates data on opens, clicks, and engagement so that the next newsletter you send out is worthy of being opened.
The basic plan is $10 per month, while the premium plan costs $20 per month.
10. Outfy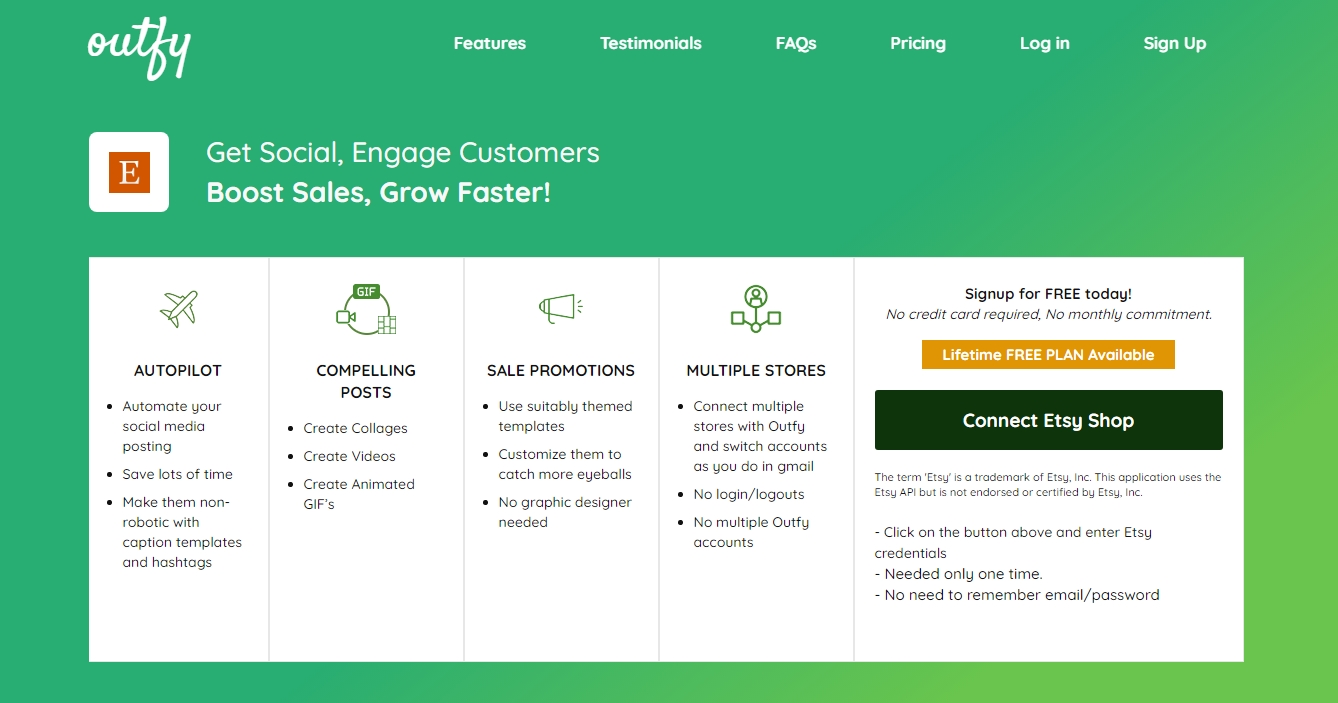 One of the most significant parts of digital marketing is social networks. You're missing out on a huge potential to boost your online sales if you're not building a strong social media presence.
Outfy is a service that allows you to advertise your Etsy listings with just a few clicks and automatically publish your social network updates. You can examine the publishing schedule and make changes as needed, as well as generate promotion templates and a list of hashtags to utilize in your posts.
Product Autopilot/Autoposting is one of the best features in this app–you can choose the task (product automation, product collage automation, GIF automation) and Outfy will auto-select your products for advertising.
Facebook, Instagram, Twitter, Pinterest, and Tumblr are just a few of the social media channels you may connect your Etsy store with. For the first 30 posts, the Starter plan is free to use; after that, fees begin at 2.5 cents each share or post.
11. Warm up
Etsy is a competitive marketplace, so use Etsy seller apps at your disposal if you want to stay on top of your game. So, take a look at the apps we've listed, compare pricing, take advantage of free trials, and figure out which ones are best for your Etsy store.