Regardless of your level of expertise, the fact remains that selling products online can be a tricky business. There are many different ways to make sales on Shopify, but it's important to know which strategies will pay off in the long run and which ones won't provide you with any results at all. 
If you're looking to boost sales on Shopify, there are many tactics that you can use right away that will drive more people to your page and get them excited about making purchases from you instead of your competitors. These tips on how to boost sales on Shopify will help you get started today! Dive in now! 
1. What is Shopify?
Shopify is a Canadian e-commerce company headquartered in Ottawa, Ontario, that develops computer software for online stores and retail point-of-sale systems. In addition to its off-the-shelf storefront software, Shopify offers dozens of apps for things such as accounting, marketing, and shipping to provide online merchants with an all-in-one solution.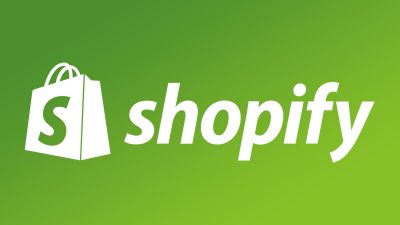 To support these services, Shopify has developed its own payment processing network similar to PayPal called Shopify Payments. It also provides a multi-channel fulfillment network consisting of fulfillment centers and carriers. According to Marketplace Pulse, in 2022, more than 1,000,000 online retailers used Shopify's platform which processed over 119.5 billion dollars in gross merchandise volume during 2020.
2. Benefits of using Shopify 
Before knowing the top tips to boost sales on Shopify, let's find out some benefits of using this platform. 
2.1 Quick, easy setup
Shopify is easy to set up and start selling quickly. You can be ready to take orders in about 5 minutes by setting up a payment gateway, adding some products, uploading some images, and adding your logo. No shopping cart software to download or install.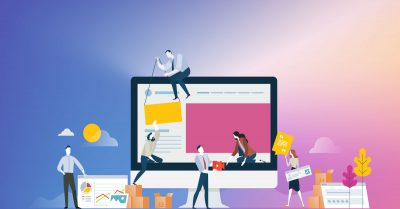 Shopify is completely web-based, so you never have to install any software on your computer. In fact, you don't even need a domain name or hosting account until after you open for business.
2.2 Mobile friendly 
Ecommerce businesses on Shopify can be found and purchased on mobile devices as well as desktops. This accessibility of e-commerce is a great benefit of Shopify. It means that potential customers can access your store from wherever they are which can help you make sales whether it is day or night.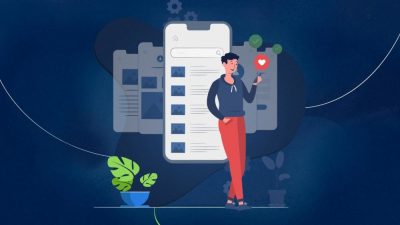 2.3 Incredible Marketing and SEO Tools 
One of Shopify's biggest perks is its impressive set of SEO and marketing tools. These include Google Analytics, Google Ads (formerly known as AdWords), Facebook Pixel Tracking, and customizable social media buttons.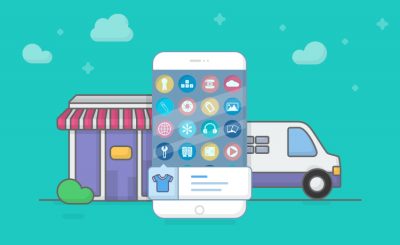 Since most e-commerce sites use these same tools to optimize their own traffic generation efforts, they can use them to promote your store instead! This means more visitors to your site – plain and simple.
2.4 Security & Reliability
If you're concerned about security and reliability, you can rest easy on Shopify. They use a secure cloud-based platform that keeps your information safe from hackers and other cyber-intruders. Their technology is designed to make sure your store is always running smoothly and efficiently. 
2.5 Excellent customer service 
If you have any trouble with your website, their support team will fix it within minutes. It's awesome how responsive they are! It really helps you boost sales on Shopify. Unlike other e-commerce platforms, where you have to wait days just to hear back from support, that is not a problem with Shopify. And even though they're based in Canada, their customer service reps are super friendly and knowledgeable.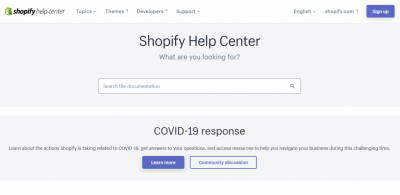 2.6 Variety of Integration of Apps
Shopify provides a variety of integration of apps that helps online business owners to enhance their business with convenience. With new features introduced every day, there is no reason why it shouldn't have a feature you need.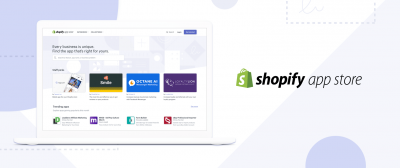 There are more than 1500+ free and paid apps available for e-commerce stores on the Shopify app store. By adding any one or more of these apps, a business can achieve a lot of benefits which include social media marketing, market analysis, customer support, etc.
3. Top strategies to boost sales on Shopify 
In order to boost sales on Shopify, here are some top strategies that you must know. 
3.1 Reduce shopping cart abandonment
Boost sales on Shopify by reducing shopping cart abandonment. About half of all abandoned carts are lost because customers leave before completing payment, meaning that there's a good chance you're losing customers. The good news is there are a number of strategies you can use to help reduce shopping cart abandonment and keep these potential sales from going out the door.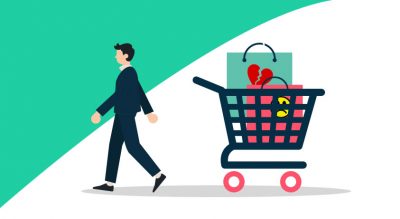 Make sure your checkout process is quick and efficient, give your customers shipping information upfront, showcase reviews from other customers on your product pages and on your shopping cart page, and offer free returns – all of these things can help reduce shopping cart abandonment on Shopify e-commerce stores.
3.2 Integrate social platforms
As your company grows, your efforts to promote your products online will likely expand. Luckily, there are plenty of social platforms that you can take advantage of in order to boost sales on Shopify. Facebook and Instagram Ads, Twitter Promoted Tweets, etc., are all great ways to get additional exposure for your products.
If you're selling on multiple platforms, it's also important to remember that link-building remains one of the most reliable methods for increasing website traffic. There are lots of different strategies to implement here but don't leave out Reddit, Quora, and other niche communities where people with relevant questions about your product might be lurking
3.3 Offer a discount code
One simple way to boost sales on Shopify is to offer a discount code with your promotional material. People are always looking for ways to save money, and they will be more inclined to make a purchase if you give them an incentive. Offer unique discounts for email signups, or run promotions only available through Facebook groups or specific social media channels.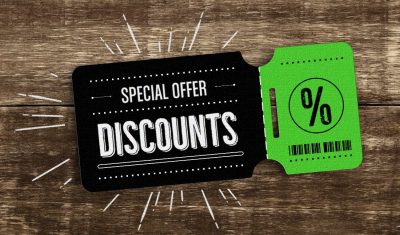 It's important to make sure your content offers enough value before adding discounts as well, so readers don't feel like they are being forced into making a purchase just because of a coupon code. If it's easy to understand why someone should buy something, then offer that coupon code! The key is just being creative with how you promote it.
3.4 Improve User Experience (UX)
The most important aspect of an e-commerce site, particularly if you're looking to attract repeat business, is usability. If your website isn't easy to use, it's not going to help you boost sales on Shopify. Visitors are more likely to return to a site that is highly usable and easy to navigate. The easier it is for users to get what they want out of your e-commerce site, the better your sales are likely to be.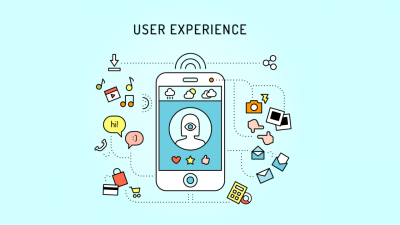 We recommend getting some outside feedback from professionals in order to improve user experience on your e-commerce site so you can reach new heights in boost sales on Shopify. Don't be afraid of change – it'll take time, but it will pay off in spades down the road.
3.5 Use Search Engine Optimization/ Improve SEO ranking
One way to boost sales on Shopify is to improve your site's SEO ranking. Search engine optimization is a crucial part of any eCommerce business. Without it, you'll have a hard time attracting new customers to your site. Boosting your SEO ranking can help you improve customer acquisition and retention, as well as drive organic traffic from search engines like Google and Bing.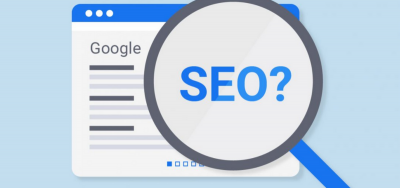 In fact, research suggests that companies with higher search rankings experience 63% greater growth in revenue compared to those without top-notch SEO. If you can find a way to improve your search ranking on high-traffic keywords that are relevant to your products, you could see sales grow exponentially over time.
3.6 Identify targeted buyers by creating customer profiles
In order to boost sales on Shopify, you need to know who your target customers are and what they want from your brand. Create a customer profile by answering questions such as: What type of customer comes into my store? How old are they? What is their gender? What kind of income do they have?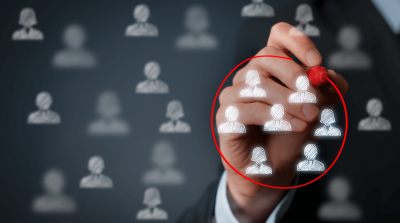 Identifying targeted buyers is a crucial step in boosting sales. This process will be easier if you have experience in marketing or advertising. Your goal is to create buyer personas that will come in handy later when it comes time to market your products or service effectively. 
3.7 Use Social Proof in User Reviews 
Social proof isn't limited to word-of-mouth marketing. Consider making use of user reviews on your shop page, too. A growing body of research has shown that customer ratings have a direct impact on conversion rates. In fact, a Harvard Business School study found that a one-star increase in a Yelp rating can boost revenue by up to 9%.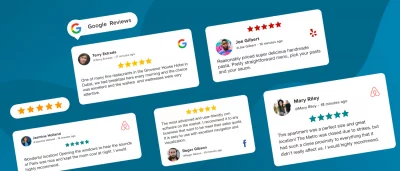 Users look at these types of ratings when they're making purchase decisions, so you can expect to see increased sales from people who trust their peers more than your product description or company mission statement. These users want to know what others think about what they're purchasing, so add some user reviews and ratings on your shop page and watch your conversions skyrocket!
3.8 Constantly Improve with Data From Shopify Reports
It's very easy to get used to looking at your own dashboard, with your own numbers. That's why it's vital that you don't forget about one of Shopify's main features – reports. By accessing these reports, you can track key statistics like visits and conversions over time, allowing you to monitor your success (or failure) in growing your business.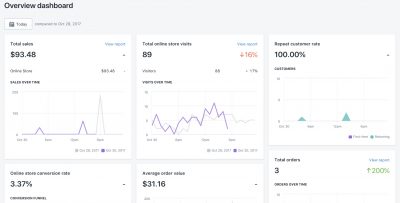 When comparing different stores or marketing initiatives, for example, it becomes easy to see what is working and what isn't; helping you make smart decisions on how best to drive traffic and boost sales on Shopify.
3.9 Create and monetize an email list 
Creating an email list is one of the best ways to create long-term revenue for your business. Before you start sending out emails, though, make sure that you're fully compliant with any spam laws. You'll also want to focus on building relationships with your customers by providing them value in each email (i.e., don't just sell).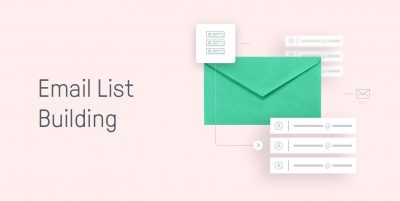 For instance, if they liked a previous purchase or downloaded a resource from your site, let them know about other great products that could help them reach their goals. You can also use a tool like MailChimp to easily manage and send out messages to your customer base.
3.10 Use ads 
Ads are one of the most effective ways to boost sales on Shopify. Not only do they provide you with a new revenue stream, but they also help you attract new customers who may be interested in your products or services. Make sure to find an ad that is relevant to your page and followers, but keep in mind that not everyone may be seeing it because not everyone has liked or followed you yet.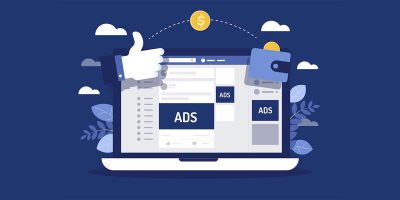 You will need a budget though because advertising on these platforms isn't cheap, especially if you want to reach a lot of people in a short amount of time. If you have a large social media following, use their platform for advertisement! You can create ads based on what they like and advertise using relevant hashtags.
3.11 Conduct A/B testing 
Before you make a big design or content change to your Shopify store, it's important to A/B test your idea first. This means you'll run two different versions of an experiment and compare which one performs better. If we say that 20% of website visitors converted into paying customers and then we change our email subscription call-to-action from Subscribe to Join Now, we'll have to A/B test it before making any conclusions.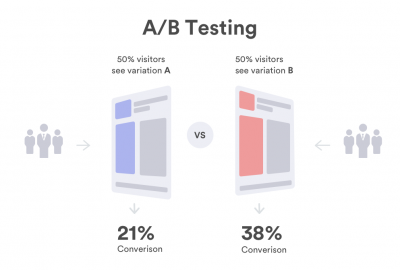 If after running our test, 30% of website visitors are now signing up for our email list, then there is a good chance that changing our call-to-action improved conversion rate by 10%.
3.12 Personalization in Upsells & Cross–sells  
In today's highly competitive eCommerce environment, upsells and cross-sells are a critical part of increasing average order value (AOV). In fact, upselling and cross-selling strategies can account for approximately one-third of an online retailer's sales. According to research from Forrester, a 10% increase in AOV corresponds to a 25% gain in profit.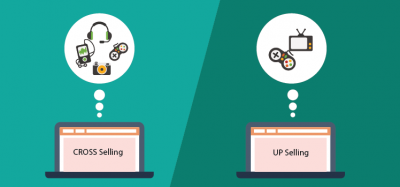 No matter how you slice it, getting more sales from your existing customers will lead to better profits over time. That being said, there is no magic number when it comes to how many items should be upsold or cross-sold during checkout. Ultimately it depends on factors such as product price points and inventory volume.
4. Wrapping Up 
As we all know, getting sales and increasing your revenue is the key to growing and expanding your business. While there are many ways you can go about doing this, it's easy to get overwhelmed by all of the information out there. Hopefully, with our list of 12 helpful strategies, you can boost sales on Shopify – without wasting any time or money! These tips can help drive customers to your website, improve your conversion rate and ultimately generate more sales from each customer.