Do you own an online company or are you a Shopify merchant? Is it difficult for you to boost Shopify traffic and get sales? 
It's not always simple to succeed in the world of eCommerce unless you understand how website traffic and trends function. Some would even call it your Shopify store's lifeblood, because the fewer visits you get, the fewer purchases you earn. It makes no difference how good your items are if no one sees them.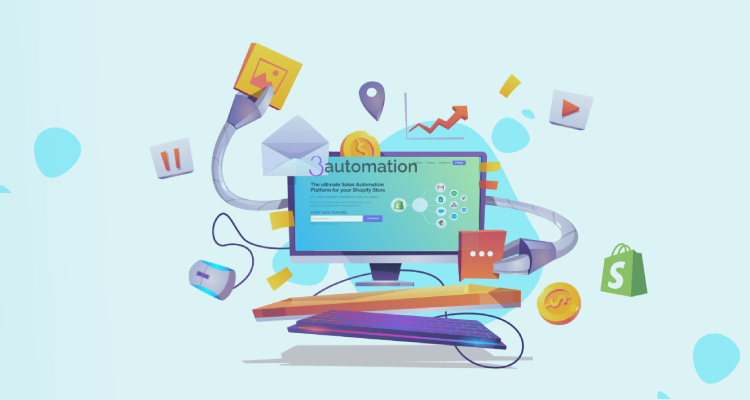 Everyone wants as many people as possible to visit their websites. However, in order to convert these visits into purchases, you'll need to have a deeper understanding of how certain processes function. You'll need to figure out how highly focused shop visitors may alleviate the most, if not all, of your income issues.
We've compiled a list of seven helpful hints for you to boost Shopify traffic and get sales! Let's take a look at them step by step:
1. Google Ads And Ad Exchange
Bidding on particular keywords for clickable advertisements to show in Google's search engine results is how Google Ads works. The Ad Exchange is a real-time marketplace for buying and selling advertising.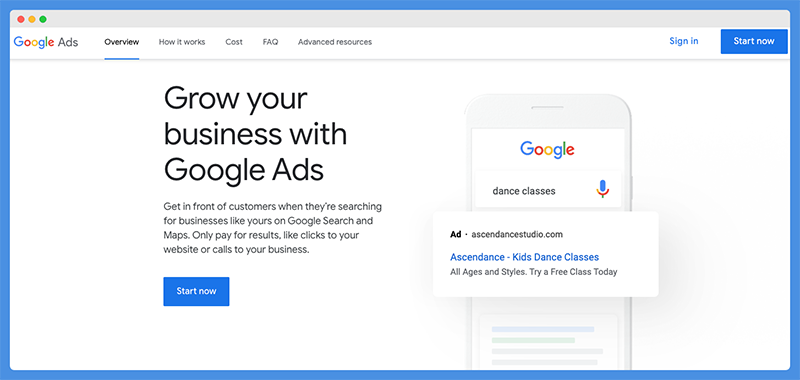 The average click-through rate (CTR) in Google Ads is 0.46 percent on the display network and 3.17 percent on the search network across most sectors. ​​This type of digital marketing puts your store in front of more leads and your brand in front of more potential customers. Many successful Shopify merchants are now using Google Ads marketing techniques, which have shown to be beneficial so far. It's a wonderful approach to get people to visit your Shopify store and convert them into customers.
Two Effective Techniques
While there are numerous Google ad techniques to explore, there are two that stand out the most.
Long-tail keywords with a low cost-per-click

Ads on Google's product listings
Choose Long-Tail Keywords with Best Cost Per Click (CPC)
Marco Rodriguez, a marketer, came up with the idea of advertising on Google Search using long-tail keywords. His theory is that a large number of low-volume long-tail keywords may produce the same amount of search volume as a small number of high-volume keywords. As a result, employing this technique is cost-effective for your company, as they spend less while generating the same amount of visitors.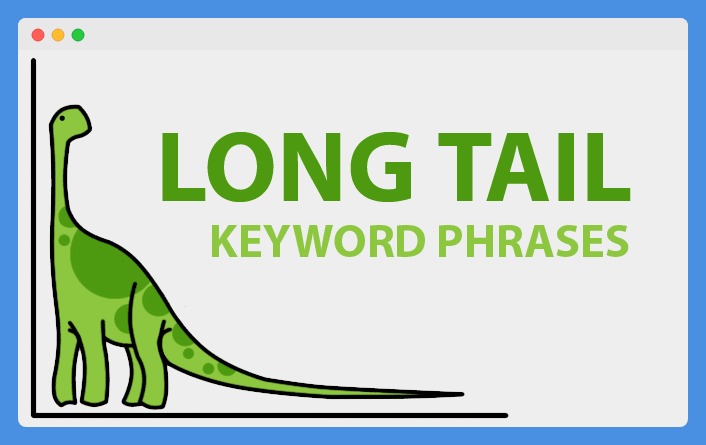 Make careful to put your keywords as a phrase match while you're choosing them so they stay relevant. The goal is to generate enough volume using low-cost long-tail keywords to make a successful campaign.
Google Product Listing Ads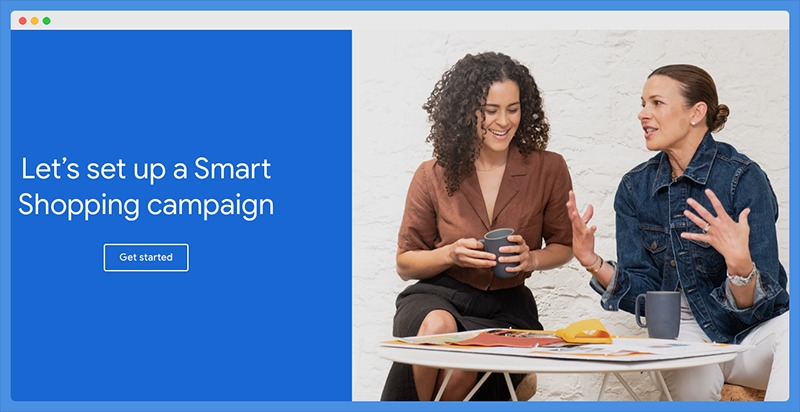 When we search for anything, we see Google Product Listing Ads, which are product images that appear in the search engine results. Consider the case when you create graphic hoodies and someone searches for them on Google. Your store appears as one of the displayed results if it is one of the keywords you choose. This is one of the most efficient ways for Shopify novices to begin generating traffic and sales. Because everybody who clicks on your ad already wants to buy your goods, this type of advertising converts leads quite effectively.
2. Facebook Remarketing
The average cart abandonment rate is about 78 percent, according to Listrak. Facebook remarketing aids in the resolution of this issue. According to another statistic, the rating has risen to 81.4 percent. However, the average rate across 41 research is 69.57 percent. On a typical day, most individuals spend about an hour on Facebook, boosting the likelihood that your advertising will be seen. 
People who have previously interacted with your brand or website are targeted with remarketing advertising. You may utilize the Facebook tracking pixel to identify bounced users and remarket your advertisements to them depending on their actions.
Here are two things to think about when implementing a Facebook remarketing strategy to boost Shopify traffic and get sales:
Using Google Product Search Ads in conjunction with Facebook Retargeting

Using Remarketing and Facebook Ads
Facebook Retargeting with Google Product Search Ads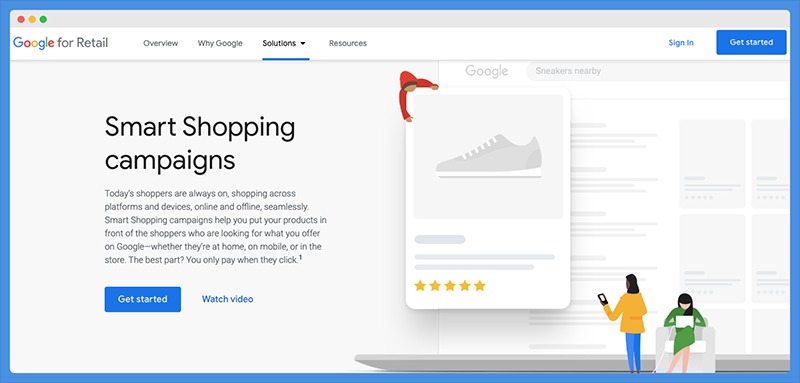 To collect vital data when running Google Shopping Ads on your Shopify store, you'll need to add Facebook pixels. As a result, while you're earning sales, the pixel is collecting vital data on every targeted traffic. This strategy enables you to combine the strengths of two effective techniques. The Facebook Pixel may be thought of as a type of tracking code (cookie) that monitors user traffic behavior.
Facebook Ads and Remarketing
You'll want to target individuals who visited your site or connected with your brand in the past but didn't take action while setting up your remarketing campaign and Facebook advertisements. Your retargeted advertisements should provide you a second chance to persuade them to purchase your goods. Also, create a new ad to convince those who have abandoned their shopping carts to finish the purchase.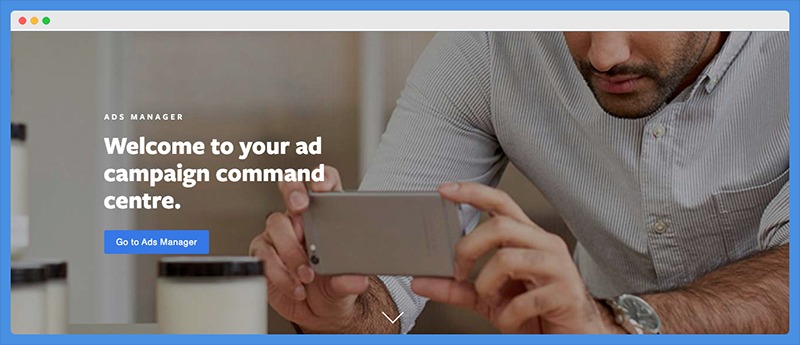 In certain cases, giving a discount or promotional code is enough to persuade them. The final step in the remarketing process is to create a lookalike audience based on prior purchasers. You want to target people who have specific characteristics and habits with your consumers. This technique works wonders for generating visitors and revenues on your website.
3. Instagram And Influencer Marketing
Instagram Influencer Marketing, a multibillion-dollar industry, appears to have taken the globe by storm. Many users have started generating money through sponsored postings and collaborative marketing efforts.
Instagram influencers are those who have amassed a sizable following and a high degree of interaction on the site. As a result of their idolatry, their followers appreciate their opinions. Seventy-two percent of Instagram users say the influencers they follow affect their purchasing decisions. Therefore, they have the authority to promote companies and brands. Because the 'influencer pool' is so broad and large, nearly any company may use the technique to reach their target consumers.
There are other methods to utilize Instagram influencers, but these two produce excellent results. Let's have a look at them.
Choose micro-influencers on Instagram
With 10,000 to 50,000 followers, this group of Instagram influencers is known as "Everyday People." They have a degree of trustworthiness that even the most famous people can't equal. They frequently provide freebies for their fans and respond to the majority of their remarks. Micro-influencers interact with their fans more frequently than superstar influencers.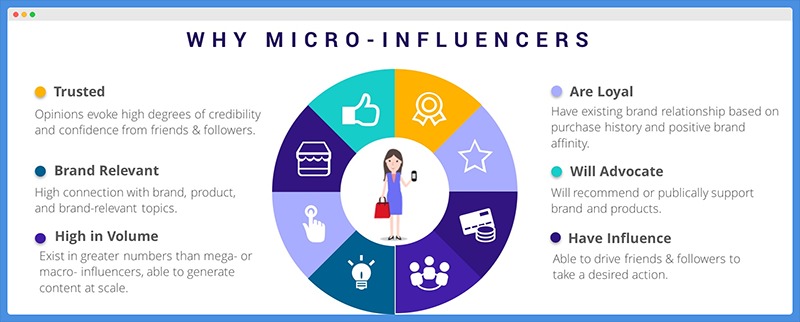 You'll need to engage in a long-term connection with these influencers if you want them to post about your Shopify store and items. You'll also have to collaborate with those that complement your brand. You'll need a sportsperson to properly market your athletic items or gym equipment if you sell them to boost Shopify traffic and get sales.
Generate more traffic to your store with influencers
One mention of your Shopify store to their followers by the proper Instagram influencer will tremendously boost your traffic. Before investing in anything, you should still conduct a background check on them. If you don't take precautions, the incorrect individual might wind up causing greater damage to your company.
Some influencers will promote your product simply by receiving free samples, while others may demand more. Before you commit to anything, take the time to find the perfect person for you.
4. Video Traffic
When done effectively, videos may give your brand's marketing initiatives additional depth. People are more likely to respond to video advertising than to textual ads. Video advertising is far better at capturing or explaining facts about your product than text ads.
According to MultiVisionDigital, most consumers are 64% more inclined to buy a product after seeing an online advertisement for it. YouTube has a market share of more than 55% of all other video-sharing websites (like Metacafe or Vimeo). It also has a far larger user base, making it a fantastic source of video traffic. YouTube videos are pretty simple to share and navigate.
Video Ideas for Shopify
Let's take a look at the four most significant ones that might help you increase traffic and revenue in your shop.
Creating short videos

Branding your YouTube Channel

Producing quality content

Creating content often
Creating Short Videos
According to a new YouTube video research, videos under two minutes receive over half of all views on the platform. YouTube prioritizes videos that are watched all the way through over those that are stopped in the middle. Because most people have limited attention spans, the shorter your video is, the better your chances of getting your point over. To get the most views, keep your video advertising brief and relevant.
YouTube rankings can be a mystery: identifying YouTube ranking signals is impossible. It's also highly customized (you will be recommended totally unrelated videos based on your viewing history and preferences).
It's preferable to create a dedicated YouTube channel if you don't want your video to be a one-off. Branding your channel not only helps your company appear more professional, but it also gives you a more active online presence. Create a channel for your videos and organize them into series or playlists. This strategy would make it simple for consumers to find the material they need when they need it.
Produce Quality Content
The quality of your movies is really important. Everything from the quality of the production to the content screenplay is critical to the success of your business. It also aids in providing helpful hints on various topics or responding to any questions or concerns that your audience may have. Before you shoot your videos, take the time to think out the material.
Create Content Often
Consistency is crucial when it comes to creating YouTube videos. Without content, no matter how well-designed your channel is, it will be useless. Before you start implementing your video marketing plan, be sure you're serious about it. Post a video or two at least once every two weeks, if feasible. If you're too busy to maintain your content, you can always pay someone to do it for you.
5. Email Marketing Traffic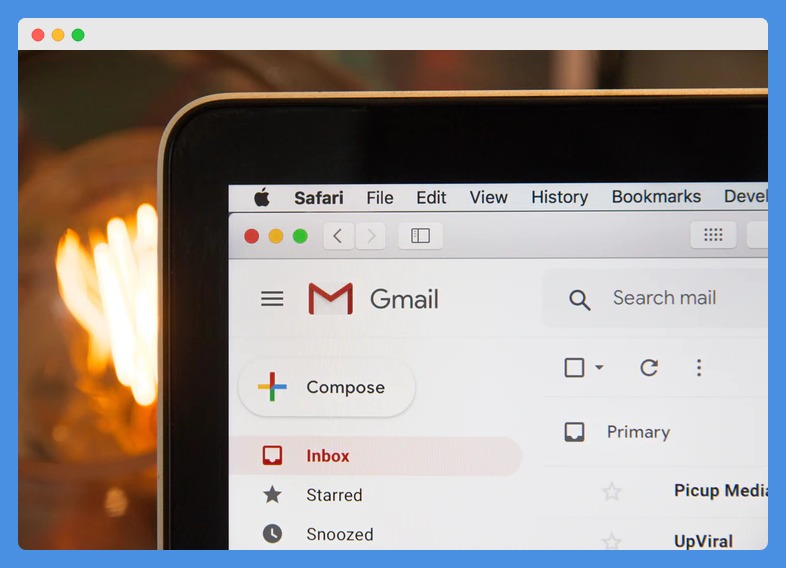 Email marketing entails sending promotional and loyalty-building communications to both existing and prospective clients via email. Individuals send and receive approximately 205 billion emails every day. It's for this reason that email marketing is a great way to drive visitors. Customers are more likely to return to your site if you offer them engaging broadcast messages, as opposed to website traffic. Having an email list helps you to keep the traffic that you worked so hard to get in the first place.
Shopify Traffic and Sales: Proven Email Marketing Ideas
The correct email marketing strategies might help you increase foot traffic to your Shopify business. These are two of the most successful strategies available.
Using In-Store Events and Announcements

Running Promotions and Giveaways
Using In-Store Events and Announcements
The majority of experts advise using this technique to increase foot traffic to shops. To attract people to come to any event you host, you'll need more than one email. When you send a series of emails, your odds of someone opening each one are doubled (5 or more weekly). Send out your emails weeks before the event you're organizing at your shop. It will assist you in spreading the word about it.
In-store events that generate traffic include:
Meet-and-greets with authors or local celebrities

Book readings

Cooking workshops

Interactive sessions, etc.
It's now up to you to find out what approach will work best for your company.
Promotions and Giveaways
Freebies and discounts are popular among customers. Providing promo coupons for consumers who purchase online is one of the most effective methods to drive traffic to your company. They might be redeemed in person or when they make a purchase on your website. You may also give them the option of receiving further discounts if they recommend others to your shop.
Wrapping Up
Shopify and other eCommerce platforms make it feasible for almost anybody to establish a profitable business. While it gives you virtually everything you need to succeed, you are still responsible for the job. As a result, we've compiled a list of seven actionable strategies for increasing traffic on Shopify. Get more Tips to Boost Shopify Traffic and get sales that give more chances to convert casual shoppers into paying consumers.