This article will show you how to start your own Print on Demand business using Shopify in a step-by-step manner. In order to start a Print On Demand store, you must complete each section which is divided on purpose.
As with anything in life, this tutorial outlines a tried-and-true business approach for profiting from opening a Print On Demand store. Your store's success will be determined by how much effort and energy you put in.
You will be successful in owning and maintaining a profitable Shopify-based Print on Demand store if you follow this advice and put in the effort. There are thousands of success stories with Print On Demand, and if you focus and follow my instructions, you may simply join the rising number of successful people. Shall we start then?
What is Shopify?
Shopify is an ecommerce software that allows you to create an online and offline store, especially print on demand stores. WordPress is used by bloggers. Shopify which is used by store owners enables you to sell both online and in person using Shopify POS and your own website. From novices to ecommerce pros, this ecommerce website builder has something for everyone.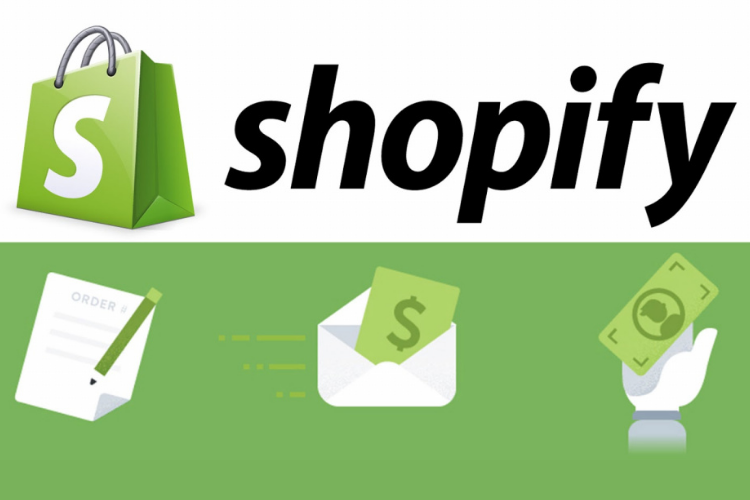 Shopify gives you everything you need to start an ecommerce business like a print on demand store on it. When you start selling online, you'll need to set up a storefront, display products, interact with consumers, process payments, and more. Shopify has all of the tools you'll need to keep track of each of these tasks. Consider Shopify's platform to be a facilitator who makes the process of selling print on demand products at stores.
Shopify Plus is Shopify's corporate ecommerce platform, designed for larger companies or those wishing to grow. It includes sophisticated reporting capabilities, higher-priority customer service, and the ability to handle bigger order quantities, among other things.
Shopify Lite is a low-cost service that lets you sell things on your current website. Sell with a Buy Button without using Shopify hosting if you have a website that isn't hosted on Shopify. On the $9 plan, you may additionally use Messenger chats, sell both online and offline, and send invoices.
Shopify POS (Point of Sale) is a software that enables you to sell things in a physical store. With Shopify POS, you can sell products in person at physical stores, trade exhibitions, pop-up shops, and other events, and collect payments with your iPhone, iPad, or Android.
Why should we choose Shopify to open a print on demand store?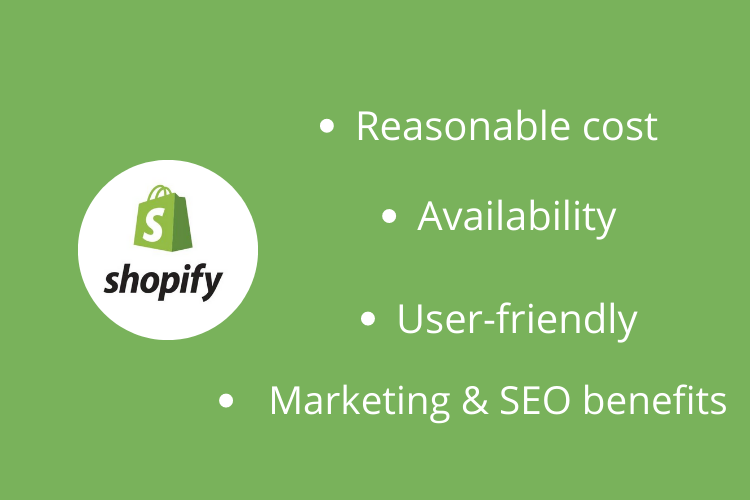 Reasonable cost
When you consider what you get for your money, Shopify is absolutely worth considering. It gives print on demand store owners a reliable yet customizable shop builder that may boost conversions and sales while also reducing administrative work and providing useful management data.
Prices for Shopify plans range from $29 per month for the 'Basic Shopify' plan to $299 per month for the 'Advanced Shopify' plan. As long as you pay each month, you can upgrade, downgrade, or cancel your Shopify plan at any moment.
There are two additional fees: one charged by Shopify on your turnover (ranging from 0.5 percent to 2.0 percent), and another charged by the payment gateway (such as PayPal).
Availability
Similar to iOS and Google Play, the Shopify ecosystem features an app store with over 1,400 free and paid apps to help you increase the functionality of your site. Reporting, shipping, social networking, customer support, stock alerts, and the ability to observe how users interact with your print on demand store using heat-mapping to suggest ways to improve the user experience are just a few of the features accessible.
User-friendly 
Shopify is a good choice if you don't have a background in web development or a team of engineers on hand, as it is a complete "plug and play" solution.
You can choose from over 100 professional, desktop and mobile-ready storefront templates ('themes') provided by Shopify for your own print on demand store. First impressions matter, and these themes help you create a site that looks amazing while also establishing trust and credibility with your store's visitors and giving an exceptional user experience.
In addition to the free themes, the library also has a number of 'paid for' themes. These premium themes frequently have a variety of customization possibilities.
Advantages of SEO and marketing
The efficiency of SEO on Shopify is a combination of the software's flexibility and the individual working on the site's marketing and SEO experience.
Shopify includes excellent SEO features, including the ability to modify meta tags, add essential tags, and position collections, products, and descriptions in the browser in an SEO-friendly manner. Overall, Shopify provides a fantastic approach for print on demand store owners to optimize their content – however, as previously stated, some knowledge of SEO is essential to get the most out of this.
8 steps to open a print on demand store on Shopify 
Step 1: Create a Shopify account
The first step is to create an account with Shopify. Set up Shopify, choose a theme, change the colors, add a logo, create pages (About Us, Contact Us), Generate Policy & Terms (in the settings), Enable Shopify Payments, and then go over all of the settings to make sure you've covered everything.
Step 2: Include a Print-on-Demand service for a store
You'll need to choose your Print On Demand provider once you've completed the Basic Shopify Store Setup. You should choose a service that offers the fastest shipping time to your customer based on where you are in the world.
The following are the most popular service providers. They all offer apps on the Shopify App store, so once you've decided on a provider, go ahead and install the app.
Step 3: Setup Designs and Inventory for your print on demand store
What's the best way to receive designs?
One of the most crucial features is this. Your designs establish the product's fundamentals, including who it will appeal to, how you will advertise it, the level of competition, and whether or not your print on demand products will actually be sold. You have three choices:
Option 1: You have the option of making them yourself. This is fantastic if you know your way around Photoshop/Illustrator, but it may be time consuming and, if you aren't particularly creative, the results may be lacking.

Option 2: Paying a professional designer is the second option. This way, you can be certain that your designs are at the very least the right size and format for the

Print On Demand Store

. The quality of your designer will determine whether or not they sell. However, the higher the designer's skill level, the more pricey each design. This can be a very expensive path to take.

Option 3: Purchase ready-made professional designs for

print on demand store

s. For the most part, this is the best option. You may buy ready-made professional designs that have a proven track record of selling and are niche-specific. Professional designs are available on sites like Fiverr and Etsy.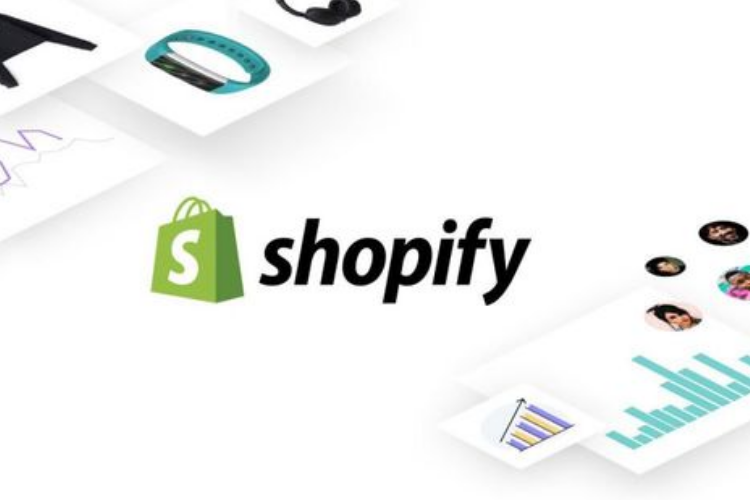 Step 4: Configure Products on your print on demand store
What Is the Process for Creating a Product?
Depending on which Print on Demand provider you choose, how you put up inventory will differ.
We've included a link to each provider's guidance on how to set up a product. If you are experiencing trouble setting up, you may always contact the provider for assistance.
We always recommend walking before running, which means setting up a maximum of 5-10 products initially. You may then concentrate your efforts on marketing these (as outlined later in the guide) and have a sense of how things work and what to expect before scaling up.
Step 5: Open your print on demand store 
It's time to launch your store after you've double-checked everything and made a test order to see how it works (don't fulfill the item, simply cancel it as soon as you place it).
This is referred to as a soft launch. You won't be advertising it at this time; instead, you'll be permitting it to take orders. The goal is to ensure that everything works as planned, that you understand how it works, and that you can troubleshoot any issues.
Asking friends and relatives to look at it and tell you what they think is the greatest approach to put it to the test. Family and friends may often force their ideas on you, such as "Maybe change the colors," "I don't like the logo," "It looks pricey," "I wouldn't buy those things," and so on. Another consideration is to join Facebook communities dedicated to Shopify stores. There are several communities on there that can immediately notice typical flaws and blunders.
Step 6: Make Use of Social Media
Now is the time to set up social media accounts for your print on demand store, if you haven't already. It might be difficult to manage all aspects of a store without using social media. As a result, we recommend that you focus on the crucial ones for the time being.
We recommend that you create social accounts for Instagram, Facebook (Page), Twitter, Pinterest, and YouTube as a general rule. Of course, you are free to set up as many as you like!
There are a variety of safe ways to grow a following depending on which network you're on. We say safe since it's pointless to try to get around this by buying likes or following.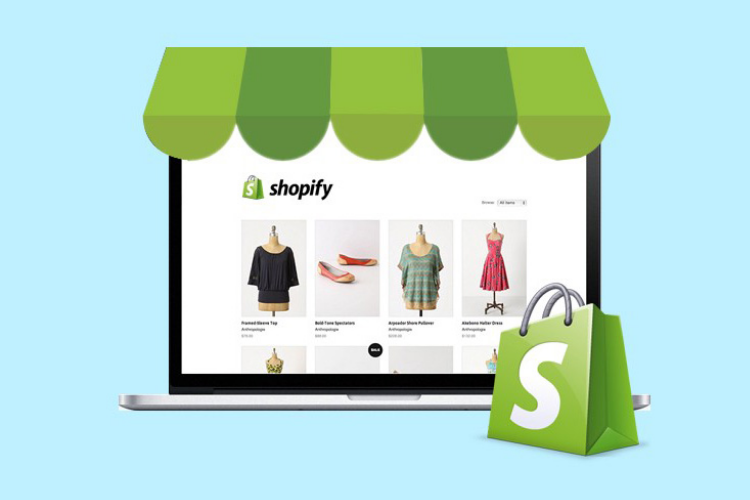 Step 7: Promote and Scale
It's time to advertise and start scaling sales now that everything is in place, the site is live and has been tested, and social media accounts are set up.
Product-based Ads from Google PPC Advertising are the most effective ads for retailers. Google Shopping is the leading source of product-based advertisements, also known as "PLA" adverts. If the margins allow it, they can be quite profitable depending on your specialization.
Retailers are also employing product-based advertisements to earn a profit/break even when attempting to acquire a consumer. They can then market to this consumer for a longer period of time, making money off of recurring purchases.
Advertising on Facebook and Instagram
Facebook is another wonderful place to advertise. Since Facebook acquired Instagram, they have also purchased advertising on the Instagram platform. This means that the same campaign can display advertisements on Facebook and Instagram at the same time.
Facebook advertising is complicated because it requires advertisers to have a deep understanding of their target audience. If you don't, you'll quickly discover how costly it may be. If you aren't familiar with the platform, your target demographic, or how the Facebook Pixel works, we always recommend outsourcing Facebook Ads to professional Account Managers.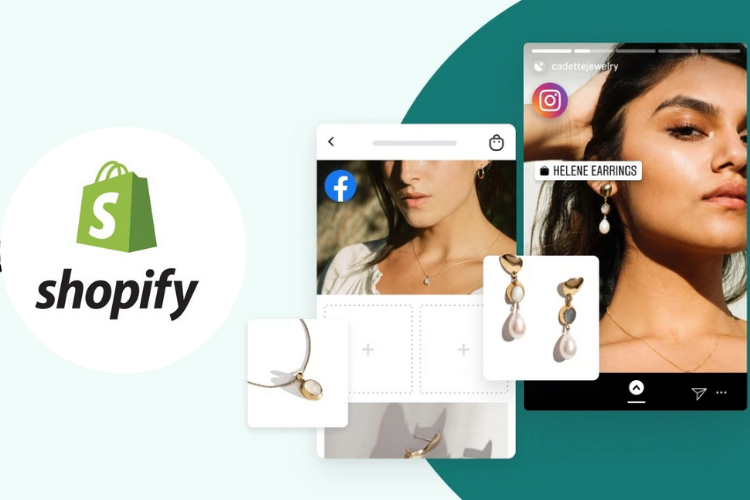 How to Grow Your Business
The next step is to scale your advertising strategy if it has shown to be successful. Scaling Ads means you can keep track of how much you're spending versus how much money you're making.
Increasing your inventory is the second part of scaling. If you have five shirts with dogs on them, you can only sell them to a specific group of people. Dogs frequently pique the interest of their audience. For example, you might expand the inventory by adding additional 5 dog t-shirts with various breeds. Diversify and add 5 cat t-shirts to target cat owners as another strategy to scale.
You could also scale the inventory horizontally, so you could sell the designs on Phone Cases, Pillow Cases, Mugs, and Other Apparel in addition to the 5 original dog t-shirts. This is a good approach to cross-sell your products. A person who buys a dog t-shirt may also want to buy a dog mug and phone case.
Step 8: Sell your print on demand products 
For some startups, the ultimate goal is to sell their print on demand products. This could be for a variety of reasons, including a substantial monetary gain as a result of your work, a desire to retire, and so on. It's never been easier to sell a firm these days, as long as it's worth selling.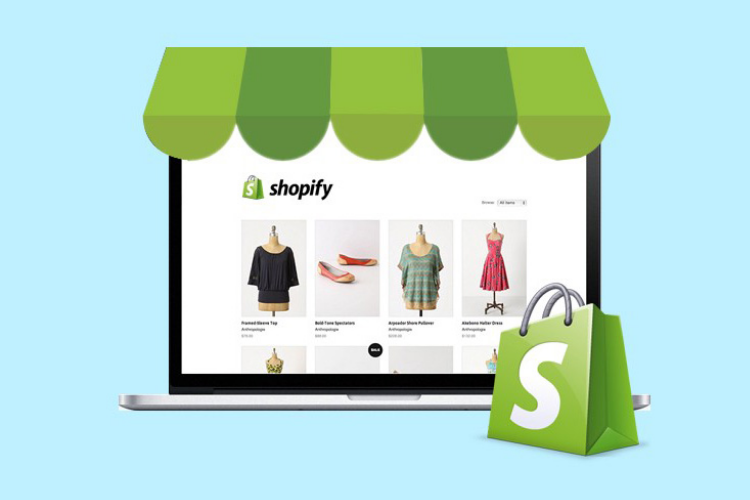 Final thoughts
In conclusion, Shopify is an excellent platform for both new and established enterprises. Shopify checks all the boxes in terms of flexibility, security, efficiency, support, and return on investment, allowing print on demand store owners to focus on their core business.
Read more: Best Print on Demand company to sell customized products in 2022