Mobile order management and fulfillment – The promise of a sale combined with the possible difficulties of order fulfillment is a goal and a challenge for any firm. So, how can you make the order-to-delivery process more efficient?
Order processing and fulfillment is a crucial and time-consuming part of running a growing business in eCommerce. Inventory control, order evaluation, delivery choices, and labeling are all tasks that must be completed. When you transfer an order to a carrier for local delivery, a lot of activity goes on behind the scenes. It might get more difficult to handle as your order volume grows and your business becomes more sophisticated.
This work is not just tedious, but it also needs you to be on your feet and move around. You must be able to inspect inventory from the warehouse floor (or wherever inventory is kept) and bring it to the location where orders are prepared for delivery.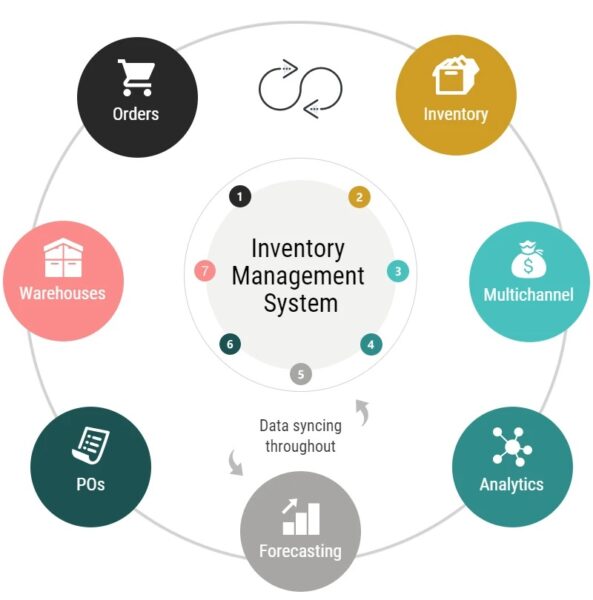 Managing and fulfilling orders is a time-consuming element of running an ecommerce business that is expanding. Mobile order management and fulfillment – Using mobile to manage and fulfill orders is a fantastic approach to improve this process. Mobile provides you the flexibility to manage and fulfill orders from anywhere, as well as making it easier to get orders out the door faster.
Here are three ways that Shopify's mobile app may help you handle and deliver orders more efficiently. Before jumping into the solutions, Let's check out some necessary definitions!
What is an Order Management and Fulfillment System?
An order management system is a computerized tool for tracking an order's progress. It keeps track of all data and procedures, such as order input, inventory management, fulfillment, and after-sales support. 
Both the firm and the buyer benefit from the visibility provided by an order management system. A company's inventory may be viewed in real time, and consumers can see when their orders will arrive.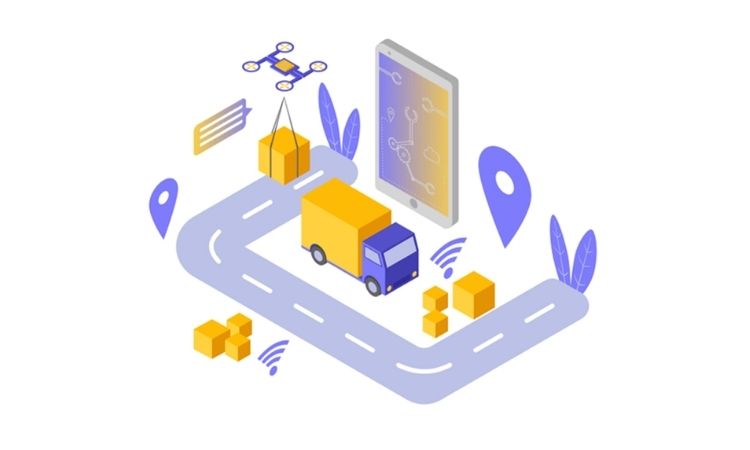 Choosing the appropriate order management system ( like Mobile order management and fulfillment) for your eCommerce store may help your business function more efficiently and decrease the amount of mistakes in order fulfillment and payment reconciliation, whether you service B2B, B2C, or both.
To assist staff in correctly processing and fulfilling client orders, most order management software solutions rely on automation. When utilized correctly, order management software creates a smooth flow from invoice entry through post-sale follow-up. The more smoothly the software operates, the faster you can complete orders, and the less likely your client will receive the incorrect item or be frustrated by backorders.
The Importance of Mobile Order Management and Fulfillment
Consumers nowadays prefer two-day delivery, and there is a significant demand for quick and on-time deliveries. You may have trouble having goods delivered on time if your order fulfillment procedure isn't consistent or timely, which might harm your business.
If you want to gain a competitive advantage, you must meet or exceed customer expectations for rapid delivery and return service. You may gain the following things by improving your order fulfillment process with mobile:
Lower the cost of shipping

Reduce operational costs

Expand your customer base

Enhance customer service

Focus on selling
Mobile order management and fulfillment works with commerce platforms to provide the best possible shopping experience for customers. Merchants and companies will see a significant boost in income as a result of being able to fulfill orders from anywhere with greater efficiency, visibility, and control. They can remain ahead of the competition and win loyal consumers by providing more channels and delivery alternatives.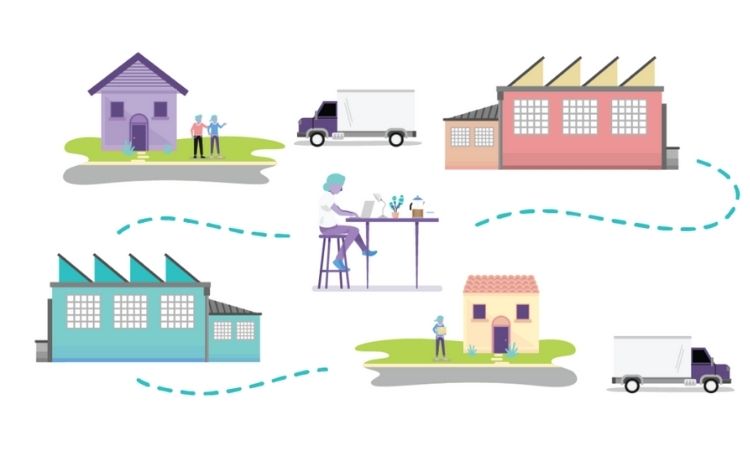 While mobile order management and fulfillment affects almost every system and function in the supply chain, most businesses no longer have order management in-house. Multiple partners are involved, including suppliers of parts and components, as well as assembly and packaging services.
We'll go through some of the greatest strategies to increase your ability to handle and fulfill orders more efficiently in this article.
How Fulfill and Manage Orders with Mobile Works
The most favorite order management software should be fast, without lags in loading. It should also be accessible, shareable. Everyone on your team can get access to information they need to handle customer complaints, reward your VIP clients. It accurately fulfillss orders by incorporating handheld barcode scanners that automatically load inventory into an order invoice.
We now know what an order management system is and why it is critical to any eCommerce business. Let's look at how you can use mobile order management and fulfillment:
1. Keep an accurate count of inventory with barcode scanner
Numeric, alpha-numeric, and two-dimensional barcodes are the three primary forms of barcodes. The first two varieties are one-dimensional, consisting solely of numbers or a combination of letters and numbers, as well as bars of various widths. A QR code is a square or rectangular form with a mix of short lines and dots that is most often observed.
You must have the appropriate quantity of inventory on hand to meet your responsibility to fulfill an order. The fact is that items might break, go missing, or be tallied incorrectly.
Conducting frequent stock takes, usually once or twice a month, is a good way to assure inventory accuracy. The activity of taking stock of the existing inventory on hand is known as stock taking in retail management. This procedure entails going through the whole inventory and confirming the quantity of each item.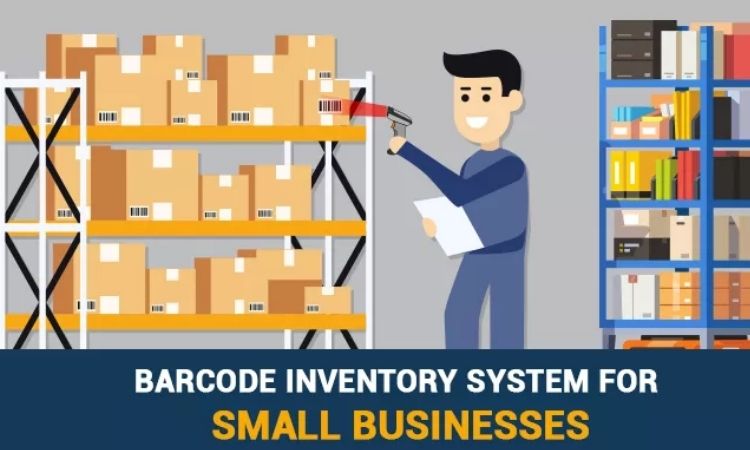 You can accomplish this with the Shopify mobile app ( served as mobile order management and fulfillment) by scanning the barcode for each product and changing the amount right from the app. You won't be tethered to your workstation if you do this on your phone since you'll be able to peek through shelves or stroll down the aisle of your warehouse floor.
TIP: Most items, especially those you curate and resale, come with a barcode. The majority of barcode label standards are recognized by Shopify's system. When you scan the barcode, you'll be prompted to associate a new barcode with an existing product. There is no need to set up a barcode. If you produce your own items or don't have product barcodes, you can develop and print barcode labels with one of these Shopify app store apps.
2. Keep tracking of incoming orders anytime and everywhere
It's difficult to stay at your desk 24 hours a day, seven days a week, monitoring sales and orders as a busy business. You may monitor your business from your phone at any time and from anywhere. Customers may also purchase whatever you sell at any time and from any location. You'll have better data control and faster order processing, while your consumers will be able to obtain what they need promptly.
The Shopify mobile app makes it simple to keep track of incoming orders, allowing you to stay on top of your company wherever you are.
You can better prioritize and arrange your fulfillment windows if you keep an eye on orders coming in on your phone ( Mobile order management and fulfillment ). If you have a big volume of orders, for example, you might want to set aside a few hours the next day to complete them. If you only have a few orders, on the other hand, you could be better off working on other things and waiting for additional orders to come in before completing them.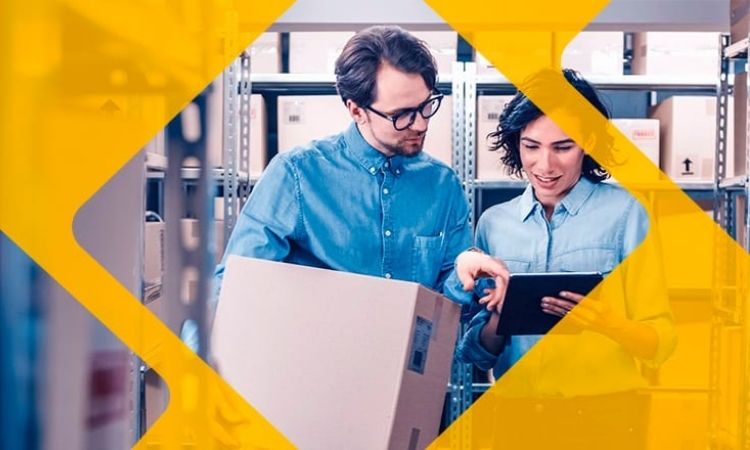 Today's e-commerce customers want their goods to arrive fast. You should keep in regular contact with your consumer during the entire procedure. We're also not talking about a basic "Thank you for your order" email. No, what we're talking about is up-to-date, on-demand, real-time notification about order progress, from receipt to processing to shipping and delivery. Make use of sophisticated shipping algorithms, which will assist you in determining the best delivery option so you don't overpay but also don't under-deliver.
What's even better is that you can start organizing your orders as they arrive. Every merchant arranges and prioritizes their orders in a unique way. To provide extra information about their orders, some merchants use tags or notes. They may even designate a member of staff to fulfill orders on their behalf. Prioritizing orders based on order date (oldest to newest), delivery mode (local vs. expedited vs. standard), order value (highest to lowest), product category, warehouse location, packaging needs, or client segment are some typical methods.
If you know an incoming order will require a large box, for example, add a tag for "large box." Add a tag for "small package" if an incoming order requires one. Add a tag to the order that reads "VIP" if you wish to prioritize returning clients. 
Add a tag to the order that reads "first-time purchase" if you want to prioritize purchases for new customers. When it's time to fulfill, use the mobile app's search and filtering tools to identify the orders you wish to complete in bulk and in which order.
TIP: When shopping online, buyers are prone to making errors. They may select the incorrect product or wish to add another item to their order. To accommodate these modifications to orders as soon as the request comes in, use the Shopify mobile app's order editing feature. Doing this in the moment might assist ensure that you have all of the necessary information before beginning the fulfillment procedure.
3. Fulfill Bulks of orders from wherever you store inventory
It's vital to be mobile while counting and maintaining your inventory ( mobile order management and fulfillment), but you'll still need physical space to choose, pack, and label your orders for delivery. The Shopify mobile app allows you to fulfill several orders at the same time.
Use the Shopify mobile app to bulk choose the group of orders you want to fulfill first when you're ready to fulfill a batch of orders. As previously said, this might be determined by order date, product type or warehouse location, packing needs, delivery mode, order amount, or client segmentation. Regardless of the grouping and prioritizing method you choose, the aim is to fulfill numerous requests with comparable attributes at once rather than one by one.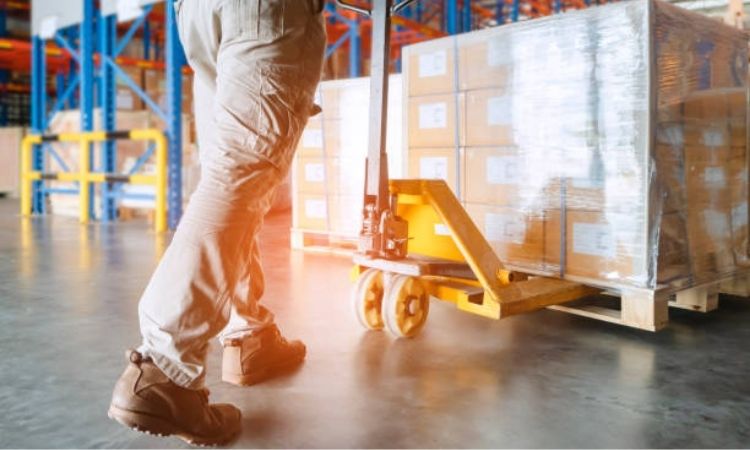 Once you've chosen your order group, you may bulk print the packing slips from your phone. These packing slips contain all of the information about the items that need to be fulfilled and sent, and they may be used to gather the inventory needed to complete your orders.
After you've gathered all of the items you'll need for fulfillment and delivery, you'll need to buy and print shipping labels. If you're using Shopify Shipping, choose the same list of orders and click Create Shipping Labels in Bulk. Add package details, choose a delivery service, and print the shipping label for each order. You may even scan tracking numbers and add them to each order using the mobile app.
To swiftly complete your orders, establish your assembly line with packing slips, items, packaging, and shipping labels. Your orders are now available for pickup or delivery to the shipping company. If you utilize USPS, you may generate a scan form using the Shipping Manifest app on your mobile device. This means that when USPS arrives to pick up your orders, they'll just have to scan one barcode instead of several to accept your package.
More: Only work with vendors who accept returns, don't charge restocking fees, and can handle refunds and replacements. Yes, be explicit about your return policy, but also establish easy return processes, reverse logistics management, and refunds.
TIP: Informing customers about delivery times throughout the checkout process may assist enhance cart conversion, give clarity and transparency, and boost customer confidence. Learn how to add delivery speeds straight from the Shopify admin panel.
Conclusion
In truth, the fulfillment process – Mobile order management and fulfillment – affects almost every function of your company, including marketing, finance, customer support, and information technology. 
These pointers can help you improve your order administration and fulfillment process. It's simpler to monitor inventory from anywhere and at any time, handle orders as they come in, and fulfill orders faster than it is from the location where you pick, pack, and prepare orders for delivery with the aid of a smartphone and mobile app .