Email marketing automation is all about making promotional campaigns an automated process to help marketers take repetitive tasks off their to-do list and avoid the hassle of creating and sending new emails each time. Using marketing automation software also can personalize your messages based on specific actions customers take that lead to an increase in the number of leads and conversions.
As a marketer or brand owner, you need to know the importance of email automation that helps you stay connected with consumers as well as lets you send the right message to the right people at the right time, using automated workflows. But how to set up email marketing automation successfully? In this article, we will help you to have the answer.
1. Email Marketing Automation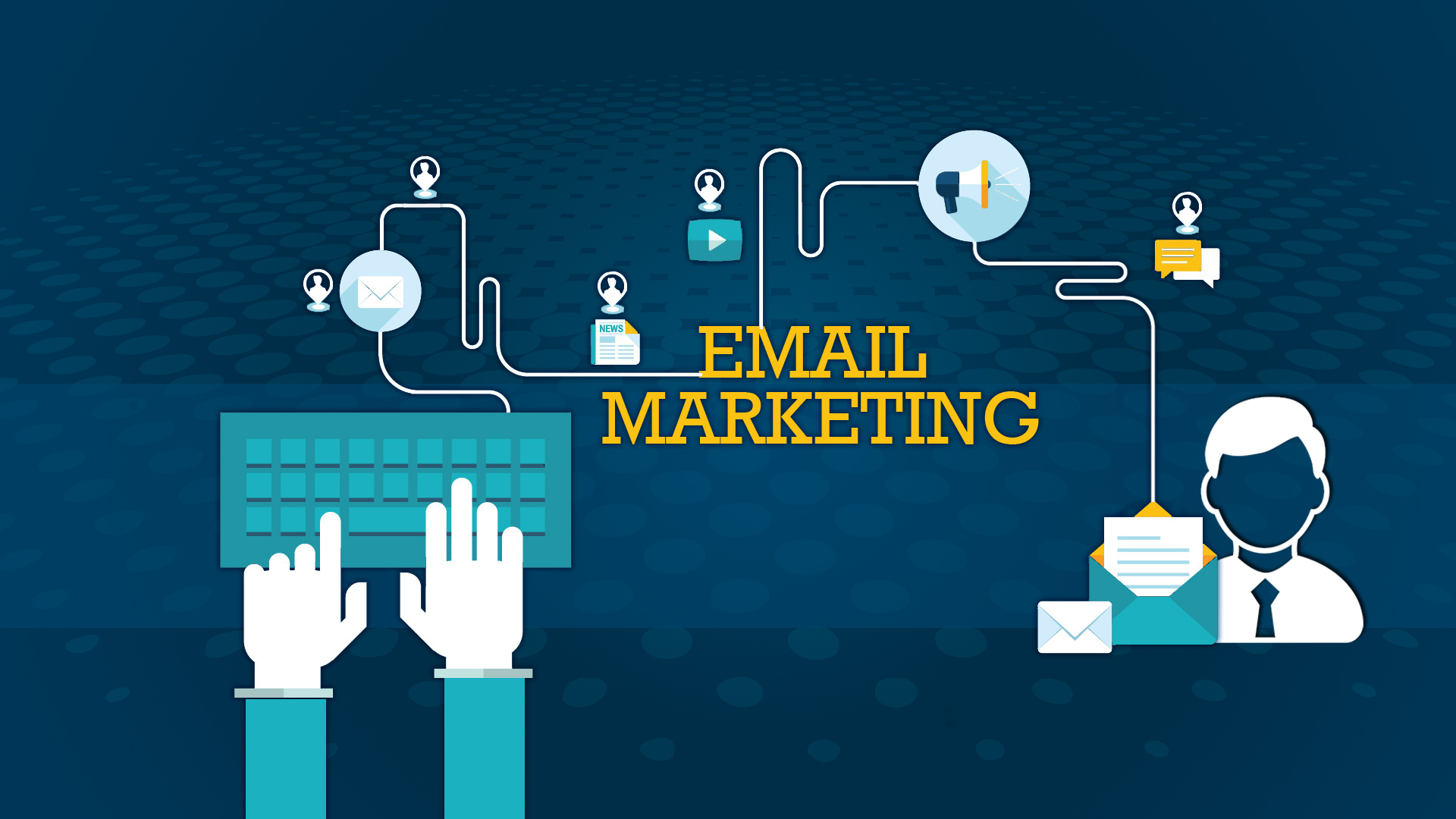 Email marketing automation is the execution of automated, contextualized, personalized email campaigns to save time and improve accuracy. You can do website analytics to target people based on behavior, preferences, and previous sales, then personalize each customer's experience and increase the relevance of your automated campaigns.
In general, companies or brands set up email marketing automation to achieve those purposes:
Personalize your customers' experiences
Eliminates time-consuming tasks (preparing email lists, etc.) to get more time to other work or projects that actually require much more attention.
Improve your customer retention rate
2. How To Set Up Email Marketing Automation For Your Business
2.1 Select A Email Marketing Automation Tool/Provider
To set up email marketing automation, you first will need to choose an excellent email marketing automation tool/provider that will build your email marketing campaign and apply the best strategies to yield results.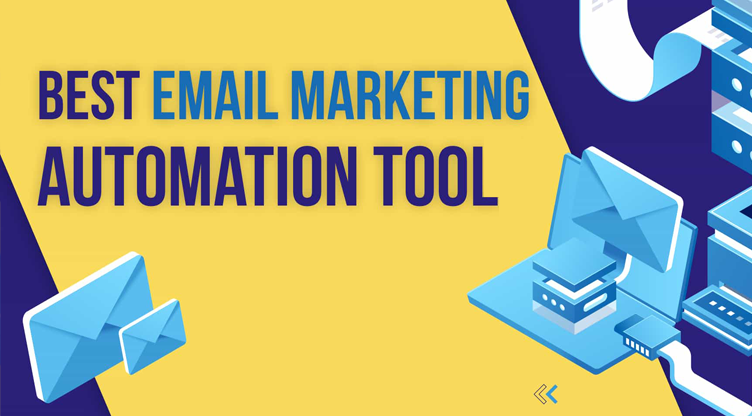 There are a number of email automation software on the market, the key is choosing a tool that is credible, reliable, and ongoing professional. Picking a bad tool would have your emails landing in spam with a low conversion rate, and virtually no open rate.
Note: In this article, we prepare for you a selection of the top 10 email marketing tools that you should take a look at. They are in part three.
2.2 Determine Your Email Campaign's Goal
Without a goal, how can you set up email marketing automation? If you want your email marketing campaign to be successful, you've got to think about what you're trying to achieve:
To drive traffic
To drive sales
To reach potential customers
To bring attention to a target, etc.
Understanding your email marketing goals will guide you create the most impressive emails to the right consumers.
2.3 Segment Your Potential Customers
A very common mistake people make when working on their email marketing automation is to compile everyone in one list and send them everything. In fact, you can set up email marketing automation by segmenting your customers, which increases the chance of converting.
You can segment your email lists based on customers' interests, demographic criteria, and much more. The more relevant email content is, the more consumers are likely to open it. Of course, there's a high chance of converting if they open your email.
To improve your segments, you should build a targeted list. For example, a lot of people subscribe and then never visit your site again, so you can group and send them a discount email to encourage them to make a purchase for the first time ever. In general, having a targeted list will help you have a clearer Area of Concentration – AOC.
To sum up, there are several data points you should consider when segmenting target buyers:
Geography: Knowing the physical location of your customer by country, region, state, or city can help you accommodate time zone differences or build a marketing strategy that is relevant to their culture.
Demographics: Demographic criteria give you an insight into customers' age, gender, language, background, job title, etc.
Past purchases: This is useful that helps brands to personalize their email to recipients' interests.
And other data such as amount spent, position in sales funnel, expressed interests, etc…
2.4 Personalize Your Message And Call To Action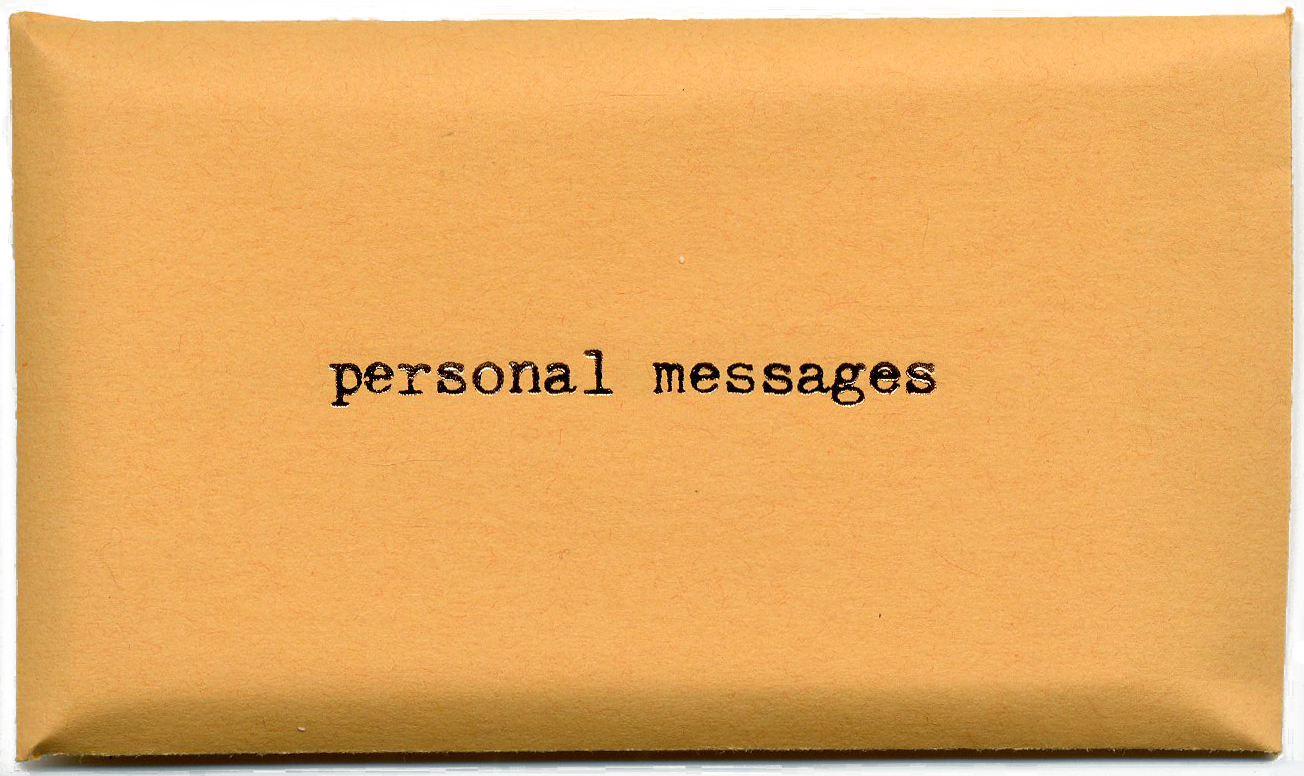 According to the Email Statistics Report, the total number of business and customers emails sent and received per day exceeded 319 billion in 2021. It is forecast to increase to over 376 billion by year-end 2025. So you have to make your email marketing stand out by using the record of who purchased what, how they registered, and so on to add and modify your email marketing strategy as well as personalize your message.
This is the best way to get the subscribers' attention and create a better quality of your customer service.
2.5 Test, Run, And Monitor Its Progress
To set up email marketing automation, testing email campaigns is a necessary step to help you spot mistakes and see what works well. Tracking and obtaining performance analytics will allow you to optimize email marketing campaigns, so don't miss this step. Mistakes can always happen, monitoring is a crucial action that helps you adjust needed solutions timely to improve the performance of your email automation workflow.
2.6 Analyze Email Marketing Automation Result
Here are a few metrics that you definitely need to analyze after seeing the result:
Unique Open Rate: This metric shows you a number of distinct recipients who opened your email. Don't be confused with the Total Opens that shows multiple opens by the same recipient.
Click-through Rate: This rate measures the number of people who click the links in the email, which moved them to the landing page of your site.
Click-to-Open Rate: This metric tells you the percentage of recipients who both opened the email and actually clicked a link. This gives you a sense of how effectively the email message, design, and content are performed.
Bounce Rate: The rate will measure the rate at which your emails are rejected by email servers.
Unsubscribe Rate: This rate shows recipients who unsubscribed from your email campaign. High unsubscribe rates are a sign that tells you to check and improve the quality of your contact list, and your email content.
Spam Complaint Rate: A high spam complaint rate may result in your account being disabled by email marketing service providers.
Report Email marketing automation
Those metrics are also considered the foundation for a better campaign in the future.
3. Set Up Email Marketing Automation With The Top 10 Email Marketing Tools
Most eCommerce stores use email marketing automation tools to reach a larger number of ideal buyers. For big businesses, where the amount of repetitive work is huge, automation is an indispensable feature to get rid of repetitive tasks and spend more time focusing on other important duties.
3.1 ActiveCampaign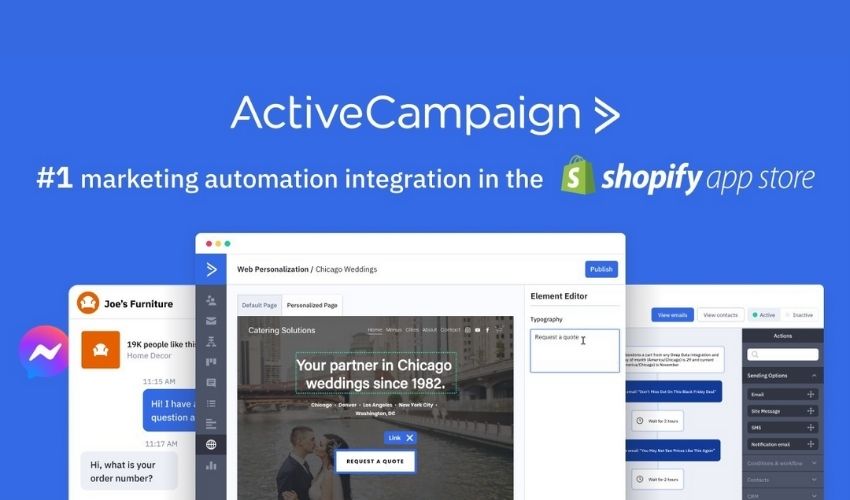 ActiveCampaign is an affordable email marketing tool that includes all the features to help you set up email marketing automation. Those features include automation, segmentation, triggered emails, autoresponders, A/B testing, and many more.
This email marketing tool also comes with other advanced features like geo-track which will show you where your subscribers are coming from.
Key Features:
Segmentation and dynamic content
Personalize your emails based on the contact information on the system.
A/B testing
Simple split testing to increase the number of opens, clicks, and buys.
Pricing: Starting at $9/month.
3.2 Hubspot Email Marketing Automation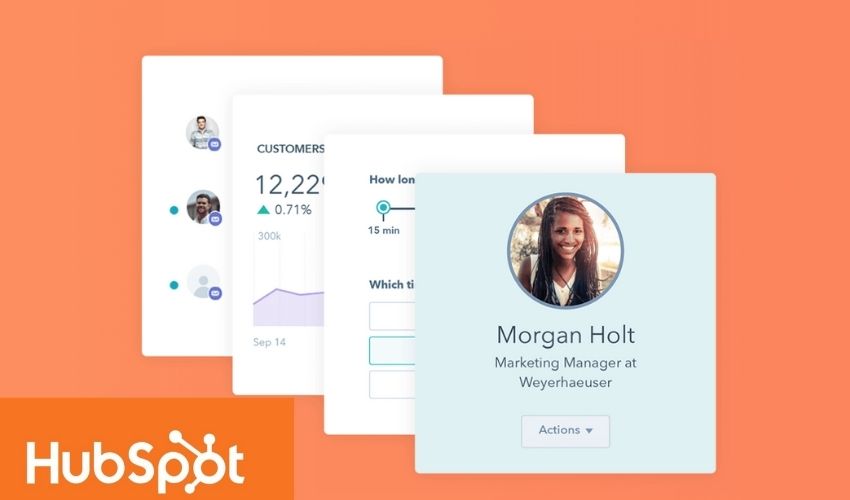 HubSpot is a sales and inbound marketing software. It allows businesses to do many things such as attracting consumers, converting leads, creating loyal customers, and more. This tool is absolutely useful for hosting websites and landing pages, creating blogs, or analyzing the success of your campaigns.
HubSpot has a wealth of tools that you can buy separately. Every tool has capabilities to make buying journey better. Tools are divided into "Hubs", but they can give you a complete and extremely powerful toolkit when combined.
HubSpot Marketing Hub
HubSpot CRM
HubSpot Sales Hub
3.3 ConvertKit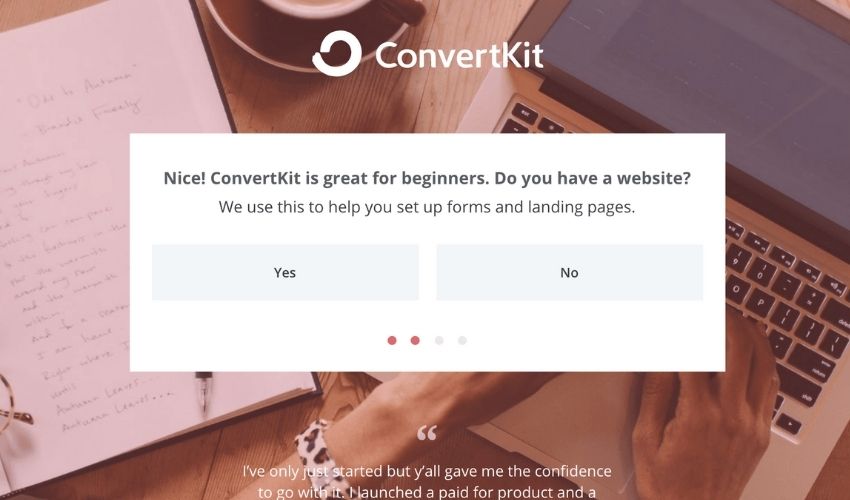 ConverKit is a great email marketing automation tool for both eCommerce businesses and creators. The clean interface increases the enjoyable experience with feature-rich. Its features are both basic and advanced with landing pages, ing opt-in forms, email workflows, tagging systems, data management, and list segmentation, personalization, automation, and more.
Key Features:
Sales funnel automated to reduce the consuming time to send email to buyers.
The ability to change the URL with Creator Pro
Better personalized
Create professional landing pages and sign-up forms
ConvertKit Integrations: Woocommerce, PayPal, Stripe, and WordPress.
Pricing:
A free plan for up to 1,000 subscribers
Paid plans start at $29/month.
3.4 Mailchimp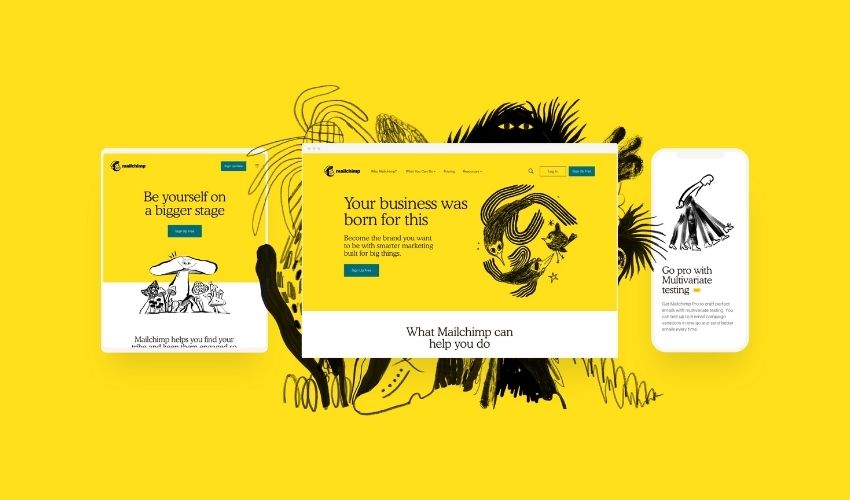 Mailchimp is an email marketing automation tool that allows you to easily set up email marketing automation and advertising campaigns. This tool also makes it easy to share emails and promotional campaigns with customers. With Mailchimp, companies can save a lot of time, effort, and cost.
Key Features:
Personalize individual content
Analyze and manage customers through CRM system, behavioral targeting, customer segmentation, and more
With reports and analysis, and intelligent direction suggestions, you can analyze customer insights.
Build websites and landing page
Pricing:
Free account up to 2000 contacts and one audience
Essentials package from $ 9.99/month up to 500 subscribers.
3.5 AWeber
AWeber is a great email marketing tool for brands. What makes it such a powerful tool is its design. AWeber packs with outstanding features like a drag-and-drop email editor, automation, segmentation, autoresponders, and a lot more. Landing builder is also an advanced feature that supports you to build a landing page quickly.
Key Features:
AI-powered email template designer
Automate email content creation
Tagging and dynamic content
Pricing:
Free plan for up to 500 subscribers
Paid plan starts at $16.15/month.
3.6 Constant Contact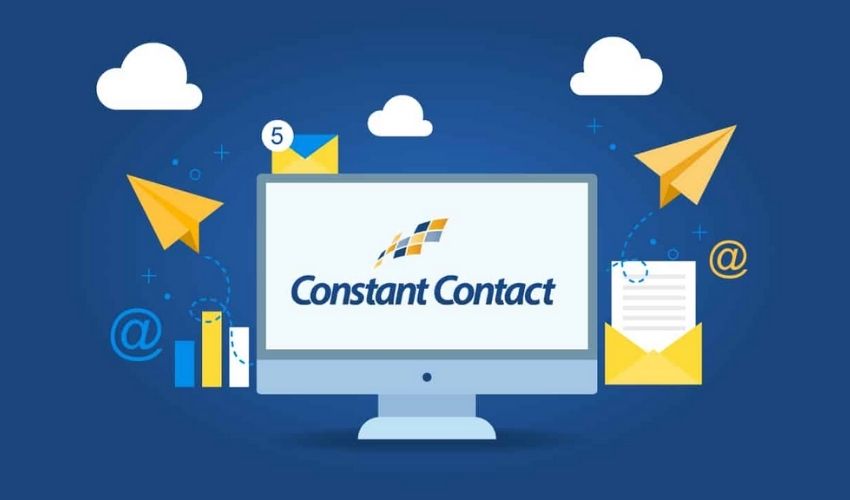 If you are focusing on improving customer relationships via Email, Constant Contact is a good solution. This system is easy-to-use, which means you don't need to know much about computer engineering. Constant Contact is Web-based that will help you build, manage and grow an email list effectively. Although coming at an affordable price, this email marketing tool still got many advanced features like automation, or social marketing for lead generation.
Key Features:
Design smart email editor using professional aesthetics
Email editing with drag and drop
Email list management
Email rate tracking
Website and landing page creator
Pricing: One-month free trial for newbies. The first package starts at $20/month.
3.7 SendinBlue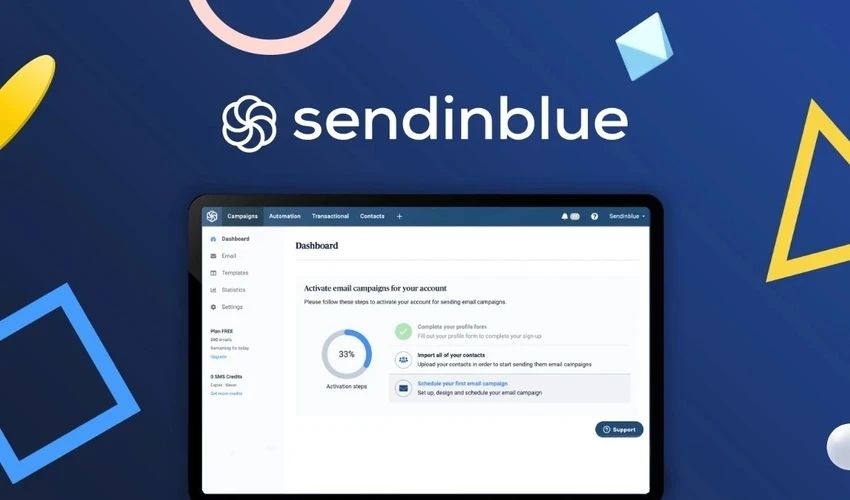 Sendinblue is one of the fastest-growing, easy-to-use, and customer-friendly email marketing services. Besides their outstanding advantages, this service is generally similar to other services with the same function. Namely, Sendinblue allows you to manage a list of followers, automatic sending, automatically reply. Although having advanced, you can use it at a very affordable price.
Key Features:
60+ responsive email templates
Built-in CRM
Built-in SMS and Chat
Facebook Ads for lead generation
Contact Segmentation
Pricing:
Free for up to 300 emails per day with unlimited contacts
The first package starts at $25/month (for up to 10,000 emails).
3.8 Emma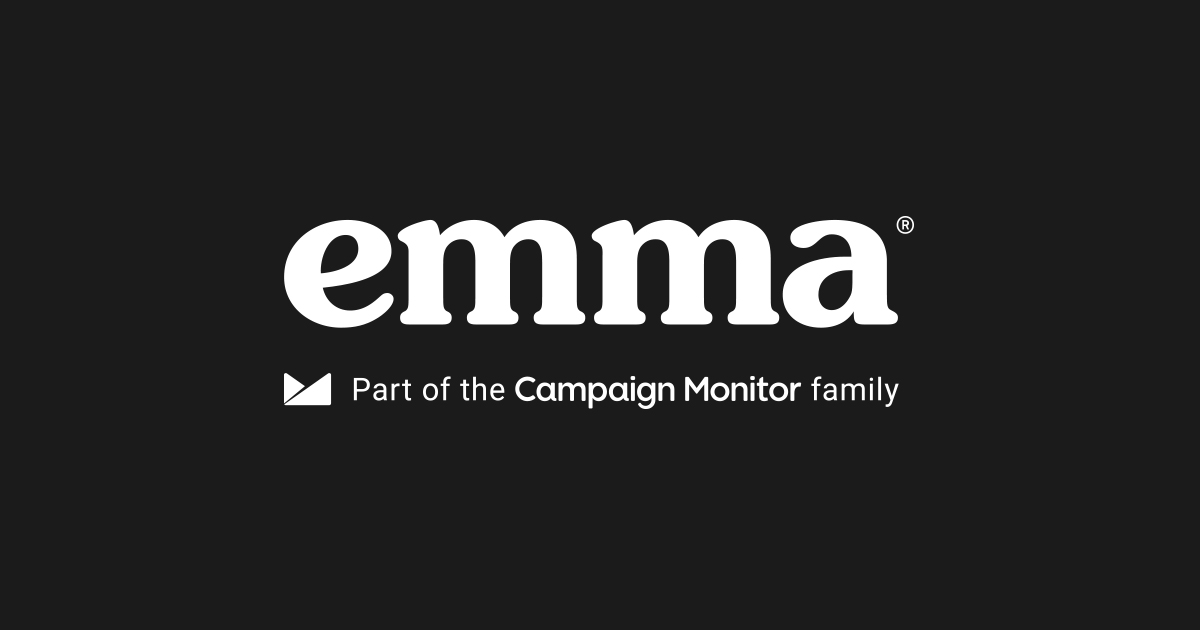 Emma is a cloud-based email marketing tool that helps you set up email marketing automation without any difficulty. Emma also supports users to design email campaigns and review their performance easily that can be used on multiple devices, including smartphones and tablets.
Key Features:
Design email programs
Segment audiences based on their interests, demographics, or spending history Send automated emails
Track performance metrics for both individual or entire email programs
Provide visual insights using dashboards and reports
The ability to deliver follow-up emails
Analyze emails to help users understand which content performs well
Pricing: Emma provides three pricing editions:
+Plus: 159$/month
Pro: 89$
Emma HQ: 279$/month
3.9 EmailOctopus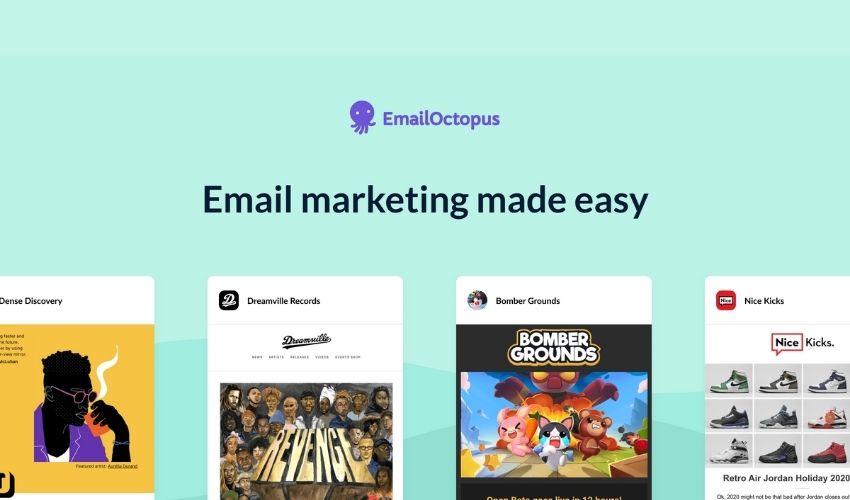 EmailOctopus allows you to set up email marketing automation without any difficulties. You can use EmailOctopus templates to customize with a drag and drop editor or create your emails from scratch. This email marketing app also includes a landing page builder. You should use this feature to generate leads and grow your email list.
EmailOctopus also integrates with many email existing tools, including Shopify, Gravity Forms, and WordPress.
Key Features:
Grow your audience
Build beautiful emails via the email editor
Set campaigns on autopilot
Tailor your messages
Analyze the results
Connect with apps like Shopify, Gravity Forms, and Squarespace
Pricing:
A free plan for up to 2,500 subscribers and 10,000 emails/month
The paid plan starts at $20/month
3.10 Versium Reach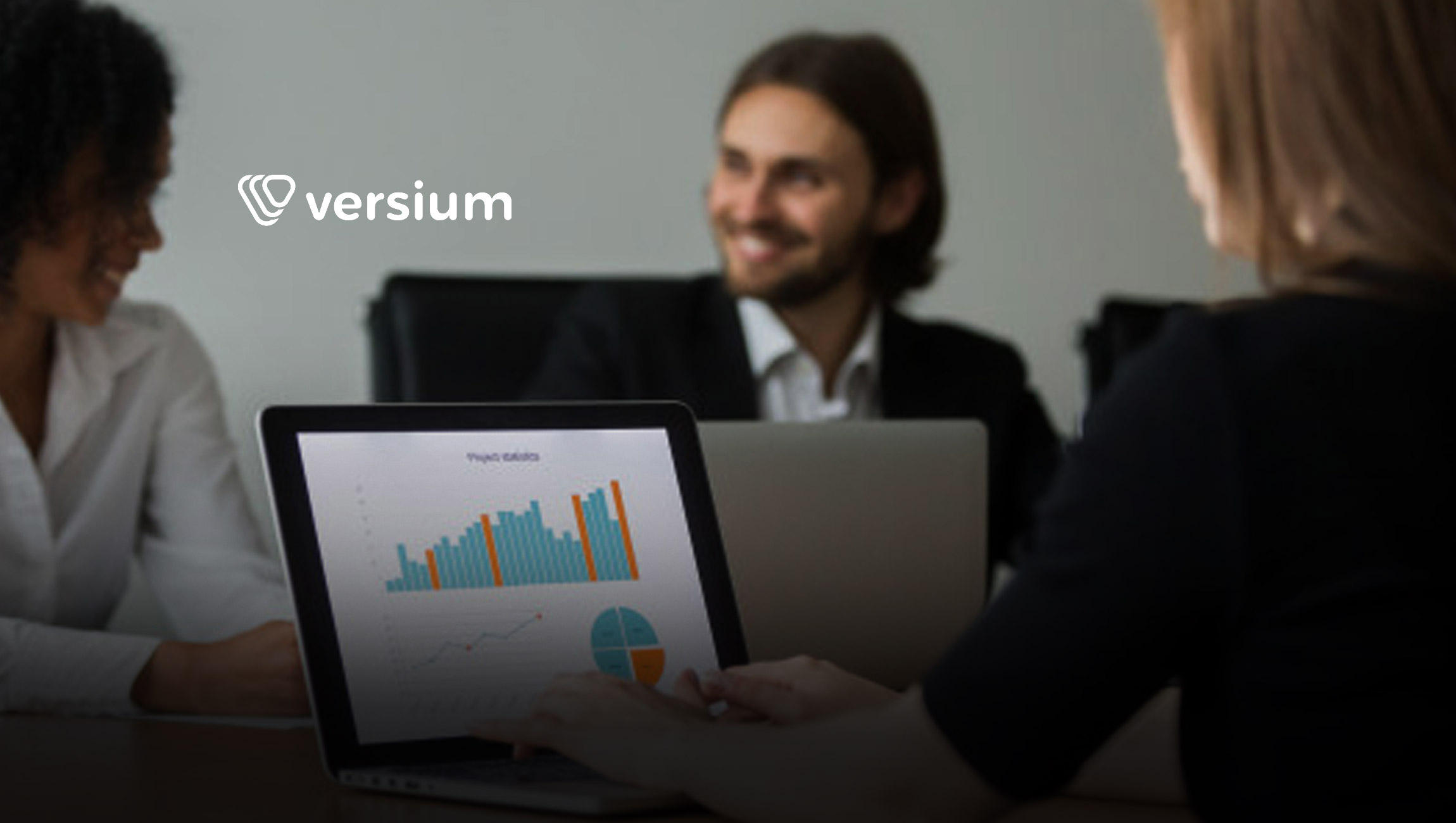 Versium Reach is a tool that helps businesses to identify and understand their target audiences better to create a successful email marketing campaign. In general, this platform provides high-quality digital marketing programs such as mail channels, social marketing, programmatic display, and many more to help your business reach as many potential customers as possible.
Key Features:
Easy to use and enable you to reach highly qualified prospects
Owning a database of millions of contacts to help you reach your goals fast
Enter firmographic data of your ideal customers to know their company location, size, revenue, or industry names
Create a target consumer using persona data
Versium will allow you to set paid advertising campaigns on Facebook, Google, Email, and other sites
Offer good customer support
Pricing:
$300/mo (Tier One)
$500/mo (Tier Two)
$750/mo (Tier Three)
4. Conclusion
Email marketing automation plays a vital role in identifying the target audience and sending personalized emails to each individual. This process also increases efficiency and gives your team more valuable time for other projects by reducing repetitive tasks. It's hard to deny the role of "automation", so identify your ideal email marketing tool and set up email marketing automation right now!