This blog will guide the detail ways to Sell Tshirt Print on demand on eBay with Podorder. 
1. Preparation to sell Print on demand on Ebay with Podorder
1.1 Regist Podorder Account:
Click on the button "Try it free", you can install a free version: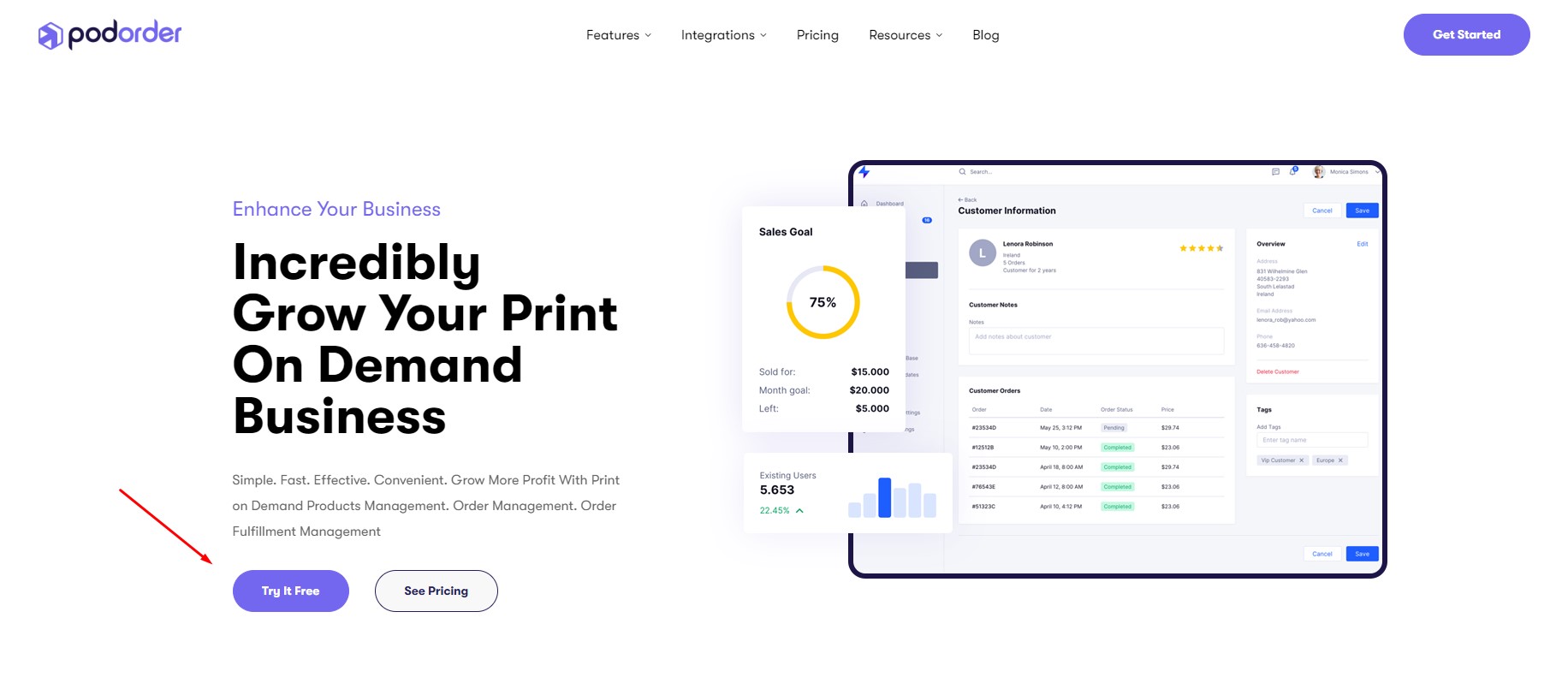 Fill hub information: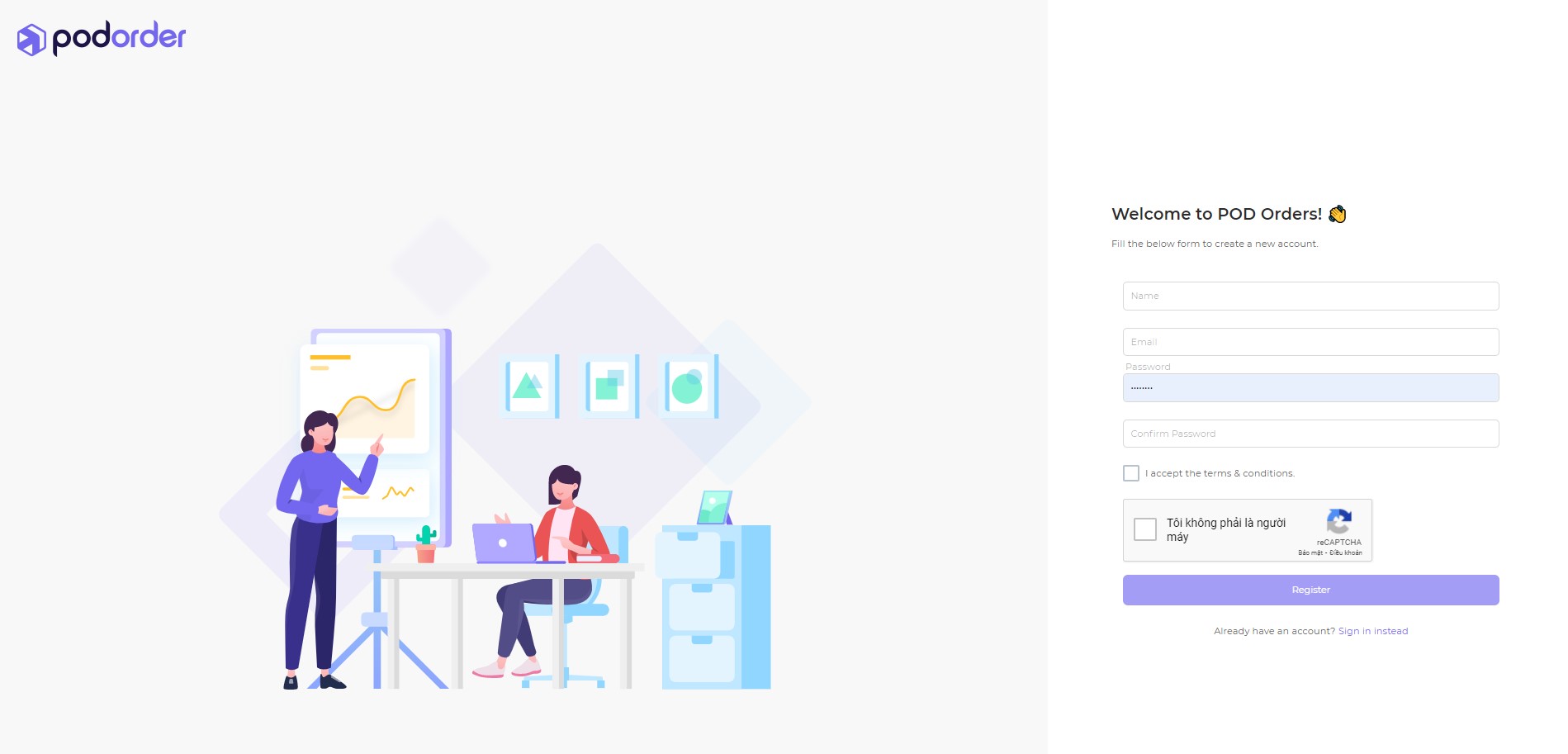 You will get verification for account. Login to email and get verification code then insert it into the box.

Create a hub: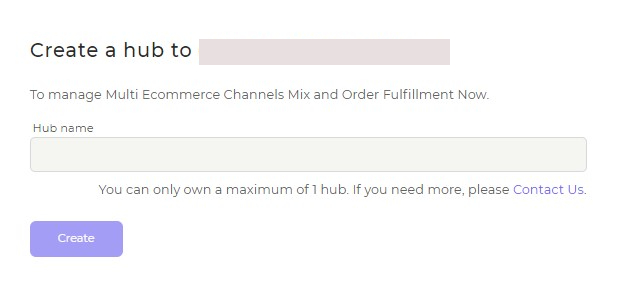 1.2 Ebay Seller Account:
Follow this guide to create eBay seller account: https://www.ebay.com/help/account/signing-ebay-account/signing-ebay-account?id=4191#section5
1.3 Fulfillment Registration:
There are a lot of fulfillment providers such as CustomCat, Printify, Printiful, Merchize, …
See more video: How to connect CustomCat with Podorder
2. Setting Ecommerce Store
2.1 Set up Podorder Hub: 
2.1.1 Connect Podorder with Stores and Fulfillment Providers
Connect Podorder with Stores Platforms:
Dashboard > Stores > Add a store > Choose eBay and connect -> Sign in eBay store > Accepts access permission > Name eBay store at Podorder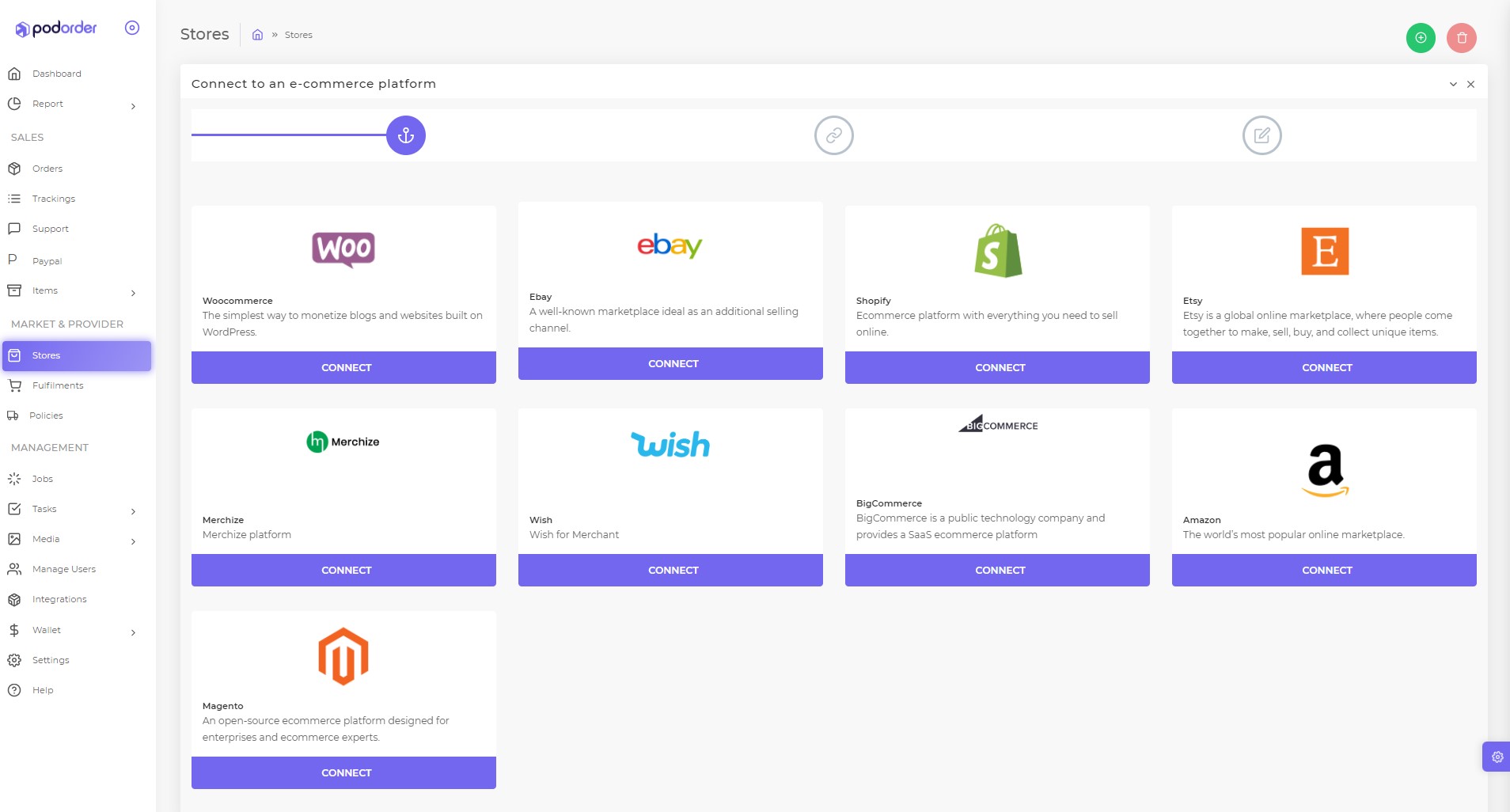 Connect Podorder with Fulfillment Provider
Dashboard > Fulfillment > Add new fulfillment > Choose the fulfillment and connect > Insert Key and name fulfillment on the hub.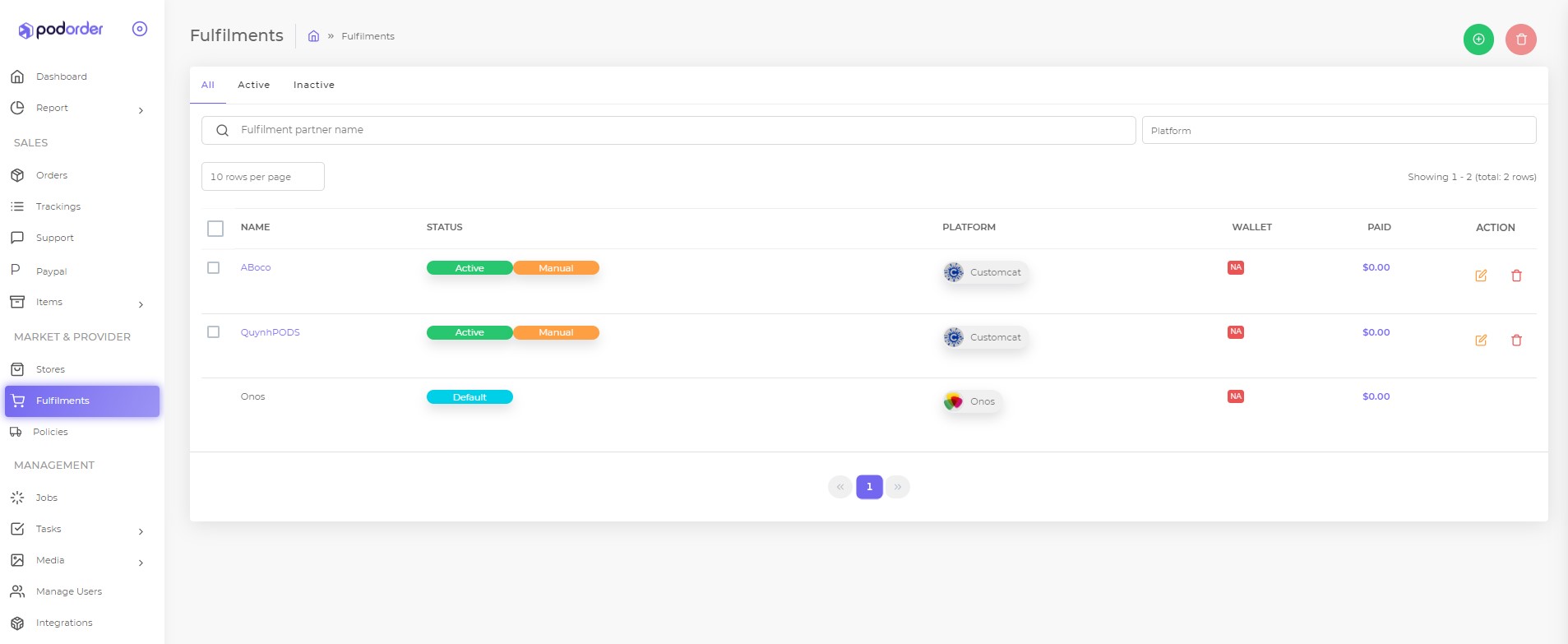 2.1.2 Other settings:
Payment: On Podorder hub, you can integrate with multiple paypal account:
Dashboard > Payment > Connect with Paypal payment

Policy: Create and manage policy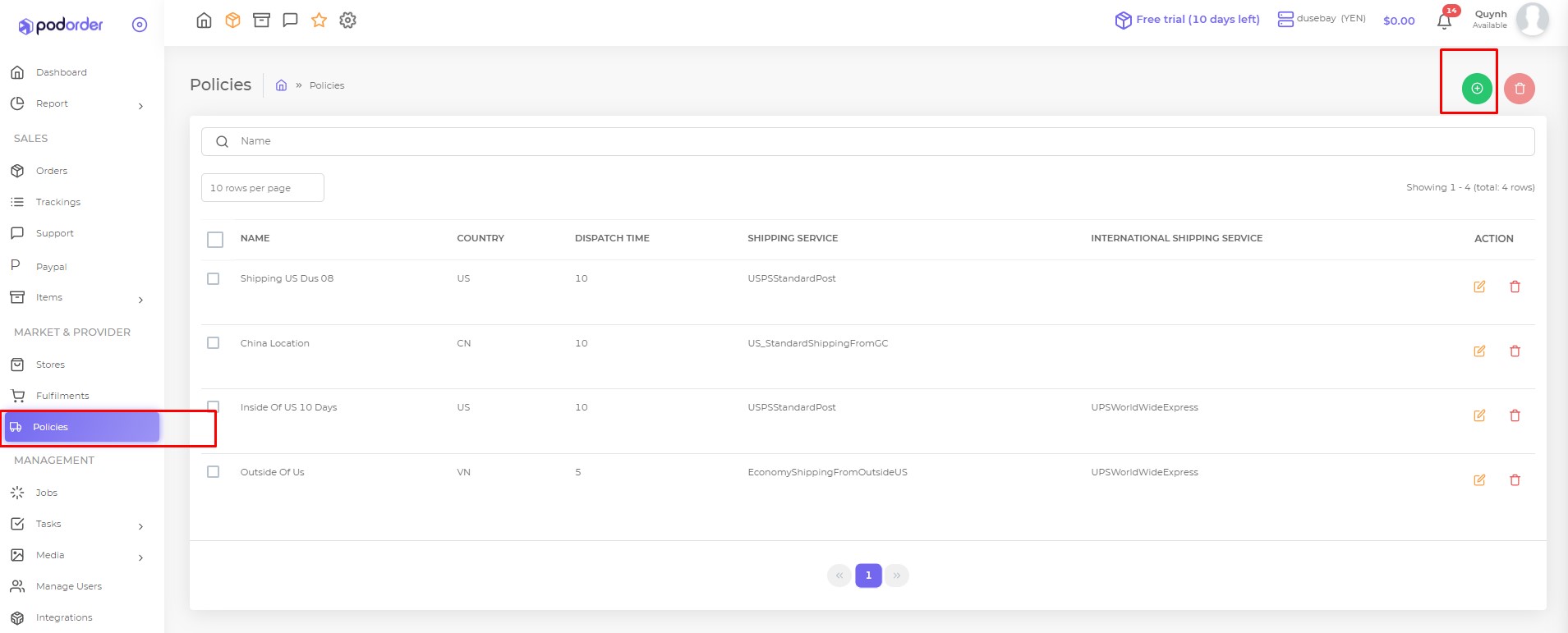 2.1.3 Set Hub Theme Customization
Set menu color, theme mode, collapse sidebar, navbar colors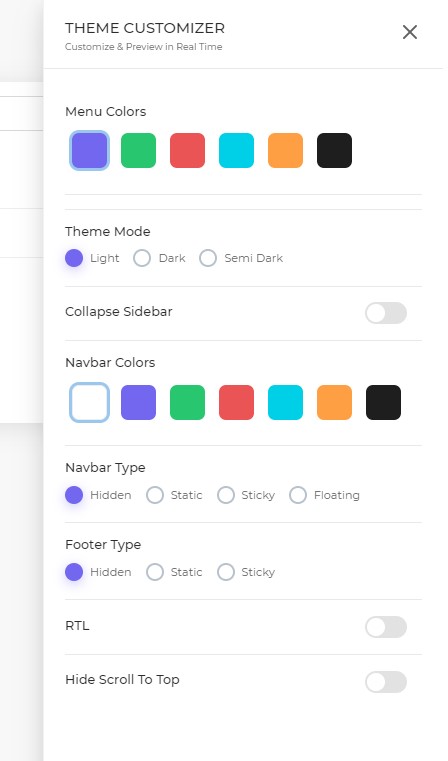 3. Upload Print on Demand Product
3.1 Create Product Type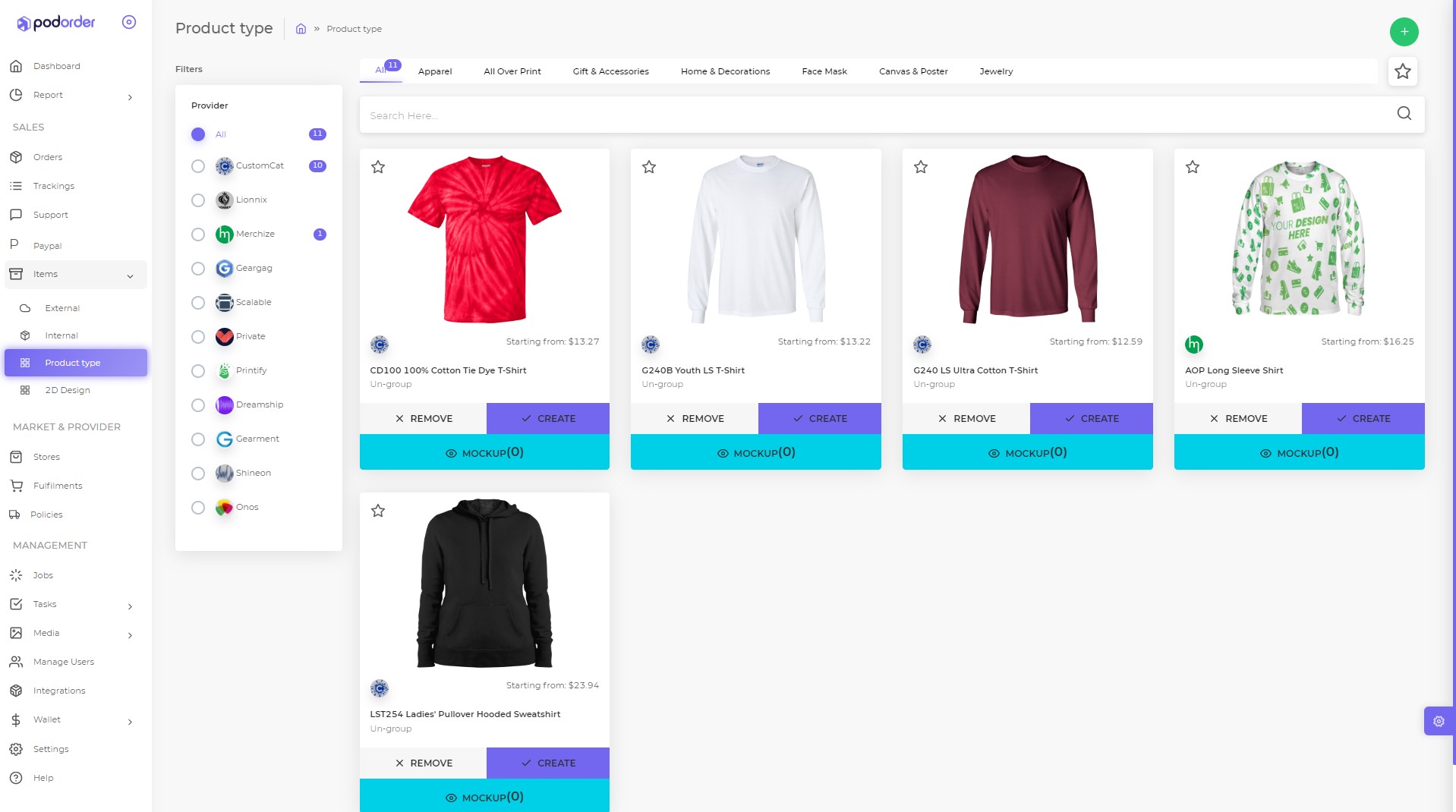 After integrating Ecommerce platforms and fulfillment providers, you can create a huge number of Print on demand product type.
Click on the plus button "+" to add new product type.
Choose fulfillment provider,  select their product type and add for your hub.
You can add many product types from various fulfillment providers.
3.2 Create Internal Product

Open Dashboard > Items > Internal Product
Click on the button plus "+" to create a new internal product.
Fill all information, images for product.
"Save" with all changes.
See video:
How to Create Listings to Sell Print on Demand on eBay

3.3 Create External Product
Select internal product > click on the button "Upload to store" to push products to eBay store.
Manage All External products

You can see: ID product, Image, Name, Internal, Sold item, Platform, Store
4. Print on Demand Order Management

After integrating all fulfillment providers and Ecommerce store platforms, all orders can be synced into Podorder system. On the hub, you can directly map order with fulfillment providers and track order status easily. Moreover, you can get order tracking ID then send email to them.
Synced Order: All orders can be managed on the hub. All statuses: All, Pending, Processing, In Production, Fulfilled, Completed, Refunded, Cancelled, Trash.
Fulfill Order:
Open the order and map order with fulfillment provider. You can change the fulfillment to other if they provide the same product type.
Manage Order Fulfillment: After mapping with fulfillment provider, you can manage and track order in one place – Podorder.
Create custom order: There is no limitation for orders. It's easy to create custom order or import/export orders to system.
5. Support Hub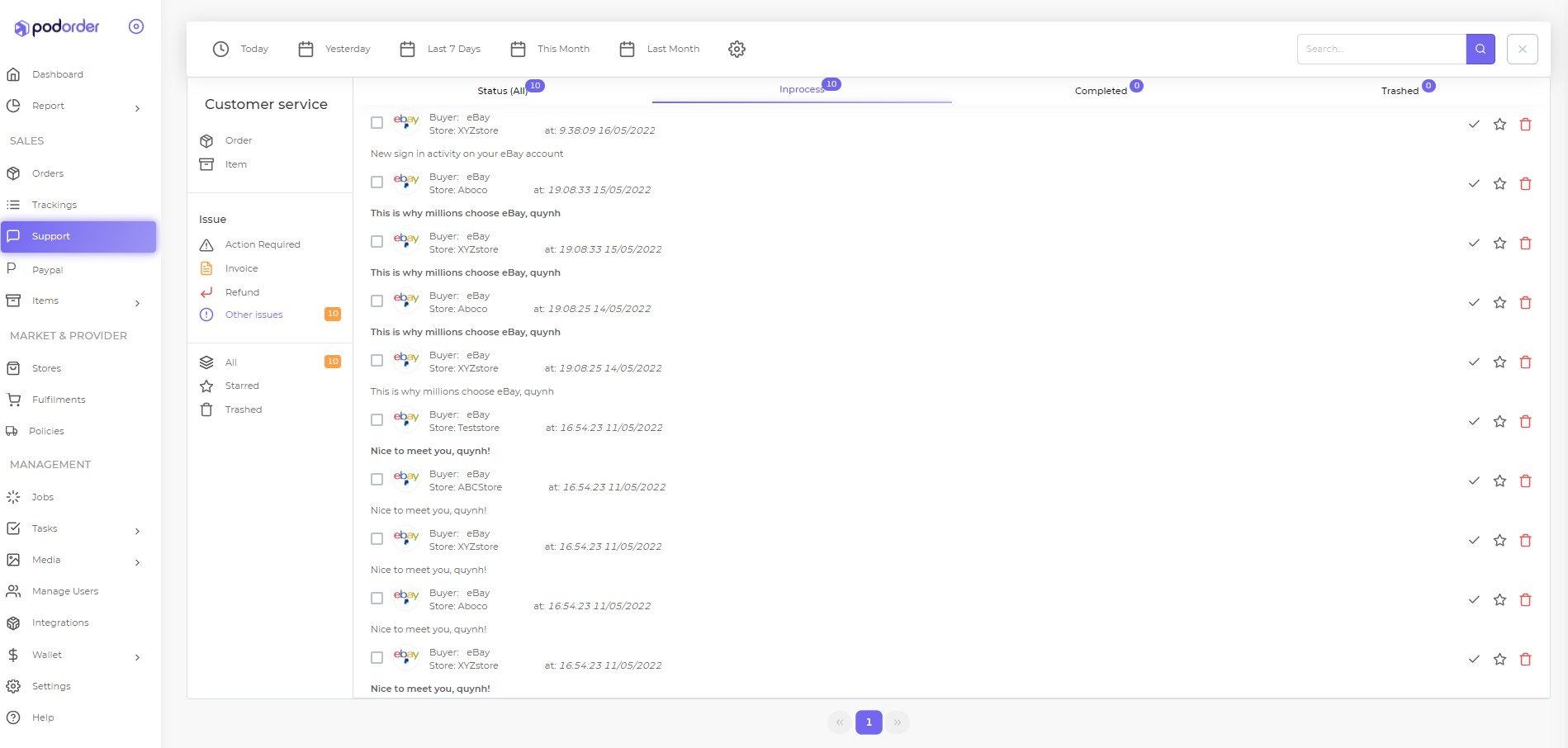 At Podorder hub, you can manage the support of whole Print on demand business on eBay.
– Send order tracking to customers
– Ask email & reply email
– Create and manage email content.
Get orders & stores' notifications
Address Issues: Refund, Reply Email, etc
6. Get Insight Report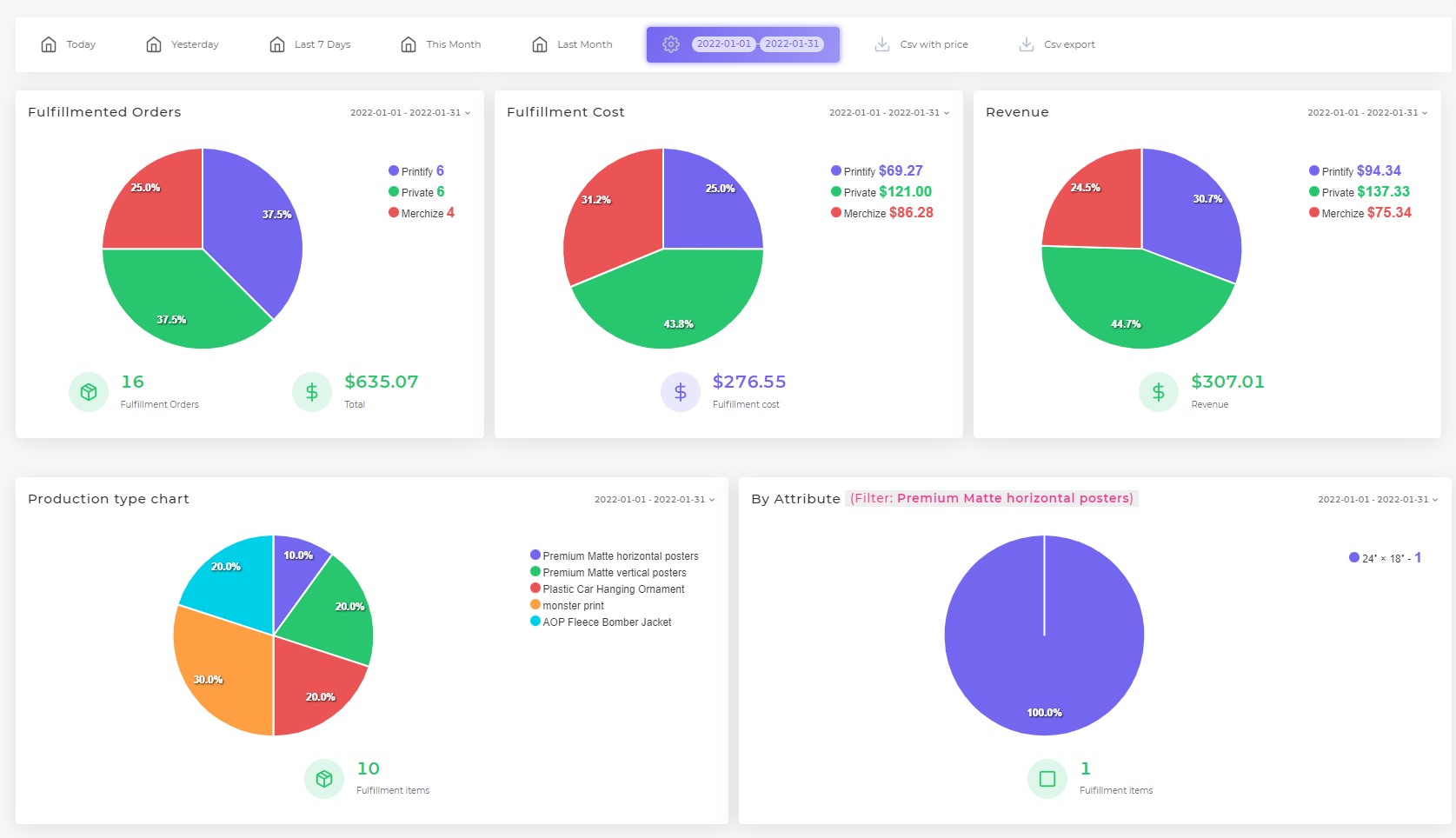 On the Podorder hub, you can get a dedicate report for order and print on demand business on eBay.
Timeline: Custom time for report
Download CSV Export
Status chart
Stores
Orders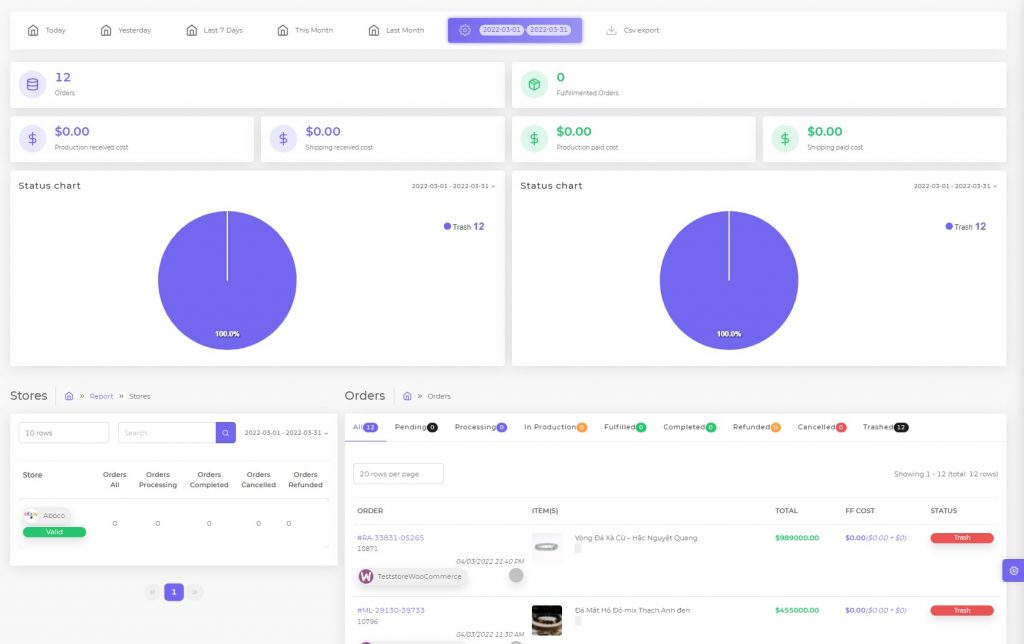 In the hub, you can get fulfillment report: orders, cost, revenue, product type chart, by attributes, …
This is blog How to Sell Tshirt Print on Demand on Ebay with Podorder – Print on Demand Tool. Hope this blog helps you well.