Customers are the lifeblood of any business, and retaining them can be quite challenging in today's competitive marketplace. Especially for a print on demand business, having a print on demand helpdesk is crucial as customers may need more detailed answers. 
In this blog, we will provide six ways to bring the best customer helpdesk to your customers, as well as top-five helpdesk software to help you retain your most valuable customers and keep them coming back for more! 
1. Why having print on demand helpdesk is important? 
Whether you're a business or an individual, you'll likely need customer support at some point. It's because you need help setting up a new product or because you need a refund, having customer support available is critical. Of course, providing excellent customer service goes beyond just simply answering questions and helping people out. 
They work hard to make sure each person they encounter feels like their business cares about them as a person. Not just as someone who purchased something or signed up for services.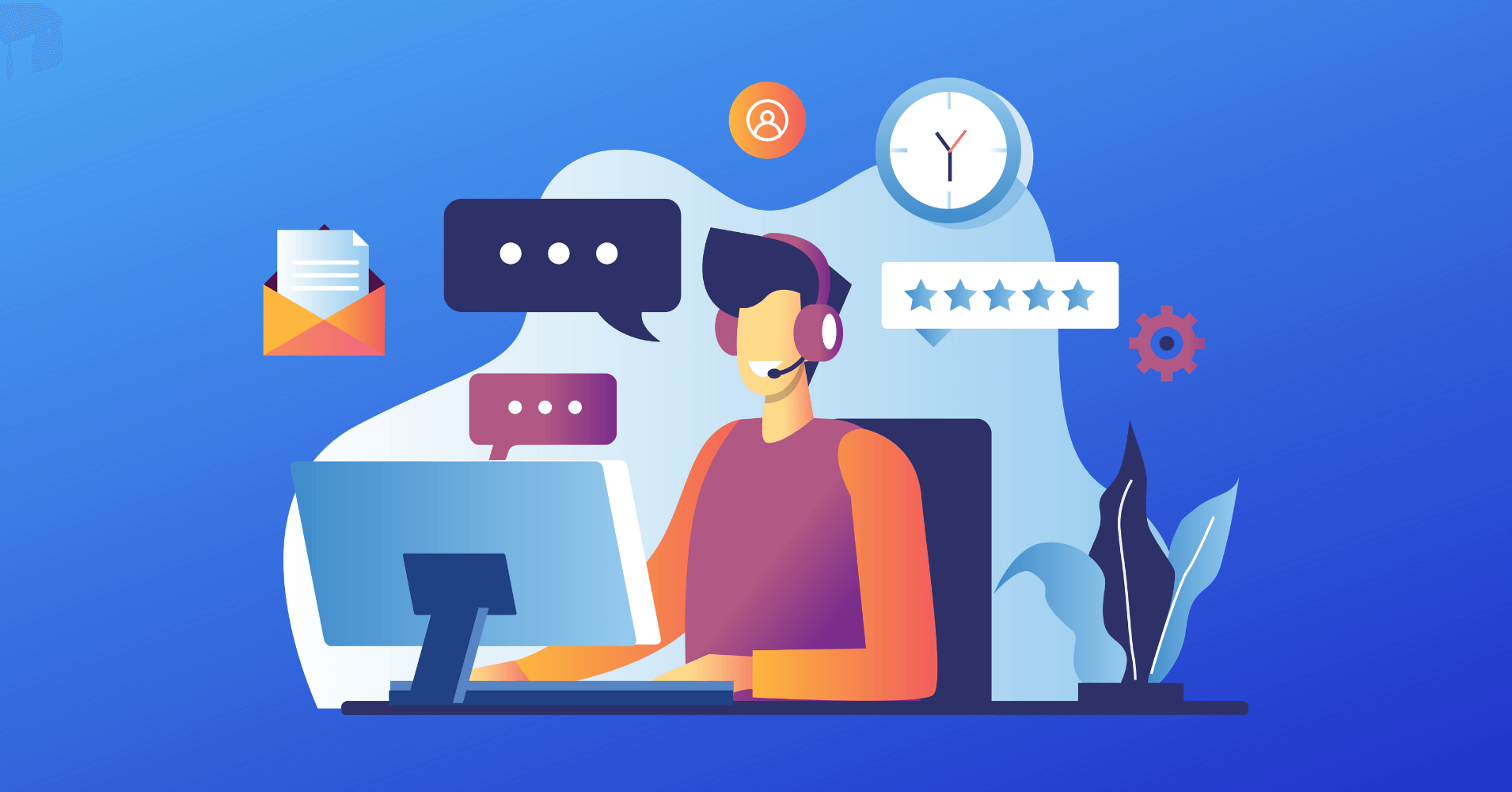 As a print-on-demand business, with a print on demand helpdesk, your customers have a direct line of communication and there's no confusion about who is responding. When you introduce customer support tickets or a live chat feature, you can add those options to your home page so customers know where they can go if they have questions or need help. 
You might be surprised at how many customers will take advantage of these print on demand helpdesk services when you offer them. It gives customers an opportunity to get their questions answered quickly by someone who actually knows about your product. It also gives you an opportunity to streamline internal communication and improve support overall. And that will lead directly to happier, more satisfied customers.
Therefore, having print on demand helpdesk software is necessary to the development of your business. Many businesses of all sizes use or need customer helpdesk software. Large-scale operations might have hundreds of employees dedicated to handling calls, while other small businesses might rely on just one staff member. 
A good print on demand helpdesk system can make a big difference in customer service. The best ones can integrate with your CRM or accounting platform so you get automatic notifications about tickets as they come in. That way, you're aware right away when a client has an issue that needs attention. They'll also track your response time so you know how quickly customers are being served – this is important for maintaining great relationships with customers. It will also boost business reputation over time.
2. 6 ways to bring the best customer service to customers
2.1 Offer live chat and omnichannel support 
Many consumers these days prefer instant customer service over waiting on hold. But not all live chat options are created equal. A truly omnichannel support solution should be able to provide live chat, phone, and email support from a single interface. Not only will you be able to better serve your customers across channels, but you'll also cut down on costly inefficiencies that result from multiple ticketing systems. 
Customers will appreciate being able to get help with their issues. However, they happen to have encountered it, without having to repeat themselves or go through an agent who might not be as familiar with their problems. 

If your customers want to support in real-time, live chat is an affordable way to provide that. In fact, it's becoming table stakes for customer-facing websites. It's also effective. One study found that 34% of people abandon shopping carts if they can't get immediate assistance via live chat or phone. Plus, customers who contact you through any channel are 50% more likely to do business with you than customers who don't.
Another study stated that almost half of American customers prefer to have some form of live chat available when they contact companies online. And an increasing number of those same customers use tools like Facebook Messenger and Slack to connect with businesses in real-time. So, if nothing else, consider offering a way for your customers to reach you 24/7 with live chat or through a messaging app. The benefits could be huge!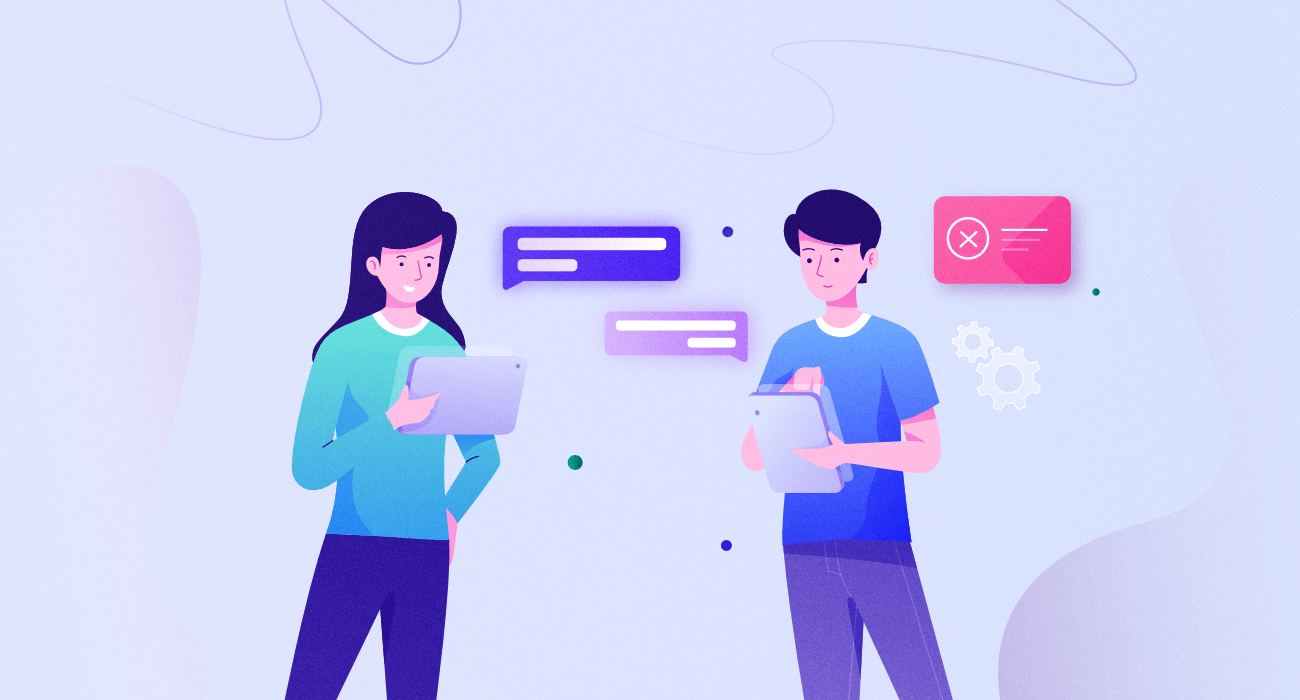 2.2 Provide help ticket system
Customers who need help tend to turn toward customer service teams for a solution. Depending on your business, your response time and turnaround can mean everything. Providing customers with an automated way of getting in touch with you is vital. A help ticket system can be a great option for small businesses that want to provide great customer service but don't have time or resources for in-person support.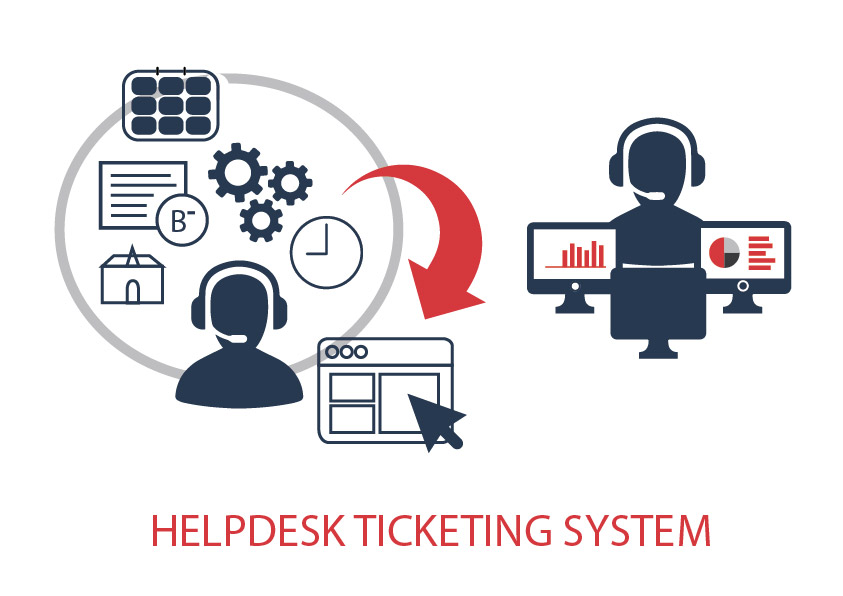 With help ticket systems, customers submit questions about products and services, which are then routed from one department or person to another based on user input. This ensures that all customers get answers – or at least someone who has a clue – in a timely manner.
2.3 Set up chatbots 
Chatbots, which provide an automated way for customers and businesses to interact with each other online without human input, have become increasingly popular – particularly in providing support. They can deliver amazing customer service experiences.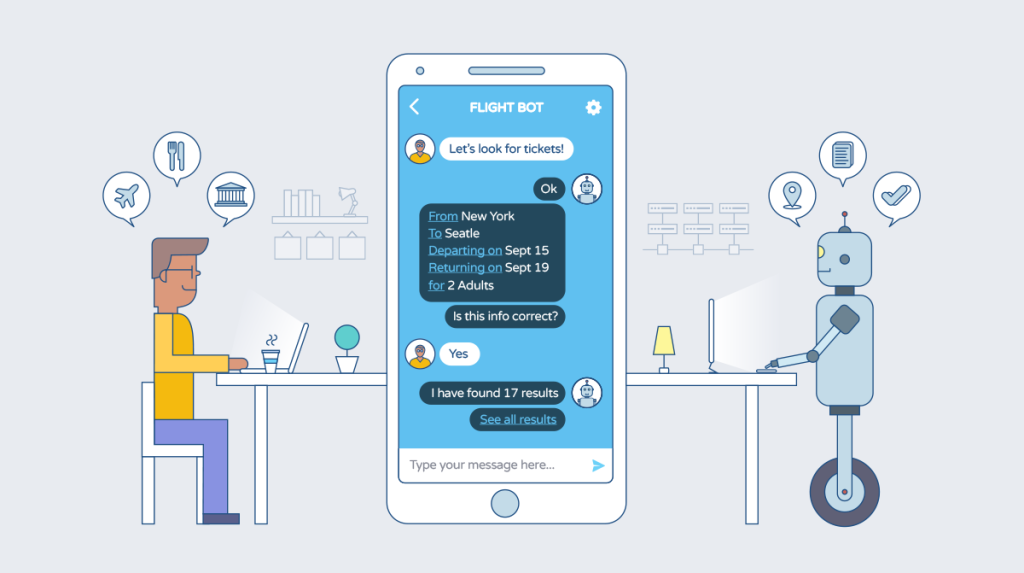 They're simple enough that even small companies can implement them and get people asking basic questions about their products answered quickly and easily. Most of these chatbots take only seconds to load up when someone clicks a contact us button on your site. If someone needs further help than what a chatbot can offer, your business can simply redirect them back into an email or give them a phone number they can call.
If you're not sure how chatbots fit into your customer service strategy, it's worth considering that today's customers want self-service features for convenience – not because they don't value live support. 
2.4 Utilize virtual assistants 
It's understandable that a company may want to keep its core operations in-house. But when it comes to customer service or print on demand helpdesk, a virtual assistant can be a great investment. They're not only ideal for handling day-to-day tasks that build up as your team scales, but they also relieve some of your team's workload. Ask any entrepreneur – they understand just how difficult hiring is, which is why outsourcing some of these tasks can be so invaluable. You have enough on your plate already!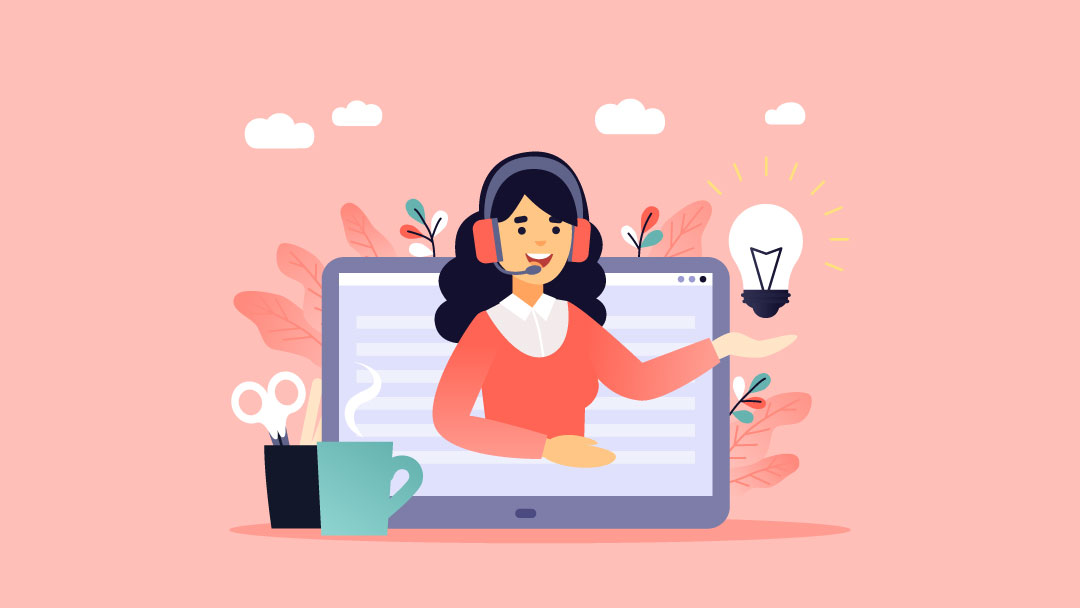 Although virtual assistants aren't humans, they can often be better at understanding what your customers want than you are. A simple tool like Olark can improve your business's response time. 
Moreover, providing a convenient way for customers to get in touch with you –  will make it easier for them to connect with your company. That said, these tools don't replace basic human interaction. When there is something that requires more complex problem-solving, then you should absolutely have a human response.
Read more about how to find and hire a top Virtual Assistant. 
2.5 Provide details FAQs list 
Whenever a customer has a question or concern, they can immediately look through their FAQs for answers. The purpose of an FAQ is to turn questions into statements and provide quick answers. By making questions easily accessible in an easy-to-read format, customers will no longer feel frustrated or confused when reaching out for help.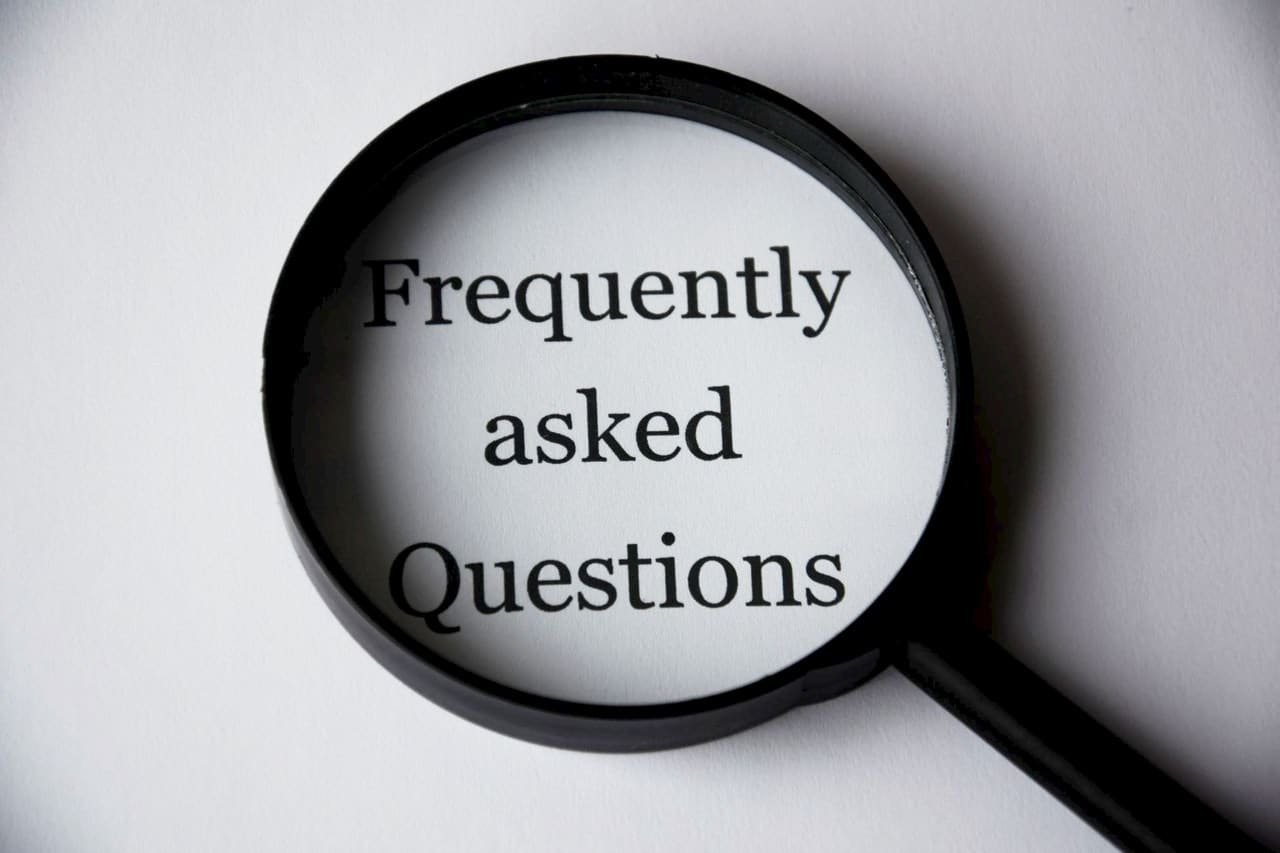 Frequently asked questions are a must for any business looking to provide top-notch customer service. You'll want to go over your company's primary FAQs and then add more detail to any frequently asked questions you may have.
If someone in your team has a question that could be answered via an FAQ, make sure there is one available – and if not, add it immediately! 
2.6 Create memorable customer experiences 
If you're a small business owner, one of your top priorities should be creating memorable customer experiences. Even if customers love your product or service, they'll easily forget about it and head elsewhere if they have a negative experience with your company. 
One of our favorite ways to foster great customer experiences is to encourage consistent interactions  – from first engagement through servicing and beyond. This means helping new customers immediately after purchase, keeping in touch with existing customers regularly, and resolving all issues efficiently when they arise.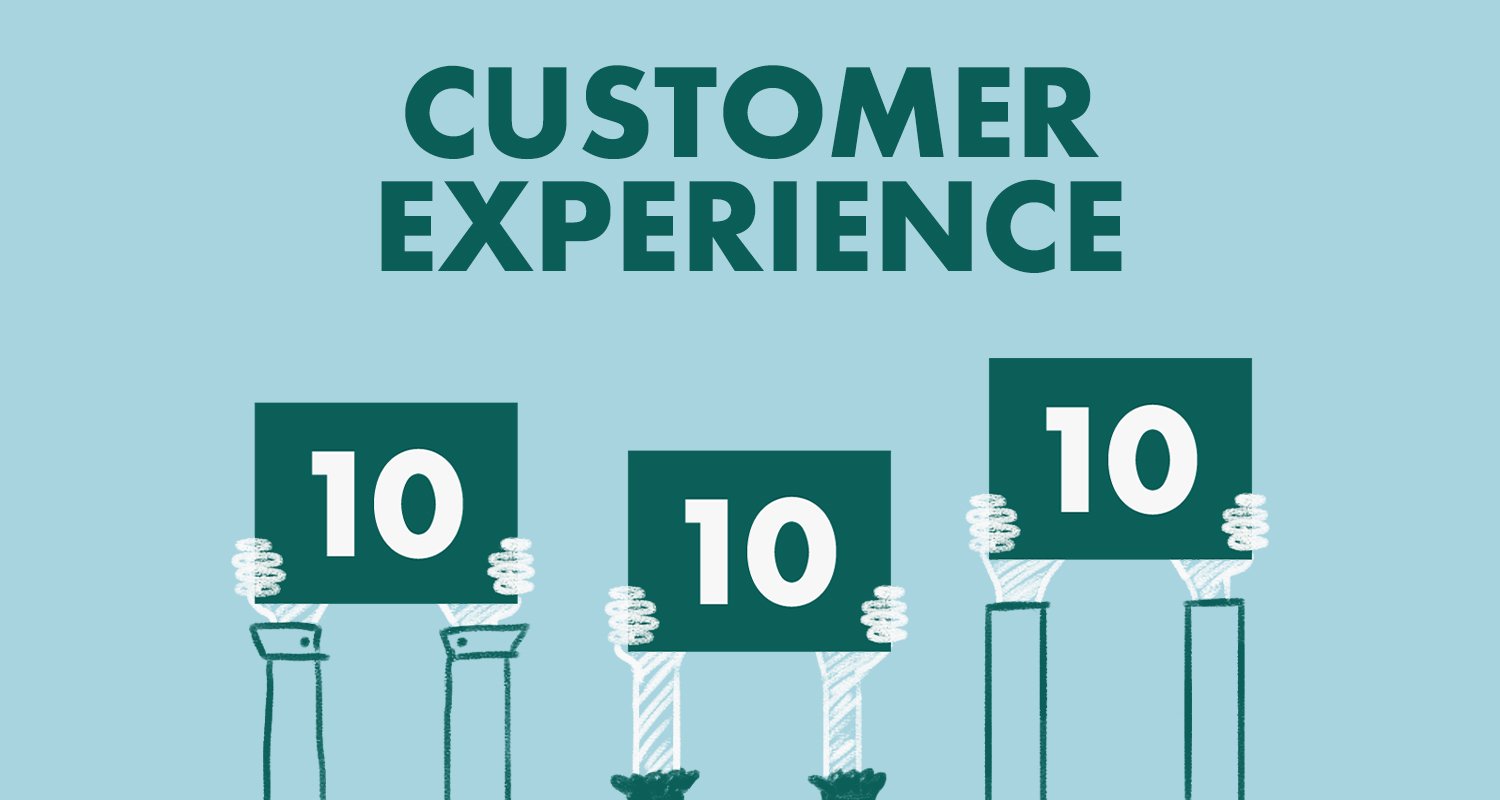 Make sure your front-line employees are comfortable interacting with customers so that any issue can be resolved before it becomes a point of frustration for either party. 
3. Best print on demand helpdesk software
There is some print on demand helpdesk software on the market, let's find out some best from the list below. 
3.1 Podorder – Support Hub – Print on demand Helpdesk Management
The Podorder Support Hub helps you to centralize all support queries in one place, enabling your team to effectively manage communications with customers and improve overall support performance. 
At Podorder Hub, sellers will centrally manage at the hub all notifications related to store information, products, orders, and customer messages on all sales platforms. With customer support, it allows sending tracking code to customers when the order is shipped, receiving and replying to messages for guests, handling returns, changing suppliers or problems related to orders, sending invoices to customers, sending thank you messages, and asking for feedback.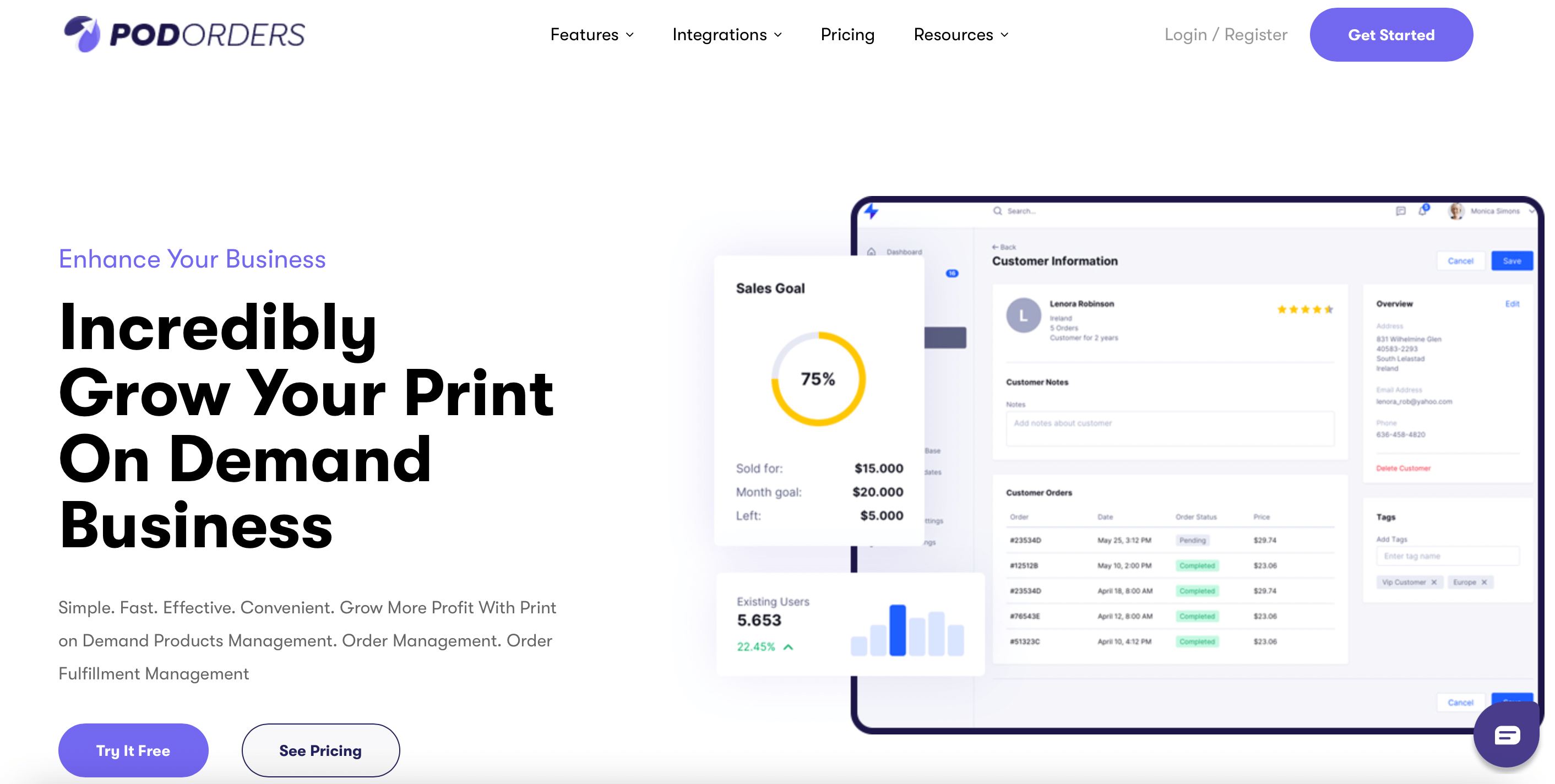 The system provides full control over customer information and helps respond faster to requests by utilizing its excellent reporting features. Advanced ticketing tools make it easy for agents to sort or filter through tickets via many different attributes such as status, priority, or type of issue being addressed. Moreover, with automated workflows for different issues including billing and shipping notifications, agents spend less time on routine tasks and more time answering inquiries.
3.2 Zendesk – Print on Demand Helpdesk 
The second company that specializes in providing print on demand helpdesk is Zendesk. Perhaps best known for its award-winning customer service tool, Zendesk has a number of additional tools that provide useful insights into your business.
One notable one is its internal communications platform, Chatter, which can be used to communicate with colleagues and deliver personalized messages to customers. If you're looking for a simpler alternative to Zendesk's main offering, then Front may just fit your needs better.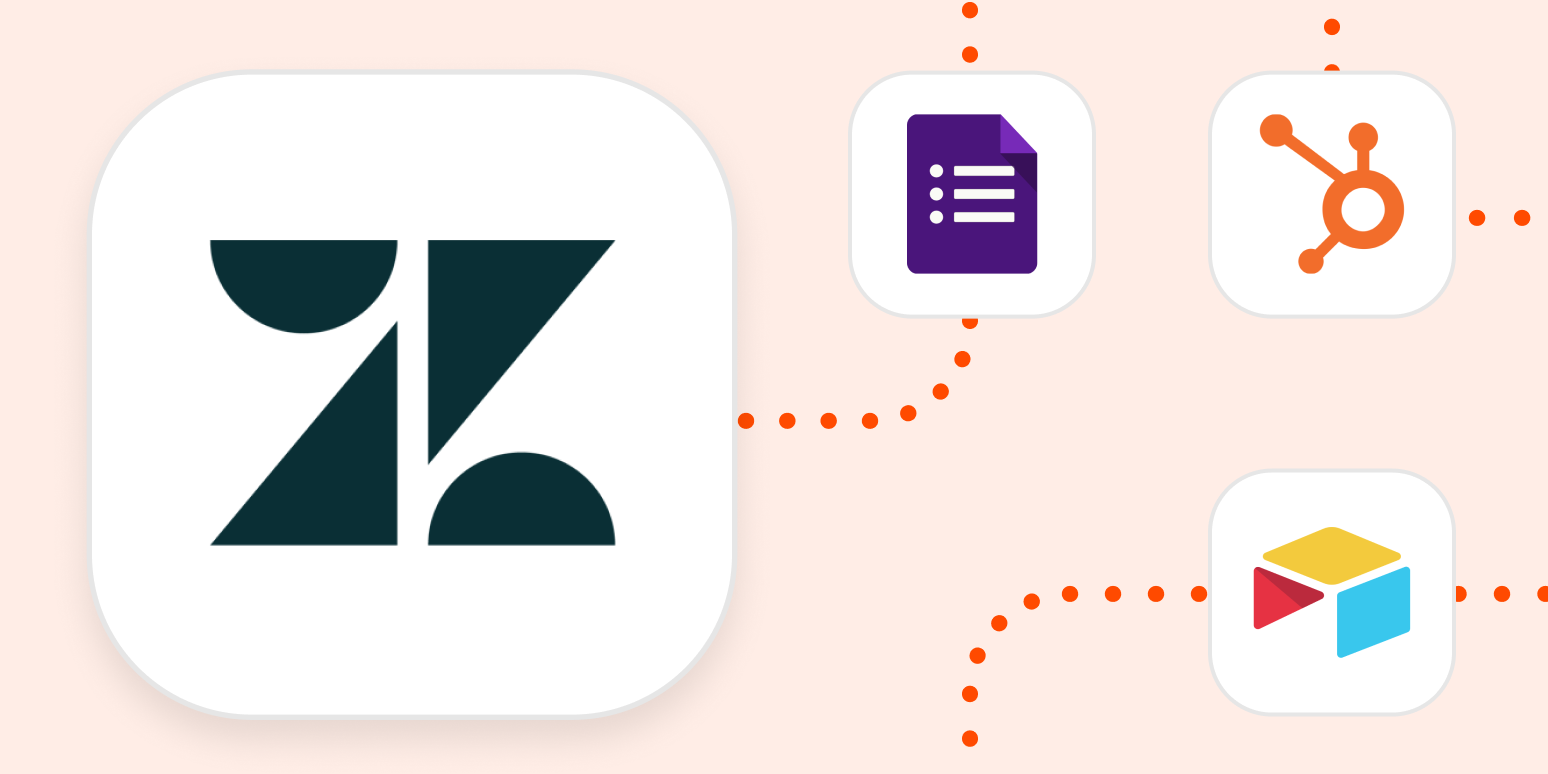 3.3 Zoho – Customer Service Software helpdesk
Zoho's Helpdesk lets you manage your company's Customer Service, Sales, and Marketing efforts. It is designed to serve as an email-based centralized communication hub with a view to monitor ticket activities, review correspondence in real-time, route emails to relevant employees and create reports on service performance.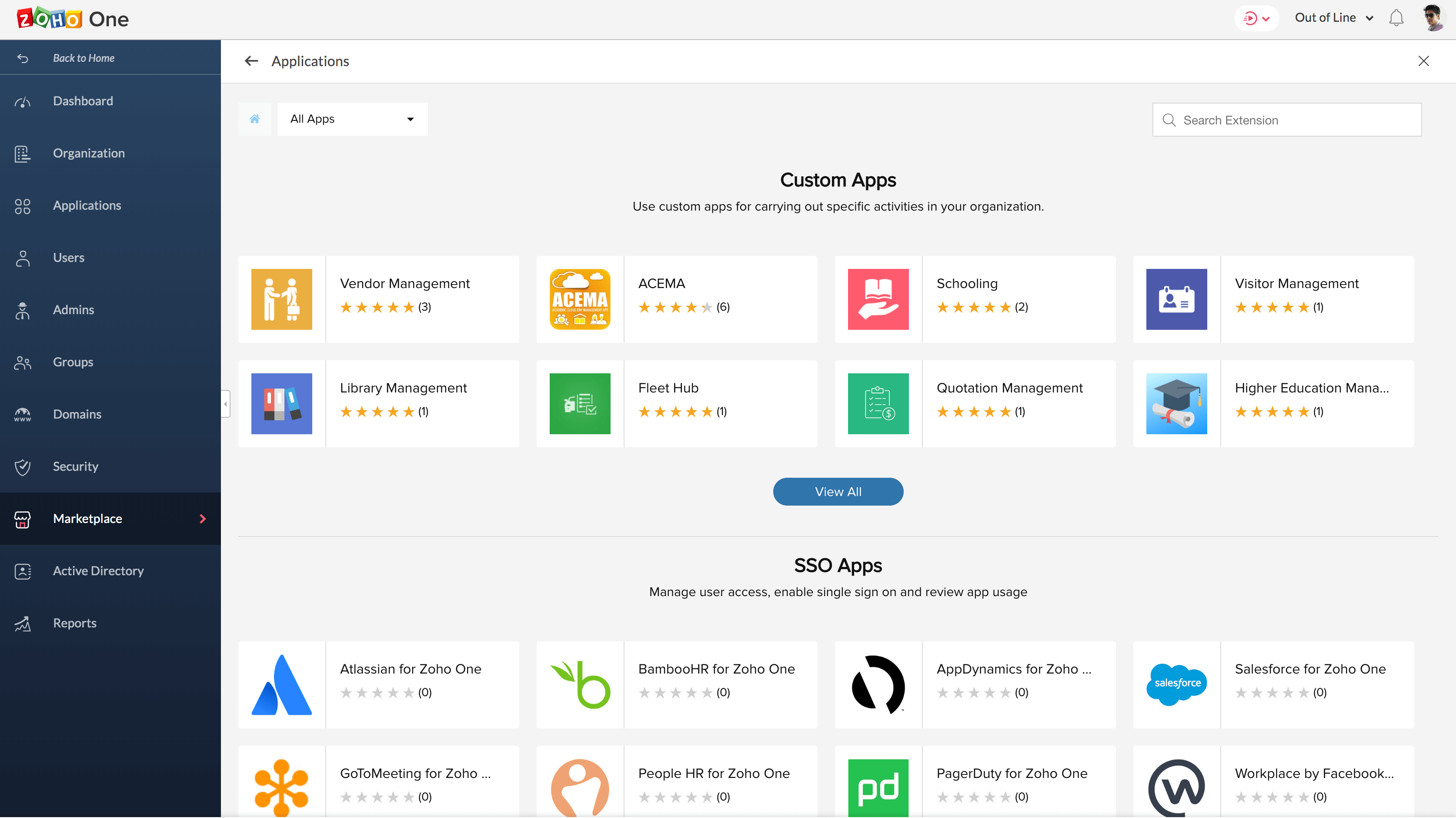 With a fully customizable ticketing system, it is capable of handling complex requests and tracking responses for all your business domains like IT support, Accounting, or Human Resources. The best part: The Software comes free of cost if you sign up for Zoho Office Premium.
3.4 Liveagent – Print on demand helpdesk 
LiveAgent is a live chat and self-service tool with agent support. In order to empower your customers, you can add a click-to-call button to any page of your website. This will redirect customers who want to talk to an agent on your company's phone number.
Live Agent Mobile App: By using LiveAgent's mobile app, it's possible for agents to access all of their contacts and stay on top of issues when they're away from their desks.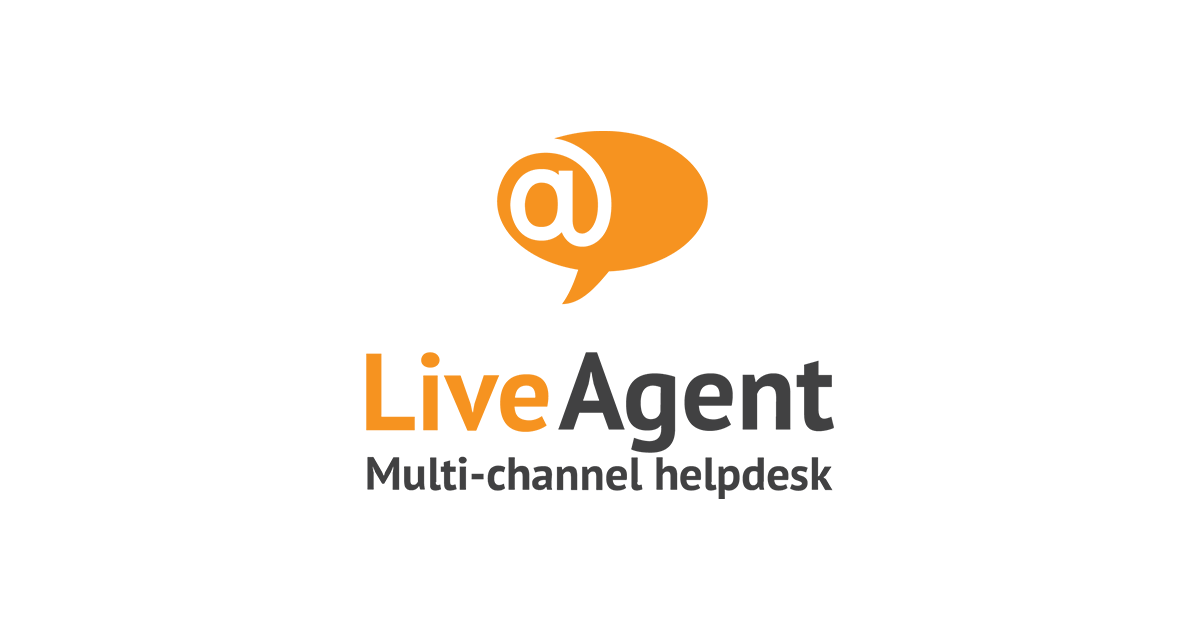 Customer Reputation Management: The customer reputation feature allows agents to see how many posts have been made about them and whether or not those posts are positive or negative. The reports also show where those comments have been posted and which social networks they've come from. 
3.5 Edesk – Ecommerce Customer service Software
Customer service has become an important part of doing business. To deliver an excellent customer experience, you need to make sure that your customers are able to reach out to you quickly and easily when they need assistance. Edesk is designed for companies with digital businesses where supporting multiple online channels is crucial. And value is delivered through multiple avenues like email, webchat, phone calls, social media, and live chat.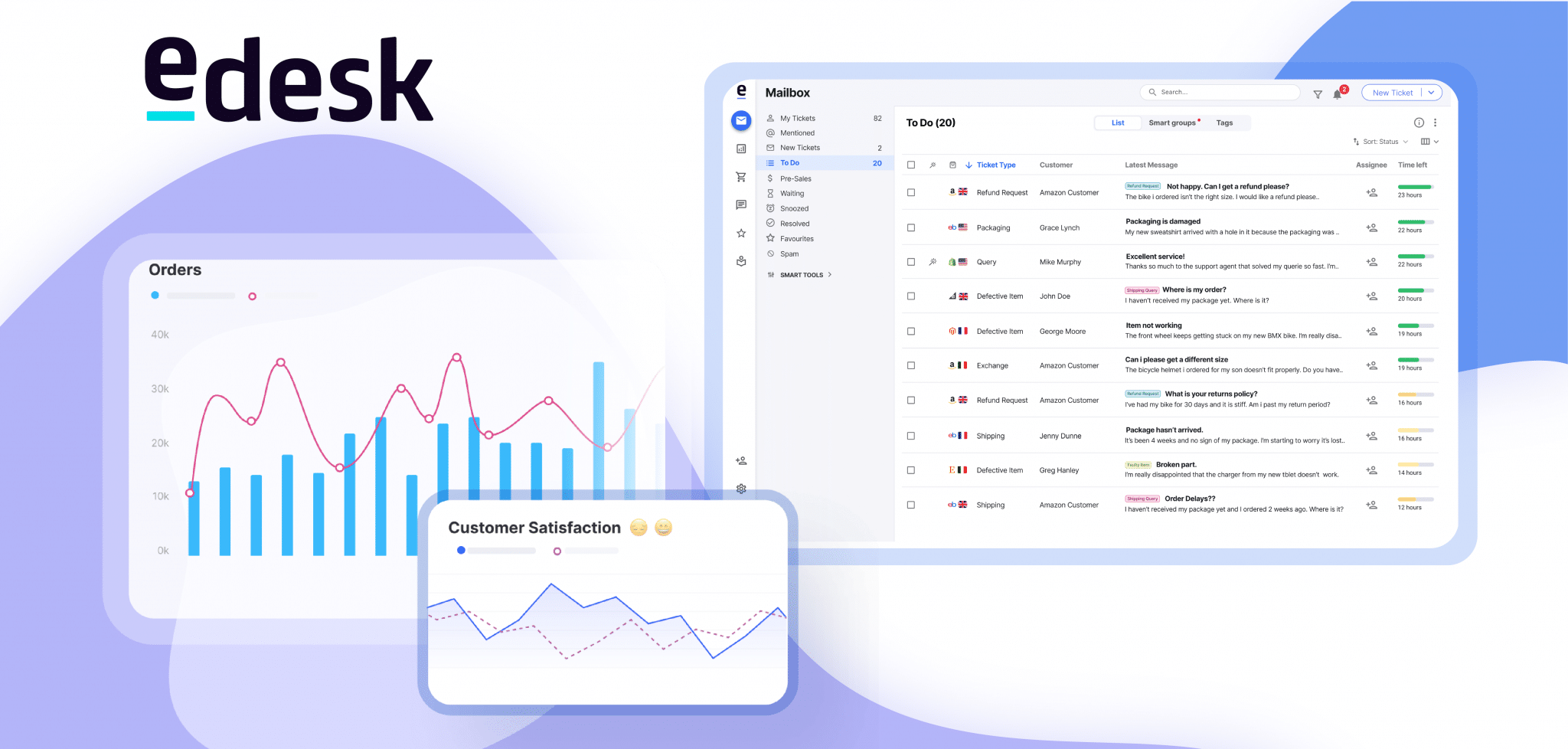 One place to handle all your support requests as well as connect seamlessly across channels. The Edesk platform helps ensure that customers get a personalized experience by allowing them to pick a preferred mode of communication (email, phone call, or even Facebook) while storing all previous communications in one place for quick reference at any time.
4. Start using print on demand helpdesk today
Customer service isn't just an added benefit of doing business – it's an integral part of creating loyal, long-term customers who will come back to you again and again, and tell all their friends about your business too. With a print on demand business, providing exceptional customer services, as well as integrating print on demand helpdesk is important. Do not forget to contact us and get a tailored plan for your business today!