eBay vs Amazon – The two most prominent platforms on the planet that every print-on-demand seller should know for the success of their online selling. However, as both those Ecommerce powerhouses have a significant impact on your annual revenues, it may be challenging to choose which one to kickstart your business. 
If you are also the one who gets confused about this problem, this article is for you! Continue reading to have a complete eBay Vs Amazon guideline and choose your niche site to develop the ideal Print-on-Demand service!
1. Ebay vs Amazon Overview – Popular Ecommerce Marketplace for Retail
For startups, you may have heard of eBay Vs Amazon, and various online platforms, but some of you might not know precisely why those companies can remain in the top ranking of eCommerce business. Before we compare the functions of those platforms, have a look at the statistics below and find out more:
1.1 eBay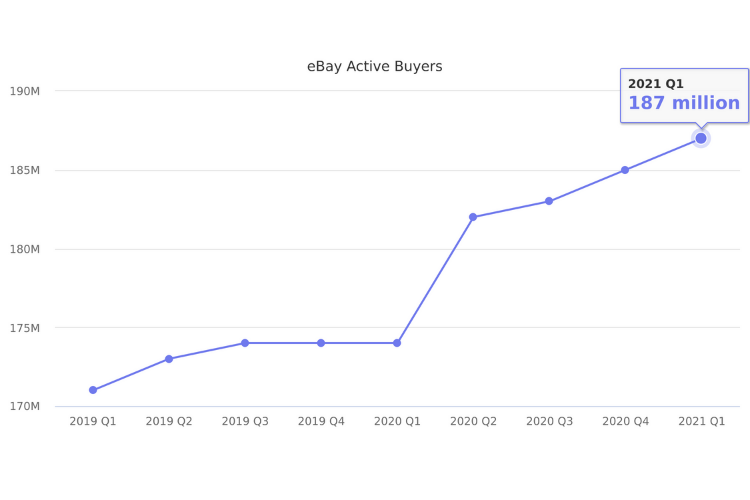 eBay is a multinational e-commerce company that fosters consumer-to-consumer and business-to-consumer sales via its website. Also, eBay is usually seen as an auction site. 
Some mammoth statistics about eBay: 
Over 180 millions buyers in 2021.

Leading global online marketplaces 2020, by GMV.

Leading online marketplaces by GMV in the US. in 2020.

Top-ranking global online marketplaces by third-party seller GMV growth in 2017.

eBay is the second leading marketplace in the U.S.

The gross merchandise volume (GMV) on eBay's marketplace hit $27.5 billion in 2021. 

28% of eBay sellers are in the U.S.

Top best products on eBay fall in the Electronics & Accessories.
1.2 Amazon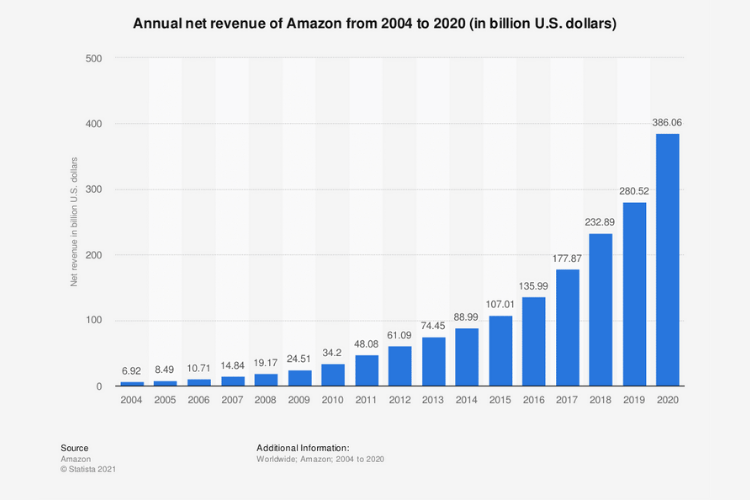 Considered the largest online retailer globally, Amazon is an online shopping website for people to shop directly from its site or a third-party seller. 
Some mammoth statistics about Amazon: 
Leading global online marketplaces 2020, by GMV.

Leading online marketplaces by GMV in the US. in 2020.

Most SMB sellers in the US. on Amazon 2020.

Leading sellers based on feedback on Amazon in Europe January 2020.

Currently, Amazon has 14 marketplaces.

Amazon marketplace sellers, product sales totaled $141.92 billion in 2018, up 19.7% from $118.57 billion in 2017.

Nearly 6 million marketplace retailers across all Amazon marketplaces.

Best sellers on Amazon.com are Electronics, Clothing, Shoes & Jewellery, Home & Kitchen, Health & Household, respectively.
2. eBay VS Amazon: Which one is the best? 
2.1 Competitiveness
eBay VS Amazon – each platform has different levels of competitiveness. If you want to start a smooth business, it would be better to understand the platform you're going to choose and your competitor's characteristics.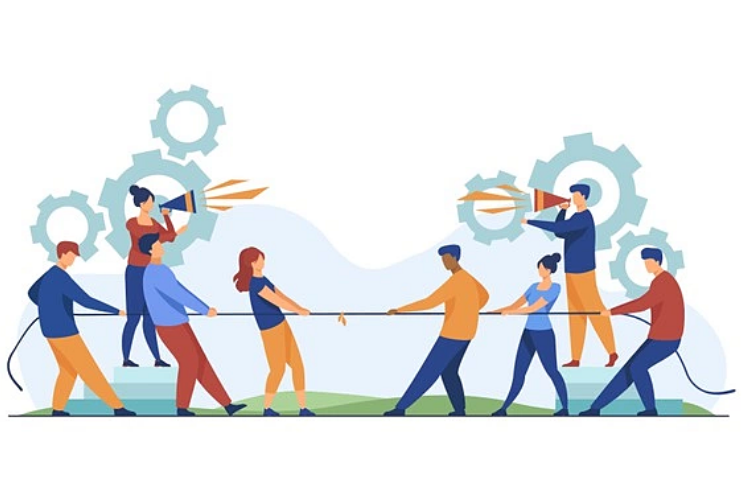 Amazon had 200,000 sellers with revenue over $50,000 and 50,000 sellers with revenue over $500,000 in 2019. 
What governs Amazon's level of competitiveness is the Amazon Product Catalog. When customers search for a particular product, Amazon will guide them to the best one no matter how many sellers display the same products in this catalog. 
Moreover, many sellers will depend on the Amazon Buy Box to increase sales. Once a seller wins the Buy Box, he can secure customers' trust and easily entice them to buy his products. 
There were 6.7 million sellers on eBay in 2017. However, most of them are low-volume sellers. 
When shopping on eBay, customers can freely compare multiple listings for the same items, which means ongoing item listings will compete with those available. However, selling on eBay seems to be less competitive than on Amazon, as there will be no "Buy Box winners," so your product can be more visible to your target audience. 
2.2 Seller Fees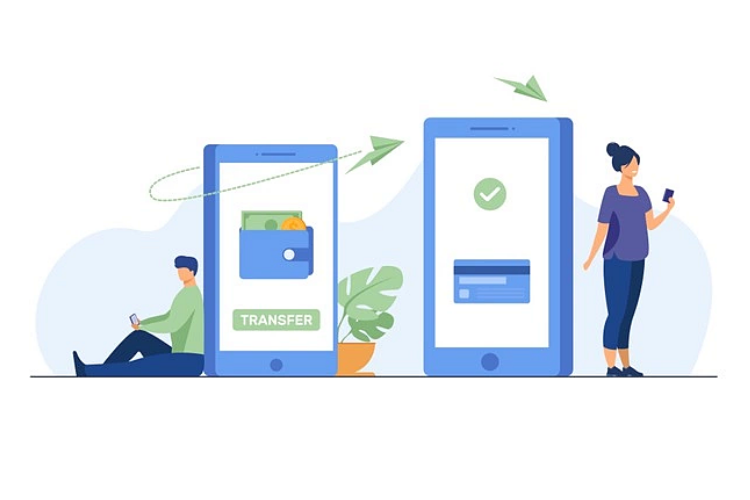 Remember to consider your budget before kicking off a business. Below, we provide some possible fees that you should pay for Amazon/eBay to administrate your website and your products better.
Amazon: 
Amazon referral fees

will be paid depending on your fulfillment methods, typically charging a 15% commission (including payment processing fees).
Individual sellers:

$0.99 fee per unit sold.

Professional sellers

: Monthly subscription fee of $39.99. You will have access to 100,000 free listings and more if you keep making regular sales.

Refund administration fees:

If a customer asks for a refund, the fee for this will either be $5.00 or 20% of the refunded charge.
eBay: 
Insertion fees:

fee for listing your products (about $0.35 per listing and category)

Final value fees:

fee for selling the product (charged as a fraction of the product's price, around 10%). Please note that if you use eBay's managed payments, the final fees will also include the processing fees in the final fees.

Payments processing fees (PayPal):

$0.30 in addition to 2.9% of the total selling price (including sales tax). 

Optional listing upgrade fees:

Adding bold font, adding a subtitle, and establishing a minimum/reserve price are all included in this fee.
2.3 Fulfillment 
When it comes to the shipping aspect, you can choose to do it yourself or collaborate with a fulfillment. A fulfillment firm is a business that handles the receipt, packing, delivery, and return of customer orders. eBay Vs Amazon – Can you guess who is the winner in this aspect?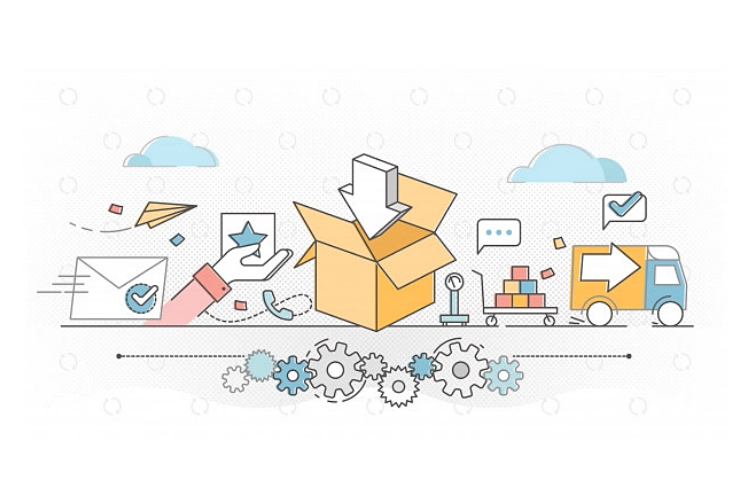 The most popular and effective fulfillment in Amazon is the Fulfillment by Amazon (FBA) – a service allowing you – the seller – to store your products in the local Amazon warehouse. FBA Service will handle all fulfillment and shipping, helping you save money and time. 
What's more, Amazon also provides customer support and removes negative feedback related to shipping. This increases the chance for you to get the Buy Box and attracts more customers. 
On the other hand, FBA is an expensive service. If you can purchase the Storage fees ($200/month to store a pallet from Oct to Dec) and handle sales tax issues in different states, FBA is a worth-spending service, after all. 
A cheaper option for sellers is the Fulfillment by Merchant, in which you have to ship the products yourself, and you are still qualified for the Amazon Prime Badge. 
Unlike Amazon, eBay doesn't have a domestic fulfillment service, so the sellers have to pick, pack and ship from their own facilities. eBay comes into use if you're selling collectibles, rare or expensive products, but not necessarily in large quantities. 
If you have your own team to handle this aspect, there's no need to worry. If not, you should carefully consider that costly option.
2.4 Advertising Options And Fees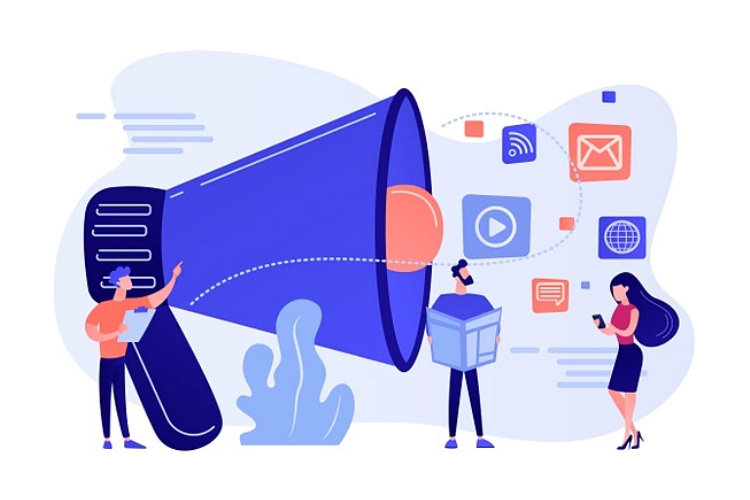 eBay Vs Amazon in advertisement option, which one is the most potential candidate?
Promoting products to more customers also needs to be taken into consideration. Both Amazon and eBay provide you with an advertisement service. Check it out to choose the one that suits you best.
In order to secure your products on the first searching page, you can use Amazon Sponsored Products. They will help you choose some specific keywords (or you can choose yourself). This is a pay-per-click service, which means you pay when someone clicks on your ads, so be aware of your ads budget. 
Advertising accounts for 25 percent of sales, and your average cost of sale (ACoS) is about 30 percent, so your selling fees are increased by 7.5 percent.
There will be a Promoted Listings service on eBay, which allows your items to stand out of listings on the eBay network and be visible to millions of active buyers. 
You will only pay when you sell an item.
2.5 Product Management System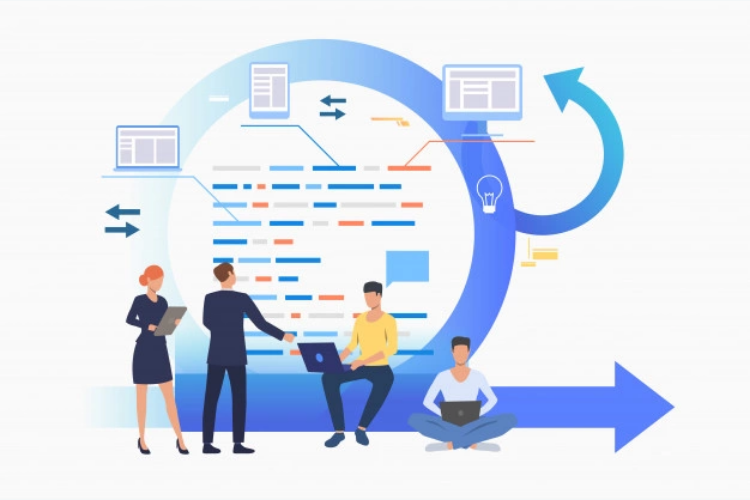 Do you have to set up everything yourself? eBay Vs Amazon – which platform is easy to manage your product? Continue reading to find out:
Amazon will only allow one listing per UPC (the bar codes you see on products). To well-manage your listings, you have to provide photos and plain text descriptions.
Unfortunately, eBay's decentralized product management structure is exceptionally perplexing. eBay allows HTML/CSS in its listings, resulting in sellers constantly trying to outdo one another in terms of sophistication and design of their listings.
2.6 International Expansion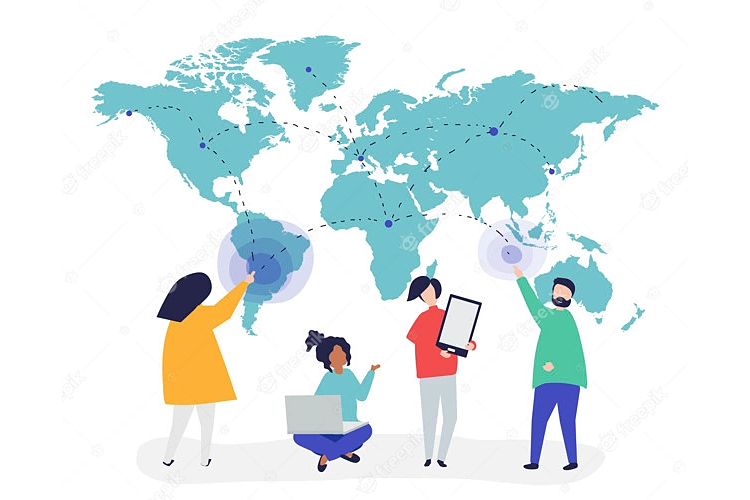 When selling on Amazon, you have to set up several accounts to promote through several markets (except for European and North American marketplace). You can display your products to your target audience in their own currency. However, the drawbacks seem to outweigh the benefits when it comes to receiving feedback – it will be kept separate, making it harder for you to build brand awareness and create a happy market.
Only one eBay account, and you can trade across 23 sites in over 100 countries. 
Although eBay doesn't have fulfillment for domestic sellers, eBay's Global Shipping Program can help you ship your product worldwide from your warehouse in your nation. This service will handle customs, imports, and the like. On the product listing, the buyer will see a single price that includes all extras. You only have to pay to have products delivered to your local warehouse.
2.7 Building Brand Awareness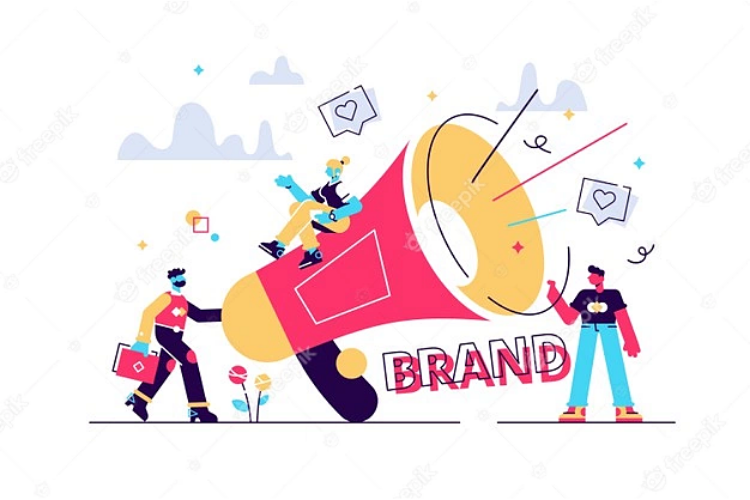 As stated earlier in the International Expansion options, the fact that having one account per marketplace will hinder building your brand awareness. 
Moreover, Amazon conceals every detail about the customer, especially their email addresses. They also severely limit the amount of branding you can use on your products by restricting HTML/CSS.
eBay is more suitable than Amazon when building good relationships with customers via email marketing. You can use Mailchimp's eBay integration to email customers after purchasing and ask whether they want to sign up for a relevant ebook.
2.8 Manage Payment Methods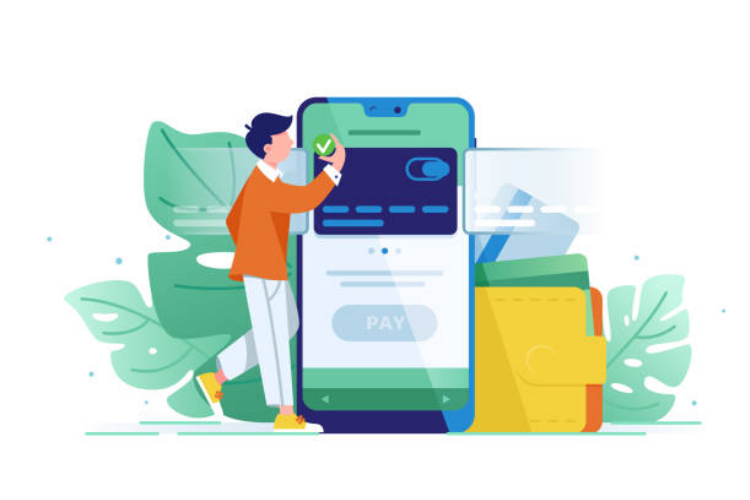 Amazon accepts a wide variety of payment methods, including credit cards, debit cards, checking accounts, gift cards, Amazon Pay, bank transfer, product vouchers, and invoices….and each of them have their own rules of usage.
Since 2003, PayPal has been eBay's primary payment method. Whenever PayPal processes a transaction, you will charge a processing fee of 2.9 percent of the transaction amount plus a fixed fee.
2.9 Product Quality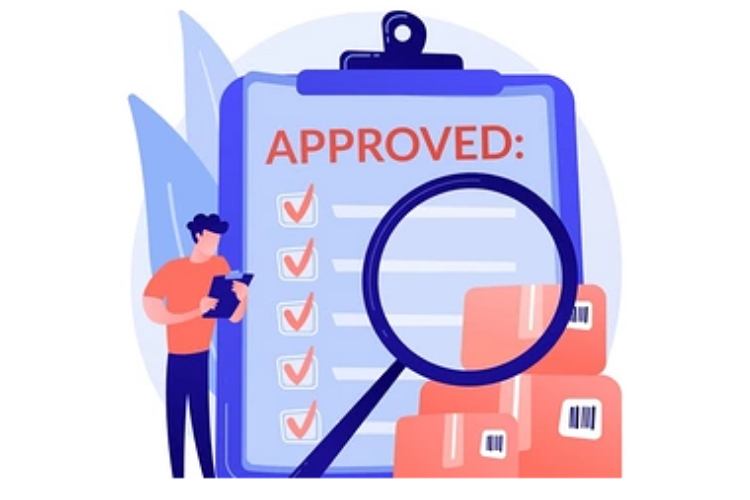 You can sell most product types, apart from secondhand, customized, unique one-off products and impulse buy items. 
Therefore, it is no wonder that almost 70% of consumers use Amazon as a search engine if they want to look for brand-new and essential items.
eBay's auction business model is ideal for selling categories such as used products, collectibles, eBay Motors, customized/unique products, and so on. Therefore, print-on-demand businesses can easily promote their print designs on eBay.
Also, eBay does not restrict what can be sold on the site based on the quality of a product.
2.10 Product Safety Policy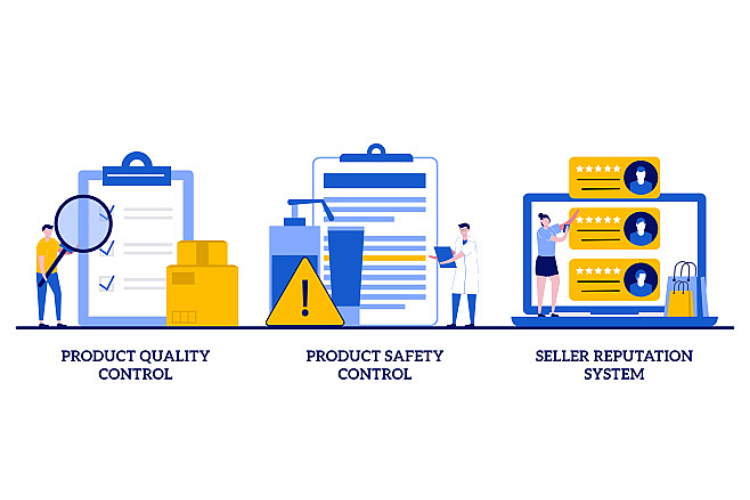 One last important aspect you should not be reluctant to when choosing which platform to sell online is the safety of the customer shopping experience. Will they feel secure towards your products?
As a seller, following Amazon's Product Safety and Compliance rules and policies can boost your chances of success and assist you in avoiding activities that may result in blocked listings or even prevent you from selling on Amazon. You can go to Amazon to read more about the listing restrictions.
eBay created the eBay Product Safety Guide to alert sellers that certain products may not fulfill compliance criteria. It's also important to remember that if you buy clearance merchandise, some of it may have been subject to a recall between disposal and your advertising the goods on marketplaces.
3. So…eBay or Amazon?
Let's review the pros and cons of the ten above aspects, which we have compiled from many sources to make a comparison between eBay VS Amazon:
No.
Criteria
eBay
Amazon 

1

Competitiveness

Products more easily approach customers.

→  Winner

Sellers compete to win the Buy Box to have more customers.

2

Seller Fees

Insertion fees

Final value fees

Paypal processing fees

→  Winner

Amazon referral fees

Individual/Professional sellers

Refund administration fees

3

Fulfillment

Have to pick, pack, and ship yourself. 

Fulfillment by Amazon service will pick, pack and ship products for you.

→ Winner

4

Advertising Options And Fees

Promoted Listings

-> pay when selling an item

Amazon Sponsored Products -> one-per-click service

→ Winner

5

Product Management System

sellers have to outdo one another in terms of sophistication and design of their listings.

need to provide photos and plain text descriptions.

→ Winner

6

International Expansion 

one account for all marketplace

→ Winner

one account per marketplace

7

Building Brand Awareness

approach customers by using Mailchimp's eBay integration to email customers after they purchase

→ Winner

hide every detail about the customer

8

Manage Payment Methods

PayPal

accepts a wide variety of payment methods

→ Winner

9

Product Quality

suitable for used or customized products

suitable for brand-new items

→ Winner

10

Product Safety Policy

Each Ecommerce platform has their own policies to restrict some product categories.
So…eBay Vs Amazon, which one is the best?
Our last words are that it is up to your business model which niche platform is the one for you, and you can both increase sales and gain customer's trust on those websites. Consider every aspect and carefully make plans in advance to find the best platform for you. This is your chance to kickstart a successful business career!