Print On Demand kitchenware is one of the online businesses going on sale during the lockdown, confirming an increasing number of people prefer online shopping products that serve their stay-at-home lifestyles. Chances for entrepreneurs have come.
Have a look at the top 10 trendy print-on-demand kitchen and dining supplies that you can put a design on and approach your customer base.
1. What is Print On Demand Kitchenware?

1.1 Definition of Print On Demand
When talking about online business, the first thing that comes to mind is the process of selling and purchasing, or generally, a platform where people can freely shop whatever they want: Shopee, Lazada, to name a few.
The Print On Demand service, on the other hand, is a little different. According to Wikipedia, it is a printing business process allowing you to wait until your company receives an order before printing your designs, permitting single or small quantity prints.
1.2 Print On Demand Kitchenware
The Print-on-Demand business can offer a wide range of products. T-shirts, leggings, phone cases, or more of the same, could be the top sellers in this market. Kitchen supplies are not an exception. Print On Demand Kitchenware is merchandise that you can put your design on and sell to customers who love to decorate their kitchen surroundings. It is one of the product types that every Print On Demand seller should factor in.
Here are reasons why we should kick off the Print On Demand Kitchenware business.
2. Why Sell Print on Demand Kitchenware?

2.1 Decor kitchen space with low cost
Print On Demand Kitchenware allows sellers to start this business without worrying about their budget. As you only have to print your designs when receiving an order, inventory is no longer a burden for the Print On Demand service.
Once identifying your target audience is the one who loves decorating their kitchen space with printing products, you can easily convince them to purchase your aesthetic designs with low investment.
2.2 Customize your products at any time
Not every design is our cup of tea. Therefore, you will have to review and edit your samples based on personalization so that you can sell more products in the future. Using the Print On Demand business model, you can customize your designs until both you and your customers are satisfied with the results.
2.3 Create a cozy atmosphere for customers
Another tip that you can entice your audience to buy your printing kitchen supplies is that your merchandise can help their kitchen space become comfortable. Target those who are in love with attractive printing kitchenware and promote your products to them. Additionally, it aids in building stronger relationships with loyal customers.
3. Top 10 On-Trend Print On Demand Kitchenware
3.1 Coffee Mug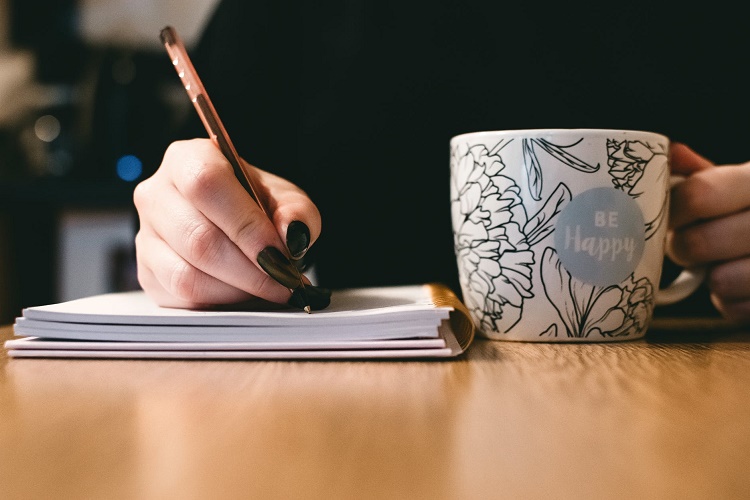 Coffee mugs are a product type that sellers should consider, as it is a must-have product for those who prefer coffee and coziness. You can easily customize anything on the mug. It can be something related to coffee, or home, or family. However, remember to link your products with your target audience. For example, your last-month feedback indicated a tendency for the ongoing growth of animal-print mugs. In this case, you should grasp this chance and customize your designs based on the trend.
3.2 Apron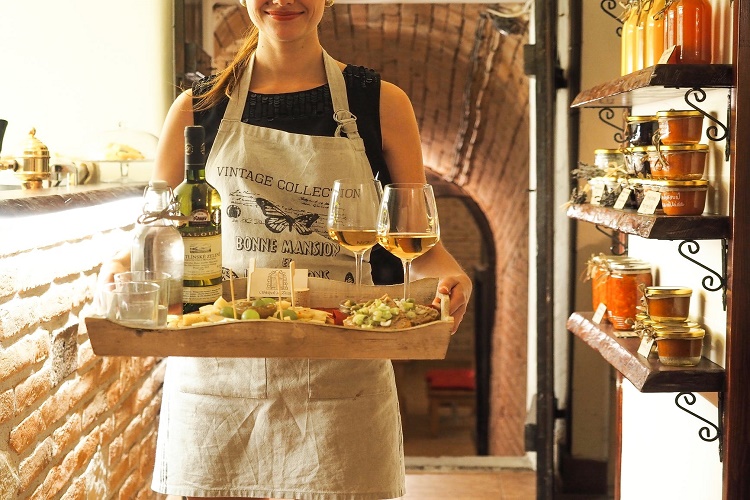 Chef and cooking lovers are always big fans of aprons. It would be more special if you can sell aprons with ornamental designs on them. A print-on-demand apron can be either minimal or colorful, depending on your customer preferences.
3.3 Food Serving Tray
Food serving trays would be a suitable suggestion for those who love decorating their meal. One way to approach this customer base is to convince your buyers that your decorative trays will suitably match their freshly baked cookies, thus creating an eye-catching look and increasing the taste.
3.4 Water Bottle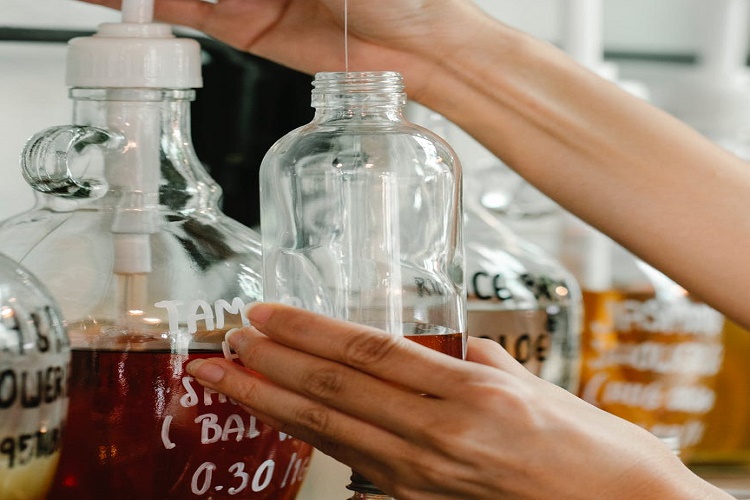 A non-design water bottle seems to be a little boring, especially for those who have children. Their kids would prefer some water bottles with colorful and creative designs. Children can even bring those bottles to school.
3.5 Boxed lunch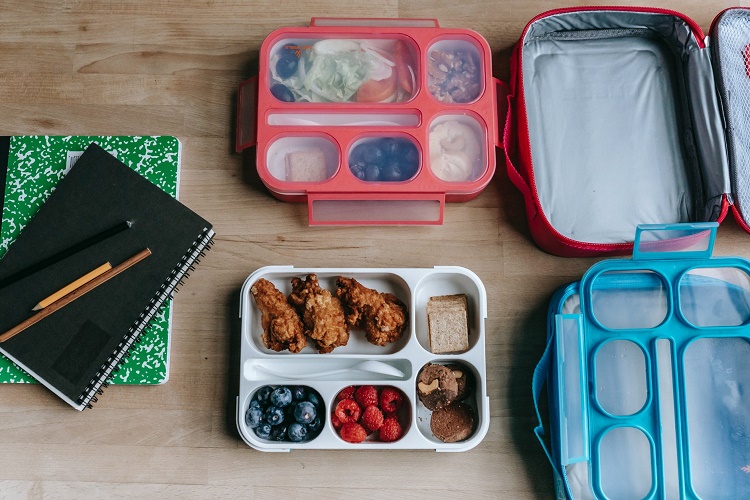 If your target audience is the one who usually takes their lunch along with them to the workplace, you should consider customized boxed lunches. To sell this product type, you can approach the consumers by boosting the benefit of a designated boxed lunch that can create a comfortable atmosphere when enjoying your meal at work.
3.6 Silicon bowl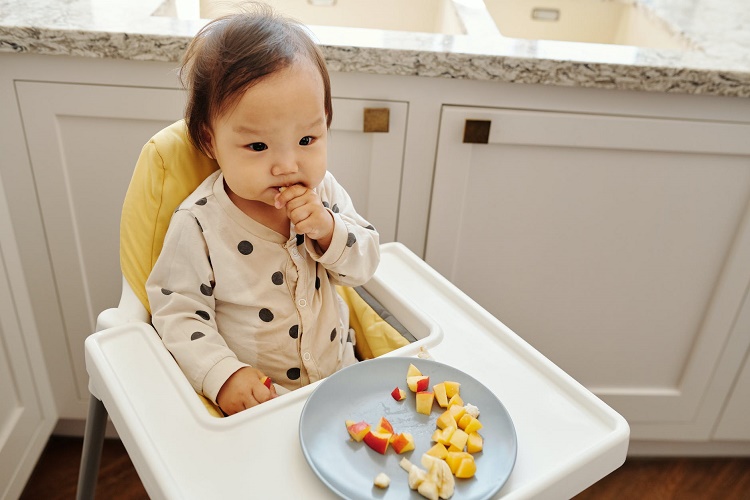 This product type will best suit babies and kids below 8. Colorful and artistic things can boost the creativity and intelligence of a child – you can utilize this insight to convince your customers to buy your printing silicon bowls.
3.7 Chef Jacket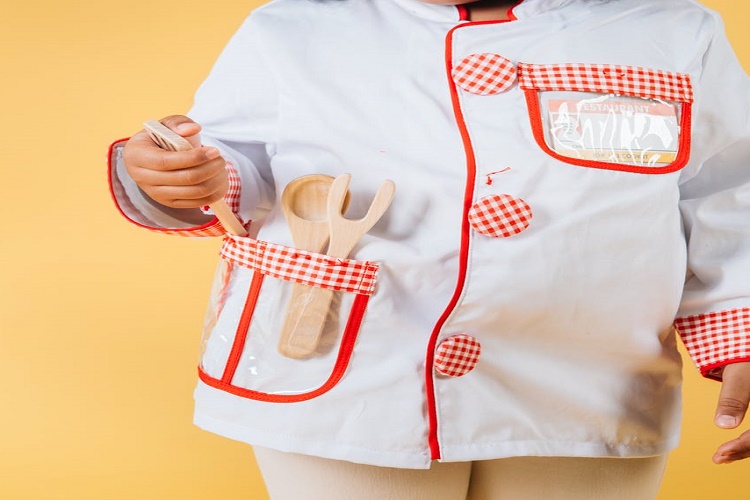 Chef jackets can be the best print-on-demand kitchenware gift to sell for those who have friends working as a chef. For this merchandise type, sellers should design related to the minimalist styles and choose a light color. If your customers only prefer a white-label chef jacket, you can customize this product by printing the customer's name on it, which will help them feel more professional in their working styles.
3.8 Kitchen Towel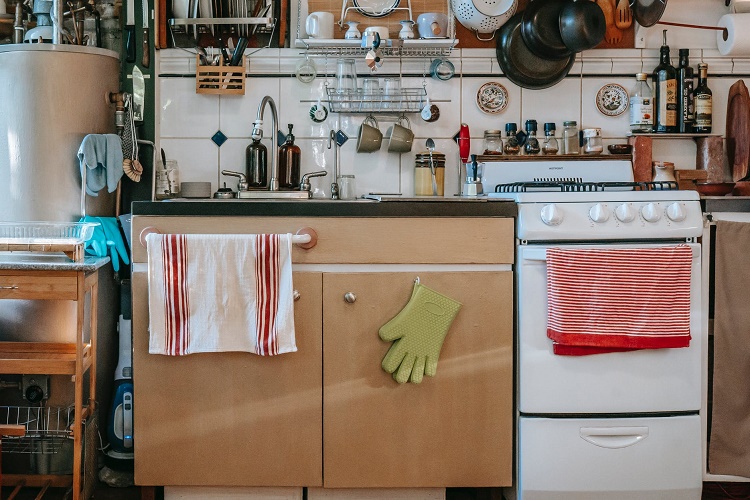 Another print-on-demand kitchenware to be considered is a kitchen towel. In order to boost this product sales, your target audience should be those who love to have something lively, aesthetic, or gorgeous surrounding their kitchen space.
3.9 Oven Gloves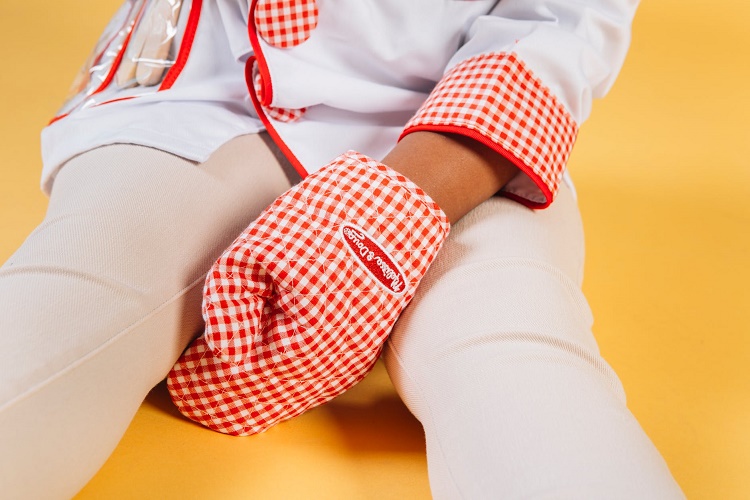 Besides food serving trays, oven gloves can also be print-on-demand kitchenware to sell for baking lovers. Potential audiences can be those who love adorable stuff for their kitchen surroundings.
3.10 Food Container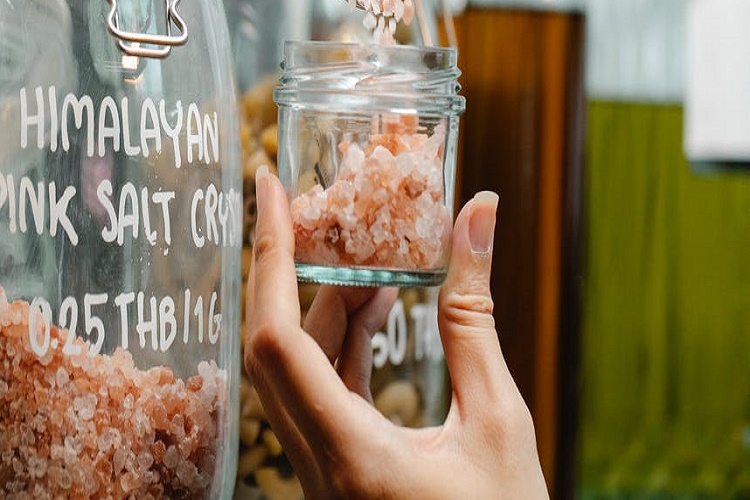 Like adding designs on boxed lunches, you can also customize food containers to add more coziness to the customer's home place. A simple way to promote this product type is to ensure your audience that your print-on-demand kitchenware is different from undecorated contained food boxes.
4. In a nutshell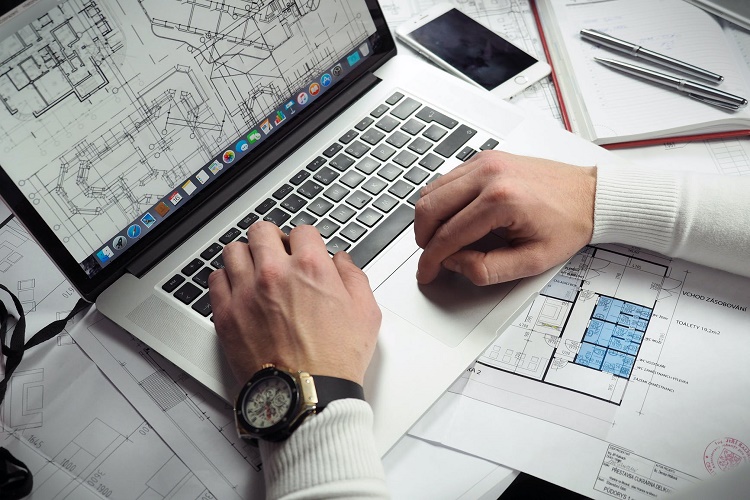 After all, versatility is the key to attract more customers – this is our best advice to you when considering which kitchen and dining merchandise to sell. Moreover, Print on demand Kitchenware is just one of the many products you can personalize with your design. To reach as many customers as possible, you should conduct thorough market research to approach as many customers as possible, as some people might prefer to shop for items necessary for their working and studying from home, and kitchenware is one of those types suitable during the quarantine.