One of the most notable aspects of print-on-demand business is its scalability. Because the costs are considerably cheaper than for traditional brick-and-mortar businesses, it is much easier to expand and grow. Especially when eBay allows for multiple eBay accounts for businesses. Is It A Great Idea to Have Multiple eBay Accounts in 2022? Let explore in our following blog: 

Is having multiple eBay accounts the best option for your print-on-demand business? If it's Yes and when is the best time to do it? What are the most effective strategies? This post will answer all of your questions and teach you all you need to know about managing multiple eBay accounts.
1. How to create an eBay account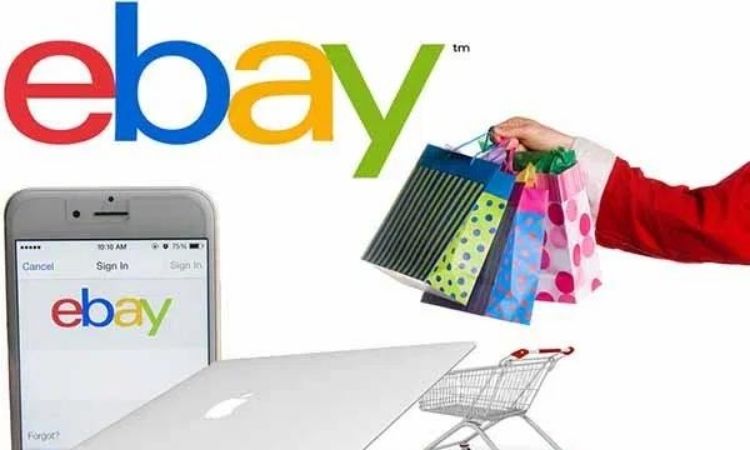 1.1. Creating an eBay account using Facebook
You can establish an eBay account if you have a Facebook account. This easy way should start with the Registration Page in eBay. Here choose "Continue with Facebook" to continue signing in an eBay account with Facebook. Then, log in to your Facebook profile and share your public profile and email address. Here, remember to confirm your email address for your eBay account and click "Create an account" to continue. That's all steps you should follow to create an eBay account with Facebook.
We'll use this information to set up an account for you and send you an email to confirm your account information. If an eBay account with the same email address as your Facebook account already exists, you'll be required to enter your eBay password to link your accounts.
1.2. Creating an eBay account using Google
If you already have a Google account, you may use it to sign up for an eBay account. First, click on the Registration page in eBay.com and choose "Continue with Google" to continue signing in. Then, sign in with your own Google account and permit eBay to access your public profile and email address. Next, confirm your email address which is chosen to use for your eBay account. Finally, choose "Create an account". Here you get an eBay account already!
Amazon will use this information to set up an account for you and send you an email to confirm your account information. If an eBay account with the same email address as your Google account already exists, you'll be required to enter your eBay password to link your accounts.
2.3. Creating an eBay account using Apple
You can also use Apple ID to create an eBay account. On the Registration screen, you first choose to Continue with Apple. Enter your Apple ID and then touch the arrow. The next step is to enter and click your Apple account password. Select "Allow" from the pop-up menu. Next, input the 6-digit Apple Verification code you received through email. Select "Trust this browser". Finally, click "Continue" to register for an eBay account.
If you already have an eBay account with the email address you provide for your Apple ID, you'll be required to enter your eBay password in order to link your accounts. You will be presented with two options: Share my email or Hide my email. Selecting Share my email logs you in to your existing account and streamlines the sign-in, account recovery, and account verification processes. If you select Hide my email, you'll be prompted to set up a new account with a private relay email address. To establish a new account, you must first enter a userID and password.
With the following steps, you need to find your private relay email used for eBay:
On your iOs device, please go to Settings > choose Apple ID > Set Password & Security. 

Select Apps using Apple ID.

Select eBay.

Under HIDE MY EMAIL > This App received, you'll see your private relay email, ending in @privaterelay.appleid.com.
2. Can I have multiple eBay accounts?
The habit of having multiple eBay accounts unquestionably offers advantages (and also some Cons). Many sellers, however, ask if it is legal to have more than one eBay account.
The answer is unequivocally YES! eBay explicitly notes (see screenshot below) that having multiple eBay accounts is entirely legal, unless you are doing so to violate eBay's best practices, regulations, and guidelines on selling limitations and prohibitions.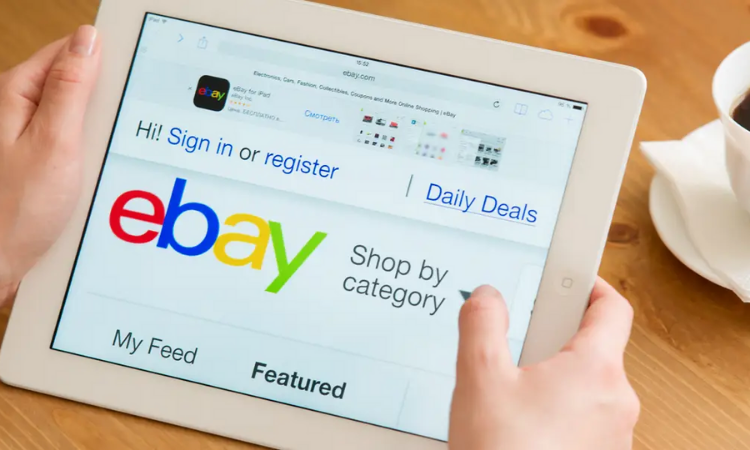 Not at all. Pay close attention! If you have several accounts and one of them is suspended for inappropriate activity, the others may be restricted as well. Because eBay's algorithms are quite adept at detecting linked accounts, a multiple-ID method is not a viable solution to suspensions.
Finally, YES, you may establish multiple eBay accounts, but only if you follow eBay's regulations.
Remember the following factors while creating a new account:
If you just buy items on eBay, you should consider keeping a hidden past.

Sellers may improve their branding by setting up a different account for each item they sell.

If you're a seller, you should set up a separate buying account to prevent misunderstandings with other sellers from affecting your selling account.

Also, if you have a trademark that isn't registered on your initial eBay ID, make sure you've reported it so that no one else may use it.

You may use your prior bank or credit card information on as many

multiple eBay accounts

as you like.
With this in mind, you may create the remaining accounts by following the procedures indicated below.
Go to https://reg.ebay.com/reg/PartialReg?ru= to register an account.

Enter a one-of-a-kind first and last name.

Enter a different email address than the one you used to create the first account.

Make a password that is both unique and strong.

To complete the procedure, click the "Create Account" button.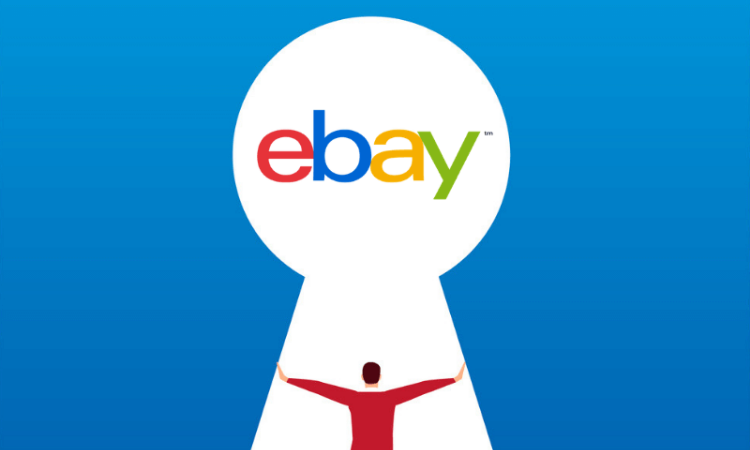 Unless the multiple eBay accounts user frequently violates eBay's selling regulations, the ban or suspension is extremely unusual. For example, selling illegal products on eBay may result in the closure of your account. Furthermore, if you have an untrustworthy print on demand who compels you to make frequent refunds, the poor feedback connected with this behavior may result in the suspension of your eBay account.
The use of multiple accounts to circumvent eBay's purchasing or selling limits is strictly forbidden.
By using multiple eBay accounts sellers, you are expected to handle your multiple accounts and your business proactively and efficiently in order to guarantee a good online buying and selling experience. But please note that be careful with your multiple accounts. Because if one of your accounts has been suspended, others will be the same. If you're experiencing difficulties creating new eBay accounts or need help restoring banned or suspended ones, you may contact eBay customer service experts for assistance.
3. Benefits of owning multiple eBay accounts
There are several reasons why eBay customers might want to create multiple accounts. Some examples are:
You may want to maintain various accounts for different product lines: for example, you might have one seller ID for clothes and another for shoes; or one seller ID for selling new things and another for selling pre-owned items.

Having several selling IDs enables you to benefit from diverse branding and improved audience targeting (i.e. sell to different niches).

You may experiment with various pricing methods and SEO improvements.

Each seller ID has its own rating, therefore a few poor reviews will not have an impact on all other accounts.

You may wish to have one account for purchases and another (or more) for sales.

Separately listing products enables merchants to manage their inventory more efficiently. For example, if a person specialized in apparel, she may want one account for garments and another for everything else. Alternatively, a seller may prefer to keep goods acquired for resale apart from their personal belongings.

It is also possible to benefit from compartmentalizing your bookkeeping. Keeping the accounting separate makes it easier to track sales, profitability, and costs than if the product was mixed together.

Having a backup shop can also help sellers keep their business continuing if one account receives a large amount of bad feedback in a short period of time. This is possible with eBay's detailed seller ratings (DSRs), a review system in which customers may assess the seller particularly for the benefit of other purchasers, and buyer feedback is crucial to a seller's success.
4. eBay's Policy on Multiple Accounts
Though selling using several accounts is permitted, there are a few things you should know about eBay and the usage of numerous accounts:
Separate Identification: Each eBay account must have a separate seller ID and email address.

Cross-Referencing is not permitted: According to eBay regulations, sellers may not cross-reference their accounts in listings, which means they may not advertise one business using another account. Sellers can link to goods or categories in the same shop or account.

Suspension Isn't Resolved by Having Multiple Accounts: If you've been suspended, don't just create a new account in the hopes of resuming your company. This is why, before you get into any problems, you should open a second account. eBay's proprietary systems and data are quite effective at connecting similar accounts, and you'll notice that your new account is swiftly terminated if the problems with your previous account haven't been handled.

As a knee-jerk reaction, registering a new account during an existing suspension will get you in more difficulty than attempting to fix the issues on your single current account.
5. How to manage multiple eBay accounts
We've already discussed the benefits of having multiple eBay accounts, but what about the drawbacks?
Managing multiple eBay accounts takes a lot of effort since you have to keep the inventory on both accounts matched after each transaction to avoid overselling. This issue is exacerbated if you also utilize other platforms, such as Etsy, Amazon, or Shopify.
You've probably put a lot of time and effort into creating your listings, and you don't want to lose all of that work when switching items from one store to another.
Also, keep in mind that you should always apply identical modifications to comparable listings.
This is already a significant amount of additional labor, even before we include human errors, which, as we all know, occur far more frequently than we would want. You will suffer as a result of this in the absence of adequate automation.
6. Manage Print on demand on Multiple eBay Accounts with Podorder
6.1 Podorder – Manage Print on Demand eBay with Multiple Seller Accounts
Podorder is a print-on-demand software platform that helps sellers manage their whole print-on-demand company across numerous selling channels such as eBay, Amazon, Etsy, and others. Sellers can manage their items, orders, and orders worldwide with no effort. Otherwise, Podorder gives you a potential chance to connect with multiple eBay accounts which is mentioned as a great way to organize your stores.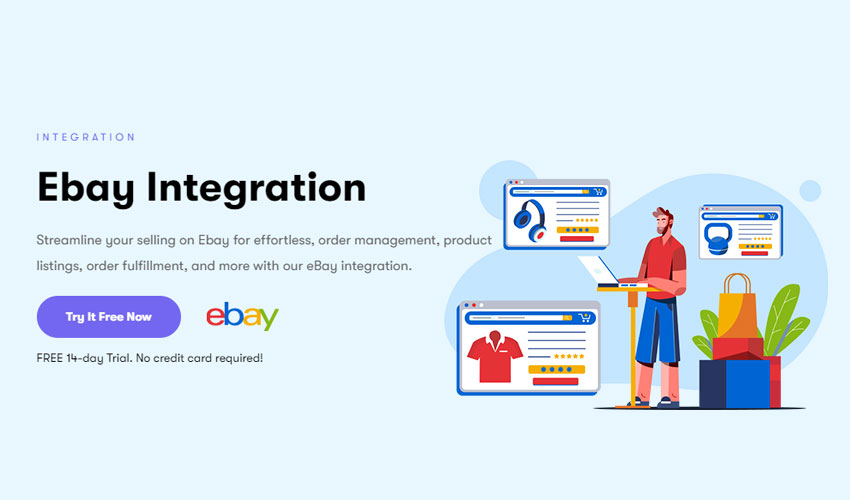 6.1 How to Manage Print on Demand on eBay with Multiple Seller Ebay accounts
To do that, you have to follow these simple steps below: 
Integrated with multiple eBay accounts
Depending on your Podorder plan, you will have the right to access to different numbers of eBay accounts. Hence, if you want to manage for multiple eBay seller accounts, you should choose a Professional and agency plan.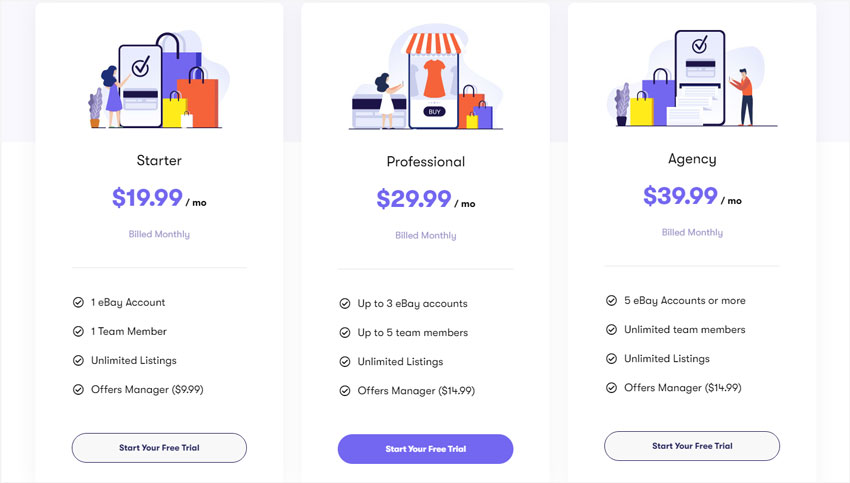 On the dashboard of Podorder, you can connect Podorder with your multiple eBay seller account with the following steps:
Podorder Dashboard > Stores > Connect with eBay > Insert API
Create your own items on hub and upload them into your eBay stores
With about 100+ premade product types of multiple fulfillment integrations in Podorder, you can create products with plenty of variations. There are many internal products and external products. All products of multiple stores can be created and managed here. After that, they can be uploaded/scheduled manually or automatically to market at once or single.
Manage all your print on demand orders on eBay and fulfillment services on hub in Podorder
All print-on-demand orders from the eBay market are synced automatically here. You can process to map order with suitable fulfillment, even you can change to other fulfillment if needs. After that, you can track the order status with processing, in production, fulfilled, refund, trash… When an order is fulfilled, Podorder system will be synced with the fulfillment system and Get tracking code to send them to your buyers
Manage eBay support via Podorder Hub
Manage all messages and emails from clients and customers, and notifications related to eBay through Podorder. Send an invoice and handle refunding activities for customers on Podorder hub
7. Final thought
As been said above, having multiple eBay accounts brings you a lot of benefits to sell and manage your stores on eBay. Sign in now and get your journey bright with multiple eBay accounts from now on.