Did you know that in the United States alone, eCommerce sales are predicted to reach $548 billion in 2022? As a result, it's an extremely profitable company model. Running an online firm, on the other hand, isn't without its difficulties. You'll be up against approximately 2-3 million other similar firms. To reach your full potential, you'll need to employ some of the top eCommerce technologies.
Ecommerce software may assist you in automating and simplifying a variety of company processes. This can help you make better use of your time and boost your productivity. These best eCommerce tools for online business may help you with anything from website design to inventory management in your eCommerce company.
1. Podorder – Multiple Seller Channels for Print on demand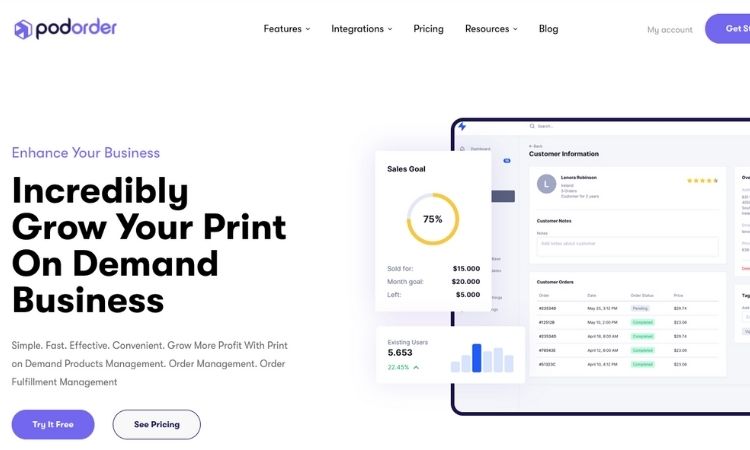 Podorder software – as one of the best Print on-demand eCommerce tools – for online business provides the greatest order administration, product management, and fulfillment management solutions thanks to its multichannel connectivity. Each subscription has a distinct set of tools, depending on the number of tools, accounts, market connectivity, and payment options. 
You can utilize at least one selling channel for your business, depending on your Podorder plan, such as Ebay, Amazon, Etsy, WooCommerce, etc. Product Catalogue: Simple clicks make it simple to build POD goods and push them to several channels. The multistore's items are kept properly arranged.
On the professional system, all of your print-on-demand items for multichannel eCommerce are controlled in one location. In comparison to regular or manual processing, the management may be processed 75 percent faster. Podorder enables a multi-channel management solution for print-on-demand items through intelligent integration and automated information synchronization.
All users receive excellent and dedicated assistance from Podorder – best eCommerce tools for online business. Email support is an option for contacting the customer care department. Furthermore, they provide video tutorials and documentation to assist users in effectively using and managing their businesses on their systems. Some outstanding features are recommended below:
Orders on Demand (POD): All orders from many eCommerce outlets may be managed in one spot. As a result, orders are processed substantially faster.
Service of Fulfillment
Fulfillment: By using sync orders, you may quickly connect with a fulfillment merchant that offers the cheapest pricing. Additionally, the technology aids in the automatic tracking of orders.
Hubs for Report Centers: Manage your POD company professionally and generate completely customized CSV data for your online listings.
Podorder keeps multi-stores organized and helps them function more efficiently – the best eCommerce tools for online business. Streamline your POD product administration across several Ecommerce platforms. After a successful transaction, the item is dispatched by the fulfillment provider, and feedback is collected. Store owners may also send out link promotions to increase sales.
All orders from many eCommerce outlets may be managed in one spot. As a result, orders are processed substantially faster. Send, accept, or make a counteroffer on your listings automatically to generate fresh selling opportunities.
Your business will become more popular with the use of an auto feedback program – the best eCommerce tools for online business, which will increase your feedback by 50% on Ebay, Amazon, and other marketplaces. You can view feedback and get responses from your consumers right away with Podorder!
Shipping Tracking Due to completely synchronized fulfillment service information, auto-send shipping notifications to clients and provide a shipping tracking solution. This allows you complete control over all aspects of your delivery.
You may get free help to guarantee that your hub operates as described in their demo. Please contact Podorder at [email protected] or live chat at podorder.io for any technical concerns.
2. WooCommerce/Shopify – Ecommerce Platform
WooCommerce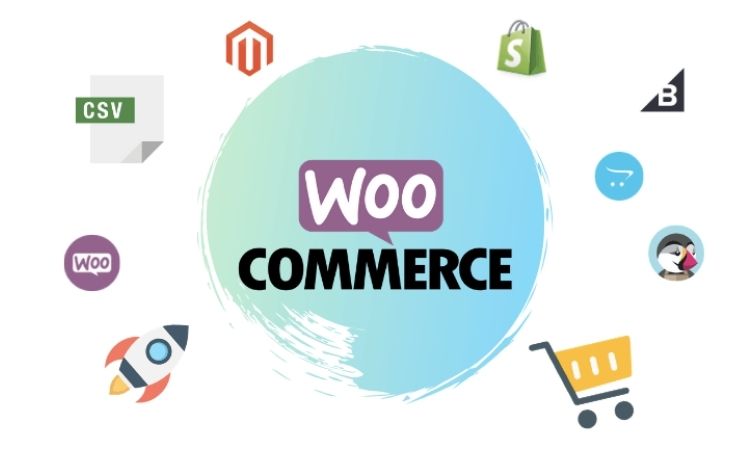 WooCommerce is one of the top free e-commerce tools on the market. It's designed exclusively for WordPress users who wish to add eCommerce capabilities to their sites. What makes WooCommerce so appealing is how simple it is to use and integrate into your WordPress website.
While you will have to pay for certain features if you want to increase your shop experience, the free version is enough. The sole disadvantage of WooCommerce is that it is more difficult to set up than other eCommerce platforms that allow for drag-and-drop configuration.
Shopify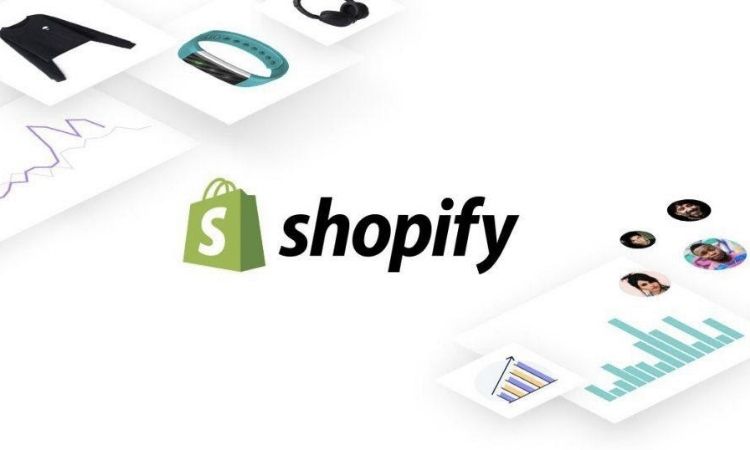 Shopify is perhaps the greatest eCommerce platform available. Do you want to discover why it's so popular? Continue reading to discover out…
Everything from backups to updates is taken handled by this fully hosted solution.

Website builder with drag-and-drop functionality

Built-in marketing tools for running Facebook and Google campaigns

Everything from orders to delivery and payments can be managed from a single dashboard.
Pros
Integration with a variety of third-party payment gateways is simple.

From your eCommerce store to online markets and social media, you can sell everywhere.
Cons
Excellent site performance

High pricing for advanced features
3. Canva: Design Tool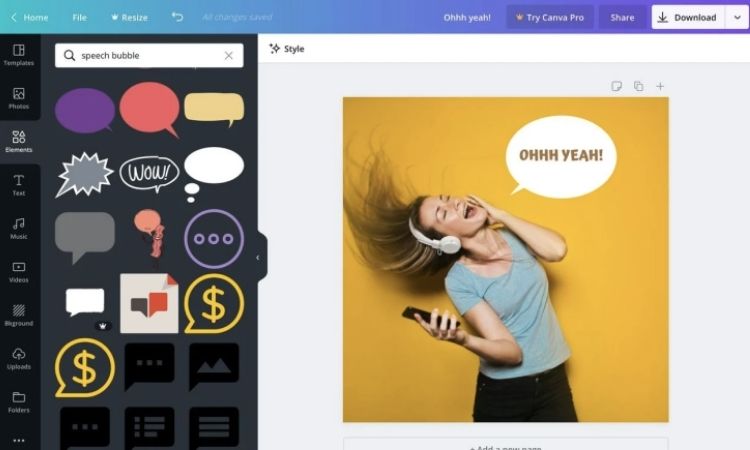 Canva is a fantastic tool for producing graphic assets of any kind. The website may be used to create infographics, social media content, email design, and more. What is the most useful feature of Canva? It may be used by anyone who isn't a designer. You can alter your designs with its drag-and-drop functionality without needing any technical knowledge.
Canva has a huge library of pre-designed designs for banners, Facebook headers, postcards, posters, and nearly any other type of graphic design. This application does not claim to be a replacement for actual designers, but it does make it simple for non-designers to create professional-looking graphics. Designs may be saved as online graphics, PNG files, or print-ready PDFs.
E-commerce websites with inadequate pictures have no place, especially now that we have a fantastic tool like Canva at our disposal.
4. Smile.io Loyalty Programme software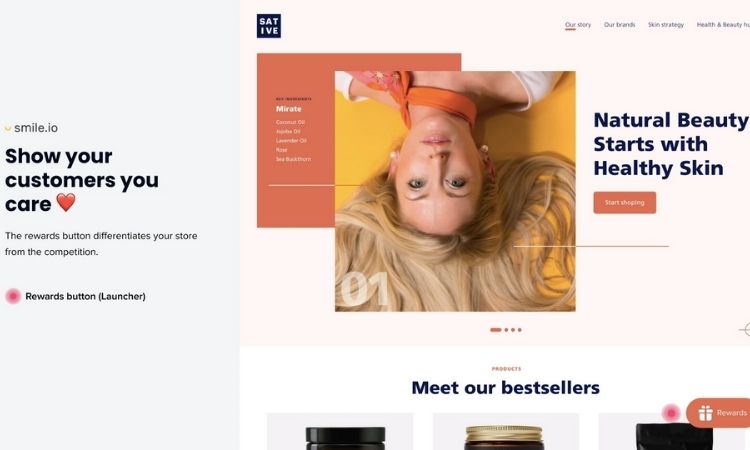 We wanted to be featured in our Shopify app list Smile.io – best eCommerce tools for online business because, as Shopify rewards and loyalty app with the most clients globally who trust us with their reward program needs, we wanted to underline the significance of delivering a loyalty program to your customers, especially as an eCommerce firm. Why do you require remuneration? Simple: to assist with client acquisition (referrals) and to keep customers returning to make repeat purchases (points and VIP).
What distinguishes us? We have points programs, referral programs, VIP programs, direct app integrations with a variety of other apps (some of which are listed above), and most importantly, we make it super simple for you to set up and manage your own loyalty program while providing a pleasant experience for your customers.
5. Mail chimp: Email Marketing Tools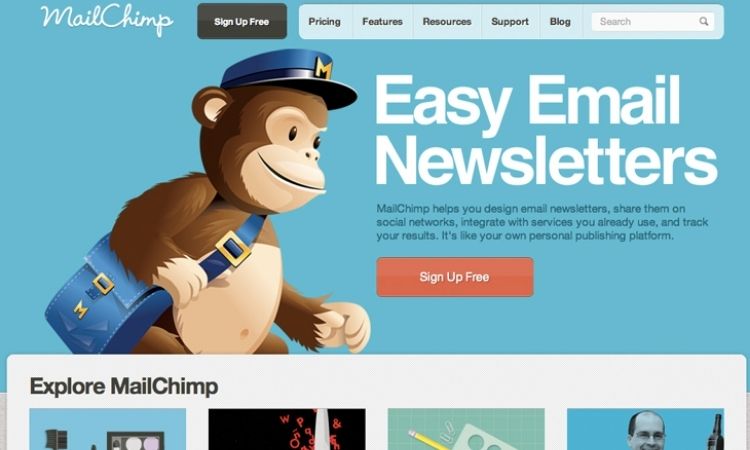 Every e-commerce site needs some form of email marketing plan. MailChimp is a smart email service that integrates with practically every major program. We utilized MailChimp for a long time before switching to Shopify. When it comes to Shopify, we believe that another email solution, Soundest, does a better job of integrating with the platform. Otherwise, we'd most likely continue to use MailChimp. 
There is also a slew of additional email platforms and third-party email programs that may help you expand your email marketing approach. Why it's important: Email marketing is essential for increasing revenue, reconnecting with customers, converting visitors, increasing traffic, and communicating brand awareness.
You'll find additional methods to meet your marketing goals and develop your business when you link your store to Mailchimp – best eCommerce tools for online business. Their e-commerce solutions assist you in attracting new customers, promoting your items, increasing client loyalty, and tracking sales.
Mailchimp will measure your return on investment (ROI) as you add additional tools to your marketing strategy so you can figure out what's working. You probably don't have time to sift through the data, so your reports handle it for you.
The e-commerce statistics from Mailchimp provide you a breakdown of your store's purchase activity and order history. Check out the things your consumers buy and how much money each campaign brings in. Then, with this information, construct even more targeted groups and marketing campaigns.
6. Ahref / Keywordtool.io Amazon keyword research tool
Ahrefs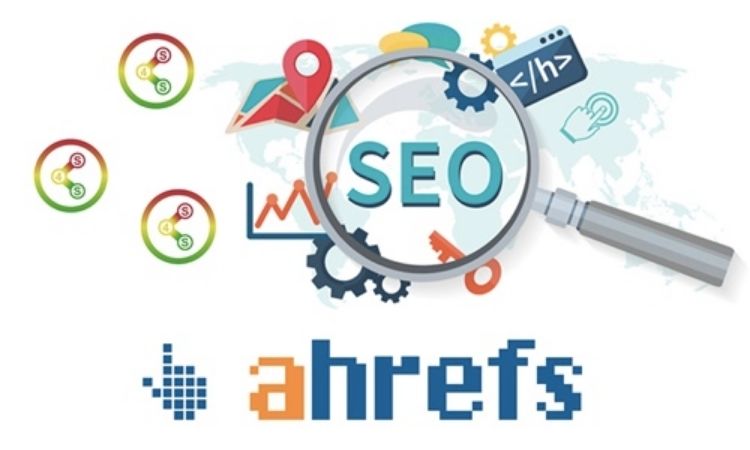 Ahrefs began as a link-building tool – one of the best eCommerce tools for online business, but the firm swiftly moved away from that as its main service. Ahrefs is one of the greatest eCommerce tools for researching and evaluating keywords, thanks to its extensive keyword filters and the large number of metrics it can track.
The Site Explorer lets you see organic traffic as well as all of a website's backlinks. There's also a Backlink Checker, which generates a detailed backlink profile for each of your website's links. Backlinks having a higher Domain Authority can be seen or filtered in a variety of ways.
Ahrefs is all you need if you want to invest in a high-quality research tool to fully grasp where you stand in an eCommerce niche. It's certainly worth the admission fee!
Keywordtool.io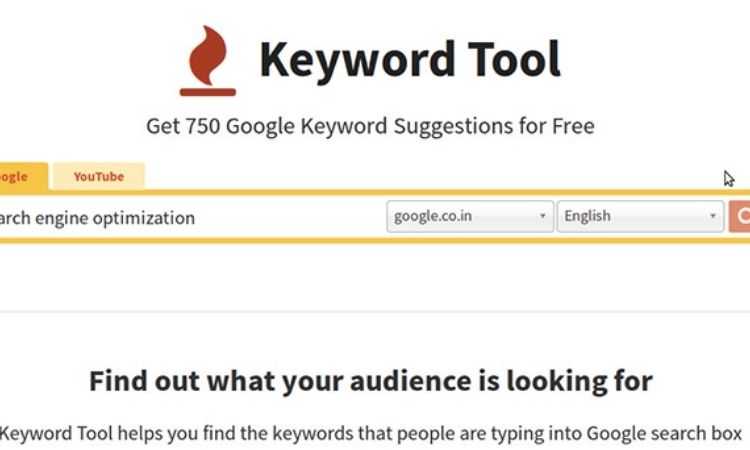 Keyword Tool generates a big number of relevant keywords using Amazon autocomplete (or search suggestion function) that may be used for Amazon listing keyword optimization or any other purpose – best eCommerce tools for online business. Whether you're an Amazon affiliate or an FBA seller, Keyword Tool can make it easier for customers to locate your items.
Keyword Tool is completely free to use. In comparison to the free version, the premium edition of Keyword Tool – Keyword Tool Pro gives on average 2 times more Amazon keywords. It will also provide you with access to a number of other important options that will make your keyword research easier and faster.
7. Buffer Social media Tool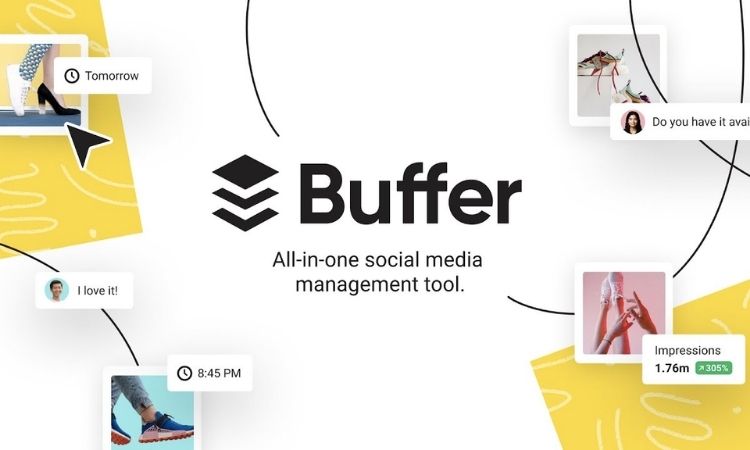 Buffer is a popular smartphone and online tool that allows you to manage your social media accounts through scheduling, statistics, and partnerships – best eCommerce tools for online business. To begin, Buffer allows you to plan posts for prominent social media platforms such as Instagram, Facebook, and Twitter. You may use a pre-defined time table for scheduling or use the custom scheduler to plan posts on a regular basis.
Furthermore, Buffer statistics provides you with information about your published content in the form of impressions, engagement, popularity, mentions, retweets, and clicks, among other metrics.
It's a fantastic tool for content management and active posting, and it keeps people informed and involved. For individuals who wish to queue curated information, this is a simple and easy-to-use service. The process is the same: you schedule the material, and Buffer uploads it when you want it. It's a cool feature to be able to observe which posts did the best.
8. Shipstation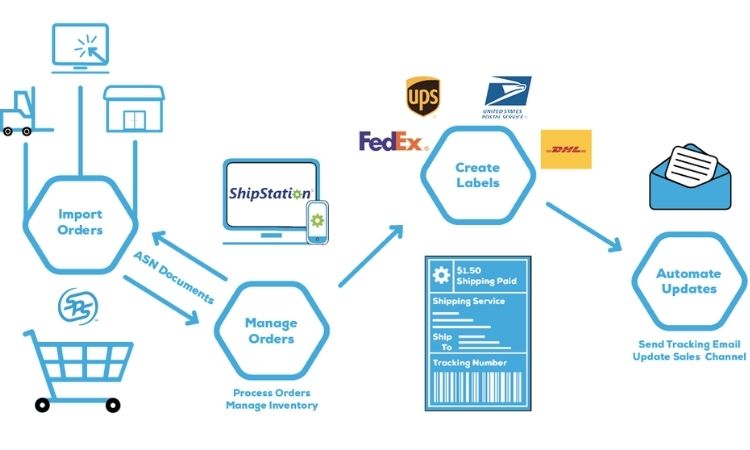 ShipStation is one of the most popular shipping software programs – best eCommerce tools for online business – for small and medium-sized businesses. ShipStation integrates with a number of eCommerce platforms, including Shopify, BigCommerce, Squarespace, and others. They also work with most postal carriers and offer USPS Priority and Express delivery savings.
You can print branded packing labels and shipping labels in bulk with ShipStation. You can also use their service to add a return label to all of your shipments. With your ShipStation service, you'll also obtain a stamps.com account.
ShipStation offers a variety of programs to suit most budgets. The first of their six price tiers, which starts at $9 a month for 50 shipments and resets monthly, is the cheapest. Their corporate package is $159 per month and includes 10,000 shipments and 10 user accounts.
9. Easy Digital Downloads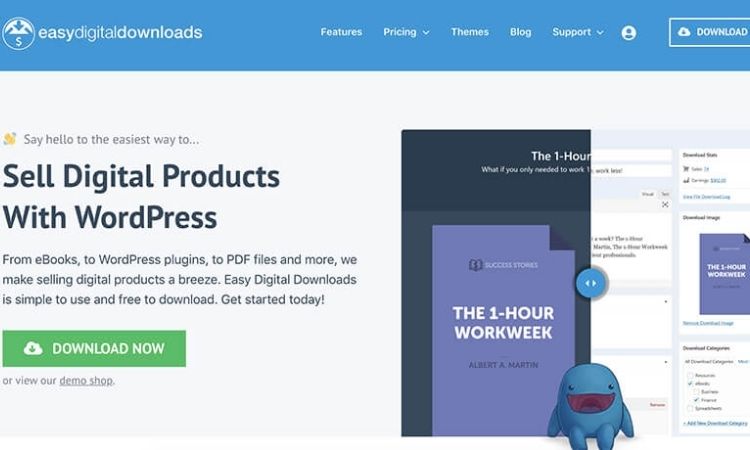 Easy Digital Downloads is an eCommerce solution – among the best eCommerce tools for online business for selling digital things, as its name suggests. It's a WordPress plugin that's similar to WooCommerce. EDD has been downloaded by over 2.44 million people.
You can easily generate discount coupons, track download activity, and restrict file access using this eCommerce application. It has a fully integrated shopping cart that enables users to buy numerous downloads at the same time.
With the Easy Digital Downloads plugin, there are no limits to how many digital items you may sell. You may use the tool in conjunction with other popular tools and extensions that you currently have. PayPal, Authorize.net, Stripe, Slack, Zapier, AWeber, Dropbox, and Amazon Web Services are just a few examples.
10. RepricerExpress: Repricing Tool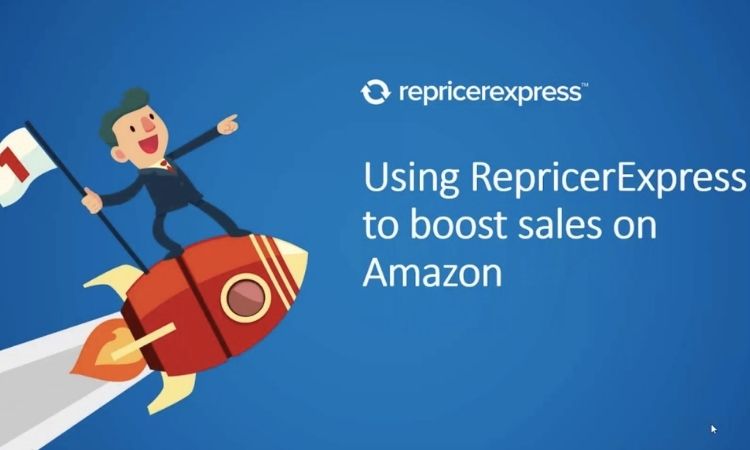 Repricing software like RepricerExpress – best eCommerce tools for online business will save you time (no more manual repricing), boost your sales and profitability, and help you win the Buy Box more frequently. It's a no-brainer for any serious Amazon merchant, with plans beginning at £39.
Setting the proper pricing for your goods is a critical aspect of your Amazon FBA business's success. If you're having trouble deciding how much to charge for your goods, RepricerExpress can help. It's a low-cost, high-impact seller tool that helps you increase sales by providing competitive prices for your items. To acquire the optimum pricing for your items, you may tailor your pricing strategies by incorporating customizable filters such as basic and complex rules, bulk import and exports, minimum and maximum prices, and so on. Across 3000 Amazon merchants from all over the world have used the tool.
Conclusion
When you initially start an online business, you believe you are unstoppable. Your enthusiasm is high, but your budget isn't always. Remember to prepare ahead of time, select these best eCommerce tools for online business that can expand with you, and put your money where it counts.
Marketing is one area I would not neglect. Your business is nothing more than a costly fantasy if you don't have any consumers. Without promotion, potential clients are unaware that you exist.