Selling print on demand items on Etsy can be a great way to make extra income, however, the platform can be tricky to navigate if you don't know what you're doing.
To help you navigate these waters, we've put together this comprehensive guide on how to sell print on demand on Etsy, including some of the basic setup requirements and tips that will help you get the most out of your print sales. Let's get started! 
1. Why sell print on demand on Etsy? 
Etsy is a marketplace for handmade goods and vintage items, selling everything from jewelry to clothing to home decor. It's different from eBay in that it has a focus on creative entrepreneurs instead of resellers. As of 2021, Etsy has more than 4.35 million users and 81.9 million buyers.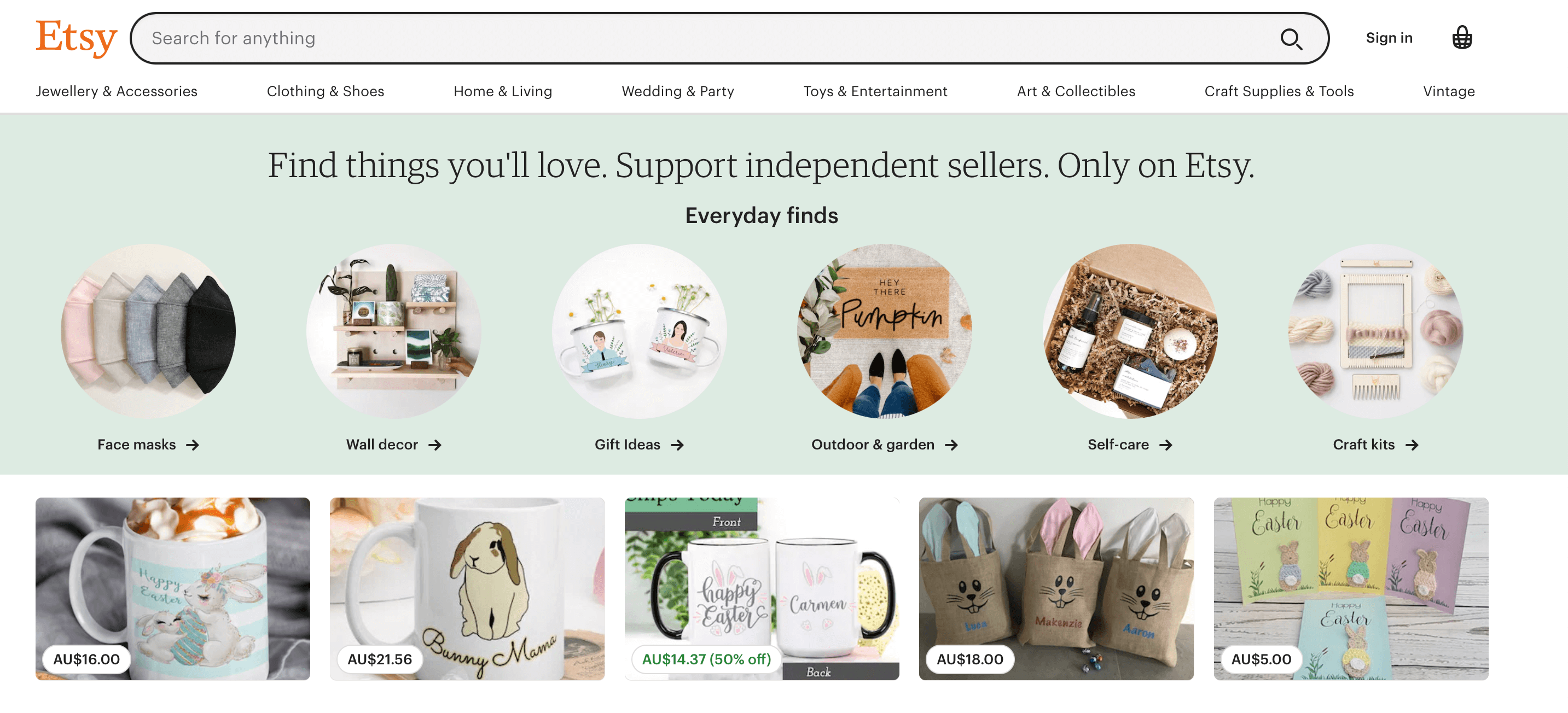 There are many benefits when selling on Etsy. First and foremost, it is a lucrative market with millions of customers who are ready to buy your products. Moreover, it's a highly trusted brand. This brand image works well for sellers who want their products to speak for themselves without having to say anything at all. Additionally, setting up your shop with Etsy provides sellers with lots of free resources to help promote their products. 
However, learning how to sell print on demand on Etsy is not that simple. Keep reading to grasp more understanding. 
2. List of print on demand items to sell on Etsy  
Before getting to know how to sell print on demand on Etsy, let's have a look at some products that you can sell. 
2.1 Clothes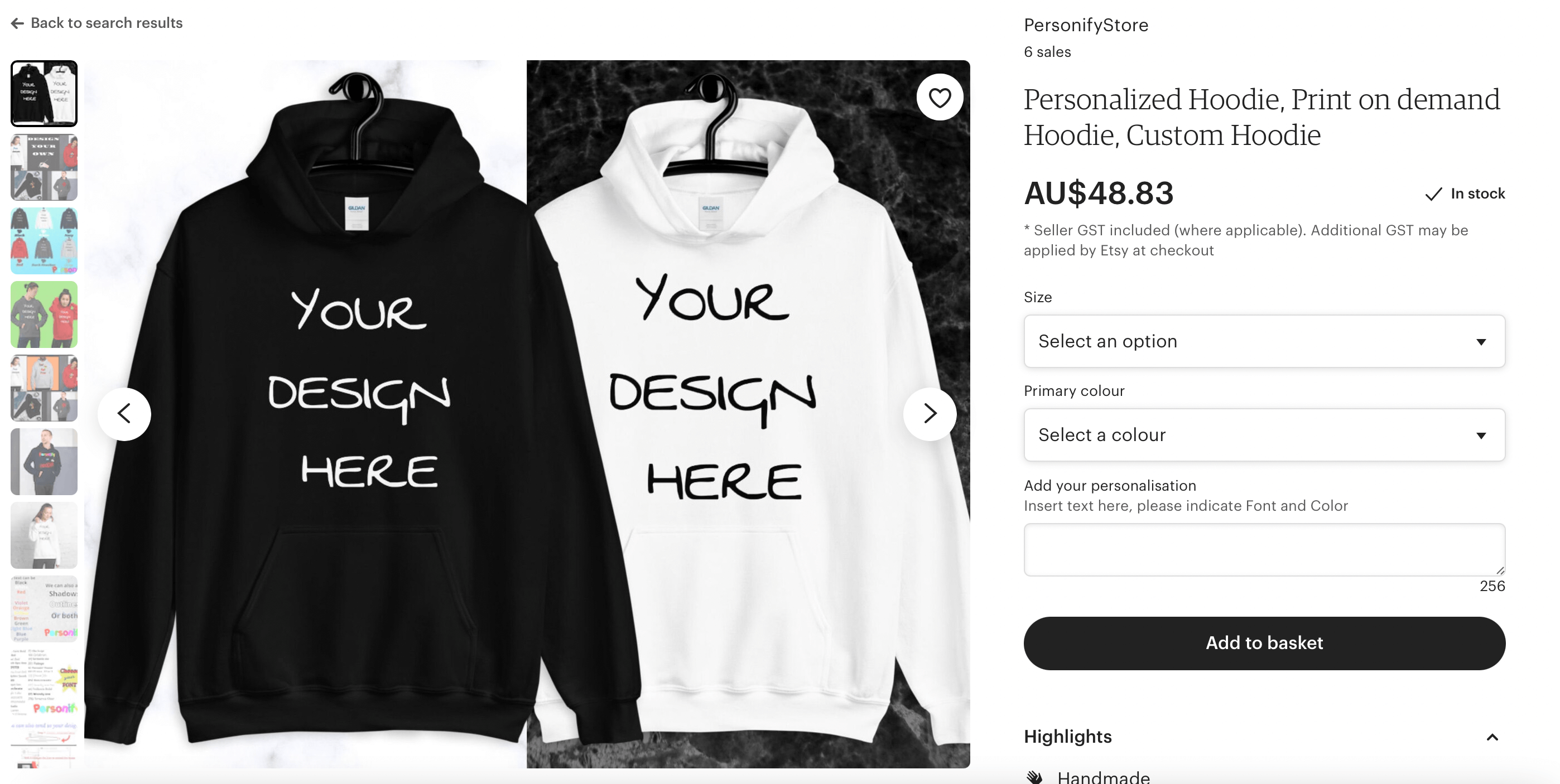 2.2 Mugs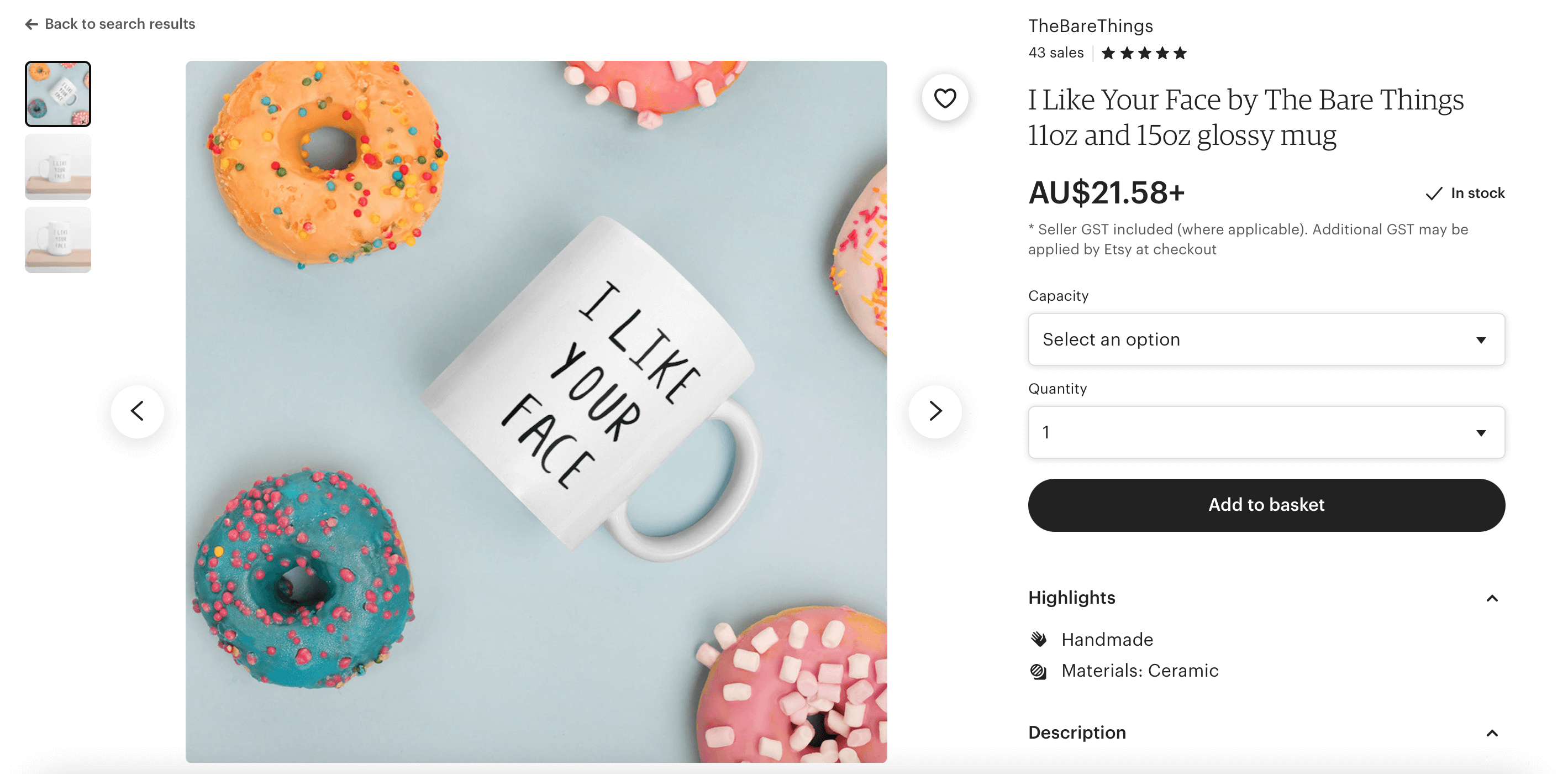 2.3 Flip flops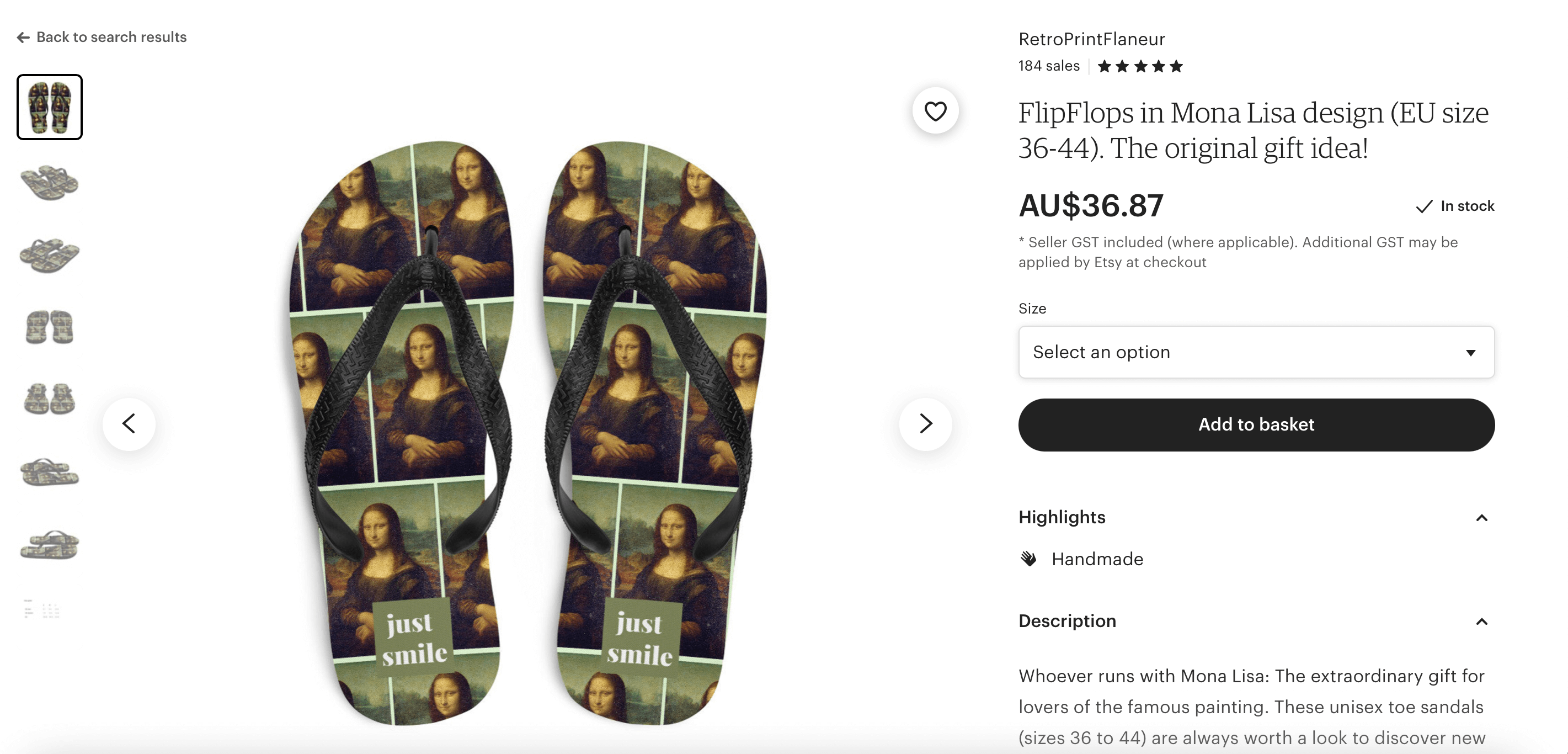 2.4 Tote bags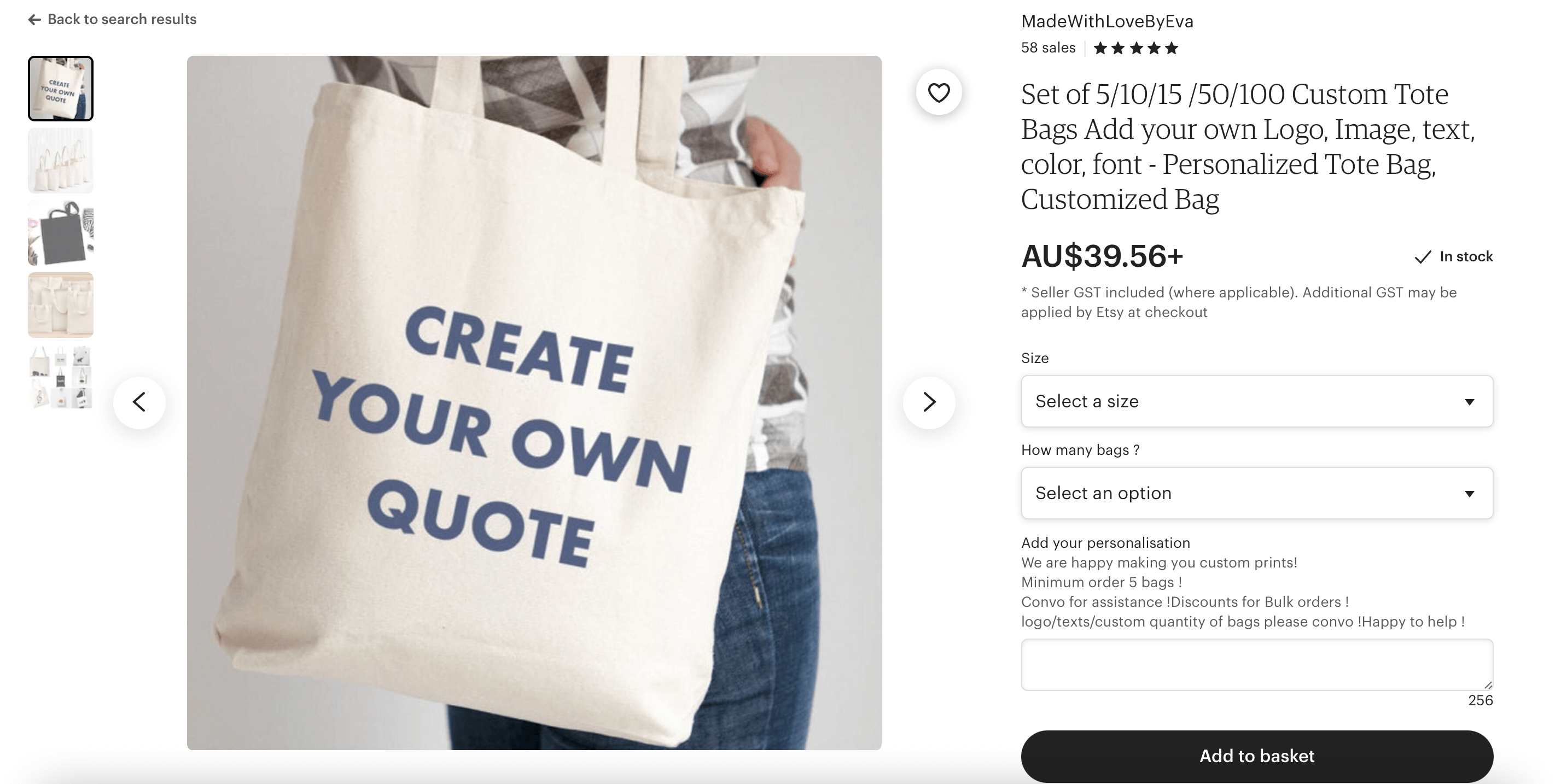 2.5 Phone cases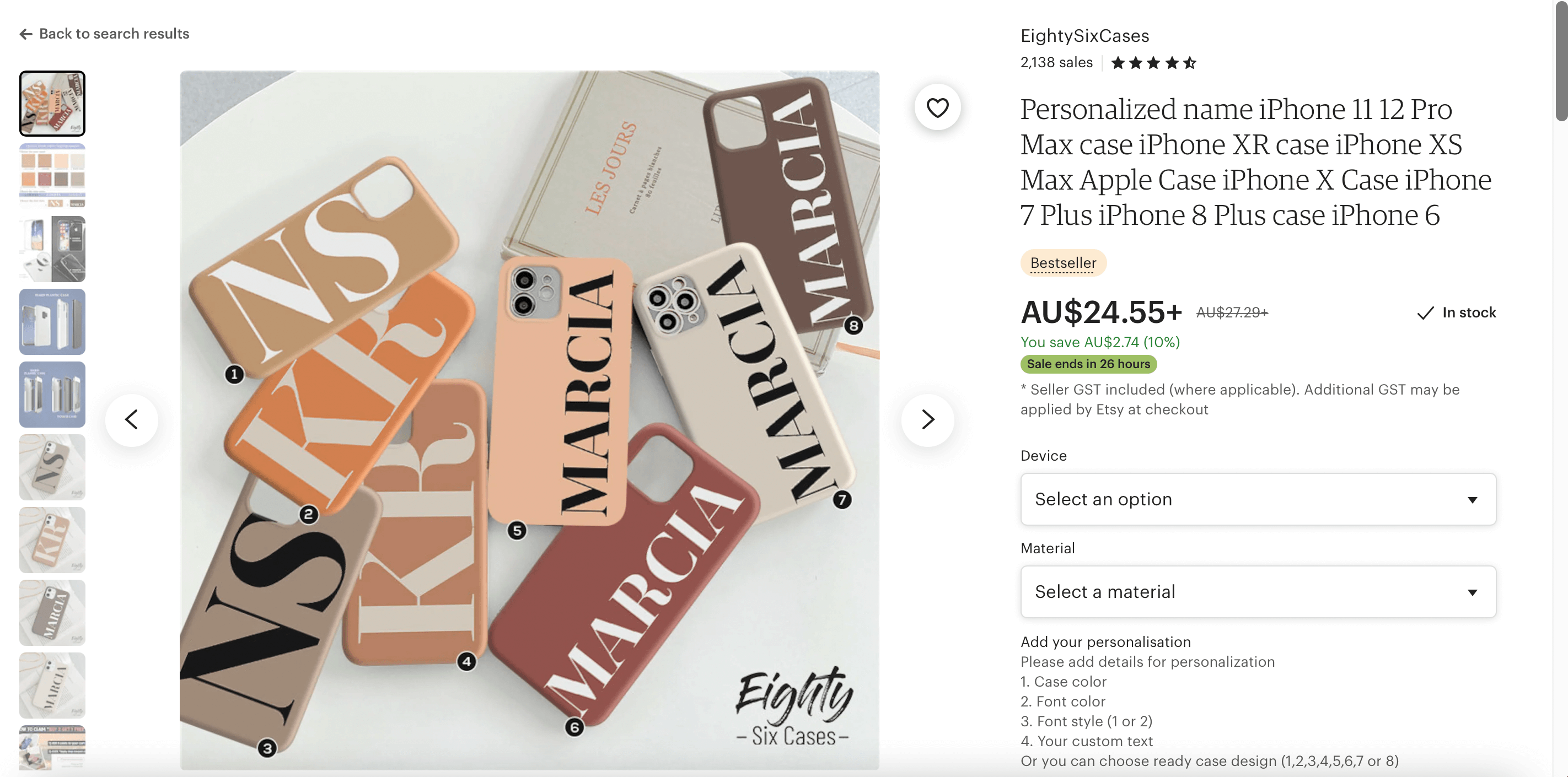 2.6 Posters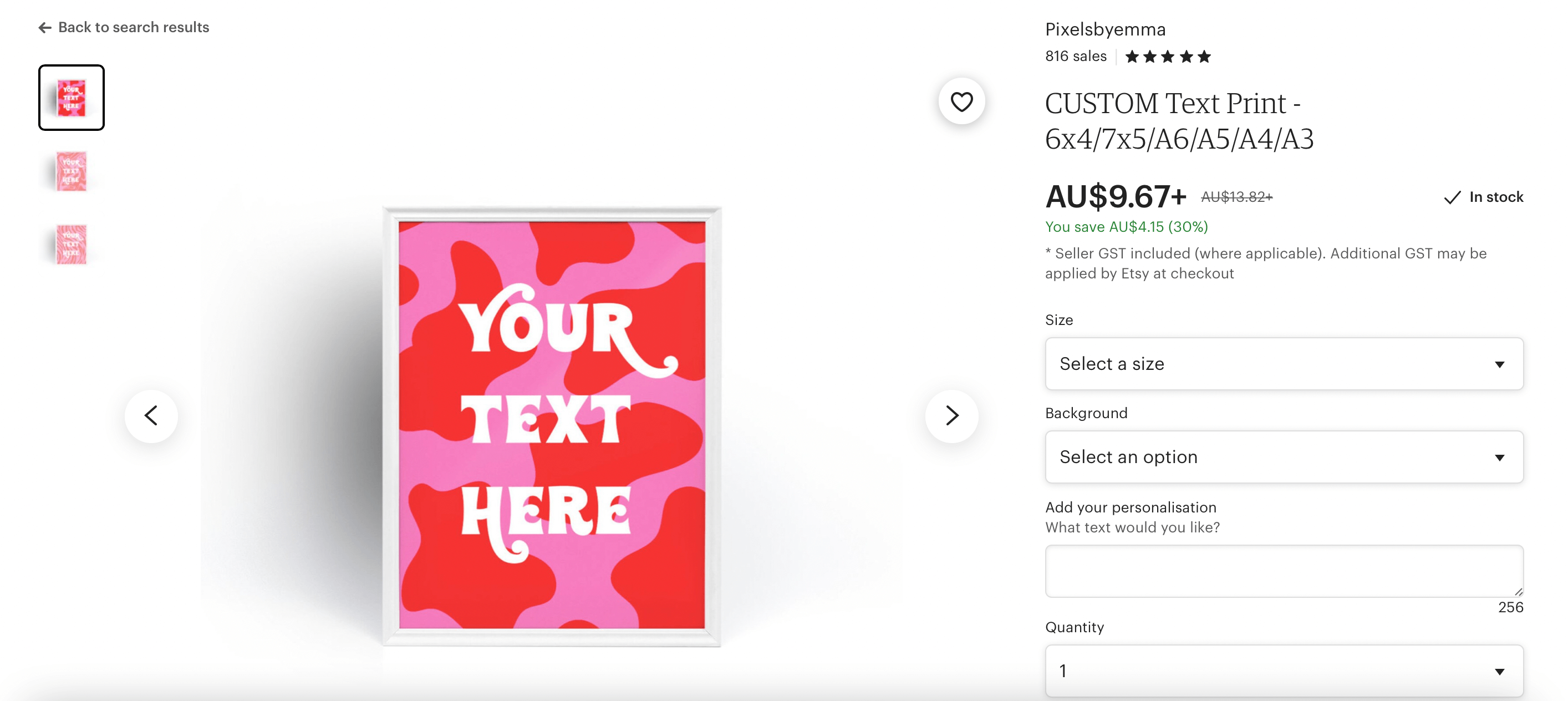 2.7 Cards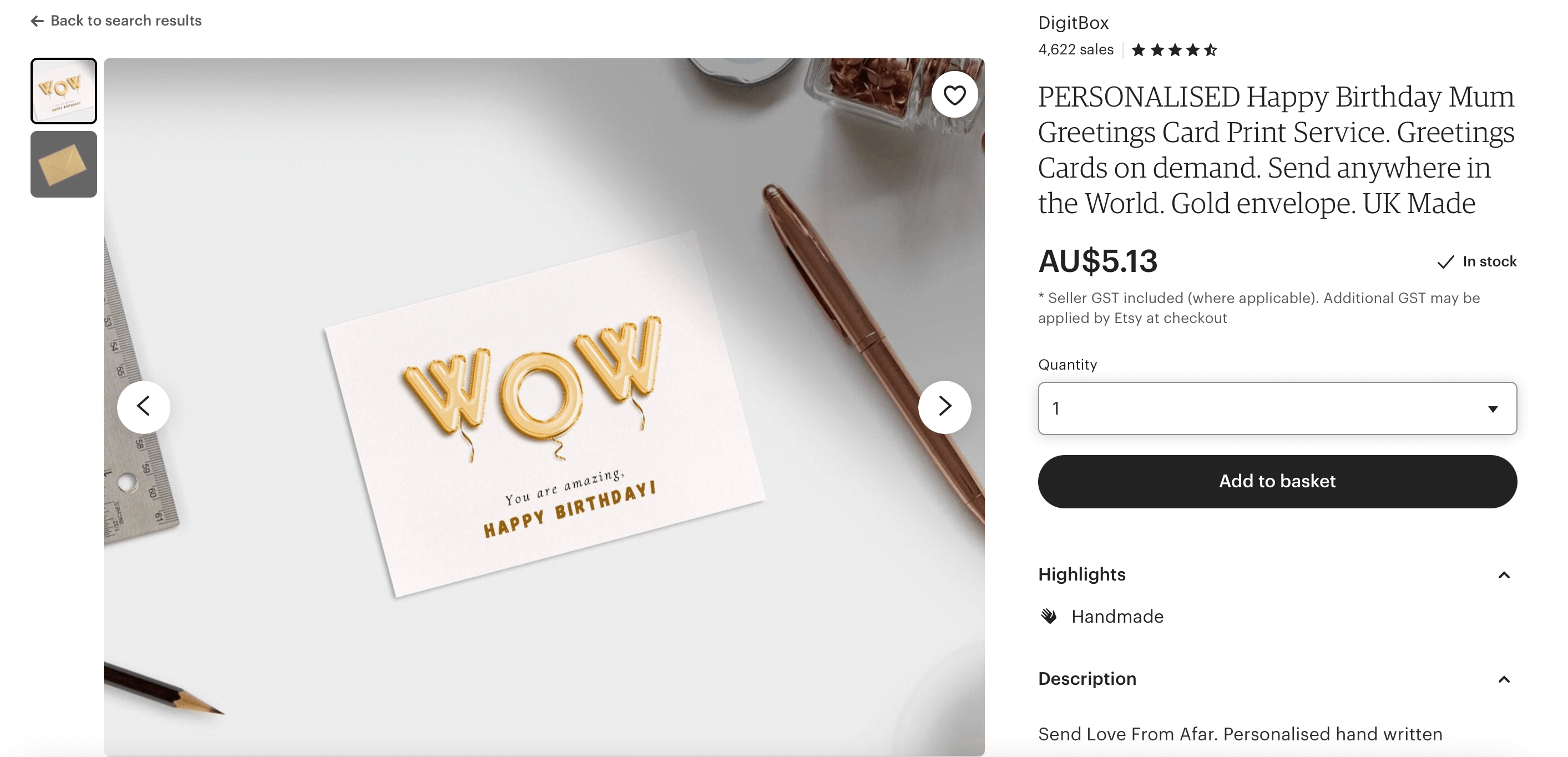 2.8 Socks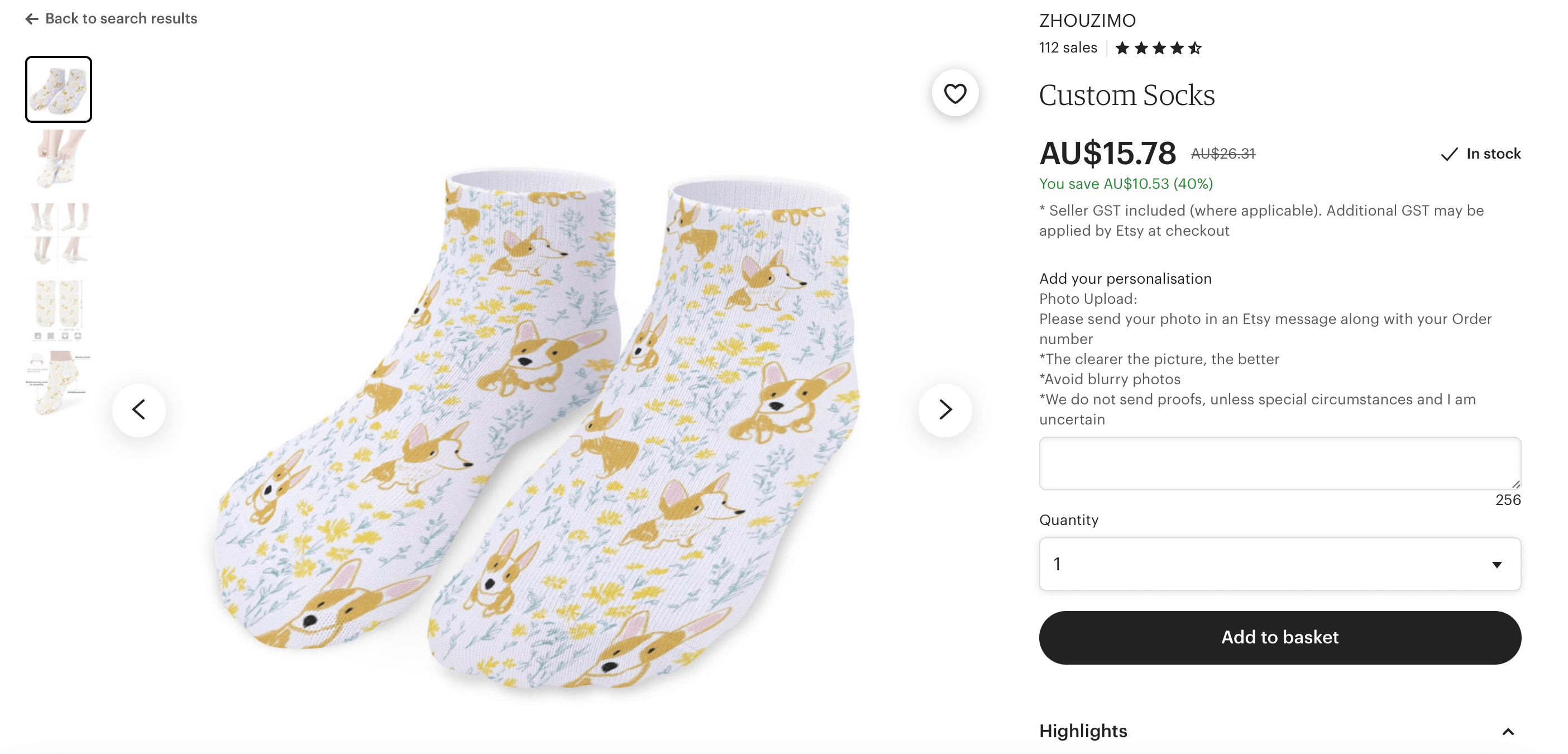 2.9 Keychains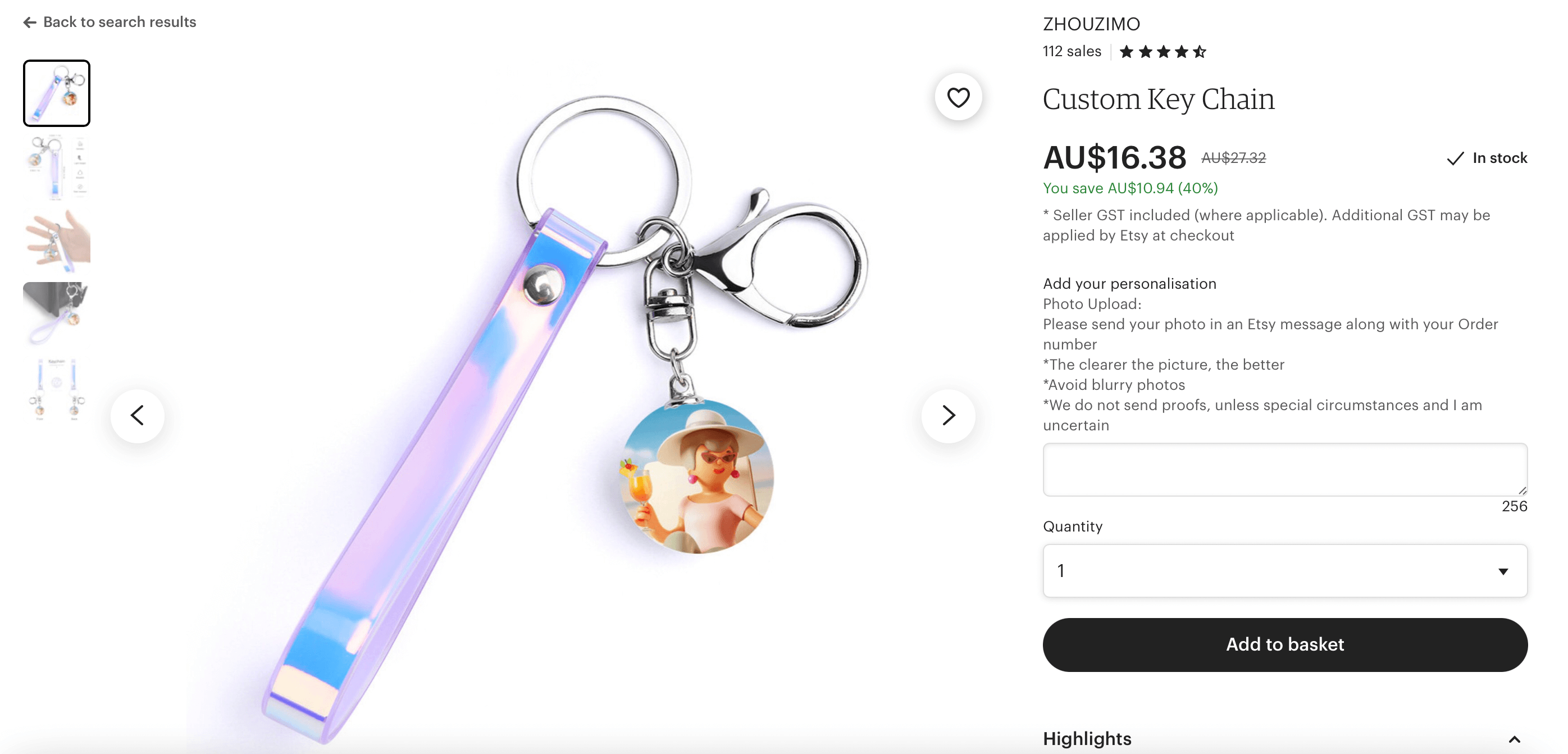 2.10 Bracelets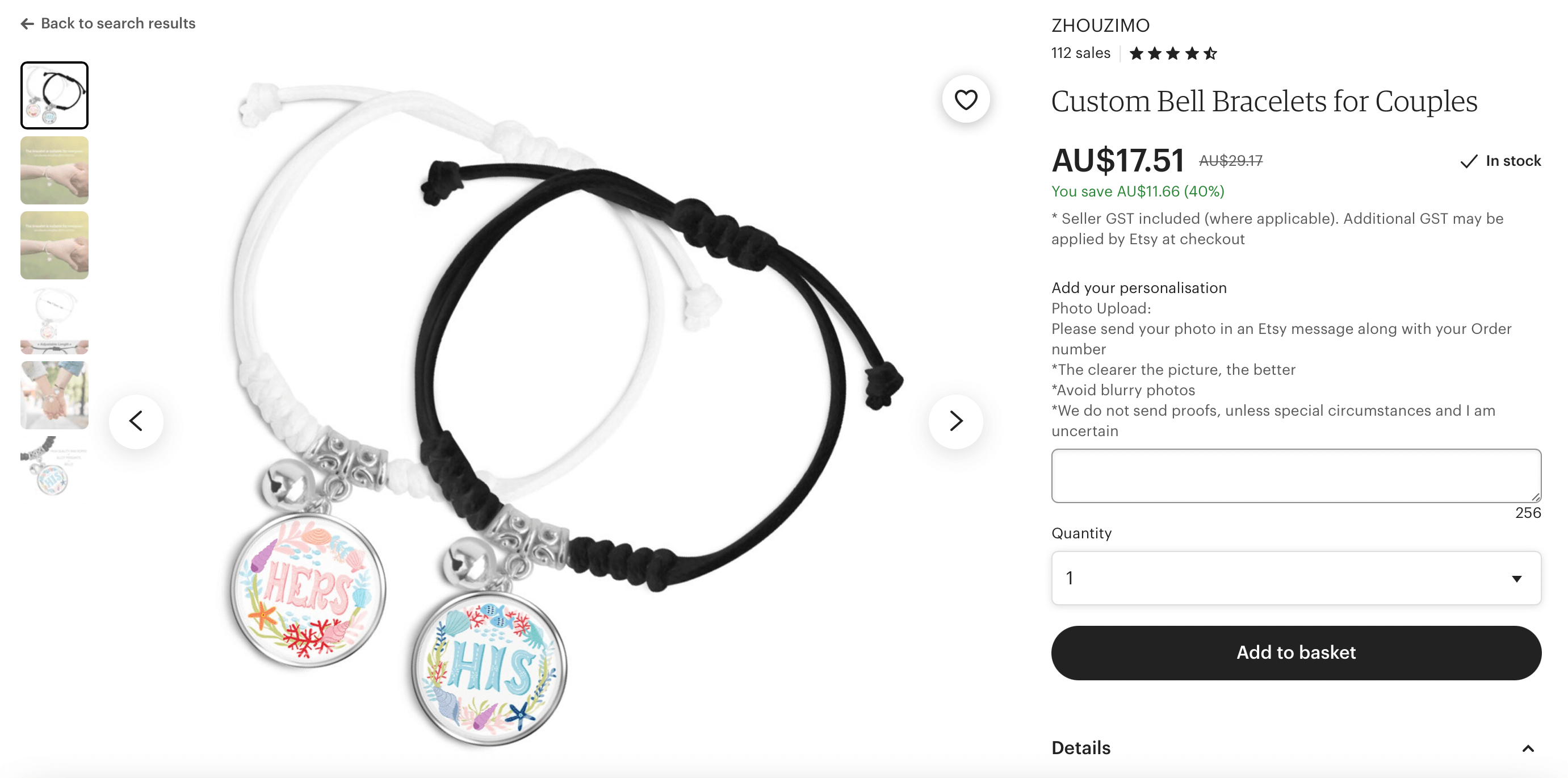 3. How to sell print on demand on Etsy? (step by step guide) 
It is time to dive in to know about how to sell print on demand on Etsy! Follow these below steps and your store will be ready to thrive! 
3.1 Go to etsy.com to get started 
The first thing you'll want to do is see what it takes to become a vendor. You'll need to sign up for an account and provide some basic information.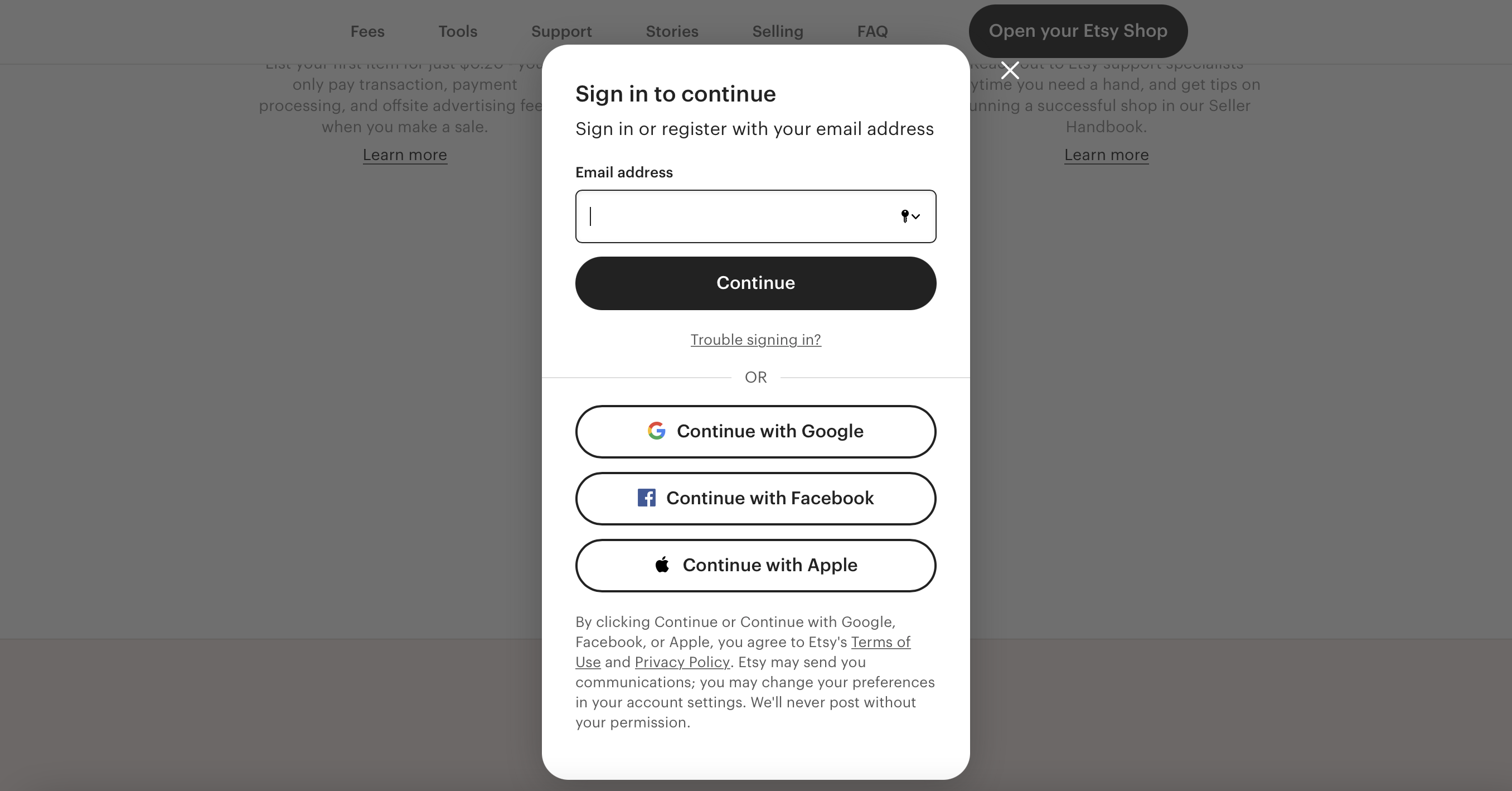 3.2 Customize your shop's settings 
The next step in the guide of how to sell print on demand on Etsy is choosing your shop preference. You will need to choose the default language, currency, etc. 

3.3 Select a shop name 
Selecting a unique name is crucial as you will want your customers to differentiate you from your competitors. Some things to consider when you choosing your shop name are:
Use related words 

Pick a name that is scalable 

Keep it simple. Choose a name that contains keyword and easy to remember 

Do not use acronyms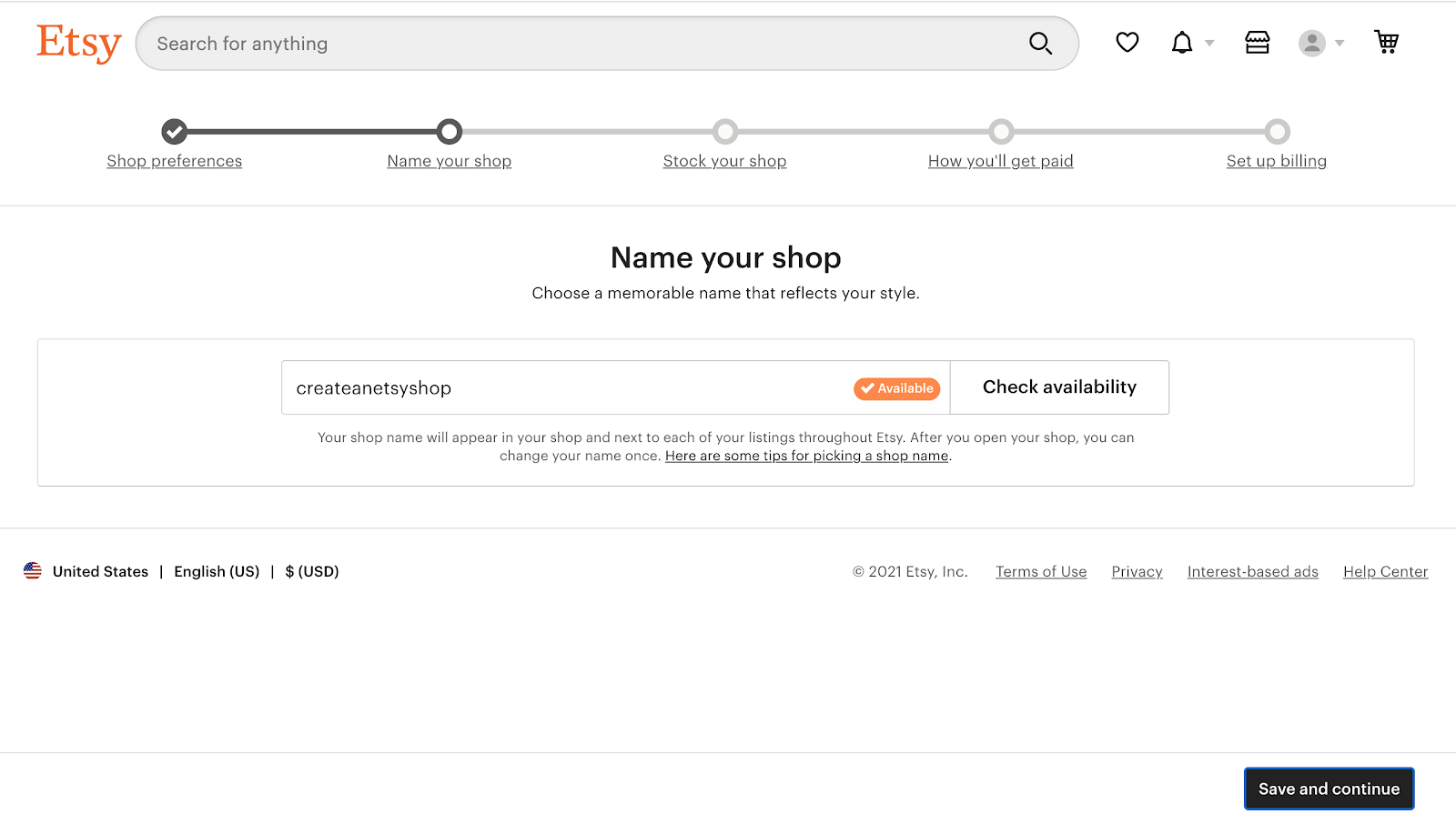 And, remember to follow all Etsy's rules, including a name that has 4-20 characters, no spaces, etc. 
3.4 Start listing your products 
The next step in selling print on demand products on Etsy is listing them for sale. Creating your initial product list is easy. Just click Add a Product from your seller dashboard and follow instructions from there. You can also add more listings later on.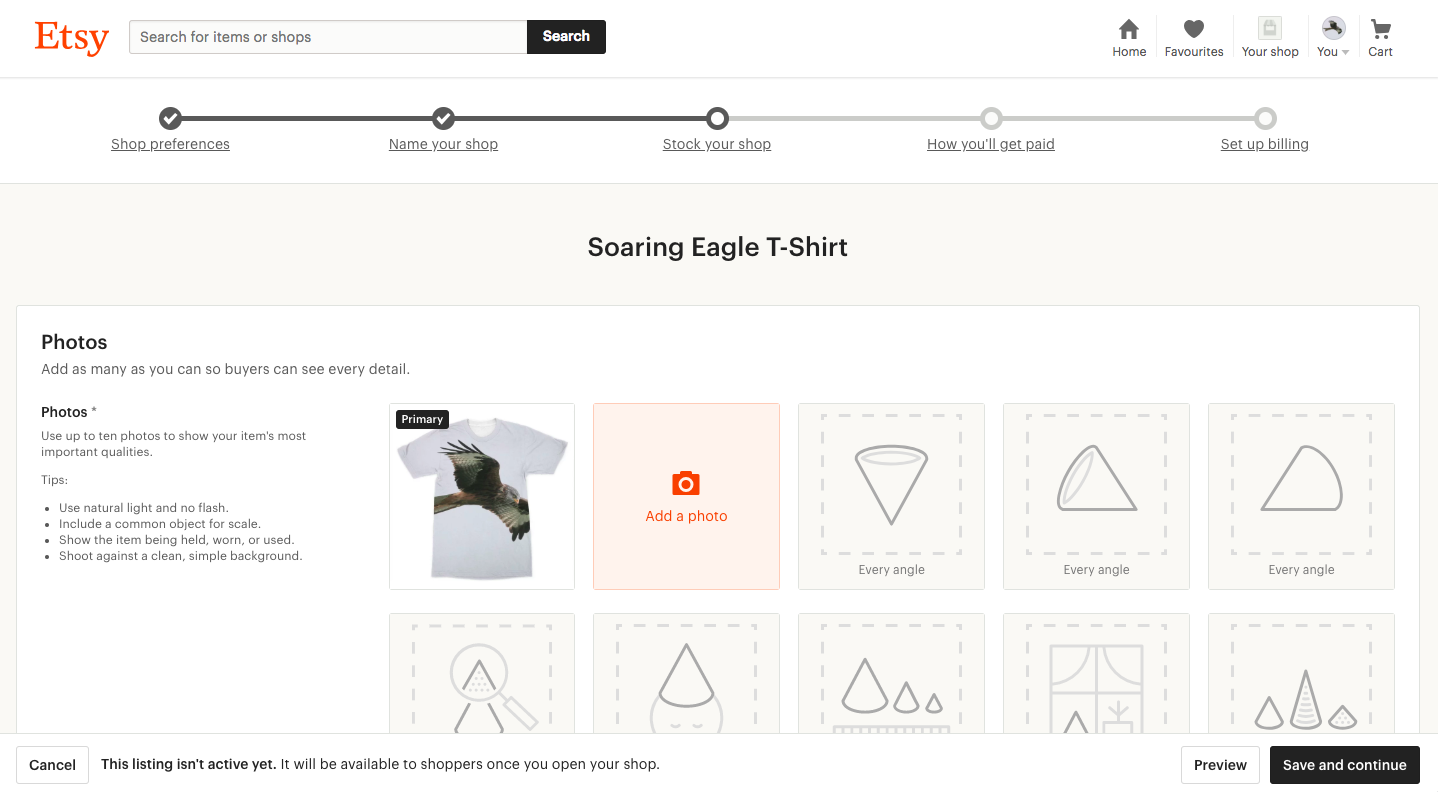 3.5 Select your payment method 
There are several payment gateways available for you to choose from. Before picking one, consider carefully the fees, customer's preferences, etc. It is better if you can offer several payment methods, but do not choose all. 

Note: You can come back to edit this later. 
3.6 Include billing info
Next step you will need to fill in your credit card details so Etsy can verify and charge future fees.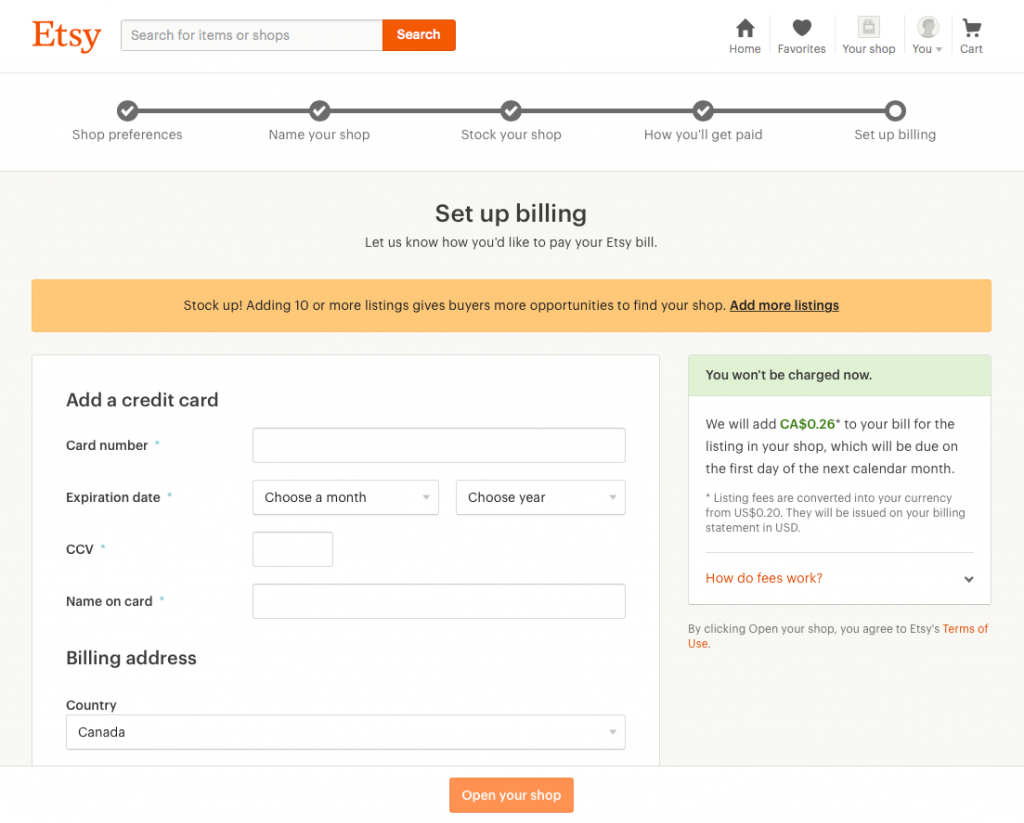 If you are based in the US, Etsy will automatically charge selling fees at the beginning of the billing cycle. 
3.6 Optimize your shop 
It is not challenging to set up an online store, but optimizing your shop is not that easy. As same as a brick-and-mortar store, your Etsy store also needs to be decorated, well-organized and regularly updated. Here are some tips:
Add well-designed avatar 

Write compelling bio (about section) 

Set detailed policies 

Rearrange items

Put items in correct categories 

Use all given tags and relevant attributes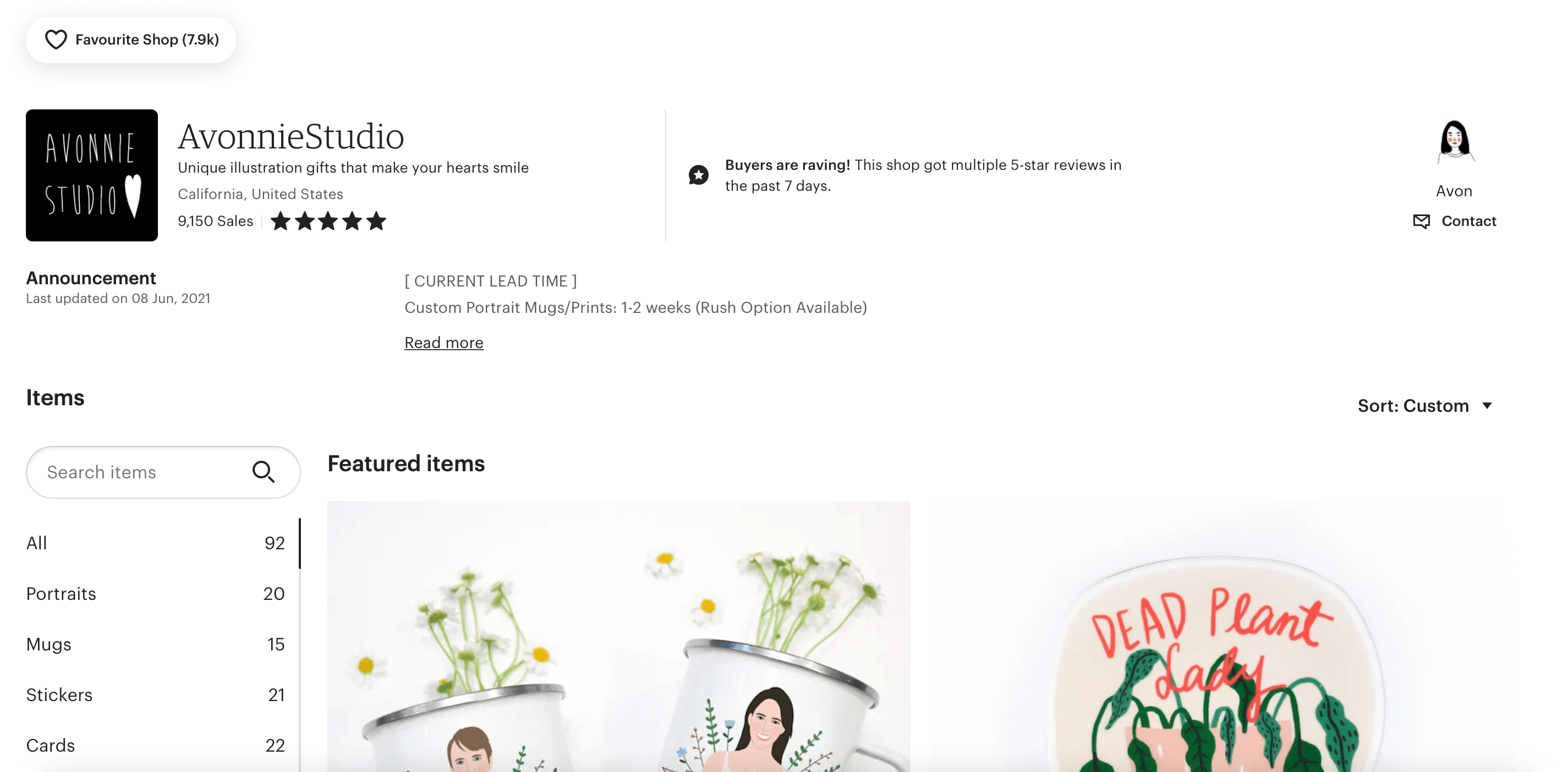 4. Tips to sell print on demand on Etsy
After knowing a step-by-step guide about how to sell print on demand on Etsy, you should learn some strategies to take your eCommerce store to the next level. 
4.1 Use keywords to optimize title and description 
To be able to successfully sell your products on Etsy, you'll want to take advantage of SEO and make sure your product information is optimized. Search engine optimization (or SEO) refers to optimizing your online presence so that search engines like Google. 
Here are some quick tips: 
Product descriptions: short and to-the-point, include as many relevant keywords as possible (at least 100 characters worth of keywords) 

Title: include two top keywords.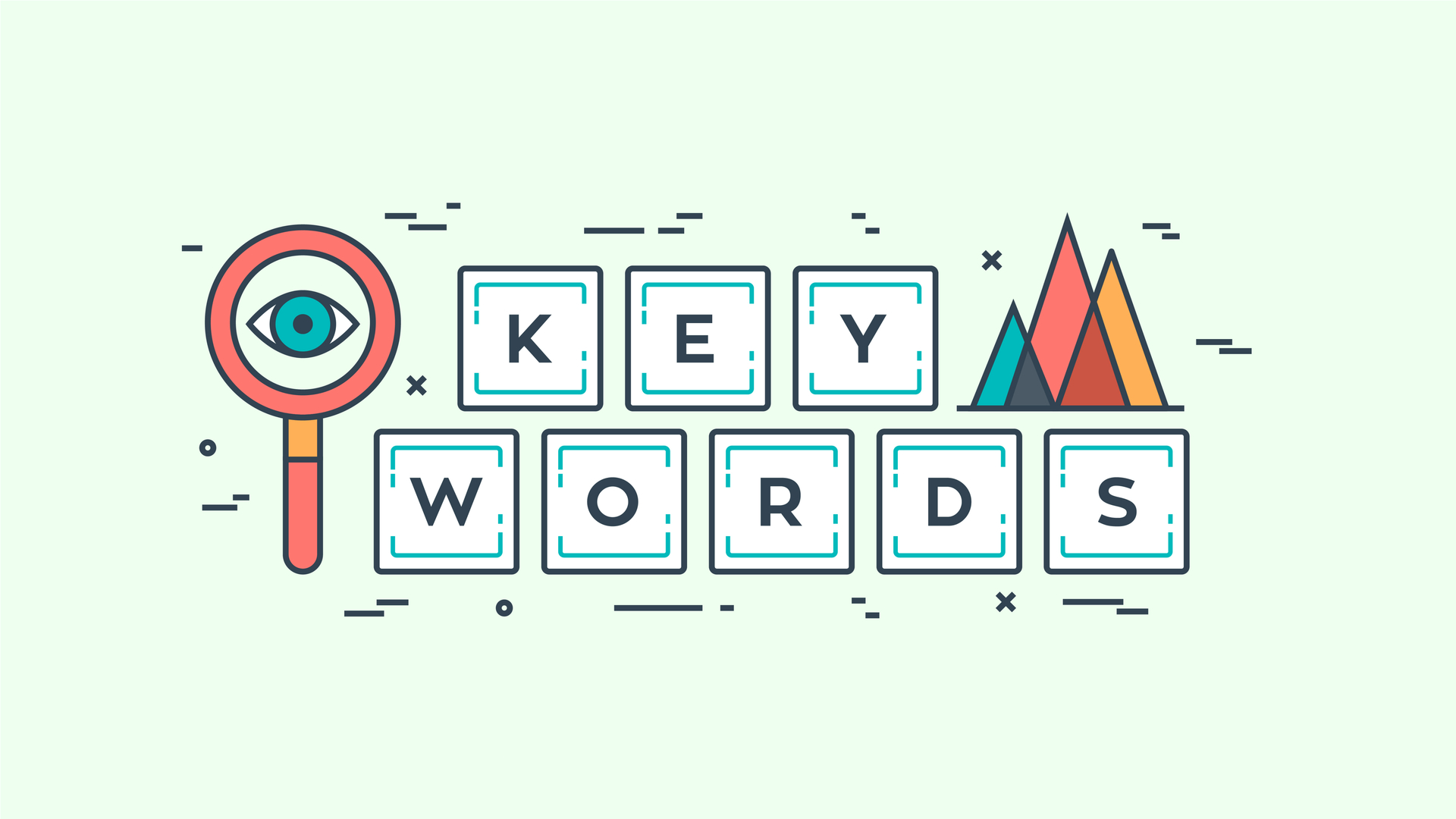 You should understand the importance of keywords in order to know how to sell print on demand on Etsy. Keywords are what search engines look for to understand what your content is about. This means that by using relevant keywords, you can boost your SEO rankings with no extra effort. 
You can also use Google's Keyword Planner tool to see what else people are searching for when they look for items like yours. Sometimes, people search with different words than you think.
4.2 Improve low performing listings 
Not every listing you create will be a success, but it doesn't mean that you can't make changes to improve its performance. Low-performing listings can waste valuable marketing resources, and affect your search rankings, too.
If you see some lackluster performance across several of your products, try making some tweaks such as:
Changing photos

Adding more information and keywords to the description, etc

Experimenting with different variations will help you identify what works best.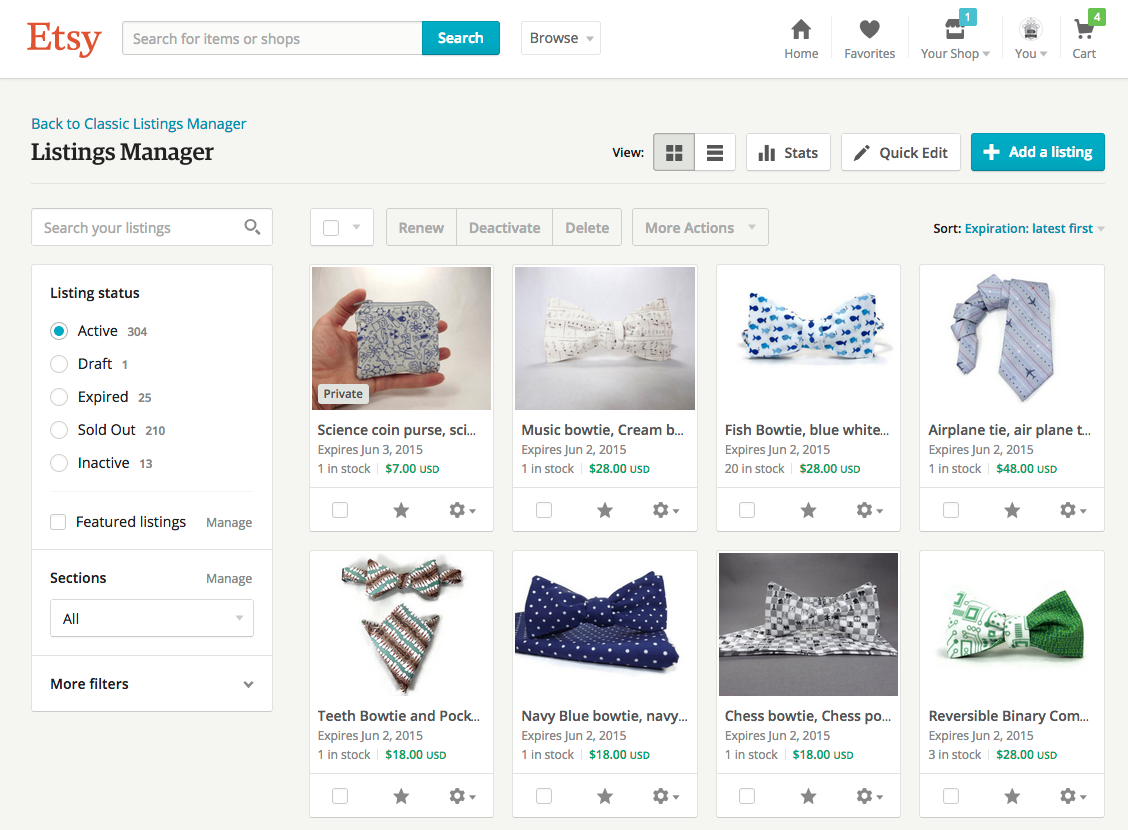 Don't be afraid to remove items that aren't performing well or refresh outdated ones. It'll make room for new products that you can promote more effectively.
4.3 Optimize product photos 
A picture is worth a thousand words, and it turns out that's true in online sales as well. High-quality product photos can help your products stand out and make them more likely to be purchased. Especially for a print on demand business, as the main objective here is to make sure customers can clearly see what they're getting.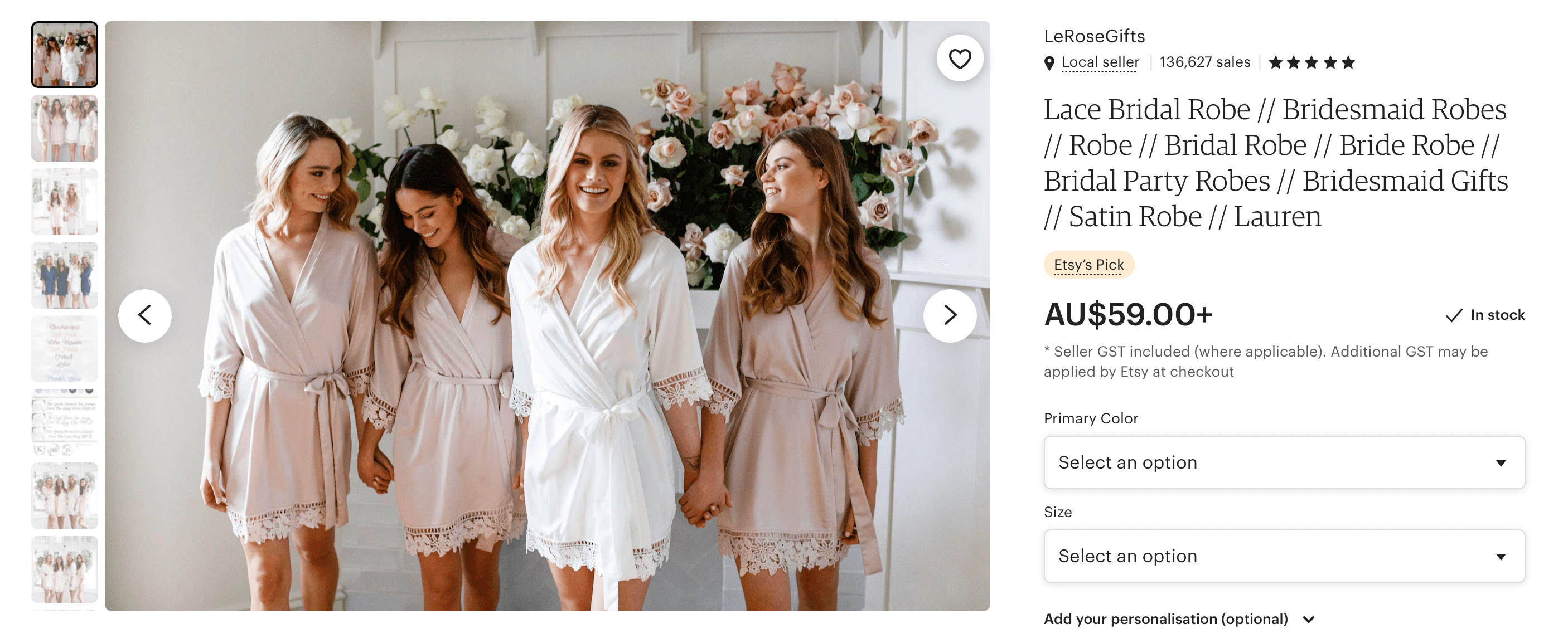 The key to good product photography is ample lighting, clean backgrounds, and interesting angles. But don't worry about perfectionism: You can crop, brighten or even tweak colors later on.
Not sure where to start? Business Insider has some excellent tips for taking better pictures. Don't skimp on quality if you want your print on demand shop to be successful. You'll attract more customers with professional-looking images.
4.4 Offer competitive shipping fee 
In order to sell a product online, you need to convince buyers that they are getting more value for their money. This is why it's important for you to make your shipping fees as affordable as possible. The best way to do so is by not overcharging and making sure your customers get their items faster.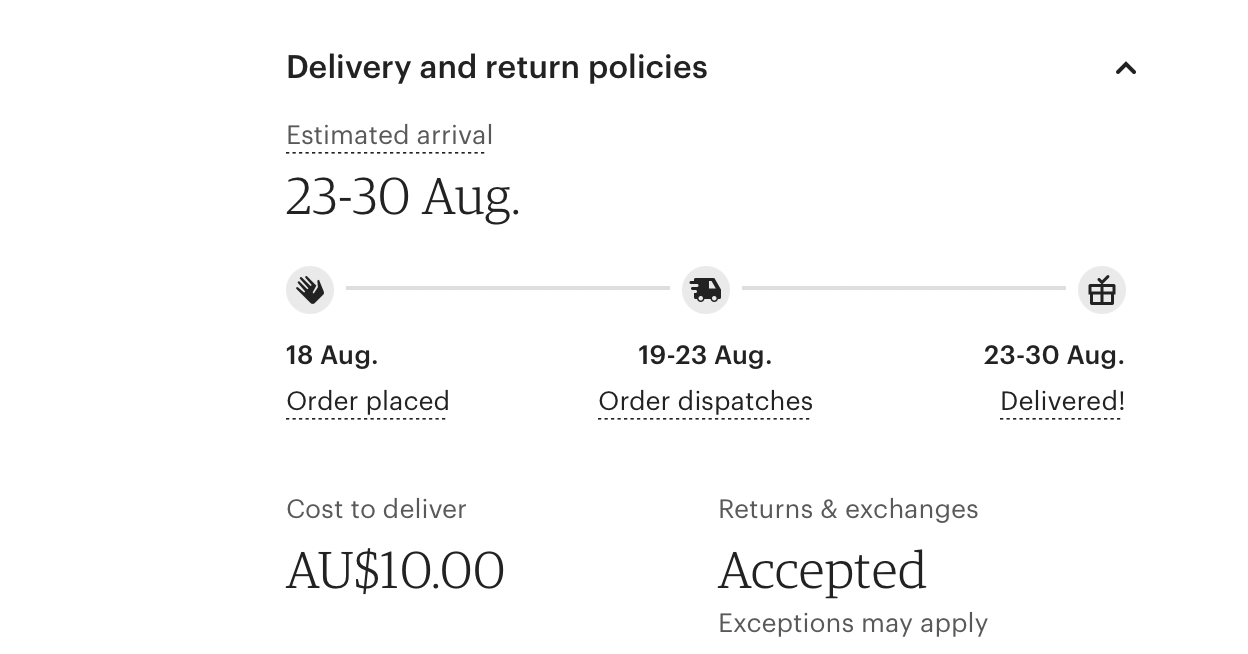 In addition, giving them more shipping options can also help to differentiate you from competitors. Make sure that you compare your shipping rates with other sellers in your niche too. If there are those who offer better deals, be prepared to give something else such as offering complimentary gifts.
4.5 Use upselling and cross-selling
Once you've got a customer hooked, one of your best opportunities to get that customer spending more money is by using upselling and cross-selling. Upselling means offering them a premium item in addition to what they already have in their cart. Cross-selling is similar but involves suggesting other items that are related to what they're purchasing.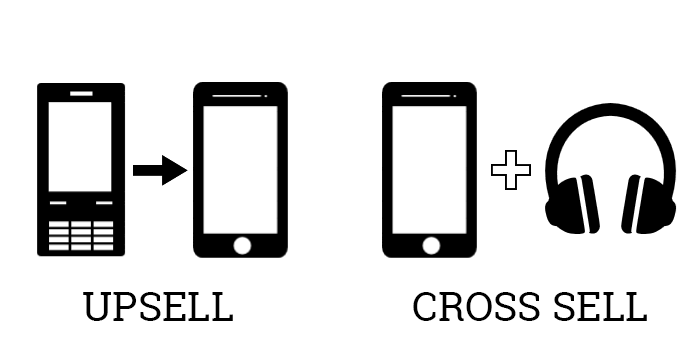 For example, when a customer buys a print-on-demand mug, you could encourage them to buy matching designs for T-shirts and bags. However, be careful not to annoy or pressure your customers. You don't want them skipping over your products because of pushy sales tactics. 
4.6 Use social media to promote your Etsy store 
Learning how to sell print on demand on Etsy is not easy, so you have to leverage as many tools as possible. Undoubtedly, social media marketing is important for brands these days. Social media not only allows you to connect with people who are already interested in your brand, but it also has a wider reach than any other form of marketing. If you want to get started making sales on Etsy, it's essential that you make use of social media channels, including Facebook and Instagram.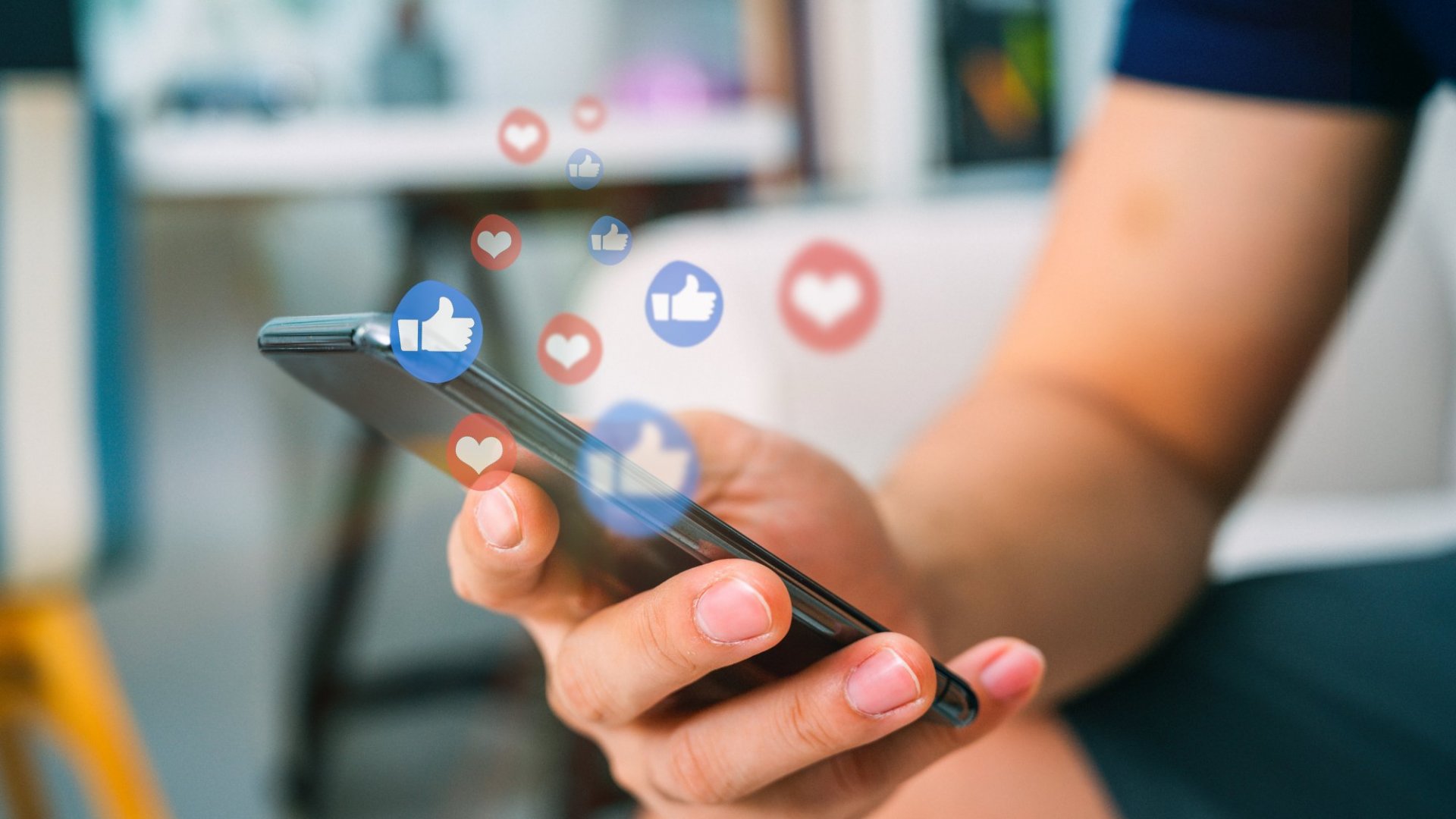 With 1 billion active users per month, Facebook can give your business a boost when it comes to reaching a wide audience. You can set up an account in minutes and start advertising your products right away. 
4.7 Use Etsy advertisements and promoted listings 
Even if you don't feel like you have enough traffic from organic advertising, it's important to spend time experimenting with paid advertising. Promoted listings are designed to help your products get discovered by more people and bring in additional traffic. They work like paid search ads and are very affordable for small business owners.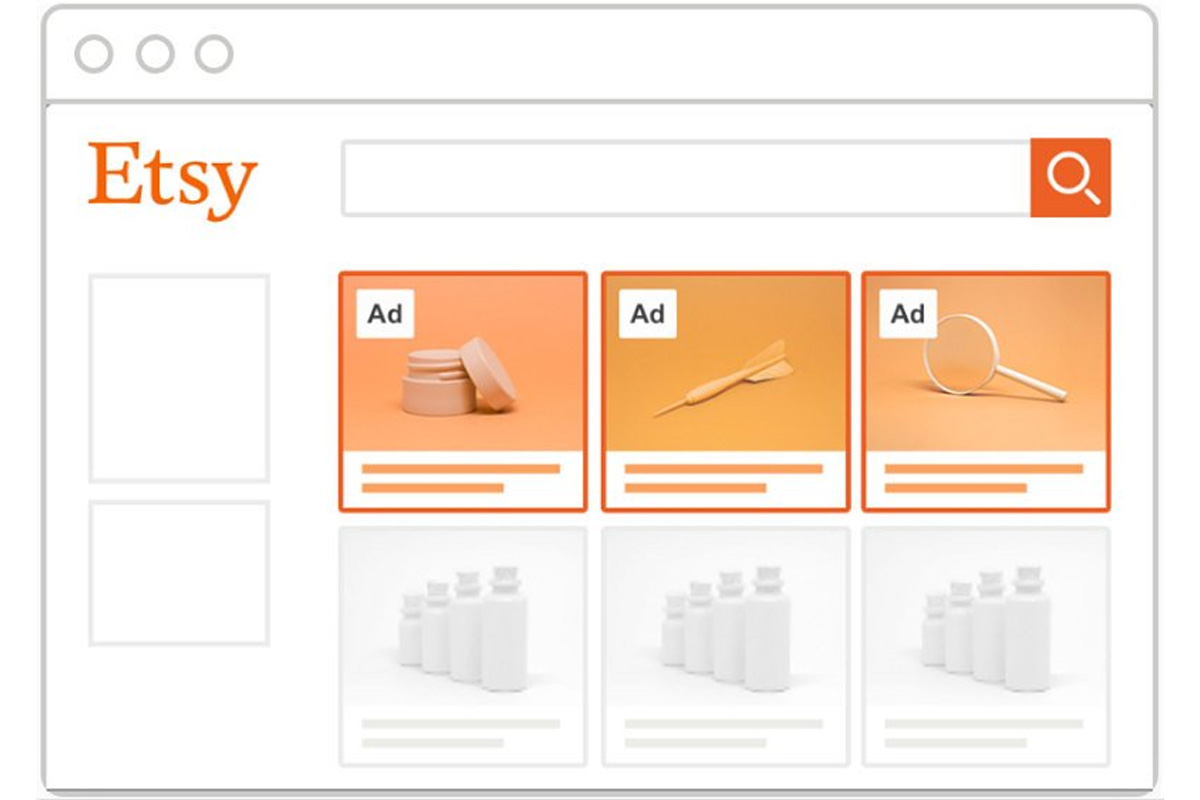 You can set bids for each promoted listing campaign by price, location, keyword or product category. It allows you to target customers based on whatever is most important to you. Moreover, it's a good idea to look at what other sellers in your niche are bidding for their promotions. By researching average CPC values and bids that competitors set, you can determine an optimal bid that will make your products visible.
Learn more about using promoted listings here.
4.8 Offer multiple payment options 
Making it easy for your customers is the right method to solve the concern of how to sell print on demand on Etsy. As a new business, it's important to make sure you're offering customers as many payment options as possible. While PayPal is one of the most well-known online payment systems, consider adding Square/ Google Wallet/ Apple Pay for buyers who do not want to hand over their credit card numbers online. 
On your shop page, be sure to mention how you accept payments, whether it's just PayPal or other options as well. Be sure to review any additional fees associated with each option and note them prominently in your checkout process. 
4.9 Provide exceptional customer services
More than anything else, customers want to be listened to. They want you to hear their issues and work with them until they are fully satisfied. Be proactive in your correspondence and always anticipate what might be wrong before it's communicated. Then, make sure you get back to them as quickly as possible so that they don't have to wait around for a solution. 

This small investment will pay off in spades if you become known for offering exceptional customer service and then stand out among competitors. As an added bonus, great customer service will also lead to increased sales down the road. After all, happy customers are loyal ones who talk about their experiences with others.
4.10 Ask customers for reviews (and use user-generated content) 
In order to make your store more visible and answer the question of how to sell print on demand on Etsy, ask customers to leave reviews. Most customers will comply with a kind request from a shop owner. Reviews are also critical because they provide social proof and reassure potential buyers that what they're buying is worth spending money on.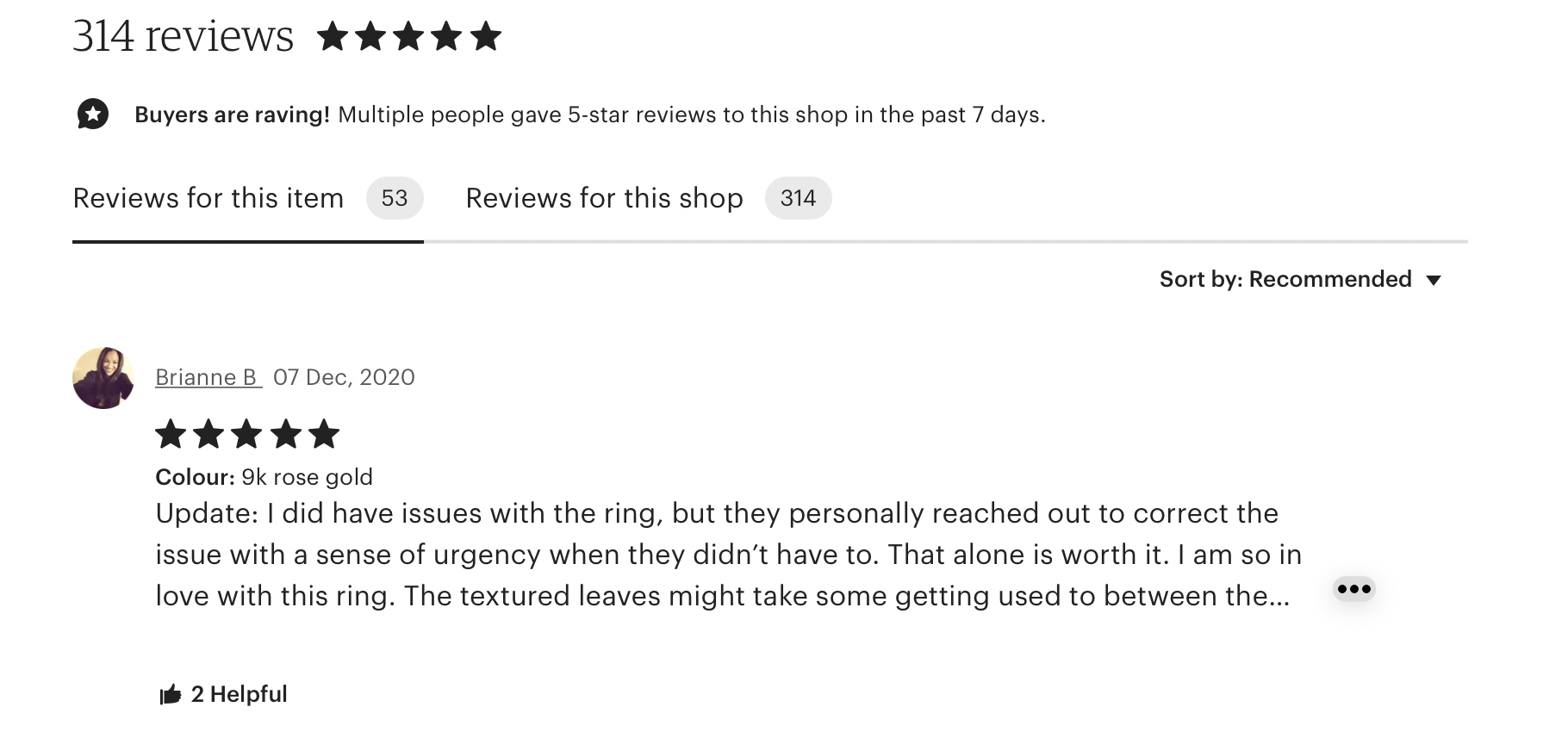 One easy way to encourage customer reviews is by offering free or discounted products in exchange. Another option is to include review questions when you send out your product shipment notification. Depending on how you ask, some customers may respond with positive feedback even if they weren't prompted! Or, you can add a review of our shop link directly in your bio section.
5. Conclusion 
Selling print on demand via Etsy can be highly lucrative if you manage your business in the right way. To make the most of your new venture, you need to understand how the print on demand market works and find out what sets you apart from your competitors.
Hopefully, you have gained some overall ideas about how to sell print on demand on Etsy, as well as some valuable tips. Let's start selling now!