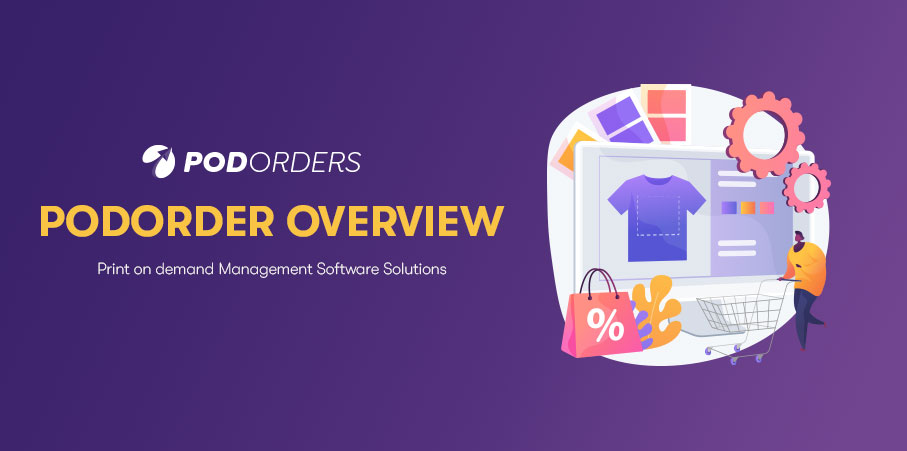 Podorder is one of the best solution for your print on demand business. This Print on Demand management software solution (POD) supports to manage your listings, orders, order fulfillment and support hubs in one place. It's great solutions for managing multiple selling accounts on multiple selling channels. Sellers can save tons of their time on management.
Check out this quick list of Podorder Solutions:
(and how Podorder benefit your business!)
[wptb id=9100]
1. Podorder Dashboard
View all statistics for business:
Total Orders
Order Statistics
Profits
Filter Report for Today, Yesterday, Last 7 days, This Month and Last Month or any customizable data time.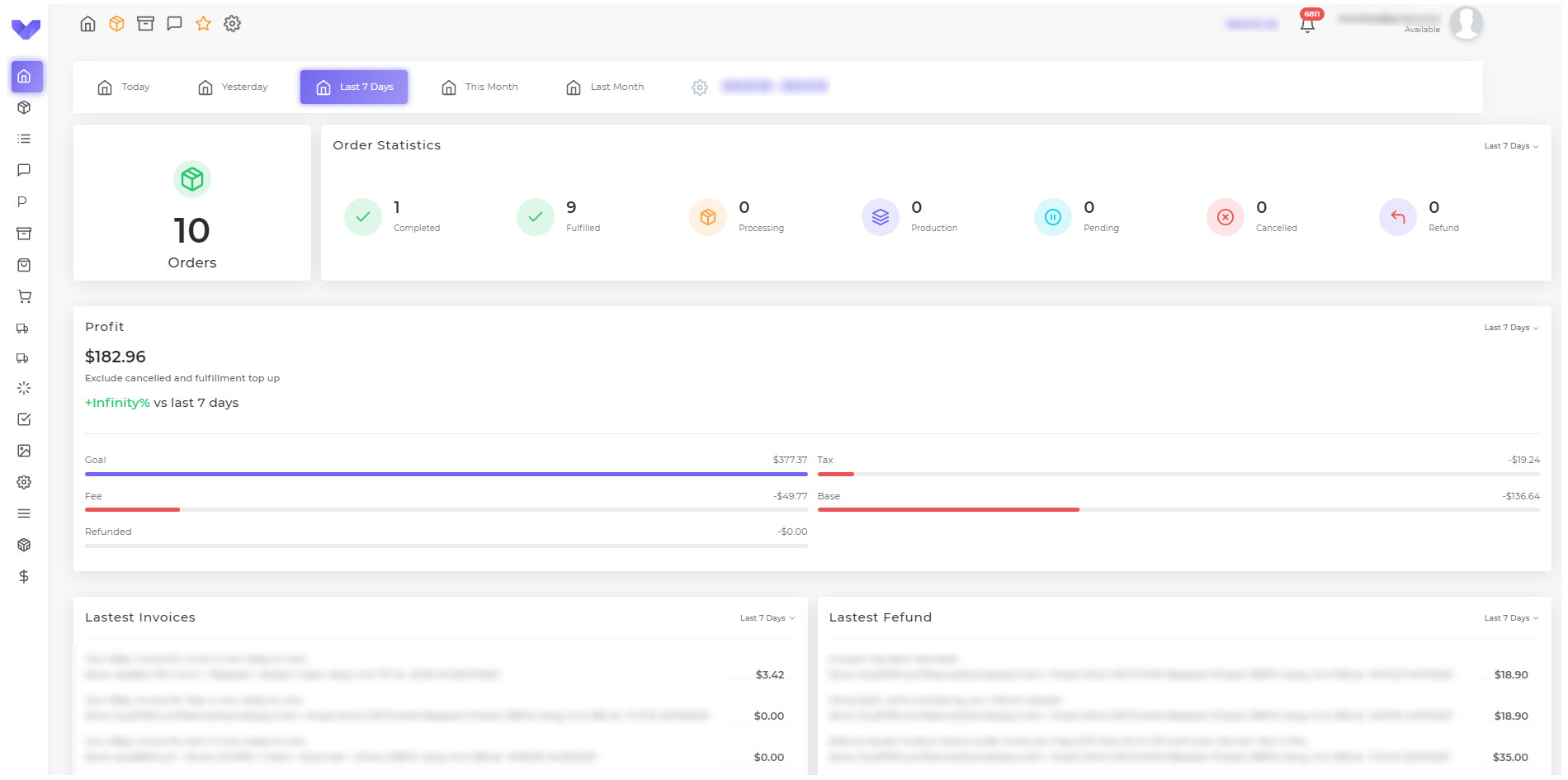 This Podorder supports multiple integration such as Marketplace Platform, Webstore, Payment Method, Fulfillment Providers.
Multi Ecommerce Integrations: Ebay, Amazon, Etsy, Google, Shopify, ShopBase.
Integrate with Webstore: Such As WooCommerce, Shopify, Shopbase
Integrate with Payment Services: PayPal, Payoneer, Stripe.
Integrate with Fulfillment Providers: Merchize, CustomCat, Linnworks, Geargag, etc.
See more:
How to Integrate with Multi Selling Channels 
How to Integrate with Multi Payment Gateway
How to Integrate with Multi Fulfillment Provider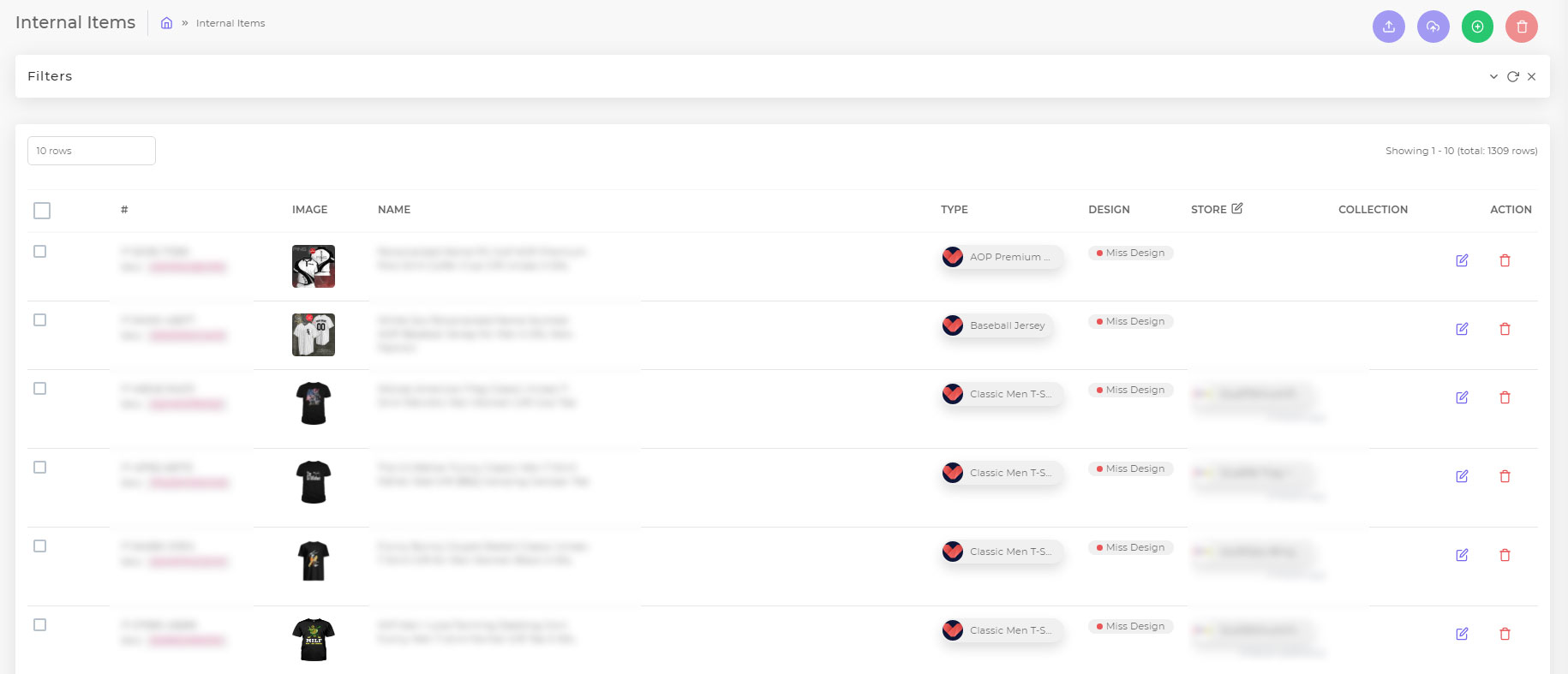 Create unlimited print on demand products with various types which provides by a huge number of fulfillment services. Various products types supports: T-shirt, Apparel, All Over print, Gift & Accessories, Home & Decorations, Face Mask, Canvas & Poster, Jewelries, etc
Manage all products from multi selling channels such as Ebay, Amazon, Etsy, WooCommerce, ShopBase, Shopify, …

Internal Store: Manage all products of store.

External Store: All products are push to store to sell.

Manual, Schedule Push Products to Market
Manage all sales from multi selling channels. Manage all issues related with order such as order tracking, support order, PayPal.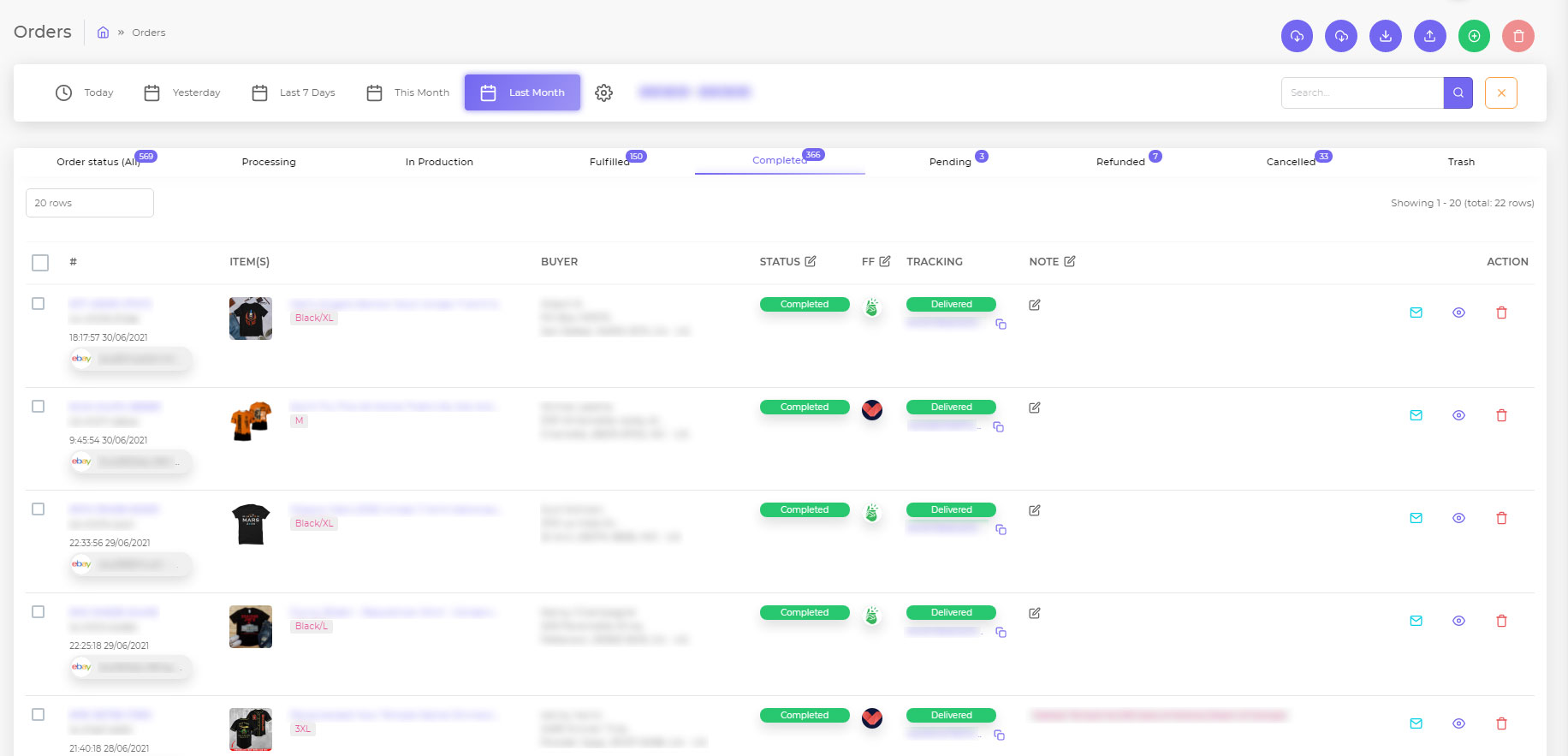 See more: How to Manage Print on Demand Orders in Podorder?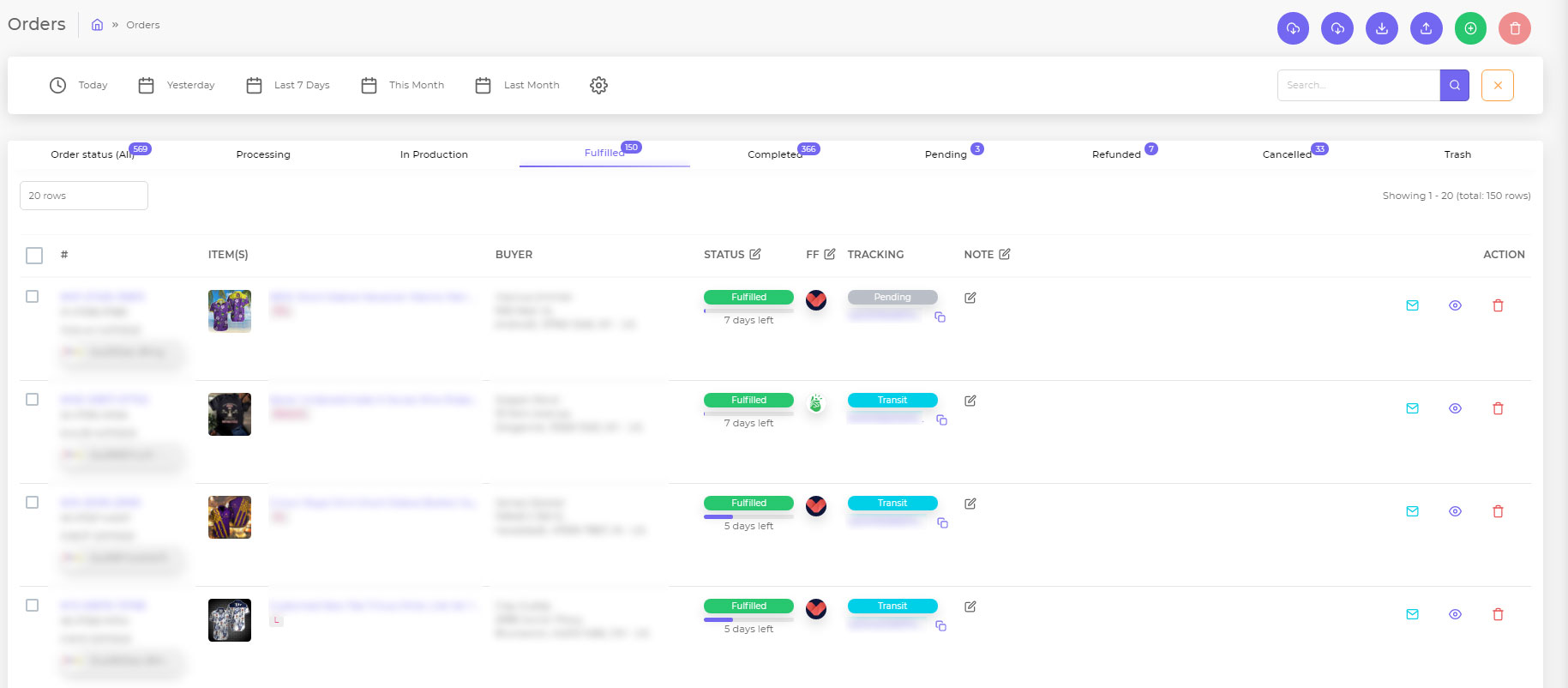 Manage order fulfillment: Map order with a suitable fulfillment. Sellers can also change to other fulfillment (which provides the same products) as the want.
Manage all fulfillment process such as Processing, In production, Fulfilled, Completed, Pending, Cancel, Trash.
Order Tracking
See more: How to Manage Print on Demand Fulfillment on Podorder?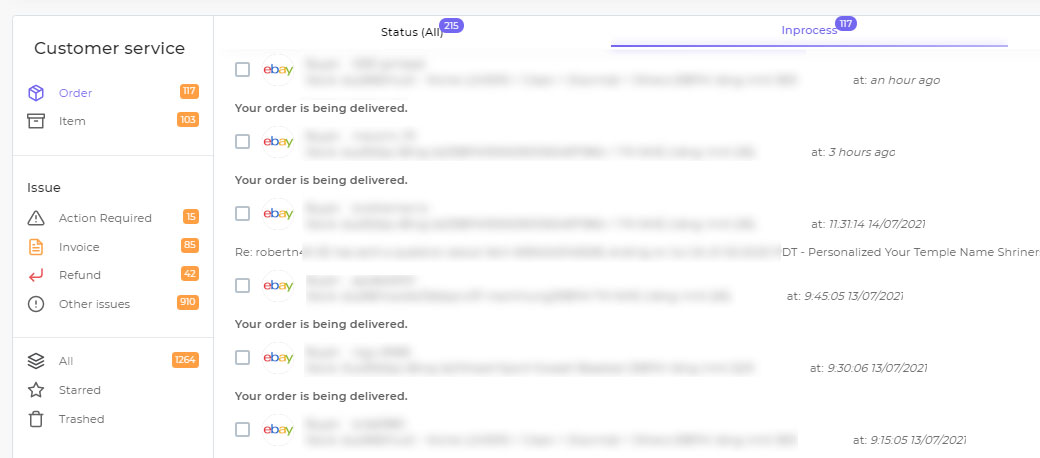 Send & reply to buyers' questions, send email, order tracking, thanks & feedbacks
Manage buyers list email
Take note for another team member
Process refund request
See more: How to Manage Hub in Podorder
7. Insight Report
Get a detailed insight report about fulfillment order report and order report, so you can evaluate the status of your business.
Fulfillment Report: Fulfillment cost, fulfillment order, and revenue.
Order Report: The most popular product and attributes. Store fulfillment, fulfillment order filter, status chart fulfillment orders
See more: How to Get Insight Report Print on demand