When an order is fulfilled, and it is on the shipment. It also has a tracking code. Sellers can manage to track here:
Manage Order Tracking:
Filter: Filter tracking number, Customers and Platform Order
Manage all order tracking: All, Not Found, Pending, Transit, Out for Delivery,

Delivered, Exception, Expired, Fail Attempt.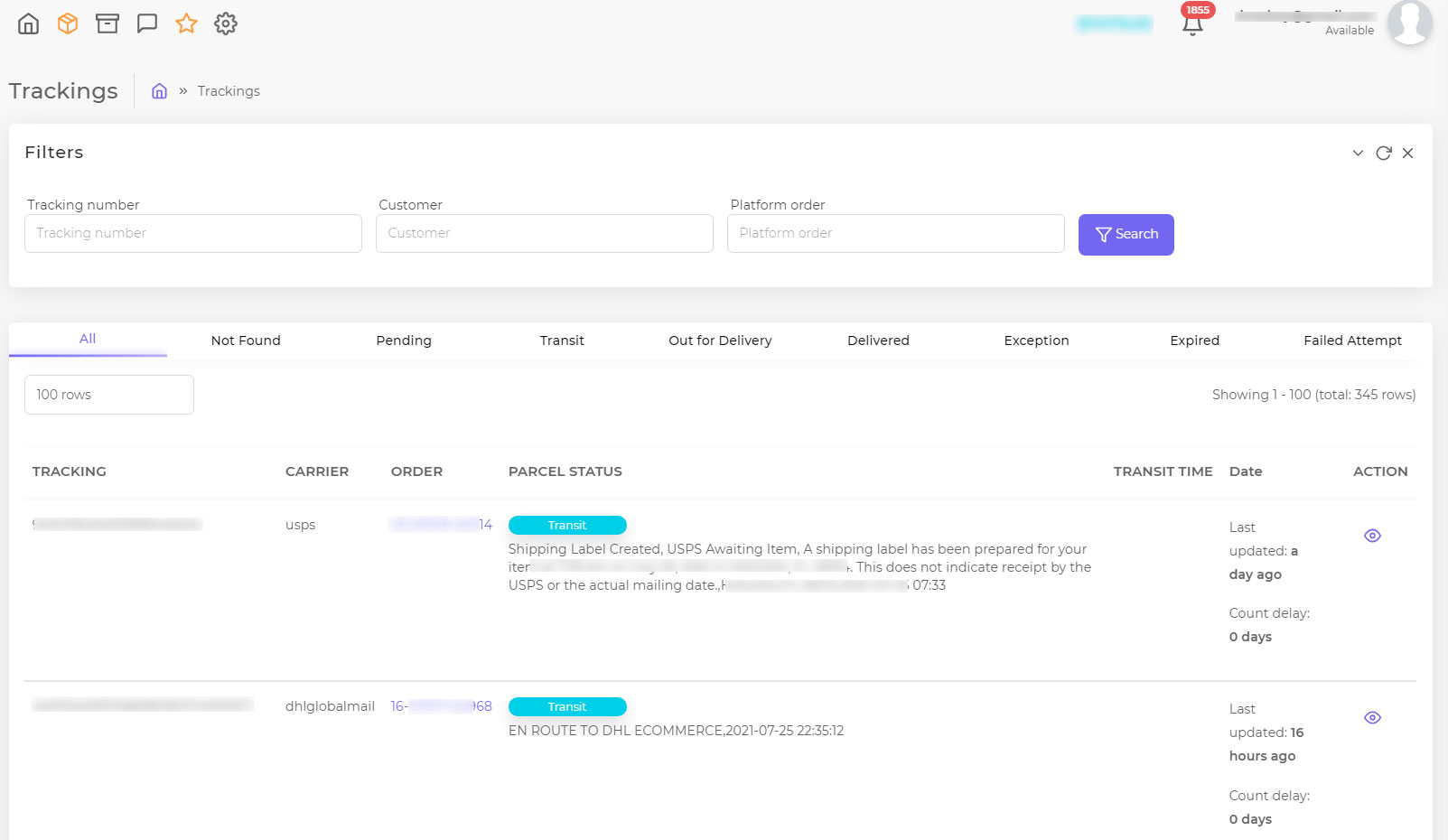 Quickview Order: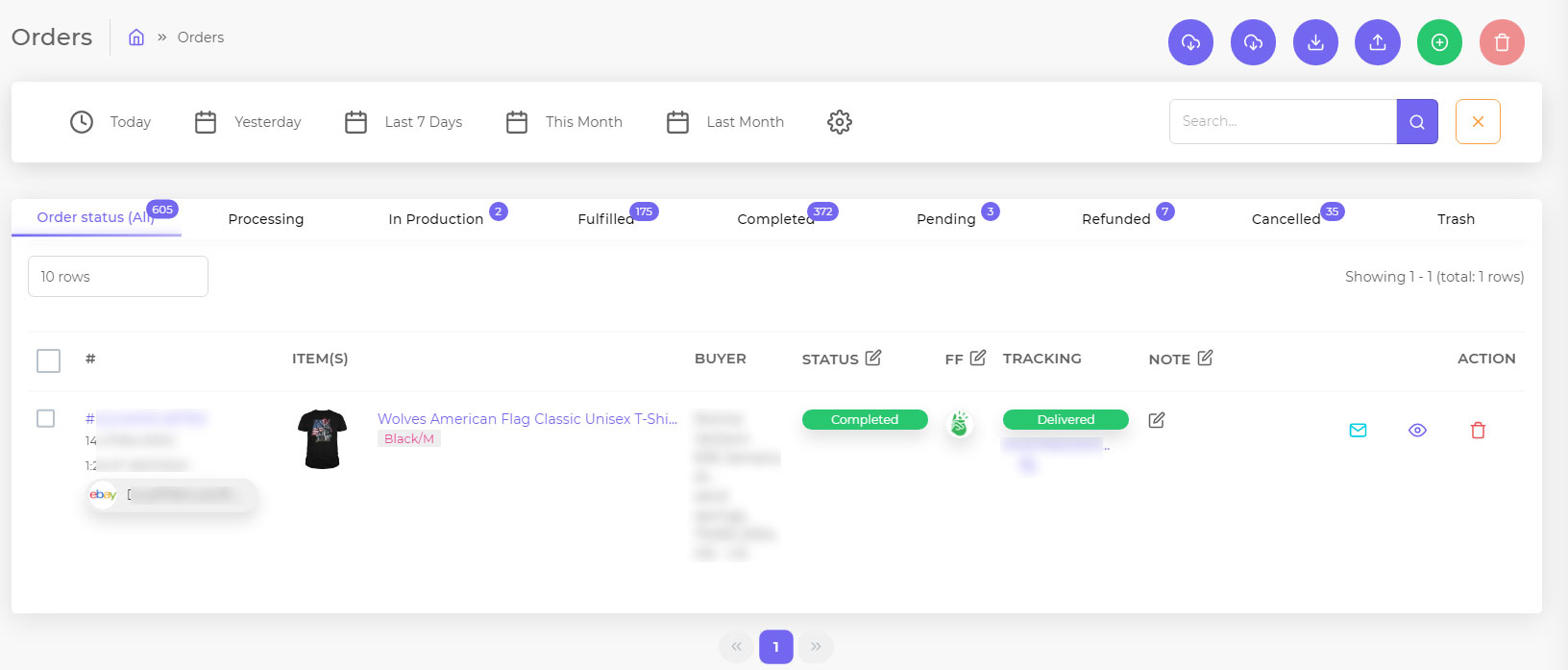 Action on Tracking: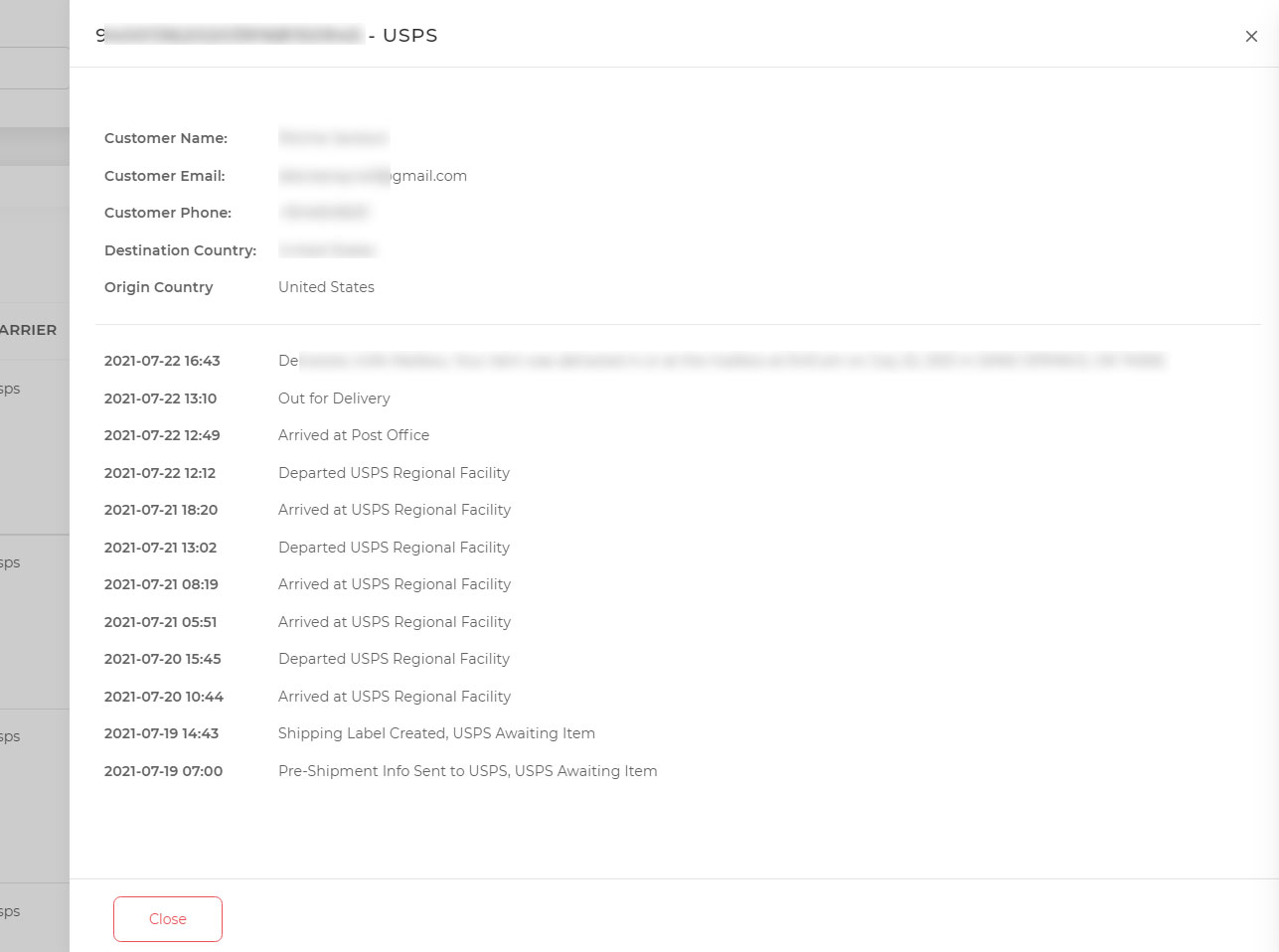 Send tracking message to buyer: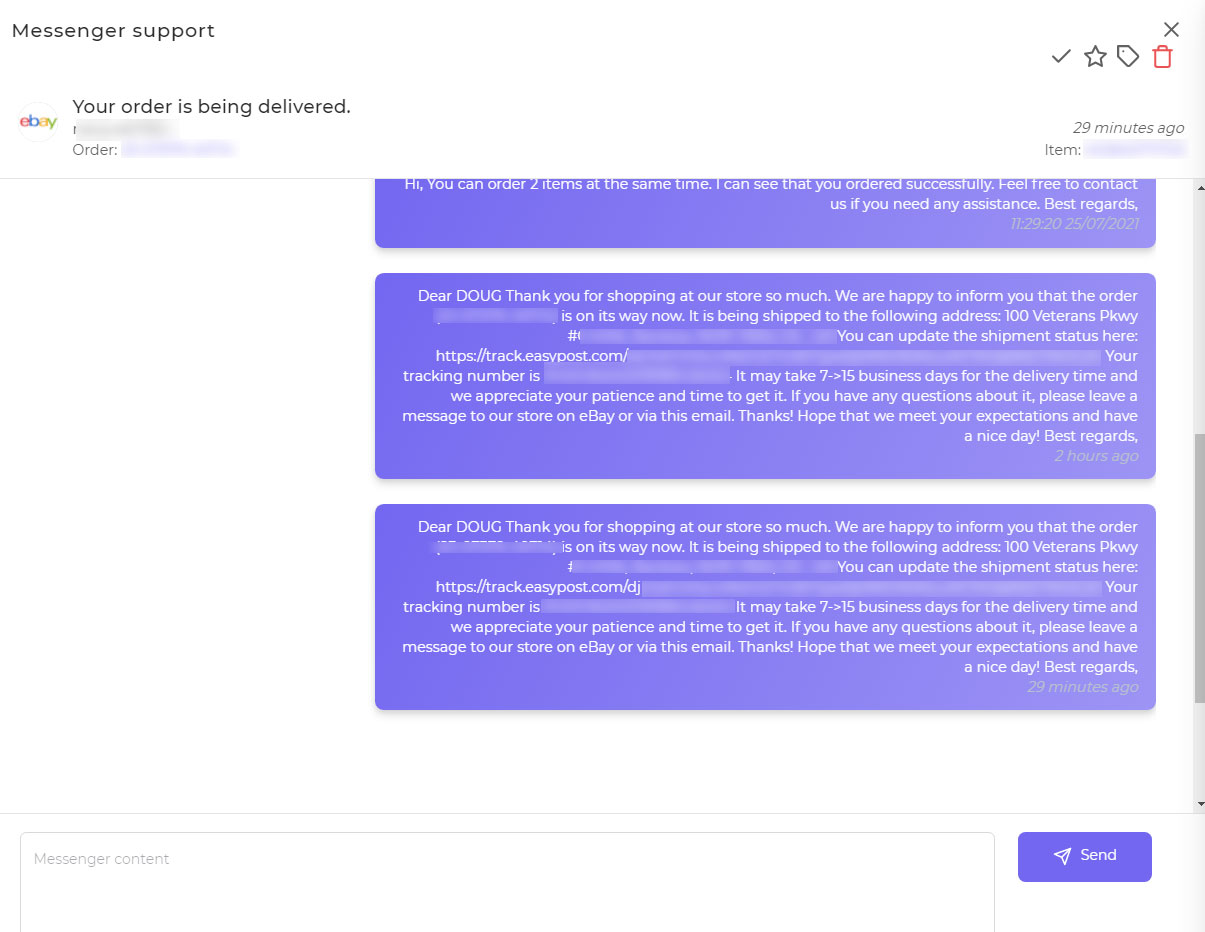 Note:
In the case of changing to other fulfillment, sellers have to log in to go to fulfillment admin to copy order tracking ID and paste to Podorder system. They have to do it manually. After pasting to tracking information of order, sellers can send email and feedback review as well via Podorder.