Via Podorder, sellers can manage all order messages.
Dashboard > Support > Order: Get all order notification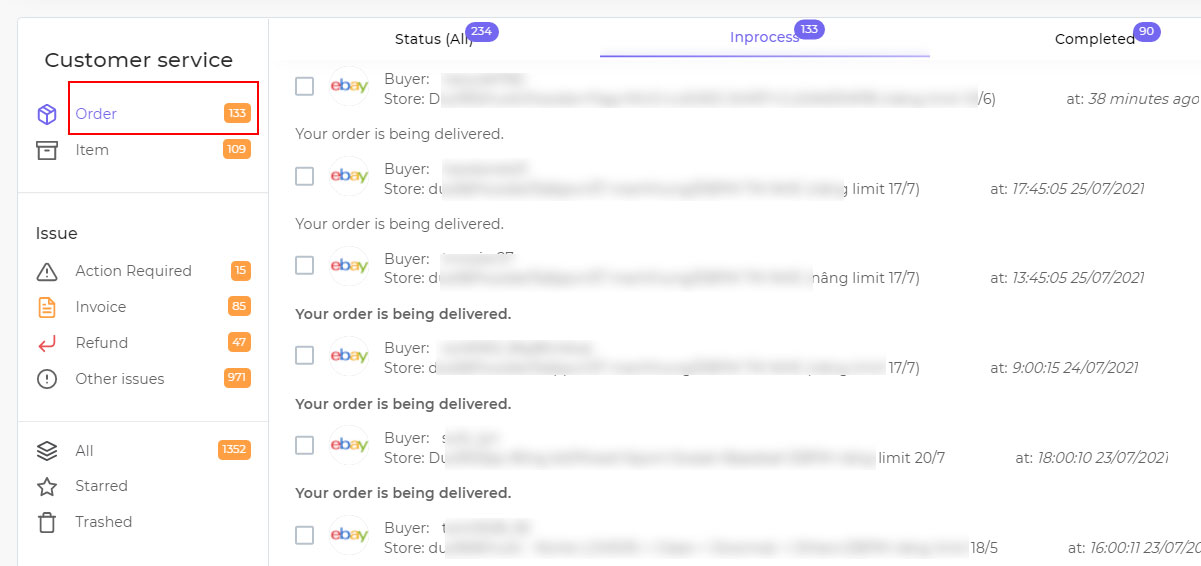 Check all order messages about platform notification, account, update any information.
Order Invoices: When an order is delivered successfully, PODorder system will send automatically invoice, email thanks, and feedback to buyers.
Order Refund
Other Issues.