When customers interact with a brand online, they have high expectations. They anticipate a consistent customer experience and have little patience for jumbled-up interfaces and interactions. The process of improving the digital customer experience also aids in the improvement of procedures for all company stakeholders. In fact, many businesses begin their digital transformation to improve digital customer experience of their consumers.
In this post, we'll discuss what the digital customer experience is, how it may be enhanced, and why these enhancements can help a business's digital transition.
1. What Is A Digital Customer Experience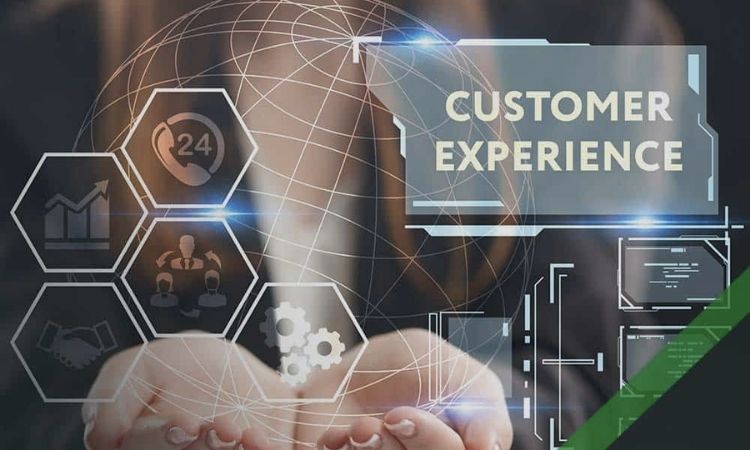 The digital customer experience is a consumer's total perception of a company based on all of their digital contacts with it. Unlike the broader customer experience, which includes all digital and physical interactions with a company, the digital customer experience focuses solely on how customers perceive the digital presence.
All online channels, including but not limited to websites, mobile applications, email, social media, consumer messaging apps, online customer care, automated marketing material, and blogs, contribute to the digital customer experience.
While the technology that allows it has an influence on the digital consumer experience, there are a far larger set of business and operational considerations at play. Everything from strategy to marketing to customer service is covered. Understanding how your digital touchpoints affect customer perception and brand loyalty are vital — in a recent survey, we discovered that over 65 percent of customers indicated their website or app experience would be at least a very important element in their readiness to suggest a company.
2. Who Owns The Digital Experience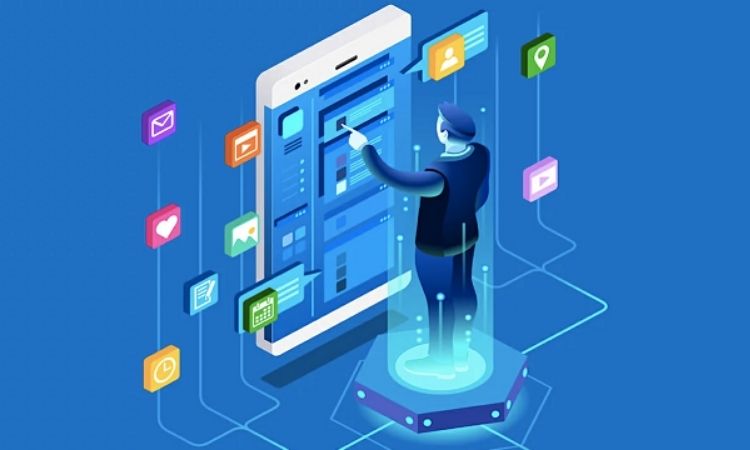 Most customers don't distinguish between a digital and non-digital interaction with a company. Rather, people want to discover the simplest, most frictionless method of gathering information and making a buying choice.
As a result, the digital customer experience is not owned by a single department or individual, and stakeholders from throughout the company must guarantee that the consumer has the greatest possible experience whenever and wherever feasible.
The following are the stakeholders and their priorities:
Sales: The sales team should make sure that their sales landing pages accurately represent their sales messages and that their contact forms and communication methods are simple to use. To reduce the time it takes for potential clients to receive a response from a salesperson, the back-end systems should be connected.
Marketing: The marketing department must guarantee that internet content and promotions flow smoothly from external marketing channels to the service. Customers will most likely give useful data and input on how the service may be enhanced and customized to better match their needs through marketing efforts.
Customer service: The customer service staff, like sales, must guarantee that current customers can simply report complaints to them and that cases are processed quickly so that consumers receive rapid replies. Automated solutions can aid in the speeding up of these procedures.
Strategy: Because strategy influences every component of the organization, stakeholders in this area must collaborate closely with the various teams responsible for implementing operational changes that impact customer-facing experiences.
IT: Because members of the IT department will most likely be tasked with stitching together all of these disparate systems, processes, and integrations, they must be involved in all of these efforts early in the planning stages to ensure that they have a clear understanding of the purpose and intent of the initiatives they're implementing.
3. Top Established And Emerging Digital Customer Experience Best Practices
3.1 Take a long-term mindset
Creating a big continuing program of changes with the objective of enhancing client lifetime value is what a digital customer experience strategy entails. You'll need to understand the scope and timeframe of the project, as well as the seismic potential for improvement. Be mindful that the investments you make and the changes you begin to execute may not provide instant benefits, and that your program will require leadership buy-in to succeed. It's not only about altering procedures; it's also about changing culture.
Also, keep in mind that the project will never be completed. Instead, you'll be laying the groundwork for developing, adapting, and achieving in an ever-changing environment.
3.2 Research your key customer journeys in depth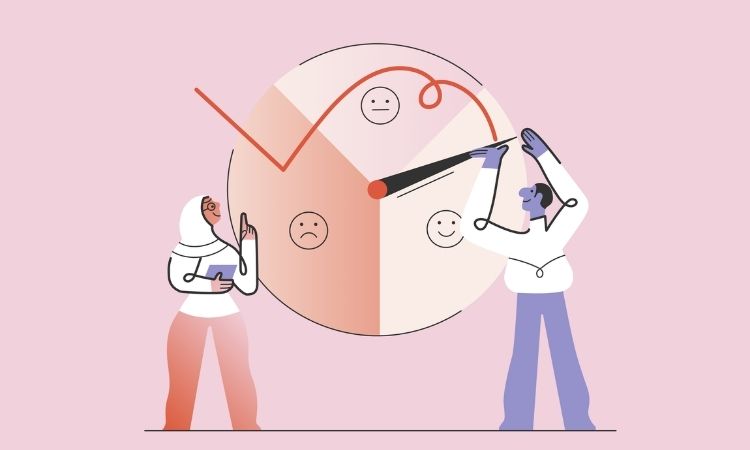 Touchpoints are the foundation of a fantastic digital customer experience. Asking the correct questions at the appropriate time is the key to comprehending events. Concentrate on high-stakes touchpoints like checkout and payment, initial visits to your eCommerce business, and account creation to discover where your consumers are having fun or getting stuck.
Digital intercepts targeted post-purchase email exchanges, and quick online surveys are just a few of the platforms that let marketers acquire these insights.
3.3 Adopt proven user-centered design processes
It doesn't just happen that the correct digital interactions are implemented in the proper way. They must instead be deliberately designed. This necessitates first studying and then following the phases of a user-centered design approach.
Conduct customer research and analyze the results: A typical design process begins with research to learn about the attitudes, wants aspirations, and motivations of potential consumers. After you've finished your research, you'll need to synthesize and explain your results to the project team and, eventually, the rest of your company. The team may need to refocus the project during this time. Why? Project teams frequently set out to solve one problem, but research discoveries lead them to realize that there is a larger (or simply different) problem that has to be addressed.
Prototype and test potential solutions iteratively: Rather than becoming paralyzed by analytical paralysis, concentrate on making your ideas real through low-fidelity prototypes that are quick and inexpensive. These can take a range of forms, from simple pen-and-paper sketches to wireframes that layout important content and functional components. Then, not once, but several times, but the prototypes in front of real consumers and staff for feedback. To swiftly arrive at an optimum solution, repeat the process of testing and improving your prototypes while adding new degrees of fidelity.
Collaborate with your staff and consumers to come up with new ideas. Design is a collaborative effort, not something that can be decided by a single person in a locked room and handed down on a silver platter.
3.4 Plan for the post-launch reality
Any first launch requires a tremendous amount of effort from digital customer experience project teams, yet that is only the first day of a digital touchpoint's life. What occurs on the second day of infinity? Companies that launch without knowing the answer to this issue end up with unsupported websites and orphan applications that confuse or upset their consumers. Don't be caught in the launch-it-and-forget-it trap. Rather, ensure that your digital touchpoints receive the attention they demand.
Consider how you can expand the reach of your digital customer experience products and services to new platforms. Do you think managing digital customer experience interactions across websites, mobile phones, and tablets is difficult? Hold on to your hats, because the next decade will see a slew of new platforms emerge, including interactive TVs, automobile dashboards, gaming boxes, in-store gadgets, and wearables. To avoid being caught off guard by a new technological platform's quick mainstreaming, each new product launch should include some discussion of whether and/or how the present content or feature set should be moved to other devices and platforms in the future.
Before you start, develop an end-of-life strategy. Although it's difficult to realize at the start of a major and exciting endeavor, most digital touchpoints won't last forever – at least not in their current shape.
3.5 Unify the overall customer experience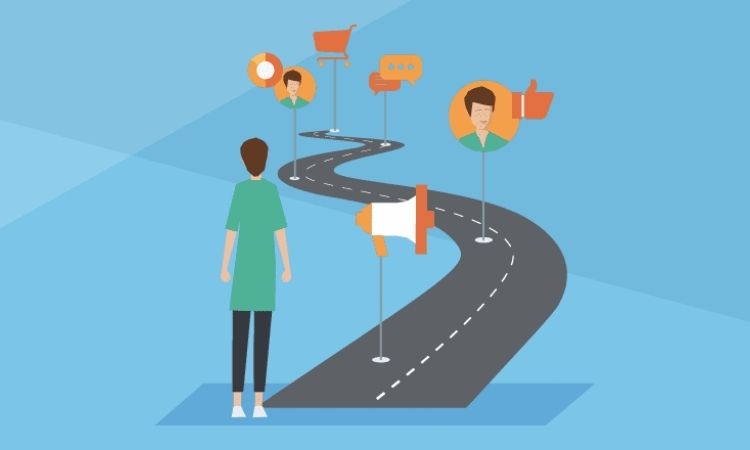 The digital customer experience environment of today is fragmented, with a jumble of services and gadgets. It's also becoming more intertwined with actual touchpoints and settings. Customers can connect across several channels at any given time, and they frequently use multiple touchpoints to achieve a single goal, so businesses must offer a consistent face throughout all interactions. 35 They risk diluting their brand and disappointing clients who demand a consistent experience if they don't. 
When clients arrive at any digital touchpoint, the first thing they see is the visual design. While firms don't have to aim for a 1:1 mapping of visual components from one touchpoint to the next, patterns and styles for photography, typography, and layouts should be carried over from one touchpoint to the next, with designs that mirror those used in offline channels. The stately serif typefaces used by The New York Times, for example, emphasize the company's pedigree across all of its touchpoints, both conventional and digital customer experience. Toms Shoes' iconography, font, and layout are incorporated into both its website and Twitter feed.
Consumers may now smoothly go from email to the web, from Facebook to the phone, and from television to tablet. Unified customer experiences actively encourage consumers to go from one touchpoint to the next, rather than forcing them to start from scratch in each new channel. Customers may, for example, read to any point on their Kindles and then pick up where they left off on another device using Amazon.com's Whispernet. After an auto accident, Groupama, a French insurance company, developed a mobile app that seamlessly connects customers to a phone call with a service agent. The agent gets access to the customer's name, location, and purpose for contacting before the connection is connected.
3.6 Be transparent
Your audience cares about improving the digital customer experience, and it's something you can and should talk to them about. Customers will know you care if you act on their suggestions. If you collect customer feedback and utilize it to improve the customer experience, be sure to let your marketing channels know about it. This will assist your audiences in comprehending your brand's beliefs and priorities, as well as urge them to provide further input in the future.
3.7 Look to continually improve
No professional chef would serve a dish without first tasting it. The same is true of your digital customer experience; you must test the complete customer journey as well as digital interactions.
You'll find frequent pain spots and recurring areas of feedback by pursuing a variety of pathways that mirror the demands of various clients. You may then put in place meaningful mechanisms of action to fix issues along the client journey, ensuring a consistent and smooth experience.
Even after your digital customer experience journey has gone live, be sure you keep an eye on its performance. A/B testing on alternative layouts, for example, can help you fine-tune the experience, while post-transaction feedback and usability testing will reveal insights that will allow you to further enhance the service you provide.
3.8 Track and diagnose potential high-level problems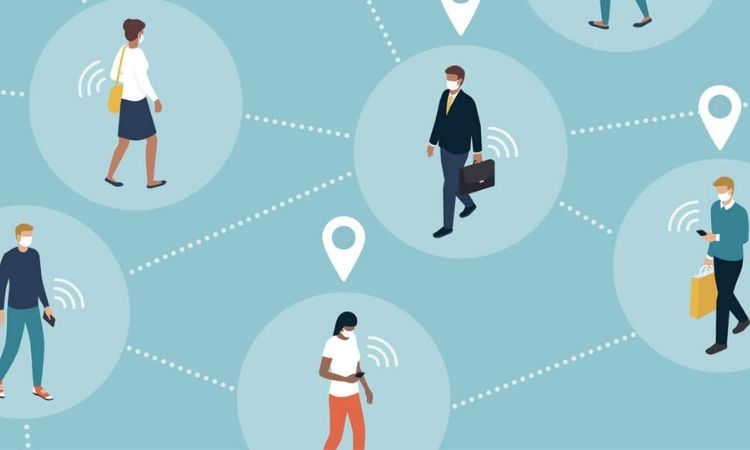 Once your digital customer experience program is up and running, one of the first steps is to identify the most typical customer journeys and diagnose the general issues that arise within them.
You should also figure out what resonates with your audience so that you may continue on that path. Here, you'll record high-level analytics like the visitor's aim and the likelihood of recommending or returning to your site. To track and analyze changes over time, you'll need to define baseline measurements.
3.9 Conduct Expert Reviews Of Web, Mobile, And Tablet Touchpoints
Expert assessments, also known as "heuristic evaluations" or "scenario reviews," are a quick and low-cost approach to figure out what's malfunctioning with your site or app right now. 6 To perform an expert review, find suitable reviewers who can sympathize with your consumers' demands and ask them to:
You should attempt to achieve appropriate client objectives. Try to accomplish consumer goals that are unique to the business purpose of your site or app, such as configuring a four-door automobile, purchasing a set of bath towels, or obtaining the nutritional information for a menu item, using the concepts of Forrester's scenario design approach. Avoid conflating consumer goals with corporate goals such as branding or cross-selling: "I'd want to have an online brand experience today," or "I'd like to be cross-sold," aren't things your consumers say in the morning.
Conclusion
In the experience economy, digital is a vital battleground, with substantial prospects for those who delight. Improving the digital customer experience is a multi-step process that involves input and preparation from all levels of the company. It also necessitates technical solutions capable of integrating and tracking how clients interact with your company.