How can you ensure that your print on demand business will be as successful as possible during the week of Independence Day? In order to make your print on demand business stand out from the crowd, you will need to come up with some clever strategies. 
We've compiled a list of 10 effective ways to boost print on demand sales on Independence Day so that you can make sure you have plenty of sales and plenty of profit. Keep reading to find out more! 
1. What Is Independence Day?
Independence Day (The Fourth of July) is a United States federal holiday, on which Americans celebrate their independence from Great Britain. It is the most revered holiday in America. The Continental Congress declared that the thirteen American colonies regarded themselves as a new nation, and were no longer part of the British Empire. It was ratified in 1788, after which it was celebrated with joyous, patriotic fervor.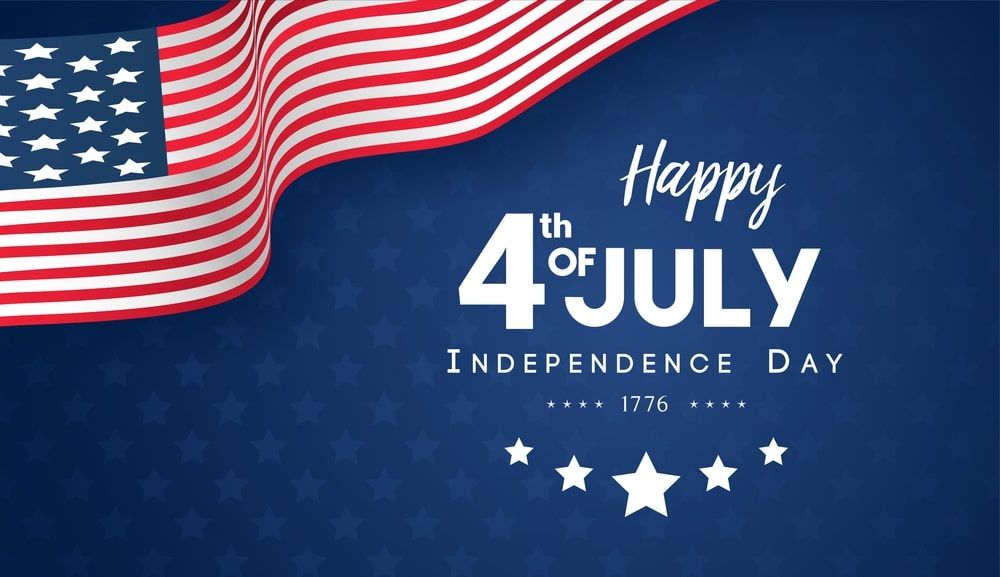 It continues to be observed today with concerts, parades, and fireworks in many places across America. Boost print on demand sales on Independence Day is ideal for celebrating major American holidays because they help people easily create DIY projects that are very affordable.
2. Why Boost Print On Demand Sales On Independence Day?
Holidays provide a great opportunity to boost sales of your print on demand products. With so many people celebrating, it's an easy time to capture more attention. It's a win-win situation. Your customers get something they really want at an affordable price while you reap some of those profits from higher volumes during what is usually a slow period.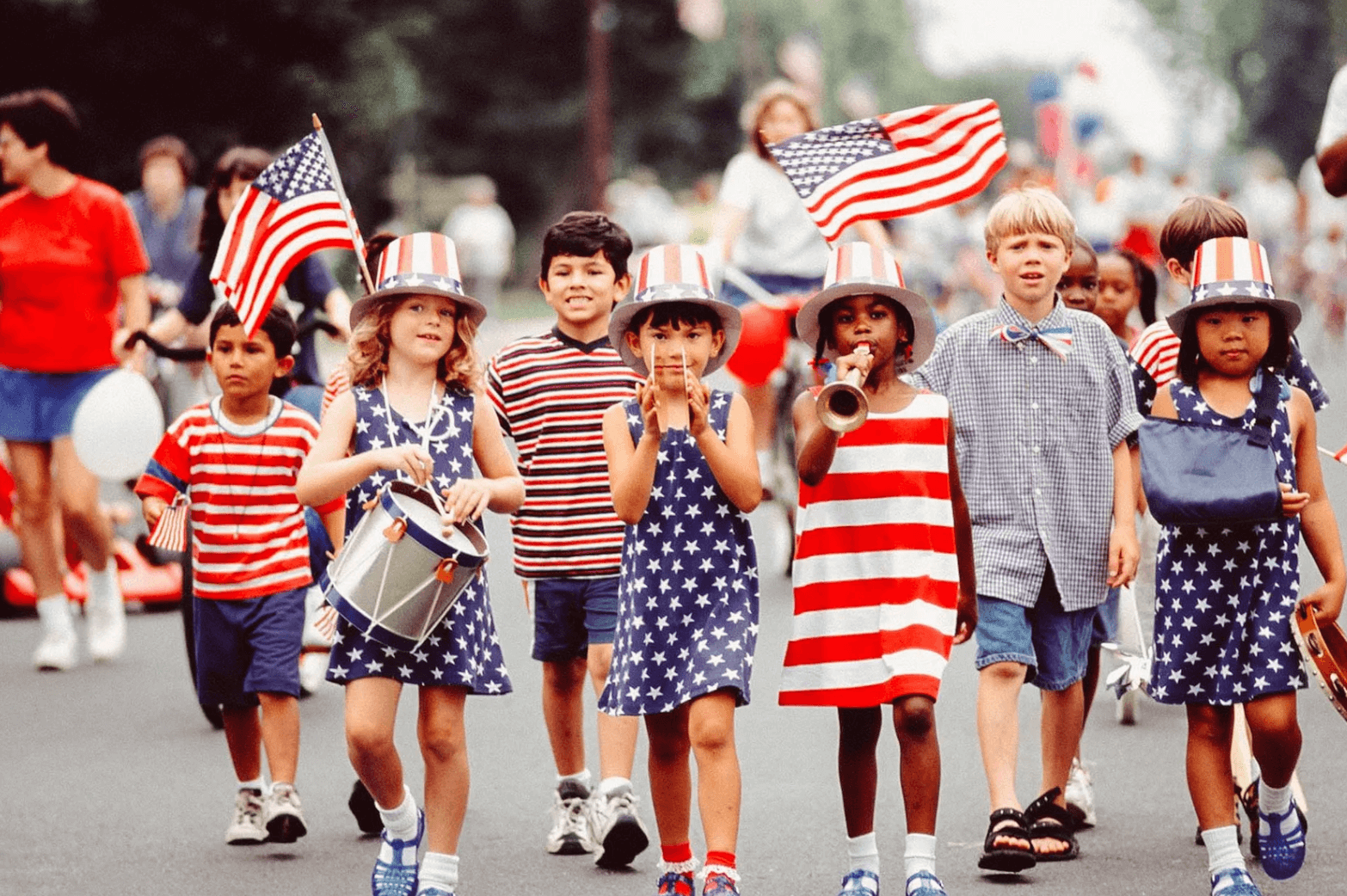 You should boost print on demand sales on Independence Day because: 
There's increased consumer interest in buying gifts and products during a holiday because people are more likely to buy things they wouldn't buy at other times of the year.

Holidays often produce unexpected opportunities, such as peak web traffic or promotional partnerships that can help your product shine.

People tend to spend more money than usual, which also means you can sell more. 
Besides gaining more profits, boost print on demand sales on Independence Day also brings you and your business a lot of advantages, including raising brand awareness, building deeper relationships with your customers, and cultivating customers' loyalty.
3. List Of Products To Sell On Independence Day 
As a print-on-demand business, there are various things to sell to boost print on demand sales on Independence Day. Dive in now to see a comprehensive list of top products. 
3.1 T-shirt – Popular Print on Demand Products
A T-shirt is a product that everyone has at least one in their wardrobe. And, who doesn't love an awesome tee? People appreciate being unique, and personal style can go a long way in today's world.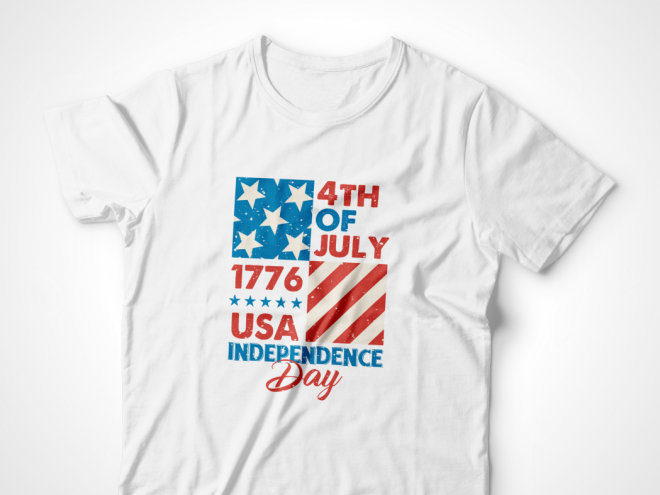 3.2 Mugs 
Selling mugs is one of your other options. It is all because mugs are popular: It's estimated that around 65 million mugs are made and sold in North America every year. In fact, there's approximately $3 billion worth of mug sales each year here. Moreover, mugs are great because they're easy to give as gifts, people can use them over and over again, and they're not too personal so they don't come off as creepy.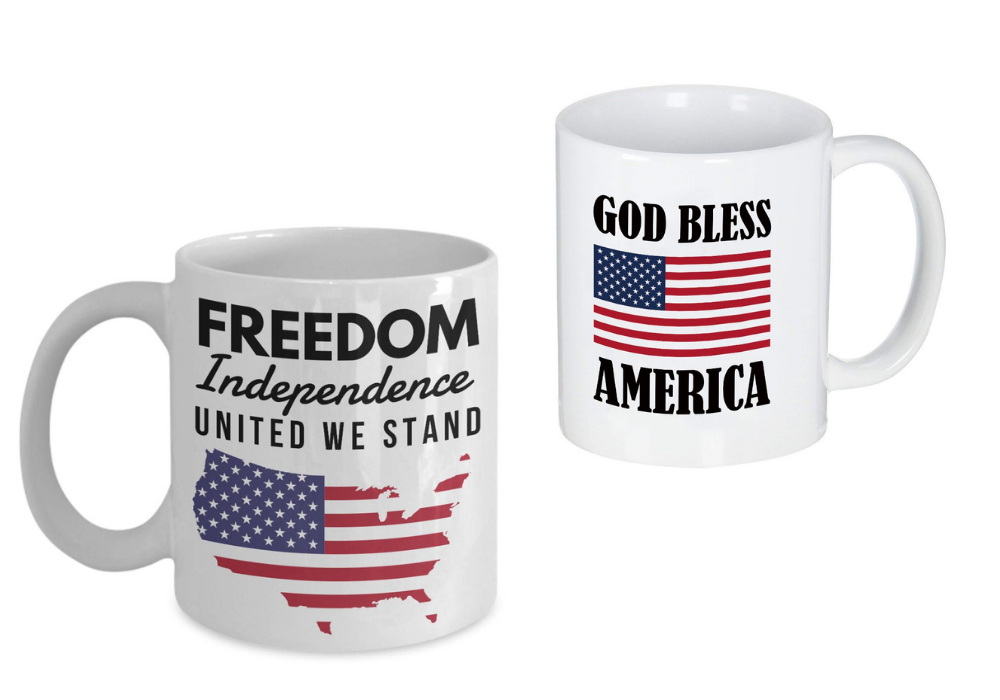 3.3 Tote bags 
In the old days, tote bags were commonly sold at conferences and trade shows. However, in recent years, online sales for tote bags are growing as people love using this kind of bag. Tote bags are useful for a variety of purposes — they can be used as beach or pool bags, shopping bags, laundry baskets, and more.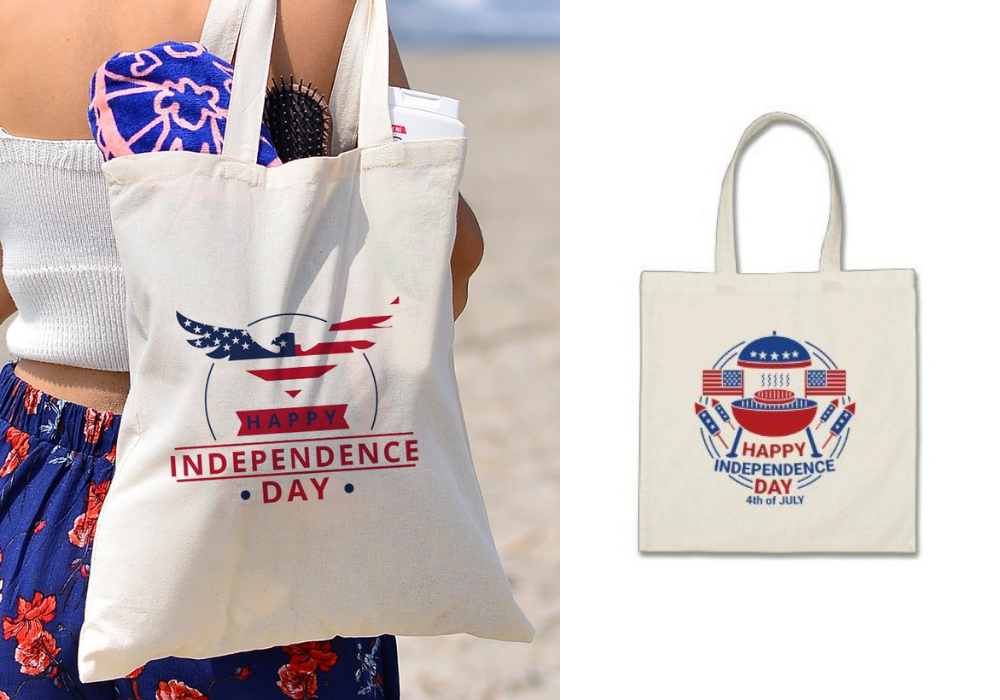 3.4 Pillow Cases  
Another product that can be sold to boost print on demand sales on Independence Day is pillowcases. These products might never cross your mind, but undoubtedly they are used every day.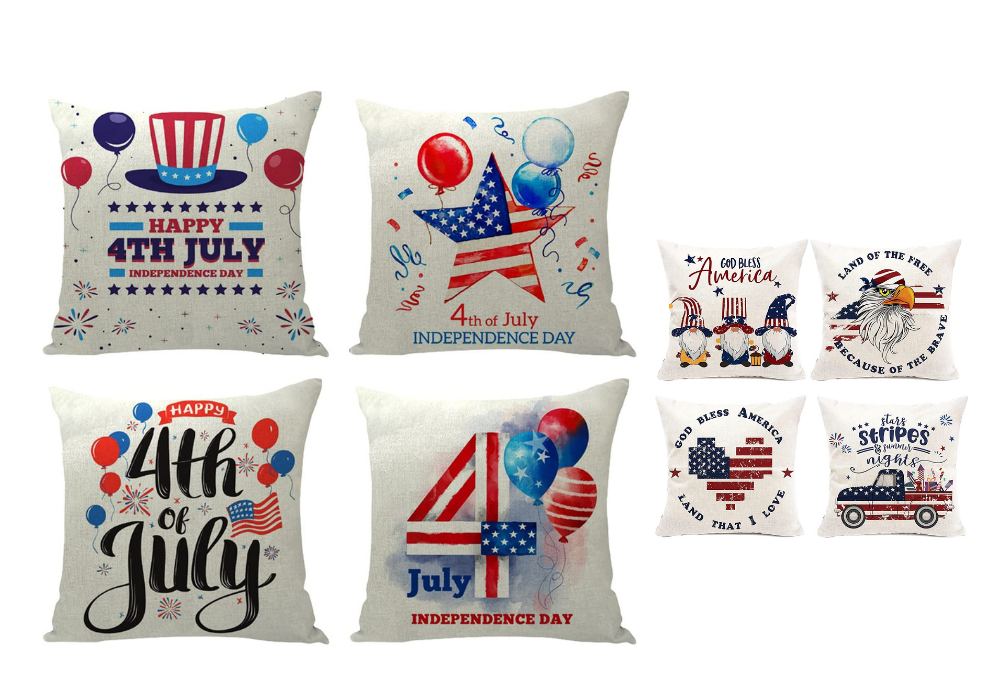 3.5 Phone cases 
These days, more and more people are switching to using their cell phones for everything from watching movies to playing games. The number of mobile device users is increasing rapidly, as well as the demand for phone cases. Moreover, phone cases are inexpensive and they also make great gifts for friends and family members with smartphones.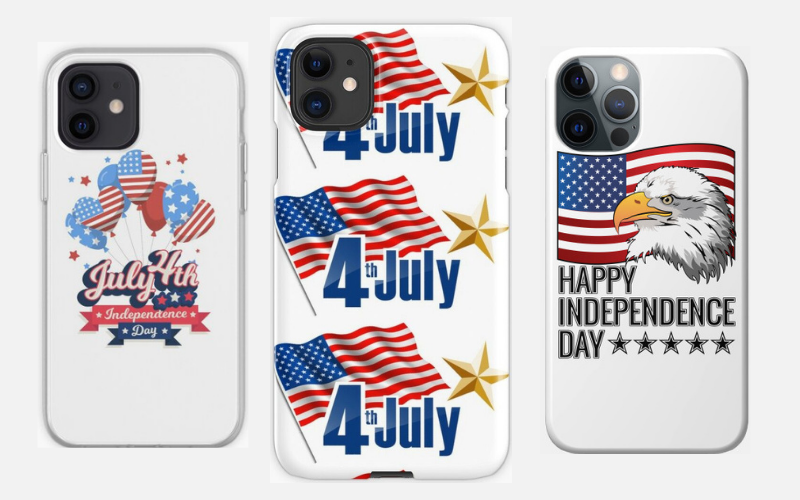 Other products are socks, masks, pants, hoodies, flip flops, backpacks, blankets, towels, canvas print, stickers, underwear, notebooks, etc. 
4. Top 10 effective ways to boost POD sales on Independence day 
Keep reading to know the most powerful methods to boost print on demand sales on Independence Day. The more tactics you use, the better. 
4.1 Utilize email marketing 
Email marketing is a great way to get your message in front of people who are interested in it. It is one of those tactics that can be both easy and inexpensive to implement, but it can also produce some pretty spectacular results.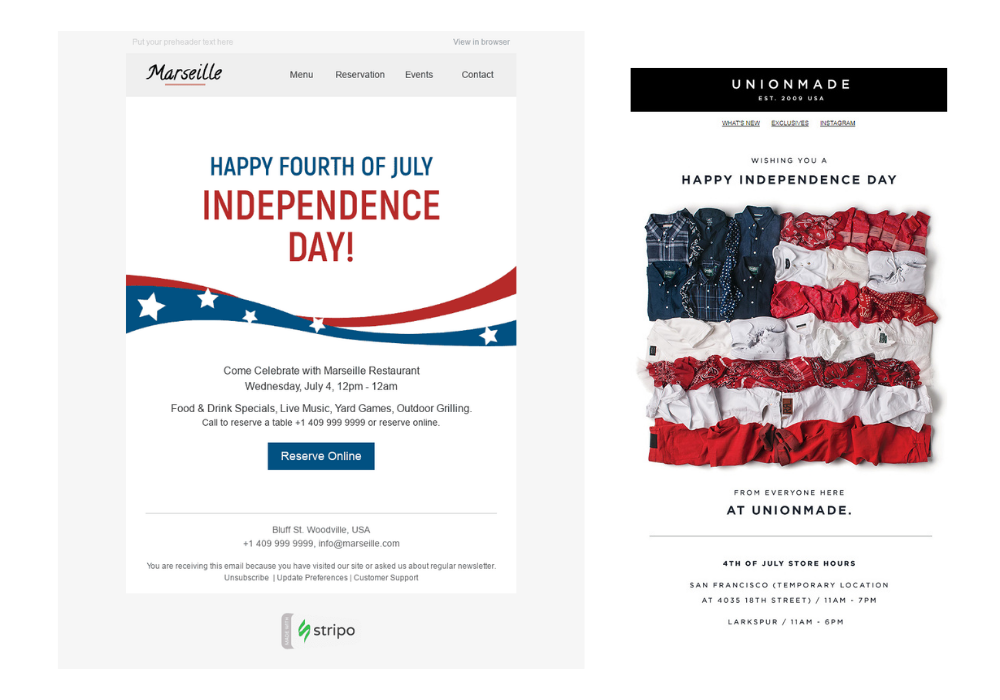 If customers have already signed up for your email list, they will be more likely to read your email and take action because they trust you. The key is to make sure your emails are relevant, personalized, and provide some value to readers. Once your emails are sent, take a quick look at their click-through rates and open rates so you know which messages resonate best with subscribers and where you need to improve in future efforts. 
4.2 Offer special offers and discounts
You can also boost print on demand sales on Independence Day by offering special offers and discounts. For example, offer them 15% off their total purchase if they spend over $50, or an extra 10% discount if they share your information with their friends.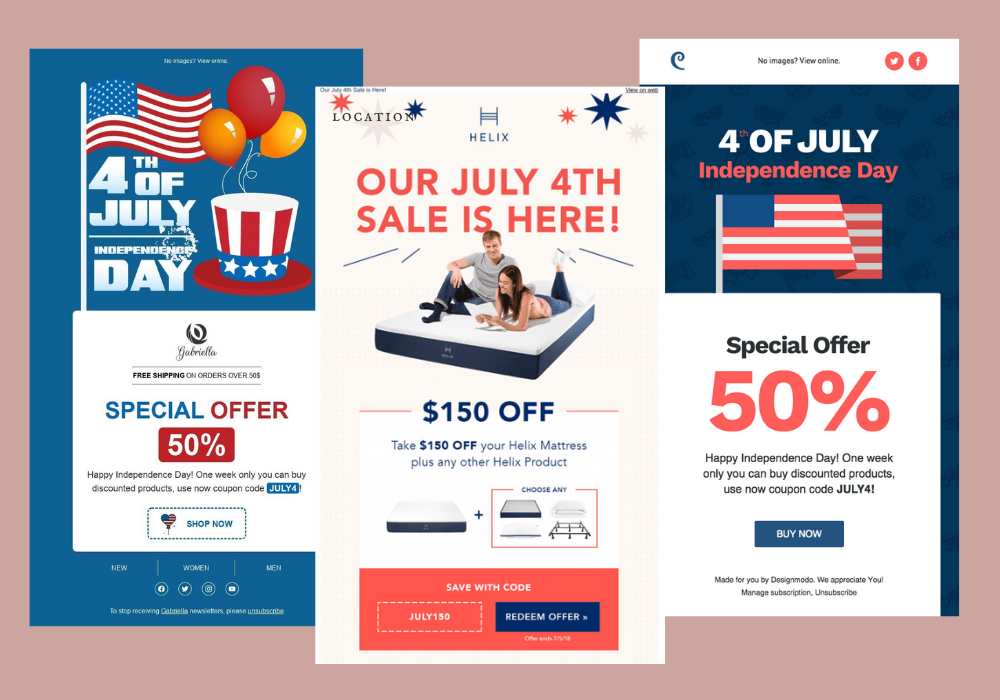 You can even offer free shipping as a way to draw in more customers and encourage others to buy from you. This way, not only will you benefit from increased sales during these slow seasons, but you'll also likely see some momentum in your customer base that will continue to drive sales after your promotion ends.
Alternatively, you could give them a savings pass that saves them money each time they shop at your store. This one requires some planning beforehand, but it will definitely work in your favor if you're willing to put in the effort. Remember: happy customers mean repeat business!
4.3 Run advertising campaign 
There are various ways in which you can market your product to potential customers. Part of boost print on demand sales on Independence Day is making sure people know it's available.  
One of these is through PPC advertising, such as Google AdWords. With AdWords, you will be able to promote your products directly on Google's search engine results page (SERP). While it is one of many marketing strategies that you can use, it is quite important for two reasons, including:
Firstly, because it gives you direct access to millions of people who are using a search engine and looking for relevant content. 

Secondly, it helps boost your click-through rates and ultimately enhances your visibility online in general. It can be crucial for print on demand sellers on Independence Day or other special occasions that occur throughout the year.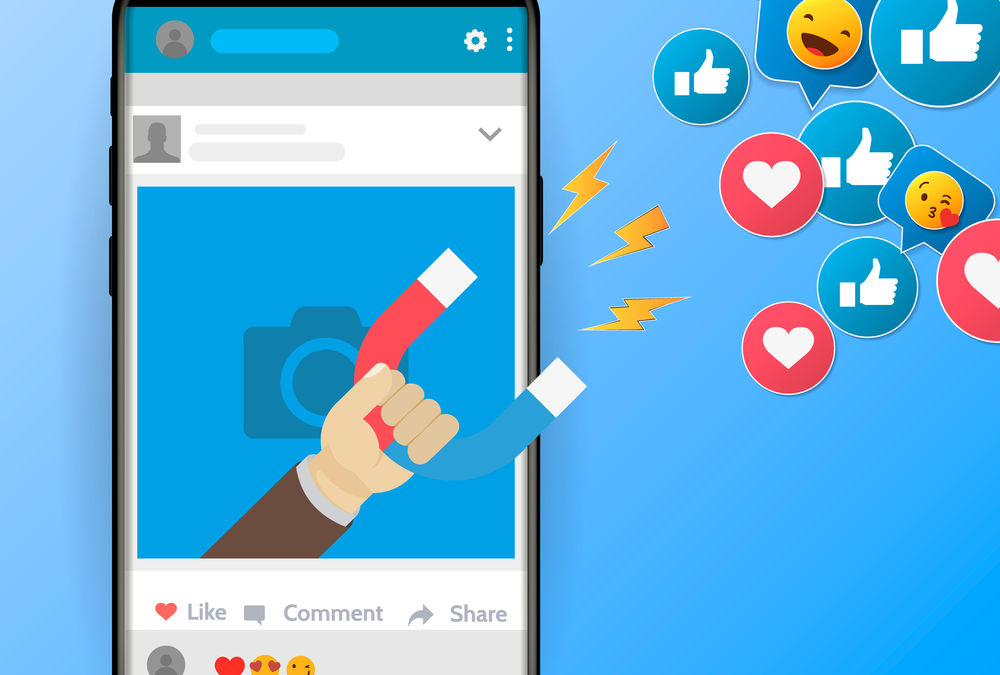 The first step to boosting print on demand product sales using Google AdWords is setting up a budget that works for you. From there, you'll be able to boost print on demand sales on Independence Day by targeting your ideal consumer based on their age, location, etc. As long as you have a healthy daily budget (and don't get carried away), Google AdWords can be an excellent method for boosting sales in no time.
4.4 Collaborate with influencers 
Another way to boost print on demand sales on Independence Day is by collaborating with influencers. When partnering, you can build a relationship that is mutually beneficial: You offer them a free product in exchange for their promotion and use of your product. Influencers might not have thousands of Twitter followers or Facebook fans, but they can reach thousands of targeted people. 

If your goal is to raise awareness for your print on demand business, consider giving away free products to a blogger who regularly covers businesses like yours. Therefore, reach out to a few big players in your industry and see if they're interested in a mutually beneficial partnership. 
Refer to this link to learn more about Influencers Marketing.
4.5 Leverage Social media 
Have you considered leveraging social media to boost print on demand sales? Facebook, Instagram, Twitter, etc. are both great outlets to help spread awareness of your brand as well as attract new customers. 
By setting up a campaign on either of these platforms, you can post teasers and announcements about upcoming products and sales in addition to other content. When you get creative with posts that allow your audience to engage, there's a better chance they'll be receptive when it comes time for them to buy. 
In addition, using third-party applications like Hootsuite and Buffer can help automate your social media activity and ensure that nothing falls through the cracks—your customers are sure to appreciate it. 
4.6 Offer gift wrapping 
Offering gift wrapping with your POD products gives consumers that little bit of extra assurance, as well as adding value to your product and services. The gift wrapping costs you nothing but a few sheets of paper and some tape, but it could make a big difference in sales.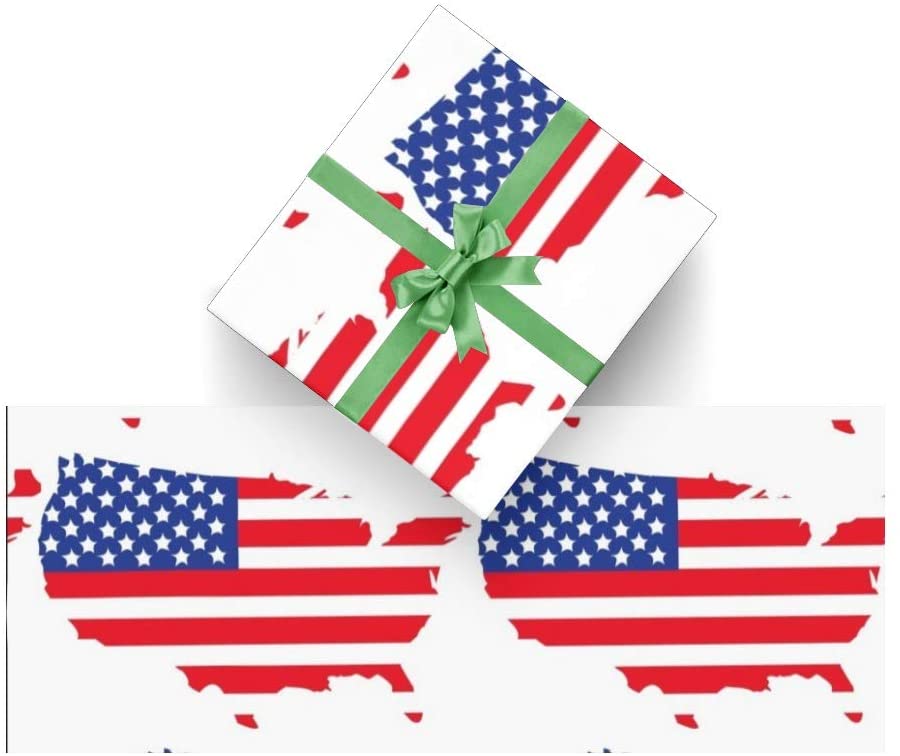 It's especially important if you have no real-world presence or physical store location for people to visit. Offering gift wrapping is an easy way to put yourself above other sellers. Plus, who doesn't love getting presents beautifully wrapped? It sure beats receiving a brown box or black plastic bag!
Moreover, if you're already offering gift-wrapping services, consider adding a special touch on July 4th. Add customized gold or silver paper, or offer multi-print packages, in which buyers have a choice of different prints. It will make your print on demand products shine and sales pop, literally!
4.7 Create Independence Day landing page 
A great way to boost print on demand sales on Independence Day is to create a landing page. Your Independence Day landing page should be focused around some of America's favorite stars, which include movie icons like Marilyn Monroe, Elvis Presley, and John Wayne. Use these pictures in a collage that can lead potential buyers to an order form or other print on demand related information. It might come with some elements such as: get ready for Independence Day!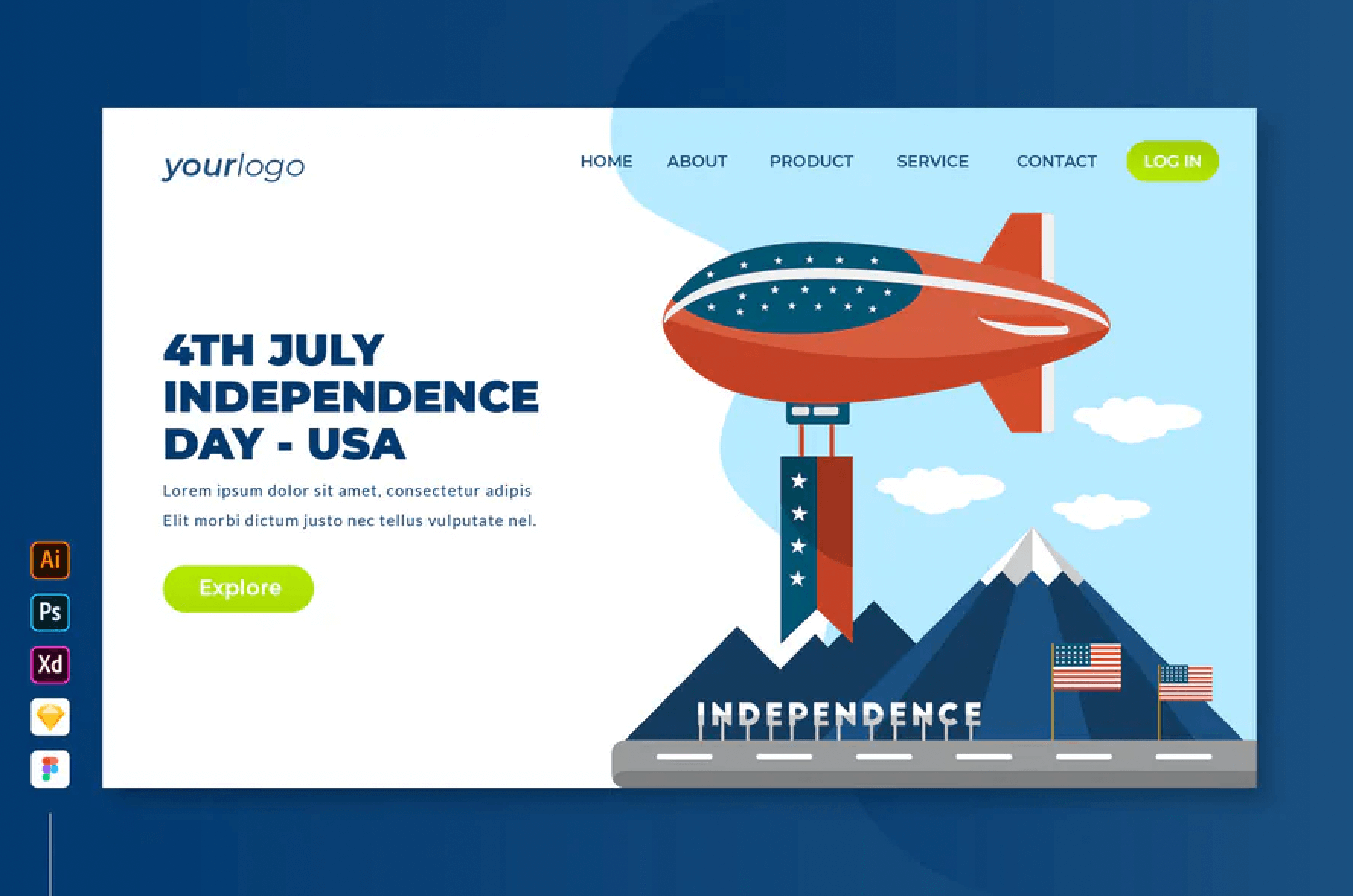 Another smart way to use a landing page is by encouraging visitors to leave their names and email so you can follow up with them later. This can help you generate more leads as well as provide an opportunity for future promotion of new products or services you offer.
4.8 Ease the shopping process
One of the biggest challenges facing POD companies in any industry is getting a shopper to complete a purchase. For online retailers, it's easy for shoppers to just keep searching instead of buying, which lowers conversion rates.
You should make it easier for shoppers to buy by creating a direct link to your products, which will help to boost print on demand sales on Independence Day. It's important to have clear categories and an easy-to-use interface, making shopping simple so that customers can purchase your products without any hassle. Make sure that when customers visit your store they can easily search for items or browse by category so that they can find exactly what they're looking for.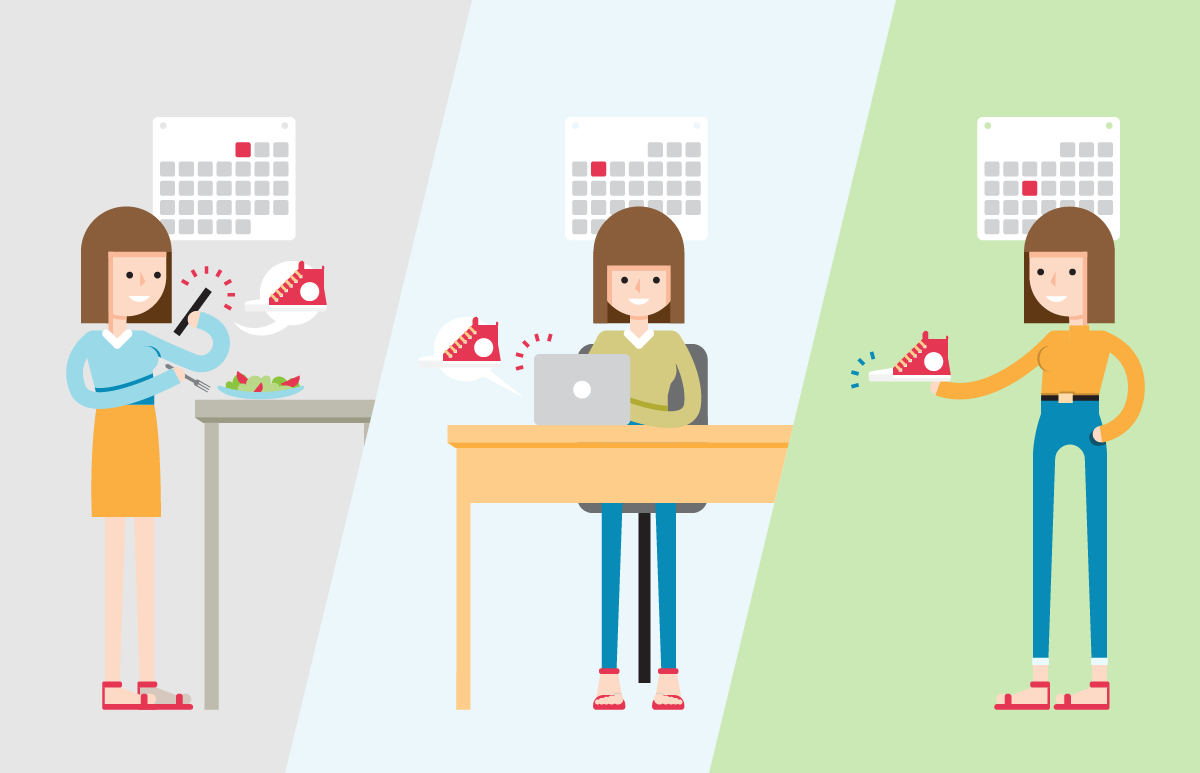 You should also make it easy for shoppers to check out – most people will want to complete their purchase as quickly as possible, and if you make them go through a long checkout process they might get distracted and shop elsewhere.
4.9 Run a contest 
If you have a physical product for sale, running a contest or sweepstakes could be an excellent way to boost print on demand sales on Independence Day. Contests aren't only for promoting your own product. They're also a great way to help you gain followers. One idea might be to offer to send one lucky winner a print on demand T-shirt or any products with an Independence Day theme. 
Your customer will feel like they're getting something out of entering the contest and may be more inclined to share it with their friends, increasing exposure for you and boosting print-on-demand product sales!
Some things to note:
You should comply with all local rules

Ensure everyone who enters has consented to have their information shared. It's always better to be safe than sorry when it comes to money and data security.
4.10 Stir up customers' emotions 
America is an emotionally charged place. Independence Day is a celebration of freedom and bravery. This makes July 4th a great time to stir up customers' emotions and encourage them to buy your products. Directly, it will boost print on demand product sales on Independence Day. In this case, make them feel patriotic. Add images that portray independence or symbols of freedom, like American flags or fireworks.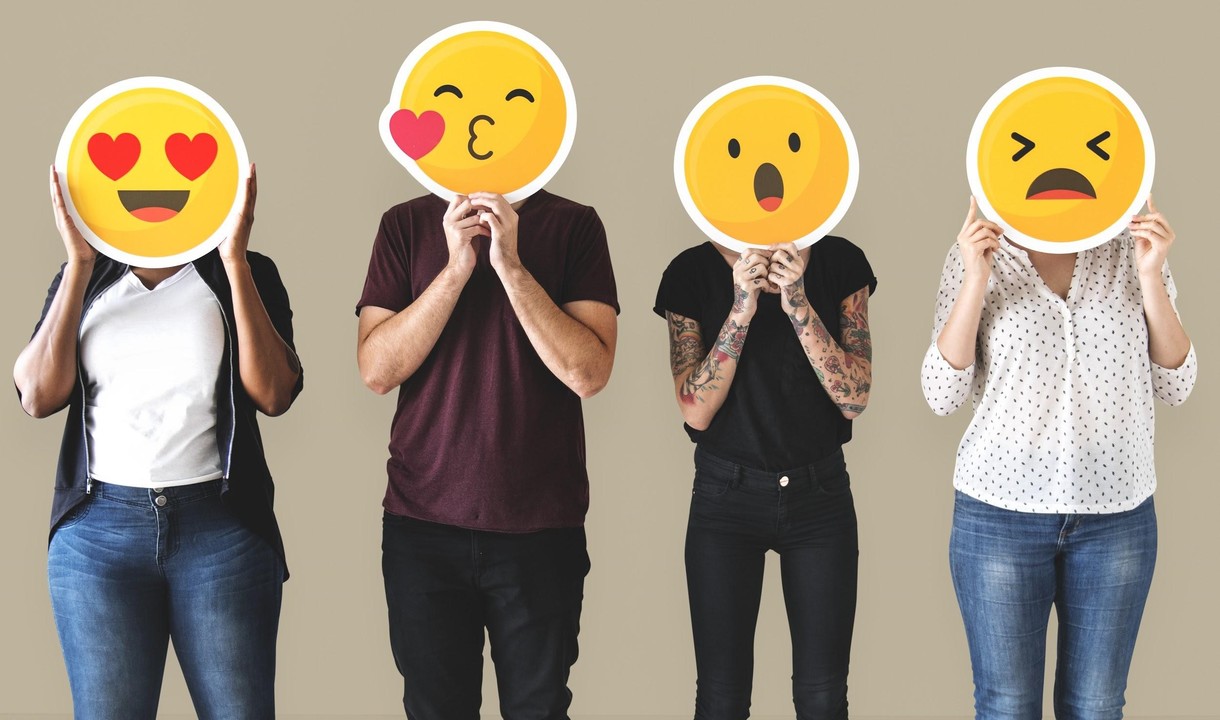 Remember: Emotion-driven marketing leads to more sales than non-emotion-driven marketing. So make sure your message isn't coldly transactional. It should be geared toward making a customer feel something positive while buying from you. Customers are far more likely to remember an emotional appeal (especially when it feels good) than a dry one that doesn't stir any excitement in them.
5. Wrapping Up 
On July 4th, Americans celebrate Independence Day in honor of the day that America declared its independence from England. For small business owners who are selling online, it is the perfect opportunity to increase sales. 
Hopefully, after reading this blog, you can understand the reasons why you should boost print on demand product sales on Independence Day and can implement the above tips successfully. Wish you and your business all the best!