Veteran Day is one of the most meaningful holidays of the year, so instead of waiting for the inevitable last-minute panic purchases, you should be prepared to boost print on demand products on Veteran Day.
These sales will happen whether they happen on your site or on your competitors', so if you're not taking advantage of the Veteran Day buying frenzy, you might be missing out on a significant amount of potential revenue.
To assist with this, we've developed a list of strategies to boost print on demand products on Veteran Day.
1. What is print on demand?
Print on demand is an E-commerce approach that lets you offer customized products on a per-order basis. You make white-label products (such as handbags or t-shirts) with your own designs and sell them under your own brand under this strategy. However, you don't have to pay anything until the products have been sold. In essence, you work with a print on demand company that prints your artwork on a product when a consumer puts an order with your company — they'll even ship the item to the buyer for you, making it appear as though you sent it yourself.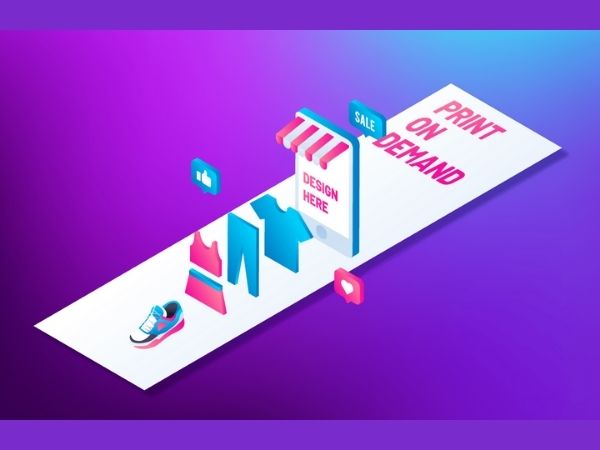 The important point is that the printing company will only use your design on things that your customer requests. Because print on demand firms do not print ahead of time, no printing is done.
2. What is Veteran Day?
Veterans Day (formerly known as Armistice Day) is a federal holiday in the United States commemorating military veterans who have served in the United States Armed Forces. It is honored annually on November 11th. It falls on the same day as other commemorative holidays such as Armistice Day and Remembrance Day, which commemorate the end of World War I in other countries. When the Armistice with Germany entered into force at the 11th hour of the 11th day of the 11th month of 1918, major hostilities in World War I were effectively terminated. In 1954, Armistice Day was renamed Veterans Day at the request of key veteran organizations in the United States.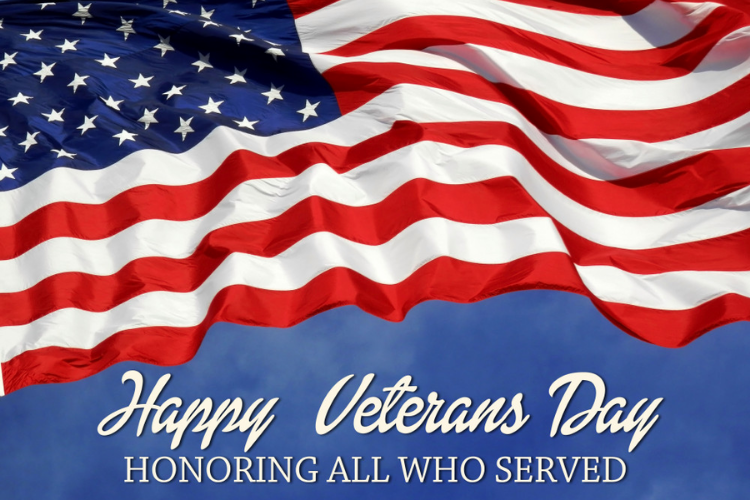 Veterans Day honors all U.S. military veterans, whereas Memorial Day honors those who died while serving in the military. Armed Forces Day, another May military holiday, commemorates individuals currently serving in the United States military. Women Veterans Day is also observed by a rising number of states in the United States, which celebrate women who have served in the military.
3.Trending print on demand products for boosting sales in 2022
These days, the number of print-on-demand product possibilities is off the charts. There isn't anything you can't put your own personalized style on, from mugs to t-shirts to phone cases.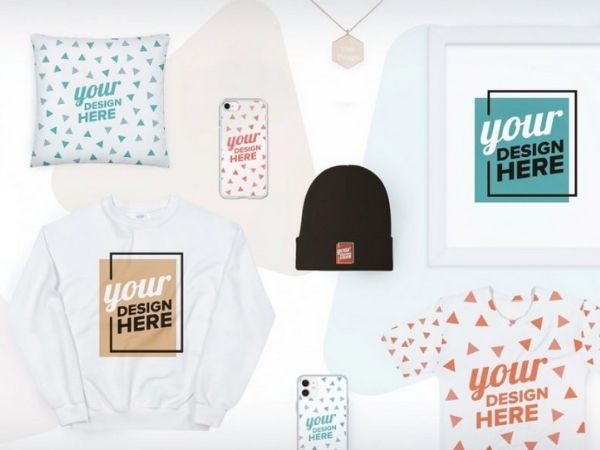 Here's a rundown of some of the most popular print-on-demand items available on the web to boost print on demand products on Veteran Day
T-shirts, Tote bags, Mugs, Baseball caps, Stickers, Keychains, Posters, Postcards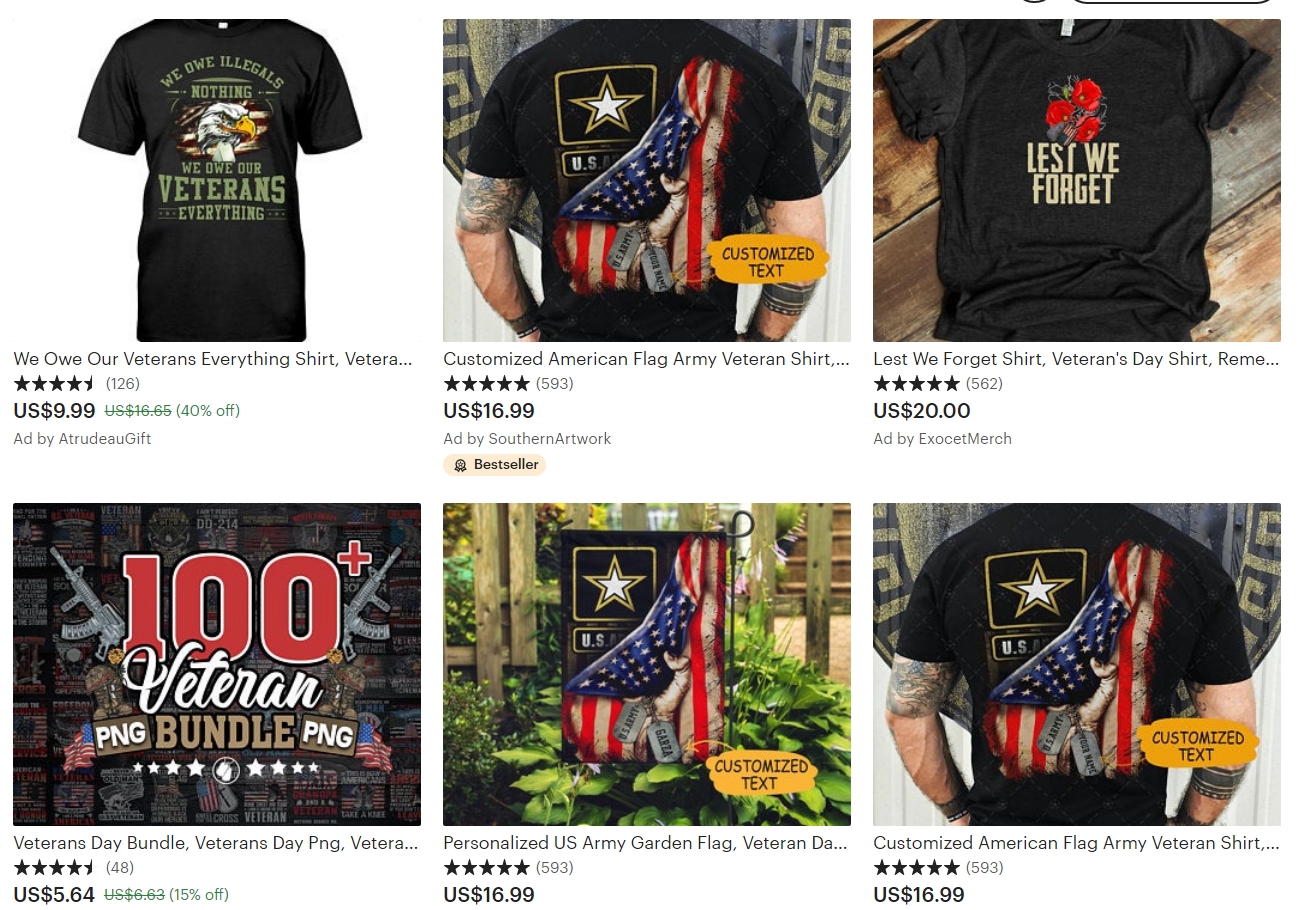 4. 12 powerful ways to boost print on demand products on Veteran Day in 2022
4.1. Know Your E-commerce Calendar
From October (Halloween) until December, e-commerce sales are at their height. Thanksgiving, Black Friday, Cyber Monday, and Green Monday account for the lion's share of e-commerce purchases.
People started preparing to boost print on demand products on Veteran Daya few weeks ago, so any suitable e-commerce store should be holiday-ready as well. And it's not just about sales and discounts; there are a number of additional elements to consider. Any online company that wants to enhance conversions and traffic during the holidays should employ the right marketing tools to achieve their goals. The use of appropriate recommendation engines aids the store in guiding customers and meeting their demands.
An online store may generate more money in two months than it does in a year with the help of well-developed strategies and e-commerce recommendation engines. As a result, we've chosen a few marketing strategies that, when combined with appropriate product recommendations, can help you make the most of the seasonal holidays in a wise and honest manner. If you want to boost print on demand products on Veteran Day this year, keep reading to find out how to increase your e-commerce sales with a few simple techniques.
4.2. Check How Your Website is Working
First and foremost, you must have a fully functional internet store to boost print on demand products on Veteran Day. Getting your store ready for the holidays will boost your profits faster than you anticipated. E-commerce sales may be lost due to technical faults such as delayed loading or failure to function properly. As a result, prepare to deal with high traffic and put your server's load capacity to the test. Otherwise, a customer can move from your store to a competitor's site in a couple of seconds.
A few pointers to think about are provided below to effectively boost print on demand products on Veteran Day
Using new hardware or software in advance.
Using users to test the website's functionality.
Checking the validity and expiration date of an SSL certificate.
Ascertaining that you have adequate bandwidth.
You will optimize your online business and be ready to attract more customers with product recommendations for e-commerce purposes if you run these stress tests. And, most crucially, your revenues will increase.
4.3. Set-up Your Marketing
In marketing, social media is extremely important. Thanks to a variety of strategies, it's now easier to reach your target audience. Instagram, for example, has 0.5 million daily active users, making it one of the fastest-growing apps. It is a platform that brings together brands, consumers, and influencers. If you apply the appropriate strategies, getting traffic from Instagram will only take a few minutes, which is the potential to boost print on demand products on Veteran Day.
Your brand will gain a large army of Instagram followers if you use compelling photographs, effective hashtags, and posts that are relevant to the season and holidays. The key to maintaining an organic Instagram presence is to engage with your followers.
Another social media behemoth that might help you drive visitors to your website is Facebook which is usually used to boost print on demand products on Veteran Day. Furthermore, recommendation engines are effective in this area, and your customers will be aware of your discounts on their preferred products without having to search for them.
It's past time to discuss social ads that perform admirably on Pinterest, Twitter, and Facebook. It is sufficient to design an engaging Veteran Day GIF and target it at the appropriate demographic. Furthermore, contests are effective in this setting. You will obtain more traffic without putting in much effort if you give a modest gift from your store.
Google Ads is a fantastic way to boost print on demand products on Veteran Day. If you have special deals for Veterans Days, the quality score of your ads will improve on that day. As a result, your adverts will receive greater attention without incurring any more costs. The quality of your adverts is also important. If you want your commercials to go viral, you must pay close attention to the strategies you employ.
4.4. Email Marketing
Email marketing is another excellent approach to boost print on demand products on Veteran Day and gain customers. According to a survey conducted by Forrester Research in 2015, around 17 percent of digital marketing occurs via email. It's not surprising, given that there were about 3.7 billion email subscribers globally in 2017. Another benefit of email marketing is that you can say things that might be inappropriate for a social media post. For example, you could provide higher discounts to high-value clients than to new consumers.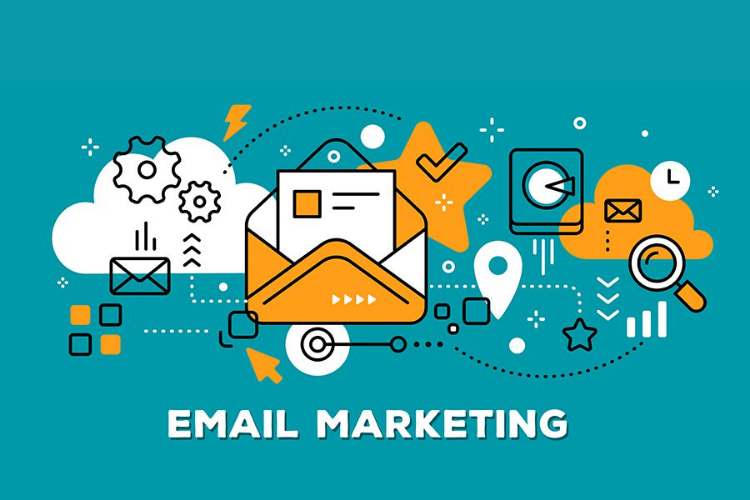 To get started with email marketing, actively advertise your blog, newsletter, or whatever you're using to gain subscribers. However, simply obtaining a list of email addresses isn't enough. The second step is to send out a large number of frequent, but valuable, emails. Only then can you begin to customize your approach by segmenting your subscribers into certain target groups to boost print on demand products on Veteran Day. Make sure to schedule your emails and maintain consistent contact with your consumers up until Veteran's Day. Veteran Day specials and offers should be the subject of the final email.
Sending emails at the right time is also vital, so keep that in mind. Consider the following recommendations
:
Ask for feedback when someone views your website but does not make a purchase. You could inquire about how you can improve your website and how much they loved their visit.
Appreciate your most valuable customers. You can accomplish this by sending a particular thank-you note with a special discount code.
After you've made a purchase, send a thank-you email.
Discounts, corporate announcements, newsletters, and promo codes are all sent out.
Share relevant stuff to assist customers to get the most out of their purchases.
4.5. Personalized Product Recommendations
According to Boston Consulting Group (BCG), personalization has the potential to increase sales by up to 10%. Despite the fact that the chances are better, fewer businesses take advantage of this technology to its full potential. Visitors receive customized advice based on their previous preferences, actions, and choices, which is done utilizing their behavioral data. The visitor's most viewed and most desired products are suggested by product recommendation engines, which can cite out how businesses can do to boost print on demand products on Veteran Day.
4.6. Prepare Bundles of Special Offer and Discounts
It's entirely up to you how and for what activities you reward your clients. You can provide them their own point system that they can use to get free delivery, free gifts, and discounts. Receiving exceptional deals will motivate customers. Customers will spend more time on your e-commerce business if you target them and make them spend more time there.
A solution is the suggestion system, which is highly recommended to boost print on demand products on Veteran Day. These special offers will become more engaging for consumers as a result of the use of product recommendation algorithms. Don't forget to use your preferred communication tool to tell subscribers about new discounts and deals.
4.7. Decrease Abandoned Cart Rates
It's no secret that every time a customer abandons their cart without making a purchase, you lose money. As a result, you should employ all available methods to entice the customer to return. According to the Baymard Institute, over 69.23% of carts are abandoned. Reminding the buyer about the abandoned transaction is one of the tried and true approaches. Furthermore, to recoup the consumer, employ Veteran Day discounts or offer free delivery as an incentive. The email recovery campaign and SMS marketing campaign are two basic yet efficient ways to reduce abandoned carts. To make the experience even better, give your consumer a direct link to their cart. This step will make the customer come back and complete the purchase.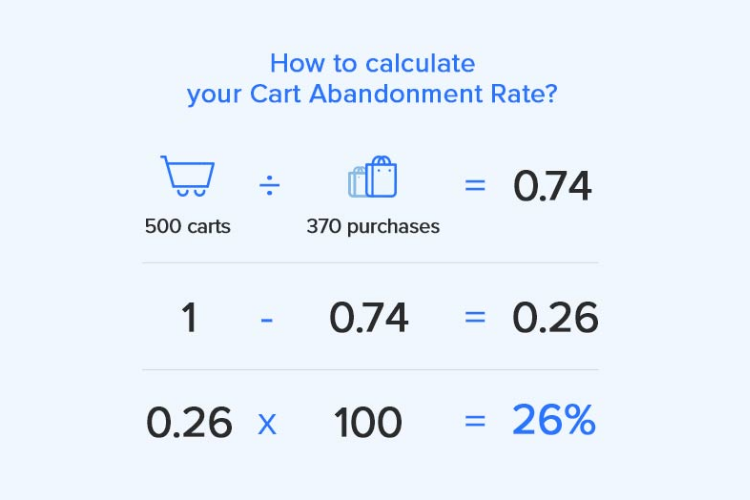 4.8. Ease the Shopping Process
Assist your consumers in finding what they're looking for fast and without having to worry about it. Your customers will be frightened if your website is unsightly and poorly designed. Customers may avoid the store because of a difficult-to-read font and poor navigation. Even if these measurements are perfect, you could make a few design errors, such as cramming too many products onto a single page. Also, the ratio of text to visual imagery should be maintained. As a result, make sure your website has all of the appropriate graphics and teasers for Veteran Day.
It's easier to increase your E-commerce sales on Veteran's Day than it is the rest of the year. The reason for this is because the majority of purchasing is done online, and here is where online retailers should focus their efforts to maximize holiday sales. E-commerce product recommendations, on the other hand, make it easier and faster for buyers to purchase the things they want.
4.9. Create an Interesting Social Media Campaign
This month is an excellent time to use social media to promote your business. This is the time to re-enliven your Instagram content if you haven't been actively managing your Instagram business.
You can create a new creative campaign to boost print on demand products on Veteran Day, such as an Instagram photo contest, that requires participants to display your brand, comment on your products, and use interesting hashtags that have the potential to go viral, in addition to posting your promotional photos on Facebook, Twitter, and Instagram.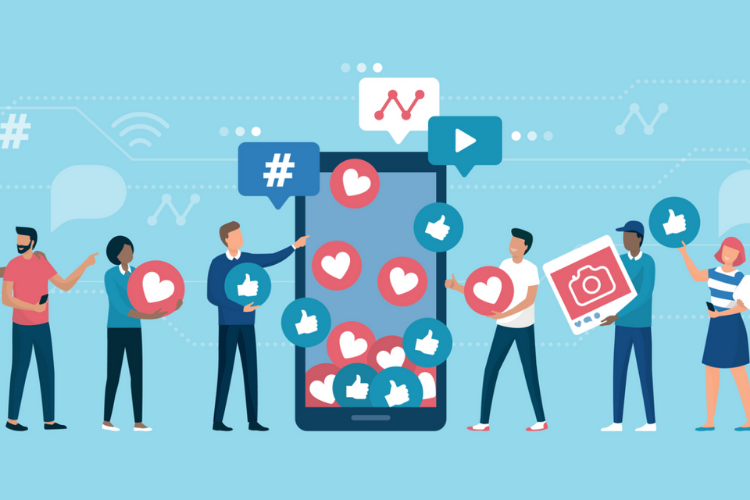 You can reward them with discounts or other appealing offerings, such as items or exclusive membership cards, in exchange. Aside from improving brand awareness, another benefit of a social media campaign is the ability to reuse the paperwork for the next year's promotions.
4.10. Offer free delivery
Free delivery can be a terrific way to attract new consumers over the holiday season, boost print on demand products on Veteran Day, and even assist to encourage repeat business in the future. Offering incentives like "free delivery on orders over £40" will entice customers to buy more in a single transaction in order to qualify for free shipping.
4.11. Offer gift wrapping
Another suggestion is to offer gift wrapping as an option, as this can help to improve the customer's experience and, as a result, increase sales. It may also be beneficial to your consumers if you allow clients to add a personalized note to their order (for an extra charge or for free).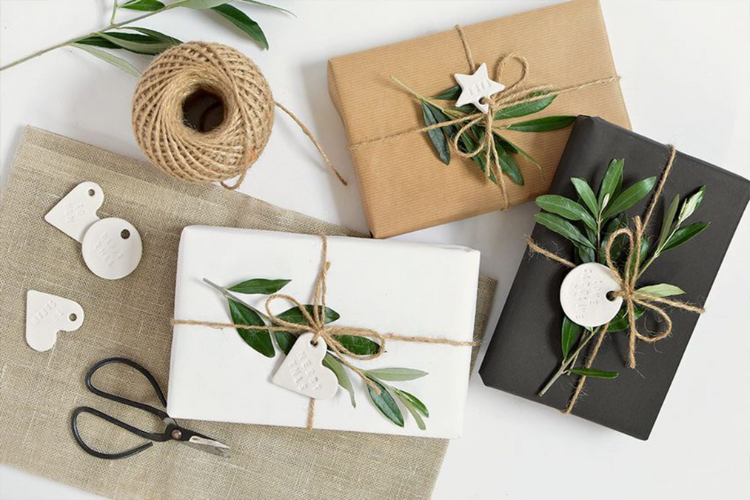 4.12. Customize your website to fit the holiday
By customizing your website for the holidays, you'll gain a better understanding of your clients' needs at that time of year, as well as what they're looking for.
It also distinguishes between clients who don't want to purchase for the holidays or who would rather shop for more specialized gifts. Filtering searches and grouping things (for example, under £20 for her) makes finding products much easier, resulting in a better customer experience.
5. Final thoughts
While these suggestions will help you boost print on demand products on Veteran Day, you must first ensure that your organization is capable of handling increased order volume, especially when optimizing your marketing campaigns during the peak selling season.