When it comes to Print-On-Demand (POD), the major "thing" that sells your goods is your design. It's what makes your customer want something so badly that they click the "Add to Cart" button.
That's why we're going to show you our "Top 7 Best Free T-Shirt Design Softwares You Should Try In 2022″ in this article.
Best Free T Shirt Design Softwares – Intro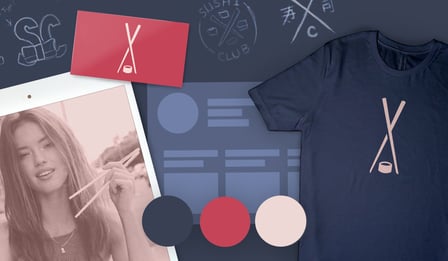 Your design is what makes you wealthy from a technical standpoint. You'll need the proper best t shirt design software if you want to manufacture t-shirts. Most graphics software has the same basic capabilities, which are typically sufficient to get you started, but if you're serious about your design, you'll need to locate the proper program.
So, how can you come up with a design that people adore? T-shirt designs are simple to make if you have the correct equipment. Check out these 7 applications that we use to make money with our designs.Along the way, we'll show you a handful of our favorite designs that we were able to simply duplicate utilizing these tools.
Let's go!
1. Canva Free & Premium Tshirt Print on Demand Design
Canva collaborates with local eco-friendly printers to create T-shirts that are ethically produced, prevent overruns, and come in recycled packaging. They plant a tree for every print order.
Canva is your trusty buddy when it comes to design, and you can use it to create everything from web pages with stunning graphics to distinctive print items like T-shirts. That's why Canva is listed in 7 Best Free T Shirt Design Softwares You Should Try In 2022.
Canva – listed as top Best Free T Shirt Design Softwares – has a lot of creative tools, including a picture editor, a palette color generator, a logo builder, and a lot more. Canva is a visual design program that allows you to create designs, social media posts, presentations, banners, and other graphics.
It's extremely user-friendly and has a variety of designer-specific features.There are numerous features to explore, ranging from images and movies to text templates and typefaces. The ease of this program is complemented by helpful assistance, design size guidance, and even more helpful instructional resources to get you started.
Let's take a short look at some of its major features:
A large library (60 million images, drawings, and icons, 1000 typefaces, or upload your own) is available.

Any format may be resized.

20.000+ professional templates and premium animations
Canva gives you two choices. You have the option of using the free version or upgrading to a pro account. It is not required to upgrade to their pro account, however it might be quite useful for designers.
Why?
Canva, unlike the free version, allows you to save high-resolution designs with a translucent background. When it comes to POD designs, these two characteristics are critical. Even you, let's be honest, wouldn't buy this. You can, however, place your design on top of any mockup if it has a translucent background.
Furthermore, a high-resolution design has a cleaner appearance, and buyers notice. Canva offers a generous 30-day free trial period. So, if you're on a budget but still want to use the extra features, sign up for the free trial and make as many designs as you can before the trial period ends.
Even yet, the free version is more than adequate for creating fantastic designs.
As a side note, only use fonts and images that are labeled as "free." If you upgrade to a Pro account, the same rules apply.
While Canva allows designers to utilize free photos for business purposes, "pro" images are not included. What can be done with professional photos is governed by significantly stricter laws. The crown adjacent to a pro image can be used to identify it.
You can't go wrong with Canva if you're searching for a straightforward, easy-to-use design tool. It comes with everything a POD vendor requires.
2. Photopea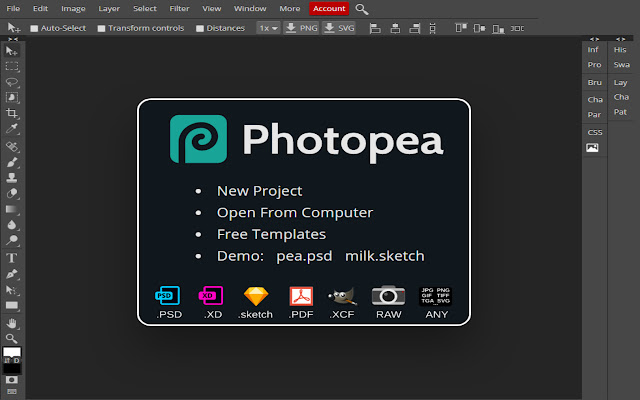 You won't have to pay or install anything to use this free tool, which is similar to a basic version of Photoshop. All of the fonts are available for commercial usage. Photopea, unlike Canva, allows you to make transparent backgrounds for free.
You might find navigating the app a little difficult at first, especially if you're not used to utilizing apps like Photoshop. However, after some time, you should be accustomed to the majority of its characteristics. Creating designs, on the other hand, is a rather simple procedure.
Photopea, unfortunately, does not feature photos. This shouldn't be an issue if your design consists solely of text. However, if you want to use photos, you'll have to look for them elsewhere. This leads us to our next app…
3. Open Clip Art
Out of Best Free T-Shirt Design Softwares You Should Try In 2022, Open Clip Art is a great place to find free images, especially clipart.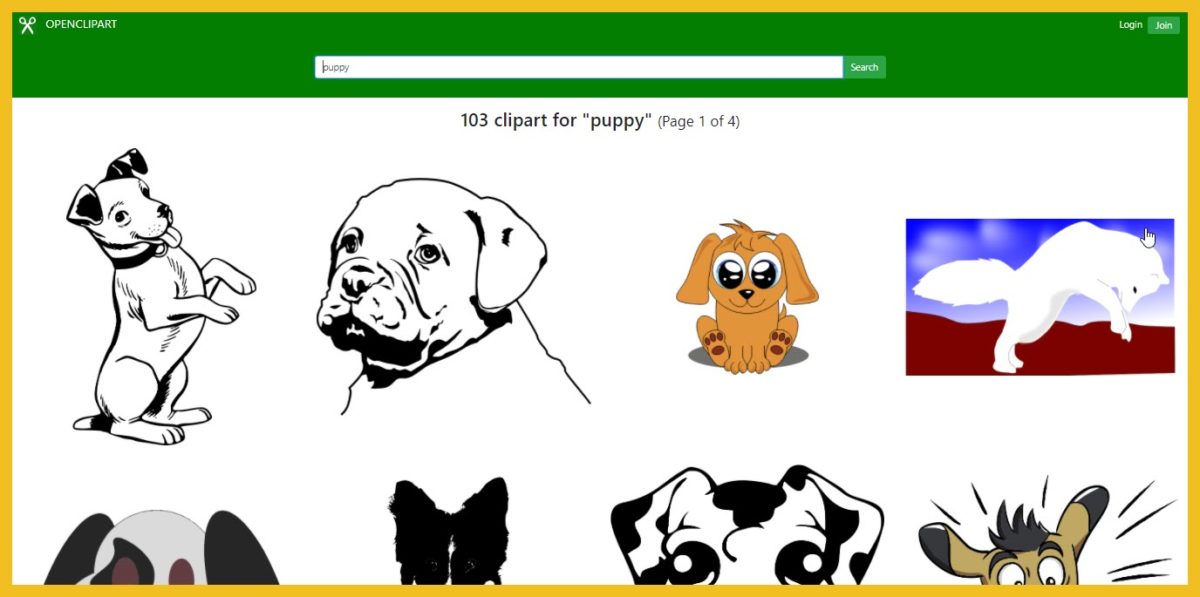 There are almost 150,000 free photographs in this web repository that can be used lawfully on products. When it comes to selling t-shirts, it's critical to use photos that are in the public domain.
Most sellers, especially newcomers, make the costly mistake of searching for artwork on Google Images. And this can result in serious legal issues, particularly if the image violates copyright laws. If you use a copyrighted image, you run the danger of having your store shut down.
You cannot use every image you discover on the internet for free. There are dozens of rules and licenses that govern what you can and cannot do. That is why Open Clip Art is such a valuable tool for online retailers. Every artist who submits clipart to the internet has given up complete ownership of their work. To put it another way, it's fine to incorporate their photos in your projects. This is ideal for those who would rather use free art rather than pay someone to create it for them.
4. GIMP
GIMP, like other high-end programs, takes some practice to master. However, if you need to brush up on your skills, it's just as valuable for designing T-shirts as it is for any other graphic design work.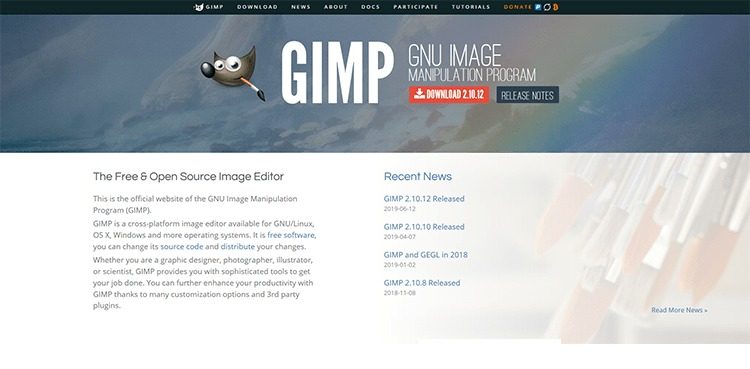 Gimp is a high-quality image manipulation framework that can be automated.
Mockups and design tools are available for free. Gimp is an excellent free alternative to Photoshop that produces high-quality images and is free for commercial usage. GIMP is a popular open-source graphics editor that has been around for a long time. This software is a must-try for professional graphic designers who are short on funds but need to produce high-quality design work. GIMP, like other high-end t-shirt design software, requires some work to become comfortable with.
To get started, there are free instructions and YouTube videos available. There are also paid courses aimed at honing your skills and assisting you in creating fantastic designs that you can export in a format suited for printing.
The software is available for Windows, Linux, and macOS, and it includes a number of layout and editing features. Using our Android phone mockups, you can create fantastic graphics. Color and design of the app icon are customizable aspects.
5. InkScape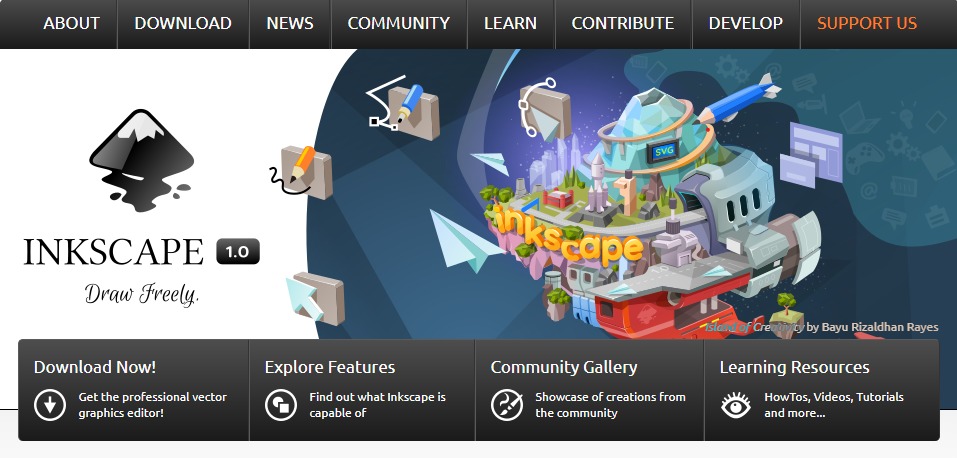 You can't afford Adobe's design tools, but you still want something strong and flexible? Consider Inkscape, a free open-source vector graphic design application that has many of the same capabilities as Illustrator.
Take a look at InkScape – Top Best Free T Shirt Design Softwares – a free program. Although this software does not have any specific t-shirt temples or tutorials, you can use other users' designs and files that are freely available to the community.
It includes everything you'll need to produce and edit pictures, including the following features:
Pencil tool, pen tool and calligraphy tool

Shape tools

Fonts and text editing tools

Multiple layers

Color tools
Doodles on a napkin, a sketched mind map, a photo of a memorable object, or a mockup in software that wouldn't work to complete the project could all start the design process. Inkscape can help you get from this point to a final, professional-grade design format that's ready to publish online or in print.
It gets easy to apply your knowledge and design stunning t-shirts once you've learned how to utilize this software. This t-shirt design program is compatible with Windows, Mac OS X, and Linux.
It also has a tracing tool that allows you to convert existing bitmap pictures to vector ones. It allows you to scale up and down any image in size as needed for the design, as well as export it in a screen-printable format. Aside from that, InkScape supports raster image formats like.jpg and.png.
6. Fatpaint
Among top best free t shirt design softwares, this t-shirt design program is completely free to use. One of the most appealing features of this software is that it does not require downloading or installation. You simply need to log in and begin making your masterpieces. You will, however, require Adobe Flash, and that is all.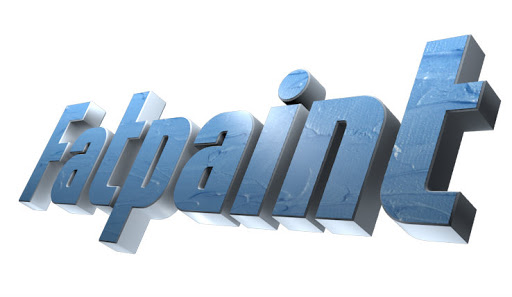 Even though it's free, it comes with a slew of added features, including over 900 typefaces, 3D templates, and a massive library of vector clip arts. This t-shirt design program allows creating 3D designs and images that stand out on your shirts a breeze.
Make a new piece of art or use one you already have. Adding more features and tools to your design is quite simple. The sole disadvantage of this free t-shirt design program is the presence of adverts. Ads that appear unexpectedly may irritate you. However, if you don't want the advertisements to change you, upgrade to a Pro subscription. For a free package it also has some great extras including:
Over 900 fonts

Thousands of Vector clip arts

3D templates
One of the features we like best is how simple it is to generate 3D pictures and graphics that bring your t-shirts to life. You may upload your own photos or photographs and crop or resize them using the online tools, or you can easily change the look of your design by mixing it with other images or text.
This software is the most straightforward to understand and master. It has a simple UI but provides a comprehensive set of networking functions. If you're new to t-shirt creation, Fat Paint is a great option because it's one of the few programs that combines user-friendliness and quality. This makes it suitable for designers of all ages and levels of expertise.
7. Printify – Free Tshirt Design
Printify is distinct from the other apps – 7 Best Free T-Shirt Design Softwares You Should Try In 2022- it is also a POD printer. To put it another way, they print, package, and ship products to their designers.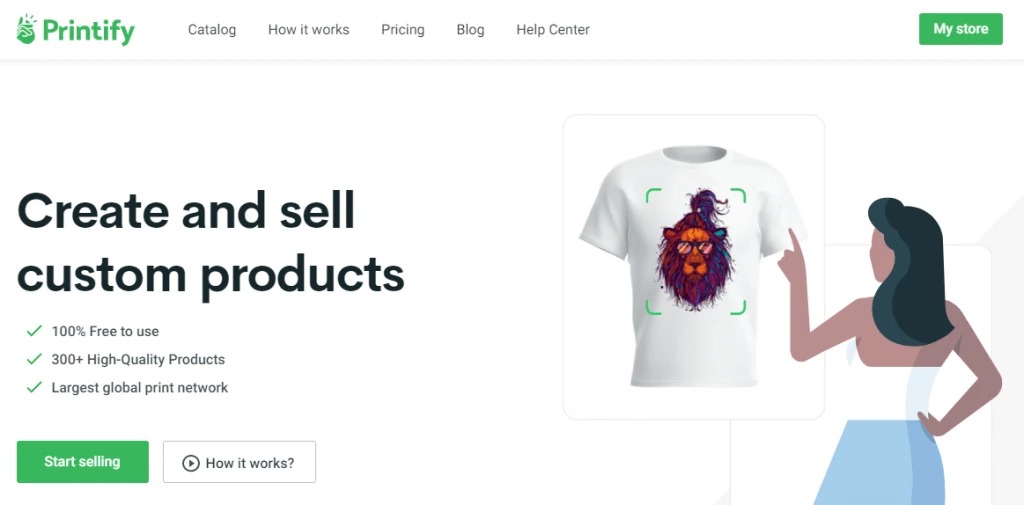 They do, however, provide a tool that allows you to add text to a mockup.
Over 300 products, including t-shirts, mugs, socks, and home accessories, are available for customization in Printify's store. Based on the location of your print provider, fulfillment time, and pricing, choose the best product for your company.
To apply your designs to your chosen products, use the free Mockup Generator. Upload your design, change colors, and see your products in high-resolution photos with ease. The mockup is made to make adding products to your online store as simple as possible.
Printify, on the other hand, does not allow you to save your design as a picture. To do so, you'll need to connect the Printify app to your Shopify or Etsy store. This design is not available for use on free marketplaces like Merch by Amazon or RedBubble.
Conclusion
There are several alternatives available to you whether you want to establish your own t-shirt printing business or a custom t-shirt design business. Our best picks for custom t-shirt design are all of the t-shirt design tools listed above – 7 Best Free T-Shirt Design Softwares You Should Try In 2022.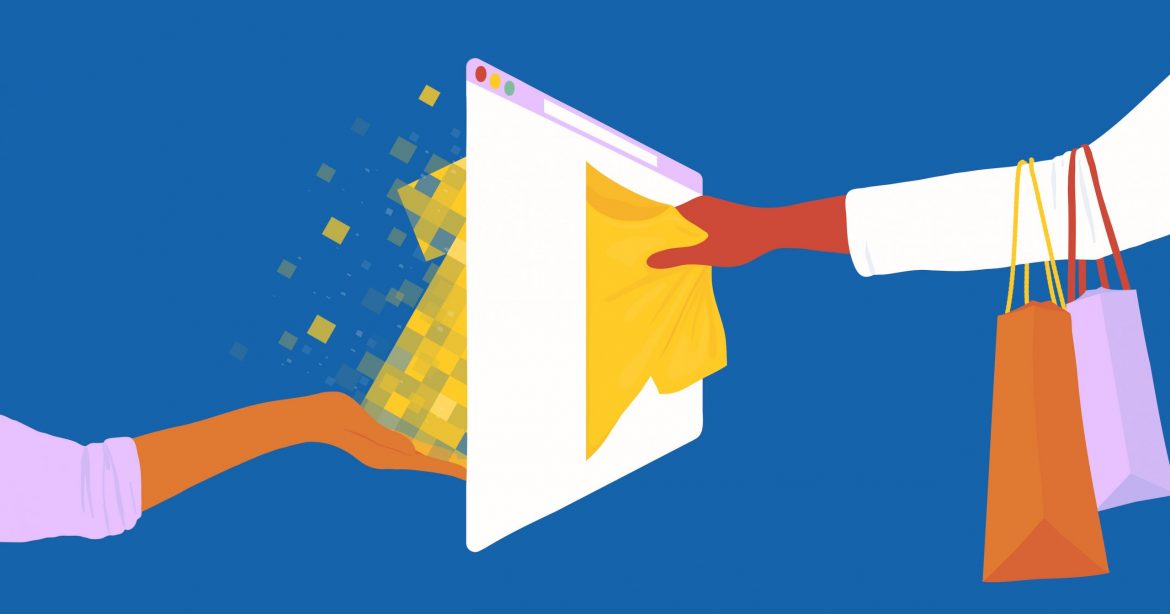 Don't worry about it, guys. It doesn't have to be tough to create a t-shirt design. There are software options available to assist you in creating your own t-shirt or starting a custom t-shirt design business. Allow your creativity to run wild as these solutions will supply the perfect assistance you require.
To build a profitable design, you don't need to hire a designer or have any prior experience. You also don't require any expensive software. The programs mentioned in this article are all excellent ways to get started with your POD design.
So, tell us which app you'll be using among our "7 Best Free T Shirt Design Softwares You Should Try In 2022"