You may have heard the term Amazon seller repay charges before, or perhaps you've even experienced them yourself. You're not really sure what they are and how they affect your business. However, as an Amazon seller, it's crucial that you have a good understanding of this aspect of your business so that you can avoid hefty charges in the future. In this article, we'll tell you everything you need to know about Amazon seller repay charges in 2022 .
1. What are Amazon seller repay charges?
Sellers who are not paying their bills on time, not fulfilling orders, or delivering low-quality products may face penalties that can hurt their business. According to Amazon's terms and conditions, sellers who fail to fulfill their agreement with Amazon by making timely payments for orders they've received can be subject to repaying charges. Those reimbursements amount to 2% of your earnings for every 15 days you fall behind schedule.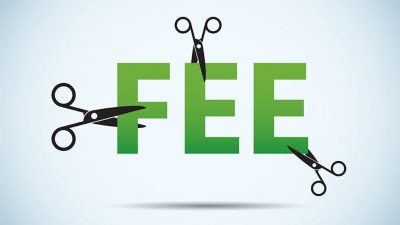 Many sellers are unaware of these fees until they receive an email stating that they're eligible for repayment. And can be extremely difficult to get them removed once they're added to your account. For anyone selling on Amazon, understanding when you might qualify for repay charges and how you can prevent them is essential knowledge.
2. How does Amazon apply seller repay charges?
A finance charge on your account is created when you don't pay on time. Finance charges accrue daily on any balances over $100 until you pay it back. When your balance reaches $200, Amazon sends you a billing statement each month so that you can pay off your balance before accrued finance charges get too large. 
Interest rates are fairly low at 0% for sellers with positive payment histories and 24% for sellers with late payments or other financial issues. However, it's still preferable to keep your balance below $100 so that no interest charges apply and so that you can keep track of exactly how much money you owe.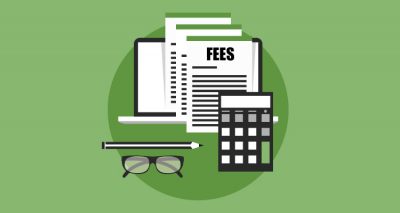 Amazon sellers are given a time limit in which they can repay a debt they owe Amazon. The amount of time they have depends on how much their debt is, and what kind of seller account they have. When it comes to seller repay charges, not all debts are created equal. To avoid being penalized for late payments, keep your eye on Amazon's repayment policy and work towards putting aside enough cash to pay them back when you're supposed to.
3. What can I do to avoid Amazon seller repay charges? 
Avoiding Amazon seller repay charges is fairly straightforward. There are a few things you can do as an Amazon seller to help avoid paying such high penalties. First, be sure that your orders meet all of Amazon's guidelines. If your orders don't meet those guidelines, you could find yourself hit with a reimbursement charge or even kicked off of Amazon entirely. You should also make sure that your shipping times stay within one business day and that you have a proper return policy. 
Amazon sellers know they aren't allowed to give buyers their money back. Instead, Amazon expects sellers to keep track of their own refunds and credits and adjust their records accordingly. Finally, if Amazon suspects that you haven't refunded money properly (or at all), it may force you to reimburse customers for any mischarges.
If Amazon kicks you off of its platform because it thinks you owe too much money (in other words, it suspects fraud), there isn't much recourse for getting back on. And Amazon won't tell potential buyers why it removed you from its website either. For more tips, continue reading. 
4. Amazon fee structure
To avoid Amazon seller repay charges, firstly you need to understand Amazon fee structure. 
4.1 Seller fees 
There are two types of sellers on Amazon: Individual and Pro-Merchant. The main difference between them is that while Individual seller products must be listed at a minimum retail price, Pro-Merchant sellers can decide their own retail prices for their products. In terms of fees, both types of sellers have to pay a monthly fee.
This account type allows users to upload up to 40 listings within a 12-month period. Apart from paying the referral fees, $0.99 will be deducted for every successful transaction. This fee structure is only available to individual sellers who are not using Amazon's FBA program (i.e., listing products on Amazon and sending them directly to Amazon warehouses).
If you sell more than 40 items in a month, Amazon charges 2% plus 15 cents per item for each sale. (The first $40 in fees are waived, however.) For anything over $400, Amazon will calculate your fee as 2% of everything beyond that point and apply it to your next month's bill.
This costs $39.99 per month and comes with a free Data Feed manager tool. You can also purchase optional services like your own Buy Box and promotional tools (like sponsored product ads), but we're going to start with a basic one. The great thing about becoming a Professional merchant is that it allows you to set up your own Merchant Profile. 
It gives customers more insight into how you operate as a business and lets them contact you directly should they have any questions or concerns about their order. $39/month for professional account + $0 shipping fees + access to FBA program + access to Sponsored Products advertising = priceless. 
4.2 Sale-related fees 
Categories
Amazon deducts the greater of the applicable referral fee percentage or applicable per-item minimum referral fee.
Referral fee percentages
Applicable minimum referral fee 

Amazon Device Accessories

45%

$0.30

Baby Products 

(excluding Baby Apparel)

Total sales under $10, 8%

Total sales over $10, 15% 

$0.30

Books

15%

—

Camera and Photo

8%

$0.30

Cell Phone Devices

8%

$0.30

Consumer Electronics

8%

$0.30

DVD

15%

—

Electronics Accessories

Total sales under $100, 15% 

Total sales over $100, 8% 

$0.30

Furniture & Decor

Total sales under $200, 15%

Total sales over $200, 10% 

Note: Mattresses will be charged 15% regardless of price point.

$0.30

Home & Garden (including Pet Supplies)

15%

$0.30

Kitchen

15%

$0.30

Major Appliances

Total sales under $300, 15%

Total sales over $300, 8% 

$0.30

Music

15%

—

Musical Instruments

15%

$0.30

Office Products

15%

$0.30

Outdoors

15%

$0.30

Personal Computers

6%

$0.30

Software & Computer/Video Games

15%

—

Sports excluding Sports Collectibles)

15%

$0.30

Tools & Home Improvement

15%, except 12% for base equipment power tools

$0.30

Toys & Games

15%

$0.30

Unlocked Cell Phones

8%

$0.30

Video & DVD

15%

—

Video Game Consoles

8%

—

Everything Else

15%

—

Categories Requiring Approval

Referral fee percentages
Applicable minimum referral fee

3D Printed Products

12%

—

Automotive & Powersports

12%, except 10% for tires and wheels products

$0.30

Beauty

Total sales under $10, 8%

Total sales over $10, 15% 

$0.30

Clothing & Accessories

17%

$0.30

Collectible Books

15%

—

Collectible Coins

See

Category Requirements

for referral fees.

Entertainment Collectibles

See

Category Requirements

for referral fees.

Fine Art

See

Category Requirements

for referral fees.

Gift Cards

20%

—

Grocery & Gourmet Food

Total sales under $15, 8%

Total sales over $15, 15% 

—

Health & Personal Care (including Appliances)

Total sales under $10, 8%

Total sales over $10, 15% 

$0.30

Industrial & Scientific 

12%

$0.30

Jewelry

Total sales under $250, 20%

Total sales over $250, 5% 

$0.30

Travel Accessessories

15%

$0.30

Shoes, Handbags & Sunglasses

Total sales under $75, 15%

Total sales over $75, 18% 

$0.30

Sports Collectibles

See

Category Requirements

for referral fees.

Watches

Total sales under $1500, 16%

Total sales over $1500, 3% 

$0.30

 
Source: Amazon
The variable closing fee is $1.8, which only applies to products like video games, software, computer game accessories, etc. 
4.3 FBA fees 
Below are the FBA fees, which are calculated based on the product's size.
Amazon offers two types of storage fees, monthly and long-term. 
Monthly: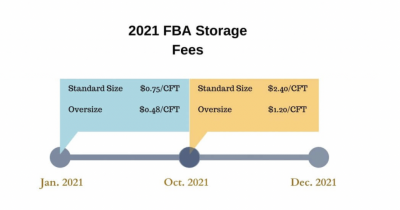 Long-term:
The price is $6.9/ cubic foot if stored for over 180 days, $0.15/ unit if stored for over 1 year. 
Other FBA fulfillment fees 
Removal fees (as the picture below); Return fee $3.9; MCF branding fee $0.7; Manual Processing Fee: $0.10 per unit, $0.15 during peak season 
4.4 FBM fee
With fulfillment by merchants option, you have to do your own pick and shipping so you have to pay for these fees yourself. Especially if you are in the Individual seller type, you have to pay the shipping differences. 
4.5 Advertising fees 
Amazon advertising comes with three options: sponsored products, sponsored brands, or product display ads. It will be charged either based on cost per click or cost per thousand impressions model. Unlike Google AdWords, which you need at least $100 to begin advertising on, Amazon has lower thresholds for their program: You only need $10 to start advertising on Amazon.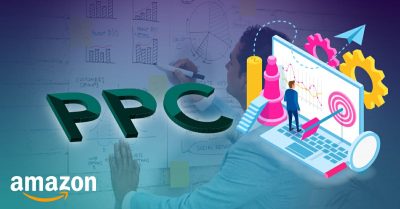 The fees will vary depending on your overall ad spend and other factors such as how many products you have listed or if you are using sponsored brand ads. However, most fees range from $0.60 – $3 per click. At first glance, these fees may seem small but they can add up fast if your goal is to generate sales quickly through advertising. 
4.6 Miscellaneous Amazon selling fees 
In order to make it easier for sellers to bring larger quantities of items to Amazon, there is a listing fee for high volume sellers. If you have more than 1.5 million items in a month, then you will have to pay a small fee of $0.001 per item over that number. If you're planning on selling high volumes of inventory on Amazon, make sure your margins are wide enough to cover these fees without cutting into your profits too much. 
Refund administration fee 
If you issue a refund to your customer, you'll pay an administration fee, which is 20% of the item's price, or $5, whichever is less. This covers Amazon's cost of processing refunds and administering payments.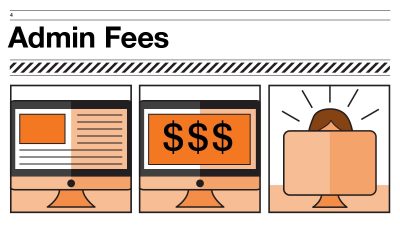 In some cases, sellers may be eligible for a partial refund of some or all fees if they can demonstrate that payments have been delayed in being processed by Amazon due to extenuating circumstances. 
Each book rented will be charged $5. The fee is directly deducted when your order is delivered. 
5. Avoiding Amazon seller repay charges – additional tips 
Below are some additional tips that you're maybe interested in to keep away from paying Amazon seller repay charges. 
5.1 Keep track of your regular and additional selling fees
Many Amazon sellers have been caught off guard when they have received a notification from Amazon saying that they owe a repayment charge because their account shows a deficit between fees collected and fees charged. To avoid such charges, sellers should be proactive and keep track of their regular and additional selling fees.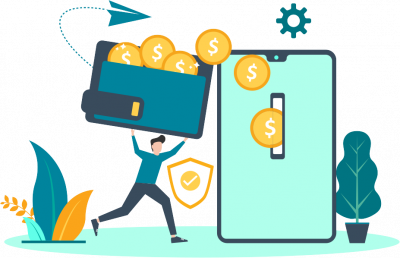 For example, if you pay an extra $5 every time you add or update inventory on your listings, then make sure that amount is deducted from your revenue. Otherwise, you'll end up owing money to Amazon. Similarly, if there's an incentive for buying ads (like when you spend $500 on advertising and get 5% back), make sure you keep track of these credits because it can affect whether or not your account is in credit or debit status. This will ensure you will avoid Amazon seller repay charges.  
5.2 Choose the right selling account 
If you're an established company, using your corporate account is ideal. However, if you're just starting out or are selling in bulk, it may be more cost-effective to use an individual account. After all, there are much lower fees associated with individual accounts than corporate ones.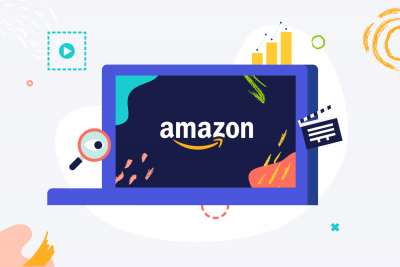 Regardless of which type of seller account you choose, make sure that your bank information is correct so you avoid penalties that may occur when Amazon isn't able to collect money from your bank for any reason. 
5.3 Make your payments on time
This is the most important thing to avoid paying Amazon seller repay charges, which is always making your payments on time. Almost two-thirds of seller repay charges are issued because of late payments. Even one day late could be enough to incur a charge. You can avoid these charges by keeping track of your due dates and making sure you make payments on time each month.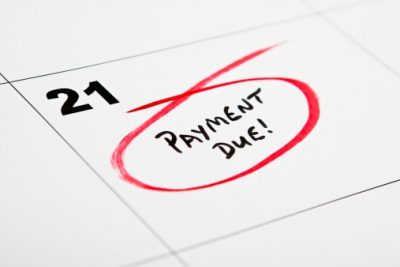 Also, make sure you submit your payment at least three days before your due date. Otherwise, it will be considered late. Being proactive about making payments can save you money and keep you out of trouble with Amazon.
6. Wrapping Up 
Repay charges are the most effective way to drive business costs up when selling products on Amazon. However, they can be quite confusing in regards to how they are implemented, who they are enforced on, and when you might receive them in the future. Hopefully, this blog has provided all of the information you need about Amazon seller repay charges so you can better prepare yourself and grow your business in the right direction.