eBay is one of the most well-known online shopping websites where you can bid on and buy just about anything. With almost 12 million items for sale on eBay, it is no exaggeration to say that there are many sellers to compete with for countless things. Therefore, if you want to start up with an online shop on eBay and make good money, you need to learn about the best-selling products. 
To help out those who don't have time to comb through all of the listings, we've compiled a list to answer the question "What are the most in demand items on eBay" and state the reasons why they're famous.
1. What Are The Most In Demand Items On eBay?
1.1 Watches
Designer watches are top things with lucrative profits. They are handcrafted items, and designers have to spend plenty of hours creating a completed masterpiece. Besides, owning a designer watch is becoming a trend, which shows not only your style but also your status in society. Even in some companies, wearing a watch is showing courtesy when meeting a partner.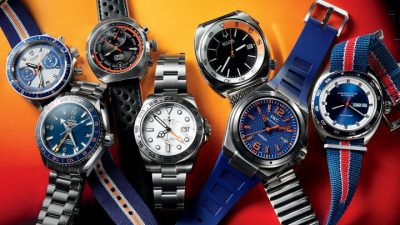 Watches 
1.2 Engagement Rings
An engagement ring is an essential item for every couple. Of course, they will not be able to choose a ring lightly to commemorate an important event in their life. In recent years, the trend of buying online engagement rings is increasing, which is also why engagement rings have become one of the most requested products on eBay.
1.3 Fine Earrings & Rings
Rings and earrings are indispensable accessories for dates, important events, or simply everyday wear. Nowadays, these accessories are not only for women but also for men. Therefore, they not only help complete your outfit but also help you stand out from the crowd. If you want to sell these items on eBay, some helpful advice is that if you combine rings and earrings according to different concepts, they will give you different styles.
Besides, it is an excellent option for selling jewelry on eBay, especially if you're selling used items. You may set a starting price for an item in an eBay auction. Then, if the customers are interested, they will make bids. When the auction is over, you can sell the item for a greater price.

1.4 Printer Ink, Toner & Paper 
The demand for printing documents is unexpectedly rising, in banks, companies, newspaper factories, schools, especially at home. All three are essential when it comes to running an efficient and well-functioning workspace. Thus, there is no surprise when these goods are the best-selling items on eBay.
1.5 PC Laptops, Netbooks & Laptop Replacement Parts
The increasing demand for work, study, and entertainment require each individual to have their own computer and tablet. Some famous and best-selling computer brands are Apple, Dell, Asus, HP, Lenovo,… Moreover, replacement laptop accessories are also one of the popular products on eBay.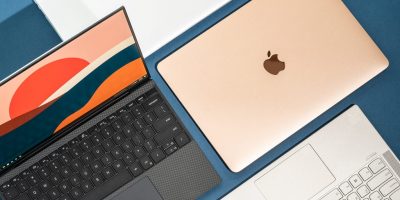 Laptops 

1.6 Cell Phones, Smartphones & Parts 
Cell phones or smartphones are indispensable accessories of each individual in the age of technology. Moreover, the buying techies often tend to replace their phones with new ones every time phone brands launch new products with the latest technologies. Besides, the popular brands that sell the most cell phones and smartphones are Samsung, Nokia, Oppo, etc…
1.7 Cases, Covers & Skins 
Other products in the list of what are the in demand items on eBay are phone accessories. All electronic devices such as phones, laptops, and AirPods need a cover to avoid scratching or distortion upon substantial impact. Spigen, Storm Buy, Mybat, Otterbox, and Apple are the most popular brands in the Cases, Covers, and Skins category. As new mobile phones are introduced, especially from prominent companies like Apple and Samsung, sales of mobile phones and mobile cases are at an all-time high. In addition, in other fields such as fashion, art or education, cases, covers, and leather are also materials.
1.8 Video Games & Consoles
The fourth most popular item on eBay is video games. According to the listings, an average of 118 products is sold in the video game category. The price ranges from $4.99 to $88 with a $25.23 average price.
It would be challenging for any of us to imagine life without video games. They give us hours of entertainment and help us explore our imaginations in new ways. Video games inspired many tech geeks to get into gaming, and now they're their whole world. 
Video games and video consoles are, without a doubt, the most popular items on eBay. You can always find a buyer, whether you want to sell contemporary AAA titles at a lower price than the high street retailers or get rid of an extensive collection of ancient systems and classic games.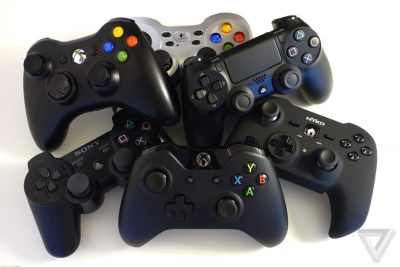 Video games and consoles 
Super Ninja Boy and Final Fantasy 2 on the SNES previously sold for $2,000 each, while Donkey Kong 3 on the NES went for $5,350. The most costly game is Super Mario Bros. for the NES in Asia. It was for sale in the market for $25,000, according to the seller.

1.9 Women's Bags & Handbags
Any woman has a passion for handbags. However, for them, the number of bags they have is never enough. Typically, the average woman owns around four or five handbags at any given time, and not to mention purses. Therefore, bags are undoubtedly one of the items that always attract every girl, and it becomes a best-selling item on eBay.
1.10 Clothing, Shoes & Accessories
Consumers are particularly interested in the fashion category, so clothing, shoes, and accessories are the mainstays of any online sales platform. If you also get into this niche, you will surely make tons of money. However, fashion trends ebb and flow with the changing seasons, so updating is necessary.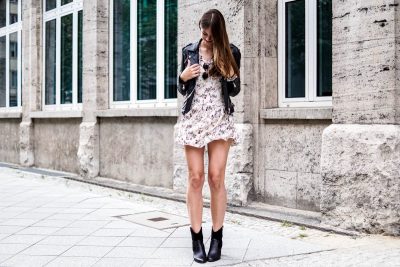 Women's clothes, shoes, and accessories 
With the increasing demand of consumers, the number of products sold every day is considerable. On the market, there are many different models, designs, and colors that are regularly updated, buyers can thoroughly choose for themselves the appropriate accessories.
The most selling items on eBay are Clothing grants the names of Jeans, Men's T-shirts, and Men's hats. Some well-known brands are Nike, Adidas, and Rothco. About shoes, Sneakers and training shoes are best-selling items on eBay.  
1.11 Digital & Film Cameras
Nowadays, people tend to find new habits, in which photography or vlogging are typical examples. Along with producing better images than their analog counterparts, digital cameras have become an integral part of society. They continue to evolve and create more sophisticated tools that add versatility to both professionals and hobbyists. That's the reason why digital cameras and film cameras must be trending items on eBay 2022. 
1.12 Lenses
A lens is an essential accessory that comes with a camera to help the photographer take the best photos. Depending on the purpose of taking pictures, the photographer will use different lenses. Some popular lenses include "close-up"/macro lenses, zoom lenses, "Tilt-shift" lenses, and "telephoto" lenses. People increasingly invest and pay more attention to images, so the number of lenses sold has also increased significantly.

1.13 Anti-Aging Products
Interested in beauty products? You might want to check out anti-aging items. They are usually skin-care things like toner, serum, BHA, AHA,… Besides, other products in the Anti-aging category are AHC, sunscreen, skin-care Pen,… Everyone wants to have beautiful skin, which makes them look younger than their age. Therefore, there is no surprise when Anti-aging products become best-seller products on eBay.
1.14 Vitamins & Minerals
Vitamins and dietary supplements, skincare products, perfume, hair straighteners, and hair dryers are the most popular items in this Health & Beauty category on eBay.
In the category of vitamins and minerals, on average, 88 goods are sold each listing. The top-selling brands of these vitamins and minerals include Great Healthworks, GNC, LifeVantage, Optimum Nutrition, and Puritan Pride.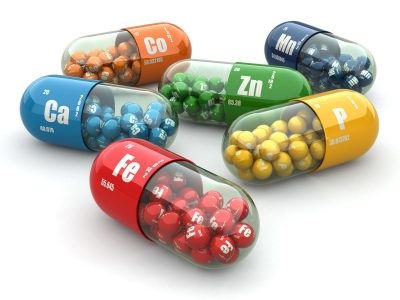 Vitamins and minerals 
The Omega XL Joint Pain Relief pills from Great Healthworks are the most popular in this category. In a 30-day period, it sold 1,140 copies at an average selling price of $37.
1.15 Music, DVDs & Movies
Music records and CDs, DVDs, and Blu-rays are among some of the most highly sought-after items on eBay. All different genres are represented here, from classical music to rock and jazz. In fact, movie fans and music fans contribute to the sales of these products and make them become top-selling items. 
1.16 Automotive (Car & Truck Parts) 
Some automobile purchasers have no idea what they need to buy to fix their vehicles, while others have extremely precise requirements. As the pandemic hits us so hard, so several car users tend to fix their cars at home to save daily expenses. 
The most popular items from cars and trucks are often related to tires, brake pads, headlights, radiator parts, air filters, and hoses. However, you may also find that accessories such as license plate holders or even personalized tags for your car can be in demand by others who have yet to purchase their own.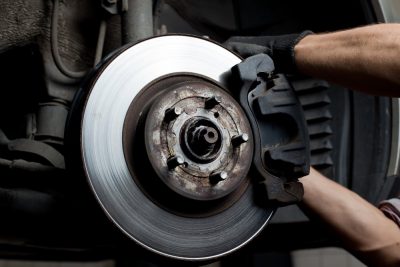 Car Parts 
After reviewing all the categories above, hope that you can know the most in-demand items on eBay, so you can choose the best ones to add to your online business. 
2. How to start selling on eBay?
After answering what are the best in demand items on eBay, let's find out some ways to start selling.
2.1. Process 
We recommend that you think about what you want to sell on eBay, what payment methods you want to accept, your shipping rules, and how you'll handle customer care before you start the setup process (for issues like returns and refunds). It is also an excellent idea to check eBay's seller standards and restrictions ahead of time to be sure your plans are compliant. Certain things are restricted, such as adult items, digital goods, and electronic equipment, while others are forbidden (primarily illegal items).
These regulations will be helpful not just in determining what you may sell on eBay, but also in deciding other general selling standards. Then, after you've completed some preliminary preparation, you're able to begin selling on eBay. Here below are five steps for you.
Step 1:  Choose Your Account Type
On eBay, there are two account types which are personal and business. The majority of people who use eBay have a personal account, which they use for casual selling. On the other hand, an eBay business account is intended for companies who wish to utilize eBay as an e-commerce platform and sell larger quantities than a personal account allows.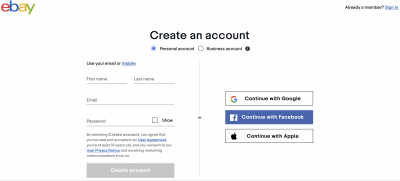 Create eBay account 
Step 2: Register your eBay Business account
To begin selling on eBay, you must first register a business account using their web form. You'll need to give your legal business name, email, phone number and establish a password to register your company account using this form.
Step 3: Set up Your Account Preferences
You can modify your eBay business account by Using the left-hand navigation under "Account options," you can adjust your eBay business account for Addresses,
Communication preferences, Site preferences. Then, you should add an automatic payment method. Business Information → Financial Information → Financial Information.
By selecting the "sell" option in the upper right-hand corner of your screen, you can quickly set up your product listings. A quick listing form and an advanced listing form are both available on eBay for adding listings.
Step 5: Manage Your Listings
You should notice these points: Enhance your Listings and Seller Profile, Complete your sales, Receive payments.
2.2 Tips & tricks to sell on eBay 
Here are some tips for you when selling items on eBay:
Avoid incurring eBay's 4% fee
eBay's costs have evolved over the years, with the addition of a new 4% "fine" for sellers who fall short of the norm. It is consequently critical to maintaining an above-average reputation on eBay's US site if you sell there.
Sellers are allowed to publish up to 20 items for free before paying an insertion charge, so you might want to wait for free listing offers. 
Automatically Recover Fees on unfinalized transactions
In the upper right-hand corner, you can find the button "sell", which allows you to set up your product listings quickly by clicking on that button. eBay has two tools for adding listings—a quick listing form and an advanced listing form.
If you do not know how to create a listing from scratch, you can use the template that was created by eBay. However, you still have to fill in some specific information such as photos, conditions, etc. 
3. Final Thoughts 
After reading this article, you may have gained an insight to answer the question: What are the most in demand items on eBay". Because other sellers are prospering by selling these products, you have a high possibility of reaping the benefits as well. Hopefully, the best-selling products on eBay listed above may provide you with some beneficial ideas for your future eBay business. If you have any further questions, don't hesitate to contact us. We are always available to support you.