Trends are an unavoidable part of life in the modern world. You can't dispute their influence on social media, whether you partake in them or not. TikTok is, of course, one of these platforms where content is heavily influenced by trends. To assist you in navigating this side of social media, we've compiled a list of Tik Tok video ideas to help you earn those views!
If you've been thinking about launching your own TikTok, you're about to enter a strange world. When you initially start creating content, fancy filters, strange effects, green screens, dances, and duets may overwhelm you. We thought we'd offer TikTok video ideas with you to aid you through the process!
1. What is Tiktok?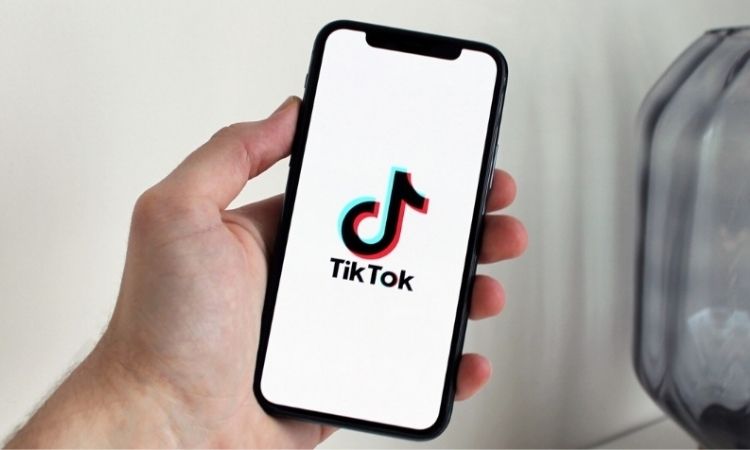 TikTok — the world's most popular short-form video sharing site! Sound effects entice users to create and view videos on the app because of its great video features and music. TikTok allows you to make videos that are between 15 and 60 seconds long and include stunning sound effects.
When you launch the TikTok app, you'll see a screen called For You. You can obtain more videos with various content suggestions based on your previous app activity. If you appear on the TikTok For You page, your chances are of receiving more likes, views, and followers for your videos, as well as followers for your TikTok profile page.
2. Why Businesses should Use Tiktok?
With over 1.65 billion downloads too far, TikTok has demonstrated that it isn't a passing craze. It has surpassed Snapchat, Twitter, and Pinterest to become the world's sixth-largest social network.
It's especially crucial if you're aiming for a younger audience. Nearly 70% of users are between the ages of 16 and 24. But it's not as simple as putting up a few movies and expecting a flood of responses. It's important to plan ahead. Make a content strategy. That means you'll have to broaden your ideas for the best TikTok video ideas to make. For the camera-shy among us, include TikTok video ideas without displaying your face!
Because of its enormous popularity among the younger generations, some marketers are still wary of advertising on TikTok. This opinion, on the other hand, is completely incorrect and stems from a misunderstanding of the social media platform itself.
If marketers took the time to fully research TikTok video ideas, they would discover that advertising on the platform might be incredibly beneficial. Here are a few reasons why you should use TikTok to promote your business.
3. Top TikTok Video Ideas For Business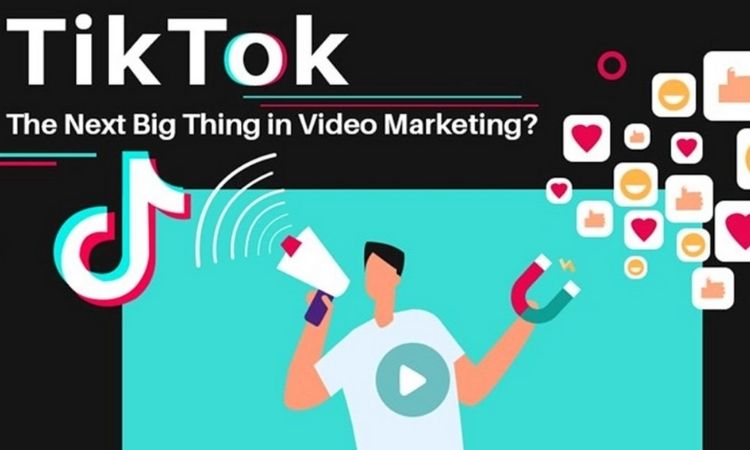 While there are many ways to use TikTok video ideas, let's start with a few that have been tried and true. These are the types of videos TikTokers are seeing currently that are resonating with their audiences.
There's a strong chance they'll do the same for you!
3.1 Make Use of Your Phone
Being original and authentic is required if you want to succeed on TikTok. TikTok's main advantage is that you can do everything with your phone. If you want to improve the video quality of your videos, you can use footage from a high-end camera, but that won't blend in with the rest of the content on our platform.
3.2 Trending dance videos
You'll be on your way to gaining some views if you find a hot song, use a trending hashtag, and learn a trending dance. These are also fantastic Tik Toks to execute as a dancing couple or group with pals. 
Your dance video might have a lot of effect among your followers if it's short, amusing, and uses the right hashtags. Oh, and don't forget to match them to the appropriate background music. A song that is already trending and popular on social media can only increase the likelihood of your video becoming a hit. A quick and simple dance always gets the job done, and it's even better if it can be turned into a meme.
If you want to learn some hard movements, obviously some danceability is essential; but, if you have two left feet, make it hilarious instead!
To make dance videos on TikTok, you don't need to be a professional dancer. Dance videos are one of the most popular TikTok video ideas since they are frequently used in challenges. If you're going to film a dancing video, you should incorporate your own personal style to show that you're confident and having a good time.
3.3 Update upcoming events
If you're a brand trying to improve your TikTok video ideas marketing strategy, you should always keep an eye on future events. As a result, you can utilize a social media calendar to plan special occasions and occasions.
After you've decided on the dates, you can begin creating material that will pique your audience's interest. There's a chance your material will go viral on TikTok and other social networks if it's simple to comprehend and relevant.
3.4 Trending hashtag challenge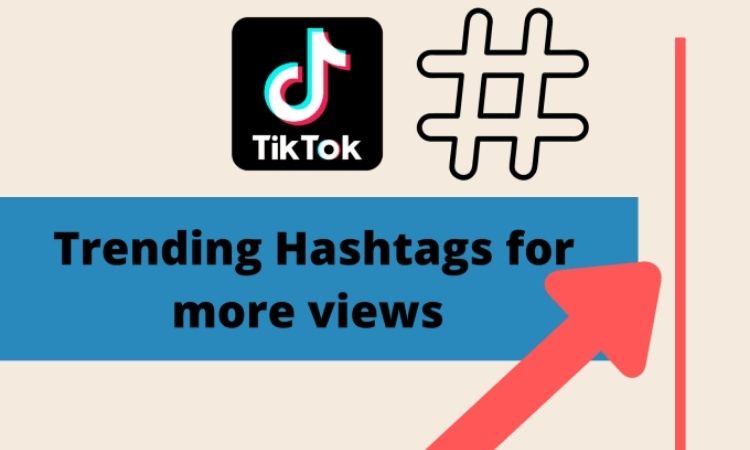 TikTok, like other social media networks, uses hashtags to search for and organize content. However, hashtag challenges are particularly popular on the site. Challenges urge users to create films on a specific theme as part of a campaign or viral trend by using specific hashtags. If TikTok video ideas had been around in 2015, you would have seen a lot of #IceBucketChallenge videos.
Chipotle is the reigning champion of branded hashtag challenges, which have been employed to great effect by a lot of brands. They launched the #GuacDance hashtag challenge on TikTok on National Avocado Day (also known as July 31, 2019).
Avocado fans were asked to create a dance inspired by their favorite topping, utilizing Dr. Jean's Guacamole Song and the hashtag #GuacDance. Isn't it simple enough? It drew a mind-boggling 250,000 entries, demonstrating that the love of guac is widespread. Chiptole witnessed 430 million videos starting with the hashtag #GuacDance over the six-day promotion, which set a new record. The challenge resulted in Chipotle serving over 800,000 guacamole sides in a single day.
The success of the #GuacDance can teach you a few things:
Make it simple. Her original dance is simple and goofy, and the Guacamole Song is an earworm. There aren't any major dance talents required.

Make it enjoyable. What is it about your brand that people adore? A challenge honoring your favorite items, attributes, or campaigns is more likely to succeed. In this case, customer research and insights can be useful.

Make a goal for yourself. Do you want to be like Chipotle and drive orders? How can you increase brand awareness? Make sure you know what you want to accomplish so you can track your progress.
3.5 Join viral crazes
It can be difficult to tell if you have a viral craze on your hands, but there's no harm in trying! The simplest method to do this is to start by joining TikTok video ideas that have already been made. Take a look at what works, what people like about it, and how you may make your own version. Flip the Trade is a game in which two people switch positions in front of a mirror.
Dance challenges are based on a specific song, a specific move sequence, or both. The song Flip the Switch, which has the titular Drake song and two people switching places in front of a mirror, is an example of the latter. Some companies may be concerned that partaking in a dancing craze could turn them into the Steve Buscemi meme:
The key is to be sincere. If you're not having fun, the video will feel rigid and uninteresting to viewers. Accept the absurdity and have a good time with your dance challenge. Even if your video doesn't go viral, you'll have a nice time with your team.
3.6 Share educational videos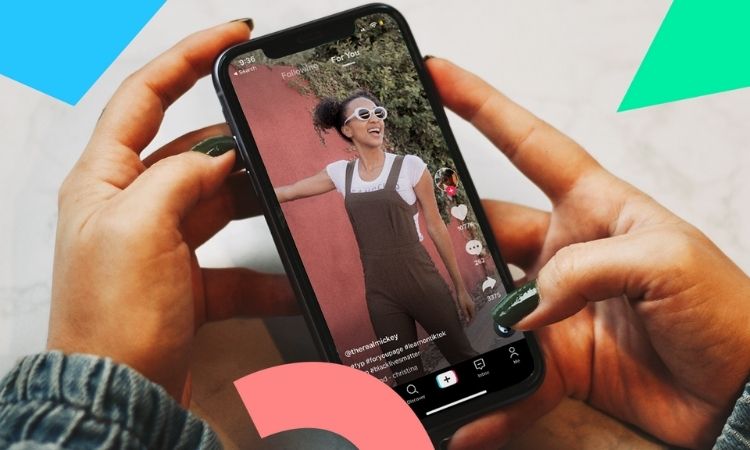 You might believe TikTok video ideas are only for wacky, irreverent content. However, it's a fantastic medium for disseminating educational knowledge in a user-friendly, digestible format.
By releasing movies about relevant topics like the coronavirus and vaping, some doctors have amassed large audiences. With her films about sexual health, pregnancy, and periods, Dr. Danielle Jones, aka MamaDoctorJones, has amassed over six million views. TikTok video ideas are great ways for doctors like Jones to reach out to kids and young adults who need this knowledge but don't have access to their own trusted health practitioners.
Businesses that are socially conscious have an opportunity to spread their messages. On social media, misinformation abounds, and it's critical to combat it by participating in dialogues.
3.7 Focus on lifestyle
You should give your audience a break from your product every now and again. Instead of showing how-tos and reviews, show your visitors the lifestyle they may have with your goods. TheseTikTok video ideas are appropriate for any brand, especially those selling high-ticket items with a long sales funnel.
How to shoot: Make sure your video has a lot of interest. You don't have to include your product, but the audience should understand that living this lifestyle without it is impossible. BMW Motorrad, for example, has produced extreme lifestyle videos. On its TikTok account, the brand depicts more than simply motorcycles: they depict a fast-paced, adrenaline-fueled lifestyle.
3.8 Influencer collaborations
Working with a TikTok maker allows you to connect with their audience while also benefiting from their ingenuity and distinct style.
Mucinex (yep, the cold medicine!) collaborated with influencers on a #TooSickToBeSick campaign, for example. The late-October advertising emphasized the idea that a seasonal illness shouldn't mar your Halloween festivities (albeit we would now suggest "Stay Home" instead).
This TikTok concept – TikTok video ideas – works for any company. Fashion brands, for example, can challenge TikTok chefs to prepare food using just their products; food and beverage marketers can challenge TikTok chefs to make food using only their products.
How to shoot: Have faith in the influencer you're working with; they know their audience better than you. Unboxings, reviews, and test drives are common, but a brand can come up with its own creative TikTok video ideas &TikTok concepts.
3.9 Celebrate special occasions
TikTok used the hashtag #SheCanDoIt to promote female creators on International Women's Day (March 8). The event served as a springboard for accounts dedicated to women's rights and history, such as Herstory Talking, which recognizes great women from the past:
3.10 Behind-the-scenes videos
If you're a Tiktok business owner, try creating behind-the-scenes movies to provide your customers with more information about your product or service. A small firm that creates and sells jewelry, for example, could show its followers how to make a necklace. These kinds of videos might help you get useful feedback from your fans and other firms in your niche.
3.11 Art creations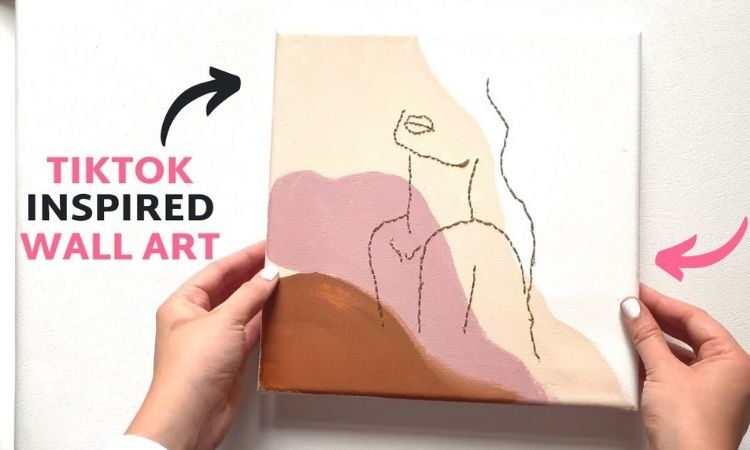 Art is a terrific method to express yourself on TikTok video ideas for some more creative TikTok ideas. For sharing their art, a few individuals have amassed a sizable following. They begin with a dark canvas and show us bits of the art's creation before presenting the final product.
Now, being one of the creators necessitates a certain level of artistic ability. The final piece should take people's breath away and exceed their expectations from the build-up. It's unlikely that you'll be able to do this if your drawing talents are more akin to those of a high school student.
Still, if you enjoy creating art, share it! It doesn't imply it isn't valid just because it doesn't have hundreds of likes. Use your page to express yourself and keep track of your progress as an artist. If it's true that poor, create a large dramatic buildup and present your mediocre work as a humorous video.
3.12 Encourage customers to use their products in unusual locations
I recently witnessed a consumer goods business sponsor a contest in which consumers were urged to record TikTok video ideas of themselves using the product in unusual and exotic locations. I saw footage from the pyramids, the Taj Mahal, the jungle, an African safari, and other locations. The videos were a lot of fun to watch and a unique way to use a social media platform. – Adam Coffey.
3.13 Participate in global missions
Businesses that are embracing this platform to demonstrate kindness in the form of charitable donations and global missions for good have caught my attention. The benefit is that it raises awareness about the causes that are being supported that others may not be aware of as a result of a corporation doing a good deed. There is a social benefit to this, and it usually results in a return of goodwill to the company. Use TikTok video ideas for good and see a return on your investment.
The Takeaway
In fact, we strongly advise you to experiment with various sorts of movies in order to develop your own distinct style. The beauty of this site is that you may create and share videos of anything you choose. You never know, you might find someone who appreciates your uniqueness and genuineness.
So, get creative and begin creating your own TikTok video ideas.