E-commerce security refers to a set of technologies that provide secure customer data. The faith in digital security has been severely damaged as a result of major data breaches. Consumers feel at ease making transactions using common networks. When it comes to giving their credit card information with new firms, though, customers require a bit more persuasion.
Customer data may take numerous forms, but for small businesses with limited resources, the most important thing to pay attention to is personally identifiable information (PII). This generally refers to any information that may be used to directly identify an individual, such as names and addresses for delivery, email addresses, credit card information for monthly billing, or IP addresses.
A comprehensive data protection strategy is required regardless of what you plan to do with it. The topic of data security is a little more thorny. It's all about how you safeguard that information from external threats like as hackers, fraudsters, and untrustworthy personnel to secure customer data. 
1. Why Secure Customer Data Is Important?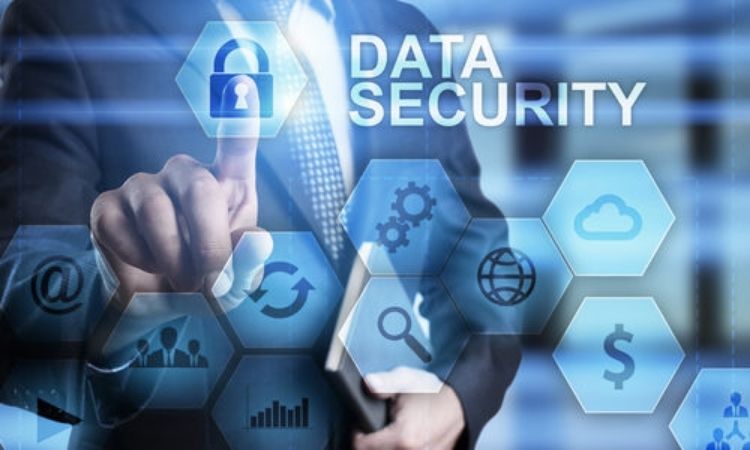 Data misuse is a big concern now more than ever. While it may appear that this is primarily a worry for huge corporations, small businesses that handle data are also affected. Because data privacy regulations – secure customer data – differ from nation to country, you should be informed of the rules of the country or area where you're doing business. You should also be aware that if you're processing the data of EU individuals, you must comply with their laws (in this case, GDPR). If you break the law, your bottom line will suffer — either via penalties or class action lawsuits.
Cyber criminals are always a threat to small companies. In a 2019 survey on cybersecurity for worldwide small and medium-sized enterprises, privacy analysis firm Ponemon discovered that 72 percent had experienced at least one hack in the previous 12 months. Businesses don't always have the essential safeguards in place. Security – secure customer data – breaches put your connection with your consumers in danger, in addition to the time and financial costs. Customers expect you to watch after their data when they give it to you. That involves incorporating best practices from the beginning.
2. What to Consider When Keep Customer Data Safe
2.1 Consider your risk profile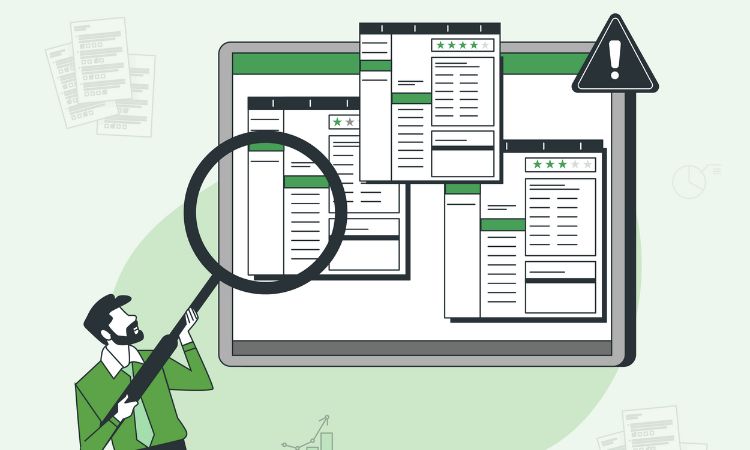 It's crucial to keep in mind that security (secure customer data) breaches impacting small firms aren't as prevalent or as severe as those affecting larger corporations. Small business owners are less likely to have the money, time, or expertise to put in place impregnable data protection mechanisms, which the appropriate authorities are aware of. Attempt to implement best-practice cybersecurity and privacy protections while avoiding going bankrupt in the process. This is the process of calculating your risk profile by considering the sensitivity of the data you're handling, the negative consequences of any possible breaches, and the magnitude of the fines that may be imposed. Instead of outsourcing the task to freelancers, one crucial recommendation is to handle your data in-house so you know where it is.
2.2 Define exactly what to do
Data privacy regulation varies greatly from nation to country, and it is far from black and white. Rather than a checklist for businesses to check off, it usually entails a set of rights, beliefs, or principles that must be preserved. The CCPA in California and the GDPR in the European Union both rely on what's known as the 'accountability principle,' which states that firms should be expected to know how to protect their data, but should be able to demonstrate steps and confirm compliance when necessary.
2.3 Think beyond your own four walls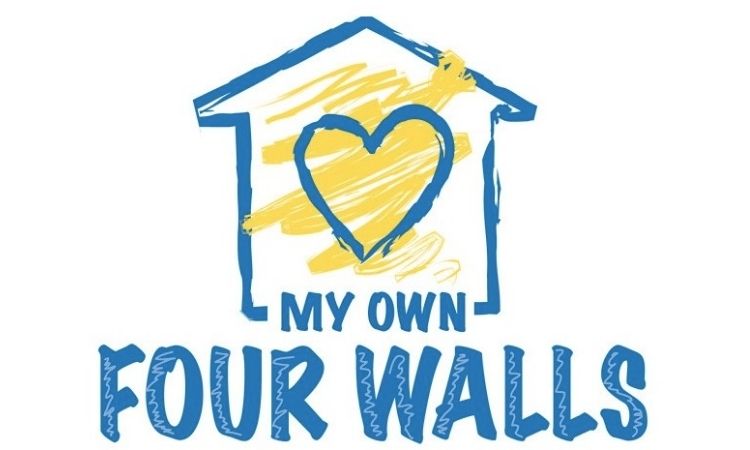 You are the 'controller' of any information your customer gives you as a small business – secure customer data. However, you'll almost certainly be collaborating with third parties, such as a website host, a CRM platform, or a mailing tool. If one of these organizations compromises your customer data, you'll be held responsible – so be cautious and deliberate about who you share your customer data with.
2.4 Don't forget about the physical stuff
Data does not live in a completely abstract environment; you must consider where information is stored in the actual world, from mobile phones and computers to plain old-fashioned file cabinets. Have a policy in place for physical data security -secure customer data. This will involve workplace security – secure customer data and monitoring, locking away hardware and paper documents, avoiding laptop theft and loss, privacy screens, and erasing data before disposing of electronic garbage, among other things.
3. How to Secure Customer Data 
3.1 Keep a crystal clear and honest privacy policy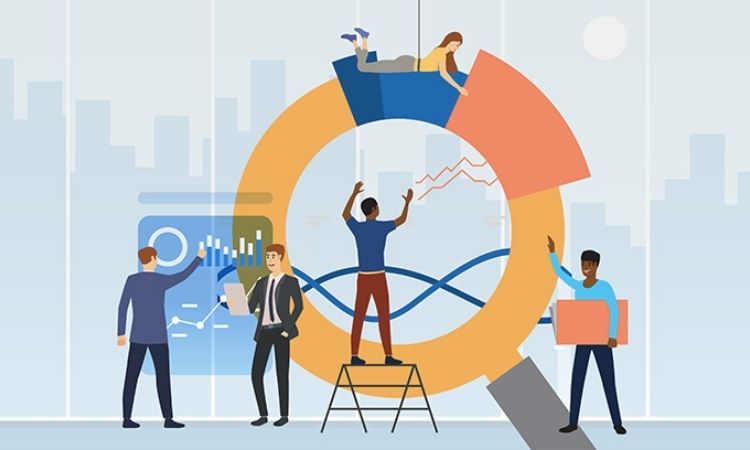 Consumers' propensity to share their data with companies is influenced by their level of trust. Consumers, on the other hand, give social networking sites one of the lowest trust scores to secure customer data, according to a survey by HBR.
Customers may be misled about how their data is gathered, kept, utilized, and safeguarded, which can result in legal and reputational issues for your company.
Government agencies and trade associations have toughened their stance on companies that make misleading statements in their privacy policies, so don't be caught off guard. Check your privacy policies several times to ensure that all of the information is correct and up to date.
3.2 Update everyday
Many firms postpone software updates and patches until quieter times, but this increases the danger of an attack in the interval. Hackers are continuously looking for new methods to exploit security weaknesses, with whole marketplaces dedicated to selling these exploits. Updates are costly and time consuming, but the security – secure customer data – benefits of even modest updates often exceed the drawbacks.
Those that put off or disregard activities like upgrading software and replacing outdated programs jeopardize not just their own brand, but also the privacy of their clients.
3.3 Encrypt user data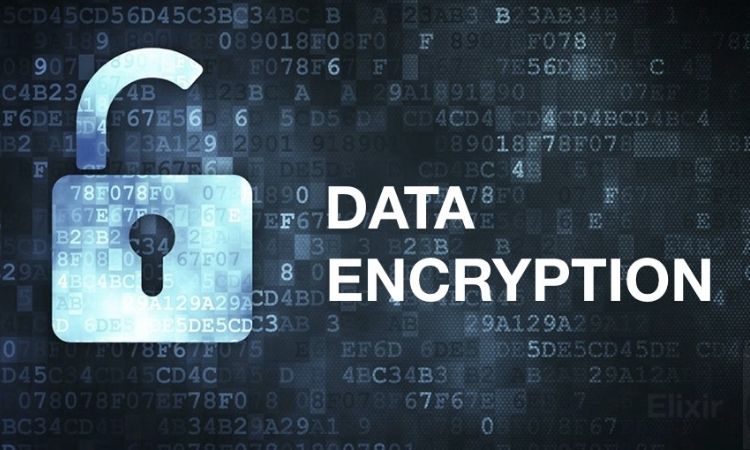 Encrypting sensitive data may appear to be a no-brainer, yet less than half of firms claim to do so, making it a big flaw. Payment companies such as Visa and MasterCard require shops to encrypt card information by default during transactions.
If these details are saved on corporate servers – for example, when a website recalls a user's payment information – the danger is substantially higher unless the data is safeguarded with rigorous industry-standard security – secure customer data- and the newest encryption technology.
It's not only credit cards that should be encrypted; any personal information stolen from your systems would be considerably less damaging if it was encrypted and so unreadable by the hackers who gained it. If you don't employ efficient encryption solutions, the chances of your clients' data slipping into the wrong hands will skyrocket.
3.4 Be transparent with how customer data is used
Customers may be cautious to share personal information with companies to secure customer data, owing to a lack of openness between businesses and customers over how their data is handled. Transparency may go against conventional business practices, yet it may bring genuine value to products and services while boosting brand loyalty in the current business-consumer connection.
Domino's Pizza is a good example of the benefits of being transparent and involving customers: in 2008, they surveyed their customers about what they liked and didn't like about their pizzas, and Domino's then shared the data – including the negative responses – with the general public to get feedback. Domino's was able to enhance their recipes as well as their financial condition as a result of this feedback approach; the company's stock price was $7.73 in 2009 and is now $108.
Customers can understand and subscribe to the wider picture if you are honest about how you utilize data, especially if it provides value to their experiences with the business. In fact, two-thirds of customers are willing to provide companies with personal information in exchange for something of value.
3.5 Verify private data
With security breaches hitting organizations on a daily basis to secure customer data, it's critical to understand the difference between gathering the data you need (addresses and names) and the data you don't (stored credit card details).
Businesses don't have a compelling purpose to keep this data other than to provide convenience to consumers – especially when the risks are so severe. A safer bet is to create a framework that permits third-party processors to handle credit card information. It is their top goal to store sensitive data using the most strict security techniques possible.
3.6 Minimize the availability of your data
IT departments have struggled to adapt to the heightened security concerns provided by the growing number of devices flowing in and out of their infrastructures, owing to the expansion of remote working. And, in the aftermath of the work-from-home revolution, which began in 2020 and is expected to continue long into the future, this dynamic will only get more difficult.
Although software to assist integrate these devices into IT infrastructures is very affordable, it is typically time-consuming and resource-intensive to implement. It provides extra security levels for login procedures – such as multi-facto authentification (MFA) – and tools to encrypt emails. While these solutions can help avoid unjustified attacks, they don't address the source of the problem: human employees and their unpredictable behavior.
The greatest strategy to reduce the danger to your data and to secure customer data is to educate your employees on your company's data protection rules as well as industry-wide legal processes. Employees should be trained on how to deal with sensitive customer information and what actions to take to prevent classified information from falling into the wrong hands.
3.7 Test for vulnerabilities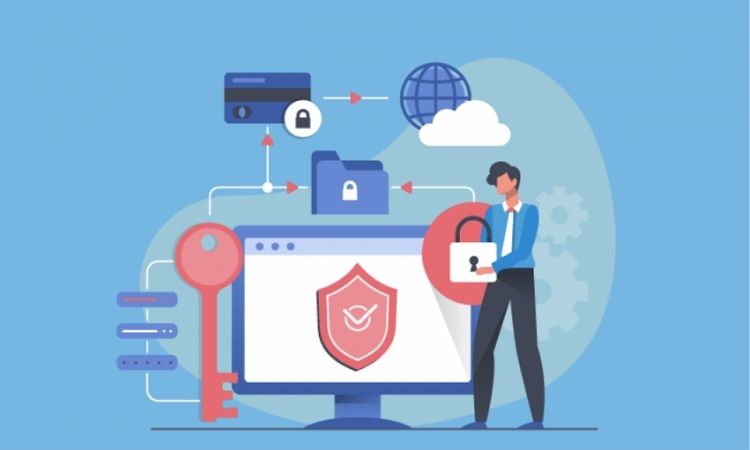 It's no longer enough to meet the bare minimum security requirements and trust that the safeguards will be adequate to secure client information.
Businesses, particularly eCommerce sites, should test their sites on a regular basis to find vulnerabilities that their current security technologies are missing. Hiring cybersecurity specialists or ethical hackers to find code vulnerabilities, running daily scans to verify malware hasn't been planted on the site, or investing in more powerful security tools are all possibilities. If you don't identify and address your own flaws, someone else will gladly exploit you.
3.8 Prepare for risks
Do you have a strategy in place to recover from a disaster? If you don't have one, you should consider making one. And, if you do have one, does it cover particular cyber-attack contingencies?
Most businesses have a disaster recovery strategy in place to deal with human error, data center outages, and natural catastrophes, but cyber-attacks are sometimes overlooked. It's critical to have protections in place to guarantee that day-to-day company processes can continue with little disruption in the case of a cyber-attack.
In recent years, hackers have attacked and damaged both Sony's PlayStation Network and its movie studio business, costing the company millions of dollars and causing irreparable harm to its reputation. Both assaults were unexpected, but firms may now learn from Sony's mistakes and develop contingency measures in the event of a similar attack.
Cyber-attack scenarios should be included in a company's disaster plan, along with preparations for communicating with customers and workers and any workarounds for data distribution if the normal infrastructure is damaged.
3.9 Use common sense
Despite the rising sophistication of security against attacks targeting sensitive and ultimately valuable consumer data, common sense vigilance may be the most effective defense against them to secure customer data. No amount of technology innovation can insulate a business from human mistake and supervision.
It makes sense to invest the time and resources necessary to secure sensitive customer data – and build a culture of joint responsibility for it – from teaching staff to think twice about sending sensitive information over email to ensuring that passwords are updated on a regular basis.
Conclusion
While privacy, secure customer data, and end-to-end security are unquestionably important components of doing business with clients online, there's a lot more to it.
Consumers prefer to buy with reputable e-commerce firms. They want their personal information, such as credit card numbers or other financial information, to be adequately safeguarded when they submit it. You can protect your business and customers from online risks by establishing effective e-commerce security protections.