You've chosen to create a store, but you're not sure what print-on-demand products to sell. Alternatively, you may have been running your store for some time with minimal success and are unable to obtain high margins from your current suppliers.
It's not easy to find the best print on demand products. Choosing the ideal print on demand firm to work with, on the other hand, is more challenging and will necessitate much study. 
Today's merchandisers are growing and offering a wider range of products. To address the question, what are the greatest print-on-demand products to sell in 2021? Here are 10 excellent print-on-demand product ideas for you!
But before we dive into the list, let's go over the basics:
What Are Print-on-Demand Products?
Print-on-demand (POD) is a sort of drop shipping that allows sellers (like you) to customize and brand a variety of products before selling them online.
What's the best part? The things you sell do not need you to source, store, print, or send them. Instead, your print-on-demand provider will take care of those details. As a result, you'll have more time, energy, and money to devote to developing new concepts. This frees up your time, attention, and money to focus on new designs and marketing your shop.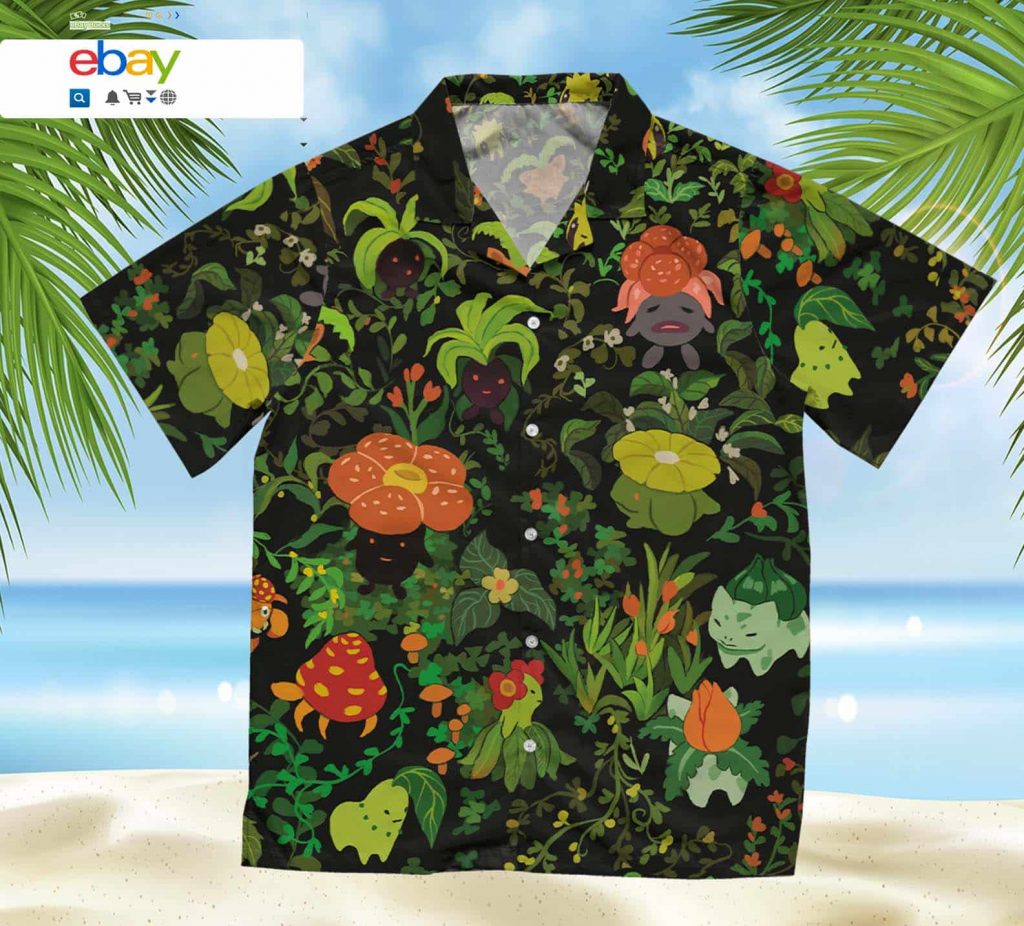 Overall, print-on-demand products make it simple to launch an internet firm with a distinct identity. Cool, right?
Here's a quick list of some of the most popular print-on-demand items sold online:
All-over print clothing

Sneakers

Stickers

Fanny packs

Face masks

Water bottles

Tote bags

Backpacks

Bluetooth speakers

Wall art

Cushions

Towels

Throws

Bedsheets

Mugs
Which Trending Print On Demand Products To Sell In 2021?
POD T-shirts 
T-shirts are usually one of the first five ideas that come to mind when people consider starting their own business. Why? T-shirt printing appears to be a fun and cool business. The t-shirt is the one article of clothing that never goes out of style. Whether it's a graphic tee, a simple large t-shirt, or a body-hugging t-shirt, there's something for everyone. They've always been ahead of the curve and are popular with people of all ages.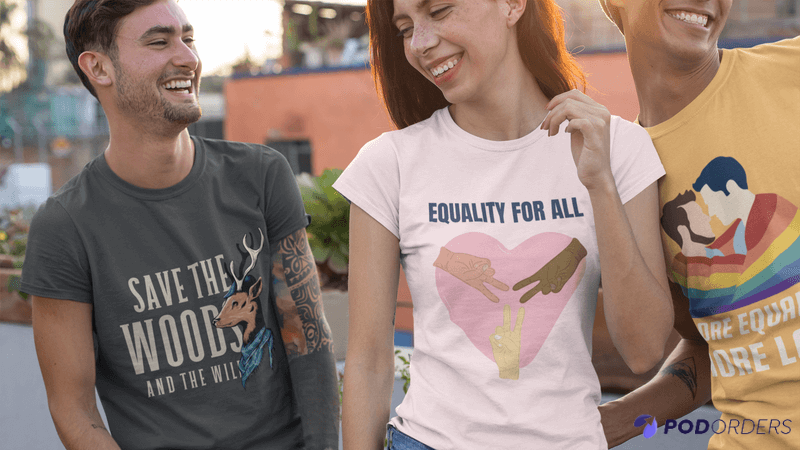 Face masks
Because masks are one of the essential and useful steps to help stop coronavirus from spreading, demand for masks is increasing as a result of the COVID-19 epidemic. The face mask market is predicted to cross $21.2 billion by 2026, after reaching a new high of $4.5 billion in sales in 2020.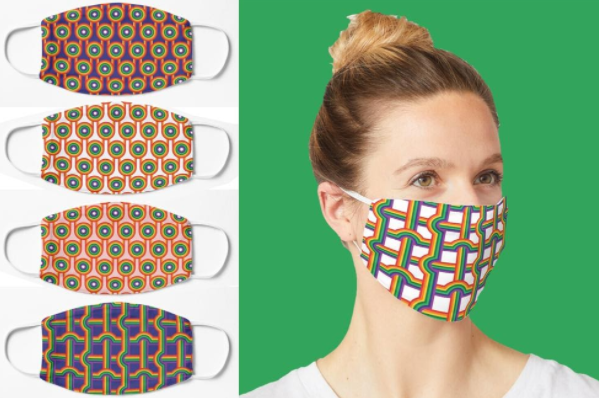 Masks have become a fashion must-have, and they can let you express your style without jeopardizing your safety. Face masks, as a result, will be an excellent addition to the print-on-demand product range.
Face masks featuring patterns, animals, funny designs, cute components, music, or videos, according to some consumers, can help them stand out from the crowd.
Printed on demand masks are fabric masks. They can be reused many times.
All-Over Print Clothing
You can see how all-over print clothing has grown in popularity in recent years in the graphic below from Google Trends.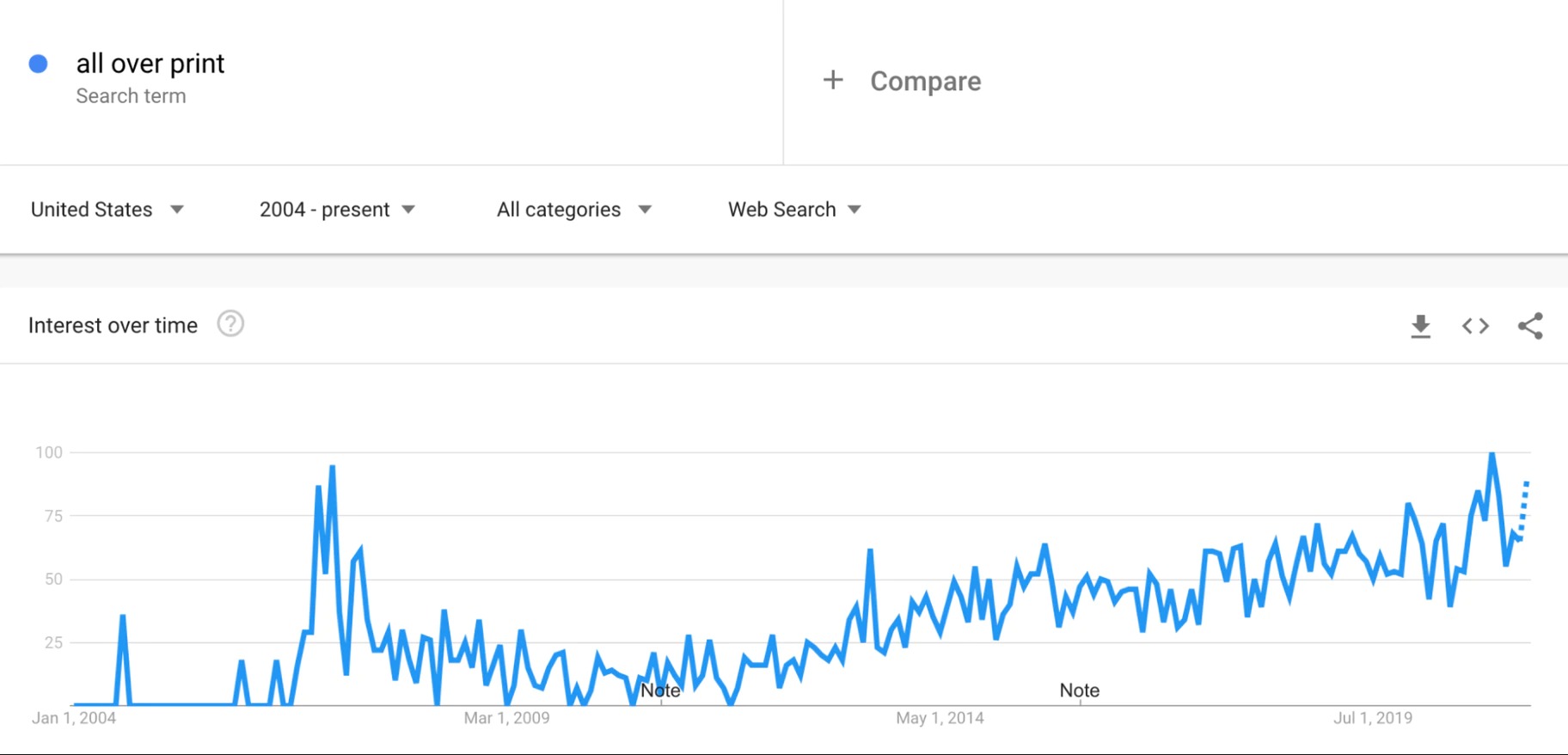 Specifically, what kind of clothing should you sell? 
All-over hoodies, t-shirts, and yoga pants are among the most popular print-on-demand items available.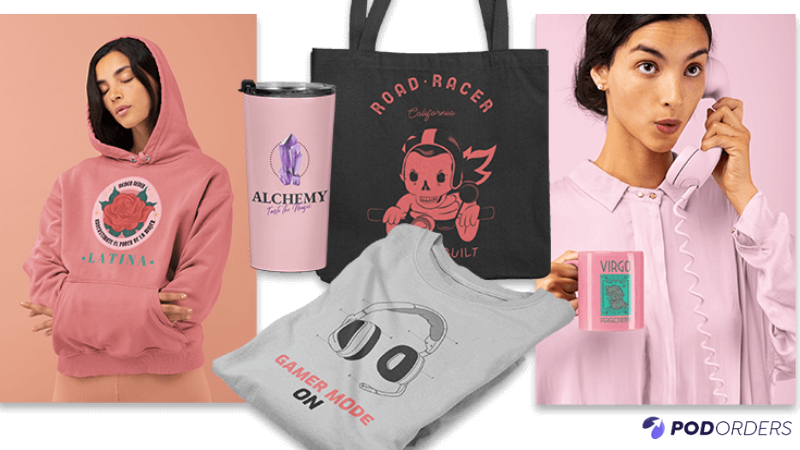 Consider establishing a line of sweat suits or building your own matching athleisure sets when deciding what things to sell online in 2021. Customers that can't get enough of your designs can buy them all separately, or you can utilize upselling and cross-selling strategies to sell them all together.
Wall Art
Many people have long been interested in interior design. With the rise of the work-from-home culture in 2020, more buyers are looking for classic design elements like wall art to lend zest and vitality to their spaces.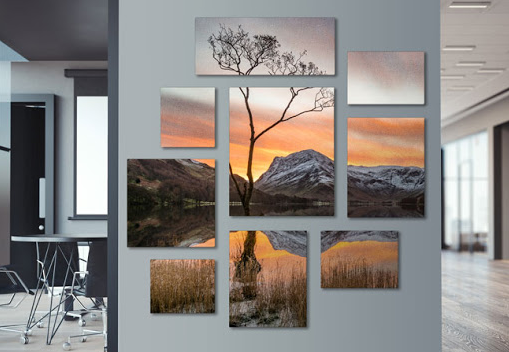 It's crucial to figure out who your target consumer is before you start selling online. This will allow you to better personalize your wall art designs to their preferences, as well as sell your business. If you're having trouble finding your specialty, there are a number of current trends to follow.
The beautiful thing about wall art is that it's in style all year, allowing you to tailor it to any season or occasion. The variety of design options, which range from line art and bold abstracts to statement quotations and gorgeous photographs, make this a fantastic product to sell in 2021.
Pillows
Pillows are another timeless interior design feature that will be in high demand in 2021. Take a look at the consistent volume of pillow searches over time.

Pillows, like wall art, offer warmth and comfort to people's homes and can serve as focus points. Pillows are one of the most popular decorative items to sell online because they can instantly improve the aesthetic quality of a room.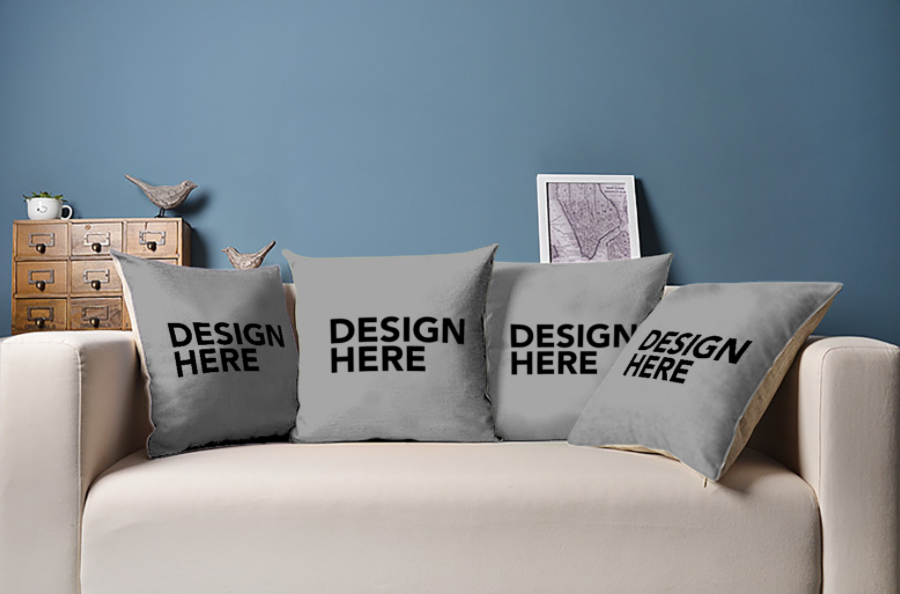 Mugs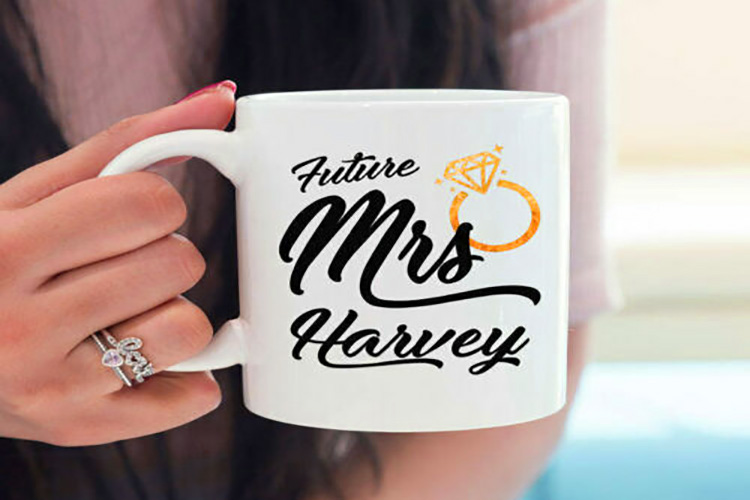 Mugs are another classic print-on-demand item that would look great in any store. The popularity of mugs increases over the holidays but remains consistent throughout the year.
Because of the popularity of mugs, your designs must be unique in order to catch the attention of individuals browsing online retailers. Remember, the more accurately you identify your niche and cater to their desires and requirements, the higher your sales will be.
Consider how the template will wrap around the cup while creating. If you put a design in the center of the template, for example, it won't be seen by the drinker. As a result, you may want to include two designs to the left and right of the template, ensuring that your mug has a design on both sides.
Towels
Perhaps customers are believed to be more concerned with the substance than the design of a towel. Selling towels to sports fans, on the other hand, is a different story. Customers who enjoy sports will frequently use towels in public locations like gyms and parks. The designs on the towels will pique their interest.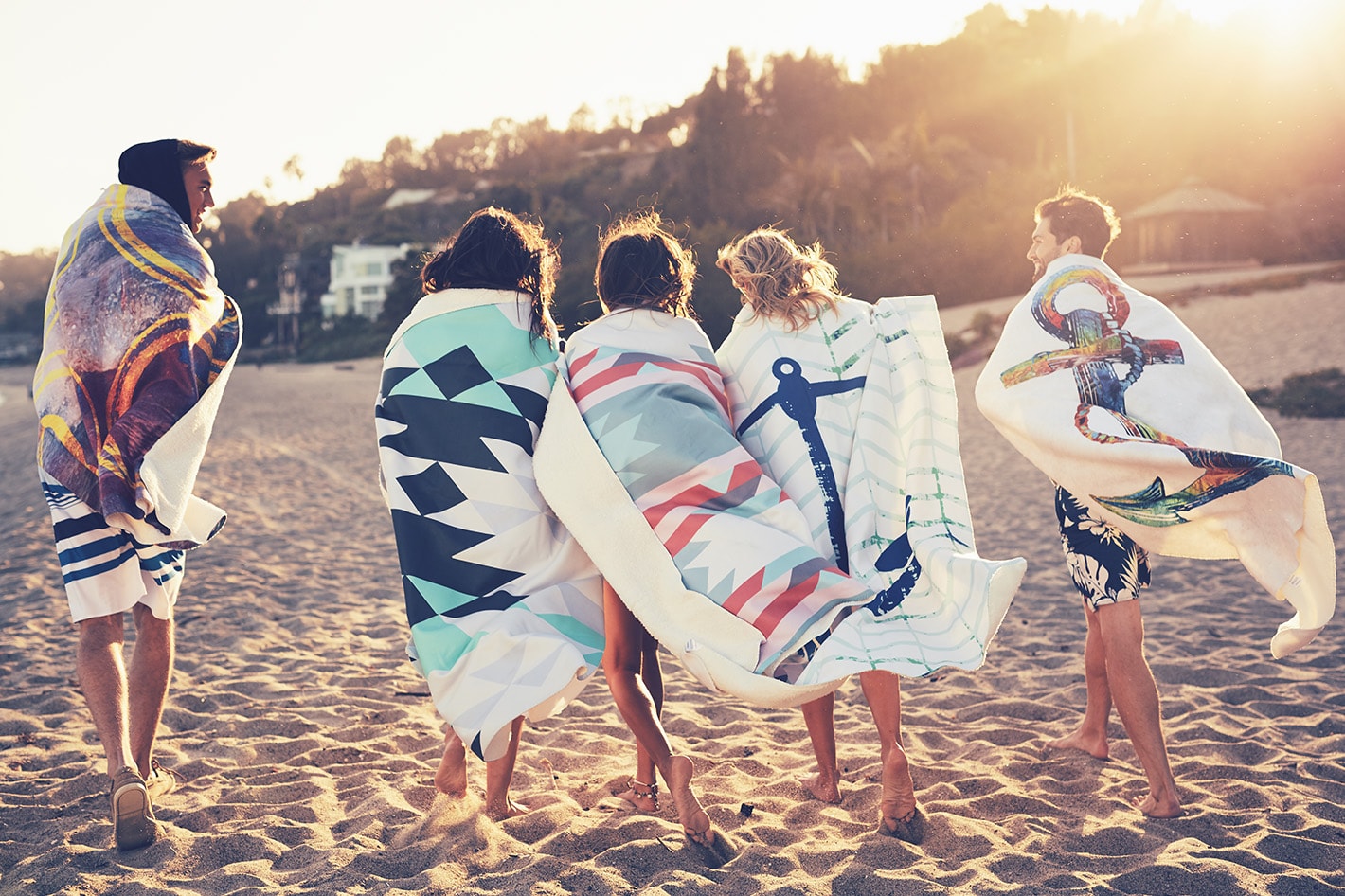 One of the most appealing features of this print-on-demand product is its flexibility. Beach illustration towels for hotels near the beach, towels with amusing patterns or gradient colors for those looking for personalized towels, and even couple towel sets for couples are all possibilities.
Hats
Adding hats to your business is always a good idea. They're a popular product to sell because of their adaptability and variety of seasonal alternatives.
Headwear is a great fashion feature that can be designed to match any niche or event, aside from being utilized for utilitarian purposes. Choose from winter beanies to summer dad hats and visors to complete your collection.

Consider the niche you're targeting to enhance your hat collection even more appealing to potential consumers. For example, to give a more personalized experience, you may make embroidered, simple motifs or go all out with vibrant all-over prints.
Bags
Since the beginning of time, bags have provided one of the most important functions of all: transporting essentials. Because of this, this product is always in style and is sold throughout the year.
Offer tote bags as a casual and reasonable bag alternative for your consumers. They're simple to make and go nicely with basic designs, embroidered phrases, and bright patterns.

If you decide to offer backpacks, emphasize the bag's functionality and features, as well as the qualities that distinguish your business.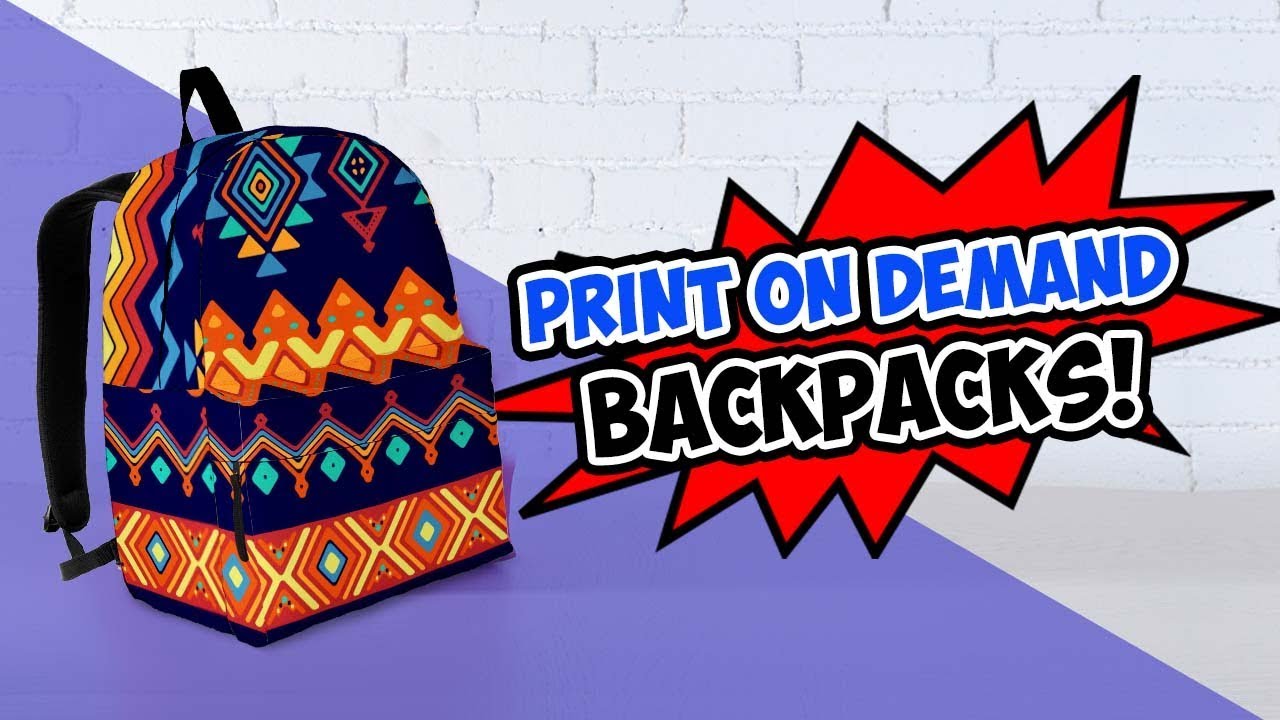 If you want to market fanny packs, you'll need a strategy for print on demand products. These accessories are commonly thought of as a summer product, but they should be in your product portfolio all year— buyers use them for traveling, camping, skiing, and any other activity that requires you to be hands-free.
Phone cases
Despite the fact that phone covers are becoming increasingly popular, they remain one of the most popular print on demand items.
Up to 79 % of smartphone owners in the United States use a protective cover. It demonstrates that there is still a strong need for this product, but the design may not be appealing enough to entice buyers to buy more backup phone covers.
You should personalize phone covers, renowned social media pictures or memes, logos, or phrases to win this market. You may also utilize cross-sells to encourage people to shop.
Get Ready! – Choose Your Print On Demand Products For Your Business
With the number of online customers rising year after year, 2021 is the greatest year to start and expand your online business.
We hope that this list has given you some inspiration for what to sell in 2021. Remember, whatever product you select, it's all about giving it your own unique spin and figuring out the best methods to sell it.