The fierce competition in the Print-on-demand business model requires you to innovate and find your ways constantly. If you are looking for ideas before expanding your business in the Print On Demand industry, do not miss this article Print on Demand Niches. It will help you a lot in developing your Print On Demand business in 2022
1. What is the Print On Demand niche?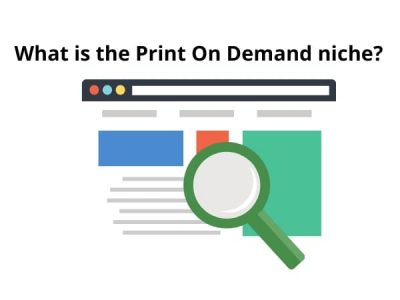 A niche is a segment within the Print On Demand (POD) market, which can be identified by needs, interests, or characteristics that set it apart from the focused market.
Typically, a Print On Demand niche can be defined in two directions:
Focus on products: Phone Case, T-shirts, Hoodie,…
Focus on topics: Pets, Hiking,…
2. Why choose the Print On Demand niches to sell?
The essence of the niche market is to use the gap in the market to create demand. The market, no matter how big or small, has a niche. Once a niche is defined, its scope is constantly changing. While the benefits of the old market are limited, the help of a niche business will not be restricted.
Choosing to focus on a niche is a business strategy that offers many benefits:
Reduced competition:

Print On Demand

niche markets help you avoid your heavyweights.

Cost savings:

Since there is less competition, you do not need to spend much money on promoting and distinguishing yourself from the competition.

Market development by specialization:

Product specialization also helps you create quality products, get closer to customers, save time and limit risks.

Strengthening customer relationships:

A stronger relationship between customers and brands is also key to customer loyalty.

Increase business presence:

Customer identification also helps determine the position of the business in the market.
3. How to choose the right Print On Demand niches?
How to find the right Print On Demand niche? The seven steps below will help you find the answer.
3.1 Step 1: Write down a list of things before choosing Print On Demand niches
Whom does one want to buy your product to? The more detailed the list, the better for your plan. Identify the geographic area you want to start with and the type of individual or business customer you want to sell your products to.
You need to realize that you can't sell to everyone. In other words, trying to sell to all audiences is just wasting your efforts and confusing customers.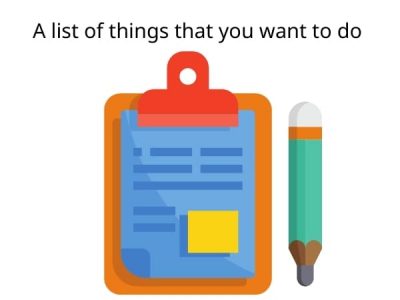 3.2 Step 2: Focus when finding the right Print On Demand niches
Identifying niche markets requires focus. Make sure and clear about what you would like to sell. And remember, you can't sell everything to everyone. It is also crucial that the target market be as narrow as possible. The Print On Demand niches are not synonymous with the industry you are in.
Take time to think about the things you care about. You can ask yourself some suggestions below:
Do you have any aptitudes? What is that, and can it be developed to meet everyone's needs?

In what areas do your friends and relatives often seek advice from you?

What topics or books do you usually read about?

How do you approach and find out the solution for your problems?
3.3 Step 3: Identify the customer's problem and need
When you look at your surroundings from the perspective of potential customers, you can identify their needs or desires. The best way to do this is to talk to potential customers and develop and analyze their interests.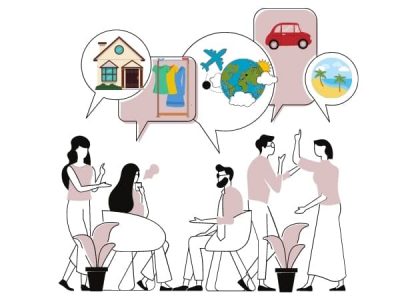 3.4 Step 4: Forming Print On Demand niches market
This is the stage when your niche begins to take shape when your ideas, plus the needs and wants of your customers merge, create something new. A good POD niche will have five characteristics as follows:
The Print On Demand niches align with your long-term goals.

The Print On Demand niches are the need of your potential customers.

The Print On Demand niches were carefully prepared.

The Print On Demand niches should be unique.

The Print On Demand niches are constantly evolving and allows you to create different profit opportunities.
3.5 Step 5: Evaluation
It would be best if you used keyword research tools like Keyword Planner, Google Search,… to search for monthly keyword rankings. This tool helps you determine how many people search for the keyword you are preparing to optimize every month on Google.
In addition to goods that can be sold year-round, some goods are consumed a lot according to the time of year or according to the latest trends. You can use the Google Trends tool to analyze public interest trends. Trends displayed on Google Trends will help you forecast fluctuations in product sales soon.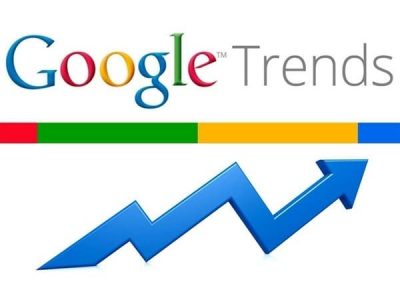 Google Trends will help you know the search frequency of keywords over time. Using the Google Trends tool, you can check if the type of item you're selling is in the seasonal category. Besides, you can also check how the keyword search volume increases and decreases to decide which products to choose to sell.
When you search for the keyword "soccer jersey", Google will automatically bring up the keywords and popular questions that users searched for in the past. A series of results will appear: "2022 football shirt, Thai football shirt, …". Chances are this is the niche you should be looking at.
Keyword Planner is a great tool to find hot products. This tool provides the number of people searching for a keyword or a phrase like "soccer jersey".
3.6 Step 6: Experiment
Once you have a match between your niche and your product, try selling it to the market. Give people a chance to buy your product or service outside of the physical marketplace. You can launch product samples through seminars or letters of recommendation…
3.7 Step 7: Proceed
It's time to make your idea come true. For many startups, this is the most challenging period. But don't be afraid if you have completed the above steps well.
4. Wrap-up
The Print On Demand niches market with the benefits it brings will guide the path you will take. However, whether this journey brings success or not will be entirely up to you. With these shares, we hope to be able to help you find your Print On Demand niches.