As an entrepreneur, there are many different ways and products to generate profit. However, one option that is often overlooked is personalized print on demand products. These products are cost-effective and perfect for new entrepreneurs who are just starting. In this article, we've compiled a comprehensive list of custom print on demand items that you can either add to your existing store or use to launch a new eCommerce brand.
1. List of Personalized Print On Demand Products 
1.1 Phone cases 
In the last few years, phone cases have been growing in demand rapidly. Because it's uncommon to find someone without a phone these days, it's no surprise that phone covers are among the best-selling items. Phone covers may be customized to include nearly any message or design. It protects your smartphone while still looking fashionable.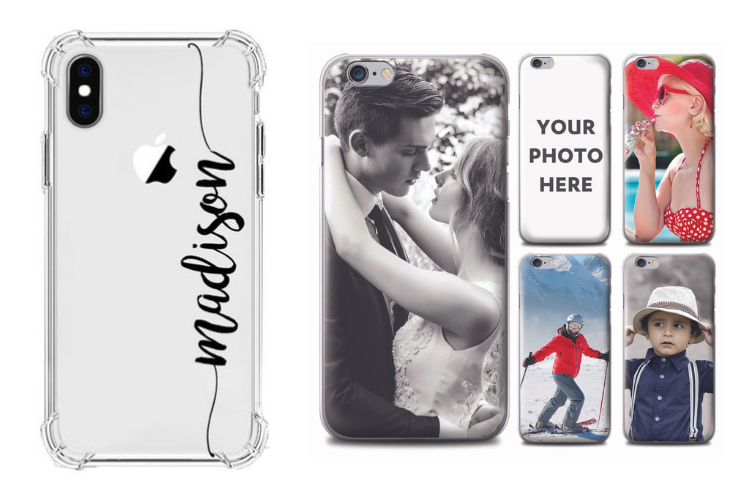 1.2 Clothing (t-shirts, hoodies, etc) 
Clothing is the first type of customised print on demand product you may sell. Create your own personal style on clothes that fits you, or as a surprise present for yourself, family, and friends.
T-shirts

: According to the most recent reports, the personalized t-shirt design trend has exploded in popularity over the last few years. By 2025, the global market for bespoke t-shirt printing is anticipated to reach

$10 billion

. 

Hoodies

: If you're already selling online, hoodies printed on-demand are a great way to add products to your online clothing brands catalogue.­ In the streetwear apparel industry, all-over print hoodies are pretty popular right now. They have a higher perceived value since they are one-of-a-kind, and buyers will pay more for them.
1.3 Socks 
It would be meaningless if we did not include socks in our list of personalized print on demand items, as they are growing increasingly popular. Socks are all hot back now! They're not just top-trending for 2020, but they've also been consistent sellers for years. No one loves boring socks, so this is an excellent opportunity to spice up your customer's underwear drawer with some color and excitement.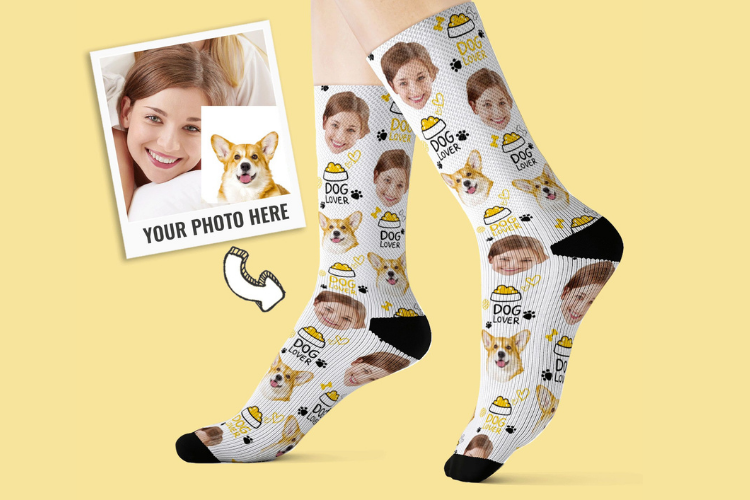 1.4 Stationery 
Stationery can be on your list of best dropshipping products. Because it is a product that everyone needs and uses. Custom journals and notebooks may be added to your store to complete the corporate appearance. There are many items that you can sell for a corporate customer from home, especially if you get your branding and graphics perfect.
1.5 Backpacks
Backpacks are another product that you should add to your online store. Backpacks are simple to print on and provide value to people who use them, which is why consumers will like seeing them at your business. There will be hot sellers, whether they're used for school, hiking, or just carrying items around, especially if they have patterns or art printed on them.
1.6 Pillows and covers 
Decorating has grown increasingly popular as more people work from home. As they have spent more time at home, many people have modified their spending habits in order to better their surroundings. Custom pillows and coverings are the most popular kind of interior design. Customers want distinctive, exciting, and stylish furniture in their homes, and your creations might be one of them.
1.7 Tote bags 
One of the trending personalized print on demand products among gen Z lately is tote bags. Because they're simple to create, tote bags are a fabulous print on demand item to add to your business. Because the patterns are produced on a flat, rectangular surface, scaling, adapting, and repurposing them from other print on demand goods is simple. As an upsell or cross-sell, you may also sell the matching tote bag.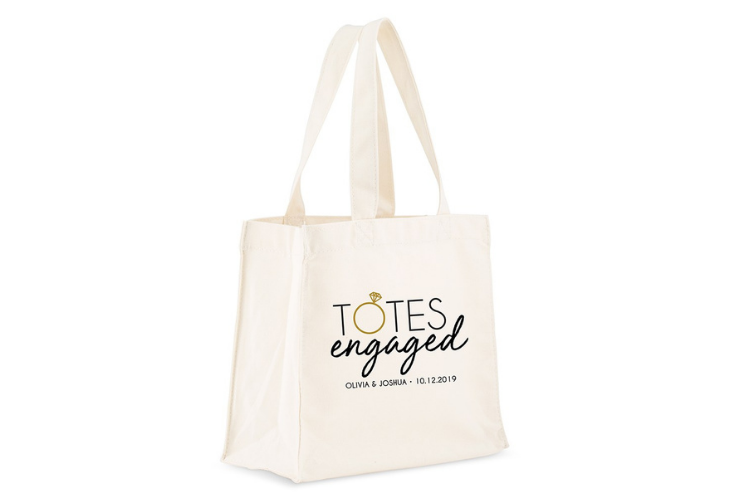 1.8 Stickers 
Selling stickers is another interesting stationery-related business idea. Stickers are a type of paper that has a wide range of uses and may be used in a variety of settings. They can be round or square, die-cut or kiss-cut, and geared at adults or children of various ages and hobbies. They are low-cost items, but their low price makes them simpler to sell in significant quantities.
1.9 Face masks
As same as pillows and covers, face masks are currently a major eCommerce product trend during the Covid-19 pandemic. They've been added to the print on demand product category in the last few weeks, and many online retailers are getting on board to customize and brand reusable masks.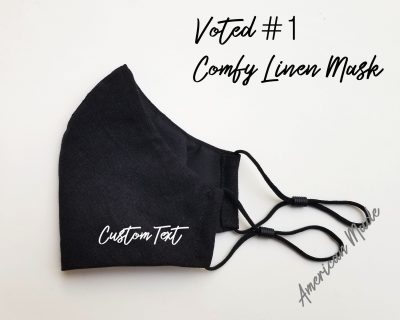 2. Tips To Sell Personalized Print On Demand Products
2.1 Price your products reasonably
First and foremost, you must comprehend all of the costs associated with taking any product to market. Such are your actual product costs, including labor and marketing and sales charges, all of the operational expenditures required to own and operate the firm, and a return on the money you invested.
Moreover, your consumer is always the most important thing to consider. The more information you have about your consumer, the better you'll be able to charge reasonably.
2.2 Providing personalized experiences
A personalization strategy helps you to discover visitor segments with distinct preferences or requirements, and then provide them with a tailored experience. 
It's critical to evaluate all of your customer-related data if you want to deliver tailored content to your customers. You may conduct polls and consumer surveys, as well as keep track of any social media comments from your followers and website visitors.
2.3 Reduce pre-purchase anxiety
You may utilize 3D configuration to sell custom-made products online. When creating a 3D configurator, you can use a virtual photographer to generate high-quality photographs of your items. Besides that, you may also incorporate a 360-degree viewer in your product customizer so that online consumers can spin and study the goods from every aspect.
Most buyers won't make an investment until they know exactly what they're getting. So customers may examine 3D pictures to gain confidence and alleviate any pre-purchase concerns that may have deterred them from purchasing your goods online.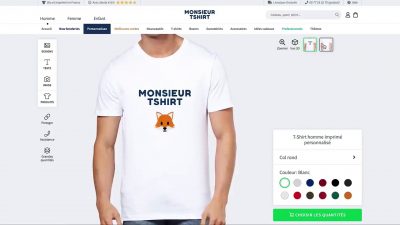 2.4 Provide returns and exchanges policy
Customers may be dissatisfied with their order for a variety of reasons, including that it came damaged, that they got the incorrect size, or that it just did not match their expectations. As a result, you'll need a strategy in place to deal with them.
With the appropriate structure in place and an excellent return policy, you can transform an opportunity into one that creates additional revenues for your company and promotes client loyalty.
2.5 Offer product bundle
Bundles are frequently used to enhance the average order value. According to McKinsey, 35 percent of all Amazon sales originate from "bundles" of suggestions, and recommendations have a success rate of about 60%, according to Forrester.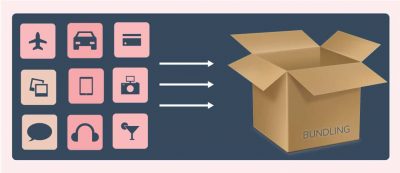 For example, if a customer wants to print a photo of his cat, we may print it on his T-Shirt, mugs, and socks and give him a 30% discount on the entire bundle. Increasing income by adding similar goods to a pending transaction is a strong strategy.
3. Wrapping Up 
There you have it: a list of personalized print on demand products to add to your shop in 2022, as well as some pointers on how to offer customised print on demand items.
If you are ready to grow your eCommerce brand, knowing what you want to sell and who you want to sell it's good for you. If you know what to search for and some pointers, it will be simpler to sell print on demand items that satisfy your wants, your societal demands, and match with your vision.