Understanding multi channel order fulfillment management softwares can seem like a daunting task, especially if you're new to eCommerce. But with the right knowledge and practices in place, you can set up an order fulfillment process that benefits your business.
This guide will walk you through everything you need to know about multi channel order fulfillment management, so you can set up an effective system for your business and serve your customers no matter where they buy from you. Let's get started!
1. What are multi channel order fulfillment management softwares?
In today's world of online shopping, multi channel order fulfillment has become an essential tool for any eCommerce business. Multi channel order fulfillment management helps retailers develop a system that's capable of seamlessly managing orders across multiple channels.
More often than not, retailers see an increase in online sales when they combine their eCommerce and physical stores into one streamlined checkout process. But multi channel order fulfillment is more than just combining your eCommerce and physical store options into one flow. It involves integrating payment processing, inventory and shipping solutions for an end-to-end solution that can power all of your business activities.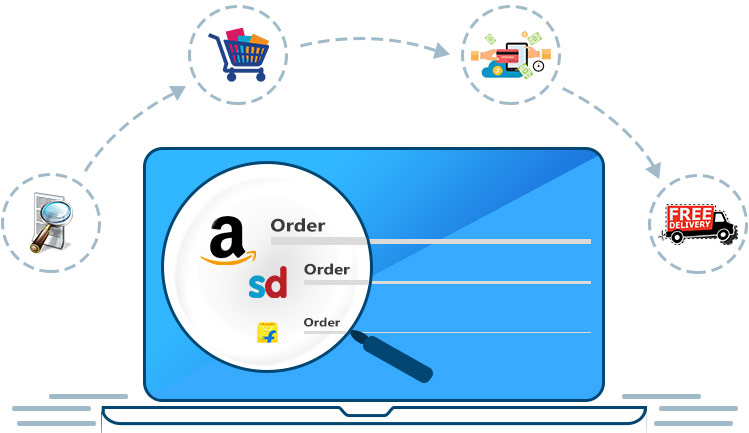 Developing a successful multi channel order fulfillment management solution is contingent on understanding where you currently stand and where you want to be in terms of technology capabilities, as well as identifying where improvements can be made.
By using multi channel order fulfillment, your business will provide more options for customers and more opportunities for revenue generation. Let's take a look at some of the benefits of multi channel order fulfillment management in the section below.
2. What are the benefits of multi channel order fulfillment management?
The need for multi channel order fulfillment has increased drastically over recent years. As online and mobile shopping continues to grow, so does the need for eCommerce businesses to be able to manage a variety of channels. This can be both easy and difficult depending on your current operations in place.
There are plenty of benefits that you will derive from utilizing a multi channel order fulfillment management process including reduced overhead costs, increased speed of processing orders, higher rate of throughput and accurate transactions.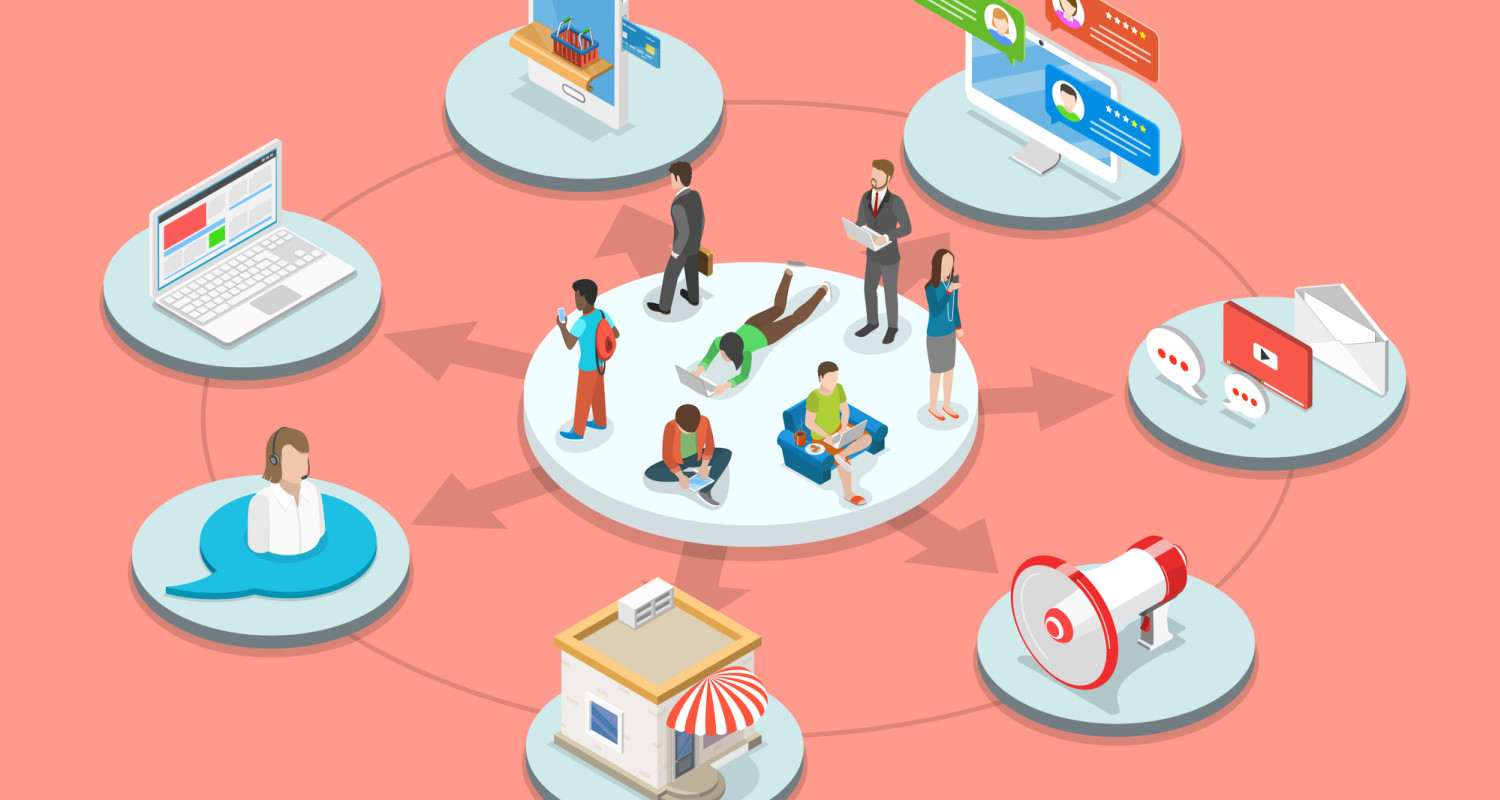 Multi channel order fulfillment helps you reach more customers by handling all of your orders in one place. By reducing data entry time and avoiding duplicate efforts, multi channel can save your business money and increase efficiency. It is also a good idea if you want to sell on more than one platform.
For example, if you're selling online as well as through a network of pop-up shops in major malls, it makes sense to combine these sales channels into one. This way, you won't have to worry about duplicate work or inaccurate tracking. Multi channel will handle everything from start to finish in an organized manner.
3. How to choose multi channel order fulfillment management software?
If you aren't set up with one already, it may be time to think about implementing multi channel order fulfillment management software now. Choosing a multi-channel services provider is not a decision you want to take lightly. You need to choose someone who understands your business, product, and customers, and who can deliver what you need without making false promises.
Before you choose your multi-channel order fulfillment, it's important to consider a few key questions:
Who is your target audience? 

What products do you sell? 

Which methods of payment are available for your customers? 

Are there specific needs for logistics or handling returns and exchanges?
Asking yourself these questions will help you select a multi-channel service provider that is both efficient and cost-effective.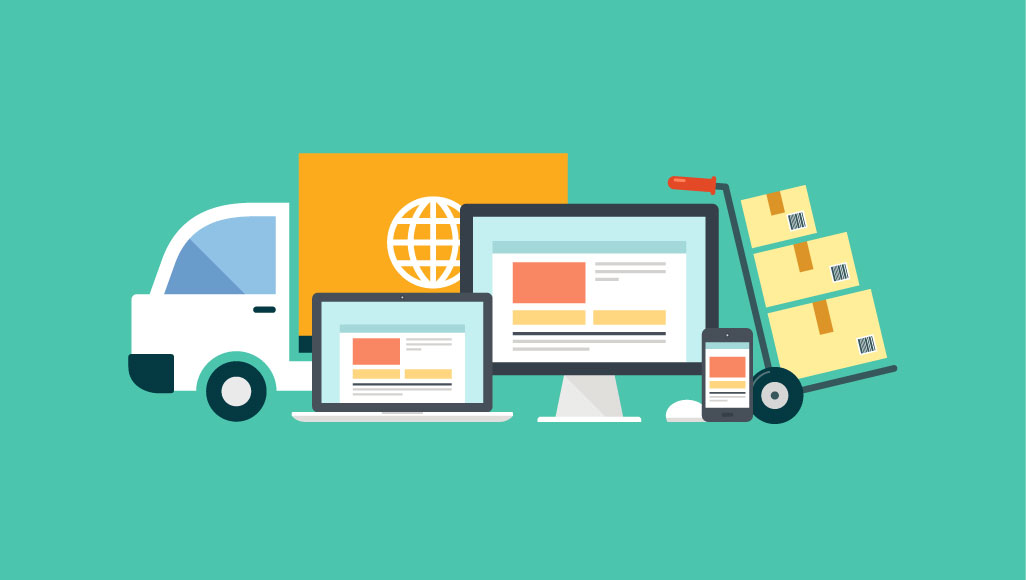 Next, follow these four steps: (1) Conduct research, (2) Get multiple quotes, (3) Ensure technology is unified and integrated, and (4) Insist on unbiased third-party reviews.
Before deciding on any service provider, it's important to understand exactly what they offer in terms of multi-channel support. Each company offers its own unique features that can complement or detract from its broader offerings. Choosing the one with the following features:
Easy to use

Can be tailored to your business needs

Easily integrated with popular CRM and eCommerce software

Offers great pricing options 

Provide 24/7 support 

Can integrate with your existing systems (ERP, CRM, etc) 

Has shipping integration
4. Top multi channel order fulfillment management softwares
As there are several providers regarding multi channel order fulfillment management out there, we've compiled the best ones for your reference.
4.1 Podorder – Multi Channel Order fulfillment management software for Print on Demand
When it comes to multi channel order fulfillment management, Podorder is on top of its game. PodOrder is a software developed to give online merchants an easy and automated way to manage orders from several sales channels, including e-commerce sites and social media. It automates manual tasks and gives online stores a centralized point of control that allows you to manage all your orders in real time, while tracking customers' progress through each step of their ordering process.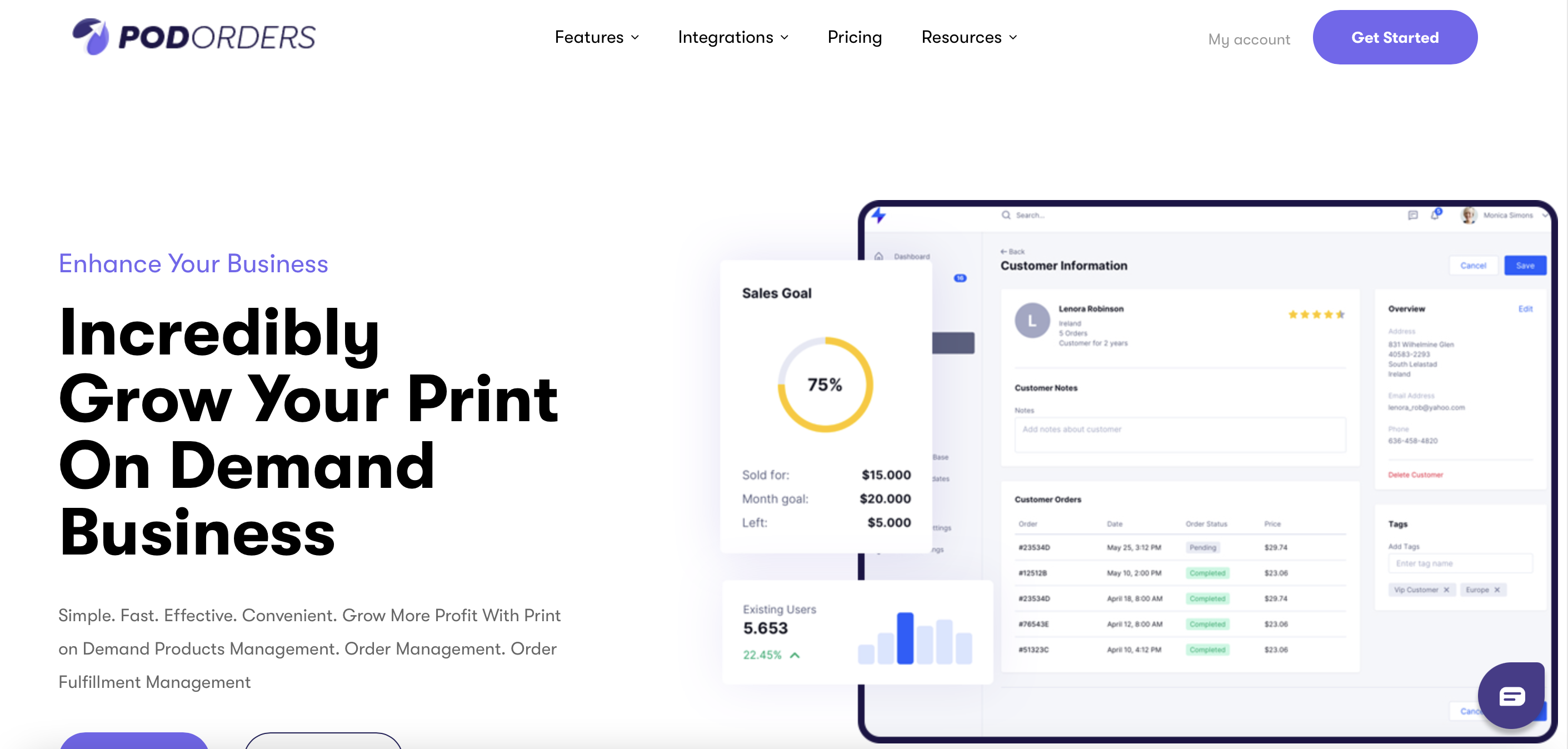 Compared to other competitors, Podorder comes with three affordable pricing plans, including Starter, Professional and Agency, priced $19.99, $29.99, $39.99 respectively. If you are unsure, you can try a complimentary trial.
Highlight features:
Manages multiple channels

Integrates directly with Quickbooks Online accounting software

Offers premade email templates 

Contact integration feature

Drag-and-drop interface

Allows real-time inventory updates

Schedule re-stocks on any channel

Order support 

Allows to Import/Export Orders CSV File

Provides tracking ID for shipping 

Unlimited customer orders 

Quick review product
4.2 Orderhive
Established in 2013, Orderhive is a cloud-based solution that helps multi-channel retailers automate their entire order process: from new orders on sale items up until delivery. With Orderhive, there's no need for complicated technology integrations or pricey setup fees. All you need is an internet connection and Orderhive automatically handles everything else. Its' pricing is $9.99/month and $199/year for the Starter plan. Other plans are available based on your company's volume of orders.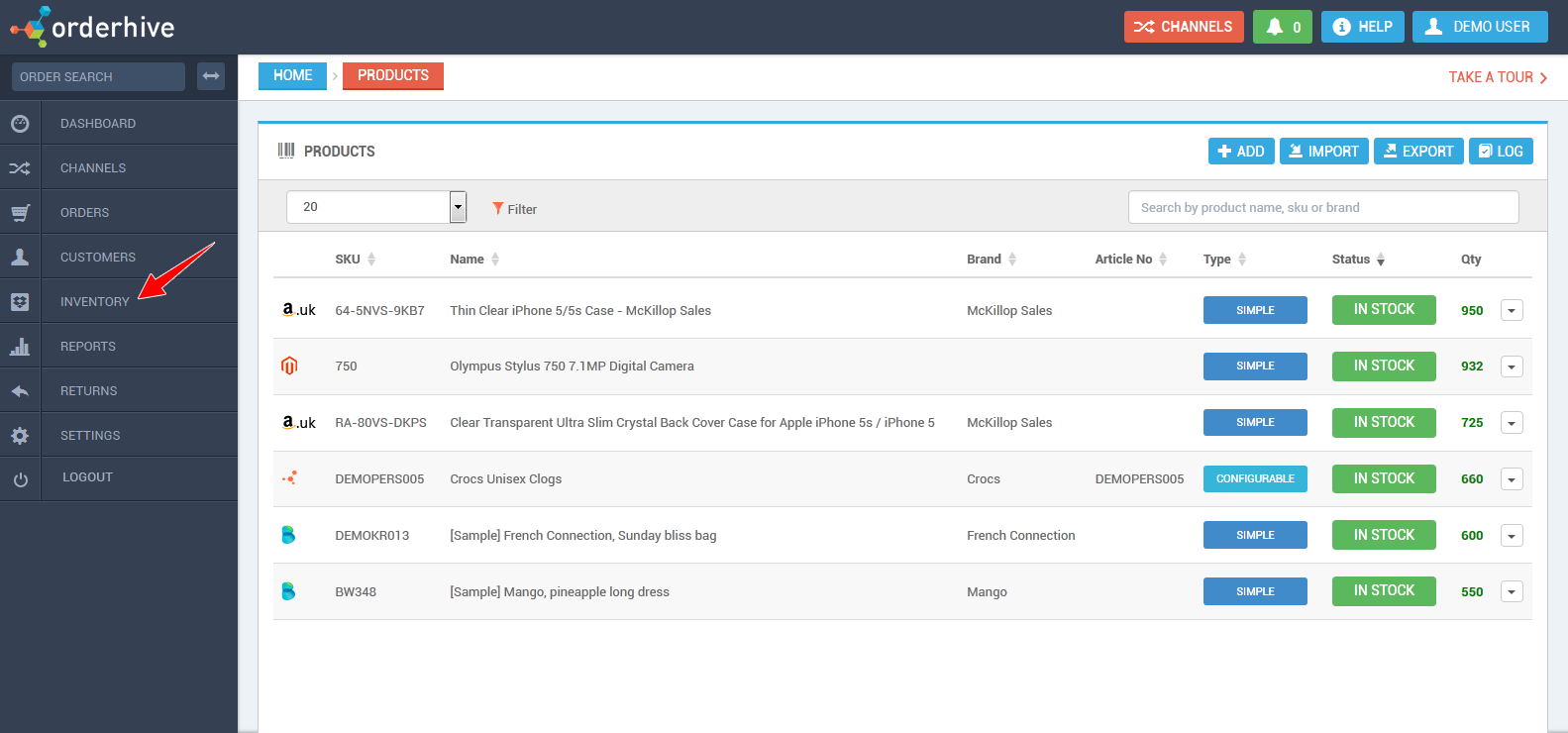 Because of its high level of functionality, it may be overwhelming for smaller businesses. However there is an entry-level version without some of the features, but still has most of what you need at a very low price point. It's often overlooked but should not be if you are looking for a complete end-to-end solution that will handle online sales as well as store sales seamlessly.
Highlight features:
Keep track of orders across channels in real-time

Compatible with all major eCommerce platform

Intuitive web-based dashboard

Has its own native shipping solution

Automated inventory update

Product catalogs and retail support

Advanced tracking features and exportable reports
4.3 Lokad
While legacy order management systems can help you manage multiple customer touchpoints, Lokad is designed specifically for today's global commerce marketplace. The software is tailored specifically for eCommerce businesses, making it easy to connect order management and inventory system. The biggest difference is that Lokad is on-demand and can be delivered as a SaaS offering over your existing infrastructure or as an on-premise solution.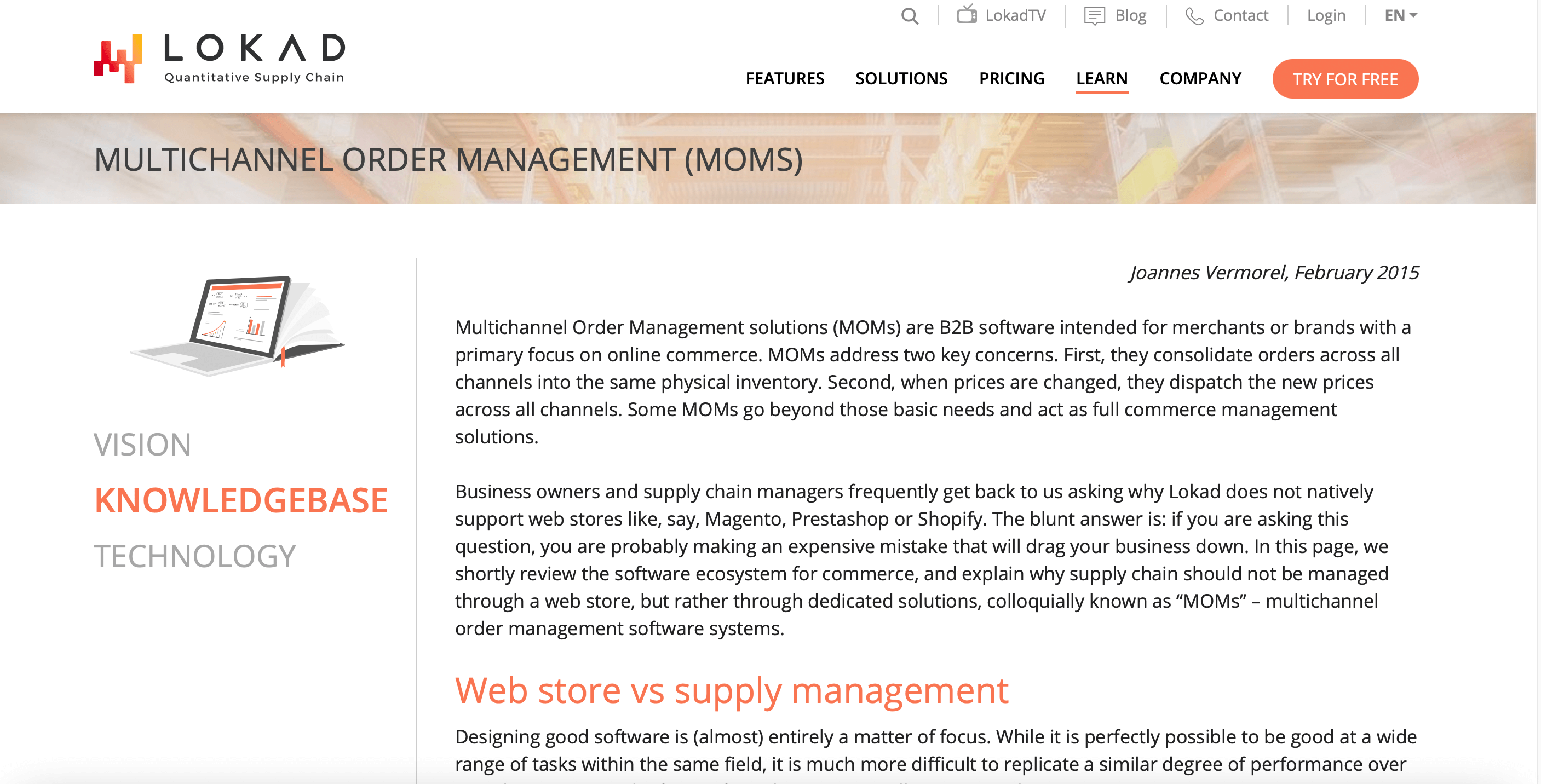 It does come at a price but given how integral having a good ordering system can be for your business, it's worth it. Especially larger ones who have complex supply chains to manage. There are three core components to Lokad's pricing structure: a subscription fee, cost per item and/or cost per action, and volume. Most businesses will use more than one of these components to decide their pricing strategy.
Highlight features:
Drag and drop inventory system 

Offers an assortment of business management tools 

Available on both Windows and Mac systems

Dynamic pricing and integrated reporting

Flexible forecasting

Adjustable routing rules and logic

Real-time inventory monitoring, controlled replenishment

Easy to learn, use and integrate
4.4 Channelgrabber
Whether you're a start-up or established online business looking for cross-platform solutions, Channelgrabber gives you everything you need under one roof to help improve your eCommerce experience. With over 10 years of experience, this software knows exactly what it takes to streamline your business. It is available on a subscription basis and comes with a 45-day money-back guarantee period for a free trial version.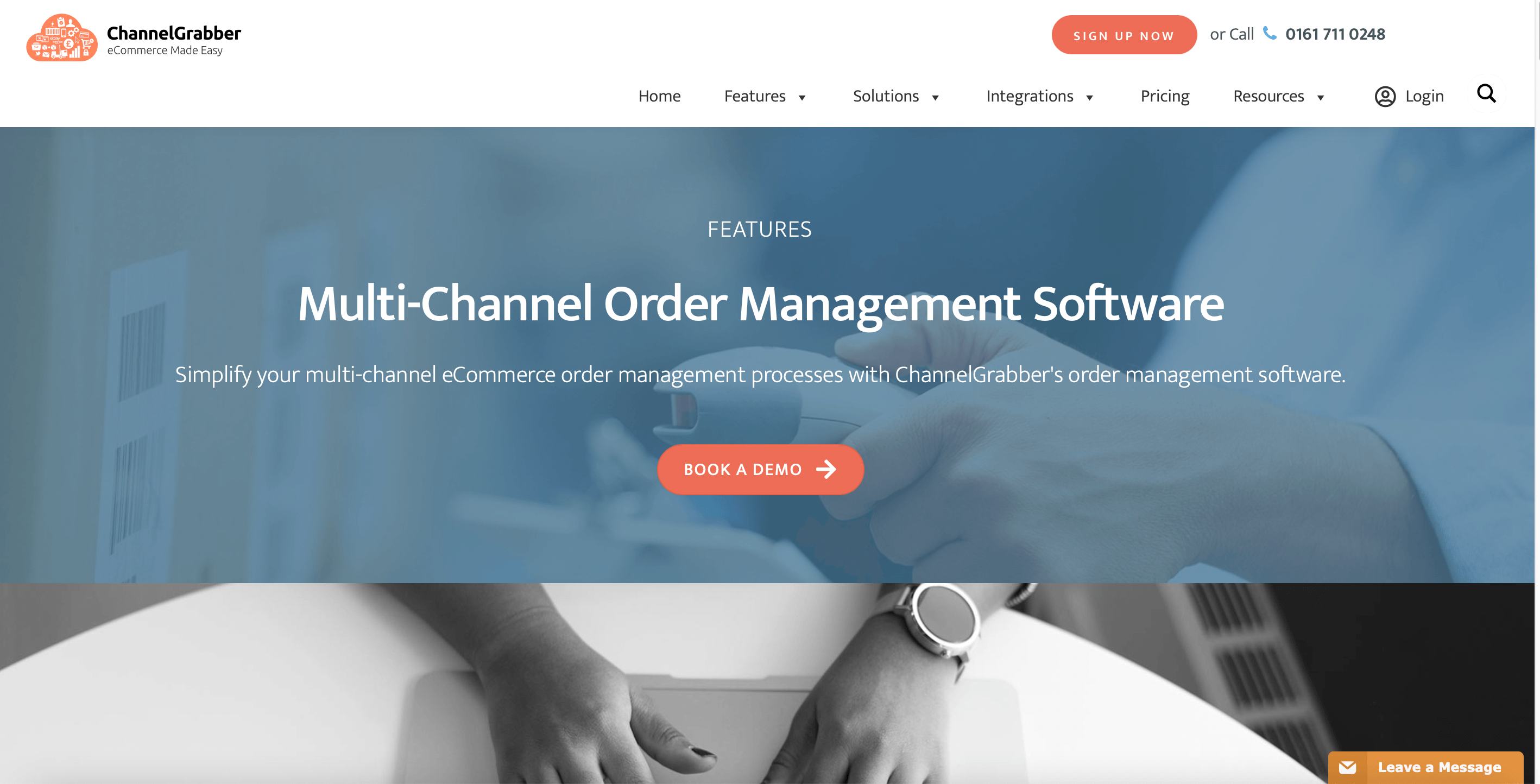 While Channelgrabber is excellent for managing multichannel order processing, it does not integrate inventory management systems and third-party ERP software. If these functions are important to your business, take a look at some of our other top picks instead.
Highlight features:
Offer up to eight platforms in one application

Import data from 16 more platforms with the Import Wizard tool

Easy-to-use solution with an intuitive interface

Managing multiple orders through an assortment of channels

Supports a wide variety of suppliers, payment methods and shipping carriers

Excellent customer service 
4.5 Zoho
For a lot of businesses, Zoho is one of those must-have apps. It's cloud-based and can streamline how you handle orders, inventory, accounting and more. It also comes with apps for your phone so you can easily access your business info from anywhere. Of course, it's not as robust as some other options on our list. If you want to add specific tools that Zoho doesn't offer out of the box (think shipping or accounting), you'll need to use third-party software.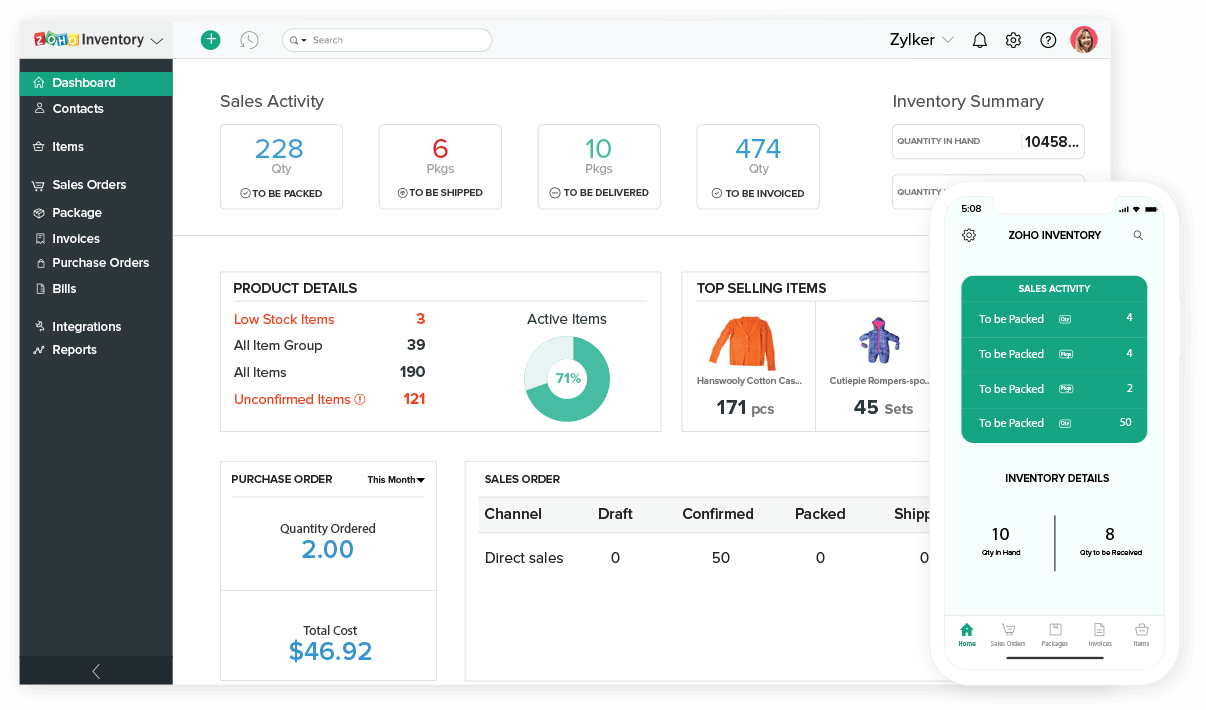 The free version gives you three customer accounts and up to three transactions per day; upgrade plans start at $29 per month. Paid plans also come with sales and inventory tracking as well as mobile integration.
Highlight features:
24/7 support in multiple languages and currencies

The flexible and affordable pricing structure

No contracts or setup fees

Process orders from multiple sales channels

Customizable dashboards for each of the online channels

Monitor sales numbers, customer interaction and time spent per customer

Allows for different links within orders
4.6 Sanderson
The Sanderson Multi Channel Order Management System is a complete integrated order management solution that provides customers with an easy way to place orders, manage stock, consolidate information and fulfill their entire order process. It ​​is an automated system that helps companies deal with the day-to-day processes of commerce.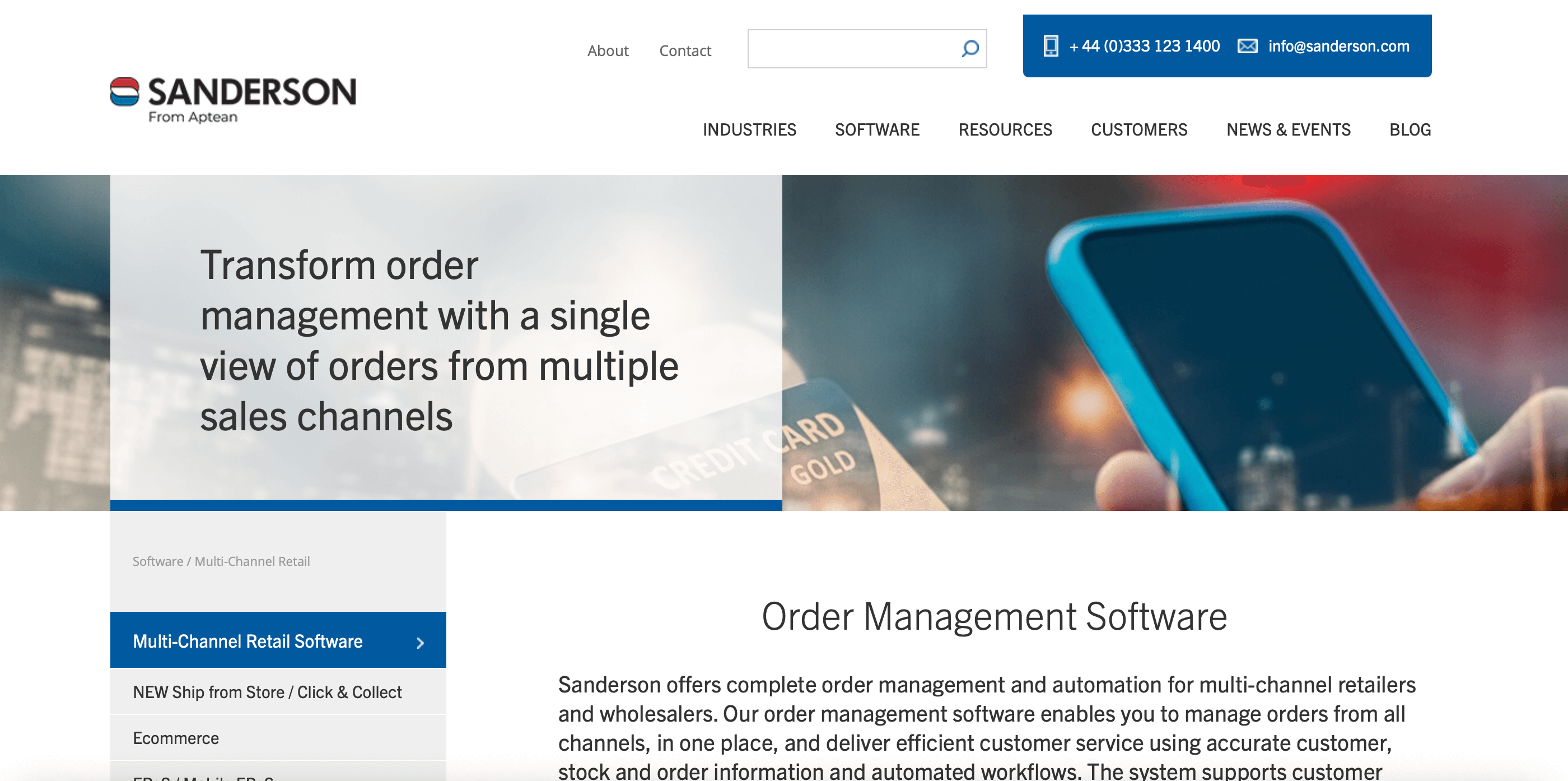 The user has easy access to all of their customer data, in real-time, which assists them in a more informed decision-making process. The pricing structure varies depending on what's included, but you can expect to pay anywhere from $180 to $360 per user per month based on your business size.
Highlight features:
Ship to any location via different modes of transportation

All personal data is protected 

Uses direct search methods

Allows tracking expenses: salaries, marketing costs, etc 

24/7 support, multi-language functionality

Easy to navigate and intuitive to use

Offers a number of add-ons and modules
4.7 Multiorders
Managing multiple sales channels is easy when you use a Multiorders system. Based in the UK, it allows you to connect various marketplaces, shopping carts and inventory management systems into one, where you can easily view, modify and fulfill all your selling channels. When all of your data is available in one location, it's easier to make business decisions that will help increase your overall profit margin.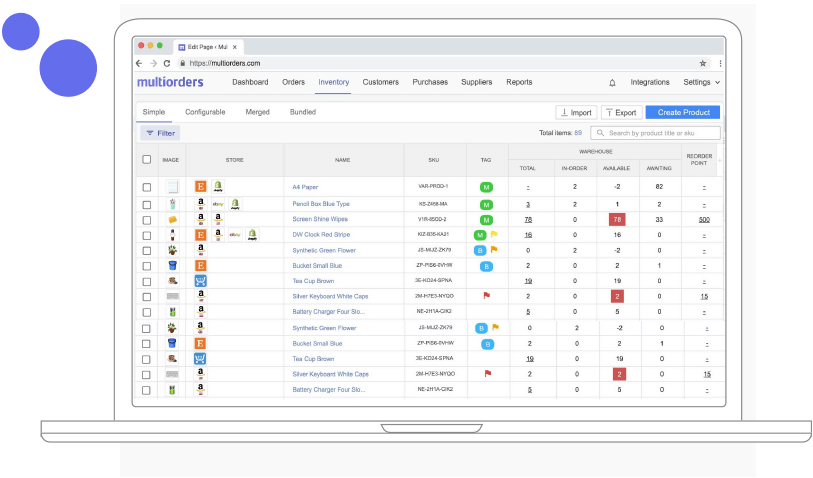 Multiorders has two pricing plans available. The Free Trial Period gives you a chance to see their solution without any financial obligations and no credit card required. There is also a Premium plan which offers unlimited solutions and features.
Highlight features:
Advanced shipping rules 

Automate repricing feature 

Auto re-stock

Integrations with all sales channels

Calculate prices and stock levels for each item sold

Offers over 30 integrations 

100+ payment methods 
4.8 Ecomdash
Ecomdash is an excellent choice for eCommerce businesses that are small or just starting out. It can also be customized for retailers looking to make their own enhancements or features and would like to do it in-house. The software is available in four packages: starter, premium plus, advanced and enterprise pricing starts at $39/month/store.
The main drawback of Ecomdash is its lack of native iPad support and no integration with channel partners such as marketplaces, storefront providers or resellers. But considering its price point and overall feature set, it's worth trying at least one month of the free trial before passing judgment on eComdash's capabilities within your unique operations environment.
Highlight features:
Integrate with Google Analytics 

Allows to set up discount codes for specific customers

Real-time multi-channel functionality

Ability to allow multiple users log in at one time 

Includes multiple integrations (like UPS)
5. Final Thoughts
When it comes to running an eCommerce business, multi channel order fulfillment management softwares can be one of the most important aspects. As it will ultimately determine whether or not you are able to serve your customers and grow your company. We hope that after discovering this comprehensive blog, you have broadened your knowledge about the importance of multi-channel order fulfillment management.