Have you ever wanted to learn how to start a print on demand Tshirt business?
A t-shirt business can be started with a small investment and some technical knowledge.
The secret to making money selling T-shirts online is to get everything set up correctly, be unique, and never give up. If your designs aren't selling, don't be afraid to go back to the drawing board for new concepts. Because of the coronavirus, more people are buying garments online than ever before, there's a great potential to make money selling T-shirts online.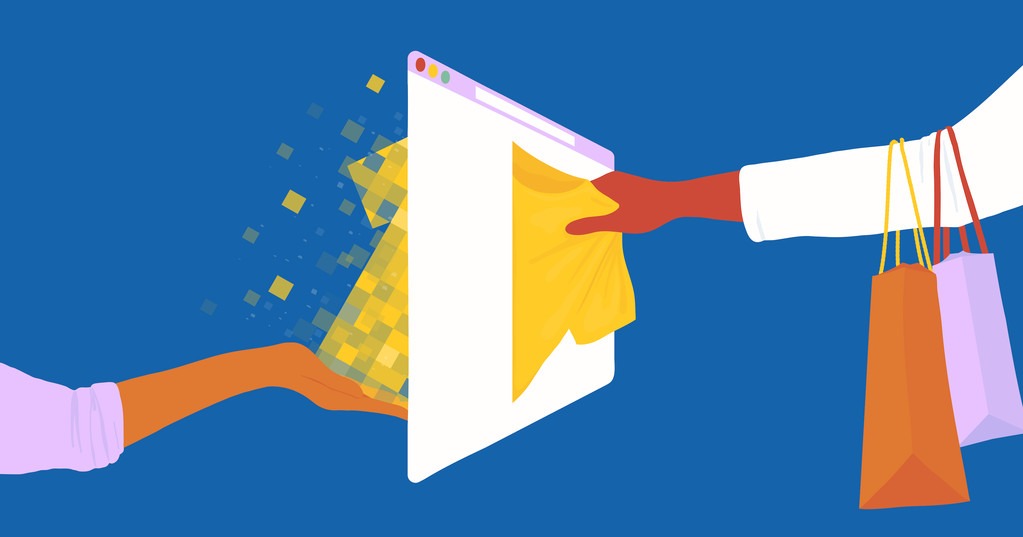 So you may learn how to create your own online clothing brand and make a better living. We'll show you how!
Why sell T-shirts?
According to Statista, Revenue from e-commerce in the United States amounted to 431.6 billion U.S dollars in 2020.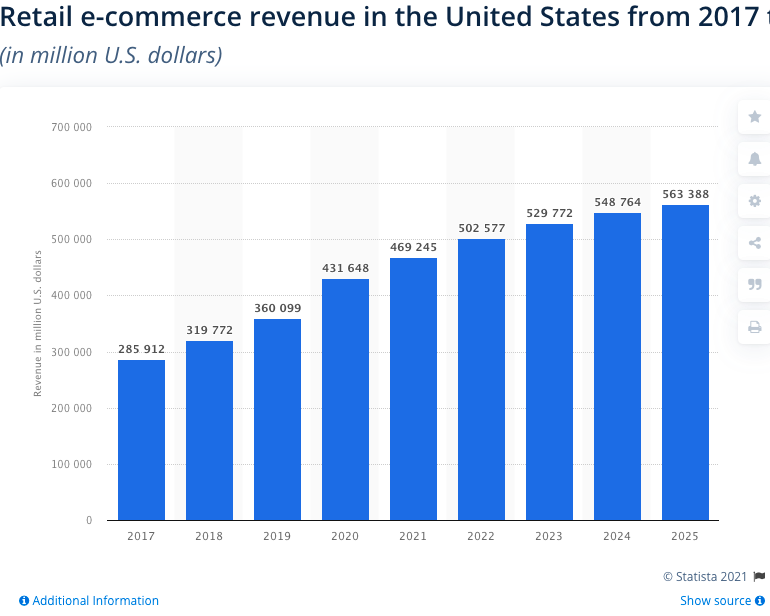 This demonstrates that the fashion industry has a solid foothold in ecommerce and isn't going anywhere anytime soon.
Anyone may now open an online t-shirt store and make money. Customized, printed T-shirts are trending because people seek styles that are personal to them and are more current than the standard plain tees found on the high street. T-shirts with printed designs are in high demand, and if you can locate a niche, online T-shirt sales may be highly profitable.
There are already some few hot T-shirt design trends predicted to take over the market in 2022, such as:
Book designs – Independent bookstores pioneered this trendy concept, which has helped support these companies during the COVID-19 pandemic.
Multi-colored wording – T-shirts with multi-colored wording have become fashionable for encouraging a good attitude. To spread some joy, you can create distinctive designs utilizing brilliant colors.
Tarot cards – In 2022, the usage of tarot cards on personalized, printed T-shirts is expected to be a popular trend. People can draw inspiration from some great designs that have previously emerged with unique imagery, symbolism, and aesthetics.
Handwritten typography – Adding a unique tone to a T-shirt, hand-drawn typefaces seem funky, retro, and bold, appealing to a whole generation of youth.
Illustrative figures – With the rise in popularity of digital drawings, illustrative portraits have become a common design choice. Any personalised T-shirt gets just the appropriate amount of customization from them.
Animal portraits – The number of individuals buying pets increased dramatically during COVID-19, which offered custom T-shirt designers a brilliant idea: tees with pet portraits. Pet owners adore their pets, so why not design T-shirts that appeal to a wide range of people?
Rainbows – Rainbows, an iconic symbol of optimism, joy, and amazement, will be a prominent component of printed T-shirts in 2022. During the coronavirus pandemic, the rainbow was utilized all around the world to inspire hope. Over the last 12 months, a rainbow has been emblazoned across a variety of print-on-demand products, ranging from mugs to backpacks, delivering a message of hope.
How is an Online T-Shirt Business Profitable?
As previously stated, everyone, regardless of age, gender, or other factors, owns at least one T-shirt, which is why a T-shirt business can be lucrative in a short period of time. Furthermore, if your business strategy is properly planned, it can have inexpensive startup expenses. Starting your t-shirt business on a shoestring budget can be a terrific way to get it off the ground.
How to Start an Online TShirt Business?
To get started, you don't need any product knowledge or advanced technology; all you need are the necessary tools at your fingertips that can automate the entire process.
To make your online T-shirt business a success, continue reading for helpful hints and use these steps to capitalize on current trends or start your own:
Step 1: Find a Niche for Your Online TShirt Business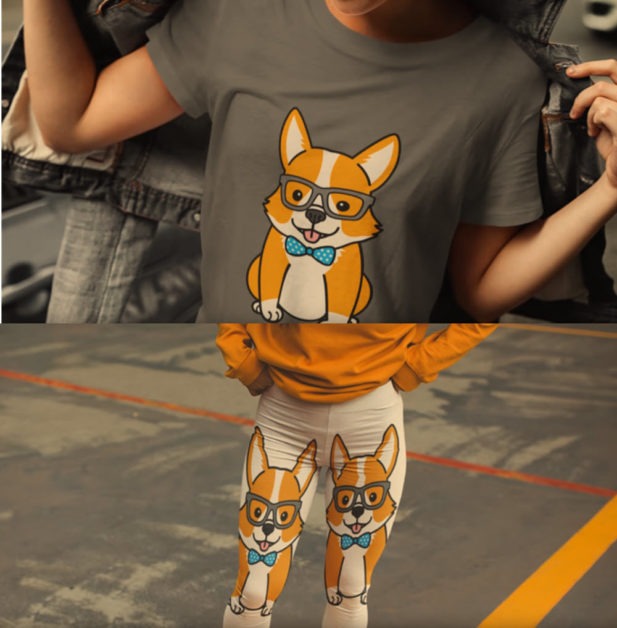 Finding a niche for your online T-shirt store may be important as an ecommerce entrepreneur wanting to launch a successful online T-shirt business. Your chances of success will be significantly increased if you build a T-shirt shop that is truly distinctive, either in terms of brand image or available products.
If you decide to open a specialized store, take your time and do your research. Look through various internet businesses and use them to come up with T-shirt ideas for your own company. Make a list of anything that stands out to you, and then spend some time thinking about how you may improve your online T-shirt business. Finally, you can choose any niche that appeals to you.
Take advantage of an untapped market if you believe it exists. When there isn't much competition, it's easy to stand out, and it'll help you get noticed.
Step 2: Design Your Own T-Shirt
Your design ideas are crucial when it comes to starting a successful online T-shirt business. You're already ahead of the game if your T-shirts have amazing designs. Your products will serve as a solid basis for the development of your business.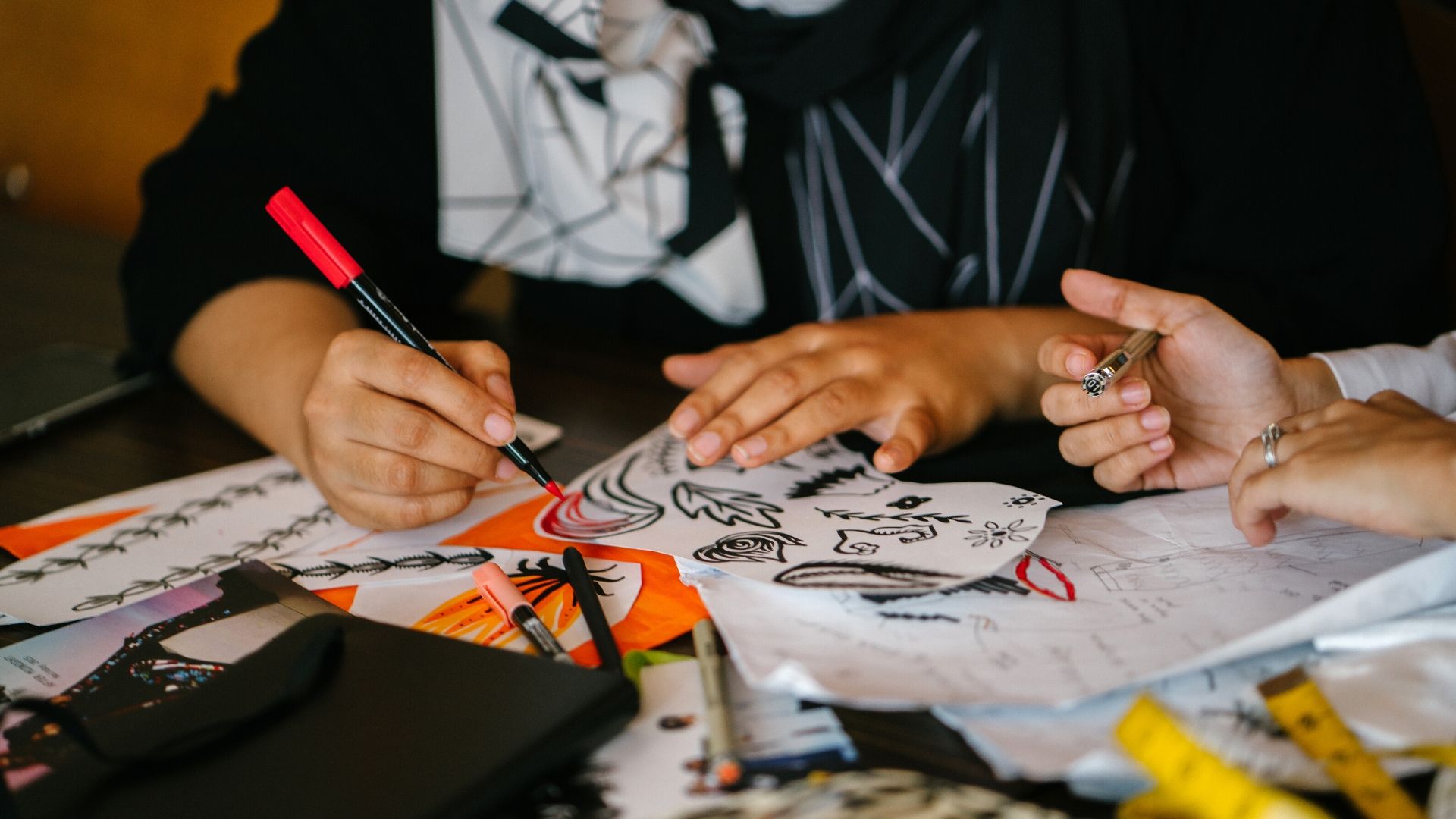 It's a lot easier to promote exceptional things, therefore focus on this. Be creative. Don't be scared to think out of the box when it comes to your ideas. Experiment with several T-shirt design concepts related to your company to find which ones resonate most with your target audience. There are several design websites available if you want to try your hand at creating your own T-shirt designs.
If you're not sure about your abilities to design amazing products for your online T-shirt shop, enlist the help of others. You can use the services of local designers. You can also use online freelance sites such as Upwork and Fiverr to communicate with freelance designers. There are a number of options for obtaining high-quality design work at a reasonable cost.
Step 3: Validate Your T-Shirt Designs
You'll need to seek validation from others once you've compiled a few great design concepts for your internet T-shirt business. You may believe that your ideas are ready for printing, but others may bring out some crucial changes that will benefit your items in the long run. It's also critical that the feedback you get on your designs is objective. This can be accomplished by uploading your designs on various forums (make sure that you watermark your designs so nobody can steal them). You can also seek some professional advice by contacting some local consultants; they will supply you with unbiased, competent advice.
When it comes to measuring the success of your T-shirt company' designs, online discussion sites like Reddit can be extremely useful. You may make T-shirt mockups and post them on the appropriate subreddits, and you'll get honest feedback from individuals who are interested in your items. If your post gets a lot of favorable feedback, you've already gathered a list of potential clients who you may contact when you introduce your products.
Step 4: Source Your Products
After you've confirmed your designs for your online T-shirt business, you'll need to think about where you'll get your T-shirts from. It's better to get high-quality T-shirts for your store's inventory because it'll give your customers a better experience than your competitors.
One method to set yourself apart from the competition is to source the greatest quality products your company can afford. If your customers see that your T-shirts are shrinking or ripping after a few washes, it will damage your ecommerce store's reputation. This will drastically reduce the likelihood of these clients making another purchase from your store, which is obviously something you want to prevent. If you supply your online T-shirt store with high-quality, long-lasting items, your store will develop a strong reputation that will help your company flourish.
Step 5: Print Your Designs
For a popular online T-shirt business, having high-quality prints on your products is critical. Customers will have a negative image of your company if they notice that your designs are cracking or fading after a few washes.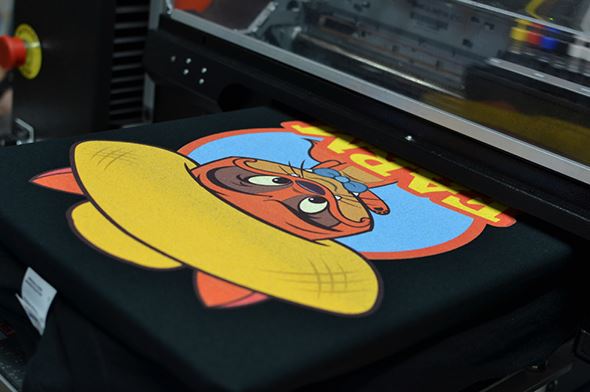 T-shirts and other clothes can be printed in a variety of ways. Before you start your own online T-shirt store, it's critical that you understand them. Understanding them will help you make the best selection for your company. You can make contact with local printing companies to get your prints checked for quality before shipping them to customers. However, this may be a costly procedure, particularly as your ecommerce business expands and demand for more prints rises.
Ordering shirts in quantity is one way to keep expenses down. You'd be shocked how much money you can save by increasing the quantity of an order from 10 to 20 items. Indeed, for just a few dollars more than you expected to pay, you may end up with more pieces than you intended to acquire.
Step 6: Set a Price
Determining the pricing of your products is another key component of starting a t-shirt business. You'll need to account for the cost of your purchase as well as the cost of printing the drawings. If you wish to sell at a 50 percent profit margin, divide the total cost by two to get your unit price.
Let's assume you spend $300 on 50 t-shirts and $500 on a one-color design. You spent $6 for one shirt and $10 for the design to be printed on it in this example. The total cost per item would be $16 ($10+$6). So selling the t-shirt for $32(16×2) would be excellent. If you're selling a retail quality t-shirt, you can even charge $5-$10 extra (people are often willing to pay more for better-fitting and super soft material).
Step 7: Choose Your Business Model
Dropshipping may be an option if hiring a local printing company is too expensive. We believe that dropshipping may be an affordable and sustainable business model for your online T-shirt store and assist online T-shirt businesses. It's easy to use, inexpensive, and you can run it from anywhere on the planet.
You can use ecommerce sites like AliExpress to your advantage. You can find high-quality products at a reasonable price on AliExpress. You'll be connected to a large network of suppliers who are eager to work with you right now. On AliExpress, you may contact specific suppliers who can print your designs directly into their T-shirts.
Make sure you meet quality standards when it comes to T-shirts. To test them out, order a few samples from your providers. You may find that the design or the material are not to your liking.
All you need to do is to communicate with suppliers to print your T-shirt designs, and start dropshipping with ease.
Step 8: Set Up Your Online Presence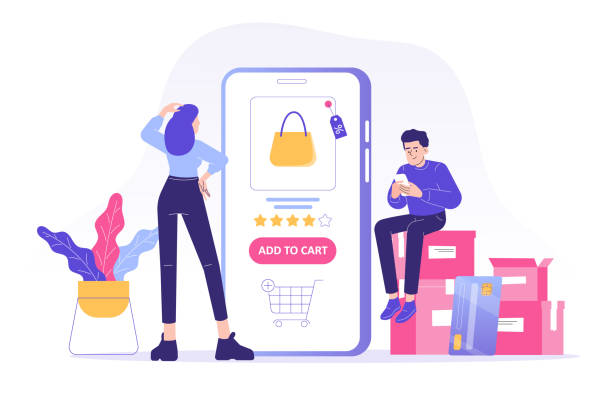 Finally, you must consider where you intend to sell and market your goods. Because T-shirts can be versatile, all-inclusive, or quite niche, knowing your audience is critical for a T-shirt business. You'll have decided on your design and a general understanding of your target audience at this point, but what about your competitors? Have you checked out their website to see where they sell and market their tees?
Investing time in market research will assist you in defining your target market before you begin marketing. It will also ensure that you are present on the appropriate platforms so that your target audience can easily find your stuff.
It's possible that your target market spends their time on Instagram and Snapchat rather than searching for T-shirts on Google Search. This means that instead of wasting time and resources on search engine optimization, you should focus on influencer marketing and promotion.
You may start setting up and growing your online brand presence once you've mapped out where your competitors are and where your potential customers like to hang out online. You're all set to start selling T-shirts on the internet!
Wrapping Up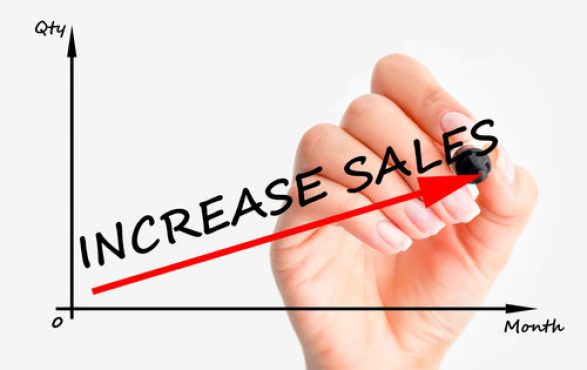 There has never been a better moment to showcase your creativity and personality by selling in-demand personalised products. It's relatively inexpensive and easy to establish your T-shirt brand if you already have designs ready to market. It can even be completed in a few hours.
You may simply link your store to a print-on-demand and dropshipping supplier in minutes thanks to a plethora of web tools and integrations. This provides you with a fully functional online T-shirt company that is ready to print and send to your consumers.
The truth is, all it takes is a great idea, some skills in design, and a good marketing strategy to get started.
Now that you know how to start a t-shirt business, take the next step. Start your own!
Read more: