One of the most convenient ways to make money online is dropship on eBay which allows you to create a passive stream of income without much investment from anywhere in the world. However, in the last two years or even at the start of 2020, it is quite hard for dropshippers to continue this business model. In this post, we are going to tell you what actually works in 2022 when you decide to dropship on eBay and how you can get started with a laptop and internet.
1. What is dropshipping on eBay?
It is quite a simple business model that we have a lot of customers out there, they go shopping online on eBay and spend hundred dollars on items that you have listed on eBay for sale. Once they have made an order, you turn around and spend a portion of that money buying that item from your supplier who ships the item directly to the customer. It means that you do not need to hold any inventory. All the inventory is held by the supplier and you don't buy any items until your customer buys the item. That's a basic model of how to dropship on eBay.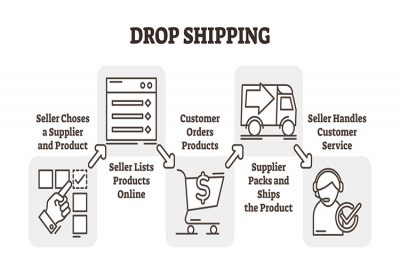 2. Why We use eBay for dropshipping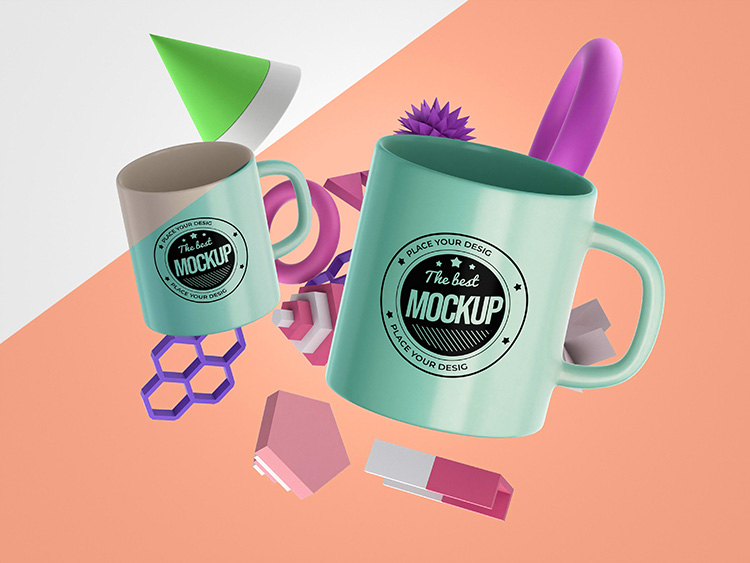 EBay was founded in 1995 as one of the first online marketplaces. It has always remained a big man in the marketplaces ever since. EBay is the second-largest online marketplace in the U.S and the fame of the auction has spread worldwide since its foundation.
EBay is one of the easiest places for beginners to get started. There is a very low barrier to entry that does not require a lot to set up an eBay account compared to other sites like amazon requires a lot.
In addition to that, there are less strict metrics that you can mess up a little bit and not be banned right away. They give you some wiggle room to play with so that you know you run into some issue. Then you will find a way to solve it.
3. How to dropship on eBay
The first thing to start selling on eBay is an eBay account. Just go to eBay and click on the top left "register" there and the cool thing about this is that eBay is free for free.
The second thing that you might need is a PayPal account. Now you can find that most people eventually are not going to need PayPal accounts because eBay is getting rid of PayPal. If during the eBay set up process, you have linked up with your bank account that means eBay's managed payments so that you don't need a PayPal account. However, if you didn't link your bank account with eBay during the set up then you got to sign up for a PayPal account.
Now after finishing your account setting up, you have to start looking for items. But before you can do that you have to figure out what suppliers you want to use for your business. There are primarily two types of suppliers we use to dropship on eBay, there are retail suppliers and wholesale suppliers.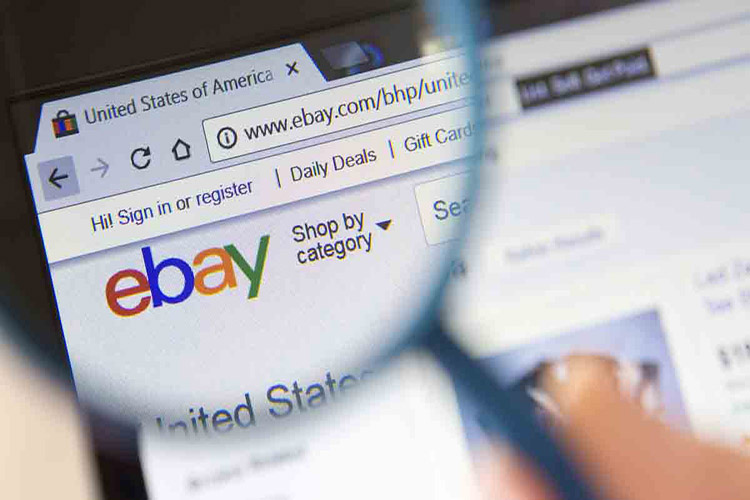 So let analyze the pros and cons of retail and wholesale?
Retail dropshipping has a huge benefit because it's been going on for so long that we have a lot of software to automate. It's very easy to automate from listing the items to reprising or restocking can be done without any manual work on our part.
There are some benefits to wholesale, too. Primarily that it's quite hard so there's less competition and fewer people doing it but the margins are better. Because we're going up higher in the chain of production. Every step through that chain of production, the item becomes more and more expensive so if you can buy it directly from a wholesale supplier then you're going to get better prices.
Now the drawback of wholesale is that it is harder to set up. With retail, it's simple but with wholesale, you have to get agreements with wholesale suppliers, then reach out to them. That's a higher barrier to entry.
The other benefit of wholesale is it's completely 100% allowed by eBay whereas with retail dropshipping technically the rule states that you're not allowed to do it.
Besides, there is another way to dropship on eBay that is quite popular currently. That is selling print on demand on eBay. This type of dropshipping helps you to expand your market and get more chances for earning money.
4. Advantages and disadvantages of dropshipping on eBay
4.1 Advantages of dropshipping on eBay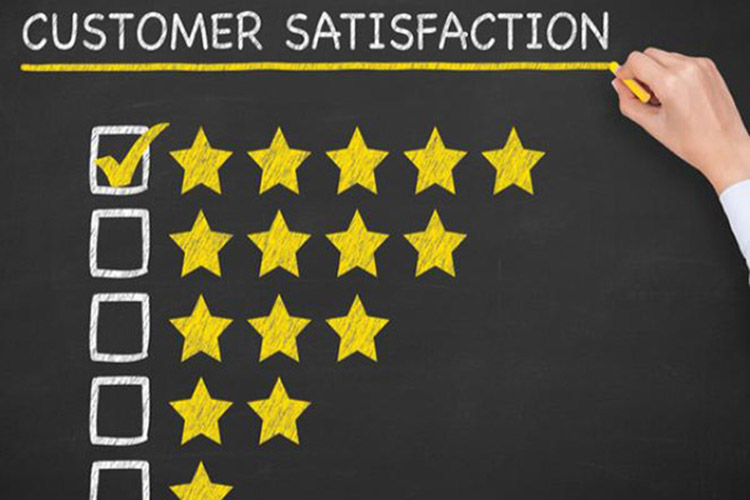 Imagine things you have to face if setting up an online business. That may be a huge capital to buy inventory of products, what type of products you should sell or service after sales.
Save many things
The first thing is cost. You do not have to keep an inventory of products that can save a lot of money.
The second thing is time. You do not have inventory that you do not need to organize, track or prepare for delivery so that you have plenty of time to focus on growing business in other areas.
Sell items instantly
As a normal process of retailing, when starting selling a product, they need to keep stock of products and then advertise them on websites. And, when you dropship on eBay with any products, you can start selling and advertising immediately.
Sell a wider range of products
With the niche of a lot of sizes, colors, and designs like clothes, it gives the retailers a headache when spending a lot of money on inventory. With dropshipping, you can choose as many products as possible that you want, you just simply list them all on eBay.
Less risk
When starting selling a new product the risk of a retailer is that the products cannot attract consumers.
There are a lot of dropshipping marketplaces that you can use to test new products like Aliexpress or Dropship Direct.
4.2 Disadvantages of dropshipping on eBay
4.2.1 High competition
Because of those advantages, a lot of entrepreneurs want in on the action. This makes the competition high. Before you start selling a product, make sure to understand what you are aiming for and get to know your potential customers. This gives you more chances to succeed. Remember that, there are a lot of people who dropship on eBay like  you.
4.2.2 Reliance on Stock of supplier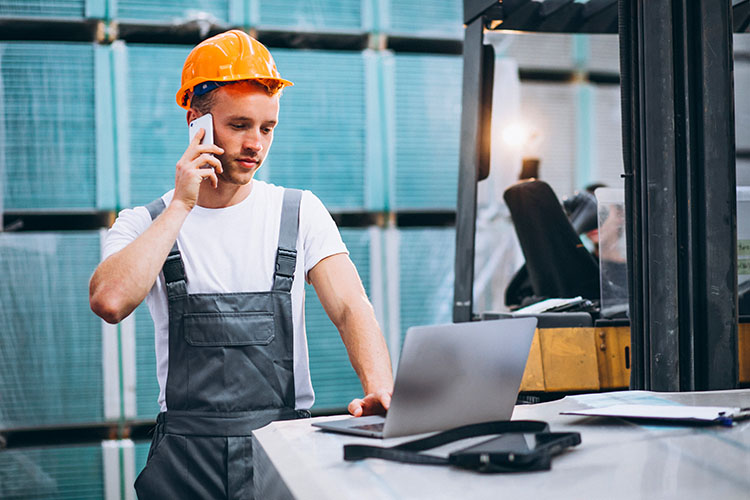 A major benefit of dropshipping is being able to offer new products instantly but in contrast, you cannot control your supplier's inventory. It means that when they run out of stock, you are the same. This will result in lost customers and affect your eBay account rate.
4.2.3 Less Profit
Normally, if we work with retail, we will not get bulk pricing so that the profit that you earn is very low.
When a customer buys your product, you need to buy from your supplier. The difference between the amount customers pay to you and you pay to the supplier is your profit.
4.2.4 Poor Customer Service
One of the problems that you have to face is customer satisfaction. Sometimes, if your supplier delivers products late or wrong, your customer will ask you to solve problems. Because you do not have inventory to re-send to customers, you need time to discuss with your supplier. It can be late to solve the issues, then customers will get tired of waiting a long time and give feedback to you as a poorer customer service. If happening many times, that can be considered as terms and conditions violation when you drop on eBay.
5. In conclusion
Ultimately, from above mentioned reasons, you can decide whether you should become a dropshipper on eBay. If you find the model fits with your business goals, then dropshipping could certainly make your life better and easier as a business owner.