Amazon is the world's leading e-commerce website that helps sellers reach millions of shoppers every day. Want to sell Print On Demand (POD) on Amazon but don't know where to start? Is selling POD on Amazon difficult? What preparation is needed to sell Print On Demand on Amazon successfully? Let's find out through the article below to get the answer.
1. Five steps to start sell Print On Demand on Amazon online marketplace 
The process of getting started sell Print On Demand on Amazon couldn't be more accessible right now. Here's how to get started.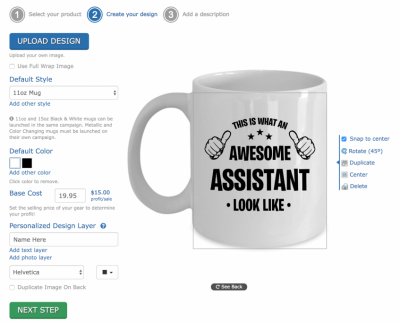 1.1 Open an Amazon Seller account through Amazon Seller Central.
If you want to sell Print On Demand on Amazon, you need to open an account seller on Amazon Seller Central. Amazon offers two different account types for sellers. A basic personal account is completely free, and a Pro seller accounts with a monthly fee. You should sign up for a pro account if you have a serious plan to do business on Amazon. Pro account holders can list more products than basic accounts. They have access to Amazon's Marketplace Web Service, making it easier to integrate your account with a POD provider.
1.2 Create an account with a POD website
You will have many choices when looking for a POD website, such as GearBubble, Printify, Teelaunch, etc. These suppliers can print your products and ship them to your customers. Therefore, find a service that best suits your needs.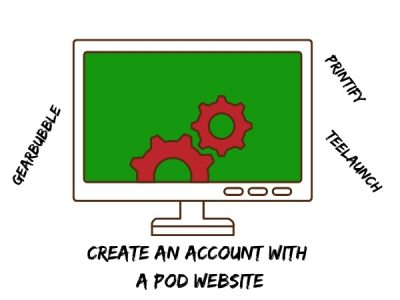 1.3 Create product mockup and design
Next, you have to create a design for your POD product. It can be a design using simple lettering or a complex image-based design. Once you've created a plan, you can upload it to the POD website and start creating products. Most websites have a simple mockup generator built-in, making the process of creating products easier.
If you can not create your designs, you can still enter the POD business.  You need to hire a graphic designer to take care of the design for you. Freelancer.com, Fiverr, and Upwork are the ideal platforms to start looking for a freelance designer.
Even if you have graphic design skills, you should still consider developing a design team to handle that work for you (when you have the budget to accommodate that, of course).Sell Print On Demand on Amazon gadgets calls for continuity. It means that you have to continuously create new designs and merchandise to create a constant earnings stream. Having a permanent design department ensures that you can focus fully and entirely on running your business efficiently.
1.4 List Amazon products
Now, you need to list the product on Amazon and can start selling. Use product mockups from the POD website as your product images on Amazon. Don't forget to optimize for product descriptions and names and use relevant keywords to enhance product visibility. People won't buy your product if they can not find it.
1.5 Relax and wait 
As soon as you launch and start running sales campaigns, you should invest a lot of time in marketing activities and launch new products to ensure that you have a steady customer base.
2. Attractive benefits when selling Print On Demand on Amazon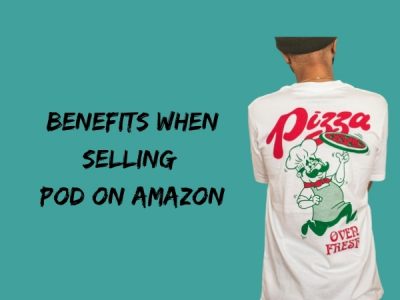 Amazon.com is the world's largest e-commerce site with 2.1 billion monthly visits. 47% of online shoppers start on Amazon before looking anywhere else (Statista, 2020).
Amazon's global e-commerce sales will reach $416.48 billion in 2020, leading other e-commerce sites with a market share of 38.7%.
Therefore, there are many benefits not to be missed when selling Print On Demand on Amazon:
2.1 Huge customer base available globally: 
Amazon is one of the largest marketplaces with over 244 million registered users. 89% of buyers agree that they are more likely to buy products from Amazon than other e-commerce sites (Feedvisor, 2019).
2.2 Optimizing the consumer's buying experience:
Amazon has succeeded in creating a direct and secure online shopping experience. Many Amazon customers in the US are willing to pay $99 a year to join the Amazon Prime service. The number of Amazon Prime members currently exceeds 100 million, and the number is still growing.
Enhance your brand reputation: Customers all share the same mentality: The items on Amazon are all quality goods because products that want to be put on Amazon must go through rigorous testing to ensure safety for users. Therefore, when businesses put their products on Amazon, it means that their brand position is confirmed. Competitive advantage for companies with competitors trading the same product is also higher.
2.3 Many possibilities for enterprise enlargement and development:
Amazon owns 18 websites in major markets such as North America, Europe, Japan, India, etc. Up to now, Amazon has been present in 185 countries and territories. 1 in 3 Americans will regularly shop on Amazon. Doing business on Amazon, the company industry is expanding in the US and around the world.
3. How to complete an order when selling Print On Demand on Amazon?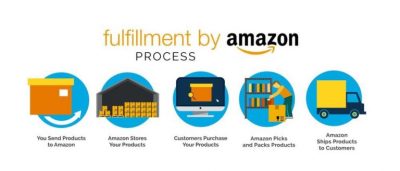 You can complete orders manually when placing them through the POD website using information from the customer. You send your customers the order tracking information you received from the POD supplier so your customers can follow their entire purchase process.
Some POD companies, such as GearBubble and Printful, offer a drop-ship integration tool. These tools are convenient for you to sell print on demand on Amazon. When a customer places an order, the system will collect order information, create products for customers, and deliver goods to customers.
They also automatically send tracking information to online marketplaces. All operations are handled automatically, so you don't need to worry about anything. By choosing this integration, you can run your business without spending time in the fulfilment process. It also means you don't have to worry about your staff not inserting the correct order information for you.
4. Conclusion
Now you understand how simple and effective it is to sell print on demand on Amazon. You do not need to stock products in the warehouse. You do not need to spend a lot of advertising costs. All you need to do is launch new products and replicate the best selling products. You can also set up your own sales team and have them handle things for you. Do market research, see which items are selling well, and make them your unique products.