Etsy VS Amazon – as a seller, you may have heard about them. Etsy and Amazon are both reputable eCommerce websites and are trustable by many users. However, is there any difference between them? 
And if you are somebody who decides to launch an online business, let's discuss with us the pros and cons of those two marketplaces. As well as make a comparison between Etsy VS Amazon in this article.
1. Impressive Statistics of Amazon & Etsy
1.1 Amazon Ecommerce 
According to Wikipedia, Amazon is the largest Internet-based platform allowing third-party sellers to sell new or used merchandise alongside Amazon's standard offerings on a fixed-price online marketplace. 
In 2020, Amazon's gross merchandise volume (GMV) reached approximately 475 billion U.S. dollars.
Amazon is a competitive marketplace where over 2.5 million active sellers are launching their business on this platform. If you don't hesitate to compete with other Amazon sellers, you can make enormous profits annually.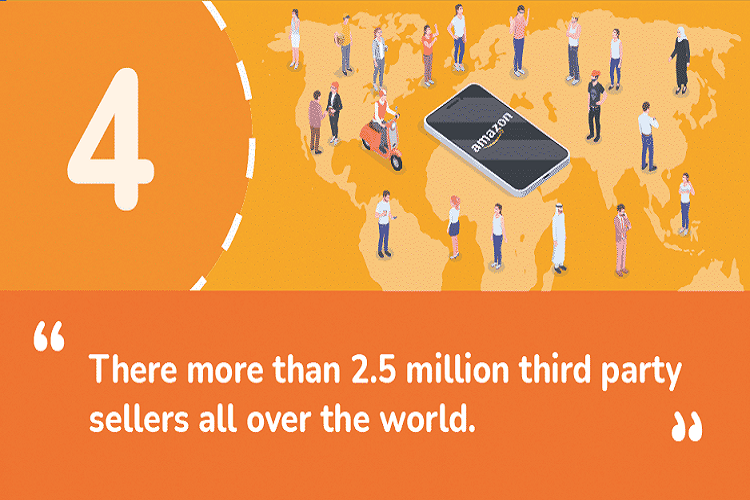 Amazon also dominates the Search engine tools, with about 95 million loyal shoppers coming to this eCommerce website to look for brand-new and high-quality products. 
1.2 Etsy 
Etsy, Inc. is an Ecommerce company with over 81.9 million active buyers (2020) who seek handmade products, vintage items, and craft supplies.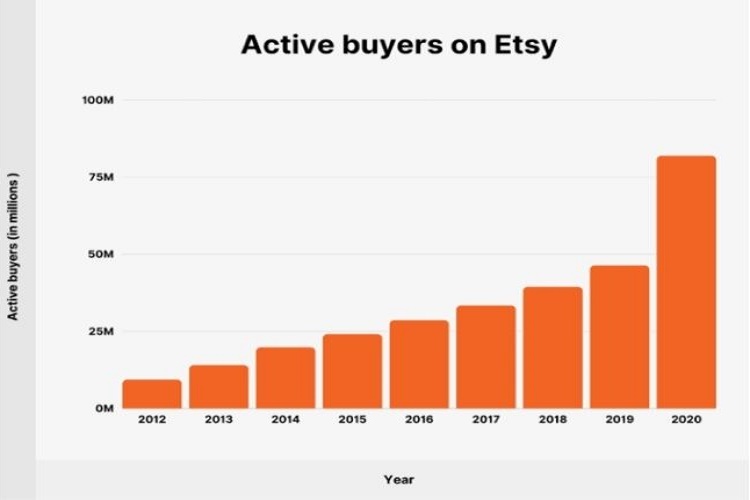 People describe Etsy as a dynamic and profitable platform with 4.36 million sellers in 2020 who are currently launching their products here. Most of them are artists or crafters who want to sell their unique and vintage items to target customers. 
In 2020, Etsy was estimated to amount to 10.28 billion dollars in gross merchandise sales. 
Now you may wonder about the upsides and downsides of those two platforms, and Etsy VS Amazon – which is the perfect place for you to kickstart your Print-On-Demand business? Check out the Pros and Cons below for more information!
2. Etsy Pros and Cons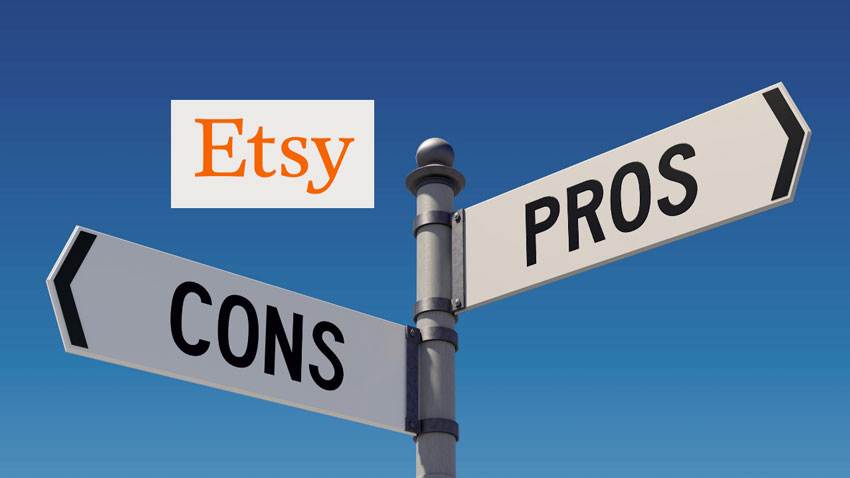 2.1 Etsy Pros: 
2.1.1 Low-Cost And Easy Setup
Unlike some websites, Etsy will help you create your ideal business site without paying for designing or coding techniques. Therefore, many sellers choose Etsy to build their online shops and product listings. 
Although the site's customization options are restricted, template-style modification makes the process simpler and more approachable, thus helping save time and budget simultaneously.
Besides the convenience that Etsy provides, it is also a cost-effective platform with a free setup for your shop. The only thing you need to pay is $0.20 per item listing and a 3-5% commission for Etsy.  
2.1.2 Approachable customers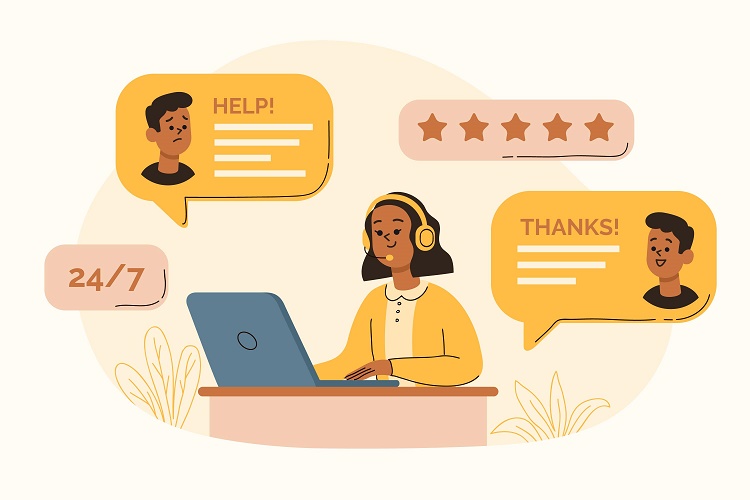 Etsy offers you an established and massive community, including users who love to shop for one-of-a-kind items, making it much easier for you to find your target audience without constantly launching marketing campaigns.
Or, if you want to boost sales through advertising, Etsy also supports you on that term. Most sellers feedback that Etsy is easy to launch ads and help them gain attention and profits a lot.
What's more, customers on Etsy are those who will actively search for your products; you don't have to spend much time looking for your potential consumers. Uniqueness is what customers seek on Etsy, so make sure to create aesthetic print-on-demand merchandise to entice more audiences.
2.1.3 Perfect For Beginners
For some print-on-demand entrepreneurs, we highly recommend using Etsy for your kickstarting business. We all know that startup is never an easy thing, but Etsy will assist you step-by-step in the first place to build your own business.
From Etsy, you can broaden horizons about their product listing set up, which is simple to break in due to some current sellers. Moreover, Etsy's traffic allows you to access millions of visitors browsing on Etsy and looking for your products.
The mobile app of Etsy also comes in handy when you can quickly build relationships with buyers and other sellers, update your listings, and promote your shops.
2.1.4 Ideal For Artists and Crafters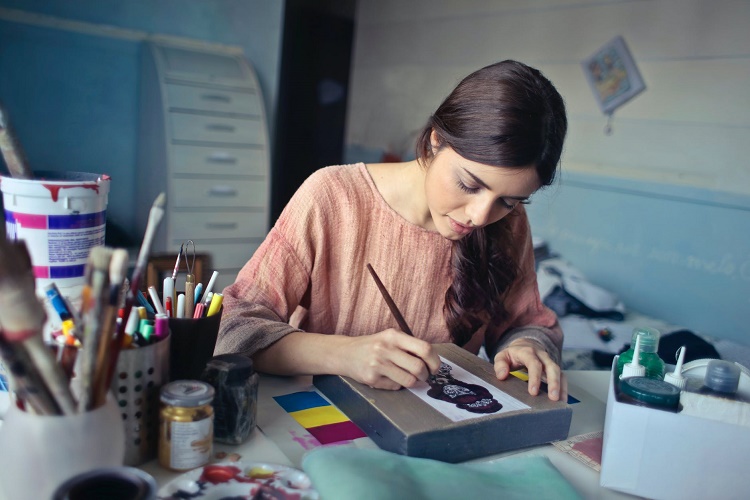 As stated earlier, Etsy is a niche platform for artists and crafters who want to turn leisures into profits by selling their handmade items.
It doesn't take an Etsy seller long to find their potential audience on this website, especially if they intend to sell something like jewelry or vintage crafts. The customers will automatically browse for your shop because they can't find those niche products anywhere else.
Also, the Etsy community is a friendly forum for you to make friends and share experiences. You can go there to find FAQs about selling and purchasing, give feedback about a specific shop or product, and even seeding your favorite vendors and merchandise.
2.2 Etsy Cons: 
2.2.1 Limited Features
Although Etsy sets everything up for you, the format they choose for you is just the same as other sellers (apart from your banner and listings), and they don't have many aesthetic themes to set up your own.
Etsy is suitable for crafts, handmade, and vintage goods (your products must be at least 20 years old). You are considered not meeting Etsy's requirements when you sell something, not from your designs or not vintage.
Make your shop match Etsy's categories, or it is not an ideal place for you to launch a business at all.
2.2.2 Copyright Issues
Copycats are everywhere, and Etsy is not an exception. Those copycats on Etsy will try to steal your images and product listings, then take the customers away from you. It's an unavoidable issue because Etsy is well-known to every crafter and artist. Thus the copycats can easily find your product and copy it.
The best way to avoid those copycats out there is to build strong brand awareness, create high-quality and unique products, and gain as many loyal customers as you can. Your people will recognize your brand and identify who is the faker right away.
2.2.3 Hard To Build Trust and Gain Loyalty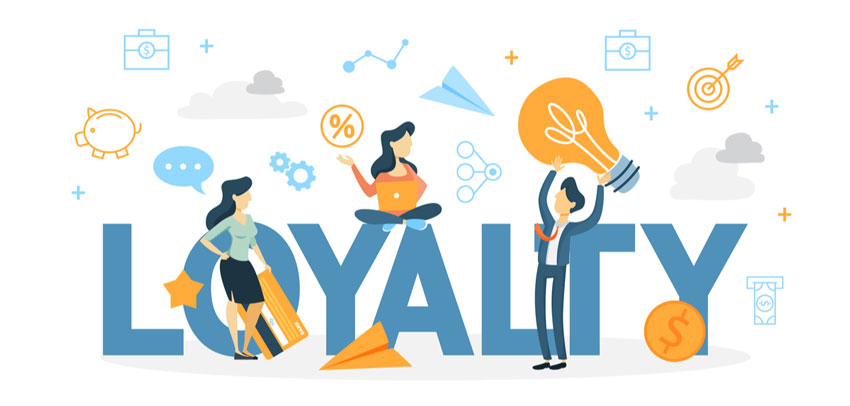 People usually know your shop via Etsy, not directly from your marketing campaigns, so it isn't easy to differentiate yourself from other competitors on Etsy.
For example, when someone asks you where you bought your handmade bracelet, you – the shopper – will suddenly say you saw it on Etsy but not a particular brand.
Etsy shoppers come to your product. Perhaps it has the lowest price among other sellers, or it fits the customer's interest. Shoppers on Etsy can only learn about your brand by looking at the name of your shop, the front text you use, the images you upload, and that's it.
2.2.4 Unavoidable Expensive Fees
Easy and low investment setup, but don't forget to pay for Etsy fees. 
Etsy charges you $0.20 per item and a 3-5% transaction fee for shipping and gift-wrapping fees for item listings. In Etsy payments or PayPal, you have to pay for Etsy 3% and $0.25 for the payment process.
However, when compared to other platforms, it is relatively inexpensive for the overall business. We're discussing Etsy Vs Amazon, so let's look at the pros and cons of the Amazon platform and the differences between those two eCommerce websites.
3. Amazon Pros and Cons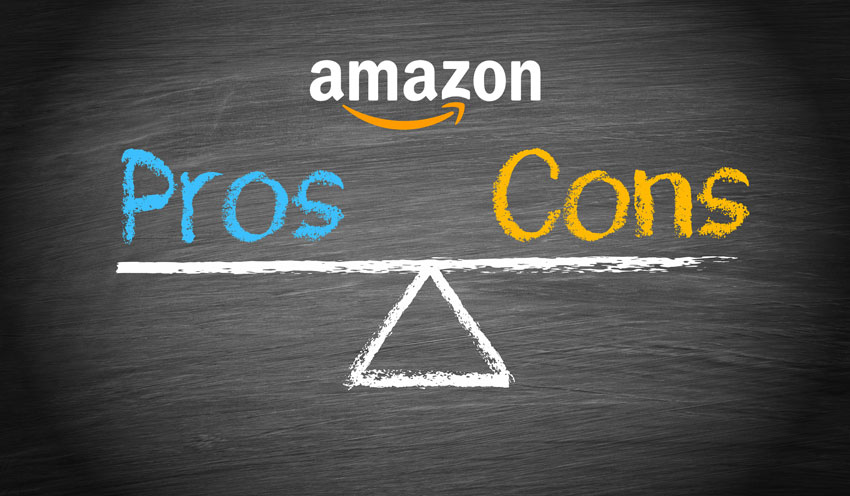 3.1 Advantages of Amazon:
3.1.1 Great Place to Increase Sales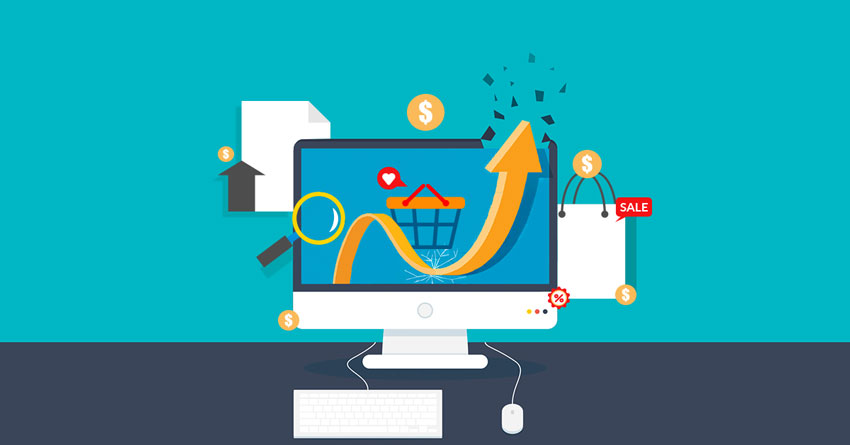 We have so far discussed Etsy VS Amazon's mammoth statistics above and conclude that monthly active users on Amazon will bring a great chance for boosting your product sales.
Also, Amazon has been trusted by many loyal customers by their registration in Amazon Prime membership, thus making it easy for retailers to receive credibility from those customers directly.
The excellent shopping experience that the Amazon platform brings to their customers has benefited you right away, instantly creating opportunities to increase merch sales.
3.1.2 Offer Fulfillment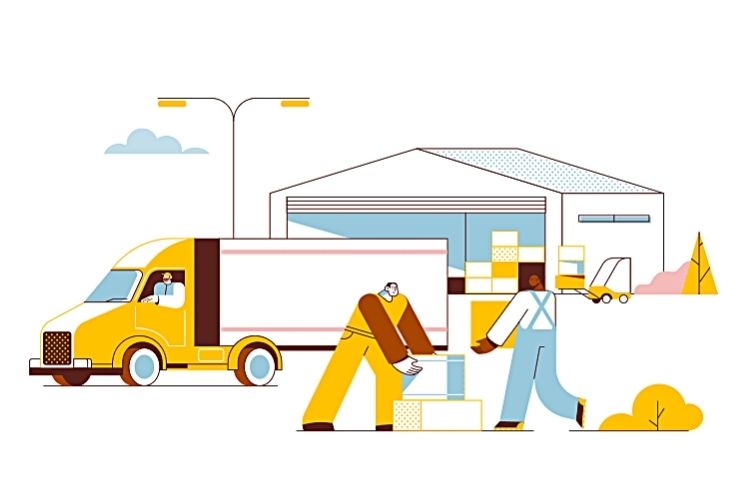 With nearly 190 Amazon Warehouses worldwide, sellers don't have to worry about the fulfillment and shipping method, as the Fulfillment by Amazon (FBA) service will help you handle the picking, packing, and shipping process.
Paying to experience FBA is worth your money. Amazon helps you with all the fulfillment and shipping processes and provides customer service that helps you build relationships with more target audiences by handling negative feedback related to the shipping process.
3.1.3 Build Brand Awareness with Amazon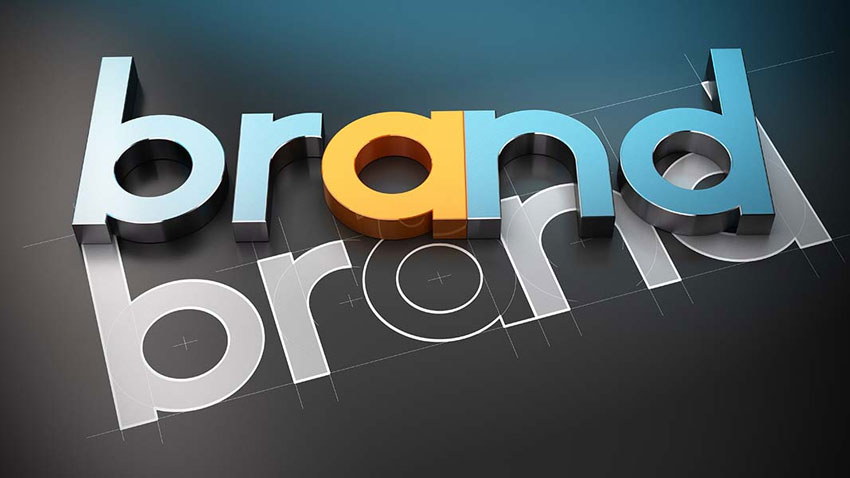 Although Amazon is a competitive platform, it gains trust and credibility from loyal customers, making it easy to establish your brand awareness.
Moreover, Amazon's traffic also accommodates you to quickly contact your customers and increase their loyalty when shopping for your products.
People all want to hear from famous companies, like Amazon, so the chances your products are becoming widespread are higher than when you choose to launch on other platforms.
3.1.4 Suitable For First-Start Sellers
Not only providing fulfillment and order methods, but Amazon also helps its users to maintain their eCommerce website and prepare steps to sell products.
A straightforward business has never been so accessible with Amazon; it tries to create a comfortable beginning for newcomers by handling tools for setting up online selling websites, warehousing infrastructure, and offering a large customer base for entrepreneurs.
3.2 Disadvantages of Amazon:
3.2.1 High Competition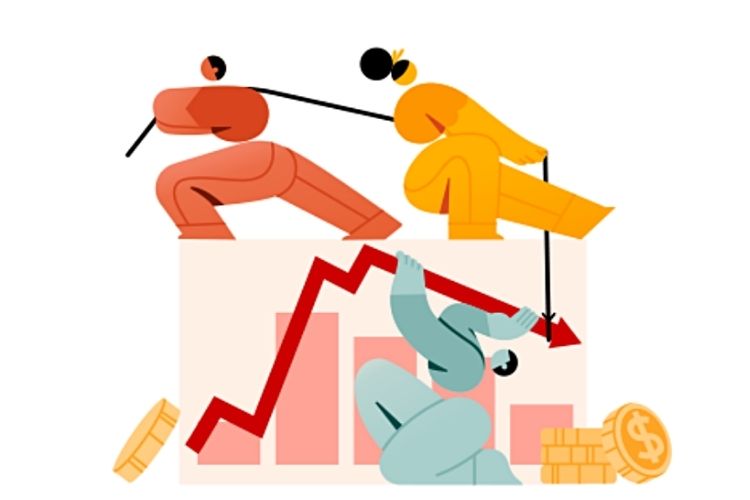 If you are currently an Amazon seller, you may have heard about Amazon Buy Box – the box that gives a product detail page, and customers can purchase things by adding items to their shopping carts. Sellers on Amazon can sell the same products.
And to compete for the Buy Box, the wise seller will know how to entice and upgrade their customer's shopping experience or make highlights to their product features.
Furthermore, you may also compete with Amazon. To be more specific, Amazon will use the data from your merchandise to create similar products and convince customers to buy at a lower price. The only way to solve this problem is to build good brand awareness outside Amazon so that more people can trust your service.
3.2.2 Various Selling Fees
Before kicking off a business, either on Etsy Vs Amazon, we recommend you consider your budget by researching all the possible fees you have to pay monthly. Amazon charges retailers a large commission for each product sold through them.
You have two options: Individual or Professional fees. For the former option, Amazon will charge you $0.99/unit sold. The latter is a subscription fee of $39.99 when you have to pay every month to get access to 100,000 free listings and more if you can make regular sales.
You also have to consider Amazon referral fees, paid based on your fulfillment methods, and typically charge a 15% commission, including payment processing fees.
Also, if a customer requests a refund, the cost will be $5.00 or 20% of the refunded charge.
3.2.3 High Rate of Scammers
Scams on Amazon are always a hot topic when many sellers have reported that there are counterfeit products on Amazon by the copycats trying to compete with authentic sellers. Plus, those naive sellers always receive negative customer feedback, not establishing their brand on Amazon.
What's more, Amazon doesn't seem to have any further restrictions or rules on the scammers on this platform. As a result, many reputable brands worldwide decided to stop using Amazon and started to build their business independently.
3.2.4 Lack of ownership
Amazon will control every selling activity from your shop, making you feel insecure and lack the freedom to expand your customer networking.
As it focuses on customers, not the sellers, selling on the Amazon platform can be considered a challenge for those who want to promote your products outside Amazon.
We all admit that kickstarting your product service on Amazon is quick and straightforward, but ownership of some essential aspects of your business seems to be a far-reaching goal that every seller would dream of.
4. Etsy VS Amazon – Best Place To Sell Merch?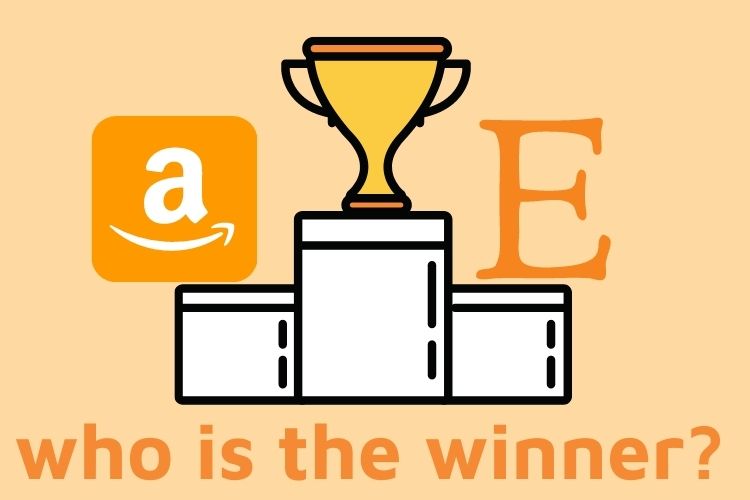 4.1 Similarities between Etsy & Amazon
Based on some aspects (including all the pros and cons) between Etsy VS Amazon, we have selected some similarities of those two eCommerce platforms for you to take into consideration: 
A massive and reputable marketplace that helps you gain profits. 

Help you set up your website easily.

Conveniently find your target audience. 

Scammers are everywhere trying to steal your products. 

Expensive Fees. 
4.2 Differences Etsy vs Amazon

Etsy Vs Amazon – What about the differences? Let's break off each aspect and choose your niche platform to start an online business: 
Aspect
Amazon
Etsy
Selling Fee

Amazon referral fees.

Individual/Professional sellers. 

Refund administration fees.

Listing fee per item.

5% commission fee per sale.

Transaction fees for shipping.

Product Categories

14 narrow categories, but you can sell almost anything.

160 product categories, but have some limited features.

Target audience

Everyone who looks for brand-new and quality products.

Suitable for those who crave unique items like homemade, crafts, etc. 

Brand Awareness

Easily open to online networking.

Difficult in achieving brand recognition.

Competitiveness

Compete for Amazon Buy Box when selling the same products.

Most of the products are unique. 
Etsy Vs Amazon, our last verdict?
We recommend you cooperate with Etsy for print-on-demand business since this platform is suitable for handmade items, and customers would like customized products for themselves when browsing on Etsy. However, if you want to build a larger audience with high brand recognition, Amazon is an ideal place for you to start launching your business.
So...Etsy Vs Amazon, who is the winner? Every decision is up to you!