If you are an online merchant selling products on eBay, you need to ensure that your products get shipped out on time and to the right place without any complications. That's where eBay orders management software comes in. With the right software, you will be able to keep track of all your transactions, monitor your shipments, and even send tracking updates with one click. Here are 10+ top-quality software that will help you efficiently manage your eBay orders.
1. What is eBay orders management software? 
In simple terms, eBay orders management software is a tool that helps you manage your online selling efforts. These applications make it easy to automate time-consuming or repetitive tasks associated with selling on eBay. It can even help you take things to new levels by automating inventory tracking and listing processes so that you can manage all of your eBay transactions in one place.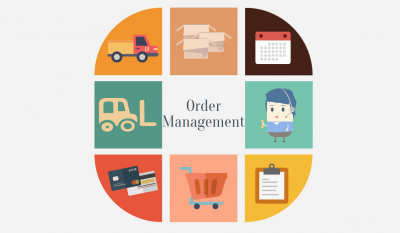 It's not hard to see why so many people prefer these apps to do everything manually. They free up valuable time for small business owners so they can focus on growing their companies. And because there are lots of options available today, there's never been a better time than now to find out if an app like this might be right for your eCommerce business!
2. Benefits of an eBay orders management software
With eBay orders management software, merchants can stay on top of their entire inventory in one place. Whether they have just a few items for sale or thousands, sellers can create multiple listings with bulk uploads of information, manage their inventory levels, and track shipping information.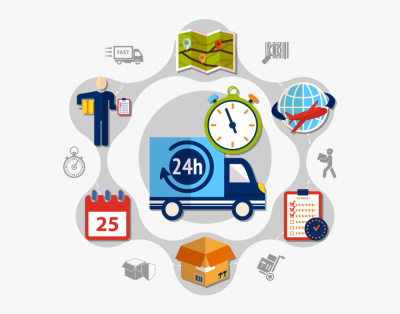 By keeping track of all orders and having detailed sales reports, eBay sellers are able to spot trends that could help them optimize their business. A good program allows you to set up alerts for specific events, such as when an item's price drops below a certain level or when an order has been fulfilled. You can also add products from other channels such as Amazon and Etsy into your eBay orders management software to stay informed about everything without having to log into different sites individually. 
Moreover, you can track all of your customer feedback. You'll always be up-to-date on any changes made to your buyer or seller ratings – and you can also respond accordingly. This way, you can increase customer loyalty through personalized service. 
3. How to choose an eBay orders management software? 
If you're looking for an eBay orders management software, there are a few key things to consider before you pull out your credit card. It's important to choose the one that fits with your existing business. You should ask yourself: 
How many orders do you process each month? 

What payment methods do you use?

Do you currently offer rush or expedited shipping? 

What are your top needs, and what features you absolutely must have? 
This will help narrow down your search and save time by allowing you to focus on specific programs that meet your requirements exactly. It's essential to research each potential software solution thoroughly before making a final decision. Therefore, you can learn about how it operates and any added benefits associated with its use.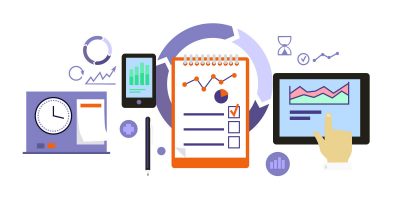 One thing to note is: The more sales you process per month, and/or if your products are costly (over $500), then there is the higher chance that an automated system will work well for you. On the other hand, if your sales are slow and/or relatively cheap ($20-50), it might be worth trying to process orders manually before dropping hundreds of dollars on software. Moreover, don't just look at the price; it's more critical than it matches with your long-term goals and vision for your company.
4. Top 10+ eBay orders management softwares
Here is the list of top 10 eBay orders management softwares that you can choose from: 
4.1 Podorder – eBay orders management software 
If you're looking for an all-in-one order management solution that takes care of all your eBay orders processes at once, look no further than Podorder. Podorder is a complete package for merchants who use eBay as their primary selling channel. It can be used to manage orders, shipments, inventory, and payments. All you need to do is sign up with eBay and install Podorders on your store, post a few product listings and start shipping out your products.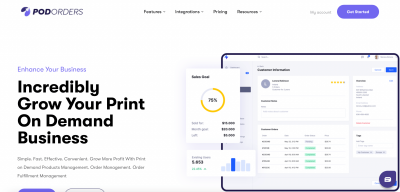 Podorders will help you track every single order from start to finish through multiple shipping carriers such as FedEx, UPS, or USPS for both domestic and international shipments. From there, it also takes care of tracking all customer-related data such as names, addresses, and phone numbers automatically without any need to enter them manually. 
The pricing of Podorder is also reasonable, with three plans, from $19.99 to $39.99. 
4.2 3dseller
3dseller is a cloud-based eBay orders management software with an array of features, including a module for POS, multi-channel inventory management, and more. It can also be installed on physical servers and supports multiple domains.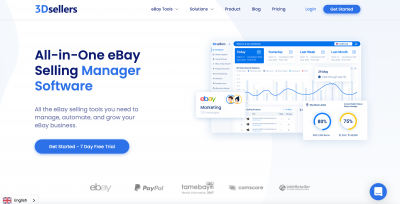 The software has more than 100 integrations with various 3rd party marketplaces, shopping carts, and shipping carriers to make your work on eBay more efficient. A service that works on any browser compatible with Windows or Mac operating systems, 3dseller provides 24/7 customer support via email within 24 hours of purchase.
The company charges $10 per month per store. Enterprise clients have solutions such as multi-vendor marketplace and advanced distribution center support for just $49 per month. 
4.3 Zoho 
Zoho is a famous multi-purpose business software company with a wide range of products for different industries. It has been in business since 1996, trusted by over 60 million customers, from small to large enterprises all over North America, Europe, and Asia.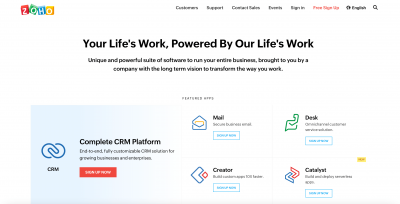 It provides email integration, which means you'll get an email notification every time there's a sale on eBay. There's no limit to how many users can log in at once, making it easy for multiple people to share information. In addition, Zoho stores all of your financial information in one place, making it easy for you to see how much money you've made (or lost) since last week or last month or wherever else you want. 
Depending on your eBay orders management needs, Zoho offers plenty of packages. The most affordable package – The starter Plan, starts at $25/month for three users. This plan includes free training and unlimited email support. All plans include live chat help, PayPal integration, discount rates on future purchases, no contracts, and more.
4.4 Quickbooks
Quickbooks is one of the best eBay orders management software. The best thing about Quickbooks is that it is designed for all users, not just business owners. Some of its features are pretty useful when handling orders on eBay. For example, you can send shipment notifications to your customers directly from Quickbooks. You can also create invoices in no time using templates with your custom information.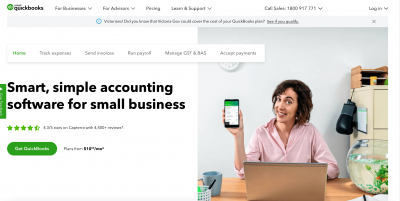 If you want to view your sales history with all relevant details, then Quickbooks will be a great help for you. It allows its users to download sales reports with ease. Another good thing about Quickbooks is that it comes in different versions, so you can choose which one will suit your needs most.
It has three specific pricing plans, including Simple Start, Essentials, and Plus, priced $22, $37, and $52. 
4.5 Veeqo 
Another solution in this list is Veeqo. Veeqo's price tracker automatically monitors your listings on eBay, watching for new price changes or competitors' pricing changes. You can set up email alerts for when new prices are detected. Veeqo also sends you alert notifications about new order activity on eBay. Keep track of all your customer's contact information in one place with Veeqo's CRM integration.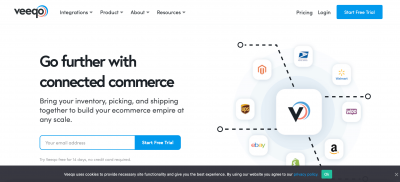 It also comes with a built-in data warehouse that will allow you to connect it with any web app or analytics service out there without having to jump through hoops or pay hefty integration fees. The best part? Veeqo lets you export up to a year's worth of data in a few clicks so that your business never stops growing.
If you are still unsure about paying £120 to £200 per month, you can register for a free trial before settling. 
4.6 Channelgrabber
Channelgrabber is a complete software that provides you with an easy-to-use, streamlined interface with full automated order entry. It has been trusted by over 20,000 eBay sellers across 90 countries. The Channelgrabber has a variety of innovative features, including real-time shipping estimates from UPS and USPS, a built-in price calculator, and a barcode scanner.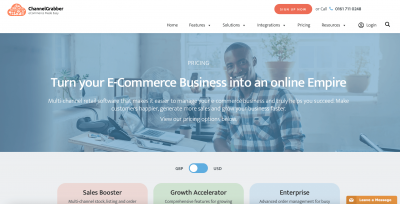 Automatic tracking of all orders, auto-synchronization of stock levels, multi-currency prices – all integrated into an easy-to-use platform that requires no programming or experience.  Because Channelgrabber is integrated with eBay, all sales information is updated immediately into your accounting system (Quickbooks). The price of this robust platform starts from £225 per month.
4.7 LinnWorks
A lot of entrepreneurs and eBay sellers do not realize that Linnworks is one of the best and most reliable eBay orders management software. It's also flexible enough to fit into any size of business. Small businesses can benefit from tools like order monitoring & eSellerate integration. While large businesses can leverage their capabilities to automate recurring tasks like auditing stock levels across multiple online marketplaces.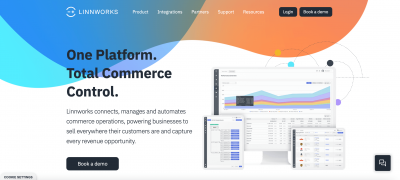 Many users love its easy-to-use interface as well as its endless features for customization – just pick a template you like and modify it to suit your needs. You can also set order limits and receive email notifications when certain thresholds are reached. 
What's more, a built-in payment gateway permits you to easily accept payments from customers without setting up your own merchant account with Paypal or other services. Although the prices are pretty high, starting from $1,495 per month, you surely get what you pay for. 
4.8 OrderHive
Established in 2015, OrderHive offers a variety of services to make things run smoothly for everyone involved. It has everything from advanced email automation tools to inventory management tools that ensure accurate product listings on eBay for sellers. On top of that, you can also import data into Salesforce or Quickbooks using OrderHive's API solutions.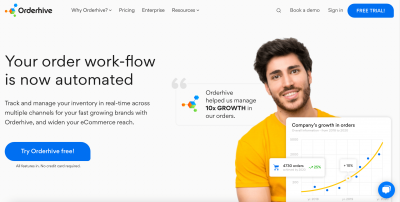 One of OrderHive's best features is its automatic calculations feature. This automatically calculates shipping costs to help you estimate your profit margins before accepting any order. Another good point of OrderHive is its quick processing time, which means that you can send invoices quickly after making sales. This can help you process payments faster and receive money more quickly as well.
However, some users have reported problems with OrderHive crashing when searching for specific items on its database. OrderHive comes with three plans, named Starter, Professional, and Growth, priced $49.99, $149.99, $299.99 sequentially. 
4.9 Brightpearl
If you are looking for an eBay orders management software, Brightpearl may be your best choice. Found in 2007, Brightpearl is an ERP system that offers powerful tools to help online retailers easily handle every aspect of their business, including sales, inventory management, and shipping. Currently, over 1,000,000 sellers are using Brightpearl to manage their eBay business on a daily basis.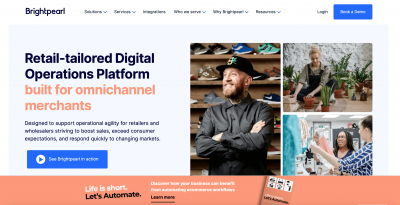 Integrations with leading accounting software like Quickbooks Pro, Sage One, and Xero make it easy to see your financials at a glance without fiddling around. With built-in email marketing features, you can set up automated emails or manually based on specific triggers to stay in touch with customers and keep them coming back.
The pricing plans are very straightforward for Brightpearl. You can get started with an individual license for $29/month, including 12 months of free updates. The price goes up to $49/month if you purchase a 3-month subscription. You will save some money if you opt for a 1-year subscription which starts at $15/month and goes up to $19/month. 
4.10 Skubana
Skubana is a perfect eCommerce software for those looking to launch, maintain and expand their business on eBay. With over 70 tools built right into your system, it's easy to find what you need to boost your sales and keep track of orders.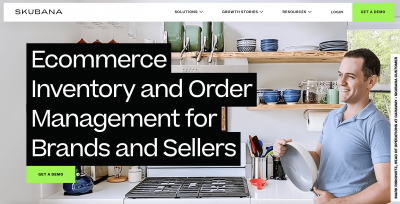 Skubana makes it easy to manage your orders with multi-channel integration, automatic backorders and order notes, flexible filters, and much more. It also tracks inventory levels for each item in each category you sell. Additionally, Skubana helps you easily find buyers by tracking keywords such as buyer name, bid/purchase price range, and even buyer user ID. 
There are also apps for Android and iPhone that let you manage your business while on the go! Users can choose from a range of pricing plans that best suits their company's needs, which starts from $999/month. Skubana also offers a 14-day free trial that you should take advantage of. 
5. Wrapping Up 
Easy ordering, multi-channel inventory management, and outstanding reporting are just a few of the benefits that can be enjoyed when you partner with an eBay orders management software solution. Our list above showcases the top 10+ solutions available on the market today. Hopefully, after having a look, you can pick the most suitable one to create more efficiency within your business.