Boost Sales On Father's Day – what an occasion to express your sincerity and pay respect to customers who are Fathers and play fatherhood roles in their families. 
Have you ever thought about launching campaigns to boost sales on a holiday before? Or have you only focused on some big and important occasions like Christmas and New Year's? In fact, we always have some festive events happening throughout the year, which has offered many lucrative chances for businesses to enhance their revenues. Father's Day is not an exception. 
Follow us to discover more about this holiday and How to Boost your Print-on-Demand business Products Sales on this special occasion.
1. Father's Day And Its Reliable Statistic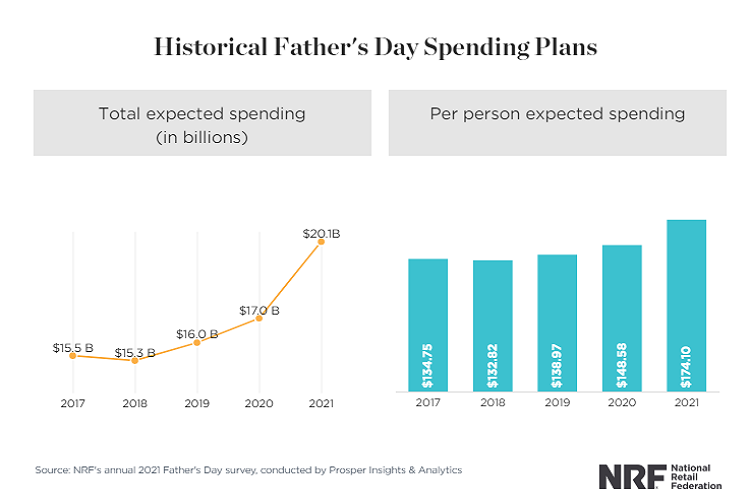 Father's Day is the day when the world celebrates and honors the influence of fathers and parental bonds in society. In different countries, we have different Father's Day. However, most nations will celebrate this holiday on the third Sunday in June. Thus, many businesses witness this tradition as an opportunity to not only launch campaigns on Father's Day but also the whole summer vacation.
According to the National Retail Federation, total spending for Father's Day hit 20.1 Billion U.S Dollars with average individual spending of $174.10 in 2021. Due to the severe impact of the COVID19 Pandemic, many shoppers decided to celebrate this seasonal event in safety and give meaningful gifts for their Dad at home. The statistic has revealed a continuous and lucrative seasonal trend for every business to kickstart their marketing campaigns. 
Still hesitant? Continue reading to have a basic insight and the reasons why we should boost Print On Demand sales on Father's Day.
2. Benefits You Will Gain During This Season
2.1 Cultivate Customer's Loyalty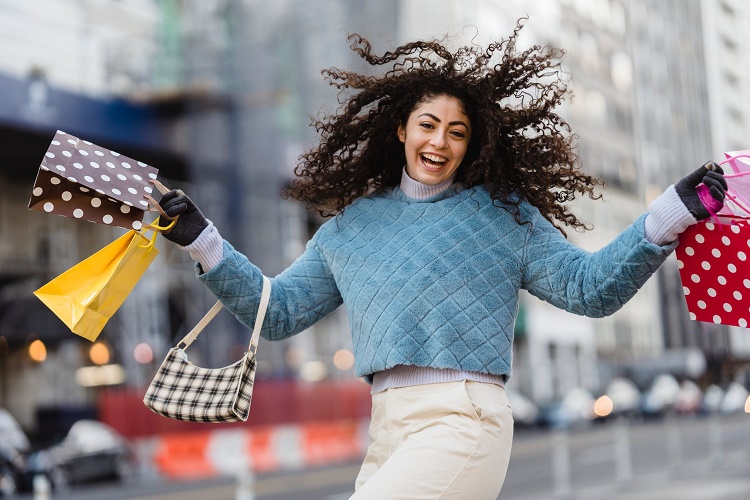 Holidays are the most suitable time ever for you to build relationships with more customers. By approaching your target audience during this festive event, you will understand the consumer behavior and their shopping habits, thus developing tactics to entice them to willingly buy your products. 
Moreover, the number of loyal customers that one company has can be the strongest weapon to differentiate yourself from other competitors. Successfully building trust in your audience can help your business become more well-known, as your brand has been positively spread to everyone by those loyal customers. 
2.2 Enhance Customer Service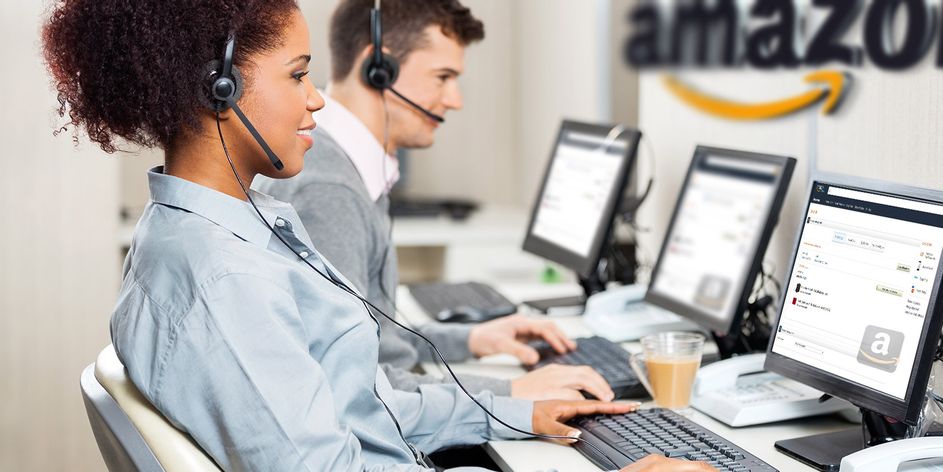 Linked to the first advantage, when you have a particular number of customers, you will figure out ways to enhance your customer service, and Father's Day is a season for you to achieve that goal. Imagine your previous consumers keep giving positive feedback for your service, your team will have more motivation to build a stronger business to enrich your customer's experience. 
Therefore, choosing to boost sales on Father's Day is like a win-win situation: your customer will have a feeling of security when using your service, and you can gain more revenue when launching your products to them. 
2.3 Launch New Products With Higher Profits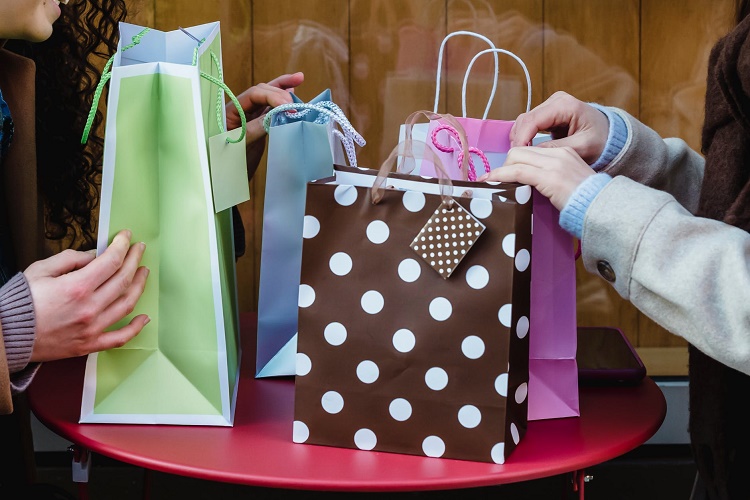 As Father's Day is also an important worldwide holiday, grasp this opportunity to introduce to the world your new merch. About 75% of shoppers decided to celebrate this holiday, which means you can conveniently skyrocket your monthly profits.
If you manage to launch your new products and receive a good reputation, you should consider cooperating with other businesses. If not, you can give those merchandise as a gift for customers when they purchase bundles of popular products from your store. 
2.4 Save Budget With Print-on-demand Business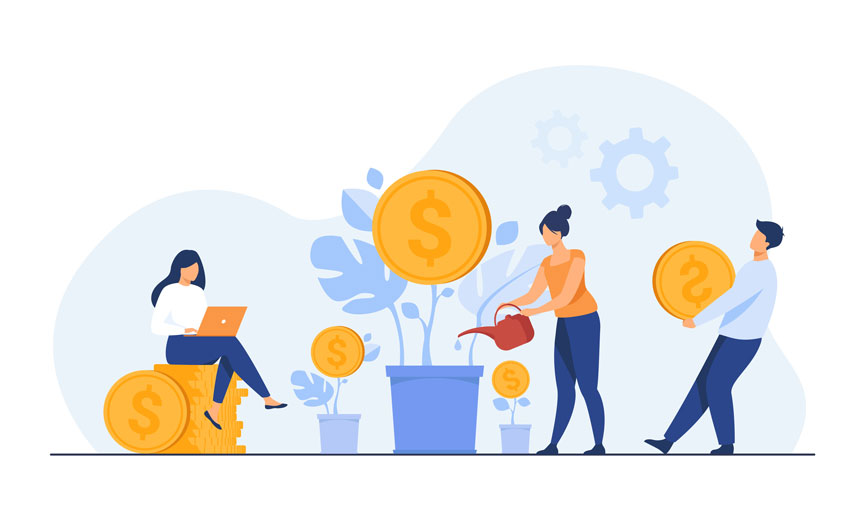 Why do we recommend kicking off Print-on-demand Business on Father's Day? The main reason is that everyone will be pleased to launch a business that can save their company's budget with low investment and no inventory.
Print on demand allows you to print a specific product only when it is ordered. As a result, you can eliminate your financial risk as well as easily make updates to your existing designs. What's more, by launching this business, you do not have to worry about running out of stock or compromising quality.
2.5 Your Staff Will Work More Productively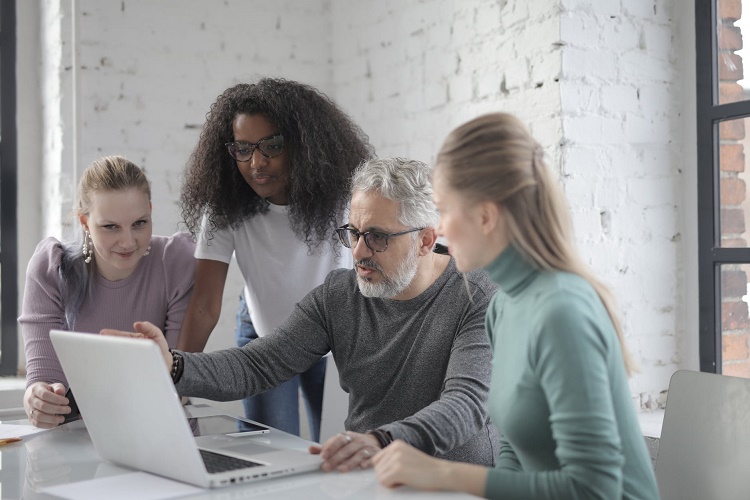 Combining all the reasons why you should boost sales on Father's Day above, it turns out that the more benefits you gain, the more productively your company will perform its tasks. 
Growth in sales or a new collaboration with customers can give employees a purpose to contribute to the overall organization. Especially on holidays like Father's Day, the print-on-demand team can also improve their creativity and design skills while releasing a variety of their aesthetic products. 
3. Best Print-On-Demand Niches For Fathers 
Statistics stated that top gifts shoppers plan to purchase for their Fathers on the holiday are greeting cards with 59% purchasing, clothing, and personal care items. Consider some suggestions below to choose your best niches when it comes to this festive season. 
3.1 Facemask – Necessary Print on Demand Items for Anti-Covid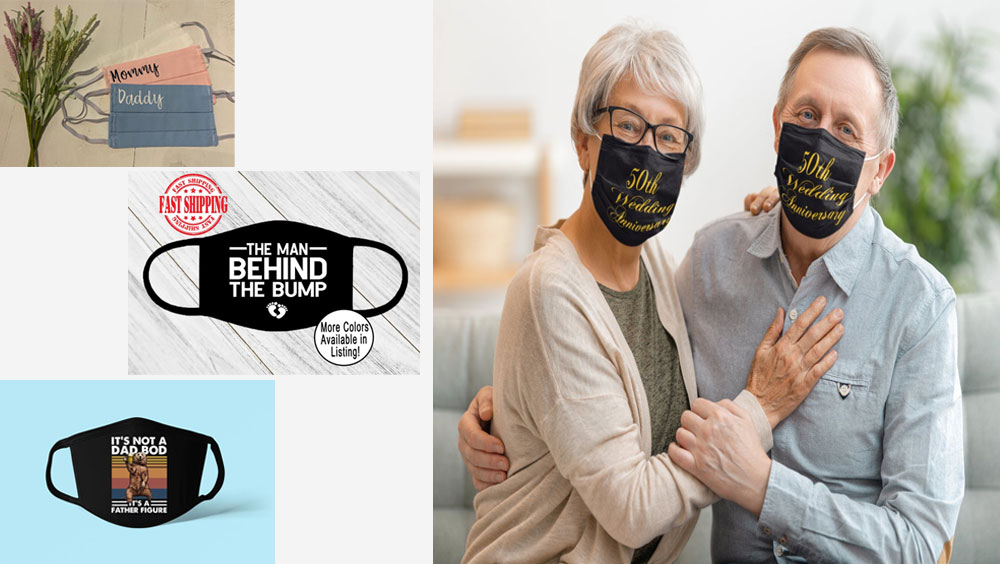 3.2 Best Dad T-shirts
Dads prefer simple but meaningful things. You can suggest your customers choose custom T-shirts as a gift for their beloved fathers. It can be a T-shirt with a photo of their family on it, with the printed phrase "Best Dad Ever", "You're The Best" (and other compliments for Dads). Besides T-shirts, you can consider: 
T-shirt for Father – Popular Print on Demand for Dad and Father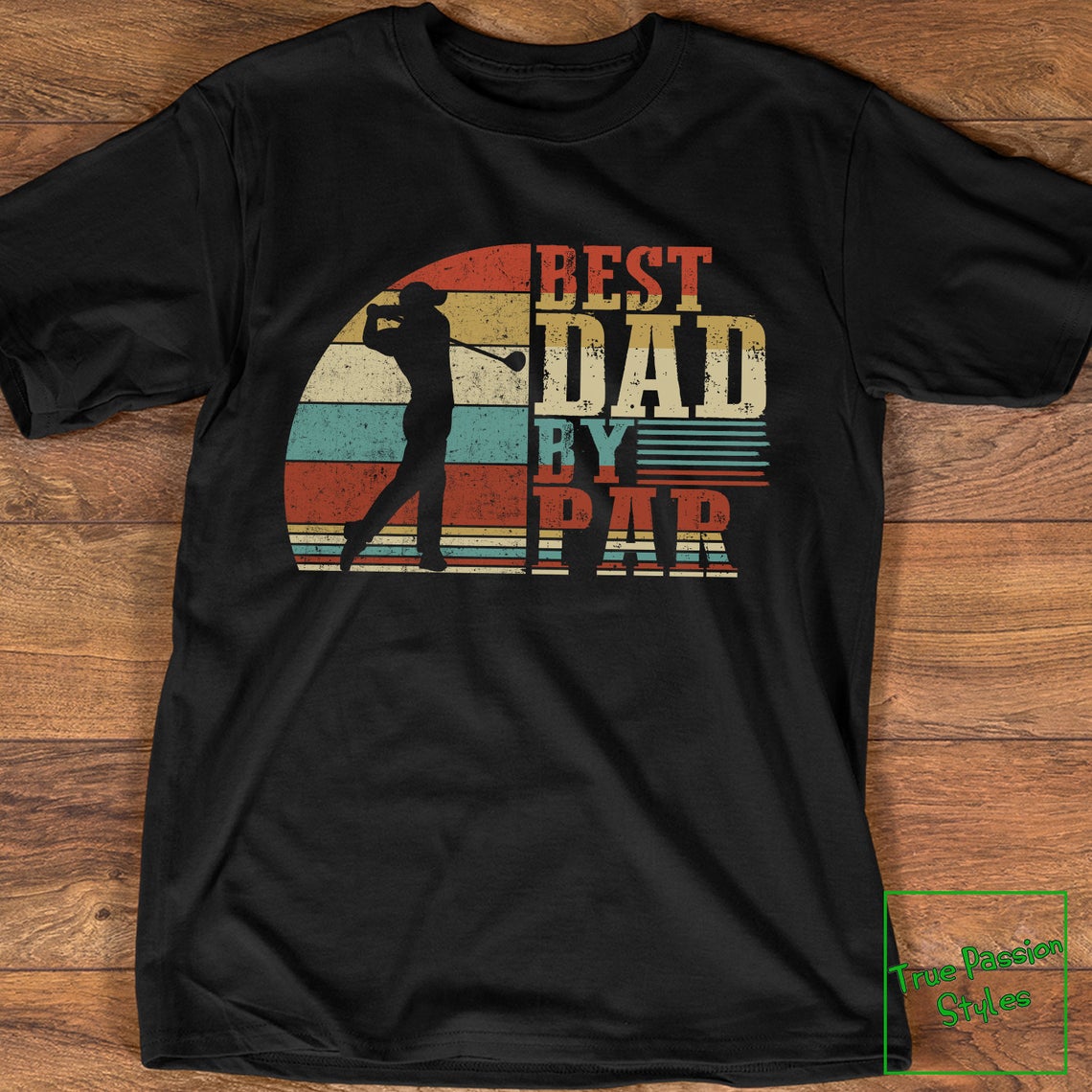 Hoodies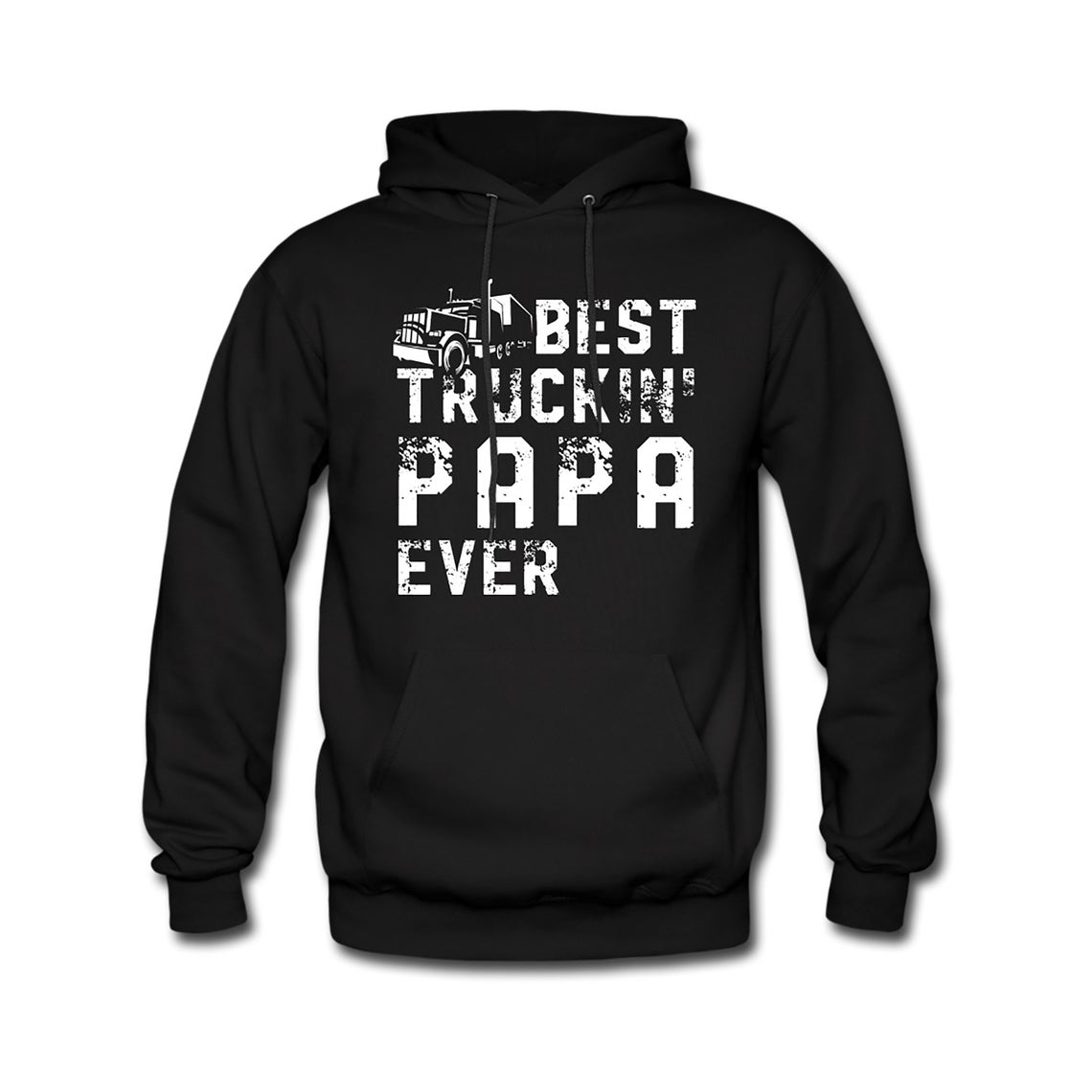 Sweaters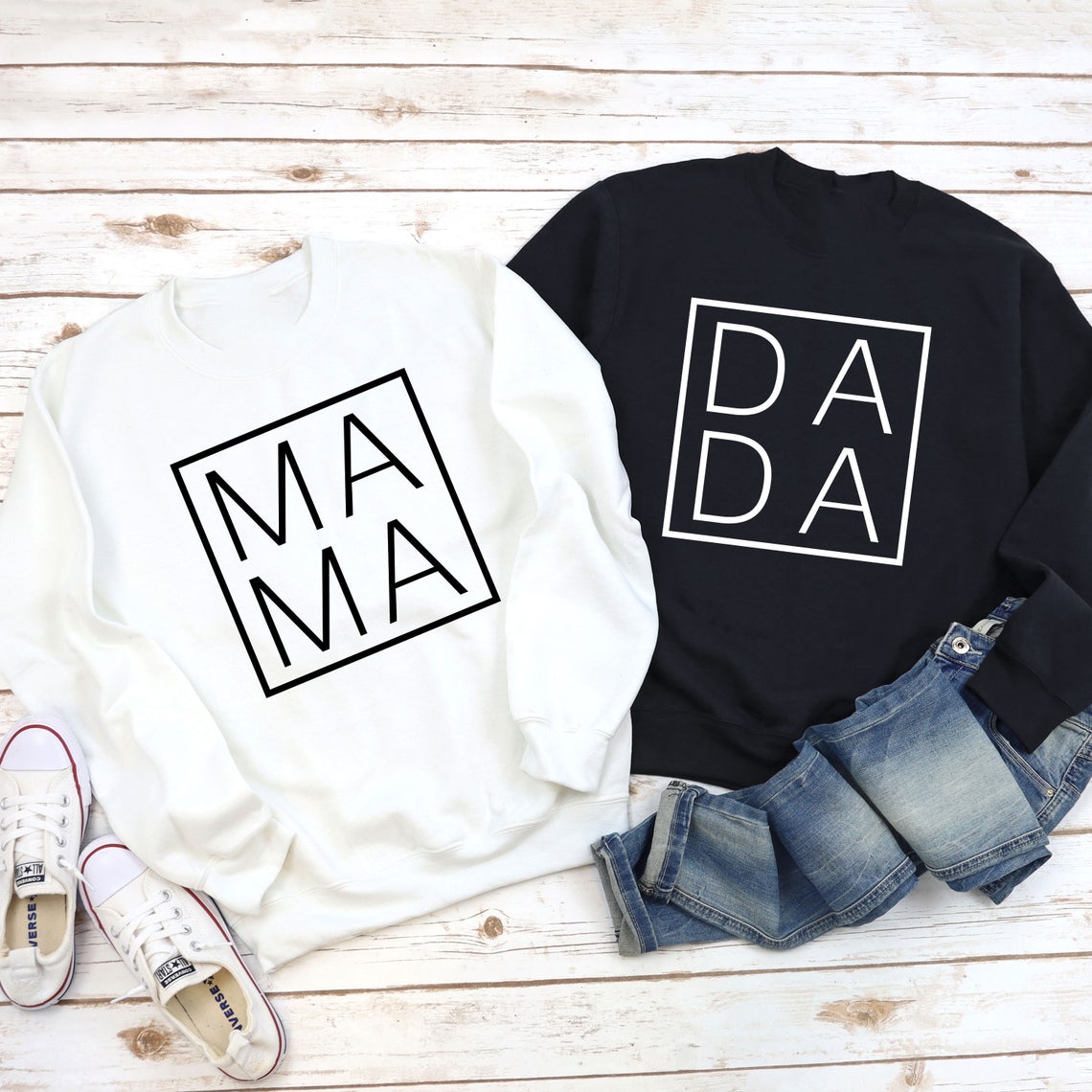 Short-sleeve Shirt
Pocket shirt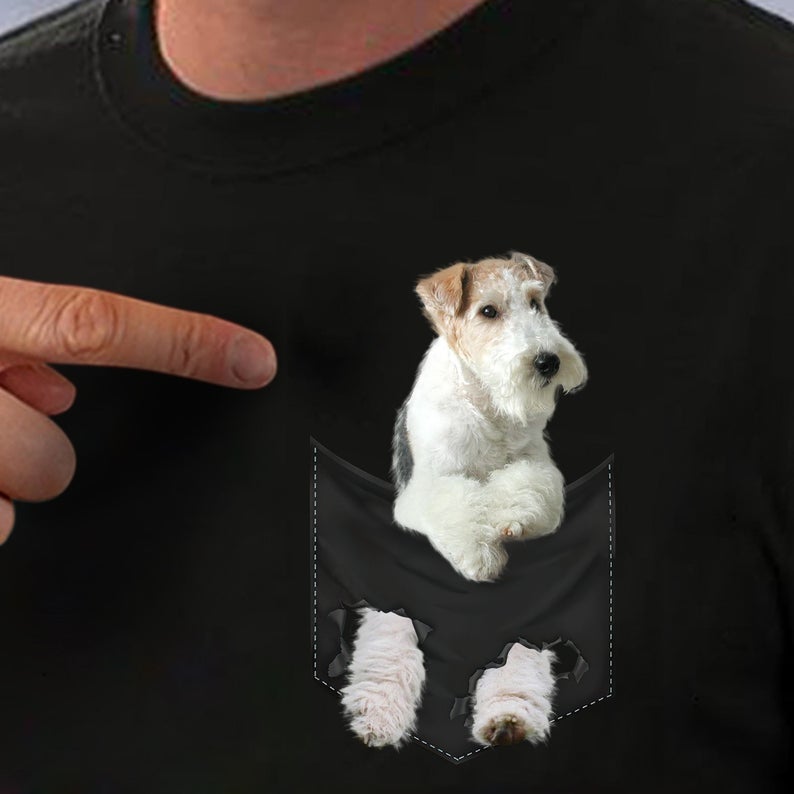 Pajamas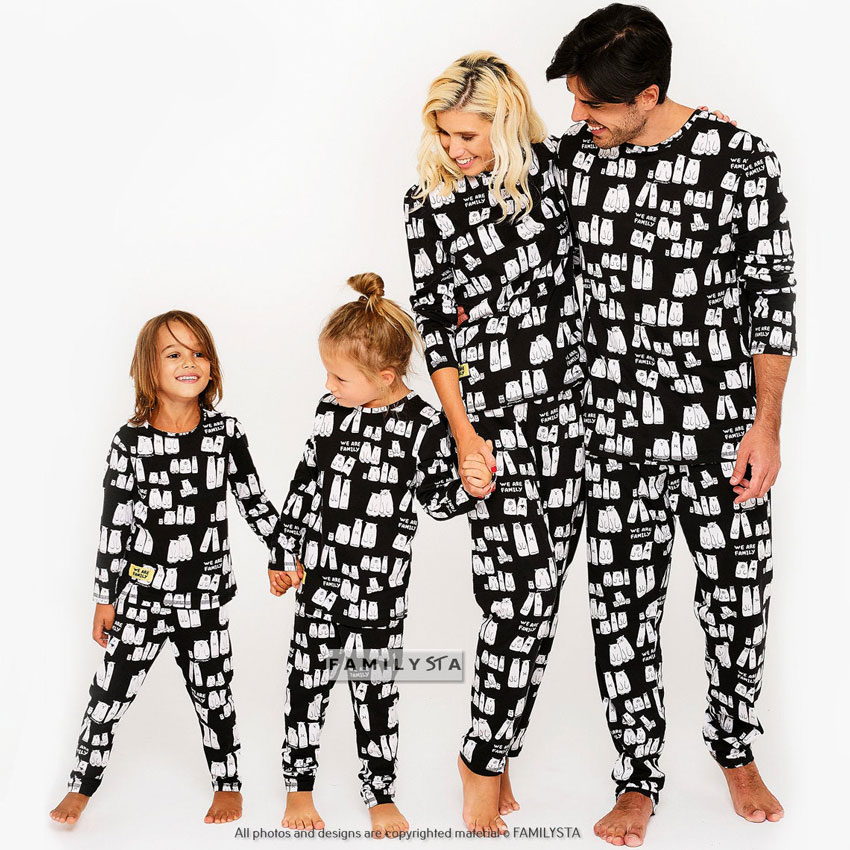 3.3 Coffee Mugs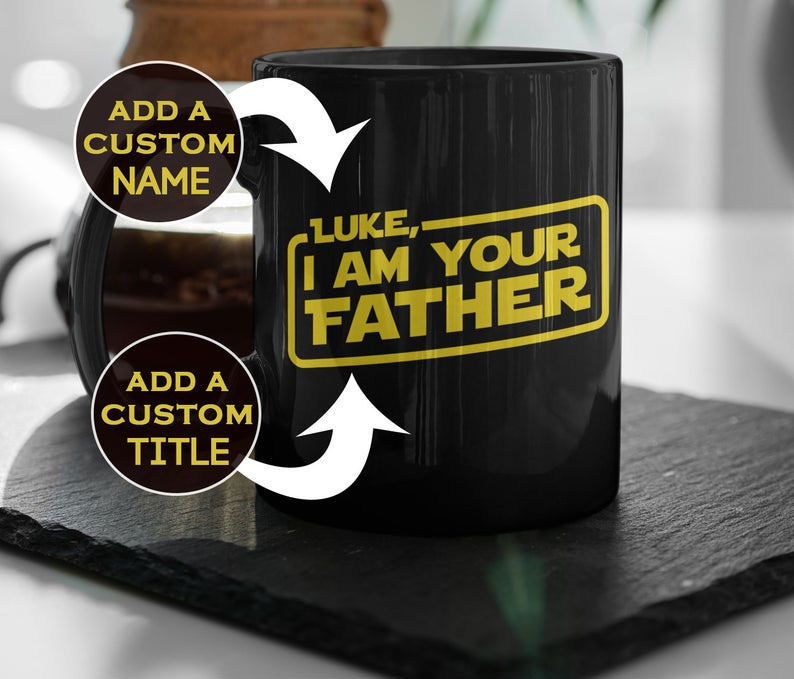 Just like T-shirts, hoodies, sweaters, … Mugs are a type of product that you can easily put your design on and express sincerity with the customers who have a Father. Consider bringing the "dad" vibe in this niche with neutral colors and styles. Other drinkware you should take into account are: 
Stainless Steel Tumbler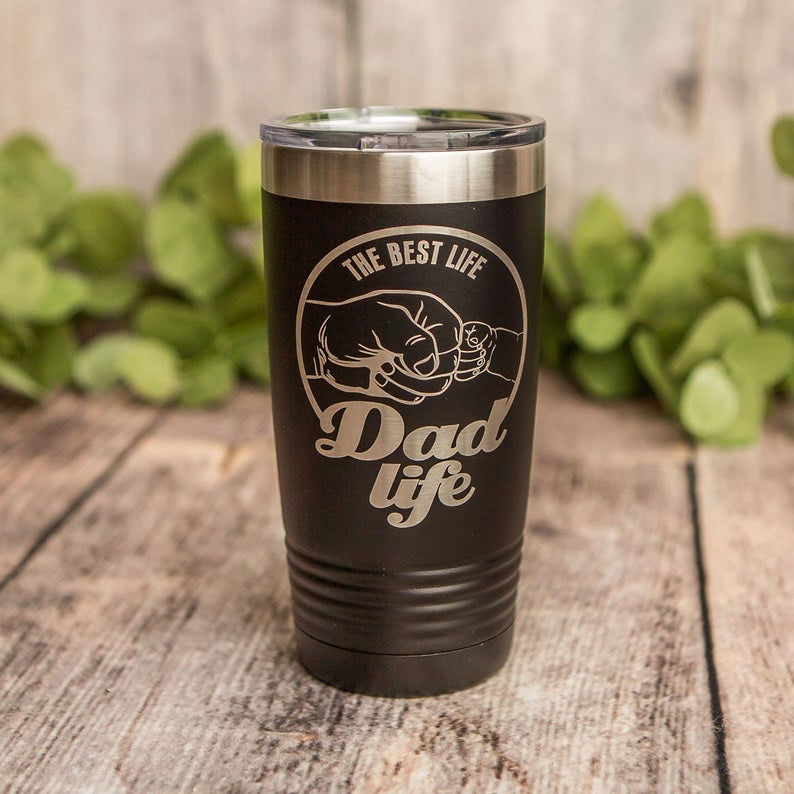 Heart-Shaped Mug (for Dads and Moms)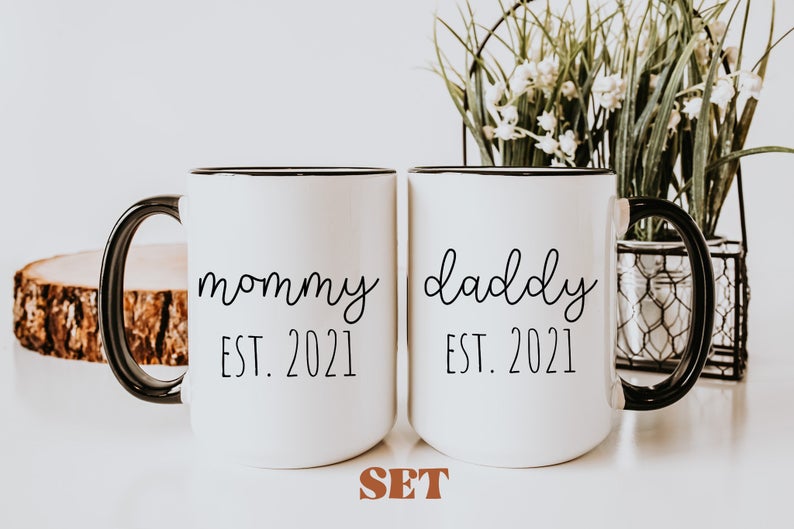 Campfire Mug, Accent Mug, Ceramic Mug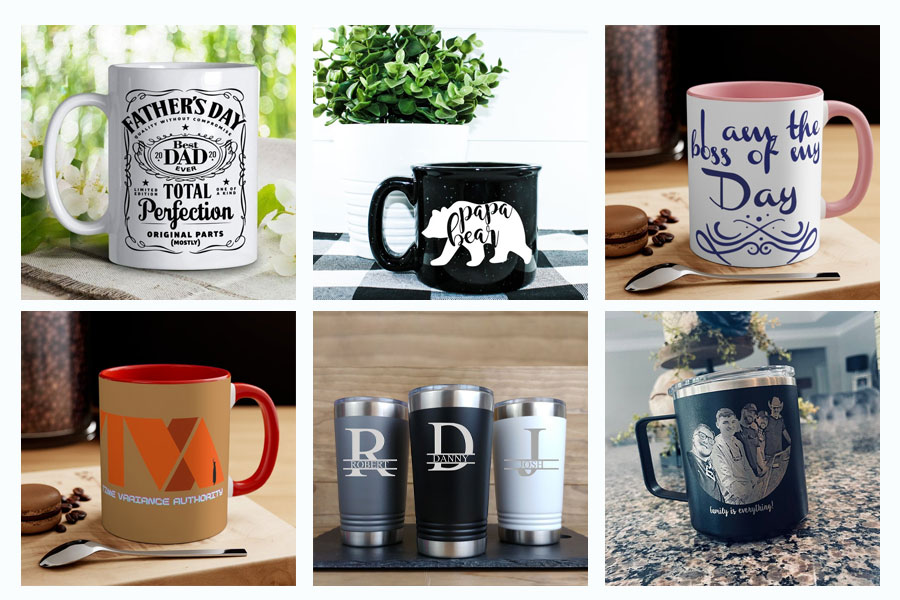 3.4 Greeting Cards And Photos
Greeting cards and photos are the most favorite products ever to give to your parents. Convince your customers to store their memories through those print-on-demand greeting cards and photos, and show them that you do care for the happiness of their family during this season.
You can also refer to: 
Family Albums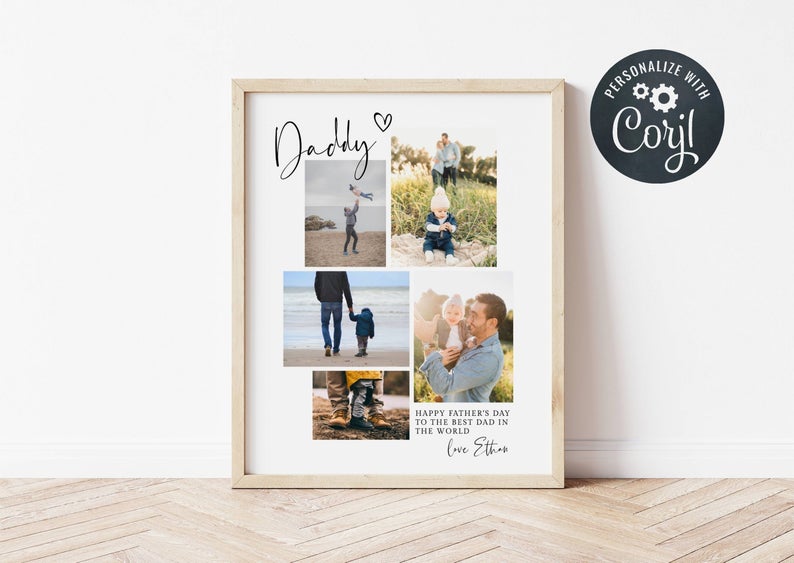 Wall arts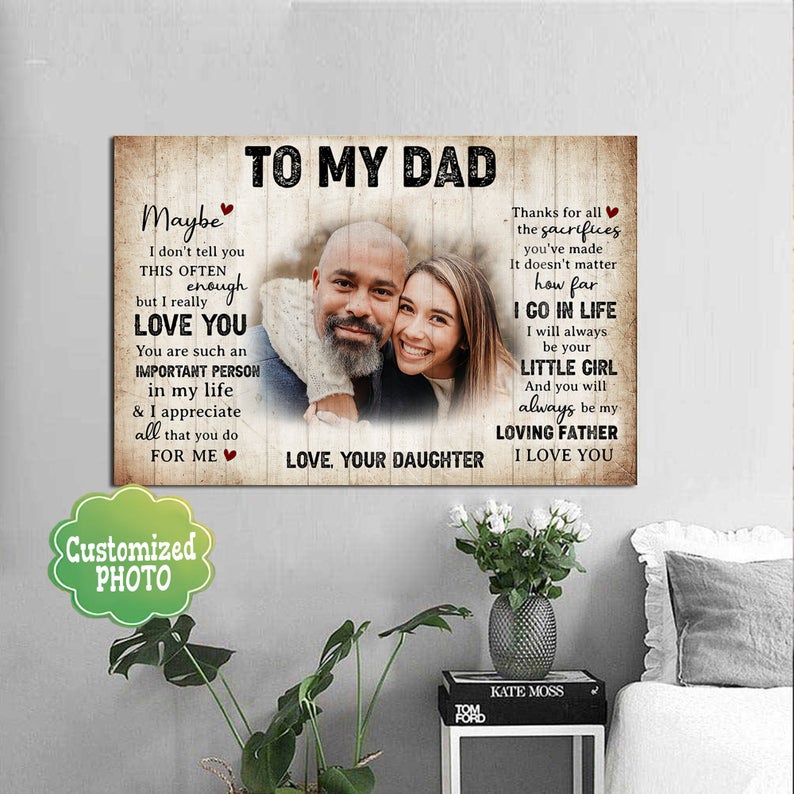 Canvas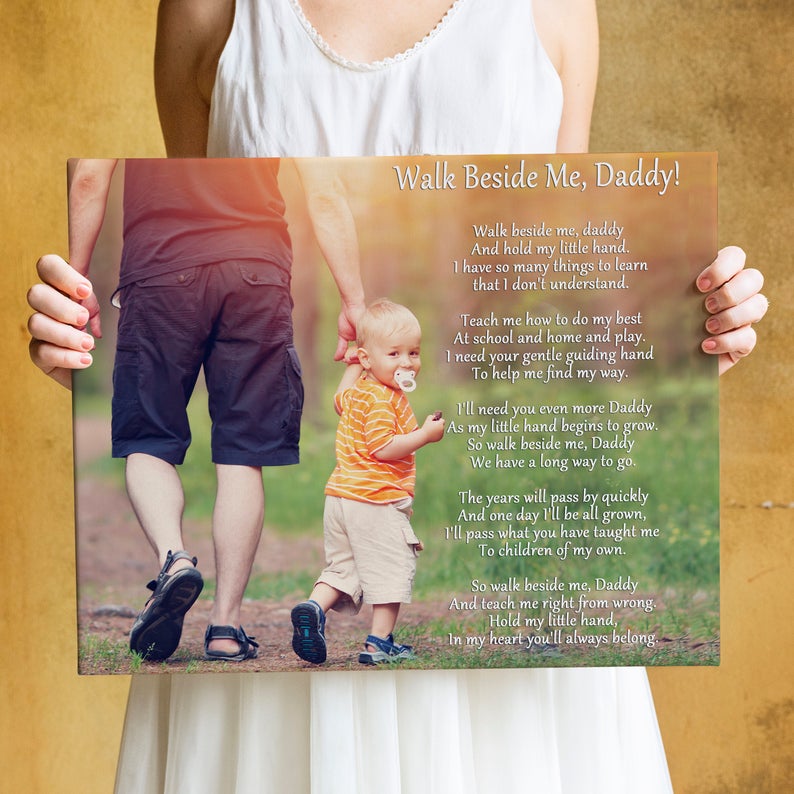 Decals and stickers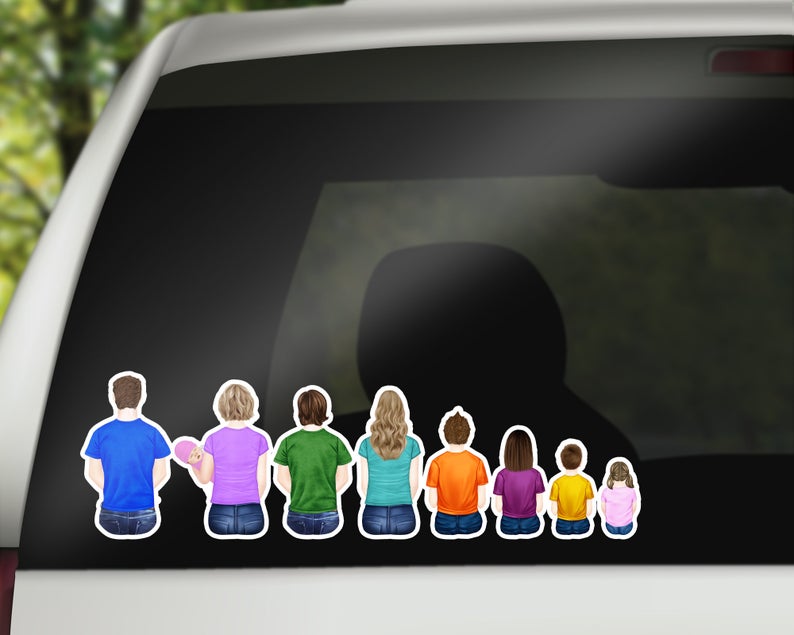 Posters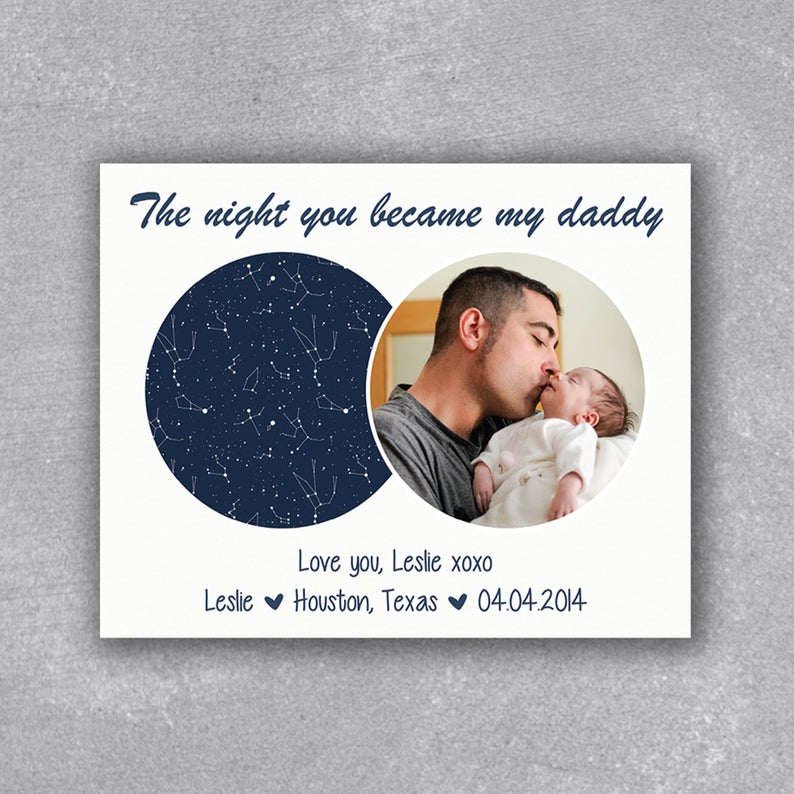 3.5 Sportswear And Sport Gear
Dads can be the one who is active, open to outdoor activities and…the gym! There are many clothing items and sports gear for you to launch for your customers. For example: 
Swim trunks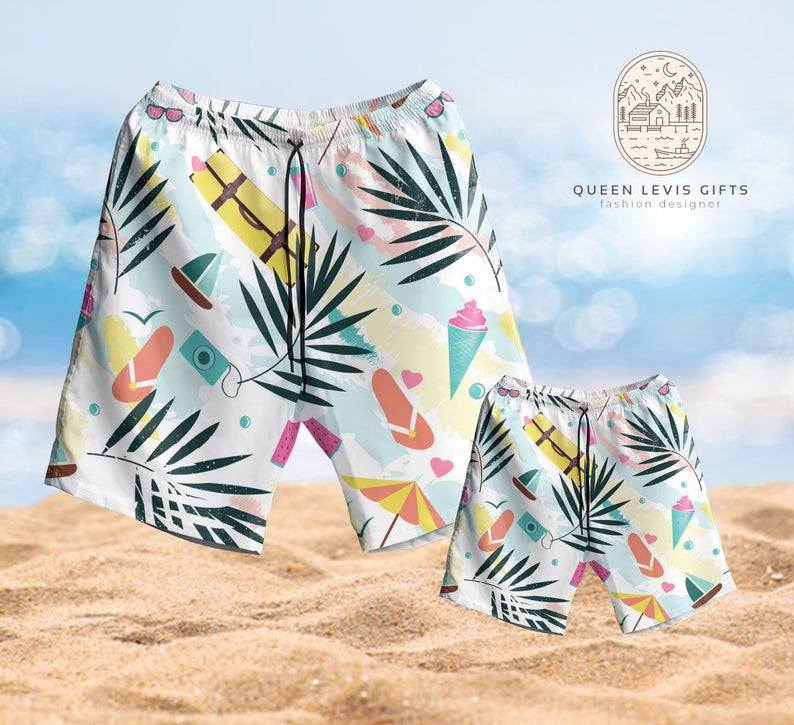 Tank Top, Joggers, Men's Sneakers, Baseball Cap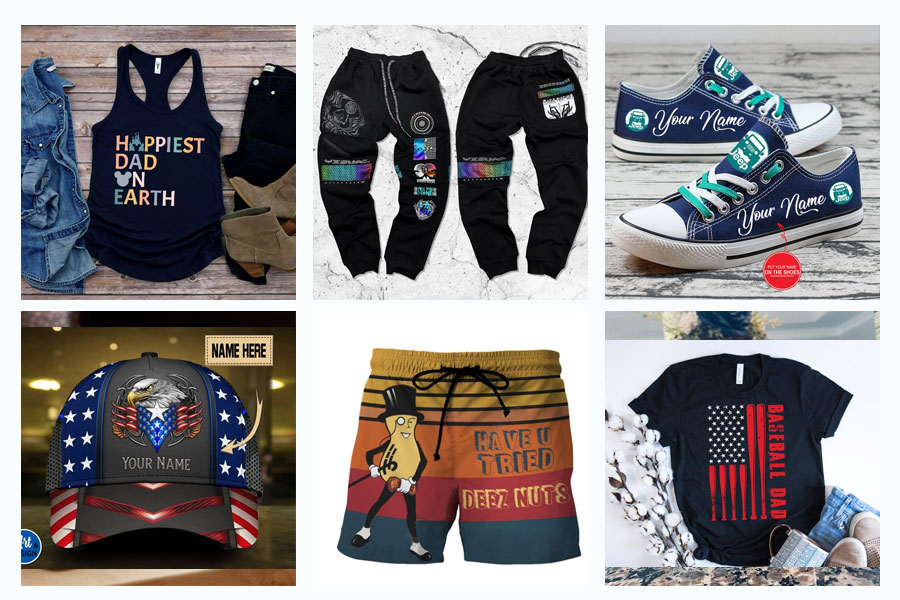 3.6 Customized Furniture
If a customer's Dad is a person who cares about the aesthetics of his or her house, you can consider launching some personalized items, such as: 
Pillowcase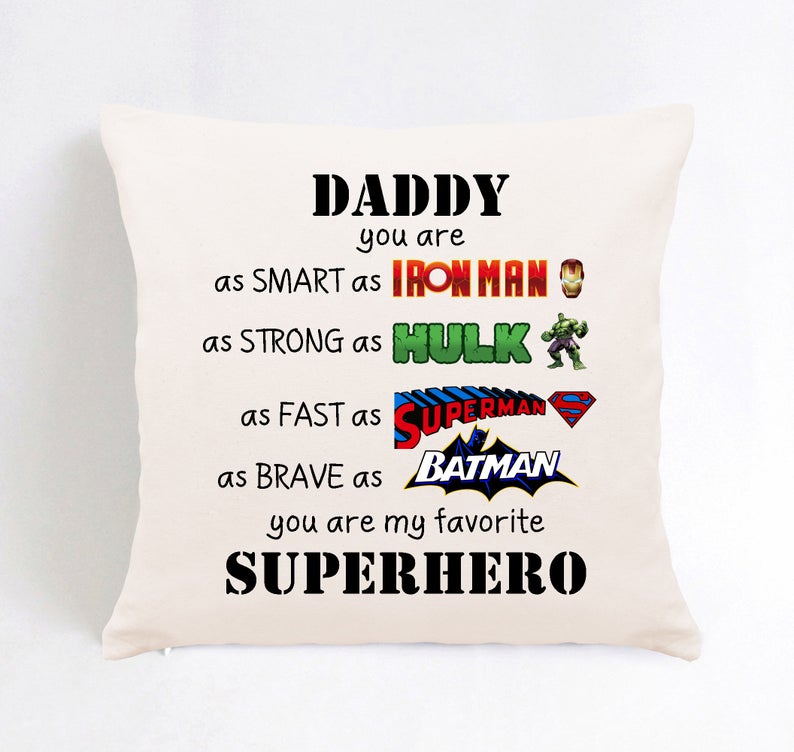 Bedding set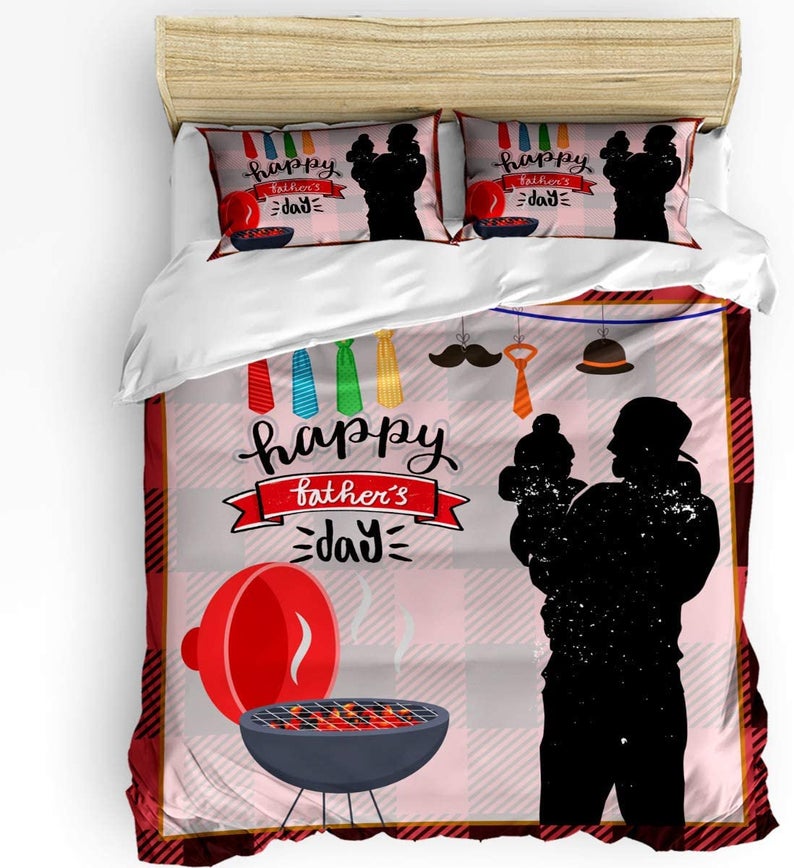 Cushion cover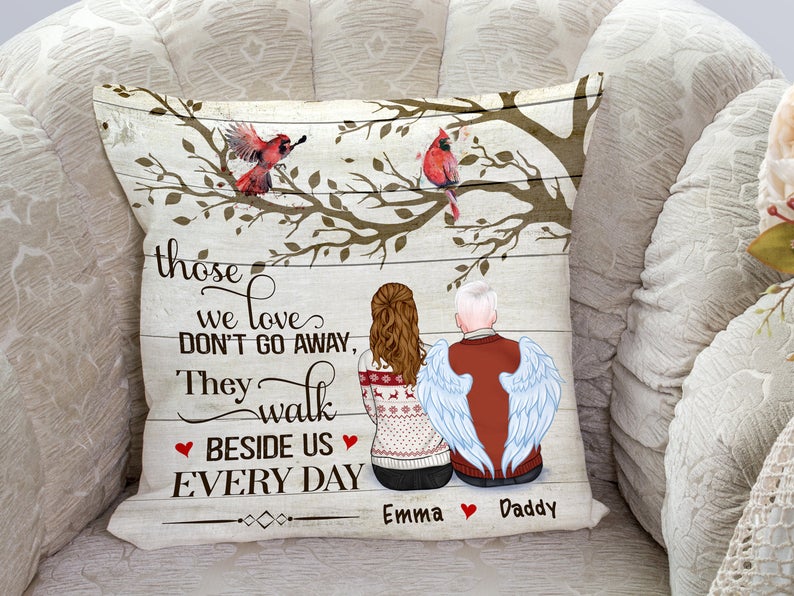 Blankets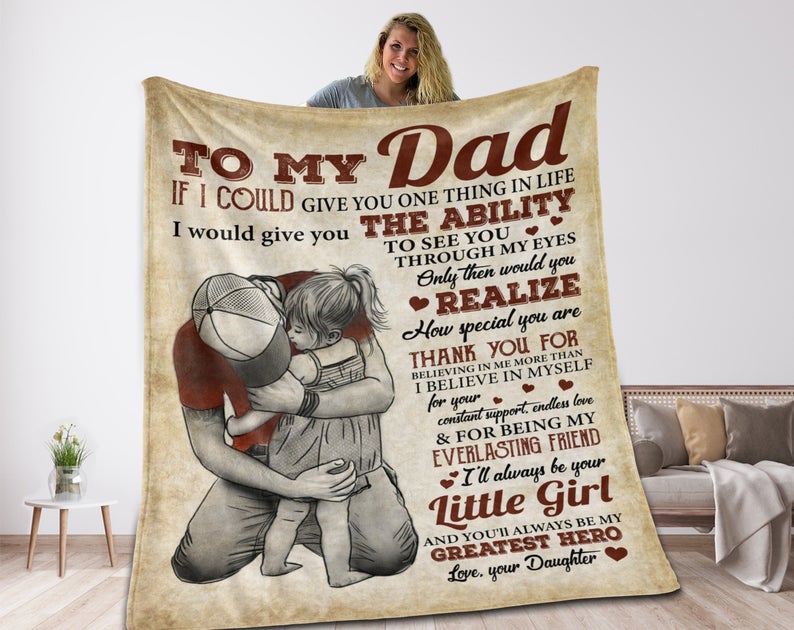 3.7 Kitchenware
For Dads who love cooking and decorating their kitchen, you can choose kitchen and dining supplies as gifts on Father's Day. Some suggestions are: 
Apron
Oven Gloves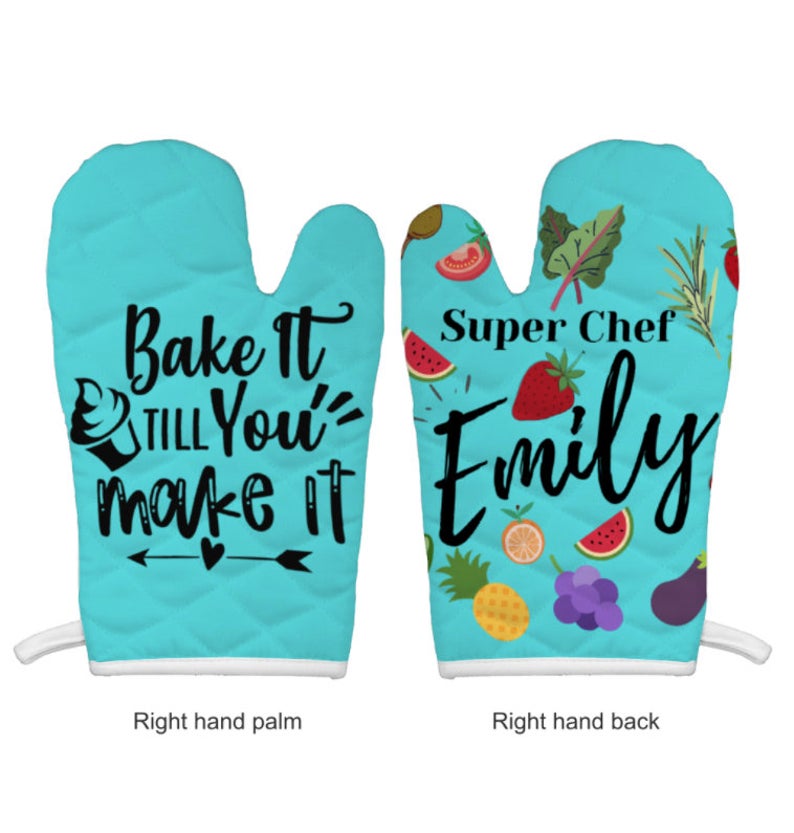 3.8 Other Personal Items 
There are other gift ideas that customers' Dads may love. You can offer them: Face Masks, Bracelets, Rings, Keyrings, Bags, …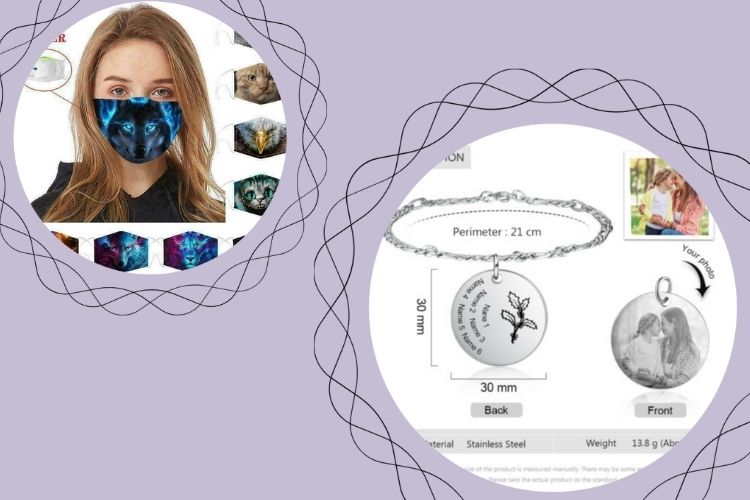 Before choosing niches, remember to target your audience by age group, country, and language since each nation has a different Father's Day. Now we will move to the main part of this article – what do you need to prepare for your marketing campaign to boost sales on this holiday? 
4. Tips To Boost Sales On Father's Day
There are several tips you can apply to your business model, however, we have selected the best 10 tips for you to take references. Check out those bullet points to grasp a basic idea of what you should do on Father's Day to increase sales!
4.1 Prepare In Advance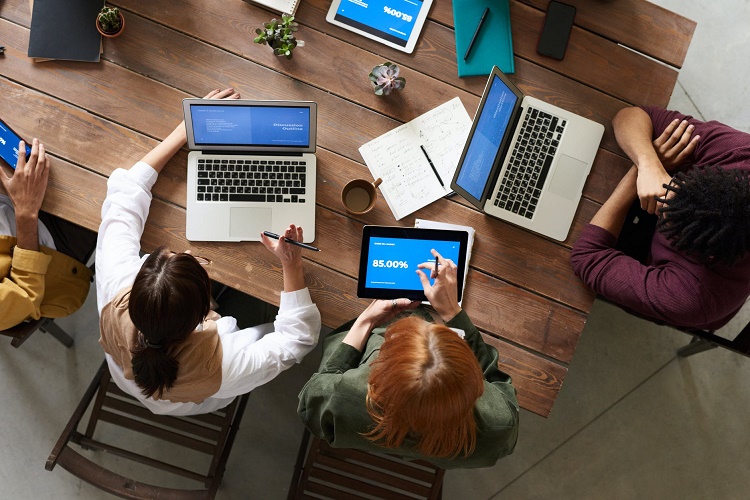 As there will be not only you but also other competitors who want to boost sales on this festive occasion, you have to be one step ahead of them. You can consider: 
Re-analyze data

: this helps you acknowledge your previous mistakes and correct them.

Select campaigns to run

: Do not try to apply as many campaigns as possible, choose the most suitable ones.

Create a timeline for each campaign

: so that you can easily catch up with your business performance

Test your website performance

: whether it can display stuff you wanna show up to your customers or not.

Prepare Materials

: Not only products to sell, but also freebies, gifts, etc.

Be ready for a competitive season: Keep a cool head in every situation.
4.2 Daily Father's Day Content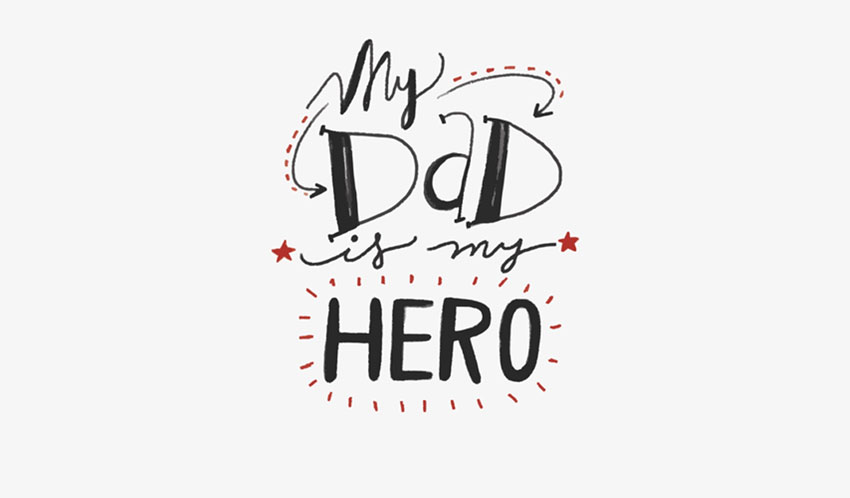 Utilize your social media channels and post interesting and wholesome posts related to Father's Day so that you can: 
Remind customers

about the upcoming holiday

Provide information about Father's Day

→ Create a festive feeling towards customers

Stir up customer's emotions

with beautiful stories, videos, images about the influence of Fathers.

Suggest products

from your website as gifts for Fathers.
4.3 Run A Father's Day Contest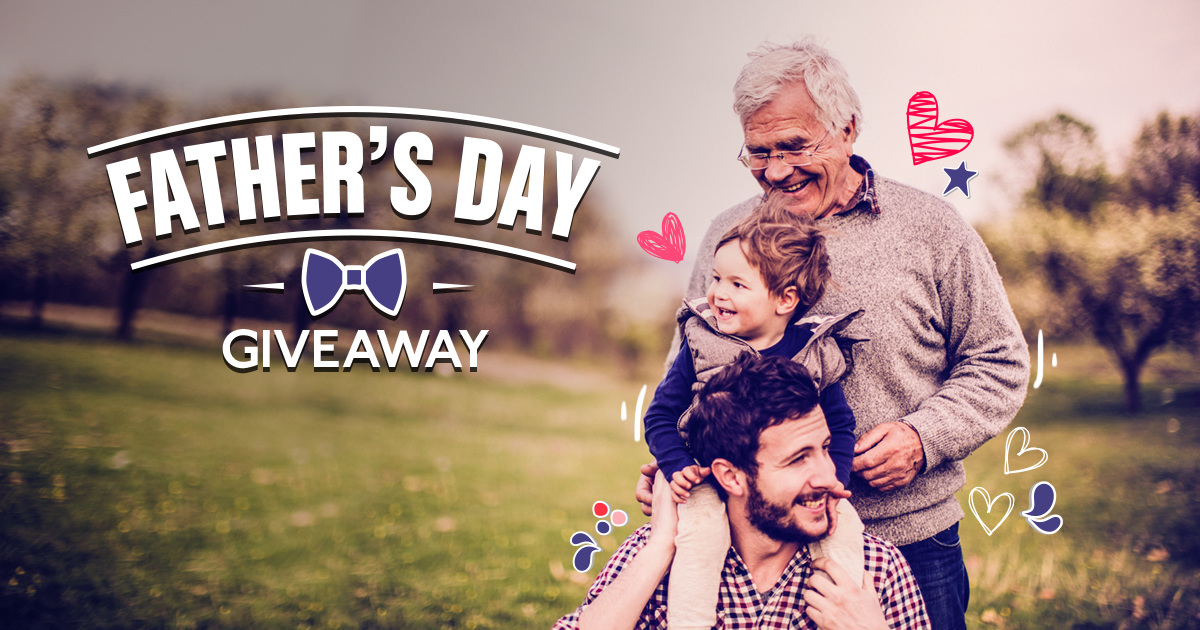 Another way to provoke customer's happiness when it comes to holidays is to run a contest and convince them to join you and they can earn valuable rewards. You should: 
Raise the excitement

towards customers about the holiday

Offer your products as rewards

for the winners, enhance the curiosity of your target audience.

By encouraging them to like, share, comment

to be the winner, you can also raise brand awareness and discover new customers
4.4 Discounts And Freebies
Everyone likes free things, so why not offer customers freebies and discounts so that they can pay more attention to your service. Here are some tips for you to be profitable in this marketing campaign: 
Do the Math

: Which products should be a gift for customers but can be profitable to your business? 

Limited time Offer:

Set a deadline for your "up to 30%, 50%, 70% sales" so that customers are aware of the time.

Coupons for next time purchasing

: this helps you retain your target audience.

Announce to customers

via various channels: email, social media, etc.
4.5 Put together "Father's Day" bundle packages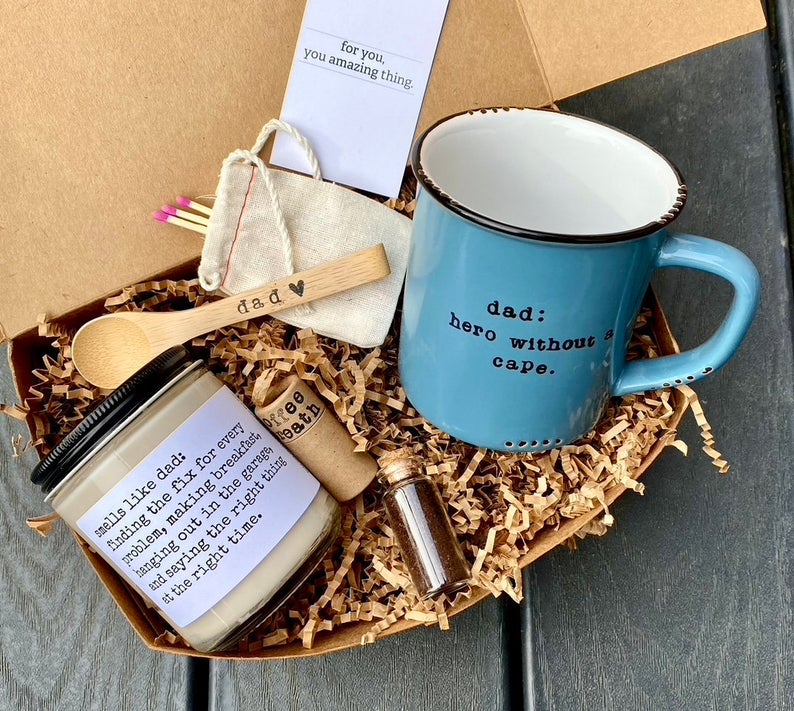 Making bundle packages for similar product types can benefit customers who do not know which merch to buy for their Dads, so they will take your bundles into account, thus helping you sell more products. For Print-on-demand businesses, it is advantageous that they do not have to check their storage, and only print products when ordered.
4.6 Email Marketing to your customers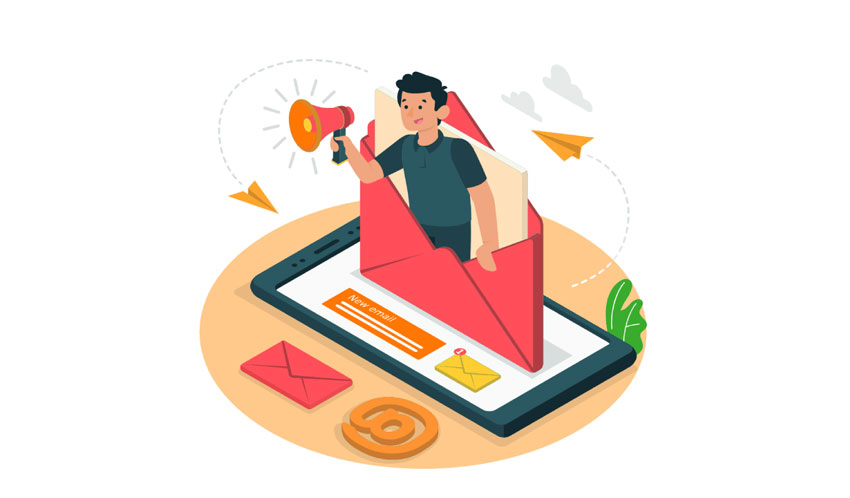 Do you know that there are higher chances that customers will click on your website through emails than social media posts? Therefore, it is necessary to build a marketing email campaign. You can start with: 
Make a list of contact
Write an email

with compelling content, eye-catching designs.

Offer free shipping, first-order discounts

if they click your website via emails

Careful if your mails are in the junk box

: you have to make plans for this, or else your information cannot be sent to your customers.
4.7 Collaborate with Influencers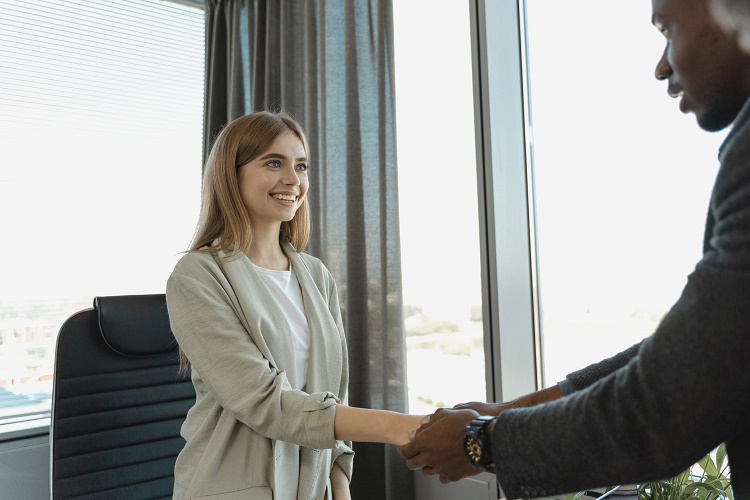 One suggestion to enhance the reputation for your brand and advertise your products is to collab with social media influencers. Consider: 
Make a list of influencers you want to work with, whose goals and target audience is the same as yours.
Create a win-win platform so that both you and the influencers can be beneficial after the campaign.
Plan ideas and content

with them.

Sponsor gifts

(from your products) to the influencers.
4.8 Offer Gift Guide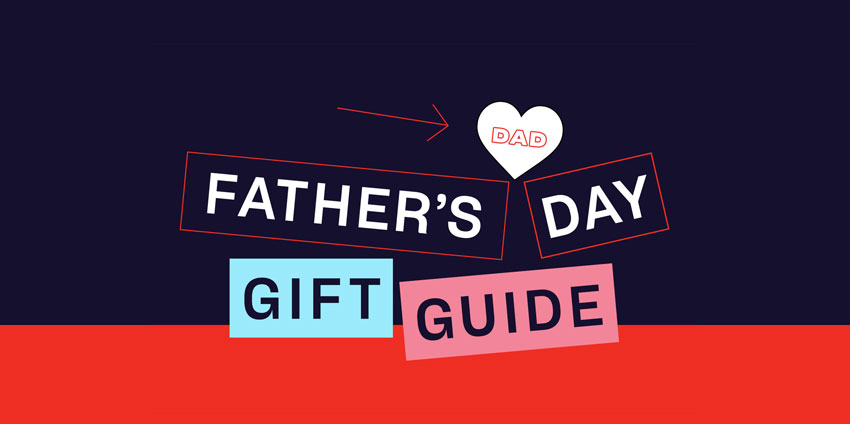 Creating a gift guide on your blog can show your customers that you notice their feeling and want to improve their shopping experience. How to create a holiday gift guide, here are some suggestions: 
Share your blog on social media

to announce your gift guide.

Create trendy and Father's day related content.
Display your most popular products

on your gift guide blog to raise customer's attention.

Cooperate with your customers

to make a gift guide: help you understand what they demand and you can provide suitable products to them.
4.9 Partner Alongside Another Organization
Just like collaborating with influencers, you can also discuss with another business to increase sales on Father's Day. However, remember to: 
Avoid competitors

who sell the same product types. 

Work with non-profit organizations

: you can utilize communication support from them or become their sponsor.

Create a win-win situation

so that both organizations can share the same value.

Test Your customer's behavior:

whether they like this collaboration or not, and how to improve their positive feeling towards the two businesses.
4.10 Run Ads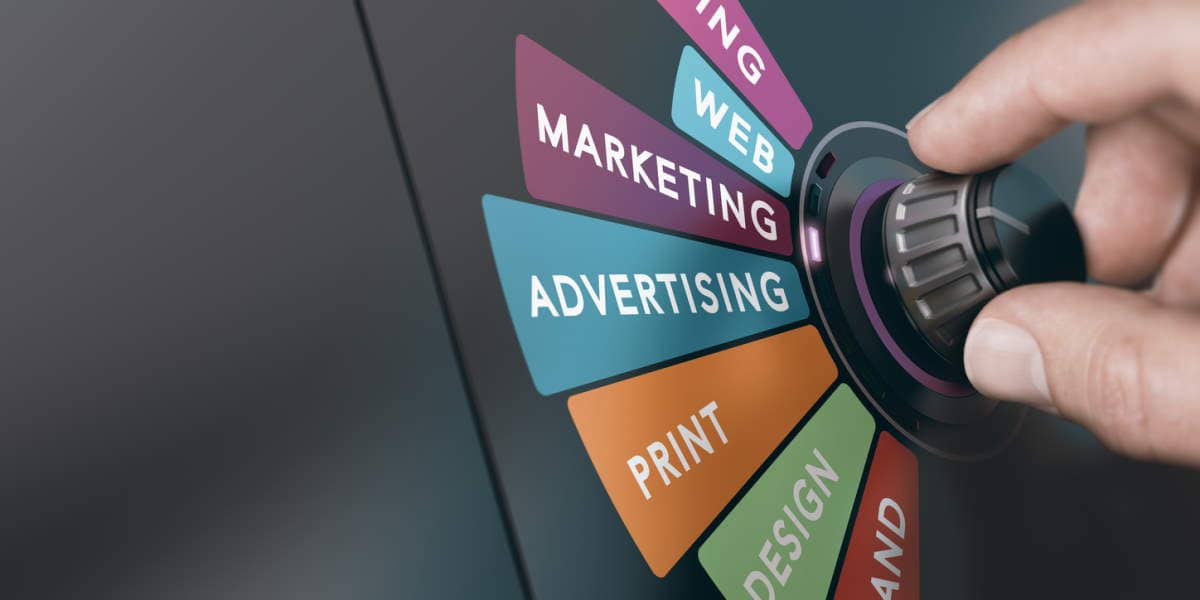 Last but not least: Run ads through various channels to approach your target audience. Before starting this campaign, you should: 
Set realistic goal
Choose your channels: Facebook, Instagram, Twitter, Pinterest, etc.
Select target audience demographics
Consider how much budget

you will spend for running ads

Set due date

for your campaigns, how many days for running ads

Double-check every step

!
Final words 
Whether this print-on-demand business is successful or not depends on you and your team. Our advice is to keep yourself up-to-date to catch the latest trend to apply to your marketing campaign as well as be highly alert of the COVID19 Information so that you can Boost sales Father's Day for Print on demand conveniently! Best of luck!