Selling on Amazon seems like an easy way to make money, but understanding its pricing structure is not as effortless as you think. As there are different types of Amazon selling fees depending on which option you choose.  
In this detailed blog, we will cover everything you need to know concerning Amazon selling fees – what they are, how they work, and more. So that you can better know the costs correlated and more accurately determine if selling on Amazon is a viable opportunity for your business. Let's get started! 
1. Seller fees 
There are two types of Amazon accounts, which are individual and professional. This leads to different Amazon selling fees. 
1.1 Individual seller
An individual seller account on Amazon is where you can create by registering with your real name and personal information. With an individual account, you're in charge of tax collection and remittance in most states. 
The Individual seller account allows you to list up to 40 items in a 12-month period. Besides the referral fees, sellers must pay $0.99 for every transaction made. However, the drawback of this account type is that sellers cannot access Amazon's selling features such as sponsored ads, product categories, and other robust tools.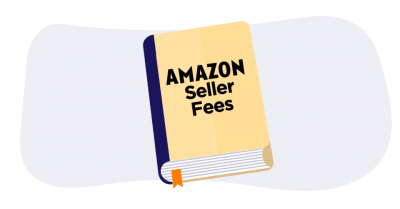 1.2 Professional merchant 
As a professional seller, you have to pay a fixed monthly subscription fee, which is $39.99. This account allows you to sell unlimited products per month. Professional sellers also get access to tools and resources that non-professionals don't get, including detailed sales statistics for all the inventory, special labels for fulfillment, advertising, offer promos and much more. If you're planning on selling products proficiently at Amazon, professional seller's status is worth paying for in order to grow faster.
Amazon selling fees – two plans comparison:
Seller account feature
Professional
Individual

$39.99 monthly subscription fee

Yes

No

$0.99 per-item fee when an item sells

No

Yes

Create new product pages in the Amazon catalog

Yes

Yes

Manage inventory using feeds, spreadsheets, and reports

Yes

No

Manage orders using order reports and order-related feeds

Yes

No

Use Amazon Marketplace Web Service to upload feeds, receive reports, and perform other API functions

Yes

No

Amazon-set shipping rates for all products

No

Yes

Seller-set shipping rates for non-Media products

Yes

No

Promotions

,

gift services

, and other special listing features

Yes

No

Eligibility for listing placement in the

Featured Offer

Yes

No

Utilize

Amazon Business

features to create pricing and offers unique to business customers.

Yes

No

Ability to calculate U.S. sales and use taxes on your orders

Note: If enrolled in Tax Calculation Services, see Upgrade / Downgrade and Tax Calculation Service before you switch your account to an Individual selling plan.

Yes

No

Access user permissions/grant access rights to other users

Yes

No

Ability to claim certifications that are recognized by Amazon

Yes

No
Source: Amazon
2. Sale-related fees 
The Amazon selling fees below are applicable for all types of sellers. 
2.1 Referral fee 
Amazon charges referral fees on its marketplace for all categories other than media, apparel, or jewelry. For these three categories, Amazon charges a fixed-per-item fee that varies based on category and product type. As a result, referral fee percentages vary by category but range from 6% to 35%. Amazon also collects referral fees when you purchase items through seller ads or via Alexa skills. 
The detailed referral fees of Amazon are displayed below 
Categories
Amazon deducts the greater of the applicable referral fee percentage or applicable per-item minimum referral fee.
Referral fee percentages
Applicable minimum referral fee 

Amazon Device Accessories

45%

$0.30

Baby Products 

(excluding Baby Apparel)

Total sales under $10, 8%

Total sales over $10, 15% 

$0.30

Books

15%

—

Camera and Photo

8%

$0.30

Cell Phone Devices

8%

$0.30

Consumer Electronics

8%

$0.30

DVD

15%

—

Electronics Accessories

Total sales under $100, 15% 

Total sales over $100, 8% 

$0.30

Furniture & Decor

Total sales under $200, 15%

Total sales over $200, 10% 

Note: Mattresses will be charged 15% regardless of price point.

$0.30

Home & Garden (including Pet Supplies)

15%

$0.30

Kitchen

15%

$0.30

Major Appliances

Total sales under $300, 15%

Total sales over $300, 8% 

$0.30

Music

15%

—

Musical Instruments

15%

$0.30

Office Products

15%

$0.30

Outdoors

15%

$0.30

Personal Computers

6%

$0.30

Software & Computer/Video Games

15%

—

Sports excluding Sports Collectibles)

15%

$0.30

Tools & Home Improvement

15%, except 12% for base equipment power tools

$0.30

Toys & Games

15%

$0.30

Unlocked Cell Phones

8%

$0.30

Video & DVD

15%

—

Video Game Consoles

8%

—

Everything Else

15%

—

Categories Requiring Approval

Referral fee percentages
Applicable minimum referral fee

3D Printed Products

12%

—

Automotive & Powersports

12%, except 10% for tires and wheels products

$0.30

Beauty

Total sales under $10, 8%

Total sales over $10, 15% 

$0.30

Clothing & Accessories

17%

$0.30

Collectible Books

15%

—

Collectible Coins

See

Category Requirements

for referral fees.

Entertainment Collectibles

See

Category Requirements

for referral fees.

Fine Art

See

Category Requirements

for referral fees.

Gift Cards

20%

—

Grocery & Gourmet Food

Total sales under $15, 8%

Total sales over $15, 15% 

—

Health & Personal Care (including Appliances)

Total sales under $10, 8%

Total sales over $10, 15% 

$0.30

Industrial & Scientific 

12%

$0.30

Jewelry

Total sales under $250, 20%

Total sales over $250, 5% 

$0.30

Travel Accessessories

15%

$0.30

Shoes, Handbags & Sunglasses

Total sales under $75, 15%

Total sales over $75, 18% 

$0.30

Sports Collectibles

See

Category Requirements

for referral fees.

Watches

Total sales under $1500, 16%

Total sales over $1500, 3% 

$0.30

 
Source: Amazon
2.2 Variable closing fees 
The variable closing fee is only applicable for sellers in the media category, including software, video game, computer games, games accessories, etc., which is $1.8 per item. 
3. FBA fees 
Amazon's fulfillment by Amazon (FBA) program is a service that helps Amazon sellers send their products to customers. It's become an extremely popular way for new and experienced sellers to ship their items as it's one of Amazon's fastest-growing programs. And shipping fast has been a priority for Amazon since its inception. 
Simply speaking, if you choose to go with Fulfillment by Amazon, Amazon will handle and ship your products for you. Let's discover Amazon selling fees under the FBA model. 
Learn more information about Amazon FBA through this link. 
3.1 Amazon Selling fees – FBA fees 
FBA fees are based on your product's size and weight, with the calculation as below.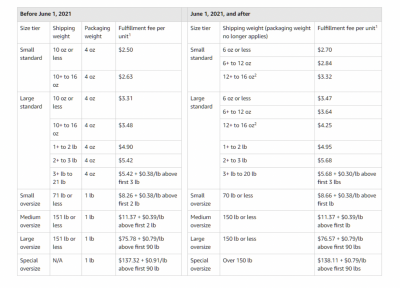 One thing to note is that special items, including clothing and lithium batteries, are extra charged $0.4 and $0.11 respectively. 
3.2 Storage fees 
If you're thinking about using Amazon FBA for your own eCommerce site, it's important to know about Amazon storage fees. Storages fees have two types: monthly and long term.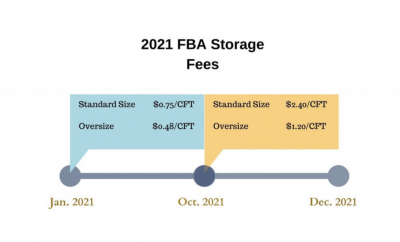 For items stocked for more than 180 days, Amazon charges $6.90 per cubic foot of storage; for more than 365 days, Amazon charges $0.15 per unit.
3.3 Other FBA fulfillment fees 
If you wish to remove your products due to the following reasons: nearly cleanup deadline, damaged, stranded inventory, etc, you will be charged removal fees.
Manual Processing Fee: $0.10 per unit, $0.15 during peak season (Oct to Dec). 

Planned Prep Service Fee: from $0.5 to $2.3 

MCF Branding Fee: $0.7 per box 

Label Service Fee: $0.3 per unit 

Return Fee: $3.9

Small and light fee: from $2.16 to $2.7 based on size and shipping weight. 
4. FBM fee
Fulfillment by Merchant means sellers have to do their own pick, pack and shipping. If you are choosing the FBM model, besides some fees you have to pay such as referral fee, professional account fee (optional), you have to pay for shipping and other things if needed.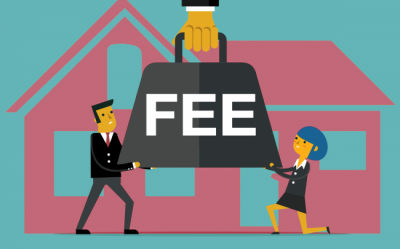 To be more specific, if you are a professional seller, you can set your own shipping rate. However, within the Individual selling option, the shipping rates are set by Amazon, so you may need to pay for the differences yourself if not calculate them into the products' prices. 
5. Advertising fees 
For businesses, advertising is compulsory in order to reach potential customers and increase sales. Therefore we should put Amazon selling fees regarding advertising into account. There are three core sorts of Amazon PPC ads: sponsored products, sponsored brands and product display ads. 
Whether you're paying for sponsored products, seller ads or click-to-buy ads, Amazon will charge a fee. There is one main Amazon advertising fee, which is used to cover costs associated with delivering performance-based ads. The charges will differ depending on whether you choose cost per thousand impressions (CPM) or cost per click (CPC) models.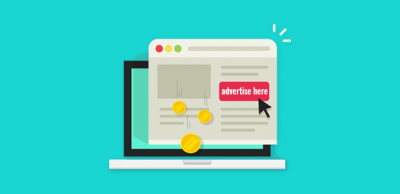 Normally, the CPC costs $0.02 – $3. However, the rates can also vary depending on your target market, bid type and ad schedule. For example, some small businesses may only pay $0.01 for CPM, while larger companies may end up paying more than $10 for CPCs. There's no need to panic over these costs, though since they often work out at pennies per day. Your advertising efforts should soon begin to pay off. 
For sponsored products and product display ads, sellers pay a cost per click (CPC) – the higher your bid, and thus your CPC, is determined by your target customer. The minimum CPC varies based on what kind of offer is made: $0.10 for mobile devices and $0.30 for desktop computers. For display ads or what Amazon calls inventory ads that appear at the lower right above related products on search pages, sellers pay $2 per day per product ad displayed and $0.35 per daily ad impression you receive.
6. Miscellaneous Amazon selling fees  
Amazon selling fees do not stop there. Other miscellaneous fees you should consider are listed below. 
6.1 High volume listing fee
Selling high volumes on Amazon can be a really great thing, as high-volume sellers get better placement on product pages and access to other perks. The only downside is that those perks come with a pretty steep price, Amazon's high-volume fee. Sellers must pay $0.005 per ASIN. However, if your product list does not exceed 100,000 items, you do not have to pay this fee. 
6.2 Refund administration fees 
Refunds can be one of your most significant expenses when selling on Amazon. If you have a change of heart and decide to refund a customer, you will pay an additional 20% of the sales price in refund processing fees. 
Additionally, if a refund causes a customer to become negative due to a decrease in their order, then you will pay 20% of the refunded amount, or $5. Essentially, when it comes to refunds, there's no such thing as free money. Even if it's your own funds, you're refunding back. Plan ahead and add in these costs when setting prices for your items.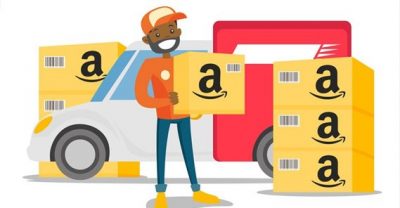 6.3 Rental book service fees 
When you have a book rental service on Amazon, you will pay $5 rental fee per book. The fee will be charged when the order is shipped. 
7. Amazon Selling Fees FAQs
In this part, we will answer the most asked questions regarding Amazon selling fees. 
7.1 How to reduce Amazon FBA fees? 
The best way to reduce Amazon FBA selling fees is to keep an eye on what you're spending and actively manage your inventory pricing. To reduce Amazon selling fees regarding referral, make sure you set your price to cover all associated expenses plus a little extra profit. In our experience, if you know what other sellers in your category are charging for similar products, try to price it about 10% higher than them without going too far above market value.
7.2 How Fast Do Amazon Sellers Get Paid?
Amazon sellers can get paid extremely quickly. In some cases, Amazon will even pay you faster than your bank. They give you 60 days to sell and ship an item, and once it's sold, Amazon will transfer your earnings into your account. From there, you can move money to your bank or use Amazon's own payment system. 
You'll also want to pay attention to how much it costs to process payments on Amazon. If their rates aren't competitive with other options, you could be leaving significant profits on the table by using their payment processing options that come from outside of Amazon.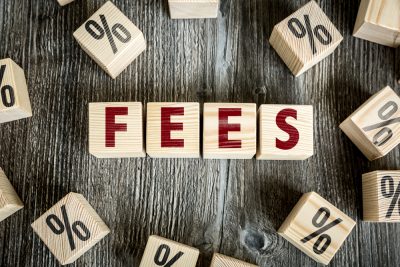 7.3 Does the FBA fee preview include the referral fee?
No, they are separate. The FBA fee preview does not include referral fees because they can vary based on whether you sell in your country or not and whether you have an existing account or opening a new one. You can learn more about referral fees in our overview of Amazon's FBA program. 
If you already have an existing account with Amazon, you can also look at your individual seller account to see your referral fee. You need to make sure that there's no upcharge for processing these orders. Since that would eat into any profit, you might be making from being able to sell items on Amazon.
8. Wrapping Up
If you're new to retailing on Amazon, it can be tricky to figure out how much it will cost you to list and sell your products. Amazon's fees are unique, in that they can vary quite drastically depending on the type you use. Hopefully, we have provided you everything you need to know about Amazon selling fees and how to take control of them to maximize your profits!
If you are still confused, leave a comment below and we will reply as soon as possible!