If you are currently an Amazon seller, you must have heard about the Amazon Buy Box and how to compete with other print-on-demand retailers to gain awareness as well as attract potential customers. 
Or, if you have not sold things on Amazon before, this article will provide some interesting information about the Amazon marketplace and the functions of the Amazon Buy Box. 
Let's begin!
1. Amazon Marketplace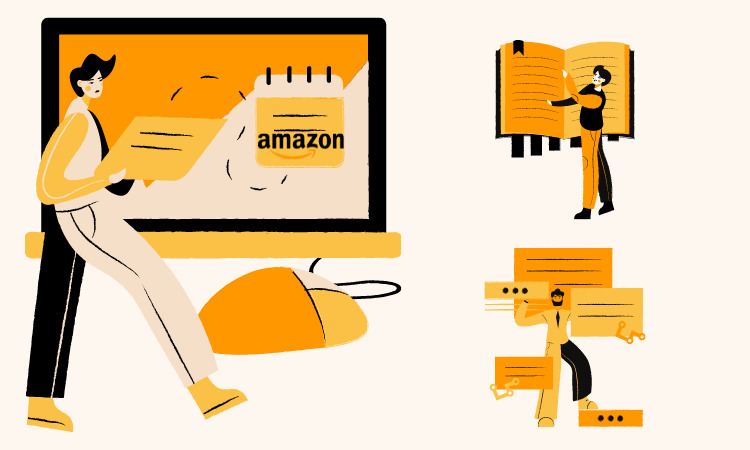 Amazon is an eCommerce company operated to help over 9.7 million third-party sellers worldwide launch new or used products on Amazon Marketplace alongside Amazon's regular merchandise. Wholesale, private label and retail arbitrage are three main paths sellers can apply on the Amazon Marketplace.
If someone wonders about Amazon's level of competitiveness, we would say that it is the Amazon Buy Box that decides this factor. More precisely, Amazon's 82% sales go to the Buy Box, and the share of mobile purchases is considerably greater.
So, what exactly is Amazon Buy Box? Why do you need to know about it? How can you achieve it? The following sections will explain everything thoroughly:
2. What is Amazon Buy Box?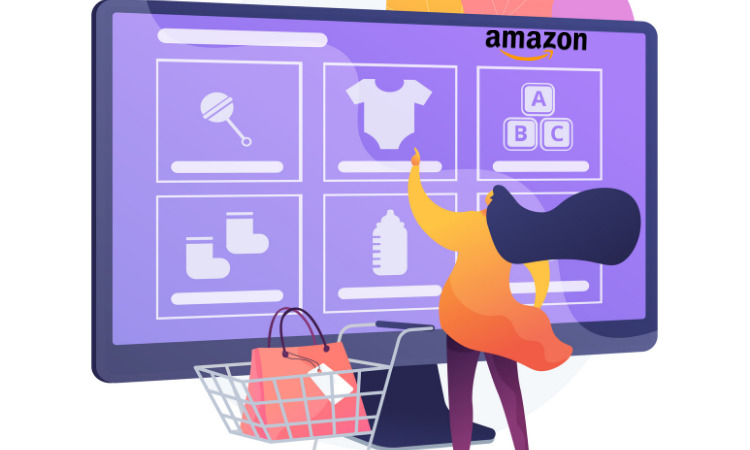 According to Amazon's description, Amazon Buy Box includes a product detail page, enabling customers to purchase what they need by putting goods in their shopping carts. Specifically, there are three ways for customers to add items: 
in the Amazon Buy Box, Click on the "

Add to Basket

" button.

Browse the "

More Buying Choices

" box. The top certified sellers who are the Buy Box's winners will be displayed in this box so that people can clearly see them. Customers then will click the "

Add to Basket"

button next to the retailers they like to purchase. 

Access the link "

used and new

" – this is also where the remaining sellers (who cannot win the Amazon Buy Box) appear. Customers then will browse for seller offerings and click on the "

Add to Basket

."
So, what makes Amazon Buy Box so competitive that everyone hunts for it?  
First and foremost, Amazon's key feature is that numerous merchants can start selling similar products. To be more precise, if your items are more special than your competitors, there are chances that you can win the Amazon Buy Box. 
What's more, you have to be eligible to be a Buy Box candidate as well as own excellent metrics if you want to win. In order to improve your performance and raise your chances of winning the Buy Box, the best tip is to understand the way Amazon's algorithms work – this will help you a lot in beating other competitors, and we will discuss those algorithms later.
3. Why Do Sellers Need Amazon Buy Box?
Maybe some of you would have a mindset that rather than trying to achieve the Amazon Buy Box, we can apply other methods to our business but still gain profits. Below is a general explanation of why you should become an Amazon Buy Box winner while accessing various benefits: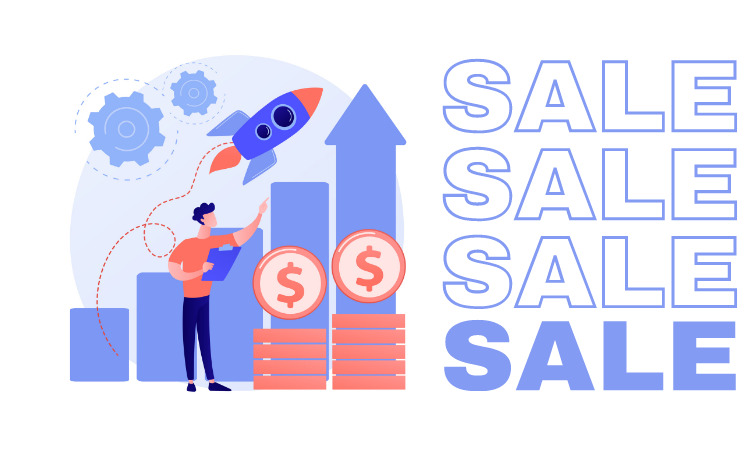 3.1 Increase Sales
Obviously, the Amazon Buy Box is created to give the customers the best experiences by providing detailed information of top sellers with top products, among other similar items. 
In other words, if you are a seller who has the product listing in the Buy Box, you will probably generate higher sales than your competitors. The more chances you are the Amazon Buy Box winner, the more sales you can boost in the overall avenue. 
3.2 Attract More Customers
Most customer's shopping behaviors will be looking at the highest-rated shop to purchase products, and the Buy Box is giving you an excellent opportunity to retain more customers to your shop. 
Furthermore, the majority of Amazon's customers would prefer to use the mobile app for shopping rather than the leading site. There is thus less likelihood of your product being viewed than it is on the main website if it does not display in the mobile Buy Box.
3.3 Build Brand Awareness
Some of us might be already aware of the great benefits that brand awareness brings to our business. Generally, you can build your brand equity while keeping your brand top of mind with your existing and potential audiences, automatically marketing through word of mouth, and increasing both sales and customer loyalty. 
Consumers on Amazon mostly know about your shops or your products through the Amazon Buy Box. By winning it, you can build relationships with more customers, generate new leads and raise loyalty towards your service.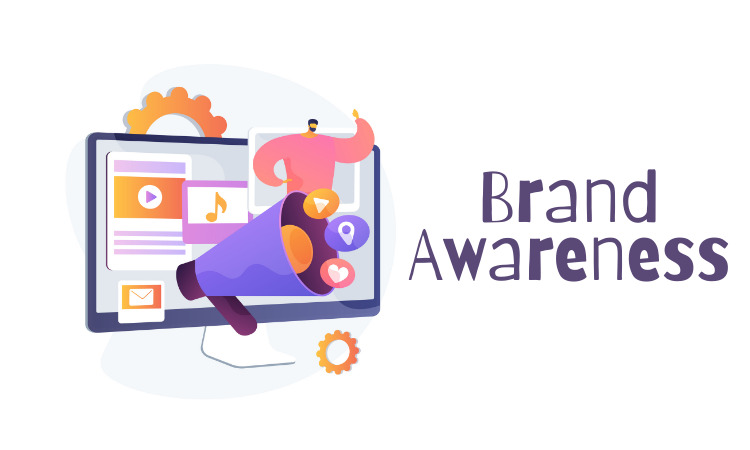 3.4 Have More Motivations and Creativity Boost 
When competing for the Buy Box, personally, the print-on-demand business will have more advantages to show off their talent and creativity in producing one-of-a-kind products among other retailers. 
For the same T-shirt item, people would love to visit a shop with various personalized styles and patterns to purchase rather than mass-produced products. Take this chance and utilize your design thinking skills!
3.5 Keep yourself up-to-date with the world
The Amazon Buy Box's winners are those who understand how to make their products unique or extraordinary, which requires you to know how to catch trends, become a trend-setter and acknowledge the customer's shopping behaviors. Therefore, becoming an Amazon Buy Box winner can also help you up-to-the-minute with everyone else as well as approach more customers. 
3.6 Enabled to Create Amazon PPC Ads
Last but not least, Amazon Buy Box also gives you a chance to run advertising so you can approach more target audiences via Amazon PPC Ads.
Amazon PPC, or Amazon pay-by-click, is a service letting sellers bid for specific keywords on the price of the click, and sellers who possess the Buy Box can make sponsored product listings using Amazon PPC.
But you cannot create adverts for the goods if you do not own the Buy Box, yet it is in your listing.
4. How To Win The Amazon Buy Box?
Here we go, the central section that everyone is expecting! Now that you have a fundamental understanding of what the Buy Box is and why you need it, however, in order to make further progress for your business, take a look at some of our best tips to win the Amazon Buy Box: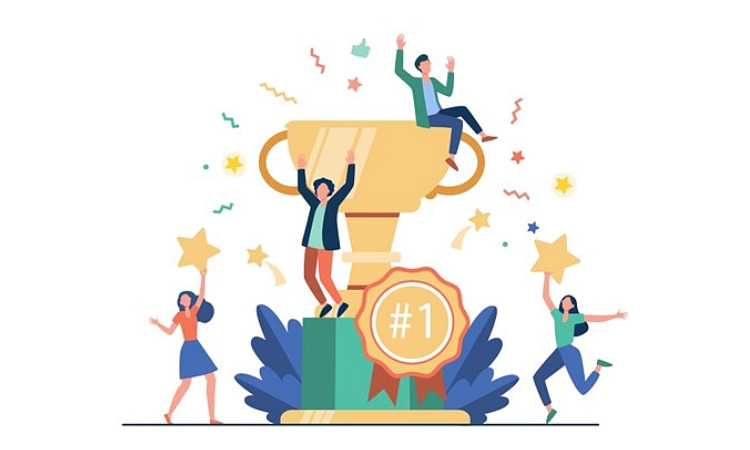 4.1 Become eligible for the Amazon Buy Box
There are two ways to measure whether you are eligible for the Amazon Buy Box or not: 
Sellers who are using the Fulfillment by Amazon (FBA) service are automatically provided a chance to win the Buy Box.

For those who are not FBA sellers, there are some performance metrics that you have to meet in order to stand a chance to be a winner. Particularly:
Own a Professional Account

Have Previous numerous successful sales

Display new products on your shop (second-hand merch has a lower chance of winning)

Stock enough merchandise for competing

Achieve those metrics: fulfillment, landed page, shipping time, order defect rate, feedback, quick customer response, consistently available stock, return dissatisfaction rate, and customer service dissatisfaction rate. 
We will discuss those metrics in particular below. 
4.2 Create a Professional seller account.
It is hard for individual account sellers to have a name on the Amazon Buy Box list or even appear in the organic search results, so create for yourself a professional account to reserve your seat in this competition. 
Additionally, with a monthly subscription charge of $39.99, a professional account can get access to 100,000 free listings, list promotions, and special services. Subsequently, you not only receive the opportunity to win the Buy Box but also experience different premium offers when selling on Amazon. 
4.3 Use Fulfillment By Amazon (FBA)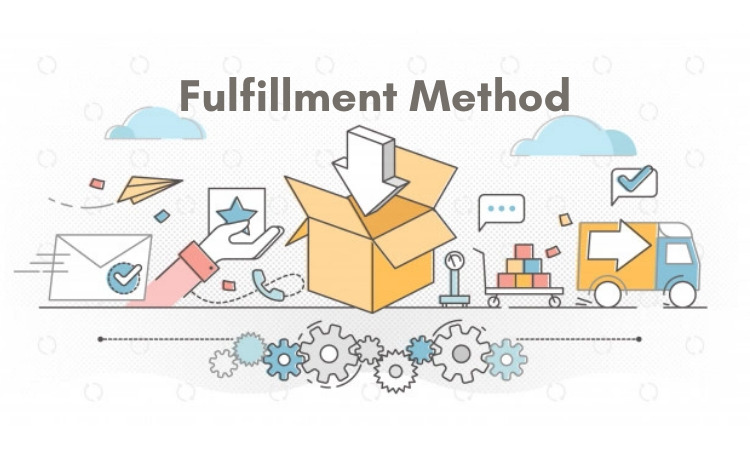 Picking, packing, then shipping – those processes have to be done carefully and professionally to help you achieve the required metrics and gain positive customer shipping feedback. Fulfillment by Amazon (FBA) can handle those steps for you by letting you store your merchandise in the local Amazon warehouse. 
Also, you don't have to worry about customer support, as FBA will help you remove negative feedback based on shipping. This time-saving and cost-effective service will enhance the chance for you to win the Amazon Buy Box. 
However, if you are able to handle the shipping process yourself, you can choose the Fulfillment by Merchant and still be qualified for the Buy Box. Offer several delivery alternatives, including the free shipping of your products. You can also manage your available shipment options on the Central Seller on your current shipping rates and settings page.
4.4 Pay customers' attention to shipping time
Shipping time is the amount of time you need to ship your merchandise to your customer's address, which also influences the opportunity to win the Buy Box. Customers can track the shipping time on the product detail page with a wide range of periods according to their addresses: 0-2 days, 8-13 days, to name a few. 
Offering your products several shipping options, including free delivery, you can administer your available shipping options on your Current Shipping Rates and Settings page in Seller Central.
4.5 Compete and price smartly with your rivals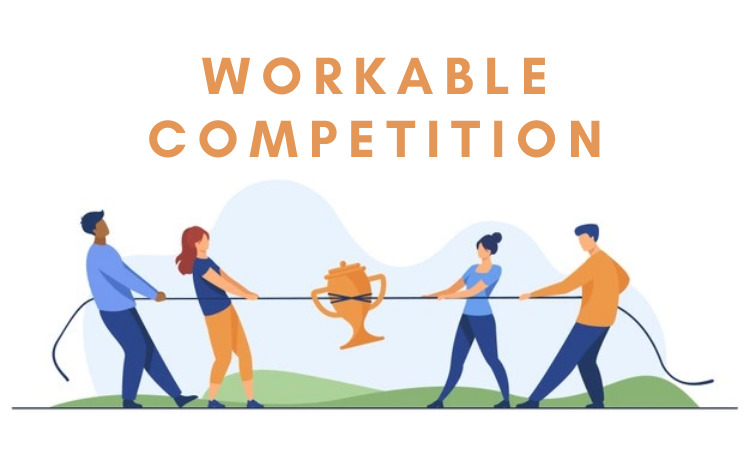 How to chase for the Buy Box in a workable competition with other sellers? 
If you notice and observe gingerly, there are some signs that tell you that your competitors are running out of stock or no customer visiting – the most apparent one would be when no new feedback or no offer is updating from the retailers. Although it may take time for you to "research" other shops' activities, you are getting closer to being the Amazon Buy Box winner. 
In addition, your landed price will also be a factor in competing with your rivals. Take feedback as an illustration for this idea; when the consumers rate your products higher than other retailers, you can choose to price higher and upgrade the quality of the product so that the money they pay will equal the value you bring to your customers. 
This also means your chance of winning the Buy Box is higher since customers put truth in your service and acknowledge your uniqueness. 
4.6 Have Available Stock For Competing
Always keep stock available, as back-ordered will stand a lower chance when hunting for the "winner prize" from Amazon. Prepare your inventory to be adequate or even abundant to serve your customer's needs. And, of course, you cannot win the Buy Box if you have no current stock for a particular product. 
What's more, don't forget to check your stock regularly, especially when receiving an order around holiday times. Keep your stock updated to ensure buyers can't submit out-of-stock orders.
4.7 Provide The Best Customer Service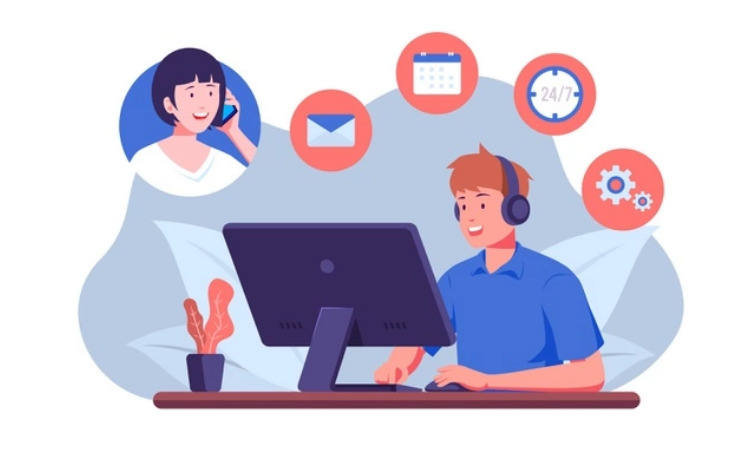 What can we do to offer customer service that can best support our target audience? 
First thing first, increase your customer response speed. If you are not able to check every message immediately, make sure to rent a staff for the replying customer message position so that the shoppers can be informed about your products within 24 hours. 
What's next is about the customer feedback aspect. Avoiding negative feedback is impossible, but shoppers will rate you higher next time due to your attitude. If the mistake is obviously from your shop, sincerely apologize to them and make compensation (in your possibility). 
In case you are "unlucky enough" to meet a bad-mannered or even a scammer, keep a cool head and "think before act" is our best advice. However, don't pessimize the problem and try to switch to a positive tone to respond to your customers. 
Other strategies to put in mind are offering free shipping, speeding up shipment time, creating more discounts or vouchers for loyal customers, and attracting new leads.
Wrap Up
Remember one thing: Amazon Buy Box is just a tool for you to achieve the primary business objectives, which are to generate new leads and customers as well as boost sales. 
There are also alternative options for you to take into consideration if your business is not really in need of the Amazon Buy Box (due to some factors, your budget, for instance). Although they aren't as profitable as the Buy Box, you're still awarded and credited. 
We would love to show you more tips to support your business path of success, so keep updated with our blogs and raise your chance to launch a successful business!