Every job needs motivation or inspiration to succeed, and the Print On Demand business is no exception. In this article, we'd love to give you some Print On Demand stories that will absolutely blow your mind as well as convince you to invest in this industry. 
Let's get started!
1. Why should you launch a Print On Demand Business?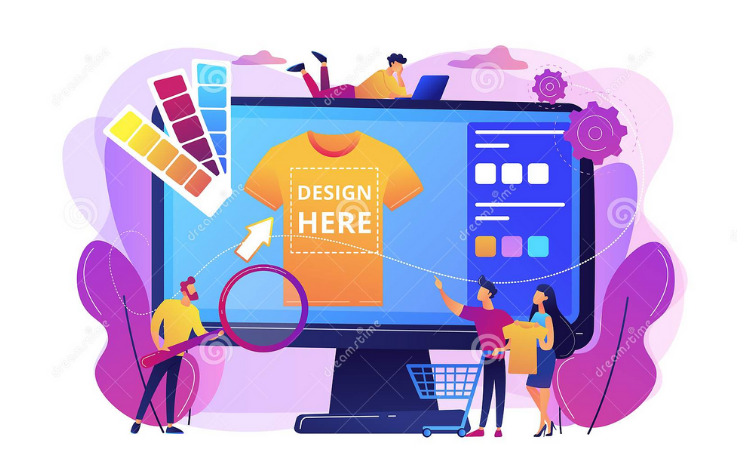 1.1 The convenience it brings
Put your design on various white-label merchandise and place it on your website in a few clicks. Also, removing or customizing is no big deal as you only have to change your design on those products. 
1.2 A cost-effective business
What's more, launching a print-on-demand business is a lower risk than other eCommerce services, as you only need to spend a sufficient budget apart from storage. Most of the print on demand process happens online, so you will never run out of stock. 
1.3 Shipping and fulfilment is handled
The service can settle the shipping process from the website you choose to launch your print-on-demand products. Fulfilment by Amazon, for example, will take care of shipping and fulfilment as well as eliminating negative feedback related to shipping for you.  
1.4 It's less risky than you've thought
The emphasis in print on demand is on the "on-demand" part: the printer will only produce the goods after it has been ordered. This means you don't have to risk your money by ordering a large quantity of merchandise with a design that doesn't sell as well as you expected. 
2. Inspirational Print On Demand stories for startups to consider
2.1 Gain $150,000 by selling T-shirts on Amazon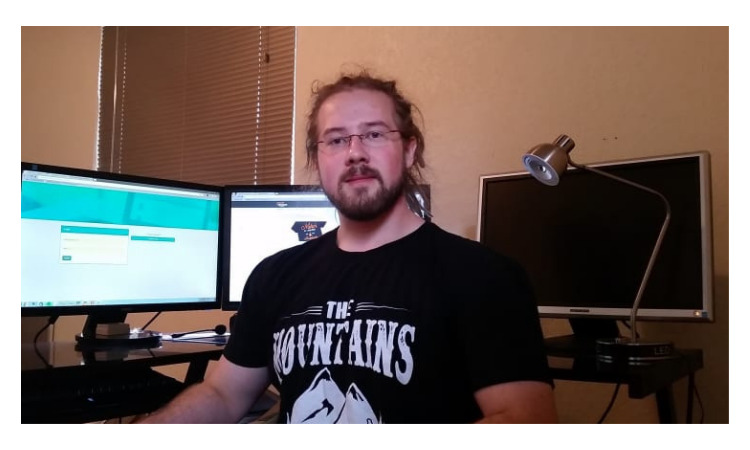 Let's listen to Neil Lassen's story from pushing shopping carts to being a successful Amazon seller. 
Neil Lassen started to have the idea of selling print-on-demand T-shirts online when he heard about "Merch By Amazon" – an order fulfilment service of Amazon. He pays for this service to deal with the back end when a shirt is sold. 
Lassen shared his secret of success when selling Print-on-demand T-shirts: First, choose pre-existing on-trend designs. Then "add a little magic" or improve those designs to follow the trend and attract more customers. 
When first launching, Lassen knew that it was not a good idea to hire a designer immediately. Instead, he browsed for tutorials on Youtube and taught himself how to make designs for over 100 T-shirts. It helps him understand some basic design skills and save budget for other aspects. 
Suppose you dare to start something new and realize when it's time to seize the opportunity. In that case, Lassen's case is an inspiration for you to stop hesitating and start utilizing every resource to create your own business!
2.2 Secrets to succeeding in local niche market from #muhoov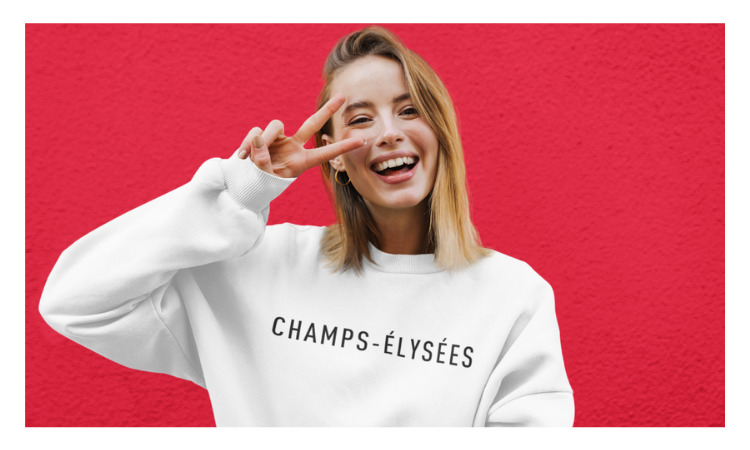 Katheriin Liibert from Estonia, a co-founder of #muhoov with her friend Mihkel Ambre, has successfully launched her print-on-demand business through word-of-mouth and creating a branded hashtag. 
What makes Katheriin and #muhoov one of the best print on demand stories we have to know? Continue reading and find out now: 
Regarding the purpose of the #muhoov brand, Katheriin stated that wearing their T-shirts will help people promote or introduce their hometown to others. It doesn't have to be a particular country but a local neighbourhood, a small town, a street, etc., anything familiar and makes you want to share with other people.
Katheriin's team decided to cooperate with Printful to launch print-on-demand sweatshirts. After carefully researching, they chose WooCommerce – an eCommerce plugin for WordPress designed for small to large online merchants like #muhoov. 
The thing that we love about Katheriin's story is that she knows how to utilize social media and hashtags. Their service became well-known when #muhoov was tagged by more than 1000 people on Instagram. "People just love to use the hashtag and tag our products! Even though it's an extra cost to have it on the back collar of every sweatshirt, it adds so much value", Katheriin said. 
2.3 Selling Art Online: Alejandro Giraldo's Successful story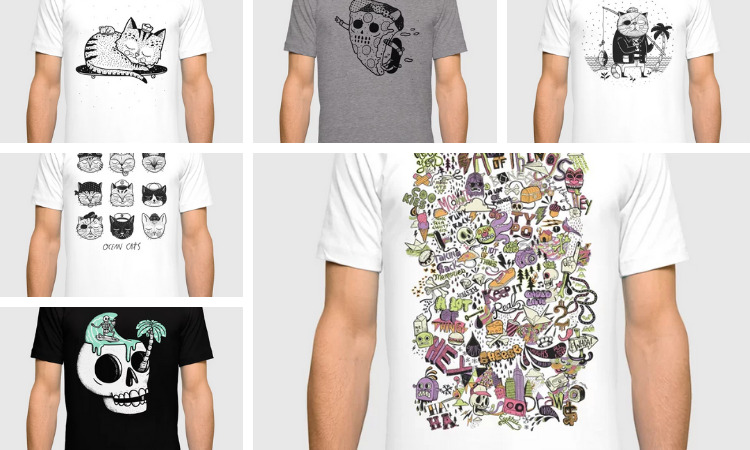 Alejandro Giraldo is a full-time illustrator and art director who sells several print-on-demand products online. Her popular products are art prints, phone cases, T-shirts, mugs, to name a few. 
She understands her target audience love unique wall arts and custom products. Therefore, she makes use of her design skills and creates one-of-a-kind merchandise that attracts many customers. 
Surprisingly, Alejandro has no "secret weapon" to show the world how she can succeed with her print-on-demand stories. "Just follow your passion" is what she stated. 
What's more, social media marketing is a crucial step of her print-on-demand service. Her designs become famous as she knows how to promote them and immediately share what she's just drawn on Instagram. "Somebody somewhere will love it and buy it", Alejandro said. 
2.4 In his first year of business, this man sold over 25,000 products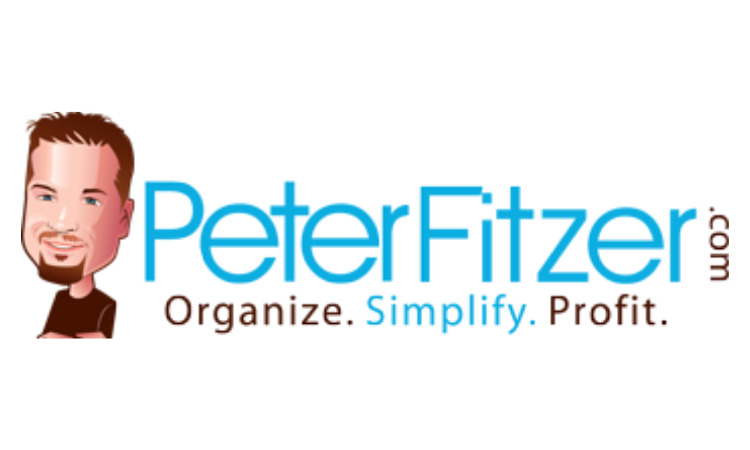 Let's discover another victory among other print on demand stories from Peter Fitzer – the man who sold over 25,000 merchandise when first launching this business. 
Peter is the owner of Teespy – one of the best market research tools for print on demand sellers. Once he saw a custom T-shirt with his name on it, he started to make plans to launch a print on demand service. 
How can he sell over 25,000 products? The answer is that he knows how to catch the current trend. When he first started his business, the political climate peaked, and everyone sought this type of product. Understanding the trend, he promoted his service and gained enormous revenues. 
Apart from choosing a niche and applying the right tool for your service, Peter also shared that a partner is necessary for your business journey to improve your weaknesses. 
2.5 Successful print on demand store on Etsy of a mother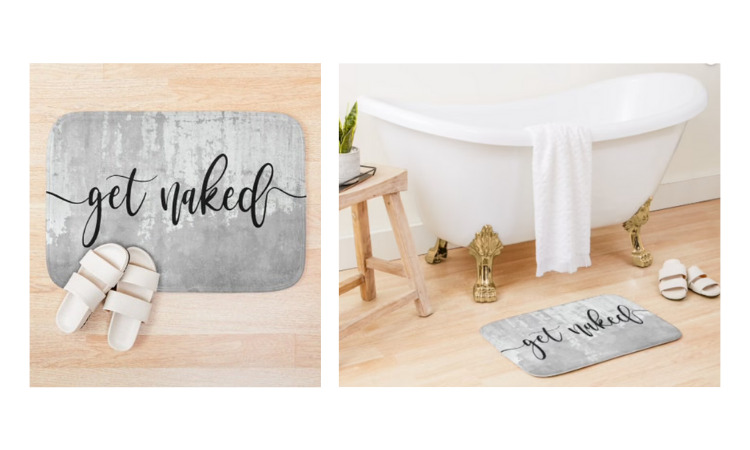 Let's meet Liora Goren, a full-time mother of 4 children who fulfils her dream of launching a home decor online shop day by day. This is one of the print on demand stories that will inspire young entrepreneurs and those who have a family but are still passionate about business. 
Her eCommerce store, Ahavti LifeStyle, which sells home décor products, became a significant success in just a couple of years. 
Liora decided to design her own bath mat when she knew about the service Printify offered to print bath mats. Her husband came up with the idea of the "Get naked" slogan – it sounds simple but works effectively. 
Emails began to flood in when she first posted the design to her eCommerce store, and Liora received a lot of offers for other products with the same slogan. The 'Get Naked' bath mats have remained Liora's most popular item to this day.
2.6 Make icon graphics trendy with Iconspeak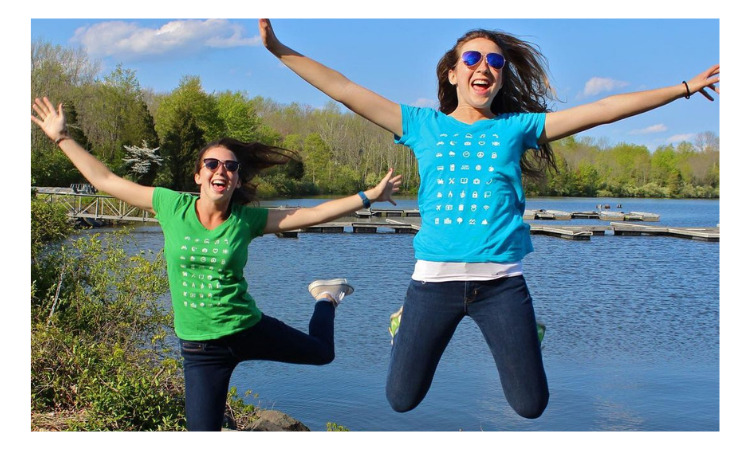 Icon graphics are simple but gorgeous and so popular that we can see them everywhere on a daily basis. Making use of this trend, Iconspeak was founded and brings icon graphics into your T-shirts. 
There are a lot of ideas you can put on your print on demand products. In order to be successful in this competitive industry, becoming as unique as possible is what we can learn from Iconspeak. 
Furthermore, using social proof for publications is also necessary to build trust in your customers. You can see Iconspeak is mentioned on some popular channels and news such as CNN, 9GAG, National Geographic, etc. – which is also featured on their website. 
2.7 Let's customize maps and posters with Grafo Map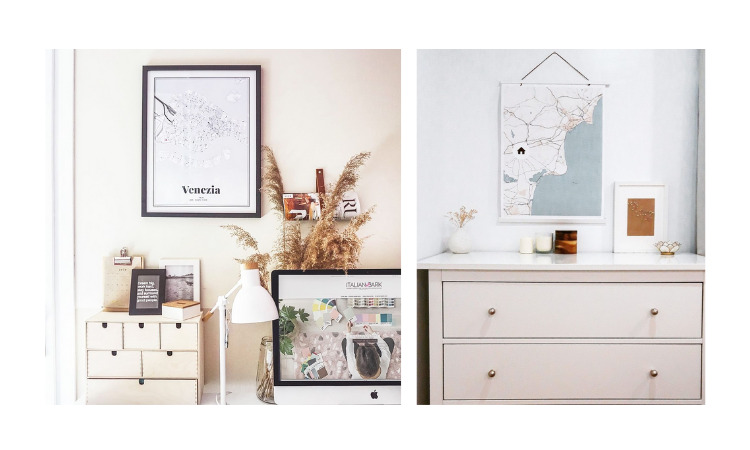 Perhaps you want to make a highlight in your print on demand business, rather than just selling T-shirts or coffee mugs – which are way too popular to compete. Then, maps and posters are what you can consider.
One of the interesting print on demand stories that we share with you today, including Grafo Map. They don't sell any of their designs but can use their website's app to customize your own maps and posters.
Grafo Map's print on demand stories are solely focused on the customizability side of the business, as their competitors offer their own designs. On the other side, it implies they are fully interactive and show their adverts a distinct personality.
2.8 Classic Dad makes you a family man through shirts.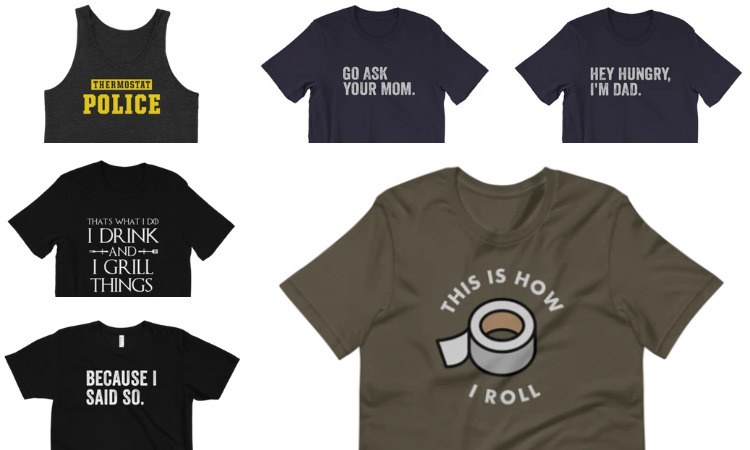 Simplicity and Humor are what we can conclude about Classic Dad. Their T-shirts represent the old Dad styles with funny slogans and puns such as "Grillin' & Chillin' & Refillin'", "Dad's Joke", etc. 
Stick with the minimalist and simple design. Classic Dad's print on demand stories, however, still make a deep impression for those who accidentally visit their websites with their big uppercase fonts and the humorous vibes they bring. 
What's more, Classic Dad's social media marketing works effectively with daily memes, news, and videos related to Dad's life. Not only Dads but everyone can fall in love with their content. 
2.9 Make vegan culture stronger with Vegan Savage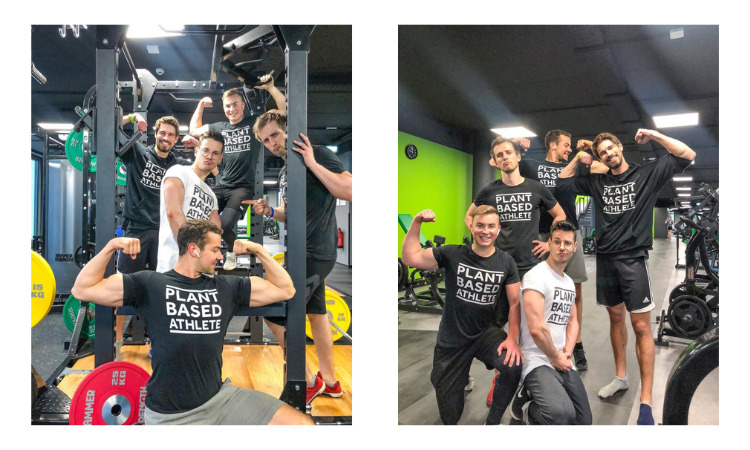 Vegan Savage was founded by Ferdinand Beck to encourage people to follow the vegan lifestyle through health and mindfulness of the environment.
Utilizing different social media platforms, such as Youtube and Instagram, and making high-quality posts are what we can learn from Vegan Savage. Additionally, the use of hashtags is also crucial in content marketing and tell people about their print on demand stories. 
There are over 1300 people using #BEAVEGANSAVAGE on their Instagram posts. This hashtag lets people know more about their print on demand brand name and shows off the message of being a vegan. 
2.10 PassionFruit's simple but powerful story with clothing and accessories.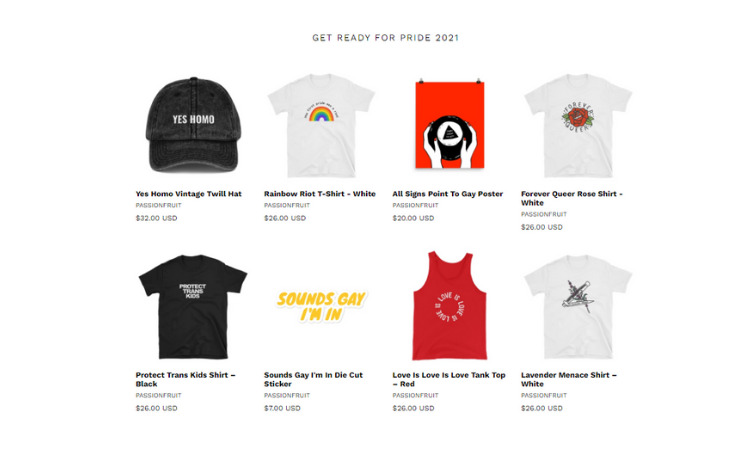 Let's dig into the uniqueness that PassionFruit's print on demand stories will bring to us today:
Passionfruit's clothing and accessories are all handpicked, manufactured, and designed by queers and for queers – which is also mean their print on demand stories are inspired by the queer community's stories. They want to spread love to what has inspired them. 
Passionfruit doesn't only sell merchandise, but they also show the world value of the queers by creating a blog page for community posts, promoting the culture of fashion, music, art, and movies on their site. As a result, the focus is on the individuals affiliated with the business rather than the brand itself.
3. What can we learn from those stories?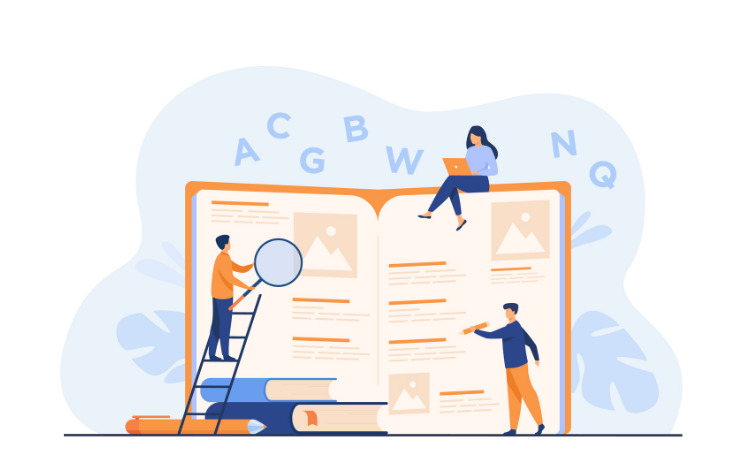 Above are our ten favourite print on demand stories that might draw some inspiration as well as give you some ideas to start your own business. Let's build the first chapter of your journey by checking those tips we have concluded from other successful print on demand stories: 
3.1 Make use of hashtags
The stories of #muhoov and #BEAVEGANSAVAGE shows the importance of hashtags on social media. To create a practical and trendy hashtag, you can use the brand name as well as a specific, meaningful message you want to spread to other people. 
3.2 Teach yourself some design skills
You cannot launch a print on demand business if you don't know how to put a design on your T-shirts. However, don't worry if you haven't yet learned how to use Adobe Illustrator, Photoshop or any design programs. It's never too late to learn something new, just like Neil Lassen and Liora Goren.
3.3 Never hesitate to launch a business
If you don't do it now, when? Tomorrow? Next month? Keep procrastinating, and you can never build a successful business. What's more, do not make any excuses for beginning something you love. Liora Goren is a full-time mother of 4 children, and she still has time for making her dream come true and inspires other people with her print on demand stories. Or be as courageous as Alejandro Giraldo – dare to show the world her arts without fear of judgement. 
3.4 Make a thorough plan
Passion is not enough if you want to sell over 25,000 merchandise in your first year of business like Peter Fitzer's print on demand stories. Still, you have to always test new ideas and make a thorough plan. Choose a platform, a niche, a partner to accompany you and begin building your print on demand service. 
3.5 Unique and personalization is the key!
Last but not least, we know there are a lot of T-shirt stores out there, and you may wonder how to stand out among them. Start from the things you like, and while researching the current trend, make your T-shirt a unique but trendy one. Suppose you don't know what uniqueness means. In that case, you can start personalizing your products by listening to what your customers crave and customize based on their preferences.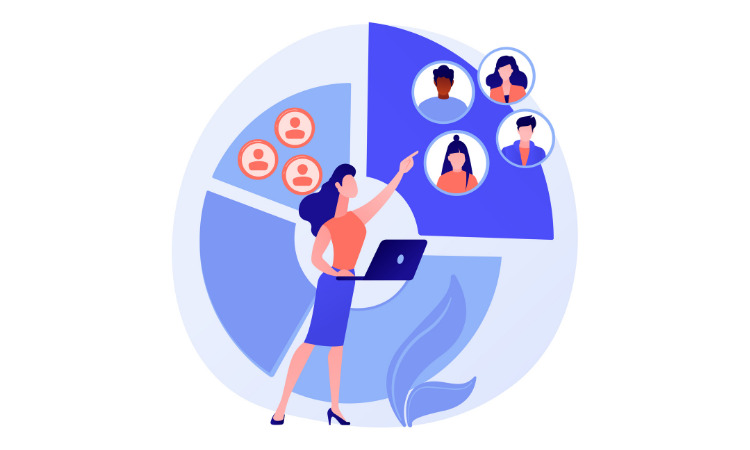 What's next?
We hope you have some motivation to brainstorm ideas for your ideal business after reading those inspirational print on demand stories now. Stay tuned for our following articles about marketing tips, other case studies, as well as print on demand niches that are on-trend to keep business up-to-date and become a successful seller!