No matter what type of business you run, it's likely that you can find some sort of opportunity in the celebration of St Patricks Day. Especially if you are in the print on demand industry, there are plenty of chances to cash in on holiday with these 12 St Patricks Day marketing ideas. Each concept comes with extra resources to help you make your campaign even better. Additionally, we will give you a list of products that you can sell on this day. Let's get started!  
1. What is St Patricks Day? 
St. Patrick's Day is a cultural and religious holiday celebrated annually on March 17. It honors Saint Patrick, a 5th-century missionary who brought Christianity to Ireland. Its celebration was originally limited to Irish Catholics but has become more inclusive in modern times.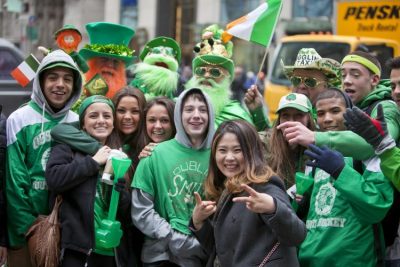 Saint Patrick's Day is a public holiday in Ireland, Northern Ireland, Montserrat, and several Canadian provinces, including Newfoundland and Labrador, New Brunswick, Nova Scotia, Ontario, Prince Edward Island, and Quebec (where it is known as la fête nationale). Other parts of Canada do not observe official holidays on March 17 or 18 – such as Alberta – St.
2. Top print on demand products to sell on St Patricks Day 
Before diving into St Patricks day marketing ideas, let's discover some print on demand products that you can sell on this day. 
2.1 Clothing 
Custom St. Patrick's Day t-shirts are always a big hit at celebrations. If you have a photography background, offer to take free photos of revelers wearing your product.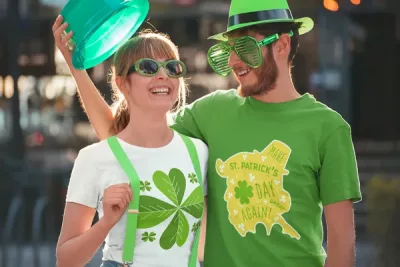 2.2 Tote bag
Tote bags are so popular because they are highly versatile. They can be used as shopping bags, beach bags, overnight bags, and even gym bags. They have been compared to being one-bag wonders as you don't have to spend too much time thinking about what you should take with you.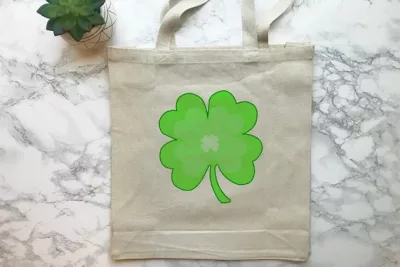 2.3 Phone cases 
Phone cases are a great little product to sell. They are easy to ship, relatively inexpensive, and there is no minimum order quantity. If you do decide to get cases printed up, make sure they're high quality. There's nothing worse than getting a cracked phone screen because your phone case was shoddy.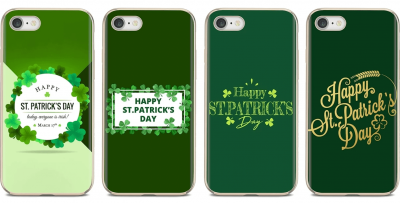 2.4 Flip flops 
This is a great item to sell around St. Patrick's Day, especially if you live in a warm climate. Flip flops are easy to ship and only take up a little space, so you can easily get them shipped quickly. Plus, flip-flops are cheap, so you can make decent profits with a relatively low cost of goods.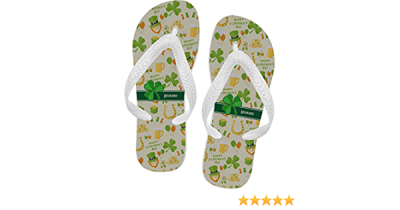 2.5 Water bottles 
Water is of tremendous value, particularly on St. Patrick's Day. Water bottles are an ideal item to sell. Not only are they lightweight and easy to carry, but they also have a large margin of profit potential.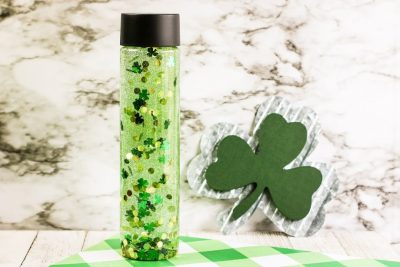 2.6 Coffee mugs 
This is a great item to promote on St. Patrick's Day because it has dual uses. People will want to wear green clothing and accessories on March 17, but they will also use these items afterward (meaning you can make some money off of them). Coffee mugs are affordable enough that people won't be turned off by their price, which means you can make plenty of sales.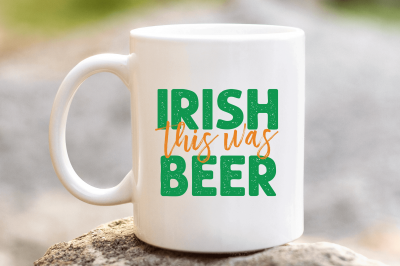 2.7 Flags 
Ireland has many traditions associated with St. Patrick's Day. One of them is wearing green, while another is displaying national pride by waving Ireland flags! Therefore selling flags is a wonderful idea.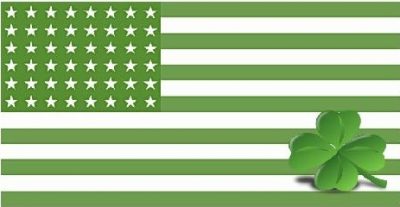 2.8 Postcards 
To celebrate St. Patrick's Day, create postcards that use green in some way (including shamrocks, leprechauns, emerald-colored objects). Since one of Ireland's nicknames is The Emerald Isle, you can send postcards with photos of emerald locations in Ireland or use an image like a shamrock in your design. These postcards are relatively inexpensive to create and don't cost much to mail out.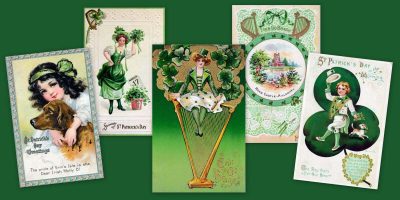 2.9 Blankets 
Blankets are one of Ireland's most important exports. These soft, warm blankets are portable and culturally iconic, making them perfect products to sell on St Patrick's Day. Almost every household in Ireland owns at least one. And since many people also use these as gifts during holiday seasons, there's always a demand no matter what time of year it is.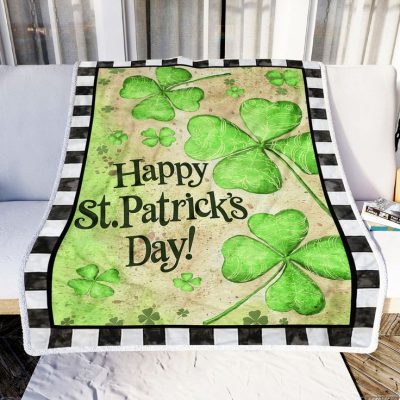 2.10 Pillowcases
Pillowcases are always in need, so they're a perfect product to sell during St. Patrick's Day marketing events. They can also be produced inexpensively, which means you can buy them in bulk and offer them at low prices to entice customers. Plus, they're easy to ship, making them an ideal holiday item to sell online. Just make sure you customize your designs to reflect the spirit of St. Patrick's Day!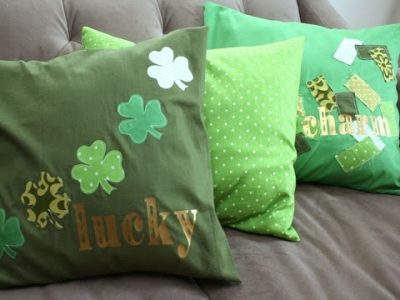 For more print on demand products to be part of your St Patricks day marketing ideas, click here. 
3. St Patricks day marketing ideas
Below are some of the best St Patricks day marketing ideas that you can implement 
3.1 Create a giveaway on social media 
Hosting a giveaway on social media is one of the best St Patricks day marketing ideas. This strategy will work best with a solid social following and can drum up enough engagement to get people excited. If you decide to create a giveaway on social media, be sure to fulfill any promises you make and avoid using vague wording in any posts.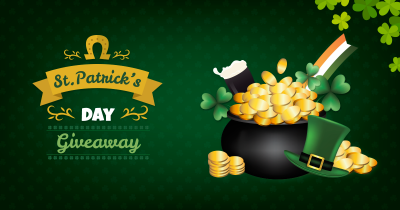 For example, if you promise customers $5 off their order by sharing a post and they do so, follow through and honor it. Otherwise, you'll upset customers and may not see positive results. You should use hashtags like #stpatricksdaygiveaway and #greenfriday because those are terms that most people search. 
3.2 Offer special discounts 
One of the most valuable St Patricks day marketing ideas is to offer special discounts. You can find any excuse to promote special discounts. St Patrick's day is no exception. Offer 10% discounts on everything you have. Or better yet, do a green discount that everyone likes – 15% off your customers' next order if they buy one green product.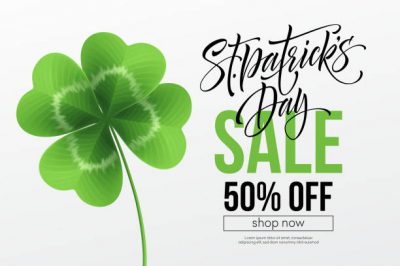 You can take it one step further and include a free gift with purchase. People love gifts. If you really want to go all-out try offering one of your best-selling products with every purchase made. A little incentive goes a long way when trying to make sales during St Patricks day marketing ideas.
3.3 Create a St Patrick landing page 
If you run an eCommerce store, it's important to get holiday shoppers to convert. Running a special during holidays is an excellent way to get customers interested in making a purchase. But it's also essential that they remember your brand when they're ready to buy. A landing page can help you achieve just that by prompting visitors with your offer and creating a seamless checkout process, so customers don't leave before converting. Remember: People are shopping online during their downtime, so keep it quick and simple.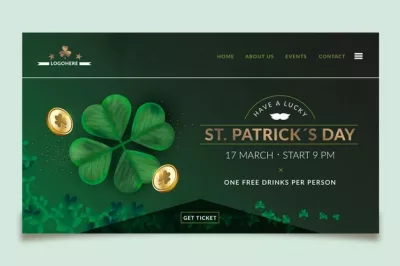 3.4 Invest in social media paid ads 
In the list of St Patricks day marketing ideas, we should include investing in paid ads. It's no secret that social media is one of the top ways people share their lives with friends and family. With St. Patrick's Day coming up, your company has an opportunity to engage by using paid ad campaigns like boosted posts, display ads, and sponsored stories.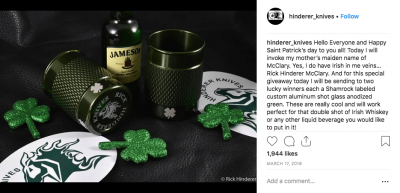 Running an ad targeting those who list Irish as their hometown or interests will connect you with those who are likely to celebrate St Patrick's Day. Be sure to include a call-to-action directing the user to your website and fun facts about Saint Patrick's Day, so that they can continue engaging with your content.
3.5 Setup email campaigns 
Make sure you have an email marketing campaign set up before St. Patrick's day rolls around. If you're already using email marketing software, consider sending out emails to your existing customers that haven't purchased from you yet, as well as those who recently visited your website but didn't make a purchase.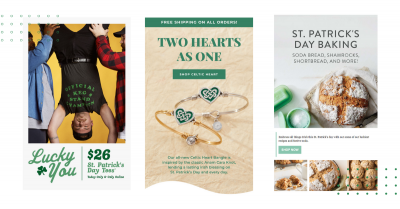 If you haven't set up any lead management software, try Leadfeeder to easily create and track an email campaign on Facebook Ads Manager. Having a tool like Leadfeeder lets you easily find leads based on their activities online. It also lets you turn those leads into customers by creating dynamic ads based on customer interests and shopping history.
3.6 Collaborate with bloggers 
To get your brand in front of people interested in St. Patrick's Day, collaborate with influential bloggers who are celebrating Irish culture. They can be found through websites like BuzzSumo, Hootsuite, and MyBlogU. For example, IrishCentral or other blogs catering to an Irish audience will post about holiday-related events around New York City and elsewhere.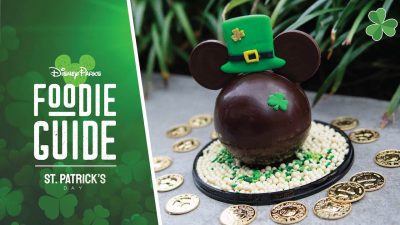 You should reach out to these bloggers and ask if they can mention your company when they write about it. Ideally, come up with a short story involving one of your products being used by someone at their event or celebration. This strategy is undoubtedly to be one of the best St Patricks day marketing ideas. 
3.7 Stir up customers' emotions 
Emotion is a powerful motivator. Especially when it comes to making a purchase. We're all inclined to buy something because of how we feel about it, whether that's positive or negative. If you make your customers emotionally invested in your product, they will be much more likely to buy from you.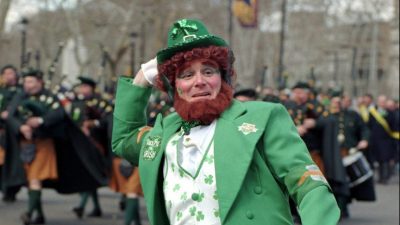 On St Patricks day, try offering an incentive for signing up, or ask customers what holiday adventures they have planned and incentivize them to check in when they get back. Emotions are an important part of any customer journey, especially during holidays. Giving customers reasons to be excited about interacting with your brand will go a long way in developing brand loyalty and growing customer relationships.
3.8 Build customer loyalty with personalized gifts 
Let your customers know you appreciate them with something special is another St Patricks day marketing ideas. You can hand-deliver customized gifts or send emails with special deals.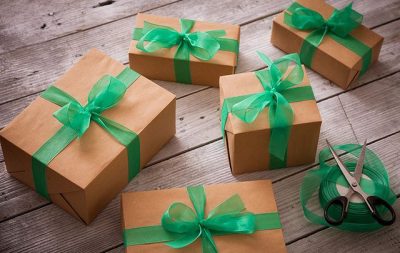 Just make sure that these offers aren't only available on St. Patrick's day. You don't want to drive away existing customers who might be sensitive to feeling like they are only valued during certain days of the year. Offering deals throughout March (maybe even April) also helps ensure they come back after their holiday has passed.
3.9 Create Google Shopping campaigns 
This is one of our favorite tips because Google Shopping campaigns are so powerful. In a nutshell, you're helping to boost your product's visibility through search. These ads will show up at the top and right side of a page within Google Search results.

Create a Google Merchant Center account now so you can start loading your inventory. You can even use Estimated Total Conversions or Estimated Cross-Sell Conversions in AdWords. They will help to determine how many people will visit your site based on their shopping behavior. From that, you can plan your St Patricks day marketing ideas accordingly. 
3.10 Use remarketing 
If you're looking to improve your St Patricks Day marketing ideas, one way to do so is through remarketing. Remarketing allows you to show ads to people who have already visited your website or used your product, which helps remind them of why they liked your brand in the first place.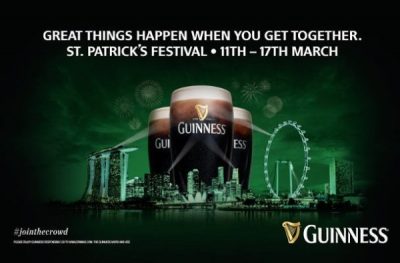 You can find various remarketing tools online, including Google AdWords and Facebook, that allows you to reach users who have previously shown interest in what you have to offer. With these services, you can create display ads that follow users across multiple websites until they click on them.
3.11 Leverage hashtags 
It's no secret that hashtags are big on social media. Hashtags make it easier to find, engage with and follow conversations around specific topics, making them an excellent marketing tool. That's why we recommend you leverage hashtags on St Patrick's Day. Since it is a holiday, many people use these hashtags: #StPattysDay or #HappyStPattysDay. You should definitely use one of these!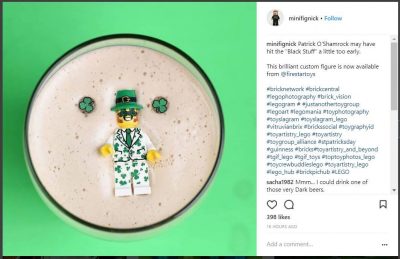 The only problem is that people will be using them all day long, so you need to be creative with your hashtag. Something like #PretzelsOnAPlatter will go unnoticed if hundreds of other companies try to do exactly what you are doing.
3.12 Launch video marketing campaign
St Patrick's Day is an excellent time to launch a video marketing campaign. People are increasingly using videos on social media to share news and information. And that trend is only going to continue.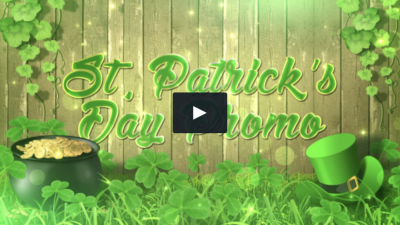 In addition to appearing in search results, video can boost engagement and brand awareness. In a recent survey by Animoto, 64% of consumers indicated that they would prefer to watch a branded video from a brand they love rather than read text from them. So take advantage of St. Patrick's Day-themed videos to build St Patricks day marketing ideas! 
Click here for more St Patricks day marketing ideas. 
4. Wrapping Up 
Marketing to the Irish community isn't any different than marketing to any other group of people. You still have to understand their needs and motivations, and you still have to offer them a reason to choose your product over another. The major difference between marketing to the Irish and marketing to everyone else, though, is the increased chance that they'll actually buy from you if you do it right. 
Hopefully, after reading our St Patricks day marketing ideas, you can implement all of the strategies to increase sales and visibility. But if these don't hit the mark with you, feel free to add your own ideas in the comments section at the end of this article!