Print on demand dog products is a relatively new concept to the print on demand industry. It's only been on the scene for a few years, but it has grown quickly as more people want to get their hands on personalized items without committing to buying in bulk. This blog will give you a comprehensive guide about everything you have to know to start a print on demand dog products business. 
1. Why Sell Print On Demand Dog Products? 
Selling print on demand dog products might be just what you need to boost sales in your niche. According to a report, over 38% of US households own at least one pet dog. People enjoy buying print on demand items for their dogs since every purchase provides them with customized gifts for their pet friends – something that usually isn't possible when going to any retail store or pet store nearby. 
Print on demand dog products can help add diversity to your product offerings without having inventories lying around and without having upfront costs associated with ordering stock from a supplier. 
2. Ultimate List Of Print On Demand Dog Products
Print on demand for dog products varies significantly with many types and kinds. However, they can be divided into two categories:
2.1 Dog Beds
Usually, dogs have the habit of chewing things, especially their own beds. Hence, its owner must change these beds regularly, and a period of 1 year is recommended. As a result, people prefer to buy designed beds for their dogs to express their feelings to these human friends.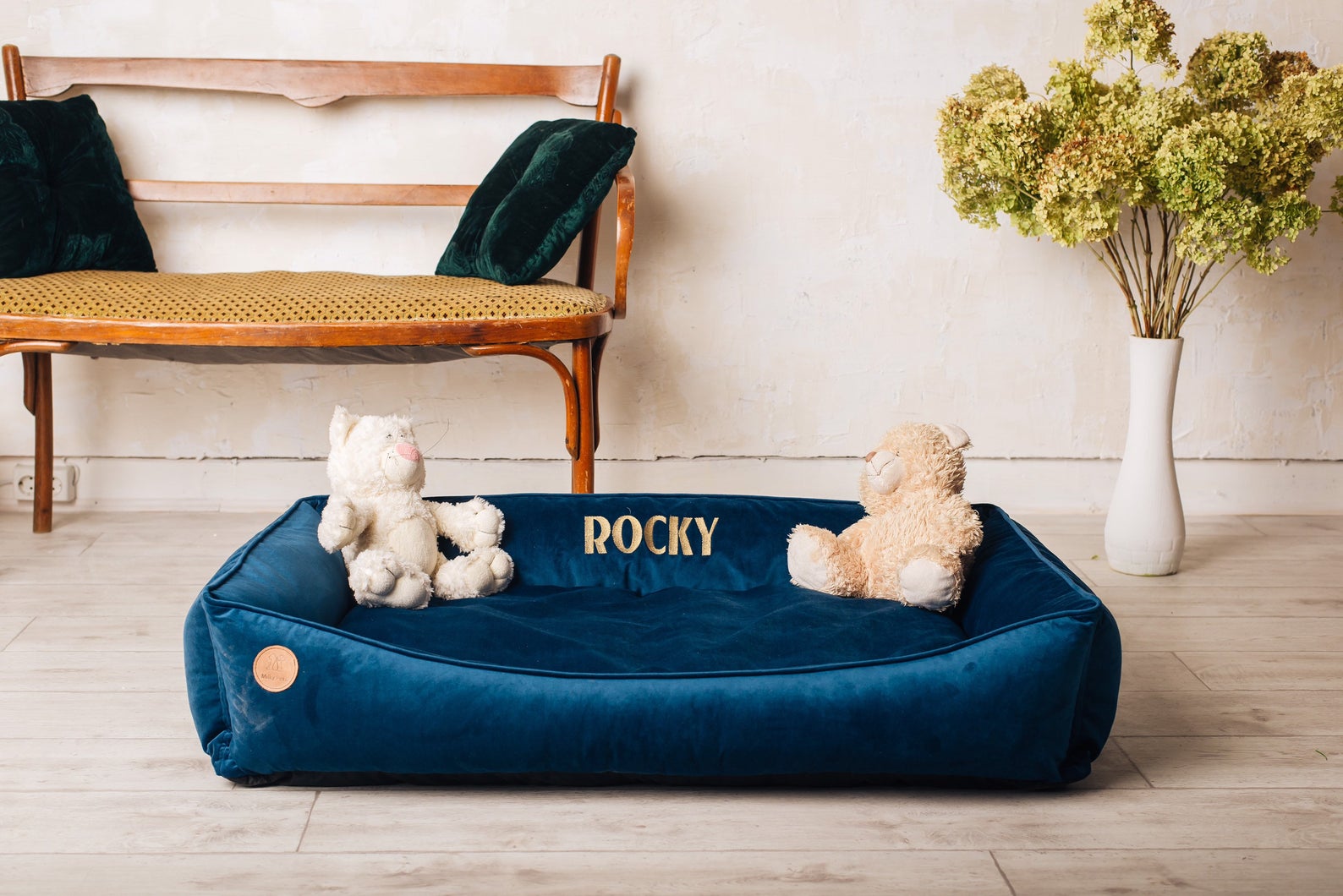 Placing cute, funny, delicious figures could attract not only their owners but also dogs. What's more, you can personalize these beds to satisfy customers' needs by simply printing dogs' names or owners on them.
2.2 Dog Bowls
In the case customers do not buy a bed for their dogs, they may prefer a dog bowl. While a dog bed can cost 50$, a dog bowl can be only 20$, which means much cheaper.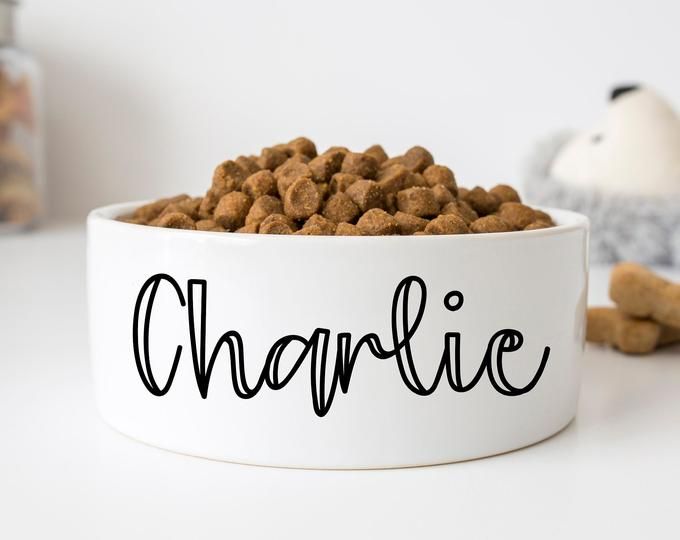 The most popular design chosen by customers would be the combination of the dog's name and some related figures. However, you can show your creativity by coming up with killer designs. 
You can visit Etsy for sample designs of dog bowls.
2.3 Print on Demand Dog Blankets
As a dog lover and owner, you would like to protect them by keeping them warm, especially when they are sleeping. Hence, a dog blanket is among the top must-have products for dogs. A leading business will add a blanket to the dog bed to create the bedding set and offer them to customers. This method can have an enormously positive effect on your business status. 
2.4 Dog Bandanas
Dog bandanas are not practical as dog bowls and beds. However, they are such cute accessories that many dog owners buy them to wear on their dogs. Walking with the dogs wearing impressive bandanas in the park is the preferred habitat of dogs owners, especially for bigger dog breeds.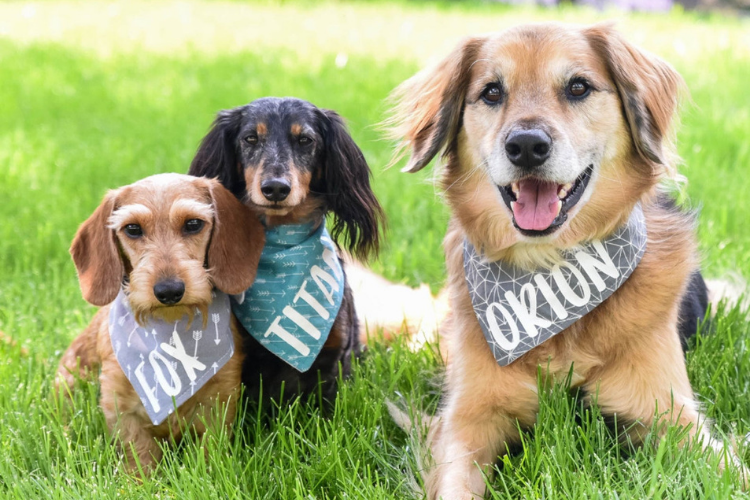 A cute saying, a name, or a colorful design are all popular approaches you can use. 
Gooten offers you impressive print on demand dog bananas.
2.5 Dog Hoodies
Dog hoodies can make your dogs even cooler, and besides, warmer. Hence, they are not only practical but also fashionable. People can buy available hoodies offered by stores or even customize them with their own interests. What's more, dog owners usually purchase a lot of clothes so that their dogs can change them. Hence, print on demand dog hoodies will become the core products that gain considerable revenue.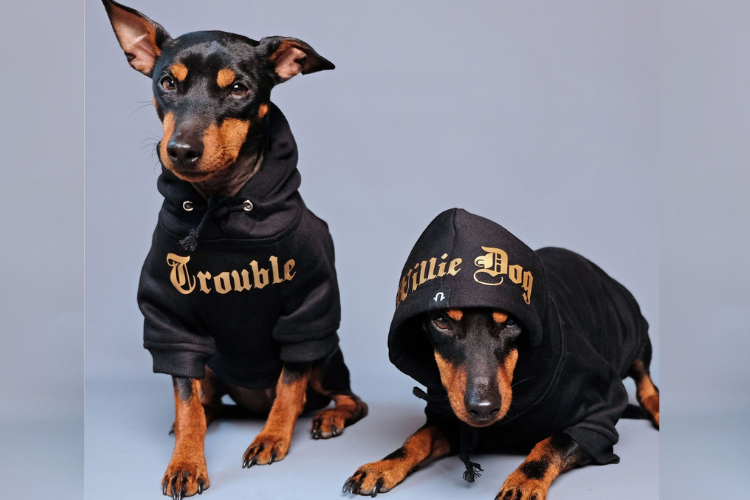 2.6 Dog Placemats
In case you don't know, a placemat is a mat to put the dog's bowl on. The function of a placemat is to prevent messy areas where your dogs eat. Having a placemat can reduce considerable time spent on cleaning your house. As a support product for the dog's bowl, a dog placemat is also bought along with it. Hence, you can boost your profit enormously by selling attractive dog placemats.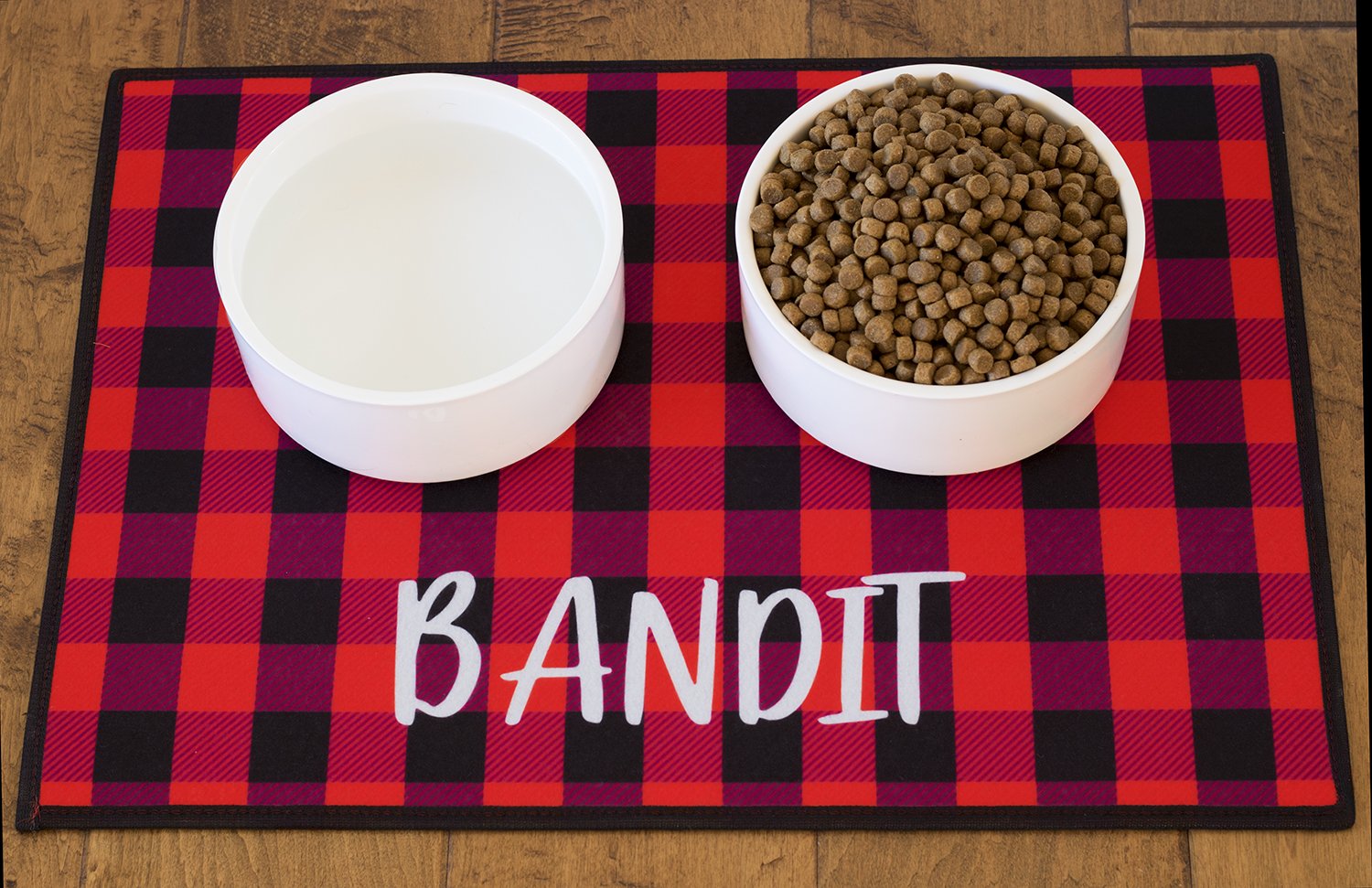 2.7 Dog Collars and Tags
Printing a dog collar or tag with a dog's name and owner's number is by far the most popular product with your target customers. Besides, this product can be easily personalized according to customers' interests because it is similar to human objects. However, remember that a dog tag is usually small and that you don't have much room to put everything you like on it. Carefully choosing the best figure would be better.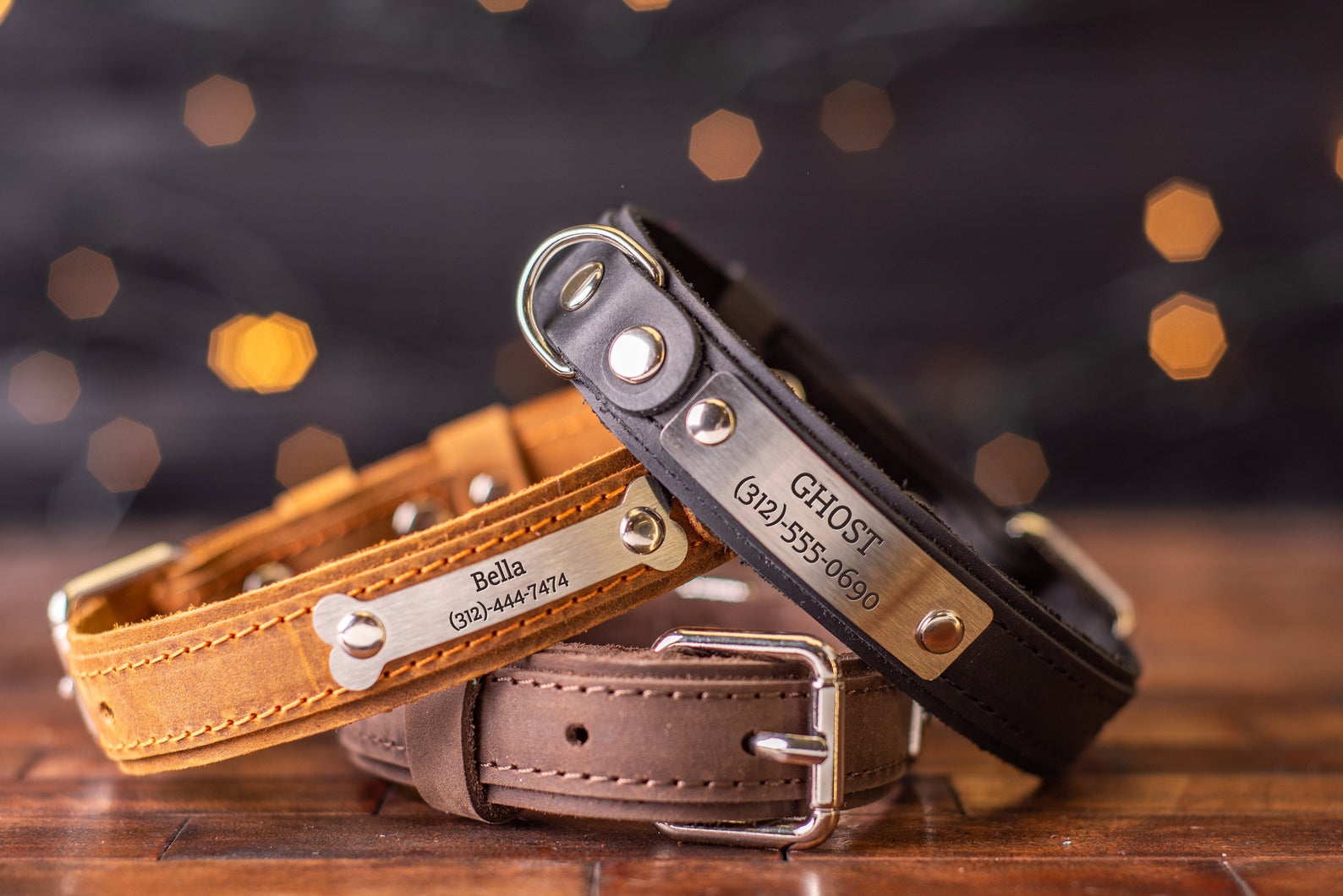 You can visit this link to figure out more ideas for customizing dog collars and tags.
2.8 Dog T-Shirts
In the list of print on demand dog products, T-shirts are worth mentioning. As same as humans, dogs also can own t-shirts. One thing to note is that you shouldn't sell white T-shirts as they are easy to get dirty. Moreover, t-shirts should have different sizes to fit different types of dogs.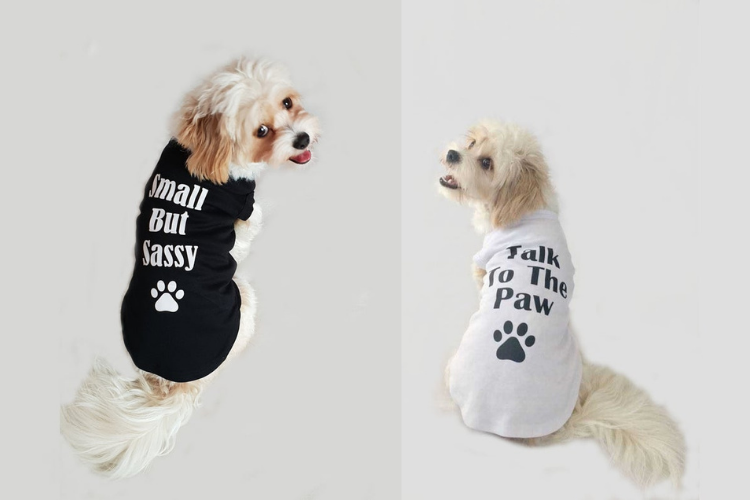 3. Top Popular Ecommerce Platforms to Sell Print on Demand Dog Products 
Thanks to the advancement of technology and the Internet, businessmen can utilize them to enhance their profits. Available eCommerce platforms on the Internet create networks to enable sellers and buyers to conduct transactions with the cheapest cost that never previously appeared. You can refer to:
3.1 Amazon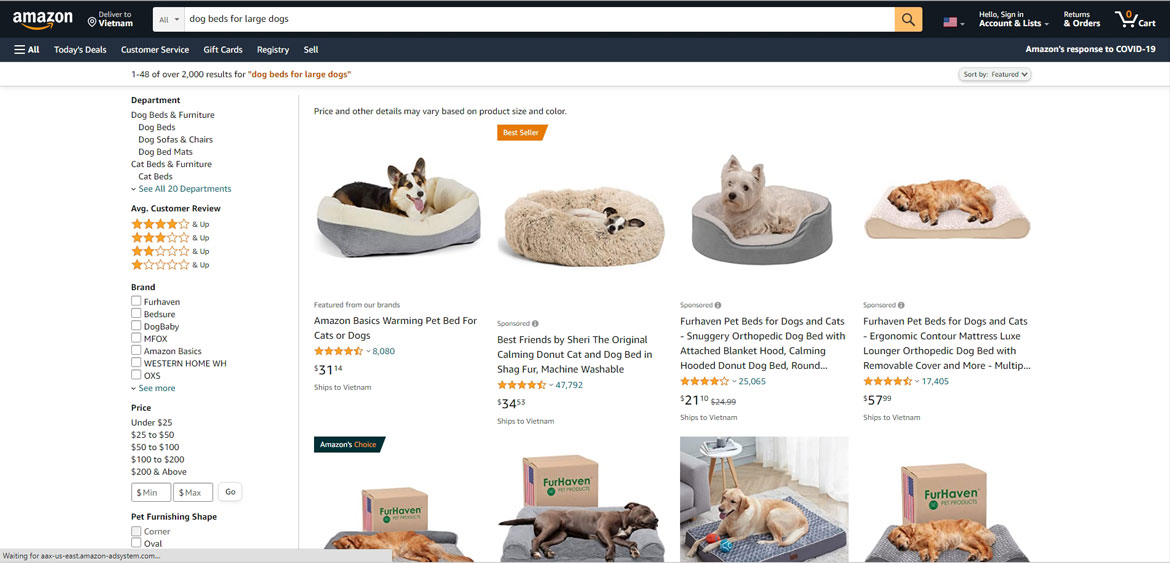 When talking about successful eCommerce platforms, it is a mistake if you don't consider Amazon among your list. Incorporated in 1994, Amazon has quickly become the "idea of age" because it brings about the selling and purchasing platform accessible to worldwide citizens. 
Nowadays, Amazon can attract approximately 2,45 billion customers to visit its website. With these enormous users, Amazon is the most competitive eCommerce platform existing on the market. Hence, the price competition is extremely tough, especially for newcomers. 
The optimal solution to overcome "the race to the bottom" is to come up with unique products that there are few or more ideally, no competitors. Luckily, offering print-on-demand dog products is easy to gain this advantage. 
3.2 Shopify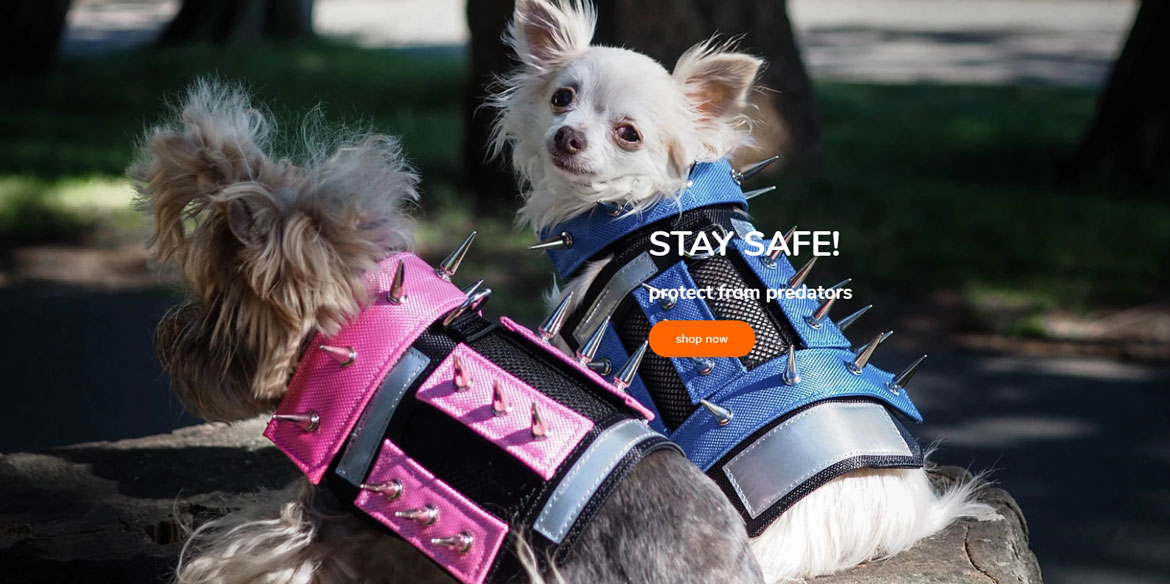 Another position on the top eCommerce platforms would belong to Shopify. As a seller, Shopify offers design options for you to impress your customers ( consist of 9 free and 64 paid themes). 
Besides, because international business is growing, Shopify also allows you to work with various currencies and payment methods such as Visa, Mastercard, Apple Pay, etc. After a period of working, Shopify will report your essential business's status with information like daily sales, orders, number of visitors, and so on.
3.3 WooCommerce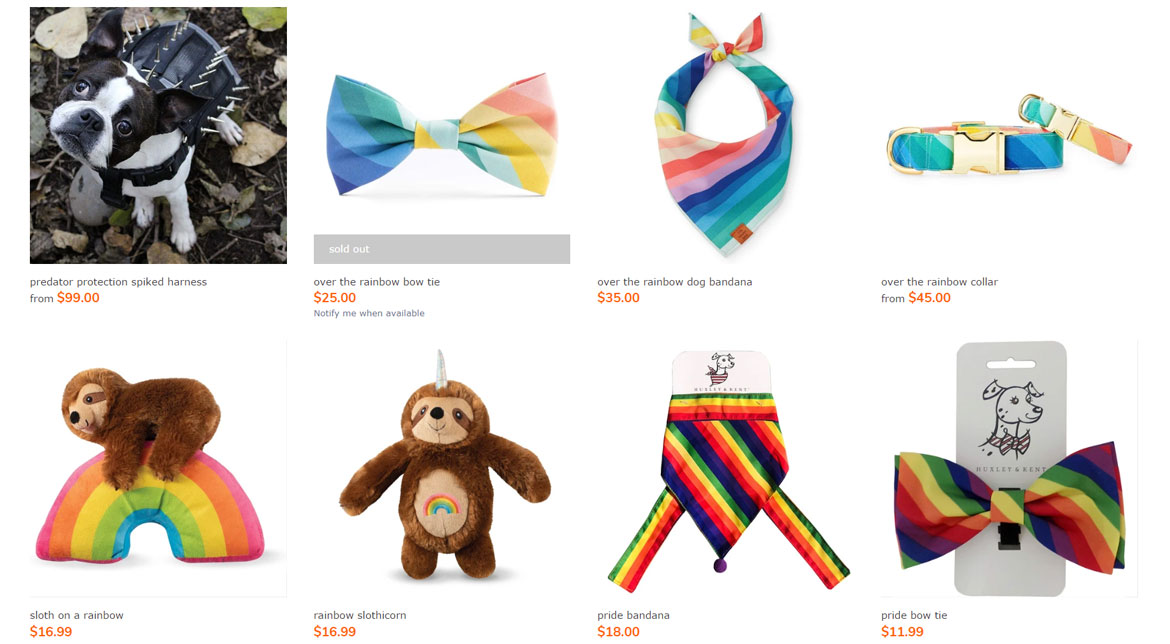 In the case you want to look for a platform with a more affordable subscription price, WooCommerce can be considered. WooCommerce offers you 23 customizable design themes, and you can also accept payments with 140 region-specific gateways. However, you may have to deal with several problems when using WooCommerce. 
Firstly, you need to be tech-savvy and familiar with WordPress to smoothly utilize WooCommerce, or else, it can consume enormous time learning to use it. Secondly, as the number of customers and orders grows, the website can be slowed down. Various other problems also occur that you should not ignore.  
4. Start Selling Now 
In a nutshell, this blog has provided you with a list of top print on demand dog products, as well as some information regarding this niche. We understand that you might feel it is quite challenging, but if you have any questions, do not hesitate to comment in the section below. We're happy to help!