Shipping (eCommerce shipping strategies) is one of the challenges that come with increasing online sales. It's natural for a business owner to be concerned about shipment and delivery. You're depending on a shipping company to deliver a shipment on schedule and in excellent shape, even though you can do all in your power to choose, pack, and send email marketing to customers as a sale comes in.
Ecommerce is growing, maybe more so than ever before. The way you do business is changing as technology advances and the COVID-19 epidemic has an impact on how people purchase.
The courier service you select has an impact on a customer's experience and how they feel about your company. However, there are certain steps you can do to take control of your shipping plan.
1. Why do you need to choose the right ecommerce shipping strategies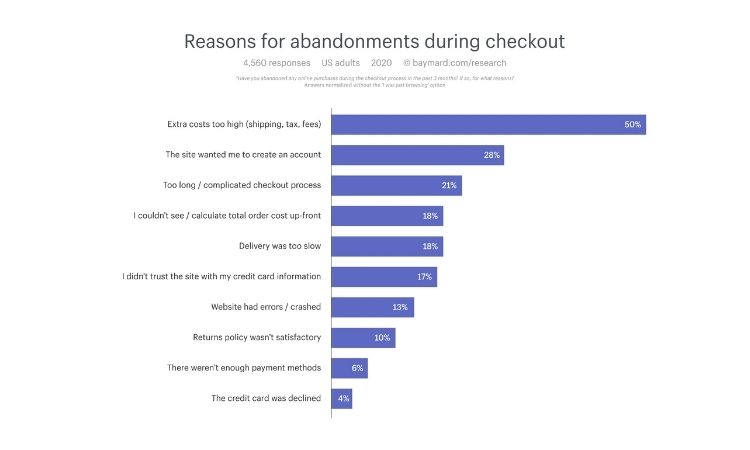 It's an all-too-familiar story. A new client visits your website, finds a product they like at a reasonable price, and adds it to their shopping cart. When they arrive at the checkout page, they notice the shipping cost and begin to second-guess their decision. Suddenly, a product they believed was reasonably priced appears to be overpriced. Then one of two things happens:
Customers decide to continue, despite the increased cost.

Customers leave products in the cart and don't complete their purchases. 
The majority of the time, they leave their cart. Unexpected shipping charges are the leading cause of shopping cart abandonment, according to Baymard Institute's foundational study. As a result, shipping is more than simply a cost of doing business—it's a strategic lever that may impact your entire company. You can do the following with the proper shipping plan in place:
1.1 Key features when choosing Ecommerce Shipping Strategies for Your business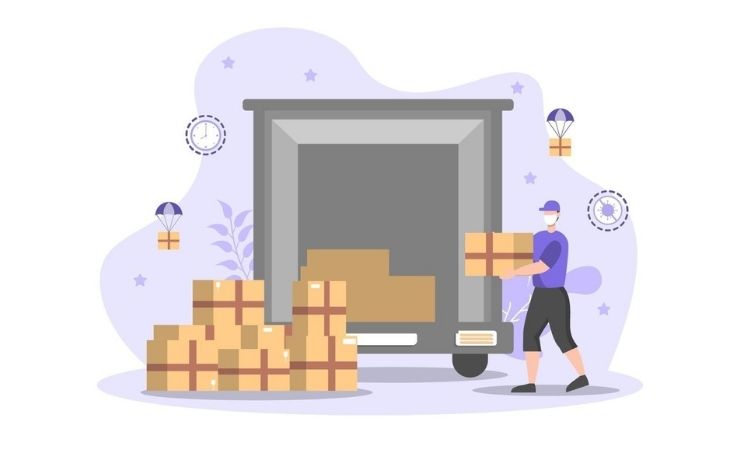 Shipping isn't just an expense of the conducting company; it's a strategic lever that may have a big impact on your bottom line. You can do the following with the proper shipping plan in place:
1.1.1 Improve the consumer experience
Customers will have a consistent and good experience when they buy with you if you set clear expectations with your delivery plan. Remember to be open and honest about delivery delays caused by COVID, natural disasters, carrier delays, high traffic, and anything else that may cause your customers' products to be delayed.
1.1.2 Boost the average order value (AOV)
Promotions and discounts related to shipping are a great way to entice customers to spend more, and they may help you boost your average order value. For example, you might offer free delivery with a minimum purchase on certain goods or for a short period.
Expand the business
You can sell to more people in more areas across the world if you have an international shipping plan in place.
1.1.3 Increase conversion rate
Customers are more likely to complete a transaction when they know what to expect at a price that feels reasonable. Giving consumers choices motivates them to buy—you may let them choose their carrier, delivery time, and even fulfillment method, including local delivery and curbside pickup.
1.2 Make cost a priority in your delivery plan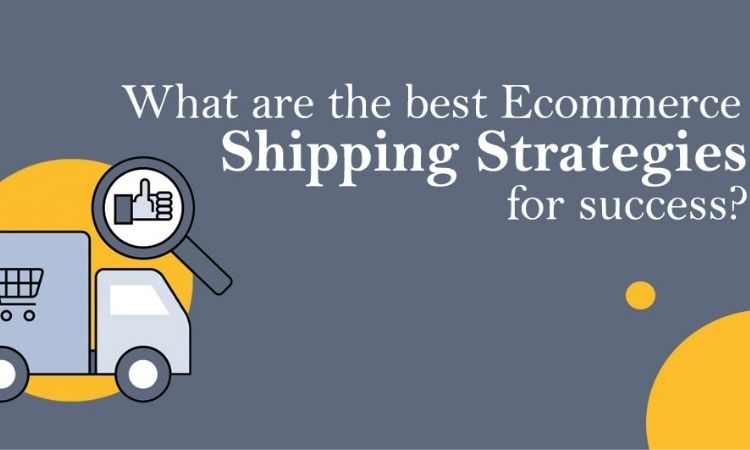 The way you charge consumers for shipping is an important part of your shipping strategy since it has a direct impact on your conversion rate and profit margins. Let's take a look at some of the most common ecommerce shipping strategies:
1.2.1 Offer free shipping: Some retailers provide free delivery on all orders, while others impose restrictions. For example, any orders over $100 qualify for free delivery.
1.2.2 Charge exact shipping costs: This usually entails utilizing real-time shipping carrier prices that are accurate to the cent (for example, $8.36).
1.2.3 Offer flat rates: Every order can have a single flat delivery cost applied to it. For example, every order shipped anywhere in the United States will cost $10.
1.2.4 Alternative delivery methods: With innovative alternatives like curbside pickup and local delivery, you can manage your own shipment.
2. Detail Ecommerce Shipping Strategies to Get More Profits
2.1 Shipping strategy 1: Offer free shipping
2.1.1 Offer Free Shipping – Most popular Ecommerce Shipping Strategies
In the United States, 21% of small and medium-sized internet merchants provide free delivery on all orders. Free delivery is one of the best Ecommerce shipping strategies that people love. It is never actually free since the expense of shipping is passed on to you.
A free delivery may or may not make sense depending on your margins, and you may need additional information about your consumers before you can safely implement this strategy. In general, free shipping with no strings attached is preferable for high-margin items when shipping costs may be included into the final price.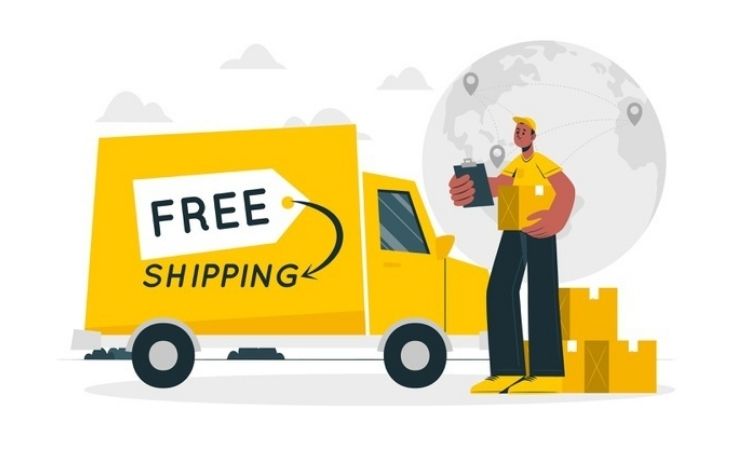 If you're a new merchant, assess your pricing strategy and profit margins, as well as what your rivals have to offer. You don't have to copy their shipping method, but you should keep in mind and offer what makes you feel comfortable as a business owner and profitable. To begin, provide free shipping with a condition that you make a minimum transaction.
You'll be able to gather data to help design your future delivery plan when you sell your items at this rate: Who are your clients? What city are they in? What do they purchase? What is your AOV (Average Operating Value)? Which goods have the highest shipping costs?
It's now time to consider the influence on AOV. Has it risen as a result of the new free delivery promotion? If that's the case, have a look at your profit margins to see if you're still making money. If not, it's time to boost product prices, implement a new order minimum, or reconsider your delivery plan.
2.1.2 How to offer free shipping and keep profitable in your Print on demand business
Understand your margin
Knowing two figures is required to give free delivery: the cost of sending an item and the profit you would make on that purchase. While it's impossible to anticipate this for every possible order, you may use your current AOV and the cost of shipping your most popular goods and orders to help. Those figures will give you an idea of how feasible it is to offer free delivery right now.
Incorporate it into your pricing strategy
If free delivery is a competitive must-have in your market, one strategy for staying profitable is to factor it into your product pricing. Remember that there are a variety of factors that may impact your pricing approach, and shipping costs are only one of them. You'll also need to think about your specialty and the competition.
Use free shipping to increase your AOV
The most typical approach for giving free shipping over a particular amount is to have a few sales under your belt and figure out what your average purchase value is, then offer free shipping on any orders that are X percent more than your average order value.
Make your packing more efficient
The weight of your package is an important component in your shipping expenses, and it's one that you can manage to some extent. Consider how much packaging you'll need to make sure your products arrive securely and undamaged.
Offer short-term free shipping promotions
If offering free delivery all year isn't feasible, try utilizing it as a promotional tool to promote sales. Use free shipping as a promotion to clear out outdated goods at full price during a slower period of the year if you can't provide it during your busiest times. Furthermore, many carriers impose surcharges around the holidays, so you'll want to terminate the sale in time to avoid the extra shipping costs.
Offer Free shipping on some products, not all products in your ecommercef store
Large or very large products, such as furniture, may not fit into your entire shipping plan, as shipping on such things can be exceedingly costly and drastically reduce your profits. To determine the best option for your business, do your research on how much it costs to ship each of your items, how your rivals manage to ship, your typical order size, and your profit margin.
2.2 Shipping strategy 2: Charge exact shipping costs
If free shipping is impossible, or isn't a choice for every shipment, charging exact shipping costs are the next Ecommerce shipping strategies you can refer to. Charging your customers the actual cost of delivering their order is a technique that can give them the ability to pick the best option for them.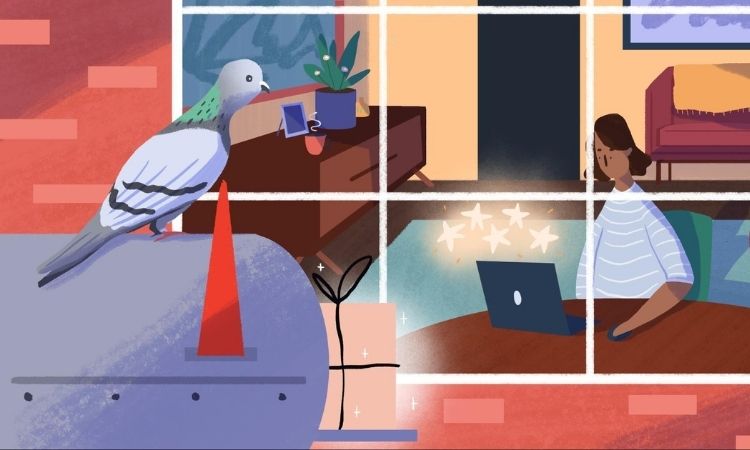 For example, a client who needs an item by a certain date could be ready to spend $20 for expedited delivery, while a customer who would rather save money and wait a few days would be more likely to convert if they can pick a $5 shipping option that takes a little longer.
Using a real-time calculator might assist you in gaining consumer confidence. The calculator serves as proof that you aren't exaggerating your shipping fees or boosting the pricing of your items to compensate for the costs. This is also an excellent choice for big or hefty packages that you can't or don't want to send for free.
However, shipping can be costly, and if a consumer can acquire the same goods at a lower price that includes delivery, they may choose a rival. Negotiating the best prices and partnering with firms that can provide you with the best shipping discounts are critical.
You can order shipping labels directly in Shopify to streamline your shipping process and get the best pricing with USPS, UPS, or DHL Express in the United States, Canada Post in Canada, and Sendle in Australia using Shopify Shipping.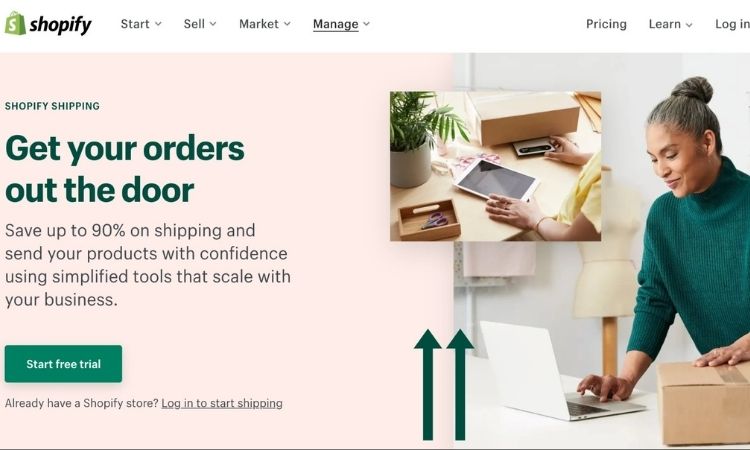 2.3 Shipping strategy 3: Offer flat rates
Offer a flat charge for each shipment or flat prices for weight ranges and order totals as your third choice. The Sill, a houseplant firm, for example, charges a fixed fee for the shipment. The charges change based on the size of the order.
This flat-rate delivery option necessitates some planning ahead of time to determine your usual shipping costs. This is a best practice that you should be doing anyhow to avoid undercharging or overcharging your consumers. You'll probably be a bit over—or under—the real shipping cost when you find the correct pricing for your flat rate shipping, but it should all work out in the end.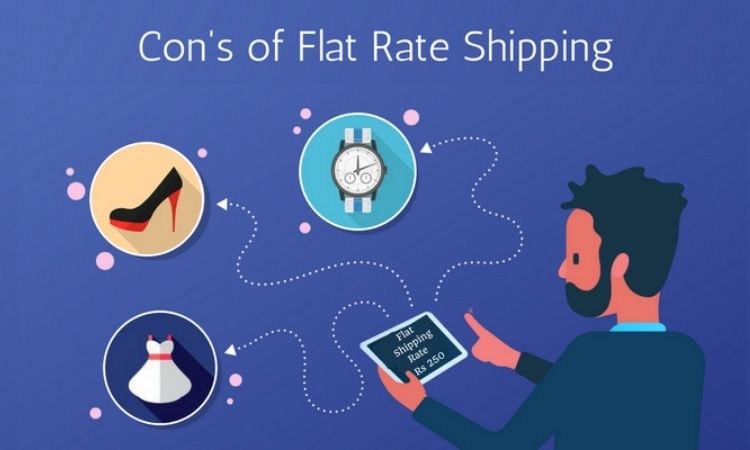 One key aspect to remember regarding flat rate shipping is to select the flat cost that best suits your needs. This will need some testing to see if you should do it by order totals, weight ranges, or something else.
2.4 Shipping Strategy 4: Alternative delivery methods
Third-party carriers are no longer the exclusive option for eCommerce delivery. Alternative delivery method will be a next option in Ecommerce shipping strategies. With innovative alternatives like curbside pickup and local delivery, you can manage your own shipment. These approaches are a wonderful way to interact with your local client base and can attract local customers.
Businesses have developed physical separation techniques to restrict person-to-person interaction in a COVID-19 economy. Consumers needed a simple method to keep shopping and supporting local companies.
Local and curbside pickup
With restrictions on dining out and shopping in stores, local and curbside pickup allows customers to buy your items online and pick them up at your store—sometimes without even leaving their car. The ease of these choices is likely to keep them around when the epidemic is over.
Local delivery is available
Local delivery is another option for getting purchases to clients in your immediate area without having to use a third-party shipping service. According to our survey results, 31% of customers utilized local delivery in the first three months of the epidemic, and this trend isn't going away anytime soon.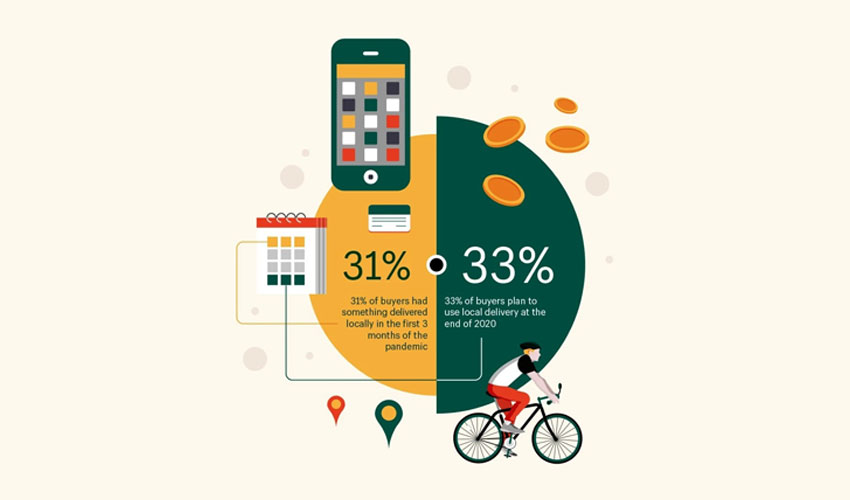 Not only is it a wonderful way to cut shipping costs and take control of shipping, but delivering orders personally may drive more local sales by enticing customers with the promise of free or low-cost delivery. You may also utilize a warehouse if you don't have a storefront site and distribute in the surrounding region if you don't have one.
3. Prepare your business with return eCommerce shipping strategies
You can have the most beautiful product pages in the world, but no matter what sector or niche you're in, there will be times when a client receives their goods and decides it's not for them. You must be prepared to manage returns even if the cause for the return has nothing to do with you or your goods.
When it comes to pricing your return shipping, there is no one-size-fits-all solution, but there are a few basic alternatives to consider, which match the three primary shipping pricing options you used to price outgoing shipments.
Offer exact cost pricing for return shipping

Offer free return shipping

Offer flat-rate return shipping
Conclusion
Make sure your ecommerce shipping strategies are mixed right for your business
What you charge consumers for shipping may have a big influence on your conversion rates and profit margins. You'll need to figure out what will work best for your brand, business, and consumers, and you'll probably have to try a few different approaches before settling on the ideal one. Choosing the suitable eCommerce shipping strategies becomes the most important key to make more profit in your business.