Is there any Halloween prediction for Print On Demand in 2022
A lot of lucrative seasonal occasions will be happening soon for businesses to run campaigns and boost sales – Halloween is no exception. While maintaining health during the COVID-19 Pandemic, print-on-demand businesses still have to make plans for upcoming events to be harmonious with current situations. 
Below is a general look of this year and Halloween prediction for print-on-demand businesses to consider; check it out now!
1. When is Halloween 2022?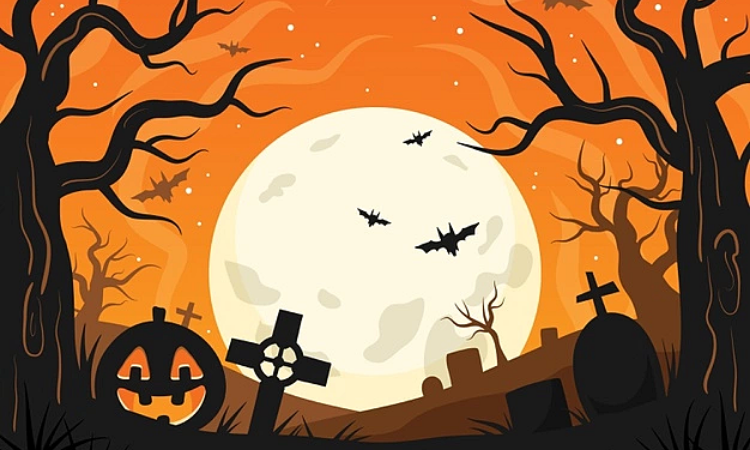 Halloween is an annual memorial of the deceased that takes place on the evening of October 31. 
Although it's not an official holiday, this seasonal event is welcomed in a number of nations across the world, especially in the West (North America and Europe), and also growing in Asian countries due to the commercial possibilities it brings. 
In the United States, Halloween is the event with the second-highest amount of consumer expenditure behind Christmas.
Halloween 2022 is on Monday, October 31, 2022.
2. Look Back On Halloween 2020
According to the National Federation Retail, Halloween-related consumer expenditure is predicted to reach an all-time high of $10.14 billion, up from $8.05 billion in 2020. Last year was observed amid the Pandemic's most severe era, yet this did not deter people from looking for merchandise and new methods to celebrate this event.
Halloween 2020 was also an opportunity for some families to reunite and celebrate this event in safety. Taking advantage of this trend, several businesses decided to extend the storage for Halloween costumes and house decorations to encourage clients to enjoy this seasonal occasion while staying at home.
3. Halloween Predictions For Print On Demand 2022
3.1 The sales continue to grow as expected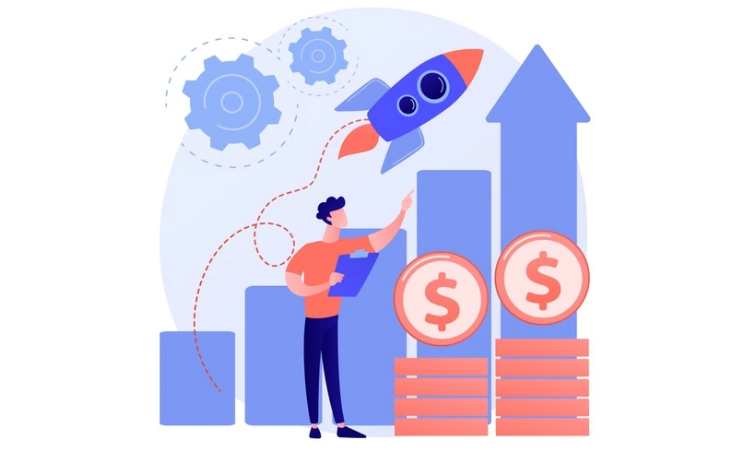 Following 2020, this year will be another year for eCommerce businesses to boost sales by launching several home-related products bringing Halloween themes. 
According to the National Retail Federation's annual poll performed by Prosper Insights & Analytics, consumer spending on Halloween items is predicted to hit an all-time high of $10.14 billion, up from $8.05 billion in 2020.
Consumers in the United States are predicted to spend an all-time high of ten billion US dollars on Halloween in 2022. This represents a massive increase of somewhat more than two billion US dollars over 2020. When compared to prior years, average spending per person was also considerably higher in 2022.
3.2 Investing in deals is not a good idea anymore
The winter session is coming with many profitable holidays for businesses to launch campaigns and for customers to shop for the best products at the lowest price. 
However, our Halloween prediction for this year is that businesses should minimize the budget spending on coupons and discounts for customers. After Halloween is another major holiday for customers to enjoy; however, due to the COVID19 Pandemic, it's no longer a good idea to offer as many sales as possible for customers during this season. 
Instead, we recommend that print-on-demand businesses revise their strategy and prepare a specific number of sales for each holiday. Customers would feel as if they did not buy enough for the previous events, prompting them to wait for the following holiday for more limited discounts.
3.3 Couple costumes have seen growth so far
Besides family and kids costumes, Halloween prediction 2022 has also witnessed a trend of couple costumes. According to Pinterest, individuals are looking for more relationships, as costumes for two have surged at a +16x YoY rate between July 2019 and July 2020. 
This Halloween, children's costumes such as superheroes, detectives, and mail couriers, which are expected to increase by 70–90 percent over the following six months, honor the everyday heroes of lockdown.
From what we have gathered for this Halloween prediction, most money will be spent on costumes: $3.32 billion, a 27 percent increase over last year and the biggest since customers paid $3.35 billion in 2017.
3.4 Trick-or-Treat and Other Festivities Will Go Virtual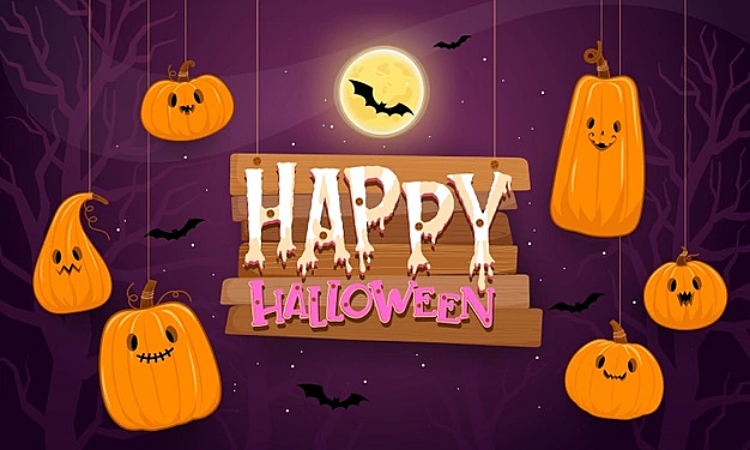 Although vaccination has been provided to cure the COVID19 virus, we can not anticipate precisely whether the world is going to be back to normal or not. Therefore, enjoying this spooky holiday with the comfort of our own home is a top priority. 
Many people will wonder how to celebrate trick-or-treat virtually? As usual, kids will dress like a character they like and go around their neighborhood for candy. Yet, the Pandemic will not easily allow us to celebrate this traditional way anymore. 
So, how about staying at home with your kids and preparing some scary movie to chill along the night? What's more, print-on-demand businesses should start preparing ideas for home decoration from now on, as searches for Halloween home decor on Pinterest have increased recently. Grasp this chance and create trendy aesthetic products. 
4. Trendy Niches To Consider On Halloween 2022
4.1 Mask
Our Halloween prediction is custom Halloween-related masks are going to be on-trend this year. Print-on-demand businesses should utilize this trend to create relevant masks and encourage people to shop safely.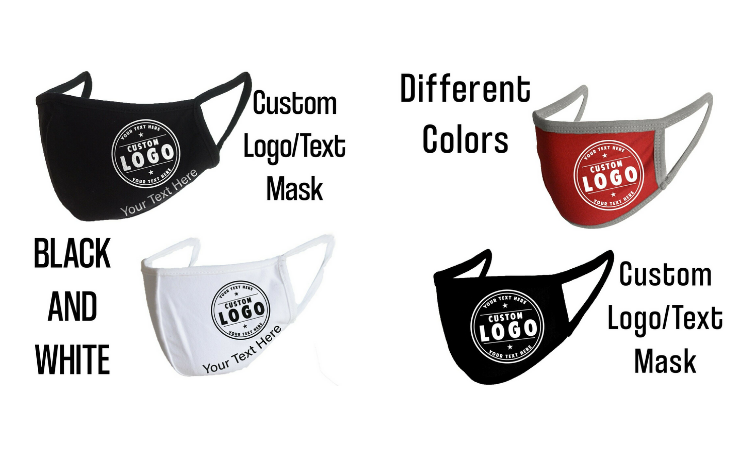 4.2 Hoodie/Sweater
Print-on-demand Hoodie or Sweater is a must for this season, as winter is coming, and people want to wear something that makes them cozy and brings the Halloween vibe at the same time.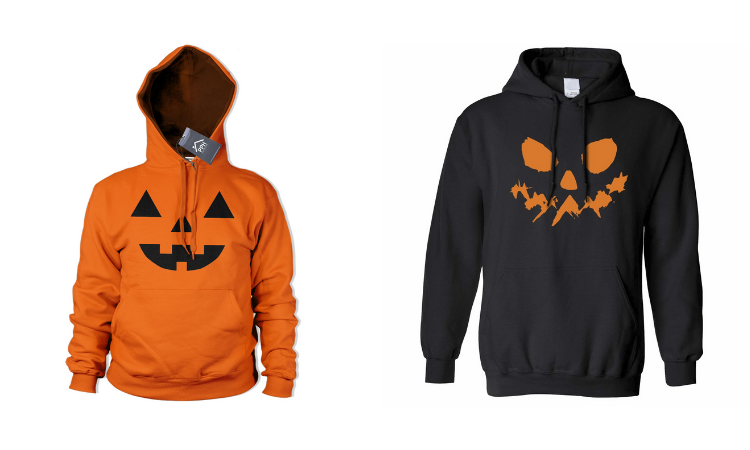 4.3 Wall arts
People love the decoration on this holiday, so why don't we sell some wall arts with Halloween symbols such as witches, black cats, bats, pumpkins, …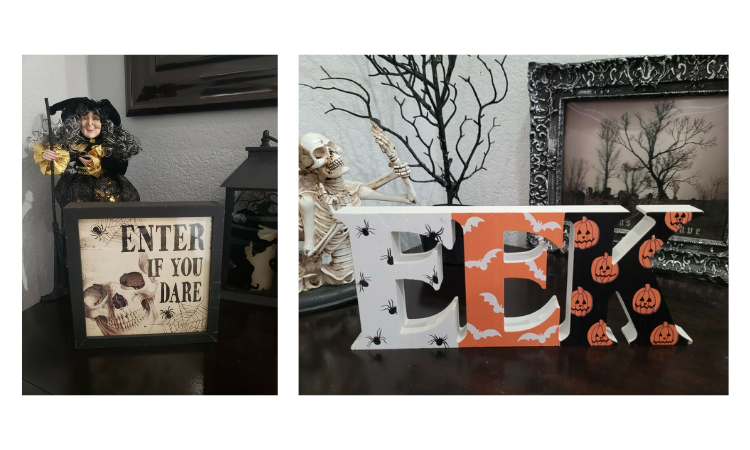 4.4 Bowl
Bowl for candy, why not? A typical bowl full of candy is just right, but you can create some Halloween designs to attract more customers and boost more sales.
4.5 Mug
Winter without a coffee mug is not winter anymore. Also, mugs are one of the best print-on-demand items for you to put in your shop. You can add some typography like "Happy Spooky Halloween" or any kind of trendy slogan for this season.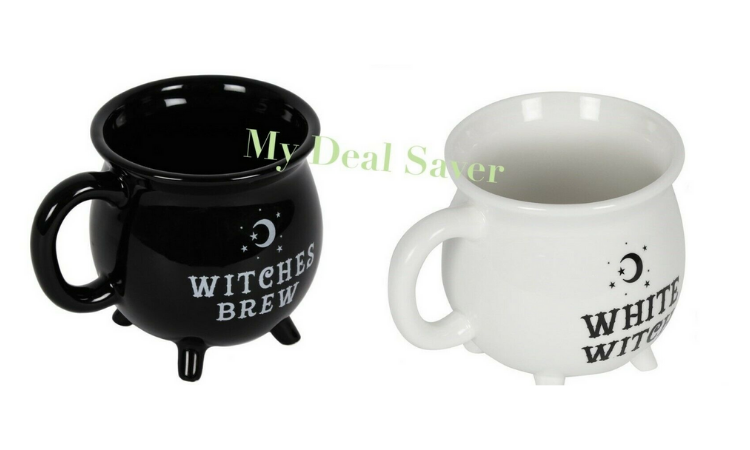 4.6 Costume
Costume is a must for this festive event, and there are several characters for customers to cosplay on Halloween. It's time to show your creativity and become a trendsetter through print-on-demand costumes.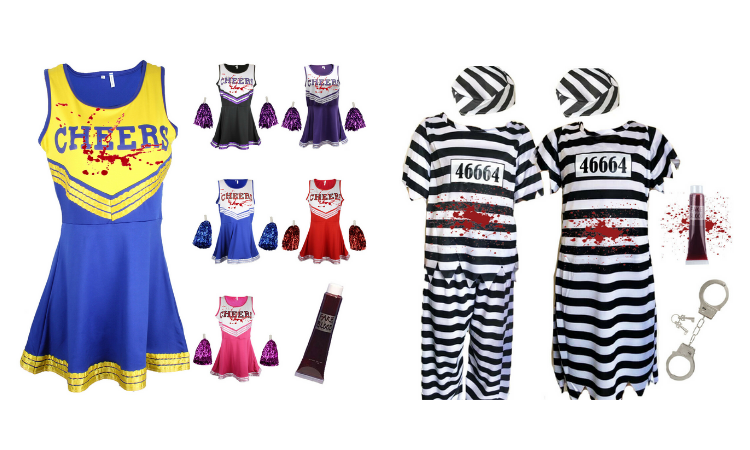 4.7 Halloween theme T-shirts
T-shirts are usually affordable, easy to wear on any occasion, and never out of date. Start adapting some Halloween-related design to your T-shirt from now on.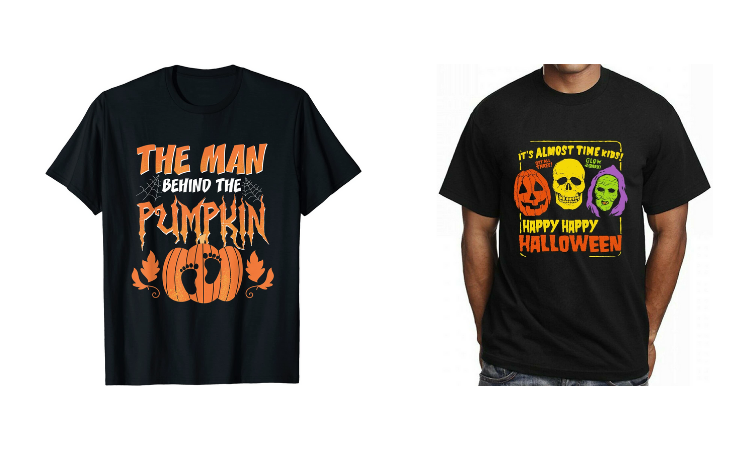 4.8 Scarf
Just like hoodies and sweaters, the scarf is also a print-on-demand idea for your business to consider and launch during the winter sessions. You can choose cozy colors like orange, brown, ruby red, etc., or apply Halloween symbol patterns on your scarves.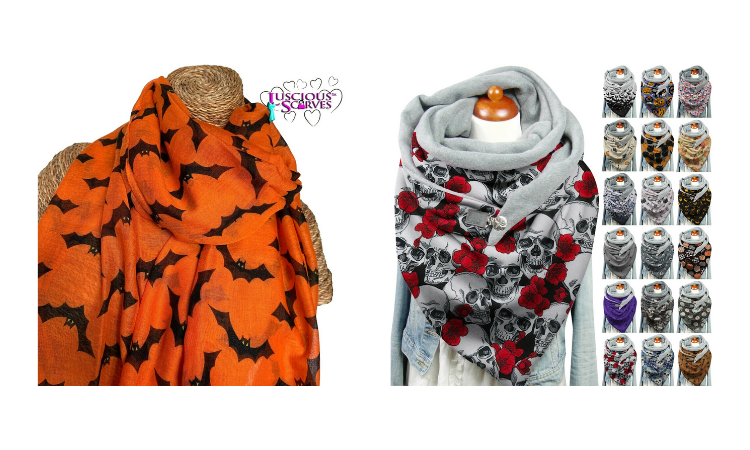 4.9 Jewelry
Accessories can be launched during the year. However, you can make your necklaces or bracelets trendy this season by attaching small Halloween items for those accessories.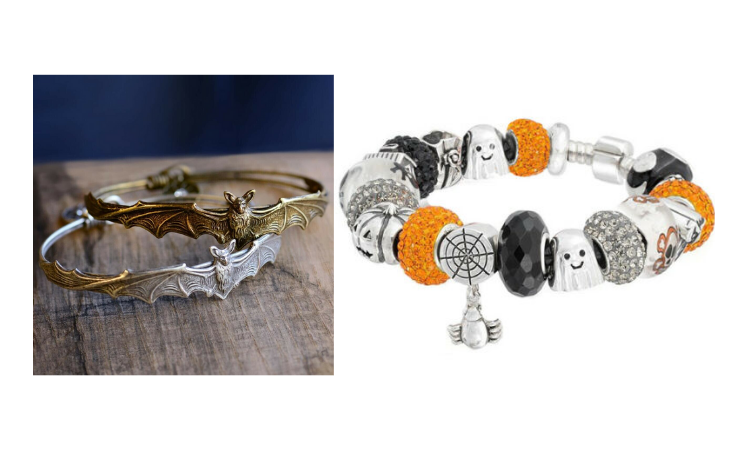 4.10 Basket
An idea that not everyone can come up with to launch on Halloween is print on demand baskets! Customers can put anything into the basket but still bring the Halloween vibe to their home.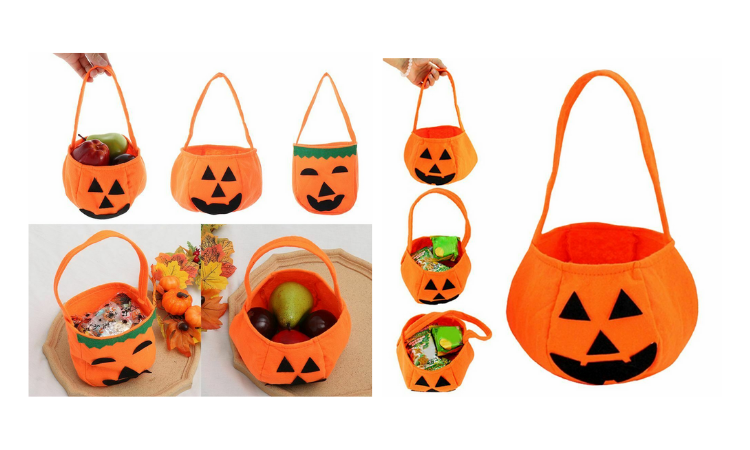 5. What should print-on-demand business prepare for Halloween 2022
5.1 Use Halloween Elements For Social Media
Start with updating your avatar and cover image of all social media platforms you use to launch your shop – this will help remind your followers about the upcoming holiday and attract more customers to click on your website. If your store has a mobile app, you can design your app's icon with Halloween elements as well.
According to Halloween prediction, it is a good idea for your new updates is that you can add big text to announce big sales of your store. Customers will feel more excited about the holiday and be ready to get the deals from your shop. Also, don't forget to write relevant captions for your changing profile image. It will increase the chance people see your posts. 
5.2 Become active on social media
After updating with Halloween elements, what's next? You cannot change your avatar and then go nowhere to be found! Instead, be highly active and connect with your audience on social media is what our Halloween prediction recommend.
Start communicating with them by posting daily memes, update your shop status for the Halloween season, or reply comments to assist your customers, or simply chit-chat with them. It's time for you to raise your brand awareness as well as identify your brand image. 
5.3 Blog guideline and gift tips on this season
Halloween prediction for 2022 is that utilizing blog sits is really important. If your shop has a blog, you can create content that aims to help your customers find the right products to celebrate Halloween. Some suggestions for you to apply on your blog site is: 
10+ best gifts to buy for your beloved one on Halloween

Spooky products you will love for home decor on Halloween

Best ways for a spooky party on Halloween (…)
Remember to apply the Search Engine Optimization tool to help your blogs reach more potential customers. Furthermore, as your content is mainly how-to tips and gift guides, you should attach the image of your products (and the link to buy) so that your shop will be the first choice that customers choose to browse for ideas. 
5.4 Customize Your Halloween Gift Packaging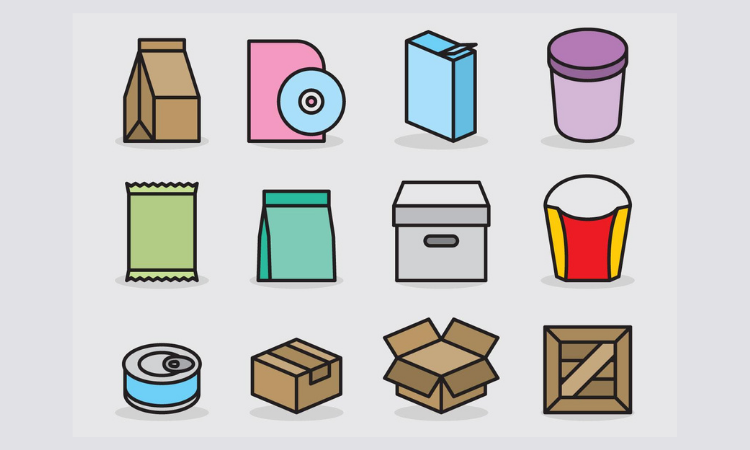 Halloween prediction for marketing strategy is that pay more attention to your packaging process. Product packaging plays a vital role in attracting your customers and raising brand awareness. This process is crucial to make your products stand out from other competitors and represent the value of your business. 
On Halloween, your packaging should be Halloween-themed to pique people's interest in your products. The more carefully and high-quality your products are wrapped, the more trust you may get from clients since they are aware that you are conscious of their feelings when the holiday season arrives, and they can provide you with favorable feedback for the next time.
5.5 Promotional Gifts
How to use promotional items effectively? First thing first, it is the Halloween season, so make sure to choose products that represent this festive event as well as reflect your business. Next, don't forget about personalization. Customers may not want a promotional item similar to the others – they might not need something unique either, but rather a gift that is relatable to themselves. 
A promotional item might be a low-cost way of saying "Thank you" to a client who has been particularly beneficial to your organization. It will not only increase loyalty but will also function as a long-term reminder of your firm. What's more, other clients linked with their business may see your goods, which may spark positive dialogues in your company's favor. 
5.6 Online contests and giveaways
A Halloween Contest during the Pandemic? – Couldn't be a better idea as we are used to the new normal – which we spend most of our time staying at home. An online contest with your products as rewards will encourage more people to celebrate this holiday as well as pay attention to your business. 
Remember to check your budget and choose a relevant prize so that you are the one to gain profits during this season. Furthermore, design your contest to bring the Halloween vibes as well as stay up to date on social media on a daily basis to connect with your customers. 
5.7 Master email marketing on Halloween 
Although many people think that email marketing is a strategy that causes customer aggravation due to junk mail, they get this idea all wrong. Automatic weekly newsletters can assist you in improving your relationships with your target audience.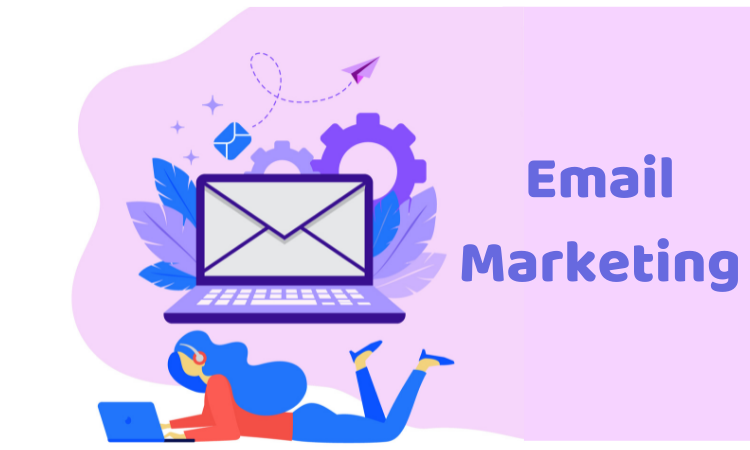 Suppose your clients rarely visit your social media pages or website. In that case, you can improve brand recognition by delivering relevant information as well as special offers specifically to loyal customers via email.
A recommendation for you is to avoid being formal when emailing consumers. People are always looking for something happy and welcoming, so attempt to create such an environment and make friends with your target audience. As a result, you can enhance your click rates and attract the attention of the proper people, resulting in a higher conversion rate. Although many people believe that email marketing causes customer aggravation due to junk mail, automatic weekly newsletters can assist you in improving your relationships with your target audience.
5.8 Spread Some Halloween Cheer to Your Google Ads
While it is expected that Halloween-specific keywords would be more expensive, you should investigate specific keywords for this event that may be relevant to your sector. At the absolute least, you may uncover some new keyword combinations, but you may still be able to target a few Halloween-specific phrases for not much more than you usually spend.
If you aren't targeting any Halloween-related keywords, your material can still be changed to contain Halloween-related references. However, make every effort to keep it relevant to your industry and the products and services you provide.
5.9 Release a Limited Edition Halloween Product
Halloween is an occasion for you to launch new products and gain more revenue. You can either customize your products in your own way or with Halloween-related items. 
As you are not sure how many products are going to be sold on this holiday, just run a limited edition campaign and remind customers about the due date of your event – this will urge people to find out more about your products as soon as possible. 
5.10 Don't forget to spruce up your online store with a Halloween theme. 
If you want to increase your online business sales during Halloween, you must emotionally appeal to your customers. Because you are performing well, you should go above and beyond to change the appearance and feel of your web visitors.
You may entice more customers by customizing CTA buttons and sales stripes with Halloween pictures. Don't forget to include themed add-ons such as gift cards, points and incentives, upsell, and so on. To engage your visitors, create a "frightful" appearance that runs across your website for Halloween.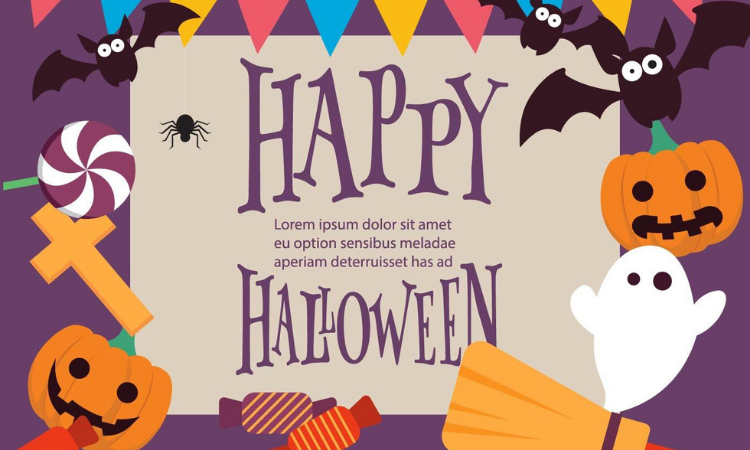 Wrap up!
Now you have a basic insight of what this year's Halloween prediction will look like. Only you can determine a company's success. To increase print-on-demand product sales on Halloween, our best Halloween prediction is to match the current trend and empathize with your target demographic. Remember, there are numerous holidays following New Year's Eve, so create long-term and realistic goals to increase your revenue on such occasions!