Etsy suspend account can happen to any shop owner, and it's really disheartening when it does. You think you're following all the rules and then BAM! Your shop goes offline and the account gets suspended for some not-so-great reason. The worst part about it is that no one will tell you why until you appeal, which can take ages to get back to you with an answer.  
When an Etsy shop gets suspended, there are usually several reasons behind it. Keep reading to learn about major reasons why, important tips to prevent suspensions and what to do if your account gets suspended before your shop goes down!
1. Major reasons why accounts get suspended 
There are countless reasons why you may get an Etsy suspend account, including but not limited to: 
1.1 Selling the prohibited items 
There are a number of prohibited items you cannot sell on Etsy. This includes pets, dangerous goods, weapons, drugs, adult products or anything else that is illegal. Selling certain protected wildlife is also prohibited. Be sure you're not trying to sell any of these items on Etsy! It's a good idea to read up on what types of products are not allowed before you list any products in your shop.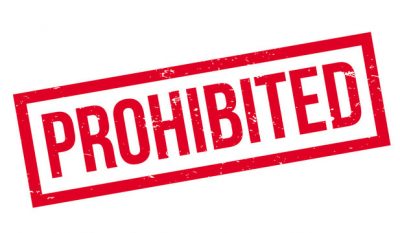 You should also avoid incorrect categories. While most categories will be available for you to use when creating listings, there are some limitations when it comes down to selecting a category for an item.
1.2 Actual products are different from descriptions 
The product(s) are similar to what is listed, but not exactly as described. This includes, but is not limited to, if an item's appearance or function differs significantly from its description. For example, sellers can't list a product as new if it's used or say an item is handmade when it's really machine-made. This can be an easy mistake for beginners, but it's still a big no-no on Etsy.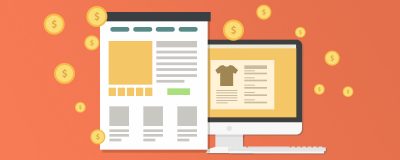 Even if sellers haven't deliberately been deceiving buyers about what they are selling, they can still be suspended for not paying attention to what they are listing – and how it all looks together on Etsy. Buyers may also feel misled if you have listed an item as handmade when it isn't.
To keep your shop in good standing, you should make sure all of your listings are accurate and use stock photos only when necessary. By being 100% accurate in how you describe products, you won't have any issues with suspensions. 
1.3 Not selling handmade items 
Etsy has become an invaluable resource for handmade sellers, but it's worth noting that not all handmade goods are permitted. Sellers must be 100% sure that their items fall into one of Etsy's handmade categories, which include: Handmade, vintage, craft supplies and antiques, non-commercially produced goods (such as clothing), foods made from scratch in a home kitchen by someone who is selling it.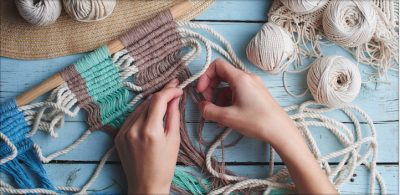 This includes items made from purchased or recycled materials. Handmade means something is created by hand without significant mechanical aid. In accordance with this definition, an item can include machine sewing but not sewing with a factory-manufactured machine.
1.4 Being associated with another banned account 
If Etsy finds that you're associated with another seller whose shop has been suspended (share an IP address, bank account, or some other form of contact), it's likely that yours will be as well. Unfortunately, there is not much that can be done in these cases.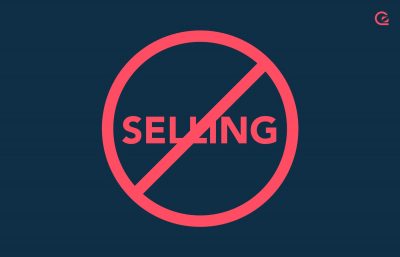 Many people have been shut down for sharing a computer with a person who had their Etsy shop shut down for fraudulent activity. If you think that could be a problem for you – find out before doing business on Etsy!
1.5 Selling intangible goods and services 
Selling intangible goods, such as music, webinars or coaching services, are against Etsy's Terms of Use. Etsy only allows you to sell tangible items, such as jewelry, art or clothing. You can list custom services as long as they're not intangible. For example, if you offer graphic design services for logos, you can list those on Etsy. 

Just be sure to include specific information about what will be delivered as part of that service (ie: a fully edited logo in vector format), so it's clear what customers will receive. When in doubt about whether an item is tangible or intangible, you can place it in your shop but make sure not to advertise it in listings. 
1.6 Infringing trademarks
This is one of the top reasons that affects sellers and their shop. Etsy has a new policy that allows them to ban any shop that uses copyrighted images without permission. Your product, shop or business name can't infringe or violate a trademark or copyright someone else owns. Or, you can't sell products that look too similar to those already offered by Etsy sellers with those trademarks. 
For example, if you plan on selling jewelry under your own brand name but another Etsy seller has a registered U.S. trademark for glitter as it relates to jewelry, you'll have a problem getting that name approved because it's likely going to be rejected due to a trademark conflict. If you violate intellectual property policies repeatedly, you may have an Etsy suspend account. 
1.7 Pending payment of your outstanding balance 
If you didn't pay your Etsy bill, you could have an Etsy suspend account. Even if you submitted a manual payment through PayPal or other means, contact Etsy to confirm that they have processed it. If not, make sure you've paid up before submitting payment again. You can check out information about outstanding balances anytime.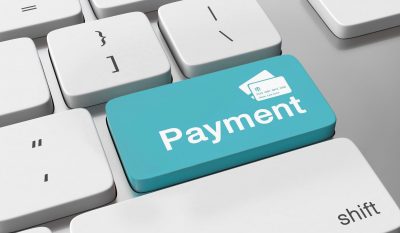 It's also worth noting that failure to make timely payments is grounds for termination of an Etsy seller agreement (with 45 days notice), although suspension can happen without warning. 
1.9 Outstanding value of returned orders
If you haven't issued refunds for orders returned through Etsy's automated system, you may be suspended. If you have outstanding refunds, Etsy will notify you if they are not processed within 45 days. If you don't process them within 10 days, Etsy will suspend your shop for non-compliance with their Terms of Use.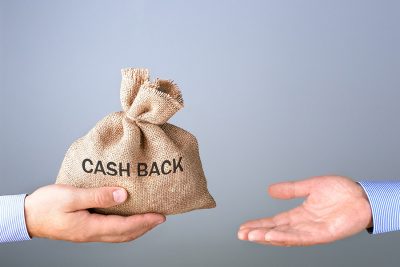 We recommend following these best practices for dealing with return requests and avoid having an Etsy suspend account: 
Promptly respond to all requests by either issuing refunds or communicating with your buyer directly via Conversations

Provide detailed information about processing returns in any listings that offer free returns

If applicable, include information about return shipping costs in the listing description, so buyers are aware of possible costs prior to purchase.
1.10 Use harmful computer codes & distribute viruses
Etsy takes all reports of harmful computer codes seriously. If you use or distribute harmful computer codes, or post links to sites that contain viruses, malware, or other malicious code, Etsy will take action against your shop.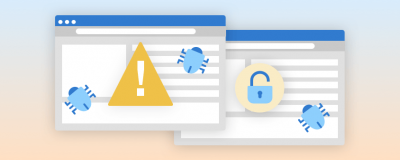 The consequence is immediate suspension for 30 days. Your shop will be closed during the suspension period. When the shop reopens, Etsy will permanently ban your selling privileges on Etsy. You can't recover selling privileges after being banned by Etsy forever.
2. What to do if you have an Etsy suspend account? 
2.1 Identify the issue
Before taking any action, first figure out what exactly you're dealing with. Were you suspended for violating Etsy policies? Did someone report you? Is there a billing issue? Has something happened with Paypal or a payment processor? It may seem like a lot of hoops to jump through, but knowing exactly what has happened is essential for quickly resolving any issues and avoiding further trouble.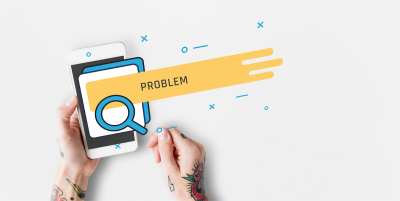 Then, let Etsy know what you plan to do: If it's a problem that can be resolved by yourself, tell them how soon can you resolve it? When do you think everything will go back to normal? Be clear about how much time you need and make sure they understand clearly your plan of action. 
Make sure all things are under control: Once an issue is identified, make sure all potential issues are well under control before getting back on track with sales.
2.2 Write an appeal message to Etsy to reopen Etsy Account
As soon as you find out your Etsy suspend account, you should write an appeal message. Just like with Etsy's Initial Evaluation form, explain what you did wrong and how you intend to fix it going forward. Where did you break Etsy's rules? Why did it happen? What steps will you take to avoid making that mistake again? What else would help change their mind about suspending your shop?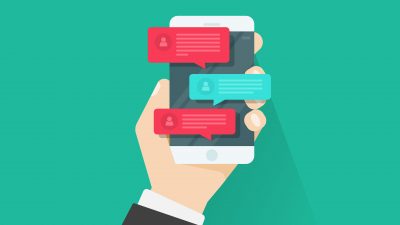 It's important that you write a courteous, clear, concise and professional appeal to Etsy, no matter how angry or frustrated you may be. If Etsy understands your frustration and can tell that you plan on taking actions to rectify it (by improving shop performance), they will very likely approve your shop back into good standing.
2.3 Still continue fulfilling previous orders 
Once you receive notification of suspension, you need to communicate with any customers who have orders pending. If you don't communicate with them they may assume that their order hasn't been processed yet. At that point, it might be difficult for them to contact you about canceling or modifying an order since there is no longer a way for them to get in touch with you directly. 
So remember that communication between buyers and sellers is always important! It might be necessary at some point before you are suspended, but will become especially important if something happens while your account is suspended. The best thing you can do in terms of communicating with customers while Etsy evaluates your shop is make sure all of your shipping policies are up-to-date.
3. How to protect your business before you shop gets suspended? 
To protect yourself from getting an Etsy suspend account, you should: 
3.1 Backup everything 
With Etsy, there is no word of you never knowing. You should always back up everything in case your shop gets suspended or someone tries to steal your content and pass it off as their own. Backup all of your images, product descriptions, shipping times and information, email templates  – anything that you don't want another business using!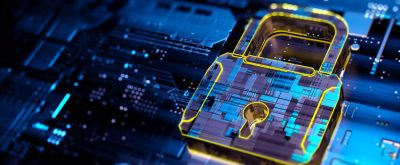 These items can be backed up by clicking on Settings at the top right corner of any page and choosing General settings then Backup Shop Data under Services. It only takes a few seconds but it will keep you protected if something does happen with your account! 
3.2 Get your shop its home on the web
It might seem like a pain, but it's actually an easy way to protect your Etsy shop. When you open a website on WordPress or Wix, you are free to set up as many shops as you want, giving yourself an extra layer of protection against suspension. With a website that belongs solely to you, there is no guessing involved about whether it is being used for personal use only.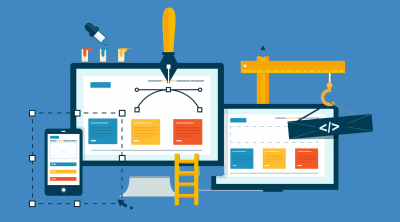 4. FAQs about Etsy suspend account 
Below are some FAQs regarding Etsy suspend account that you may want to know
4.1 Can Etsy Shut Down My Shop Without Warning?
The short answer is yes, but it's unlikely. As an Etsy shop owner, you're responsible for making sure that you stay in compliance with their policies, which can change at any time. It's not uncommon for Etsy to shut down a shop without warning or reason, but that doesn't mean it isn't upsetting. 
4.2 How Does Etsy Notify Shops About Suspension Issues?
Etsy will send a notification by email about an issue through Etsy's automated system. In some cases, they do not notify you at all until you message them first. 
4.3 How Do I Know if I'm in Danger of Being Suspended? 
You will always know if you're gonna have an Etsy suspend account. Unless you do something wrong, nothing can happen.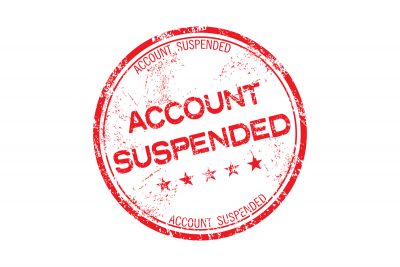 4.4 Does Etsy keep funds if the account is suspended?
No, when an Etsy seller's shop is suspended, any funds in that seller's payment account are returned to them. Etsy cannot touch those funds until they are transferred out of that account (if there is a balance due on an order, it will be held until the seller responds). 
So if you see a balance on your PayPal or bank statement after your shop has been suspended, don't worry: it is yours and you will get it back once we release your funds.
Other questions concerning Etsy suspend accounts can be found here. 
5. Wrapping Up 
Etsy suspend account is inevitable, but that doesn't mean you can't take steps to protect your business. If you don't know how to keep your account active, your business could be at risk. Hopefully, this article has taught you everything you need to know about getting suspended on Etsy and what to do if it happens to you. And, happy selling!