Manage Internal Products
Internal products are all products which are created and managed on Podorder internal system. Sellers can manage all internal products to push manually or automatically to selling channels.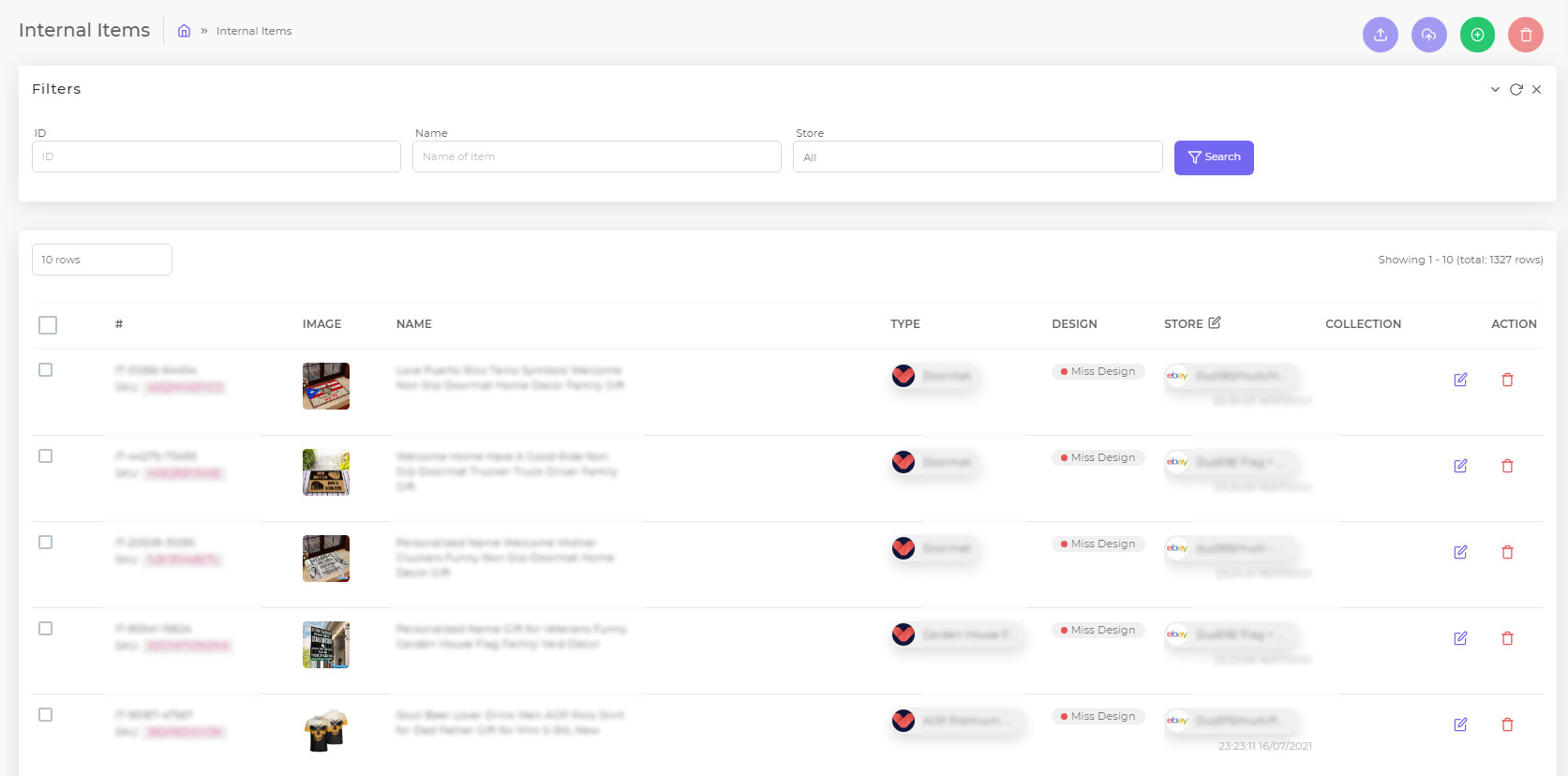 1. Filter:

Filter ID
Name of Item
Store
2. Create New Internal Product
To create new internal product, you can follow the same steps to Create new products with Podorder.
3. Manage Internal Products: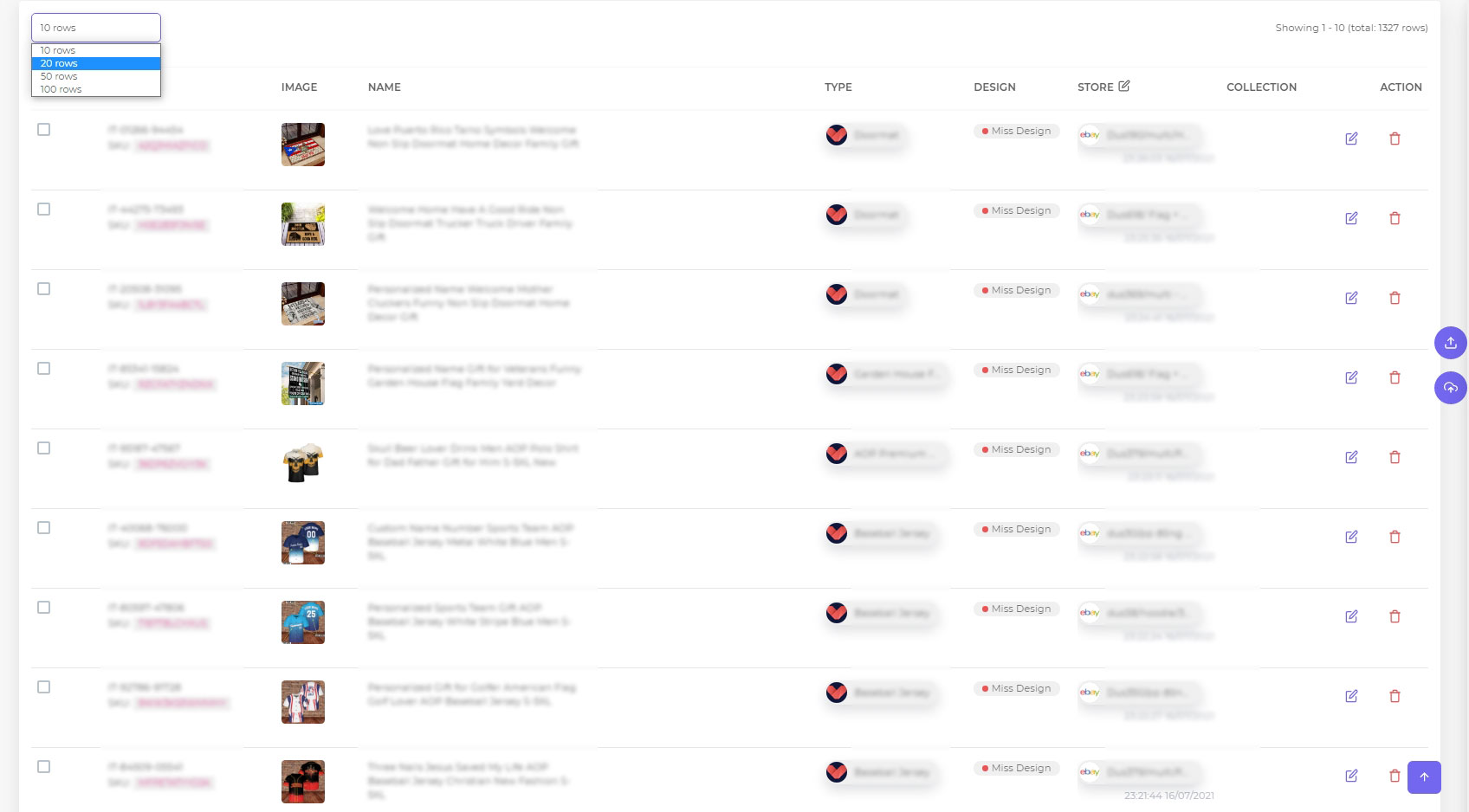 Filter store: Filter list of products with number of rows to show
Product ID: ID of product in store and the system.
Image: Image of products
Name: Name of products
Type: Product type for each fulfillment provider.
Design: Design status. Available or missing design.
Store: Store of product.
Collection: Collection of products for easy to filter and manage
Action: Edit/Delete product as they want.
Edit product:
Click on the pencil icon to Edit, edit all product information > Save or Save As Preset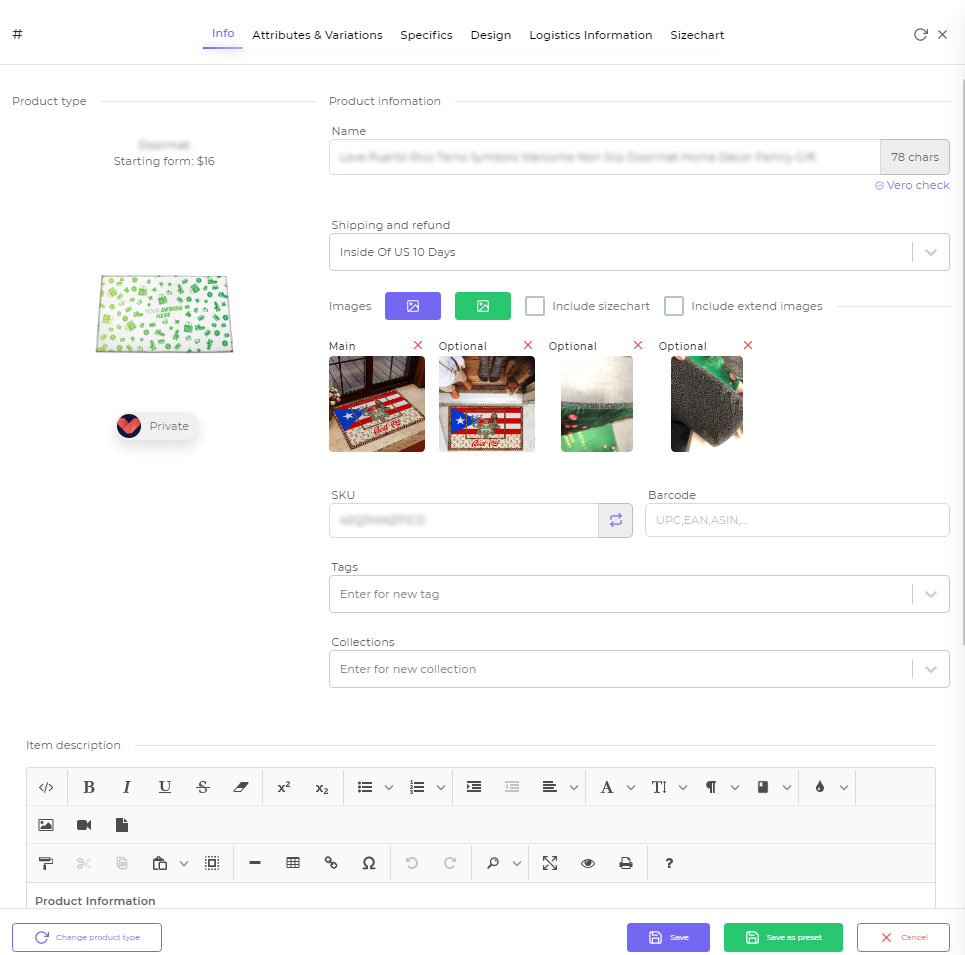 Manually/Schedule Time for Upload:

Stores > Choose Store > Click on Items & Payment: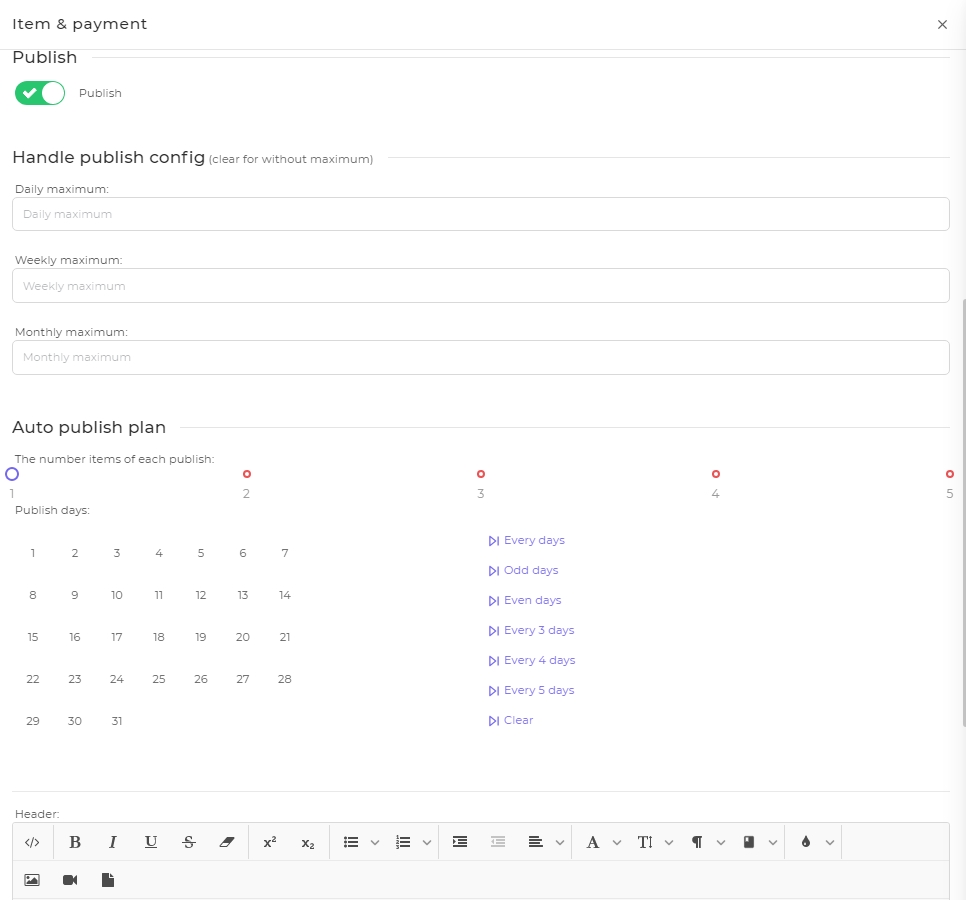 Payment: Insert Paypal Email
Item:
Brand name
Default quantity:
Watermark item images
Fetch Schedule
Choose Always, Usually, Sometimes, Occasionally, Rarely
Publish
Handle Publish Config
Daily maximum
Weekly maximum
Monthly maximum
Auto Publish Plan
Select detail day to push products
Header and Footer of Stores
Store Banner (Ebay Platform)
Automatically/Manually Push Product to Multi Selling Platform:
To set a automatic upload items to Ecommerce platform, sellers can at the "Auto Publish Plan", seller have to set for day, frequently time to publish and items.
No set time for publish, all products in store can be manually push to Ecommerce platform.
On the dashboard, sellers can manage their all store with manual/auto push product here.

After publishing products to store, sellers can manage products on External Products.
See more: 
Manage External Products with Podorder Print on demand management software solutions.