This doc helps to create product type for print on demand that are available on Podorder.
Thanks to integrate with multiple fulfillment providers, there are a plenty of product types that helps to create product as quickly they want.
Note:
Product type custom only can be fulfilled with fulfillment providers as merchize/onos/private, if you create with correct SKU Product. 

For new seller, if you don't know which product type of any fulfillment can be customized, you should use the available product type to create product to sell and fulfill. 
Here are all product types on Podorder.
Go to Dashboard > Product Type > You can see all product types or filter by fulfillment provider as following screenshot: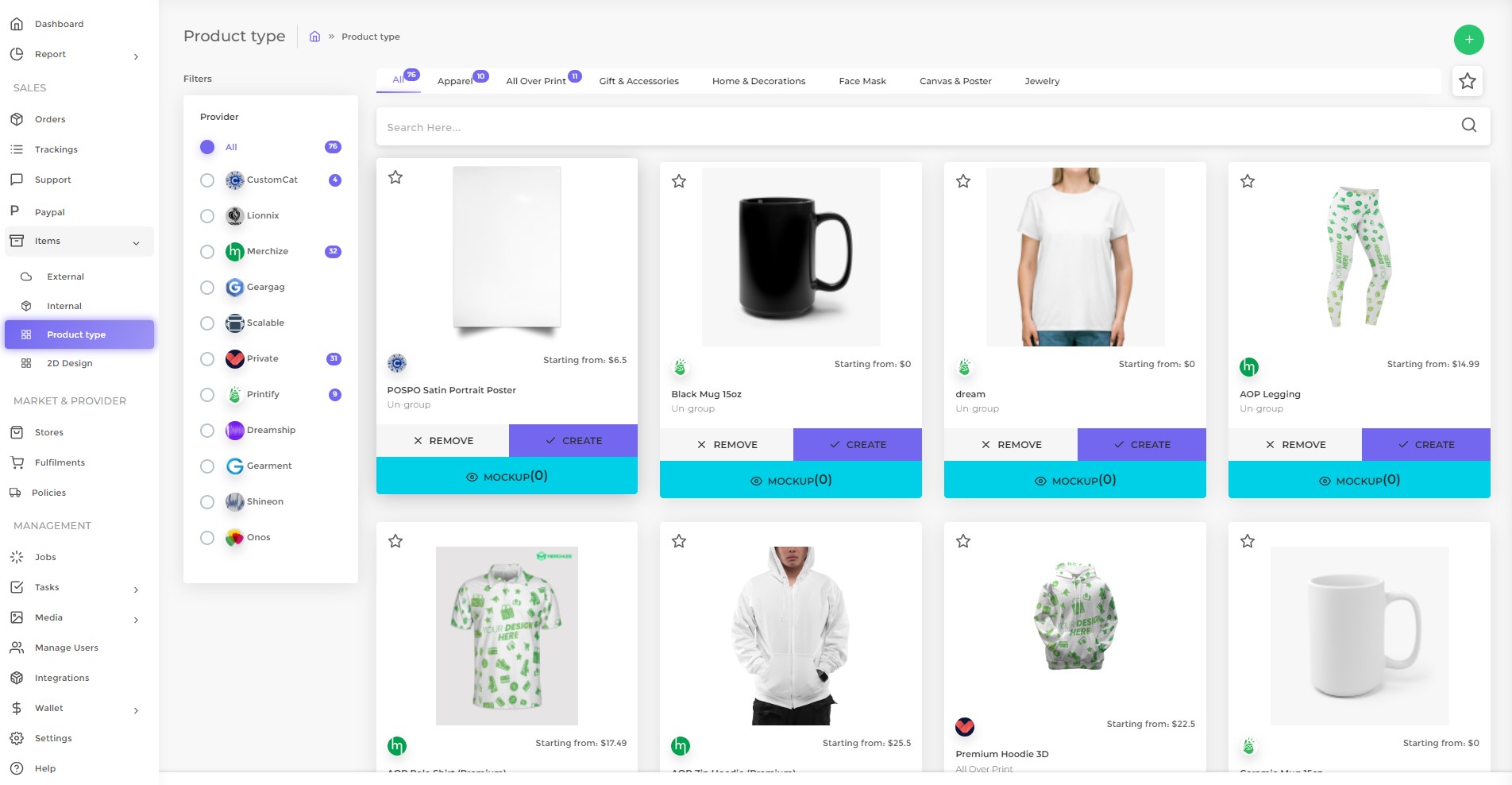 1. Add New product type:
Thanks to integrate Fulfillment provider into Podorder system, you can create multiple products types that provides by Fulfillment providers on Podorder.
There are 2 types of product types:
Normal Product Type
Custom Product Type
1.1 Add New Product Type
Click on "+" button to Add new product type, choose fulfillment provider to add: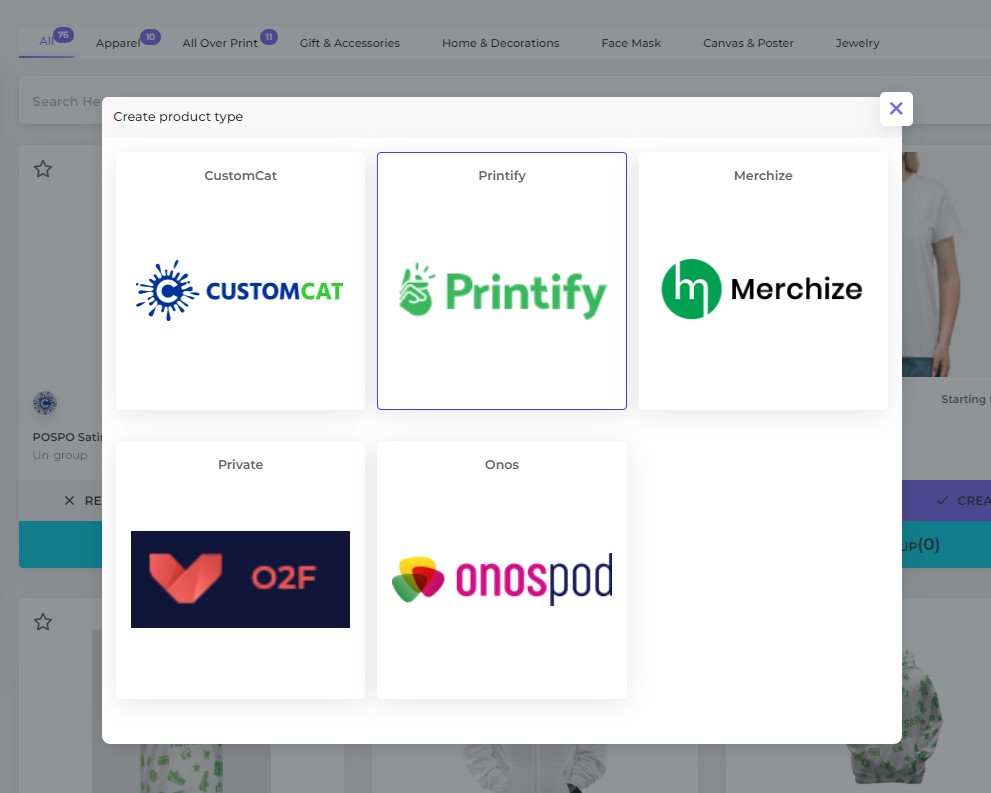 You will see all product types that are available on the fulfillment provider. Click on the items if you want to add into podorder product types.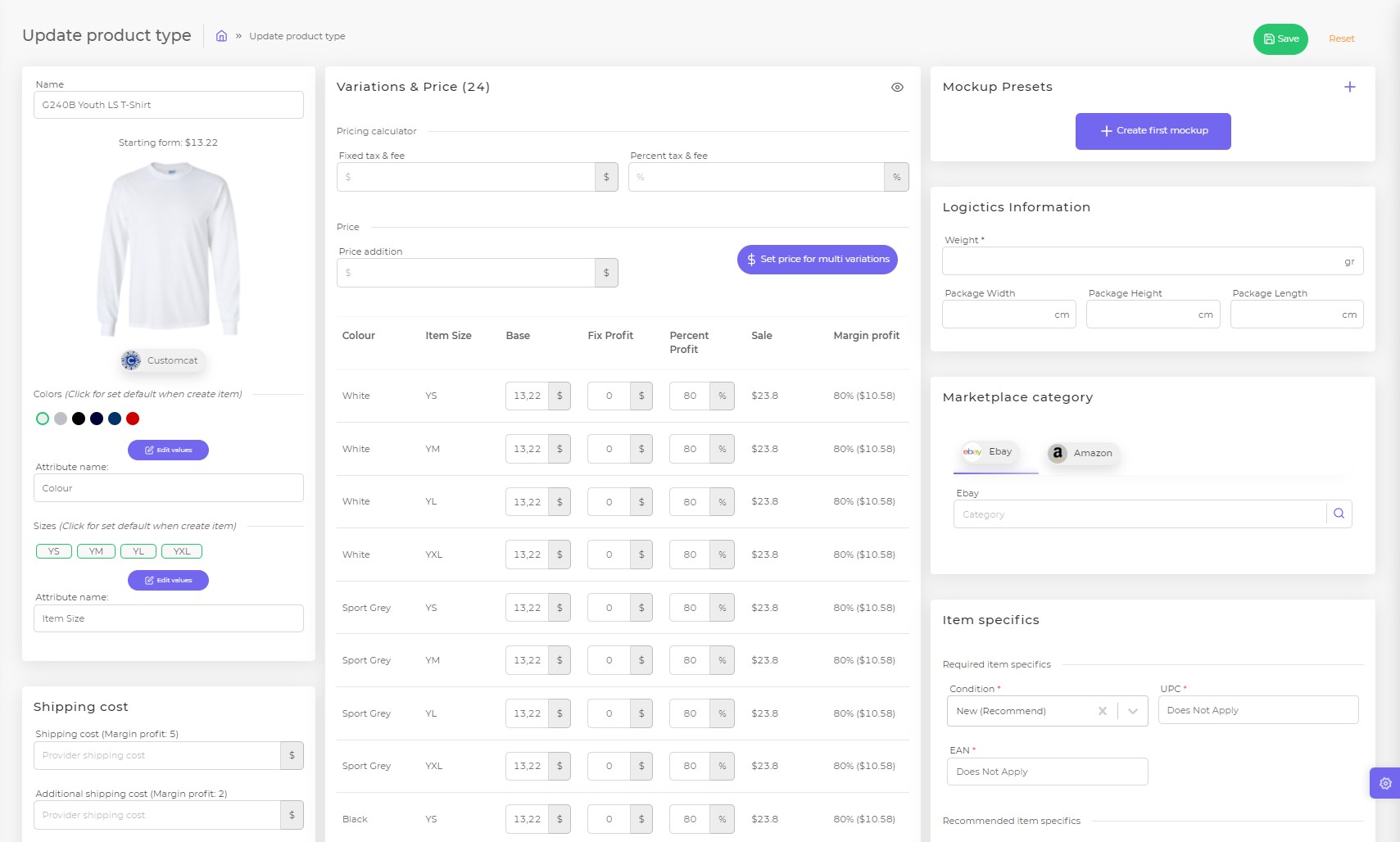 Manage all product types on Podorder system: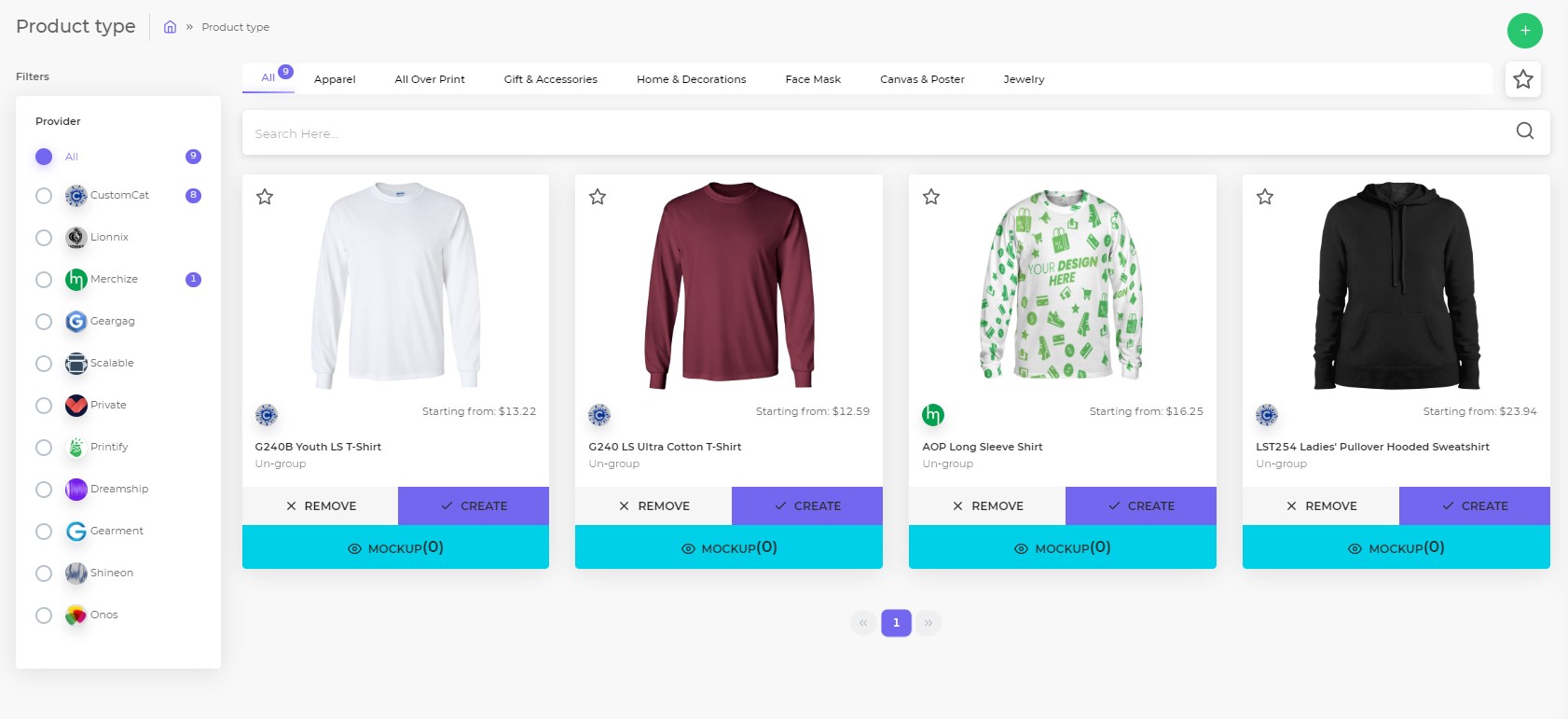 1.2 Create a Custom Product Type
"Create custom":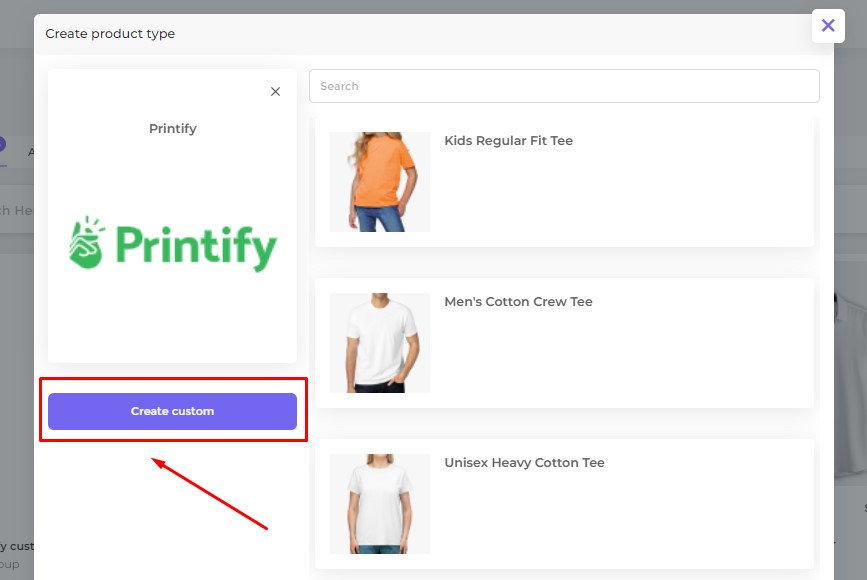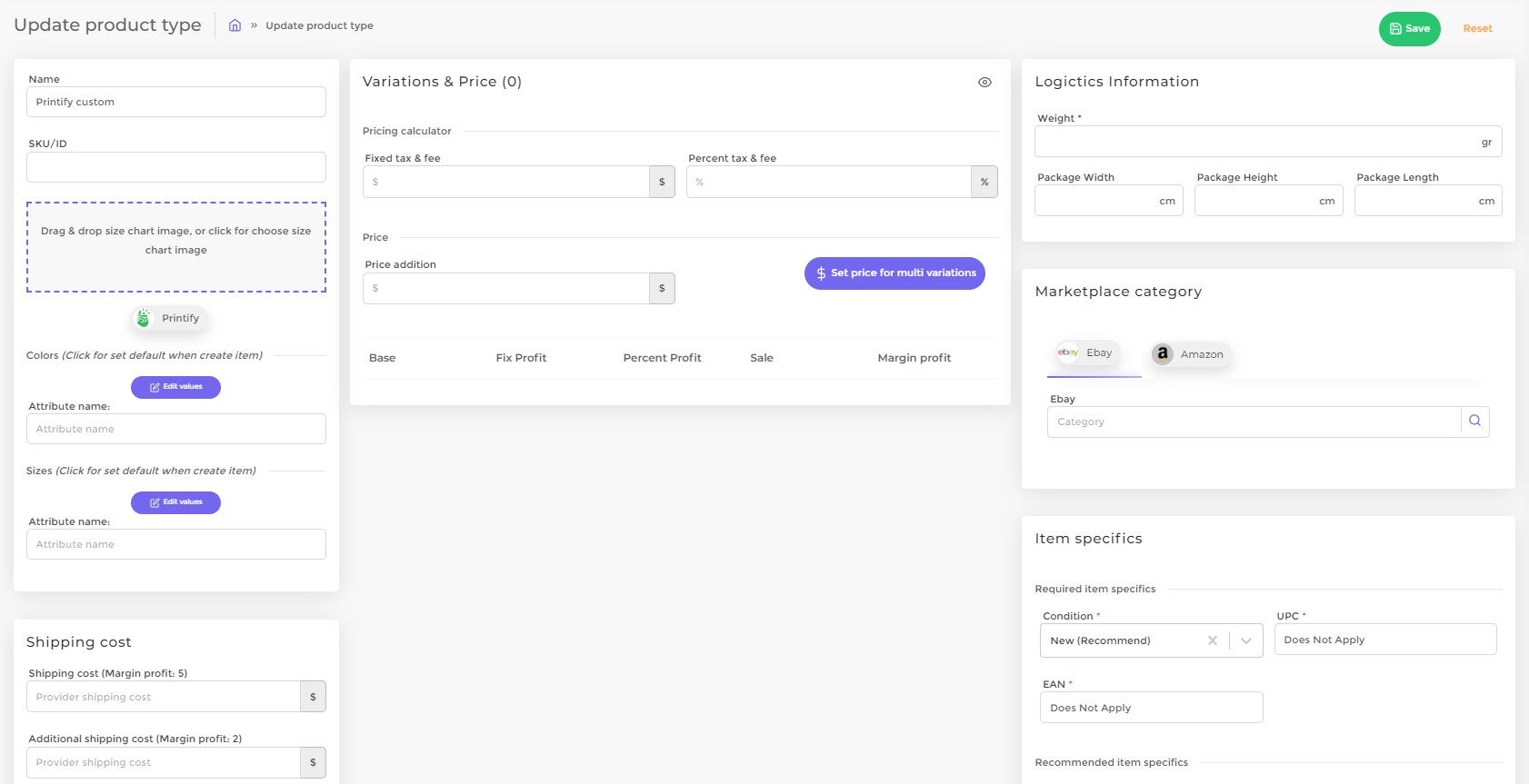 Fill all above information about custom product type as you want.
Create a mockup:
Logistics information: Fill weight, package width, package height, package length
Marketplace category: It support eBay & Amazon category.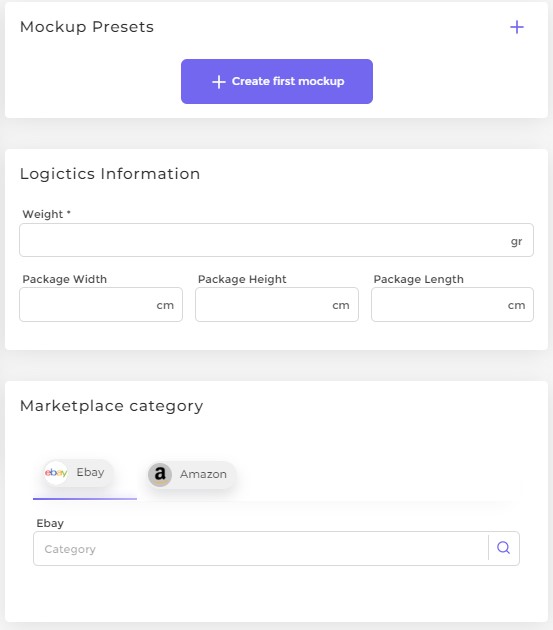 Shipping cost: Shipping information about product types.
Fulfillment providers template url
Group product types
Size chart: Upload image for size chart
Extend image
Shipping & Refund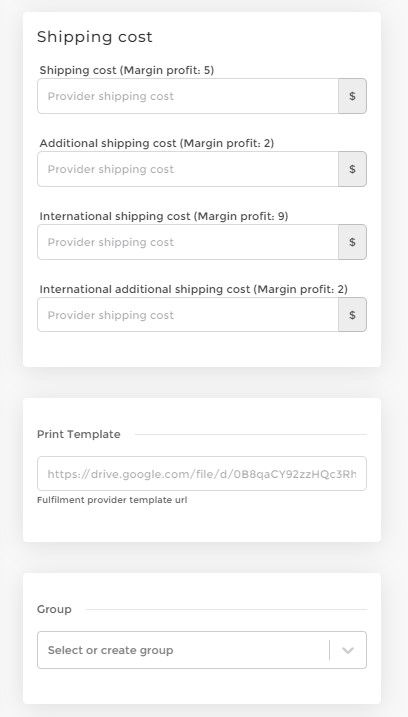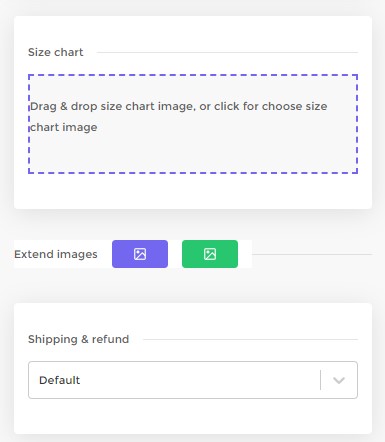 Items specifics: More product specifications.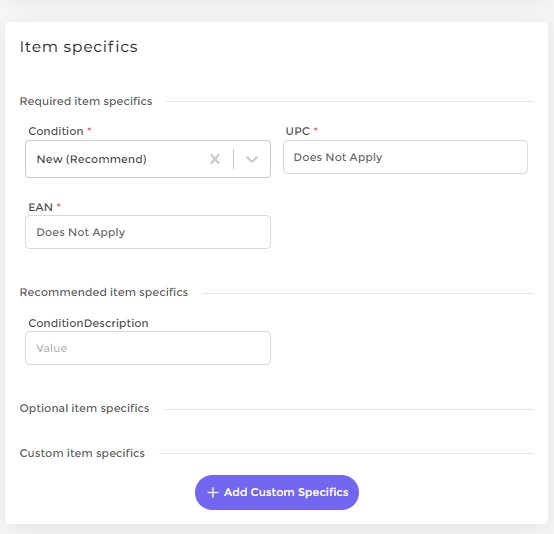 Product detail description: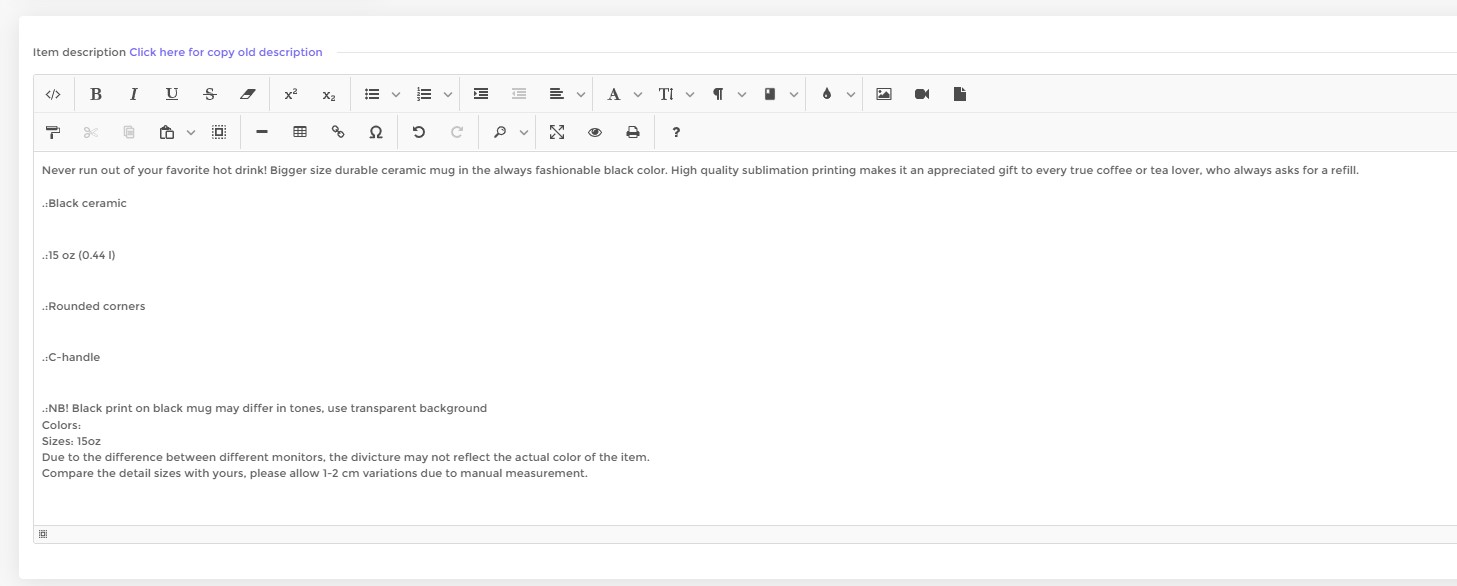 2. Edit Product Type:
Edit product type, you can edit the detail information of product type: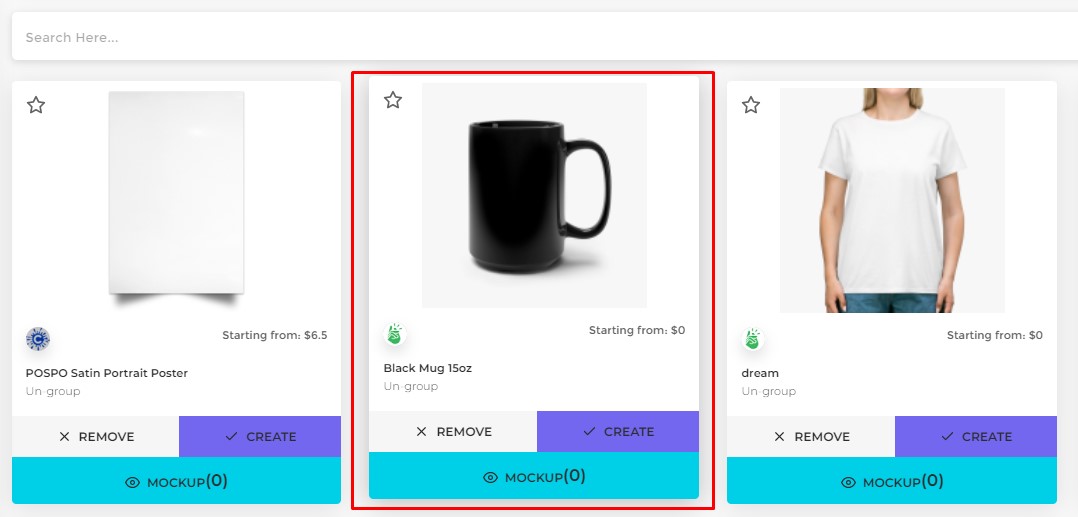 Edit product type information: Here you can change or update product type with the latest information.
Then edit or update product type information for product.
See video:
This is the guide for how to create a custom product type with Podorder system. Hope that this guide helps you well.
More topics:
How to Create an Internal products
How to sell tshirt Print on demand with Podorder