Create product faster with Podorder software solution.
I. Create New Product Type: 
[wptb id=9100]
Click on the plus icon "+" to add new product type:

Choose fulfillment provider: Dreamship, Printify, Merchize, CustomCat, O2F, etc.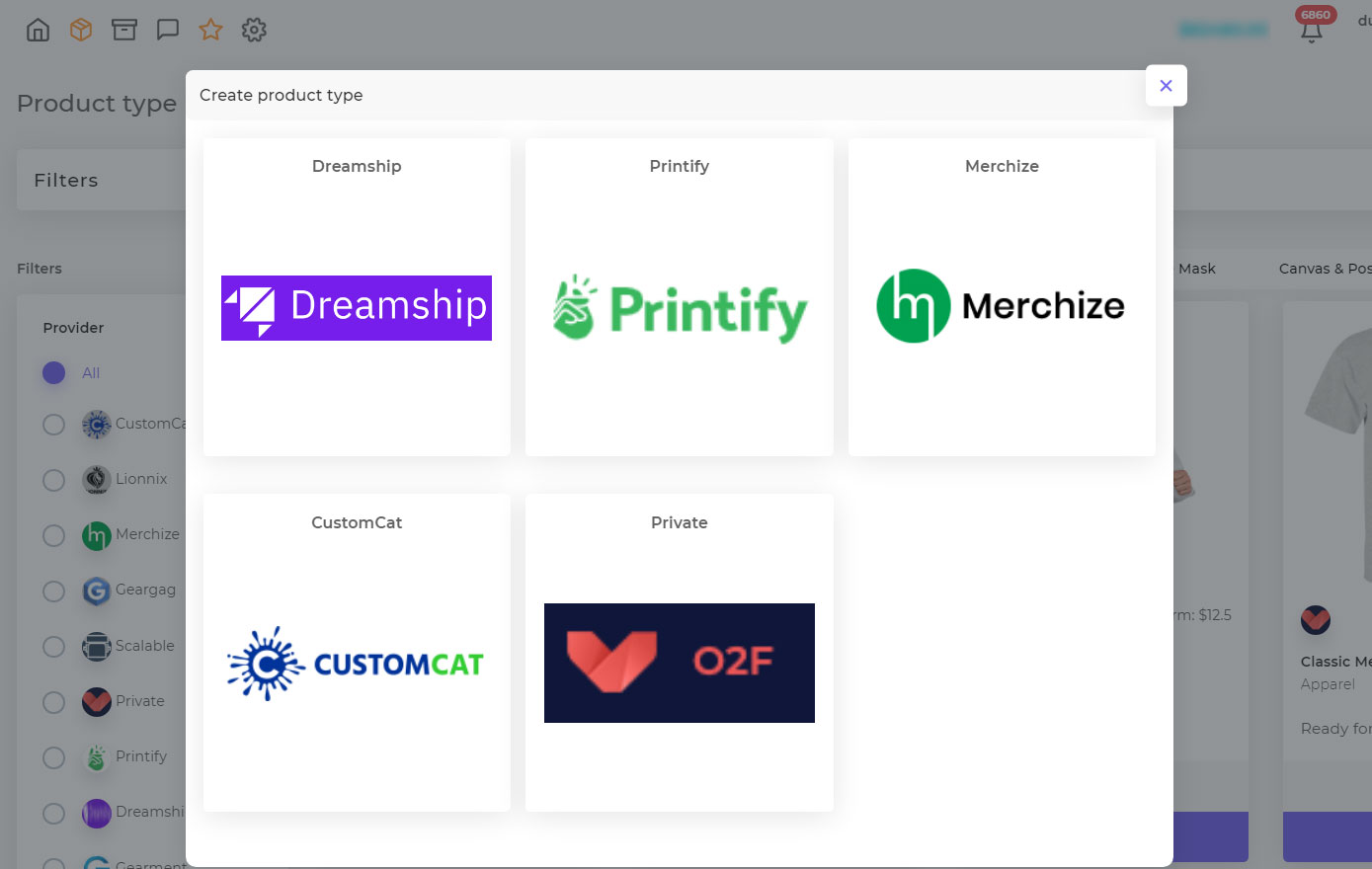 Choose product type available of fulfillment. For example: Printify Fulfillment Provider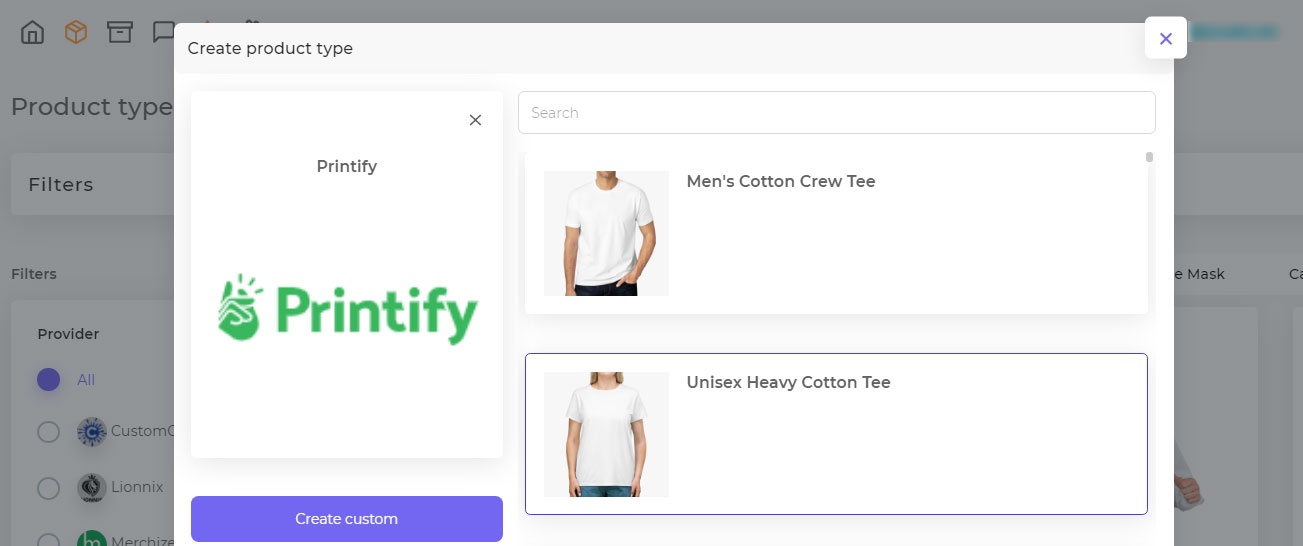 Fill information for product types:
[wptb id=9100]

– Name: Name of product type
– Color: Set color for product
Click to set default color when create item.
Edit Values: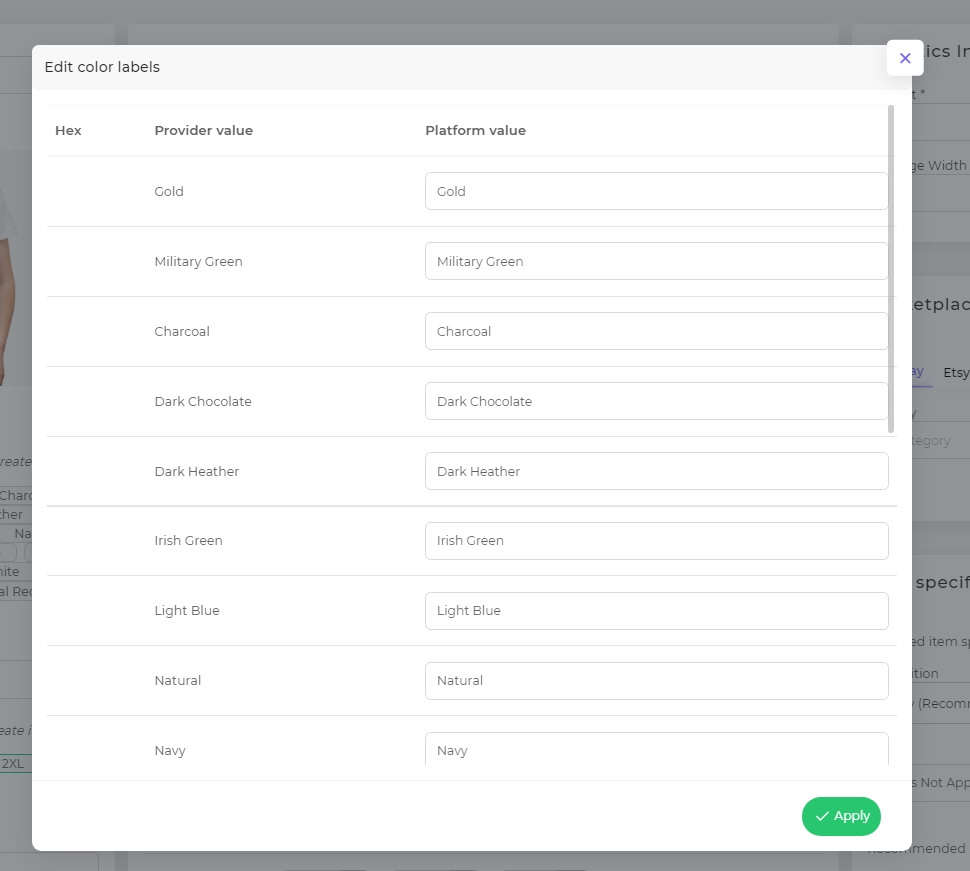 Size:
– Sizes name
– Edit Values: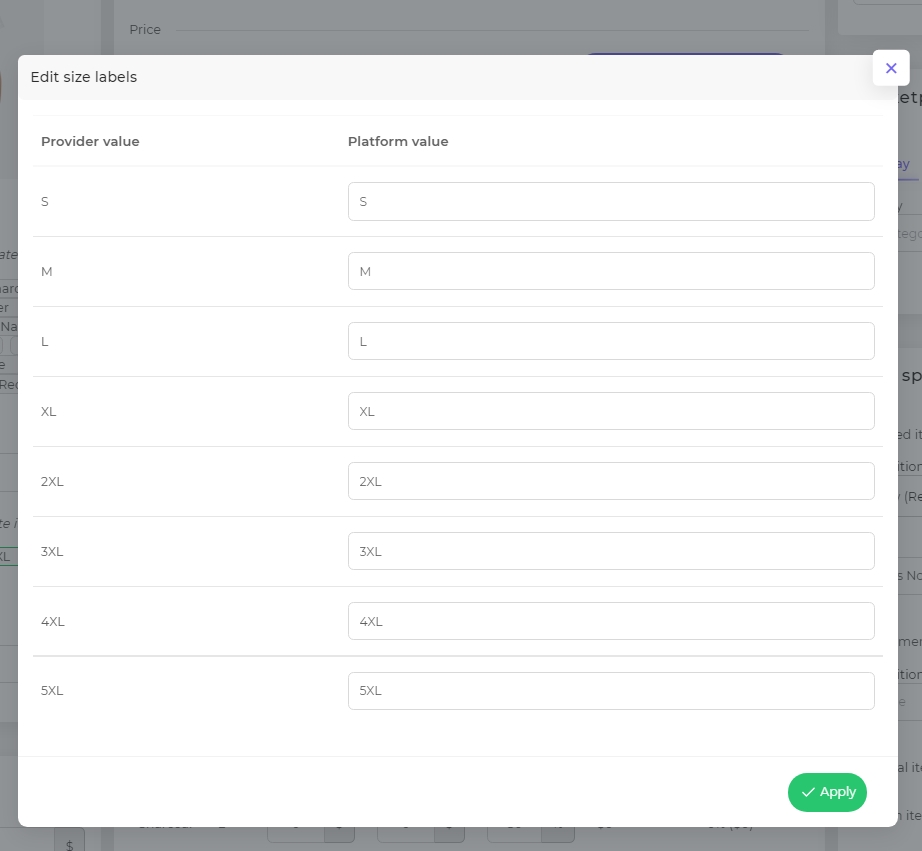 – Attribute name: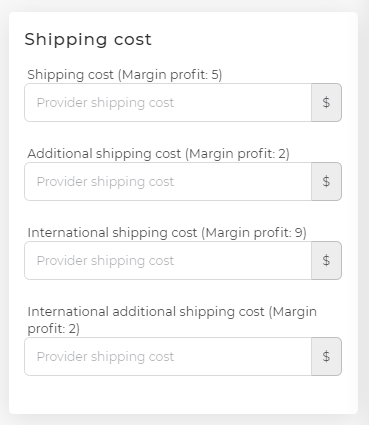 – Shipping cost (Margin profit: 5)
– Additional shipping cost (Margin profit: 2)
– International shipping cost (Margin profit: 9)
– International additional shipping cost (Margin profit: 2)
Fulfilment provider template URL: Insert template of print on demand product which is provided by Fulfillment provider.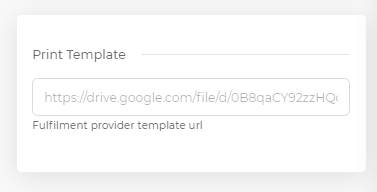 Select or create group: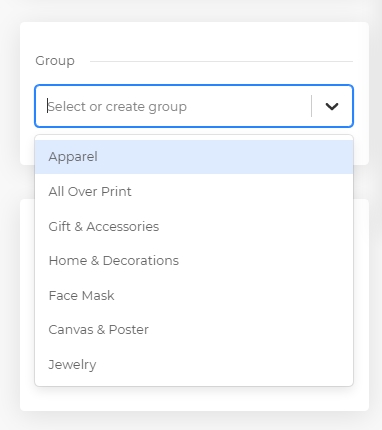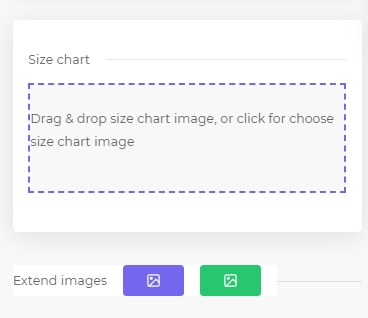 Drag n Drop Size Chart Image or click for choosing size chart image from your computer
Extend images:
Computer/Media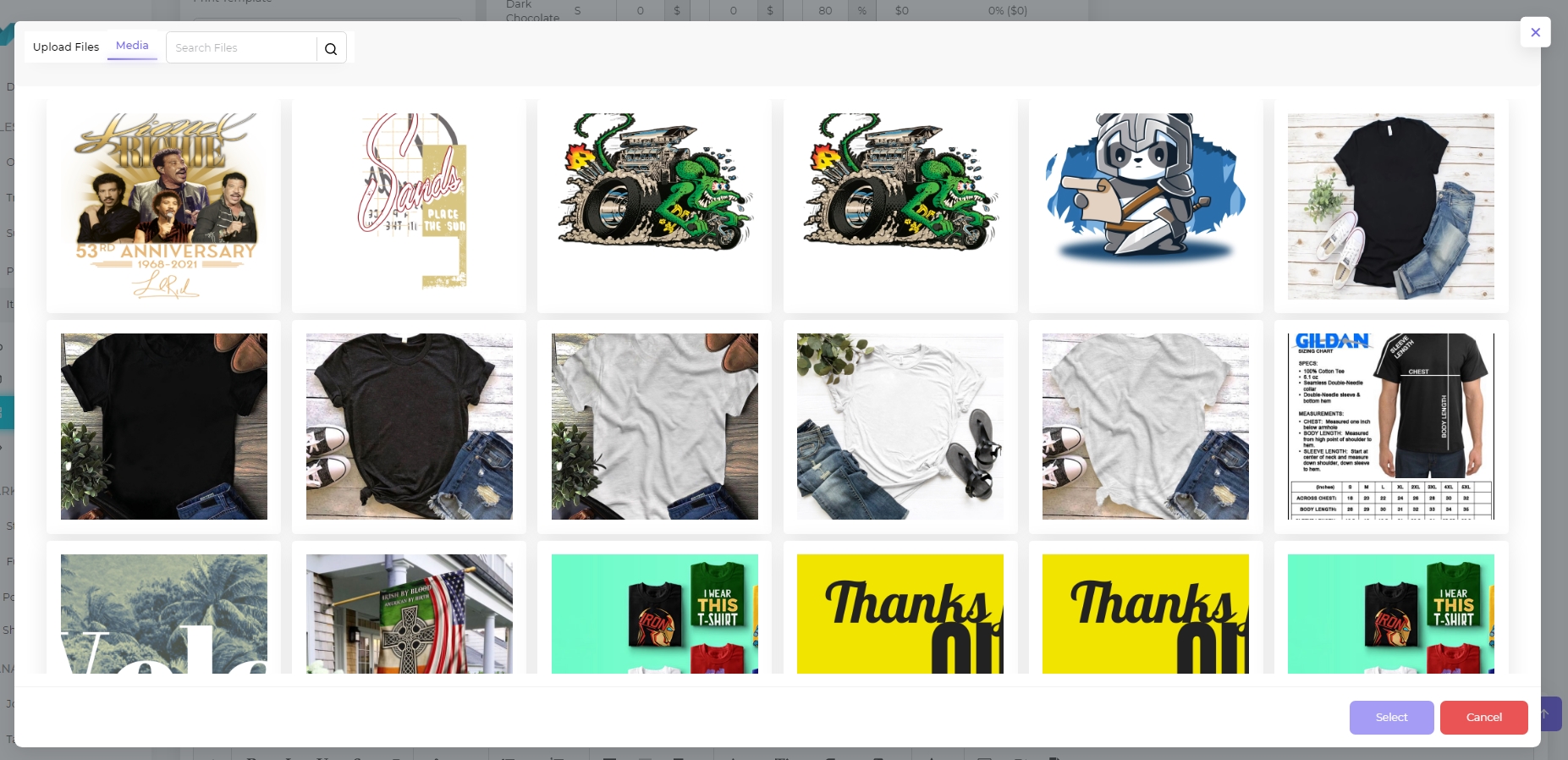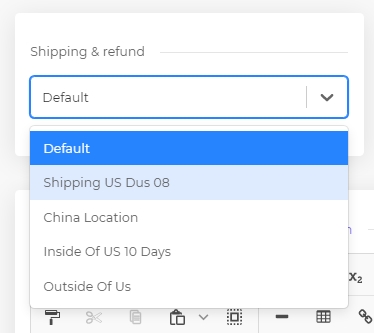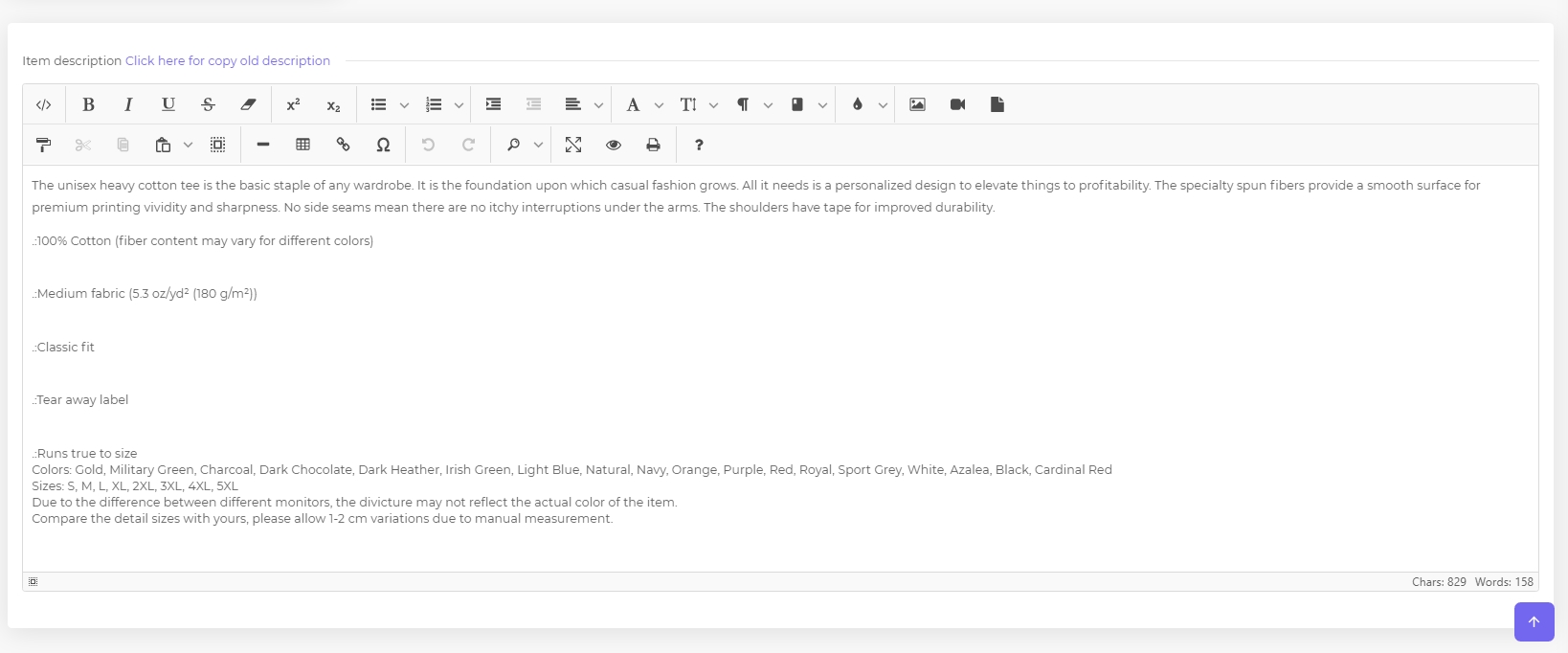 Copy old template:
Click on the text "Copy here for copying old template description"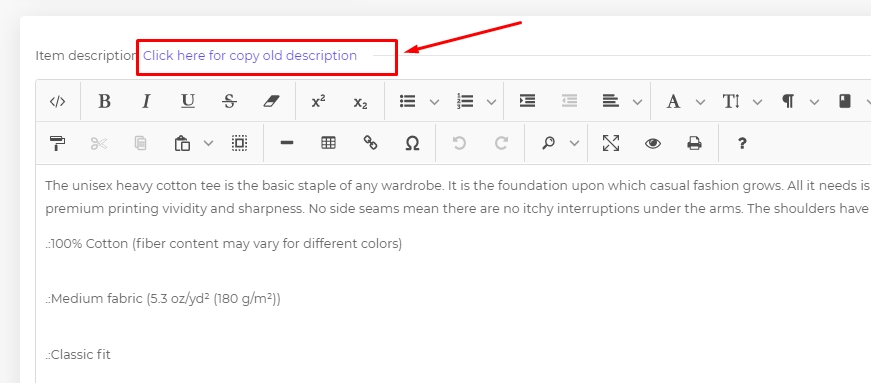 And: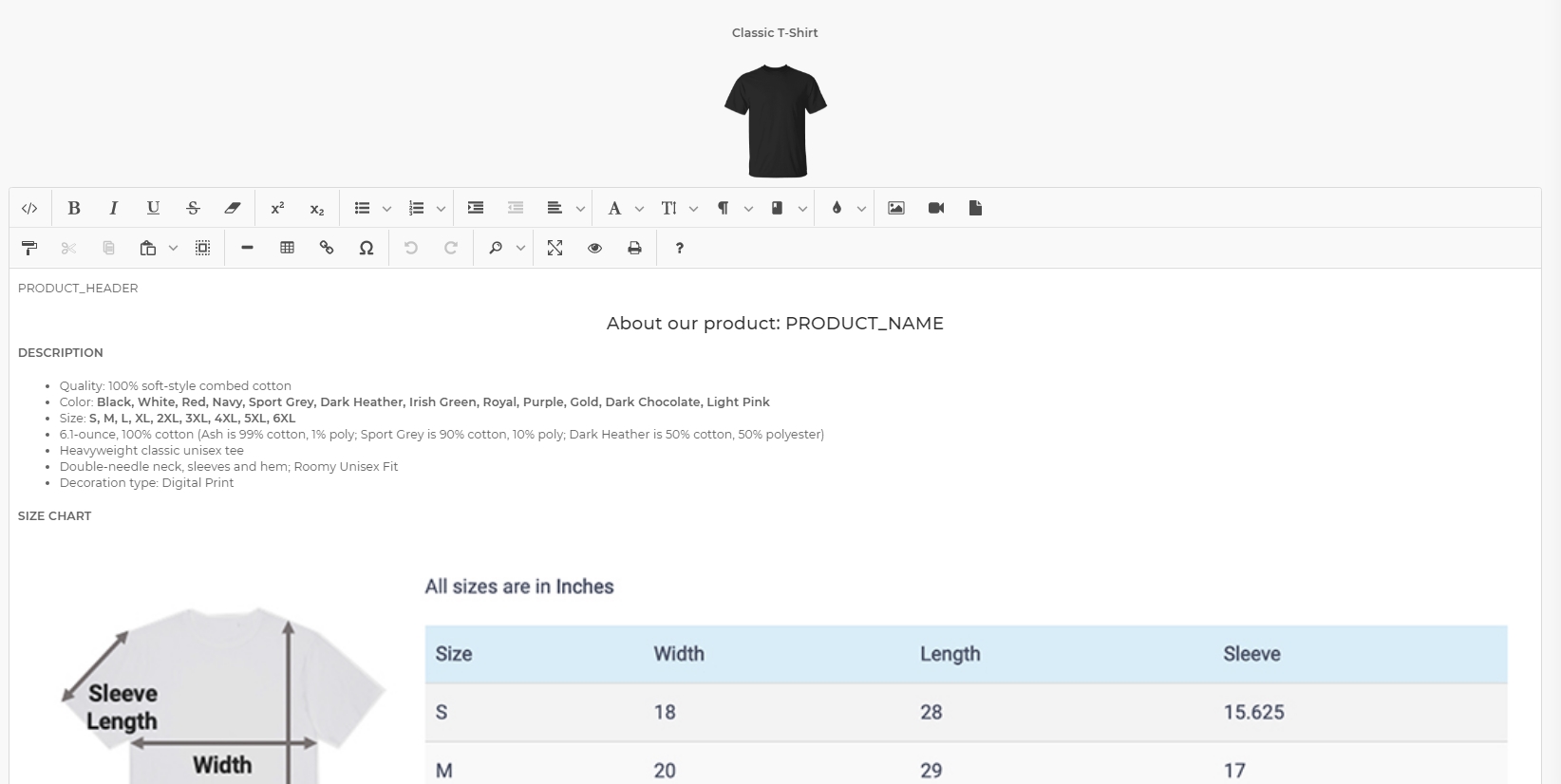 8.1 Variations: 
Pricing Calculator
Fixed tax & Fee
Percent Tax & Fee
8.2 Price:
Set price for each variation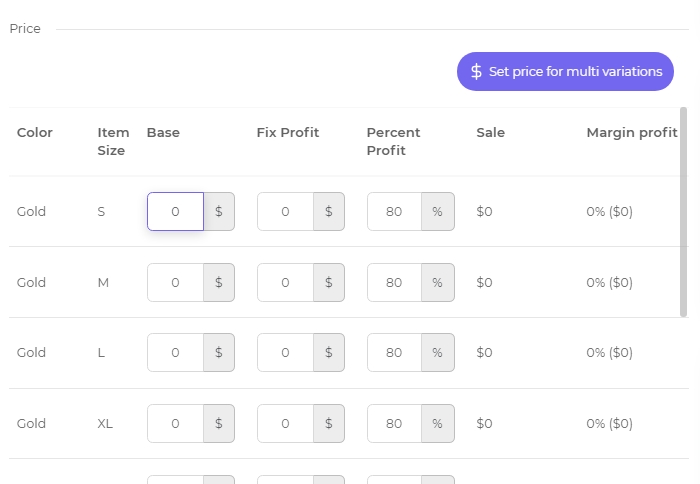 Set price for multi variations: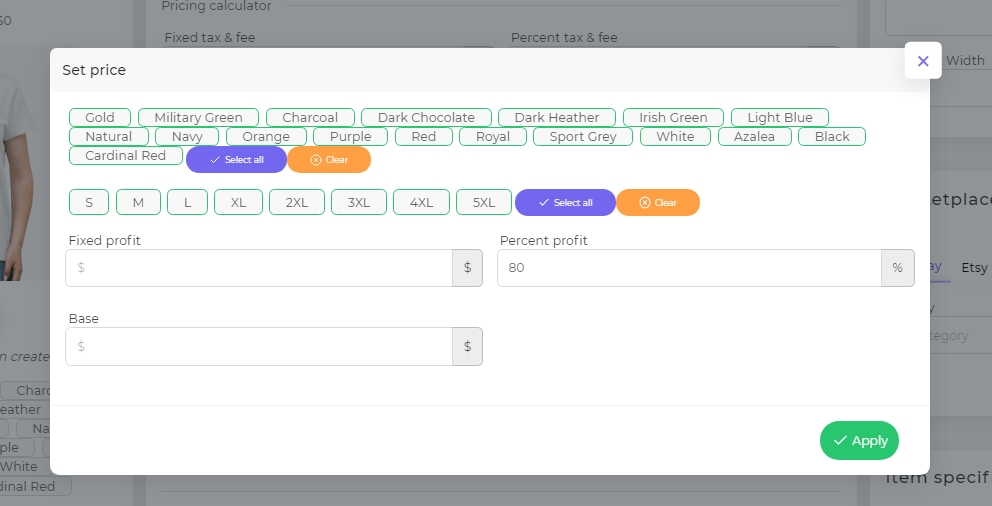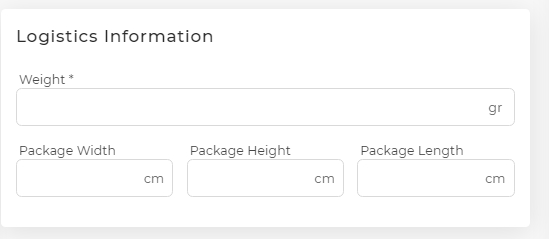 Weight *
Package Width
Package Height
Package Length
Product type is available on the marketplace. For example: this product type is available on Ebay & Etsy marketplace.
10.1 Ebay Marketplace:
Ebay marketplace and search available category for product. Then click "OK"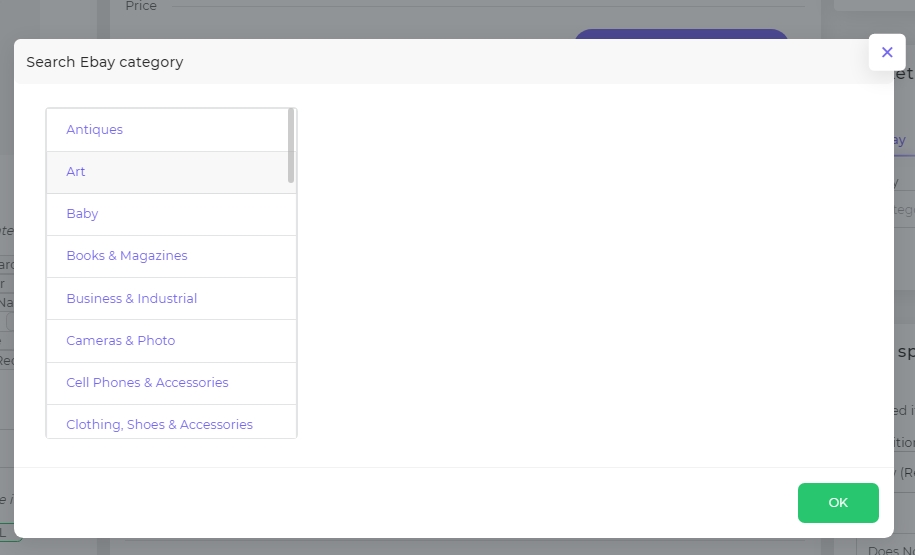 Item specifics: Add unlimited custom specifics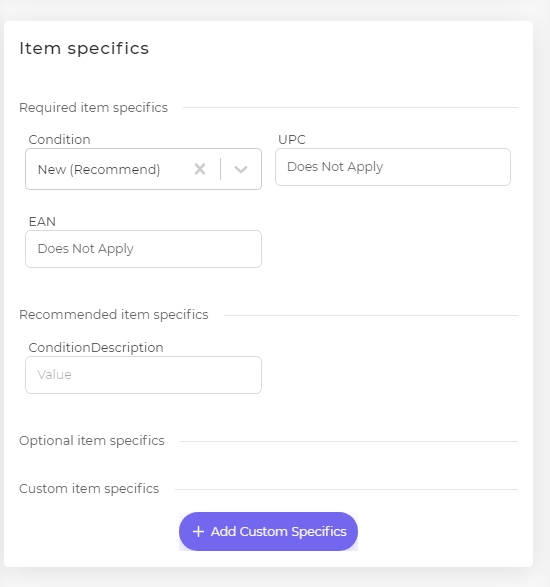 + Required item specifics:
Condition: Choose one of conditions from the dropdown selections.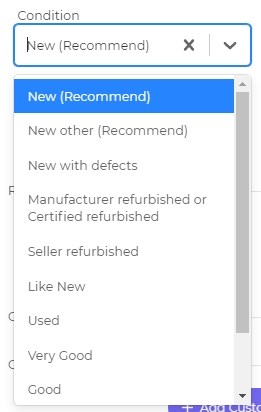 UPC and EAN:
+ Recommended item specifics
ConditionDescription
+ Optional item specifics
+ Custom item specifics
Value
–> "Save" for all changes.
10.2 Etsy Marketplace:
Etsy Marketplace and search available category for product. Then click "OK"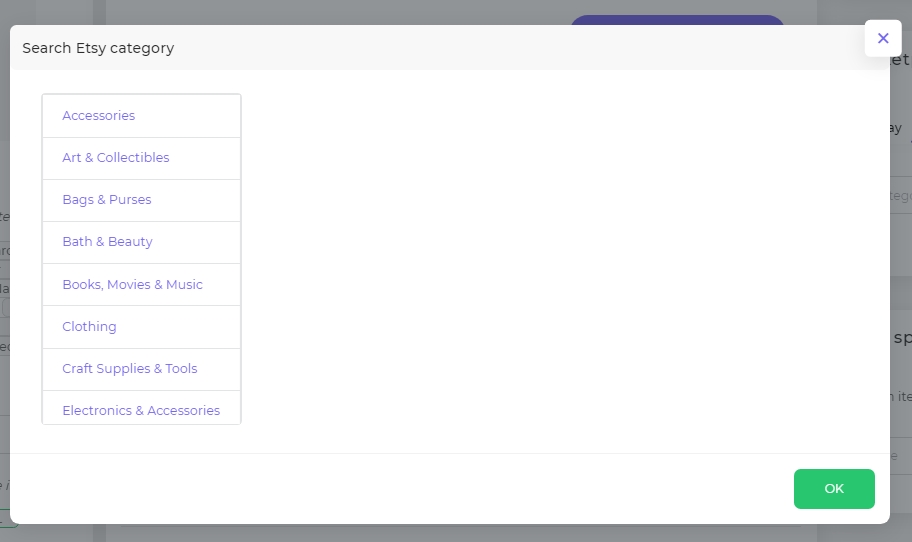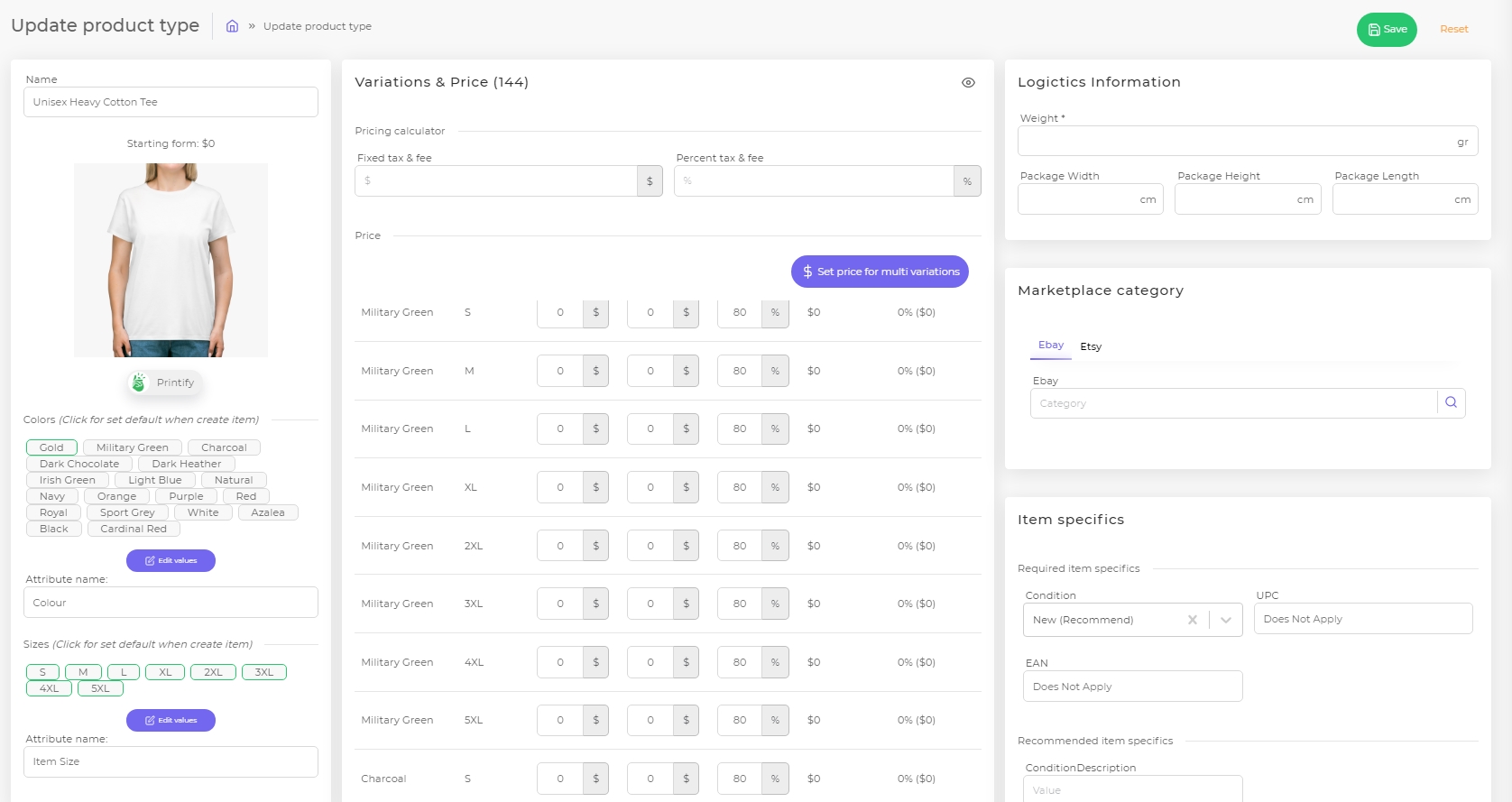 Each hub, sellers can manage unlimited print on demand products to upload multiple store internationally. There are about 100+ over customizable products, sellers can products easily, quickly and conveniently.
[wptb id=9100]
There are 2 ways to create new product:
Way1: Dashboard > Choose Fulfillment Provider > Select Product Type > Create
Way2: Dashboard > Internal > Create New Product > Choose Product Type > Create
1. Way 1: 
Click Product Type:
Filter Products with Fulfillment Providers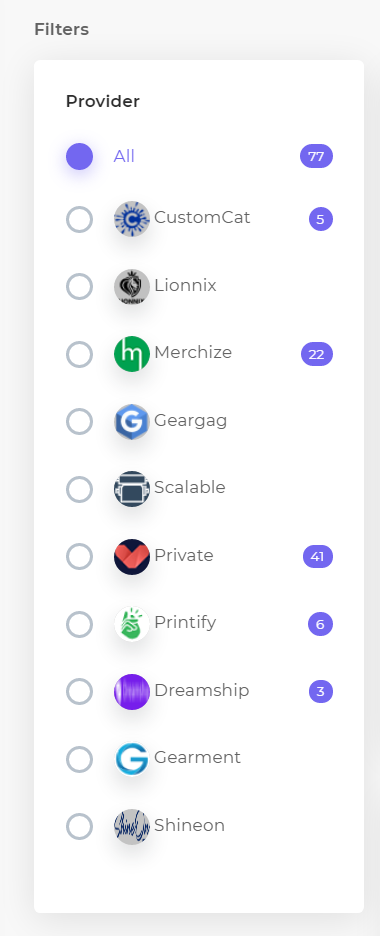 Note: The number of fulfillment providers are constantly updating monthly

Select Products Type You want to Create
2. Way 2:
Dashboard > Internal > Create New Product > Choose Product Type > Create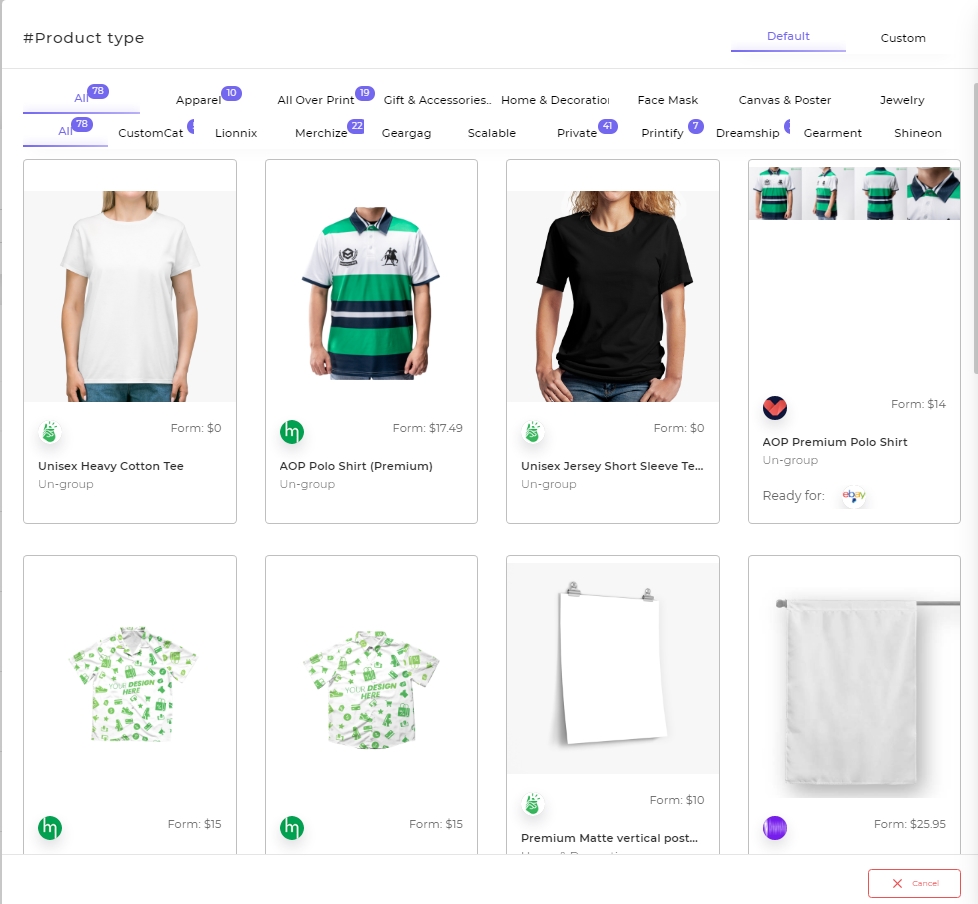 Fill all information about products
Follow the same steps to create new product type ->
View more:
How to Manage Internal Products?
How to Manage External products
How to Manage Listing with Podorder Print on demand Software Solution