Common Print On Demand Mistakes are important things you need to avoid when selling POD products. The Print-On-Demand (POD) industry has long been a popular and profitable business model in many Western countries. In Vietnam, POD has gradually become a familiar and growing business branch. However, for new business owners, if you don't do your research properly, there will be many mistakes in the startup process.
Here are some common POD mistakes to avoid when you're just getting started.
1. What is Print On Demand?
Print on demand (POD) is an e-trade version that allows you to promote custom merchandise that can be published most effectively after setting an order. With POD, you won't store any physical inventory. Instead, you join up with a POD platform that looks after the printing and completing manner for you.
POD is a type of dropshipping version wherein the vendor no longer should address stock control and shipping. A third party handles all components, and the seller does not incur the cost of storing the goods as they are not charged for the goods until an order is placed.
2. Top 10 Common Print On Demand Mistakes
2.1. Overthink, do too little
You assume that all the knowledge, tricks, and working tips are already there, and you just need to take the time to gather and apply it to your business. However, you cannot copy others' success because they can waste a lot of your time and money.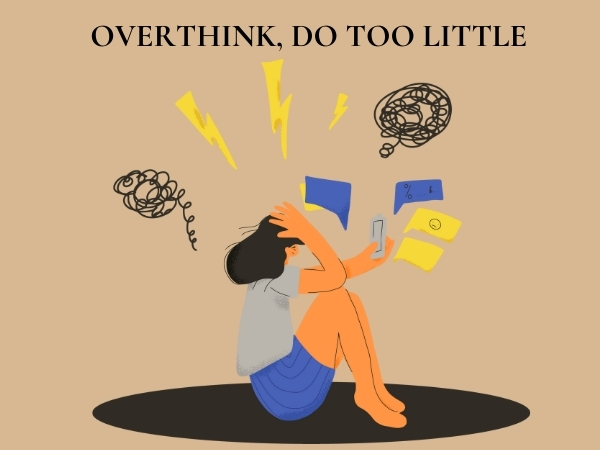 The only way to find the recipe for success is to research, test, fail, and try again. The fact that you keep hanging around with thoughts and analysis will only waste time. Instead, stop thinking. Close your mind and get on with what needs to be done. 
Choose a POD company, develop a design idea, register a domain name for the website, and build a store. If you already have a store, order samples and wait to see the finished product. If you've validated your design and tested the quality of models, start running ads.
2.2. Don't focus on one niche
Don't focusing on one niche is one of the most common print on demand mistakes. Effective campaigns must have focus. It would be better if you had a pretty good idea of ​​what you're going to sell, how effectively it will attract the crowd and what it will take to get the message across. Therefore, choosing a niche is extremely important. It gives your business a chance to launch a successful business with less competition and risk than confronting the big established players in the market. 
Example: Instead of selling generic t-shirts, you could focus on making t-shirts geared towards fans of sports teams, TV enthusiasts, or couples t-shirts. 
You must pick out a niche in which you are involved.. Your niche doesn't have to be a personal passion, but having a deep understanding of that niche will help you create designs that attract customers.
2.3. Use copyrighted designs/images
It is considered disrespectful to the artwork by you to copy the design of another artist or POD store. In addition, you may face legal consequences in the event the copyright owner sues your store.
2.4. Do not invest in customer care 
This is also one of the most common print on demand mistakes. In a chain of stores that sell the same product line with the same quality, price and design as you, customer care will play a decisive role. The power of public opinion is great. Good/bad reviews can have a significant impact. The contagion effect will sometimes make the situation worse, and you will have to spend a lot of resources to solve the problem.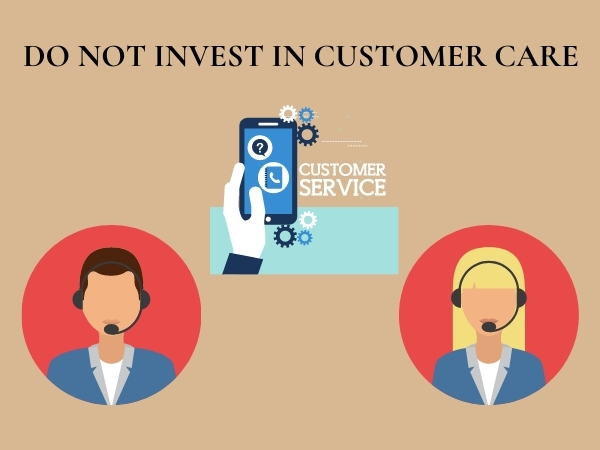 So invest in this process as early as possible, especially once you already have your first few clients. They will help you promote your business and potentially become loyal customers.
2.5. Boring or not trending design 
Usually, 2D designs are quite simple; Plus, many POD startups also choose this method, so if the design is nothing groundbreaking and creative, your products will not attract customers.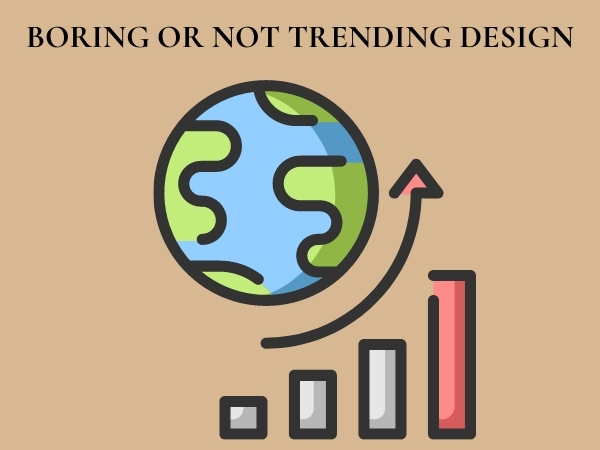 So invest now in design to help you dominate the market and increase profits. You have two options:
Do it yourself: You need to understand your customers, do proper market research to find suitable designs for your niche. Think creatively, capitalize on new trends and attraction in your goal market.
Hire a designer: You can collaborate with a designer you already know or find a freelancer through creative agencies. You can also give it to online job boards like Upwork or Fiverr.
Either way, don't forget to check if the design is infringing on copyright. You certainly don't want to face a lawsuit.
2.6. No plans to prepare for the festive season
The last three months of the year are associated with special holidays. You can take advantage of this opportunity to achieve your goals for the year, introduce new products, and attract more customers.
So the question is, when should we prepare? Of course, the answer is the sooner, the better.
Looking back at the previous year's Google Trends data, people started searching for "Christmas gift ideas" in August – four months before Christmas. So it would be best if you began planning which holidays your store will participate in as soon as possible.
2.7. Do not collect customer feedback
Almost all customers want businesses to ask them for feedback.
Therefore, businesses cannot passively wait for customers to give feedback, but they must actively find ways to reach customers and collect feedback.
By collecting and understanding customer feedback, businesses will create a better experience and earn their loyalty.
2.8. No marketing plan 
One of the most common print on demand mistakes is no marketing plan. The most important thing is that you have the necessary documents ready before you start marketing. It's impossible to get started until you've completed your business card, store name, terms policy, sales website, etc. Certain activities are more relevant to your product and target group than others.
There are many ways to market your POD store, such as:
Write quality blog posts about your niche and optimize your e-commerce store for search engines.

Pay for ad space.
The world of digital marketing is constantly changing, and you'll want to be the first to hear about any new marketing tips that can help propel your print business forward.
2.9. Selling too much or too little product 
New business owners often make the mistake of selling too many or a few products. Therefore, choose carefully and make sure you offer valuable products to buyers.
Instead of creating a pile of unrelated products, try to pick one that can serve a specific benefit to your customers.
2.10. No backup plan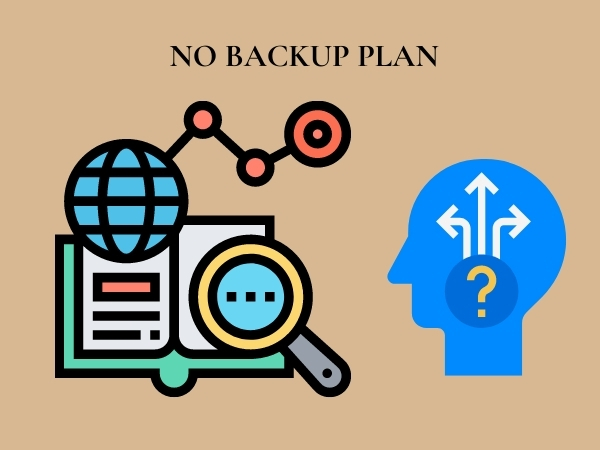 A backup plan is not something you can share with friends; it is essential to any plan you want to implement.
Think of it as a contingency plan for contingencies or a plan B. It should include your actions in case the original plan doesn't work due to the actual situation. 
3. Final thoughts
Above are 10 common print-on-demand mistakes you need to avoid. 
With the POD industry, you can start selling your dream products quickly. Furthermore, you can unleash your creativity and earn money from them. Let's start now!