Businesses may expect a rocket income gain over the world-famous shopping weekend if they participate in Black Friday, Cyber Monday, and Small Business Saturday.
However, while Black Friday and Cyber Monday provide opportunities to increase brand awareness and secure those all-important holiday purchases. When you're up against almost every other brand and business out there, it can be difficult to stay top-of-mind during the holiday shopping season.
Take a look at our list of the best Black Friday marketing ideas, together with clear and smart campaigns, which can ensure your business stands out this holiday season, increasing off-and-online sales and recruiting new, loyal customers.
What does Black Friday mean?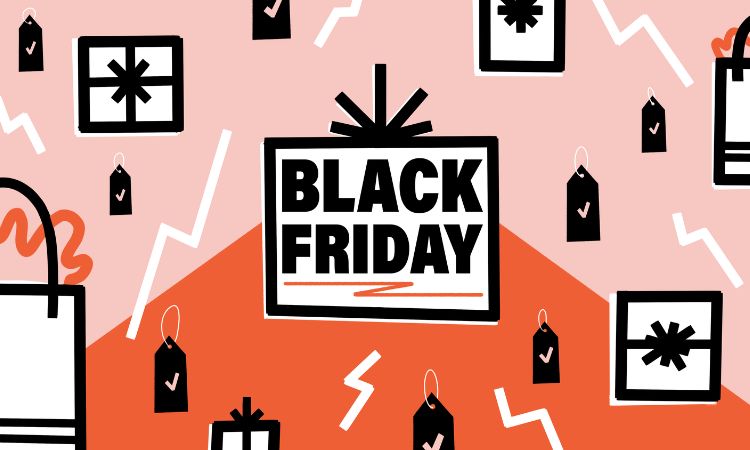 Black Friday is regarded as the formal start of the Christmas shopping season, and it was proclaimed the largest shopping day of the year in 2000, with discounts and savings offered by brands all over the world.
It occurs on the first Friday after Thanksgiving. This will be Friday, November 25th, 2022.
Cyber Monday was added to the holiday calendar in 2005. This day was created to augment Black Friday marketing ideas by encouraging online shopping with exclusive discounts and deals available exclusively online. Nowadays, BF and CM cover an entire weekend of savings, increasing both foot and web traffic.
Top tips market Black Friday ideas for businesses
Optimize your website and landing pages
If you run an online store, you understand how important your website is. And being ready for Black Friday means being ready for greater traffic while maintaining high-quality, fast-loading landing pages.
According to studies, if your site takes more than 5 seconds to load, consumers will drop off at a rate of 1% for every extra second they wait. However, if your landing pages load in under a second, you may expect a conversion rate of 32%.
This implies that ensuring you have the bandwidth, memory, storage, and processing capacity to deal with increased traffic is an important component of Black Friday marketing ideas for businesses, regardless of whether you plan to offer your Black Friday discounts online.
Send a Black Friday email marketing
Begin your strategy by emailing former and potential online buyers ahead of the influx of promotion, especially if your competitors are still deciding what to do. There is no doubt that social media is growing, but email marketing is a tried-and-true approach for increasing both sales and customer base.
According to Custora, email marketing accounted for 25.1 percent of sales during the Black Friday promotion season, making it the most important driver of Black Friday marketing ideas trades. In contrast, an online shop launched an email marketing effort that resulted in a 330 percent increase in revenue per email sent.
Don't forget the hashtags
In addition to PPC Black Friday advertising, you may boost traffic to your social sites and online store by incorporating relevant BF hashtags into your marketing.
Use a variety of hashtags, ranging from general to specific. You might specify your region or a specialized market niche to attract a certain clientele.

Investigate the hashtags that other firms are using to promote their Black Friday marketing ideas specials.

To increase likes and engagement, try out different phrasings and hashtag placements.
Pick the right keywords
Discovering seasonal keywords and prior Black Friday shopping trends will assist you in meeting your SEO goals and attracting BF/CM traffic to your store.
But it's not just about throwing "Black Friday 2022" or "Black Friday deals" into every text to get those keywords right. You should also concentrate on long-tail keywords and search terms, as well as use industry-specific terms in your product descriptions and on each landing page. Google has some excellent tools to assist you in your endeavor, including Google's Keyword Planner and Google Trends. Google Analytics may also be used to track the success of your SEO campaign.
Having some dedicated Black Friday marketing ideas and Cyber Monday landing pages can also increase client attention and raise your SERP position.
Schedule pop-ups
Whether you want to inform customers about your upcoming Black Friday specials, grow your email subscription list, minimize abandoned cart rates, or anything else… Pop-ups may make or break the customer experience if they are not carefully targeted and scheduled.
Online shops who understand how to market Black Friday marketing ideas understand that having the proper pop-ups at the right moment is a great method to stimulate specific visitor behavior ranging from upselling to subscribing.
In addition to locating the best email Black Friday marketing ideas solutions, automated, targeted, and scheduled pop-ups are important Black Friday marketing ideas. You could even incorporate a live countdown to the top offers or let them know how long your sales are available to add urgency to your pop-ups.
Make your subject line stand out
You need to encourage individuals to open your emails once you've increased your email list with scheduled pop-ups and high-quality CTAs. Some email carriers processed over 5.8 billion emails on Black Friday alone in 2020, so you'll have to work extra hard to stand noticed!
Creating email subject lines and CTAs that pique customers' interest and offer something different from the traditional annual Black Friday marketing ideas experience is an excellent approach to increase email open rates and make people excited to spend.
It's also worth using some tried-and-true email subject line tips and methods in your Black Friday marketing ideas. Simply including the recipient's name in the subject line, for example, can raise open rates by 22.2 percent. Subject lines that generate a sense of urgency and/or exclusivity, on the other hand, have a 22 percent higher open rate.
Take a look at these creative Black Friday email subject lines used by businesses in the past for some ideas:
BLACK FRIDAY HAS BEEN CANCELLED.

This Black Friday, flex your power-shopping muscles.

THE COUNTDOWN TO BLACK FRIDAY HAS STARTED.

Your survival guide for Black Friday

The best gifts for the BFCM weekend

Psssst… This is a private sale!
Why wait till Black Friday? Take advantage of our early-bird sale!
Highlight VIP, rewards, and referral schemes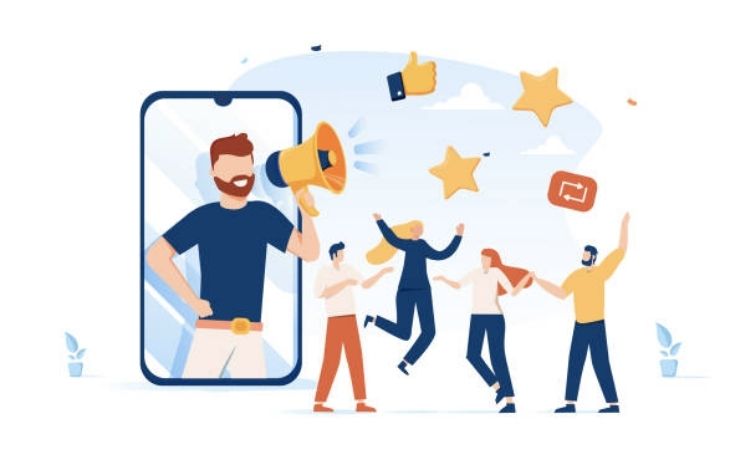 Black Friday ideas for new enterprises should be about more than just increasing sales and shopping trolleys on a single day (or however long your Black Friday marketing ideas last); it can also be a valuable chance to gain new customers by emphasizing the benefits of your VIP, rewards, and/or referral programs.
As previously said, well-timed pop-ups, email marketing, and even abandoned cart reminders are effective ways to convert casual consumers into regular buyers.
Try providing discounts and incentives to your VIP consumers, such as early bird discounts, longer sales, or free delivery. You could also provide limited-time discounts to anyone who signs up for the VIP program or refers a friend during the BF weekend.
Sync offers and countdowns across all channels
It is easy to fall behind while promoting across several marketing platforms. However, it is more critical than ever for your Black Friday marketing ideas to ensure that every campaign promotes the same discount/offer.
You should also be cautious not to promote out-of-stock products. If you're a drop shipper, tools like Oberlo can help you automate these steps. This means you'll spend less time manually updating each individual ad and product page, and your consumers will only see the most up-to-date information.
Keep your audience informed on stock levels
Displaying stock levels on things when your inventory is running low is a terrific approach to establish a feeling of urgency with your customers. This informs clients that a specific item is popular and makes them feel compelled to purchase it right away before supplies run out.
Dropshippers may use tools like Oberlo or Dropified to effortlessly manage and update their inventory across numerous sales and Black Friday marketing ideas channels.
Using time-sensitive phrasing on low-stock products will heighten buyers' sense of urgency, and you could even provide an additional "last change" discount when you're down to your last few things. Color psychology can also be useful here, with an urgent, red typeface emphasizing limited stock.
If you run out of a product before Black Friday marketing ideas, attempt to restock it for the occasion and make a big fuss about it.
You should also check that your eCommerce fulfillment service is operational. You don't want to disappoint eager consumers with shipment delays or a terrible experience (in fact, 47 percent of customers are unlikely to associate with an online store following a lousy shopping experience, so you need to get this right).
Increase shoppers' average order value
During the five-day Thanksgiving weekend in 2020, customers spent an average of $311.75. Online, $9.03 billion was spent on BF alone! With all of these customers spending money, Black Friday and Cyber Monday are wonderful opportunities for companies to boost the average order value of their shopping carts (AOV). A Buy More to Save More offer is the most common approach to cross-sell clients.
This simply implies providing something extra to customers who boost their cart values to a certain monetary amount. Free delivery is frequently offered if you spend a particular amount on a single purchase. However, you might improve the experience by providing a different incentive to clients that meet AOV criteria… As an example:
Additional savings of X%

When you spend over $X, you can choose a free gift! Free surprise item with qualifying orders!

Holiday shoppers can get free gift wrapping.
Bundles are another excellent strategy to boost AOVs. Examine some of your most popular things and consider complementing products that clients frequently purchase together. Make use of this data to develop tailored bundles. Throw in some free delivery, and you could discover that consumers start spending more on even the most basic things right away.
Reduce cart abandonment rates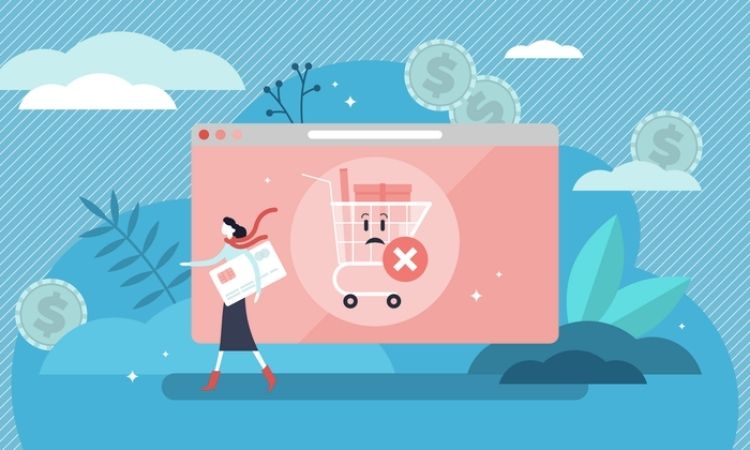 It's one thing to raise the average order value… However, if shopping carts are abandoned, you might face up to $260 billion in missed orders!
However, it is not all terrible news. Recovering just a few abandoned carts may have a significant impact on your bottom line. You also have the advantage of knowing that these clients are at least partly interested in your items because they put them in their baskets in the first place.
You'll need some excellent abandoned cart emails and SMS templates to target cart abandoners. You should also examine your checkout process to verify that it is not driving your customers to abandon their carts:
Checkout should be as quick and simple as possible.

At the checkout, don't ask consumers for needless information.

Make a guest checkout option available.

In the basket, clearly list all expenses (including tax, shipping, and any additional fees).
Several studies have indicated that extra, unexpected prices are the leading cause of abandoned carts, with 60 percent of individuals abandoning because the extra fees are too costly.
Try early bird or last-chance sales
Although Black Friday and Cyber Monday are the first and second biggest shopping days of the year, it's worth enhancing the buying frenzy with lengthier offers and more opportunities to buy.
In fact, 52 percent of customers took advantage of early-bird discounts in 2020, and 38 percent purchased things during the week preceding Thanksgiving.
Consider Black Friday marketing ideas such as Daily Deals to keep buyers engaged if you want to start your deals early. Customers will be enticed to return to your site to check out the shifting bargains if you provide various discounts every day.
You might also provide a "second chance" or "last opportunity" Black Friday discount that runs into Cyber Monday. This can assist minimize cart abandonment and provide consumers who don't enjoy making impulse purchases a second chance to save.
Conclusion
When creating effective Black Friday marketing ideas, it is critical to keep your consumers in mind at all times. Making sure you have consistent and honest communication that makes customers enthusiastic to buy with you without deceiving them is critical for making the most of the Christmas season.
Remember that Black Friday consumers do not have to be first-time buyers. Black Friday may be the start of a long-lasting and important connection with your company by delivering the finest shopping experience with easy communication.